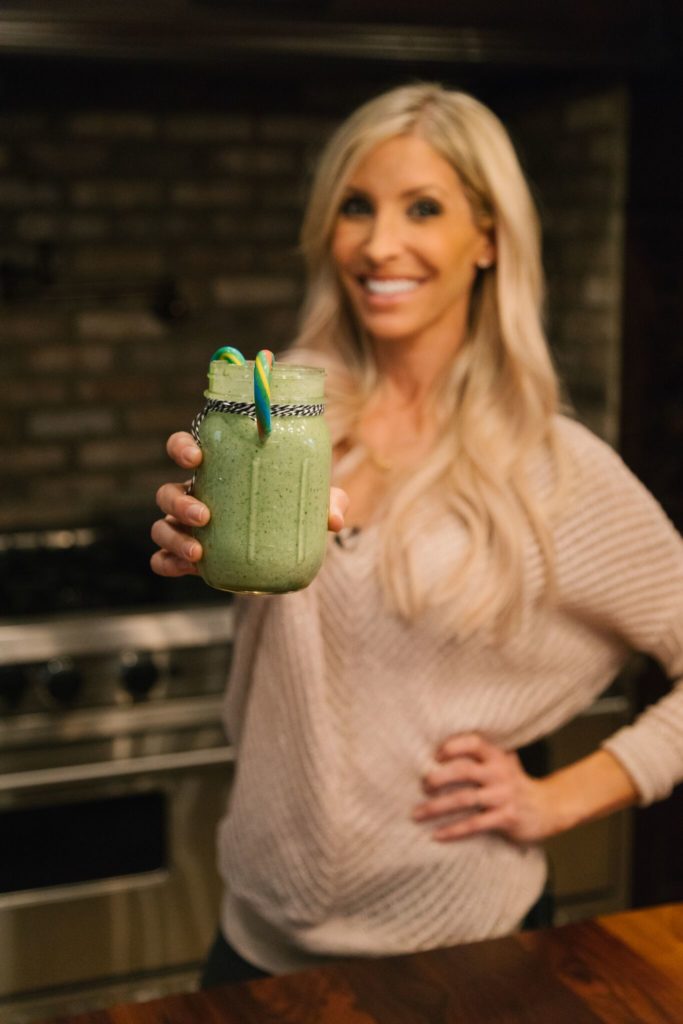 I canNOT believe the holidays are already here again! And while I love this magical season, let?s be honest?it's definitely the most stressful time of year. Between kids, work, school, play (even though there aren't enough of that these days), and figuring who to give what, the stress definitely piles up. This?darned holiday stress will occasionally lead to what I call my "Grinch Days," when all I wanna do is bury myself under the covers and tell everyone to steer clear until Jan 2nd. On those Grinch Days, I just whip up one of these amazing Grinch Shakes and the world seems right again. Well… maybe a Grinch Shake +?some love from my littles…THEN all is right, but regardless, this easy-to-make glass of yumminess is chock full of protein + greens + phytonutrients to keep my energy levels up when I need it most. Bonus…the kiddos LOVE this festive holiday shake too! Enjoy… 😉
Some fun gadgets + kitchen accessories (and my sweater) to get you even more in the holiday mood:

Green Grinch Shake
Ingredients:
2/3 cup unsweetened almond milk
1 scoop vanilla protein powder
? cup low-fat cottage cheese
1/3 cup pineapple
1 tablespoon pineapple juice
? frozen banana
1 ?-2 cups spinach
Instructions:
Combine all ingredients in a blender, mix until well combined. Serve immediately and enjoy!
Nutrition information (makes 1 serving): 278 cals; 4g fat; 30g carbs; 34g protein
If you're a carb cycler, this glass of sunshine = a high carb meal. If you'd like more amazingly easy and delicious?transformation-friendly recipes (like this one), check out our?book, Extreme Transformation. Available in paperback on December 20th?pre-order your copy here.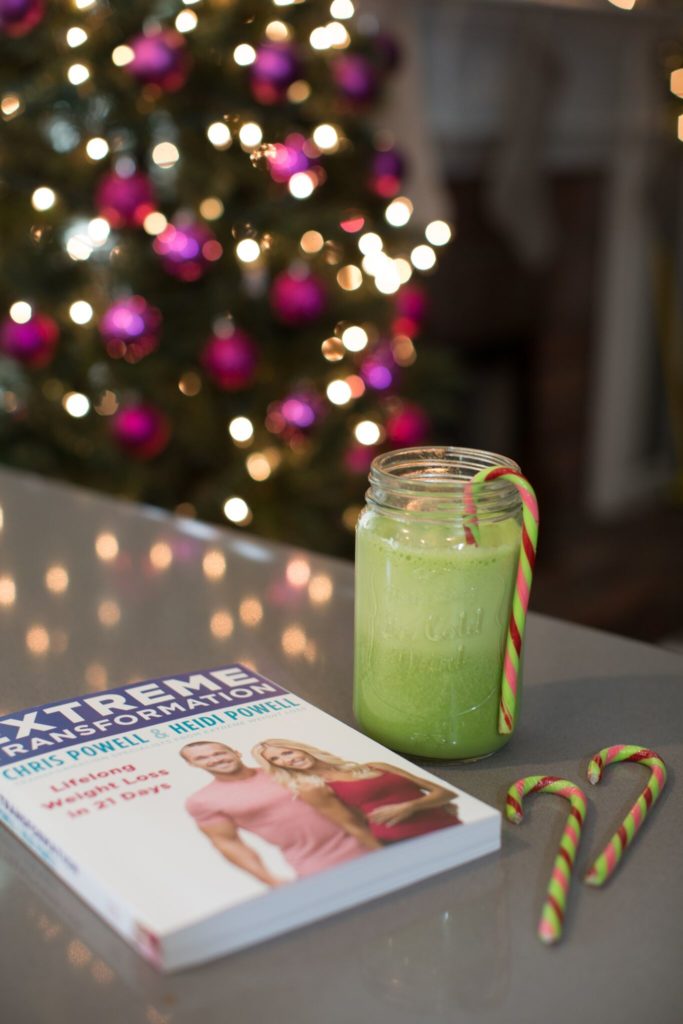 Happy holidays!!
Xoxo,
Heidi
Related reading:
Hulk Shake
Christmas Morning Cooking // 1-Minute Breakfast in a Mug
Pecan Pie Tartlets || Powell-Approved
Pumpkin Pie + Protein Shake = Low Carb Heaven!
Clean Cheat // Muddy Buddies
How to Begin Your Transformation Journey?Step by Step
For more healthy recipes and treats, don't forget to follow me on Pinterest!