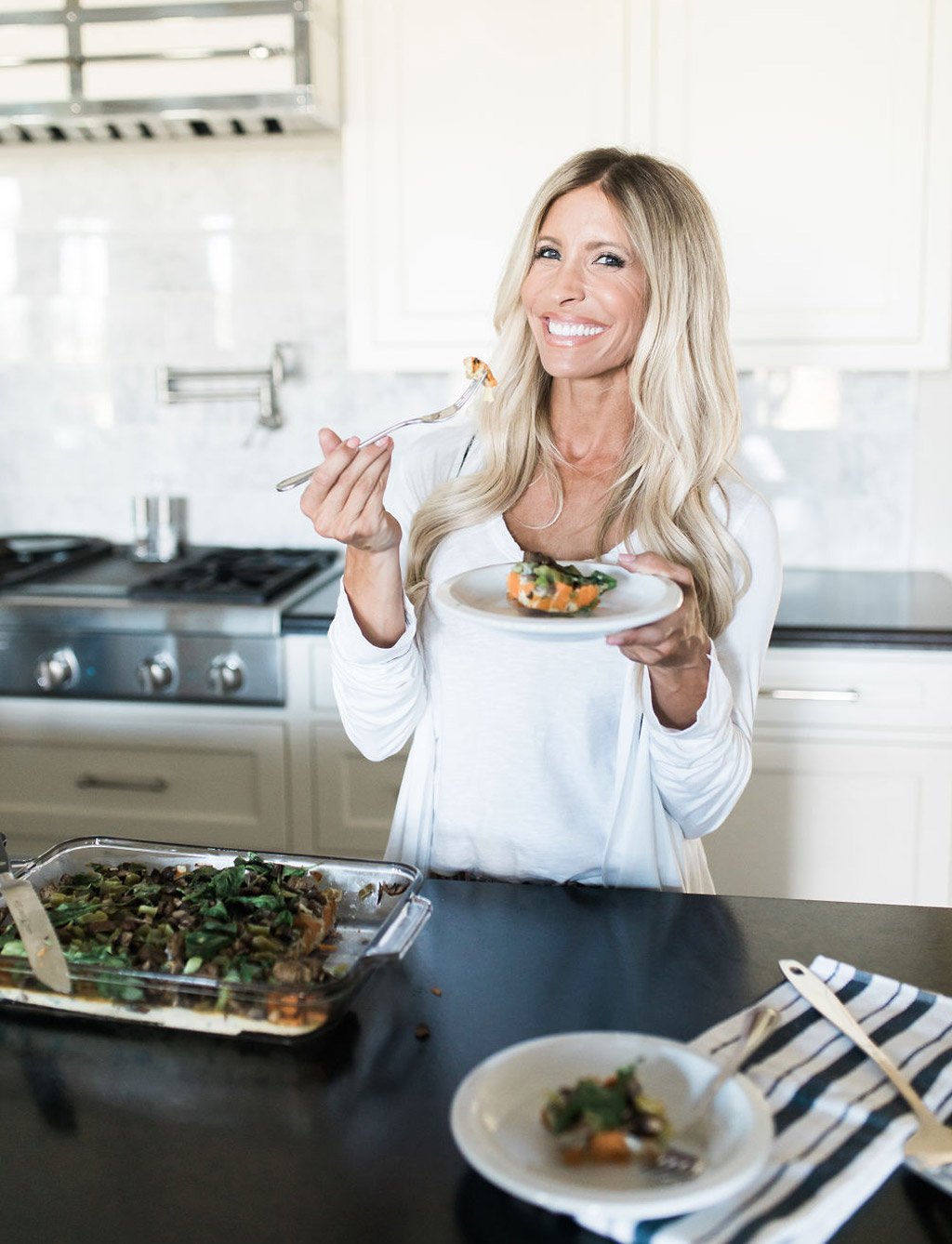 It's 7:37AM, the kids were supposed to be on their way to school 2 minutes ago, you've got a conference call in 20, the dogs are barking (and so is the husband!), and you haven't even begun to think about what you're going to eat for breakfast. Sound familiar? This scenario is basically my personal Groundhog's Day?it happens over and over and over again. Admittedly, I shovel down anything that's quick and easy to grab far more often than I should, leaving me unsatisfied and hungry within the hour.
I've been on the hunt for easy, prep-ahead breakfasts that'll keep my schedule and my waistline right on track! This breakfast casserole does both those things, and it's incredibly yummy too! Kick your transformation off the right way, every day, with this Powell-approved breakfast straight from The TRANSFORM App.
One of my biggest secrets to success and staying on track with my meal plan is prepping ahead. I know sometimes the thought of meal prep can seem daunting, but I promise you, it will make your life so much easier when you set aside some time each week to plan out your meals. Chris and I always designate a couple of hours every Sunday to getting ourselves prepped and ready for the week ahead. We cook up some protein, chop some veggies, and get our calendars ready. If planning an entire week seems like too much, start with this recipe! Make it ahead of time, and you'll be eating breakfast like a queen (or king!) for the next few days!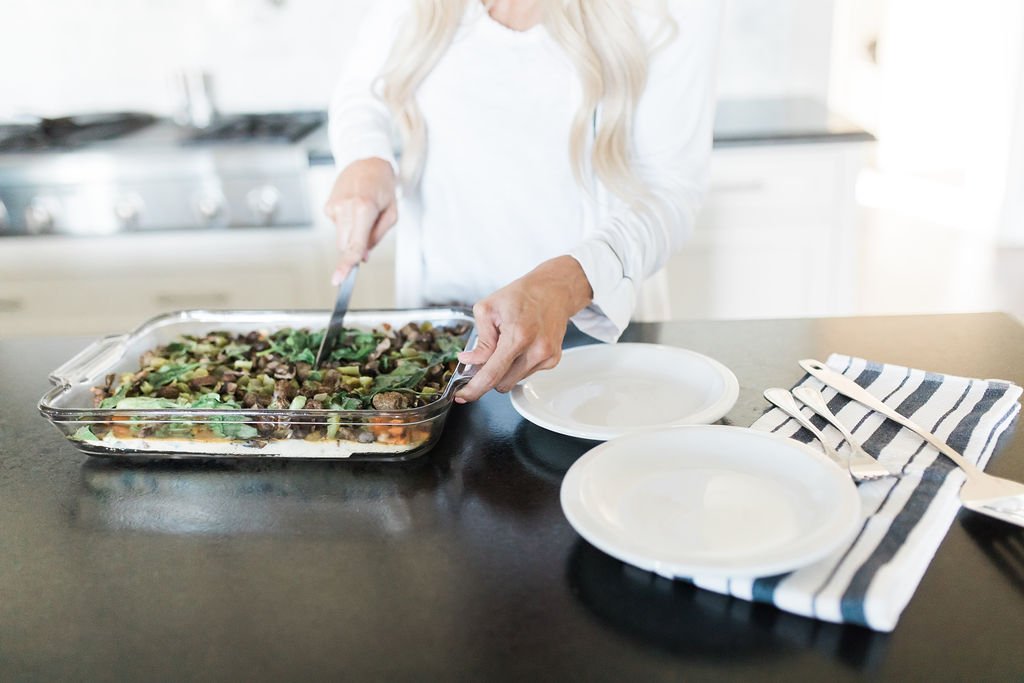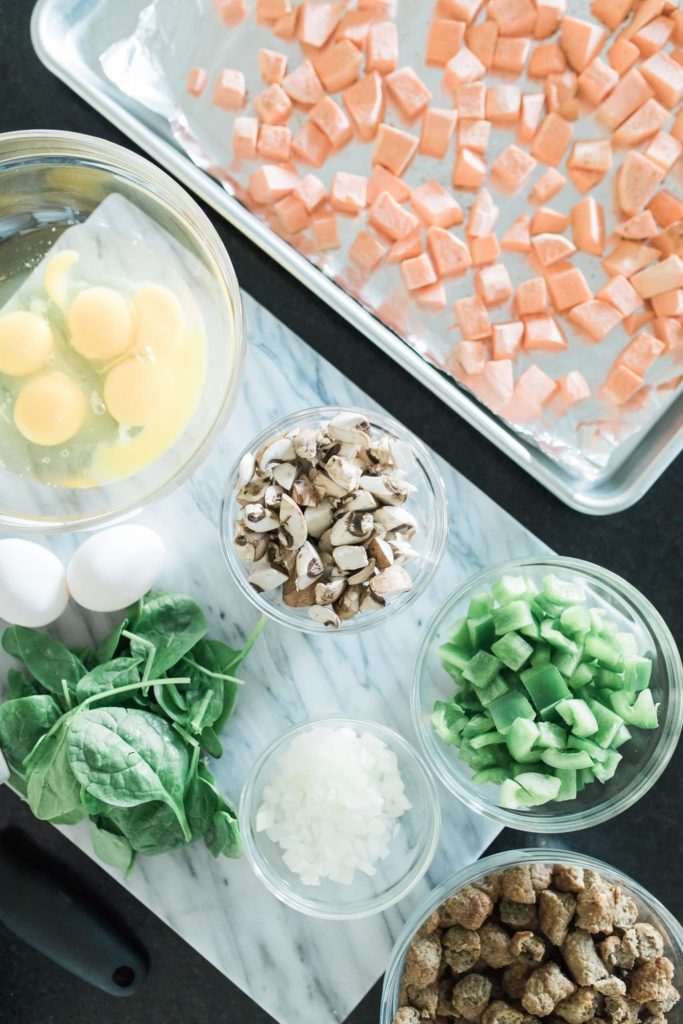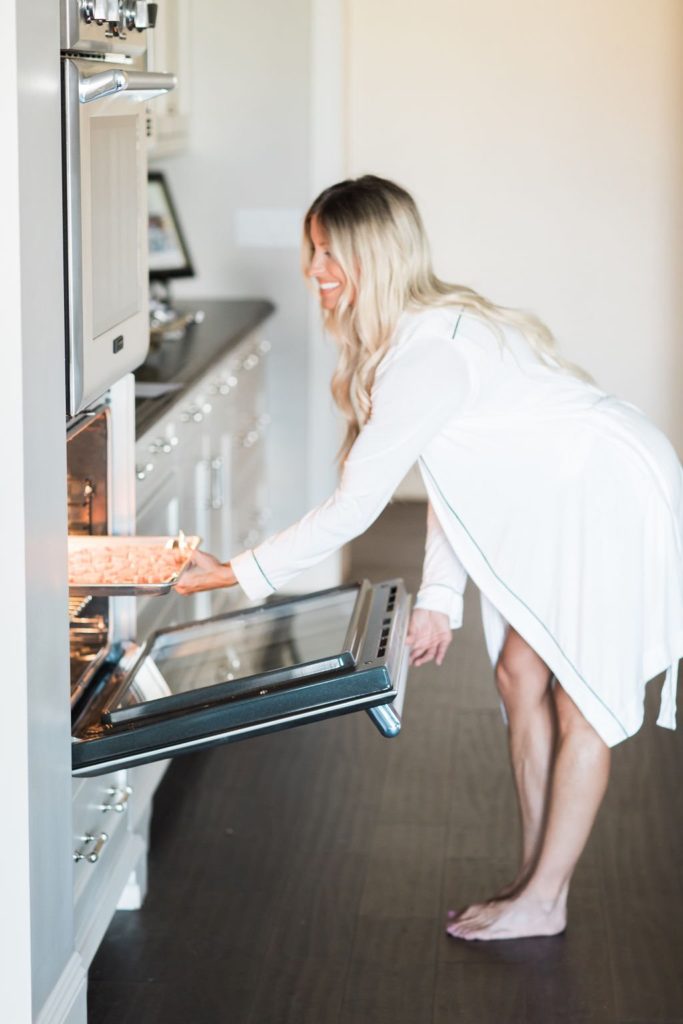 Outfit & Kitchen Details:?
Scoop Neck Tank, Ugg Robe?(similar here under $20), PJ Bottom Set,?Glass Mixing Bowl Set, Casserole Dish, White Plate Set, Striped Napkins?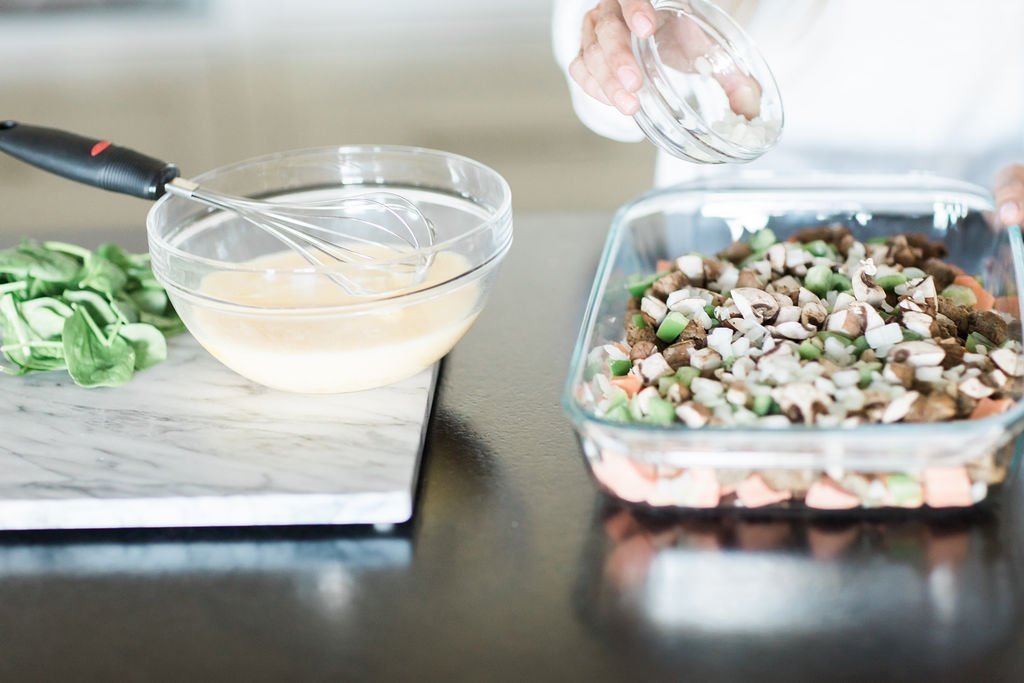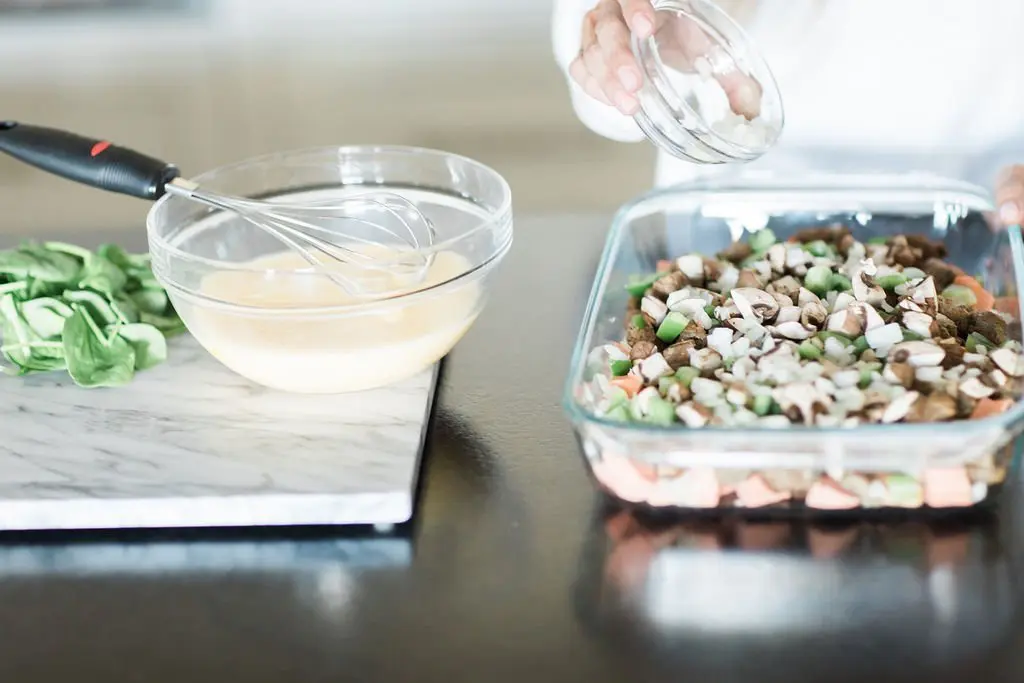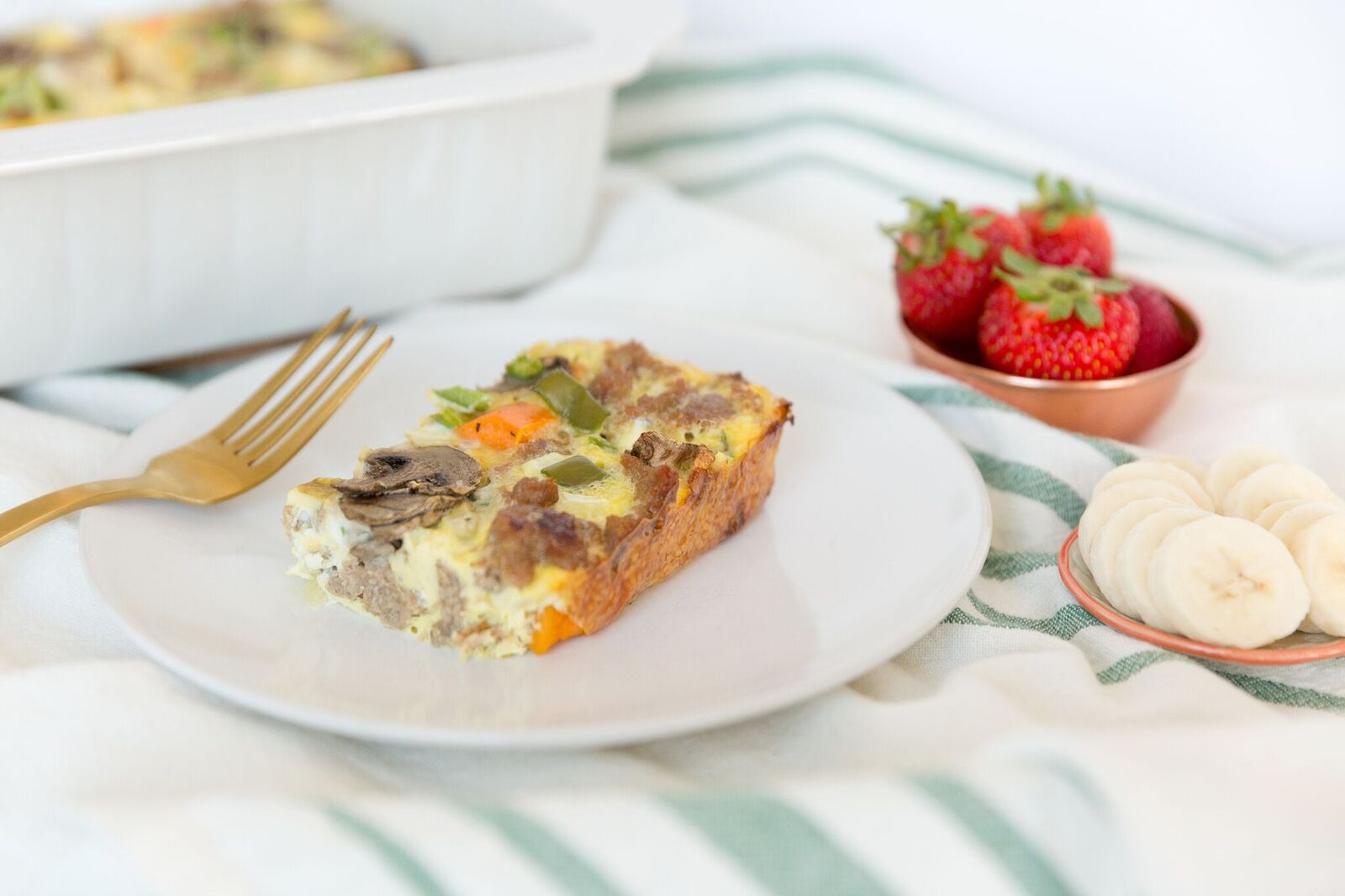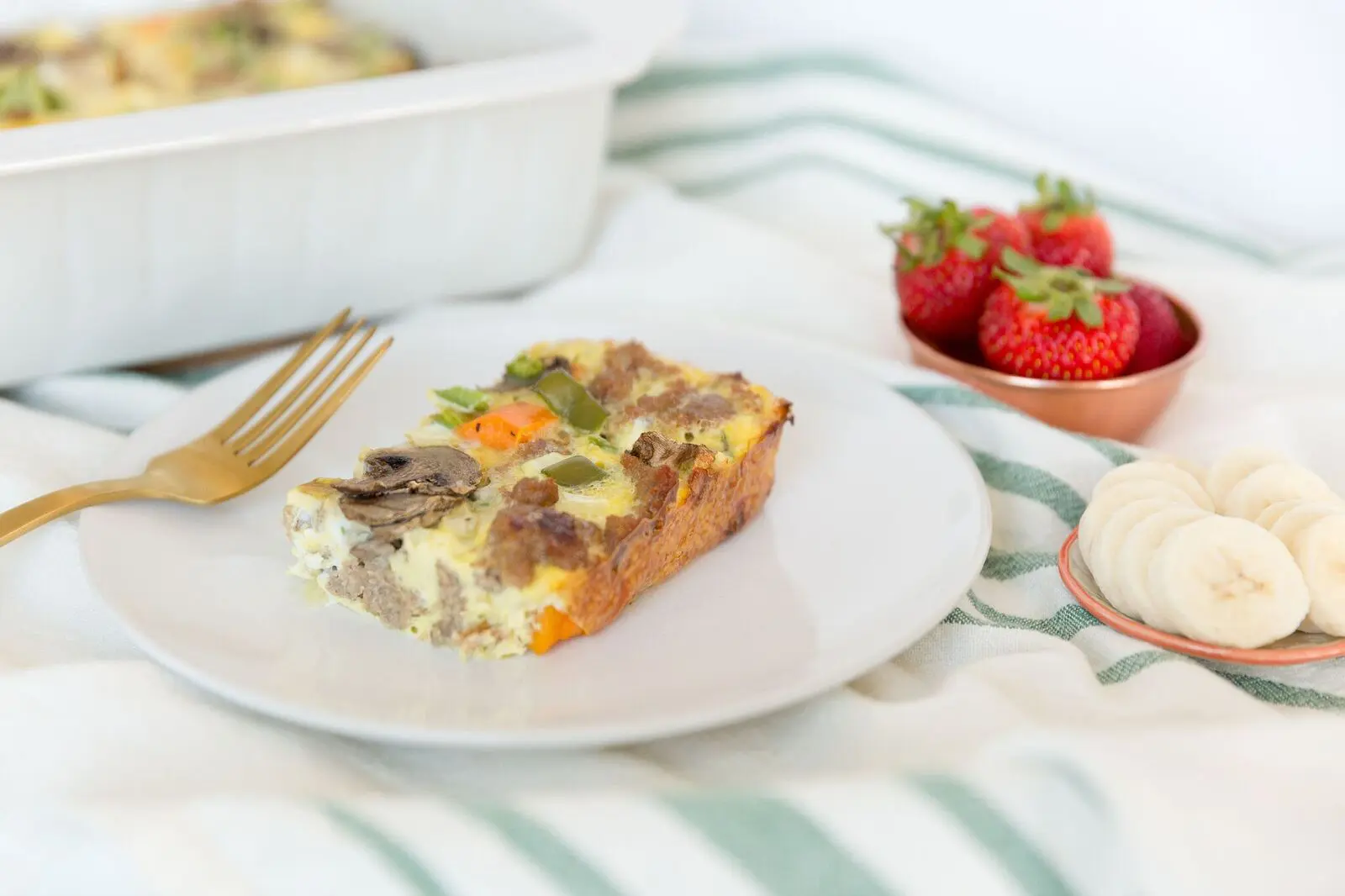 Breakfast Casserole Recipe
Grab your kiddos, or maybe just yourself if you enjoy that quiet alone time in the morning before the chaos of the day begins, because we're transforming breakfast!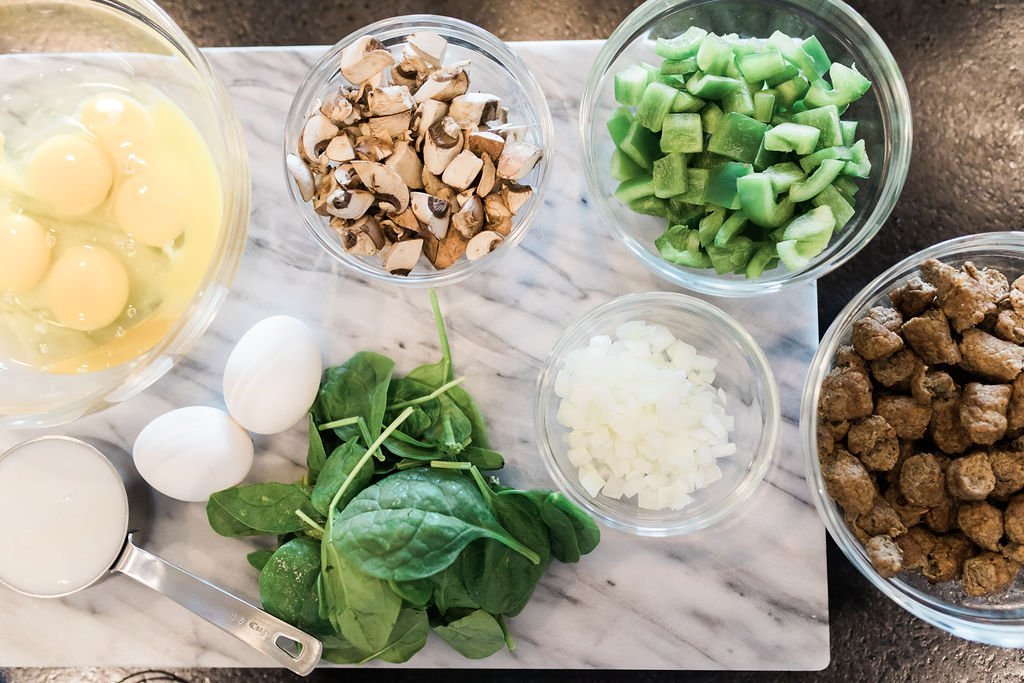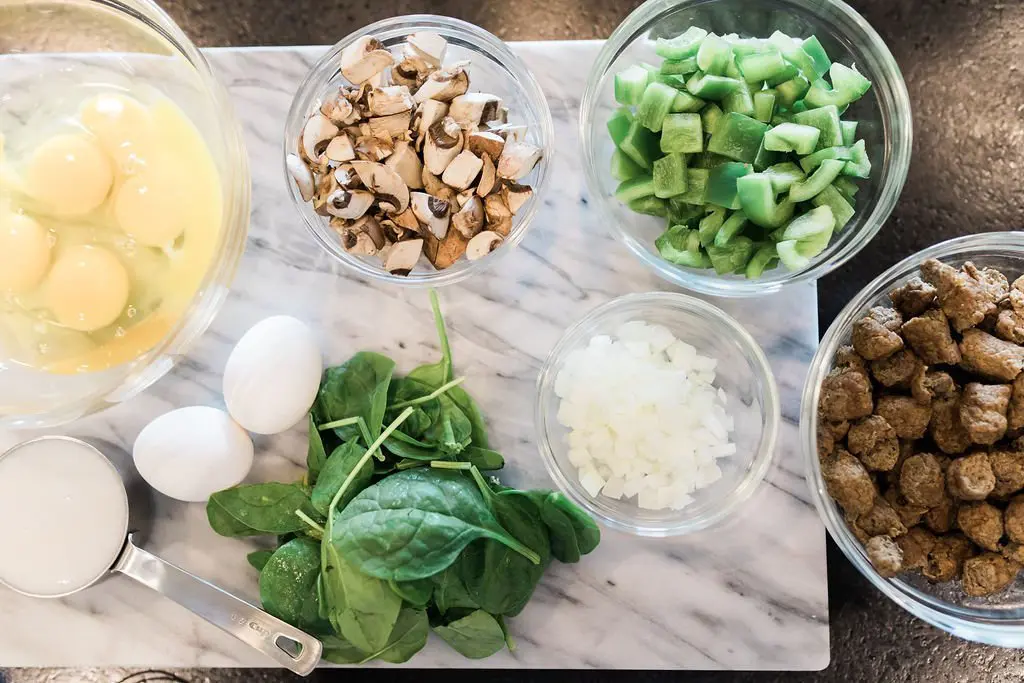 Ingredients:
1 pound turkey breakfast sausage
4 cups peeled sweet potatoes, cubed??? cup onion, diced
1 green bell pepper, diced
1 cup mushrooms, sliced
1 cup fresh spinach
8 large eggs
? cup unsweetened almond milk
Sea salt to taste
Pepper to taste
1/3 cup strawberries, halved??40g banana, sliced
Directions:
Preheat oven to high broil.
In a skillet, brown the turkey sausage for 8-10 minutes or until cooked through, breaking it up into chunks as it cooks. Remove from heat and set aside.
Meanwhile, place the cubed sweet potatoes on a baking sheet lined with parchment paper. Season with salt and pepper to taste. Place in preheated oven for 10 minutes. Keep an eye on the potatoes and be careful not to burn. Stir the potatoes around and broil for another 5 minutes. Once done, remove from oven and lower temperature to 350 degrees Fahrenheit.
Whisk together eggs, almond milk, and additional salt and pepper to taste.
In a 13×9 baking dish, spread the cooked sweet potatoes as the bottom layer, top with cooked breakfast sausage, followed by the diced onion, peppers, mushrooms, and spinach. Top with egg mixture.
Bake in preheated oven for 30-35 minutes or until cooked through and eggs no longer jiggle. Divide into 8 servings.
Serve warm and enjoy 1 ? servings with strawberries and bananas on the side.
Nutrition information: 355 calories, 14g fat, 31g carbs, 28g protein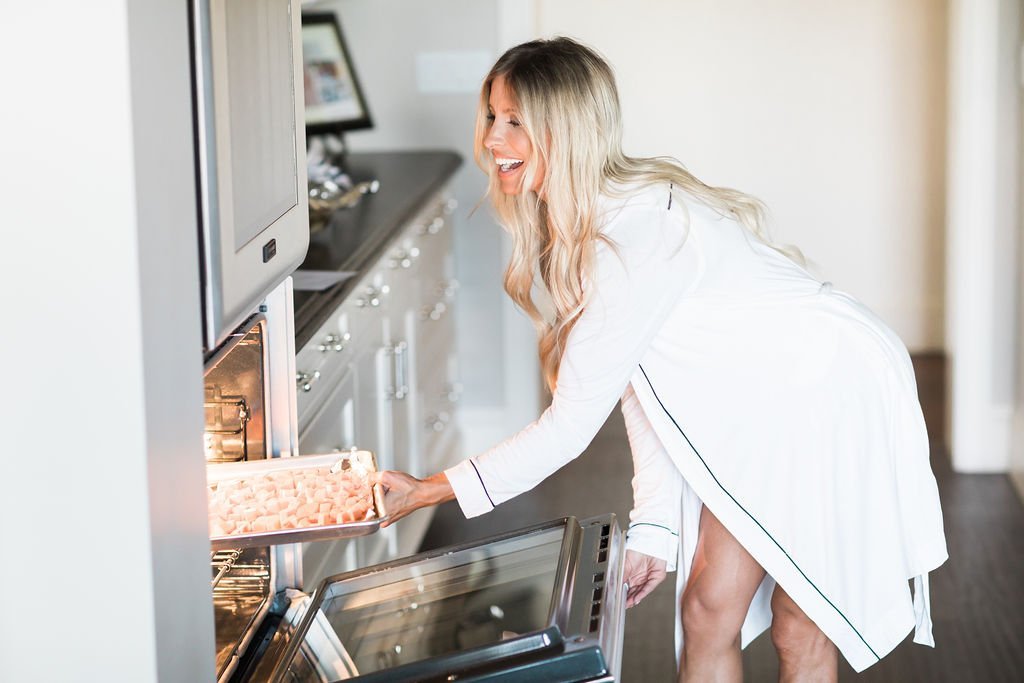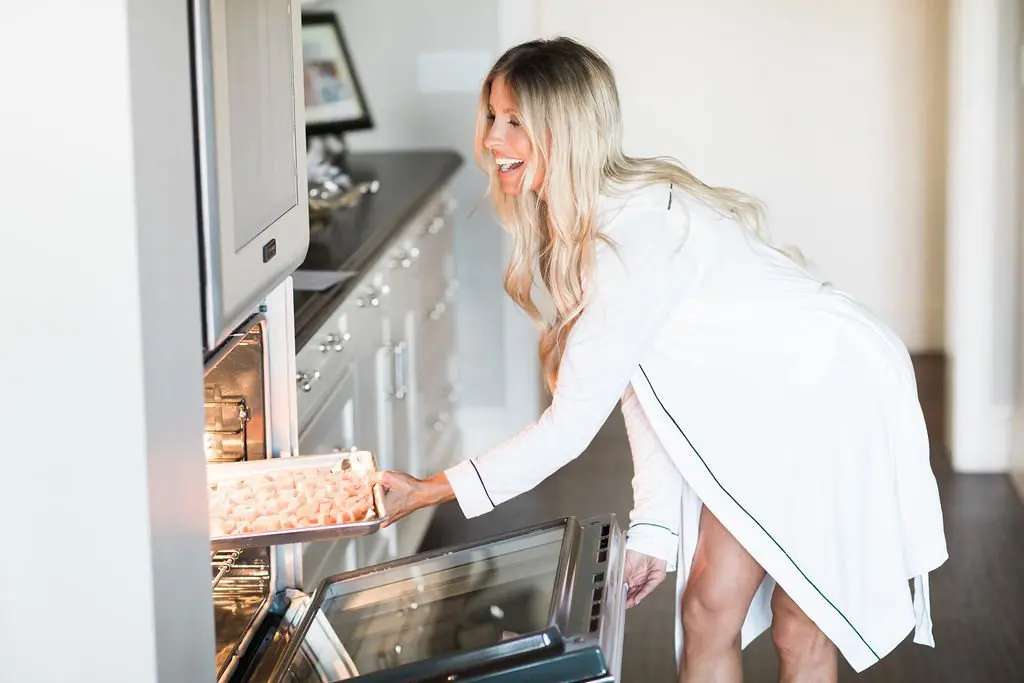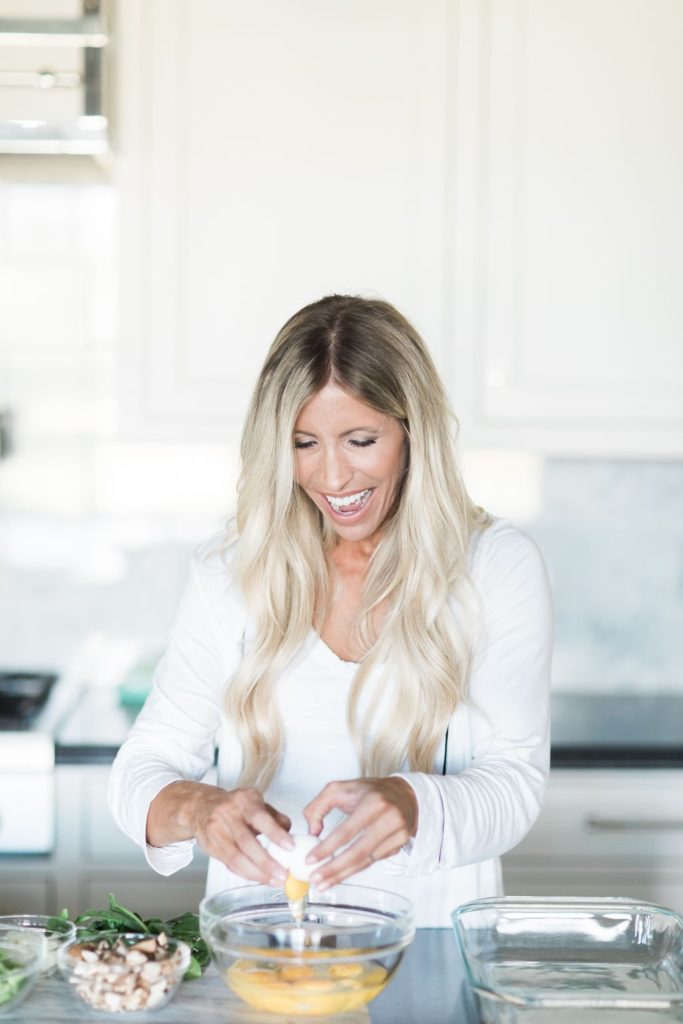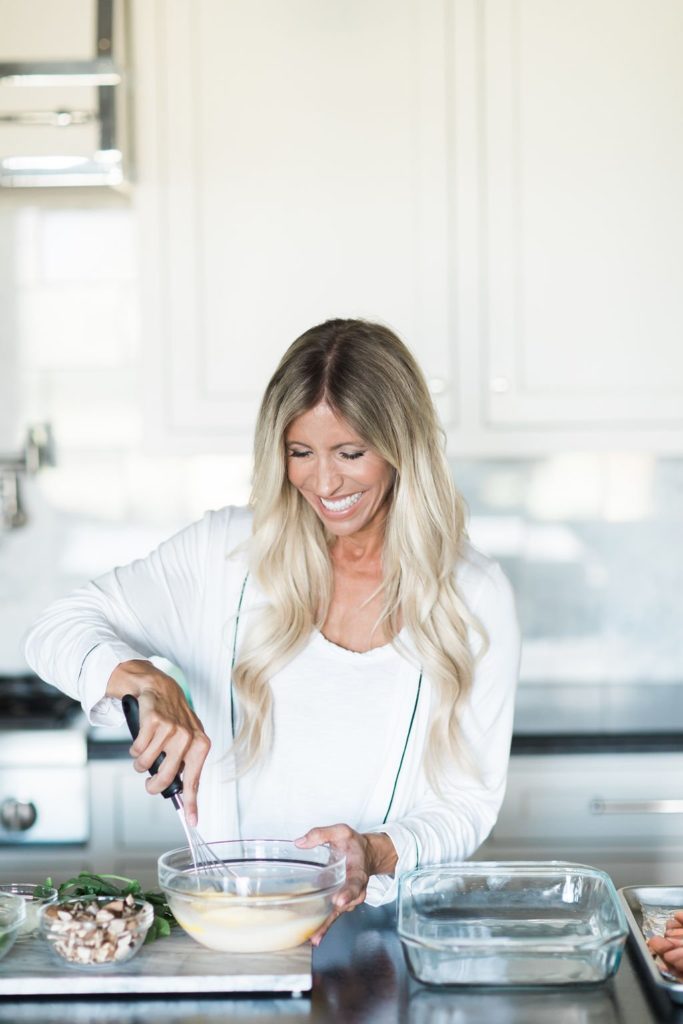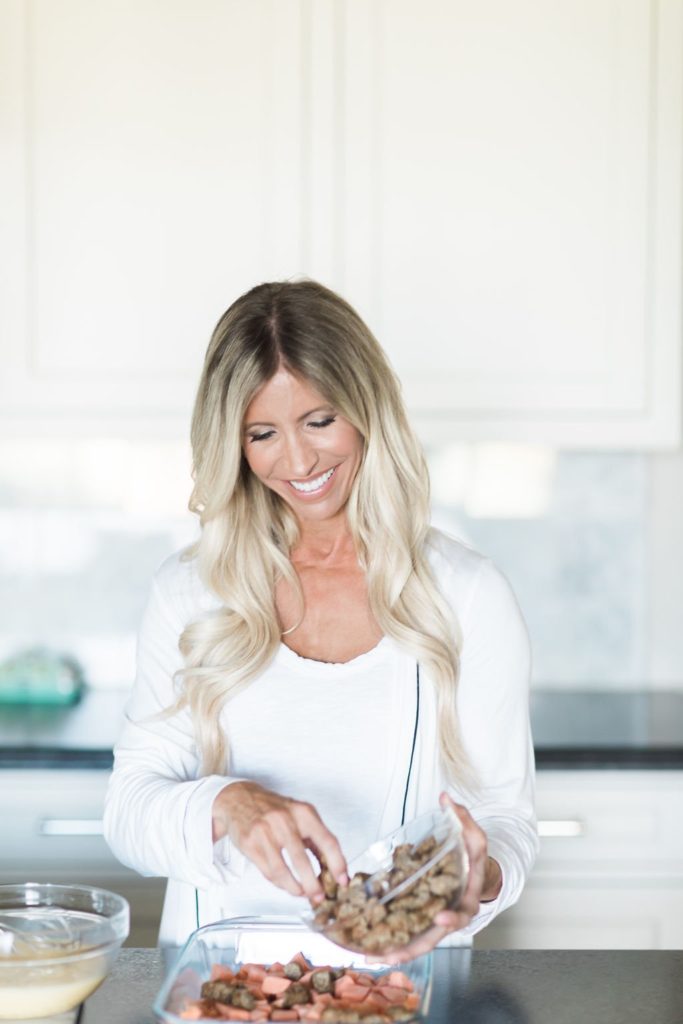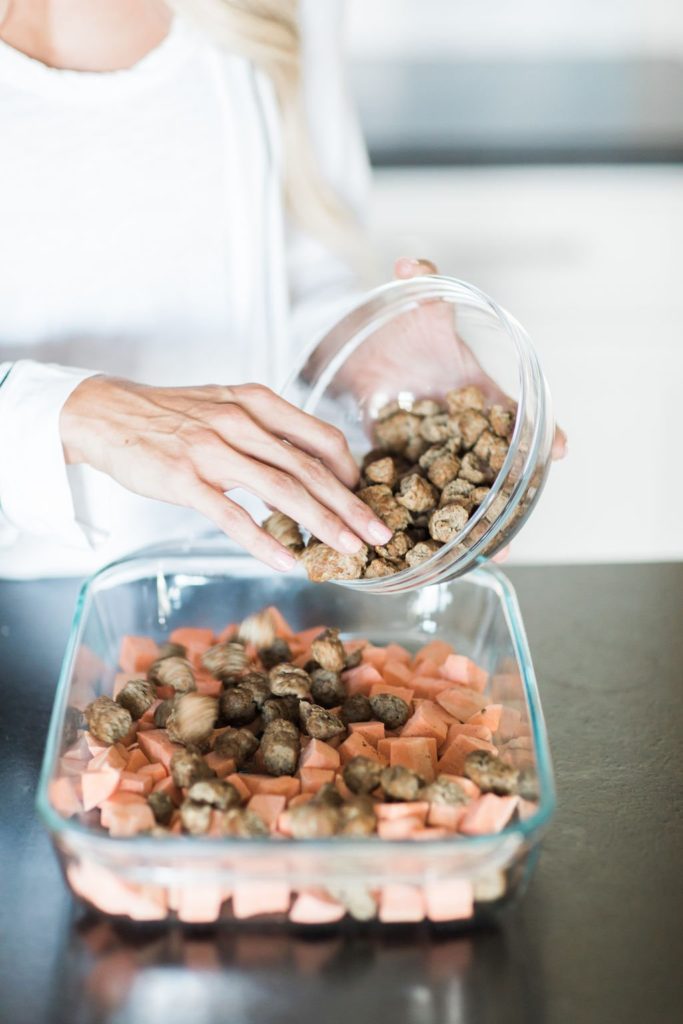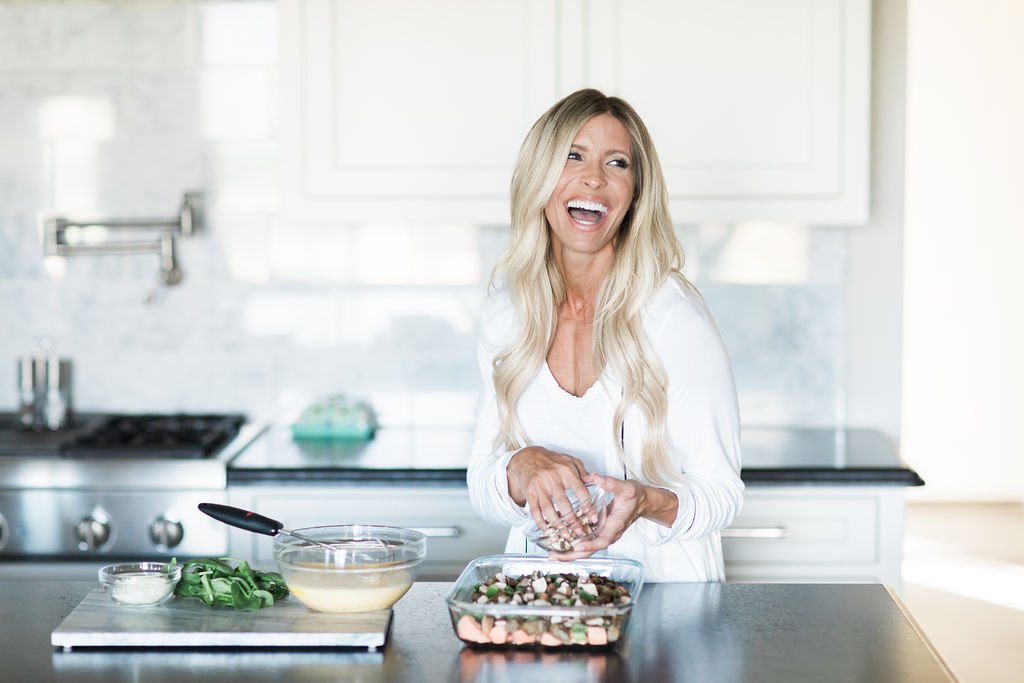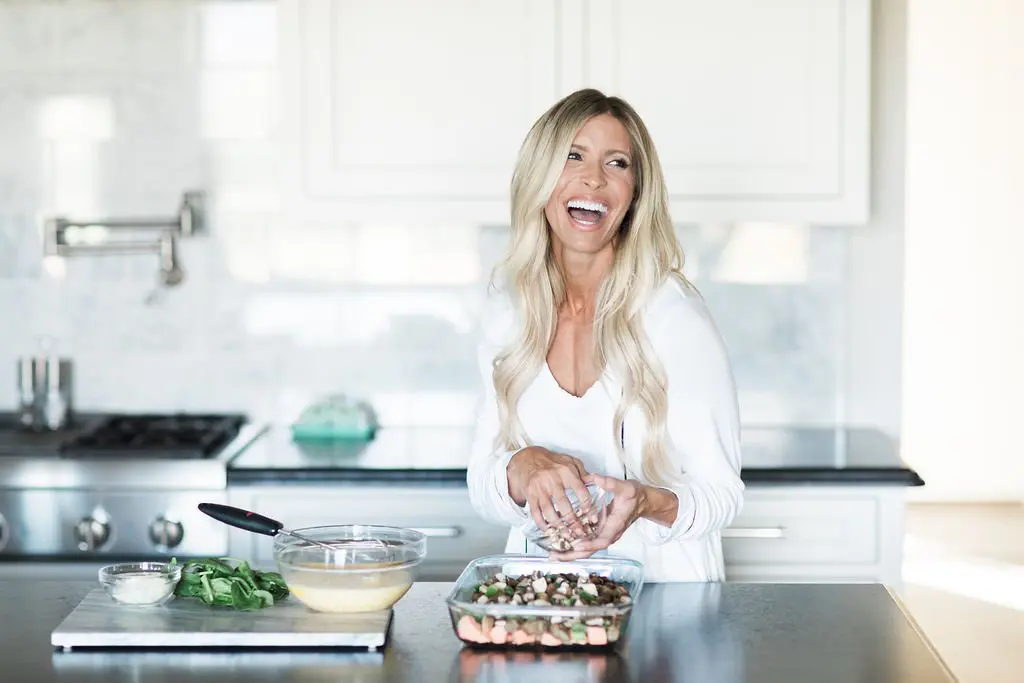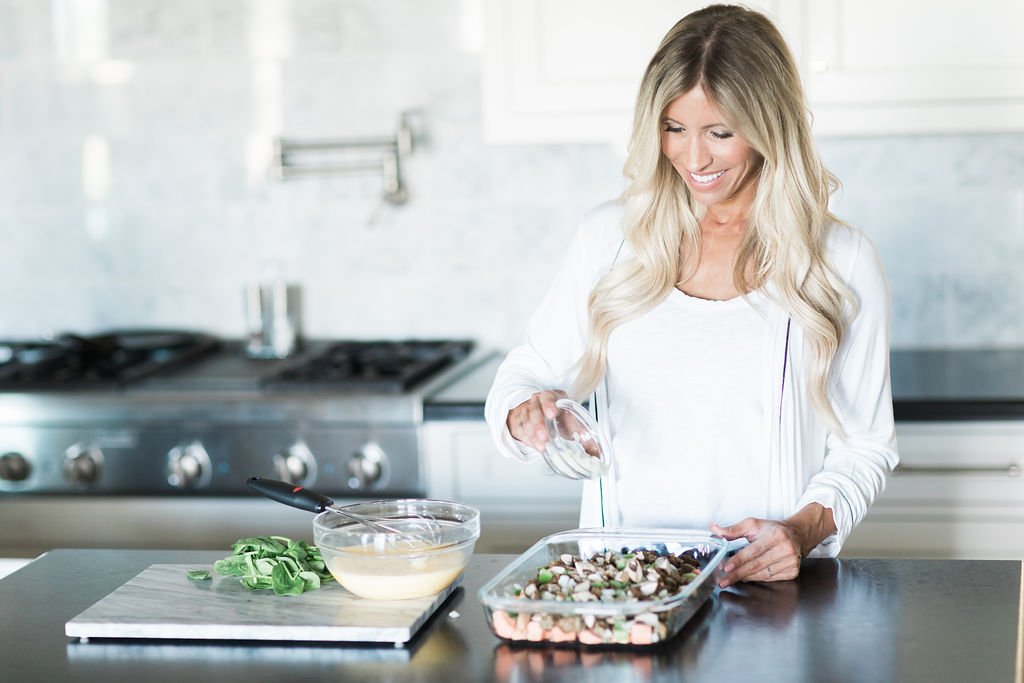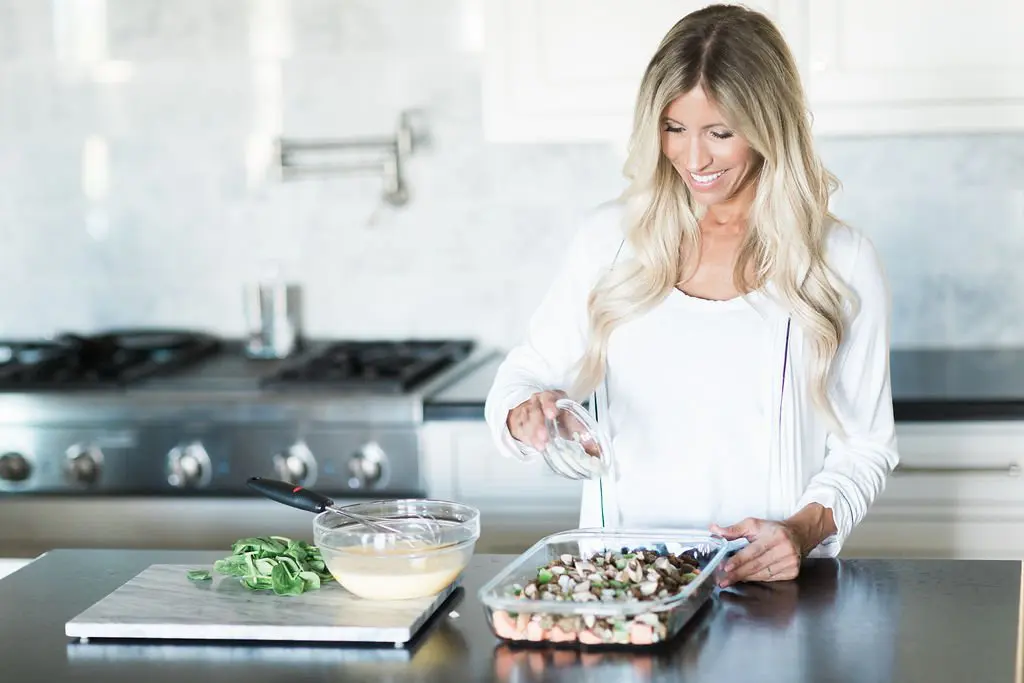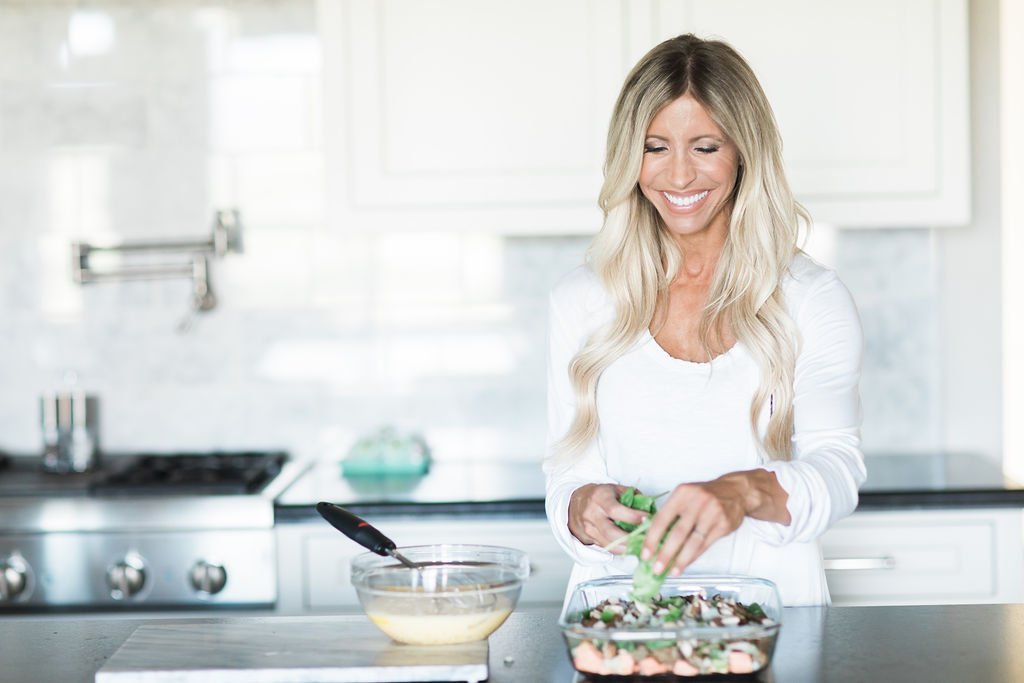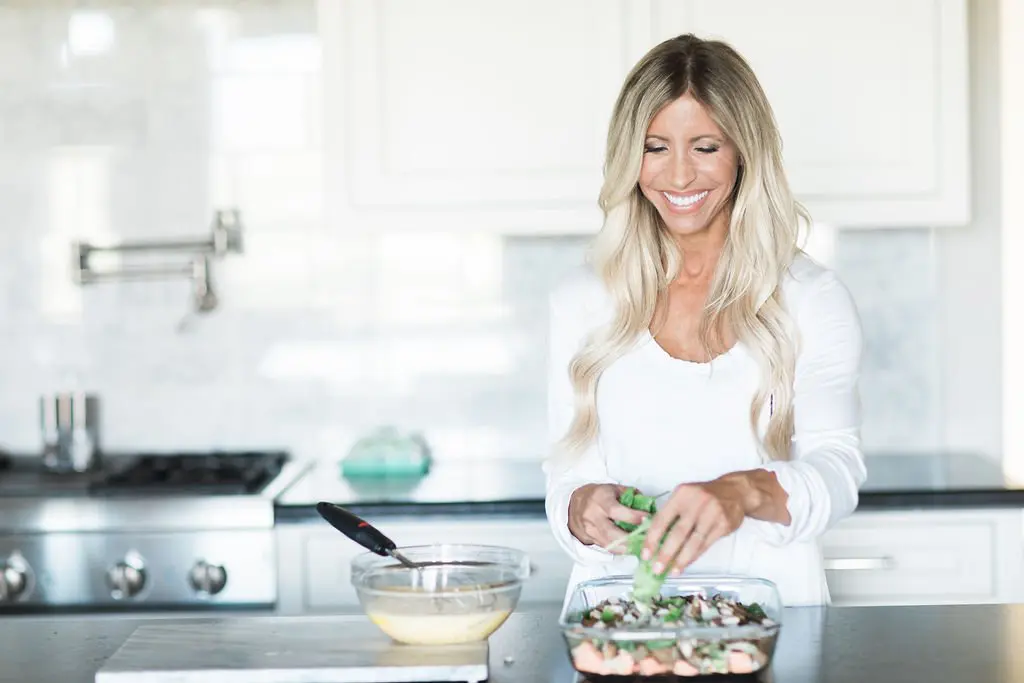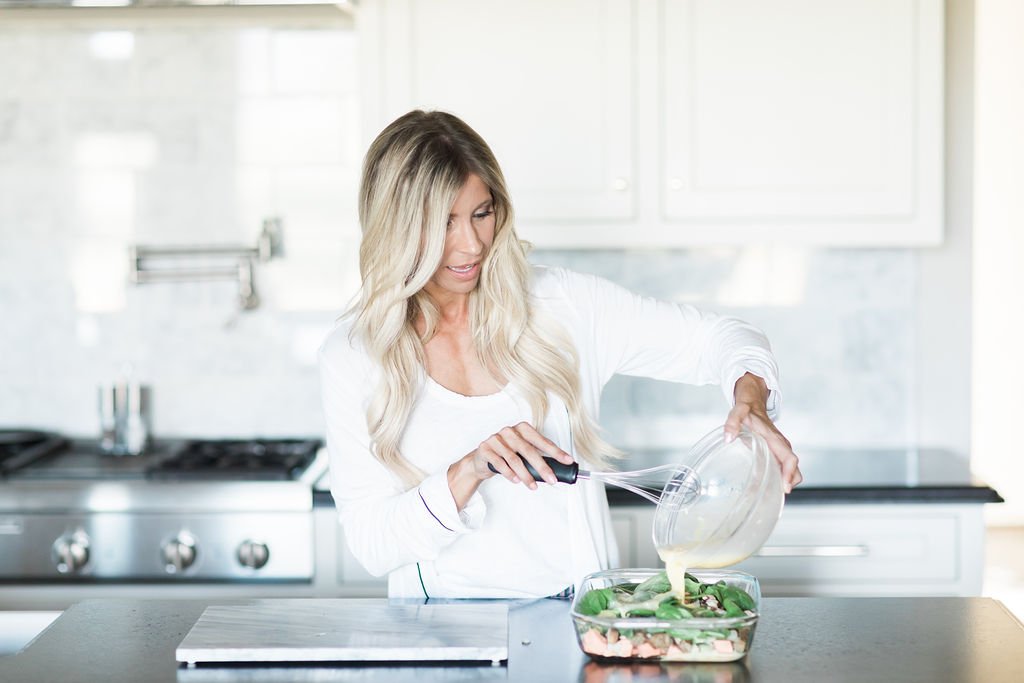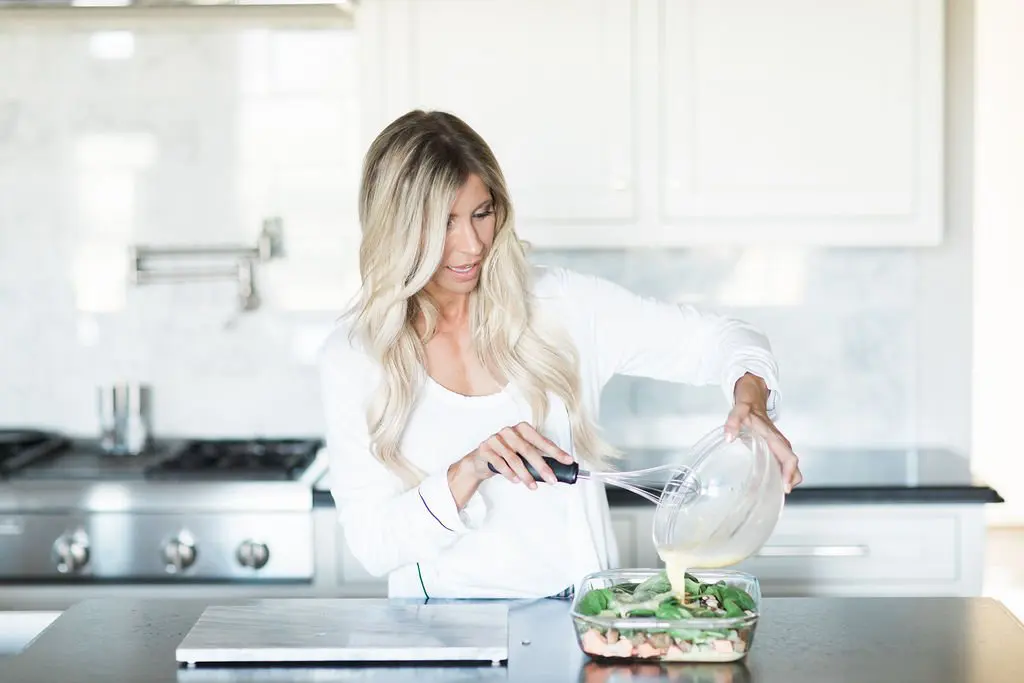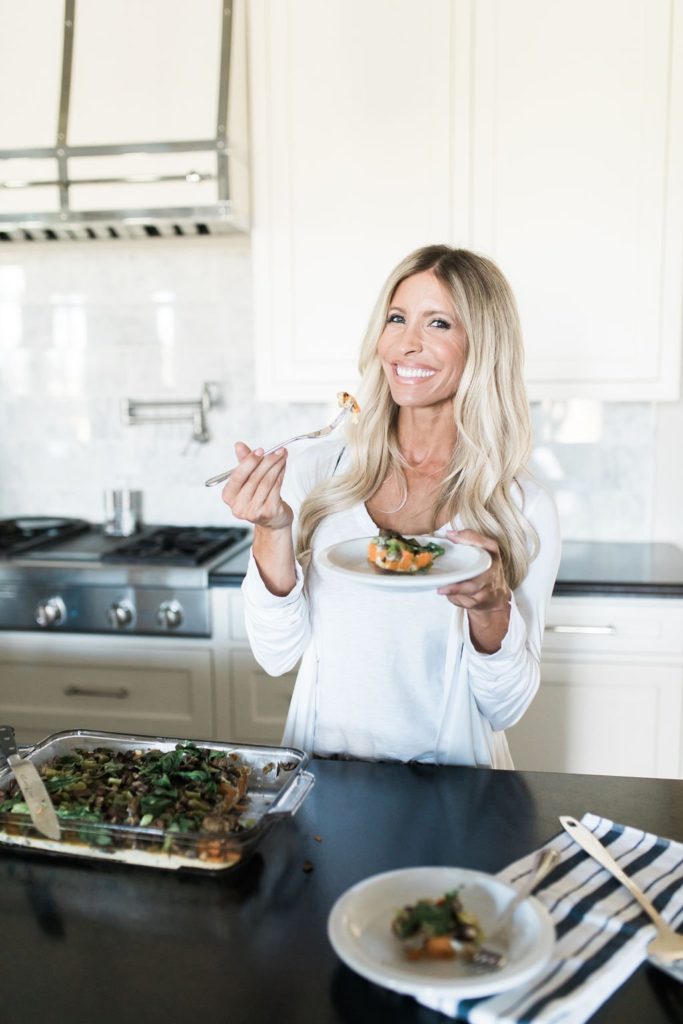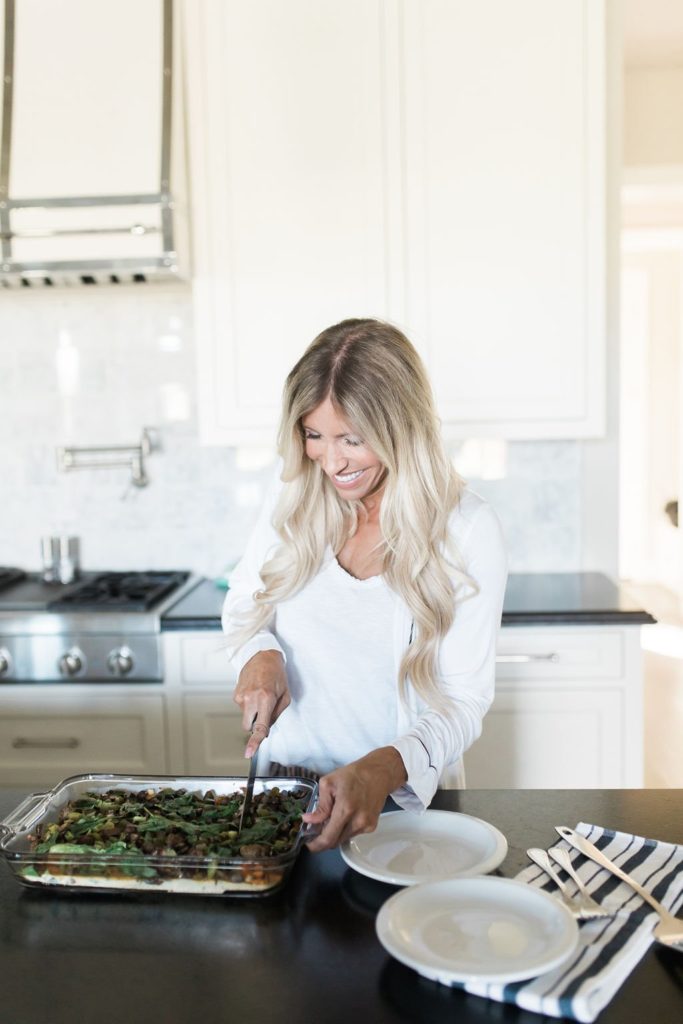 Photos by Ashley Burns


Why reinvent the breakfast wheel? I don't have time for that, and I know you don't either!
With a few simple tweaks to your morning routine, like meal prep, you've got the perfect breakfast casserole ready for the days when rolling out of bed can feel like a struggle. Better yet, enjoy this for breakfast, lunch, or dinner! Who doesn't love breakfast for dinner every now and again? Enjoy!
xo,
Heidi
Related reading:
Meal Prep Tips and Tricks You Need to Know
Our 12 Month Transformation, Month Four: Prep & Plan!
Avocado Dreaming with this Breakfast Fruit Smoothie Recipe
5 Breakfasts Made Easy || Getting serious about CEREAL!
Chocolate Waffles!