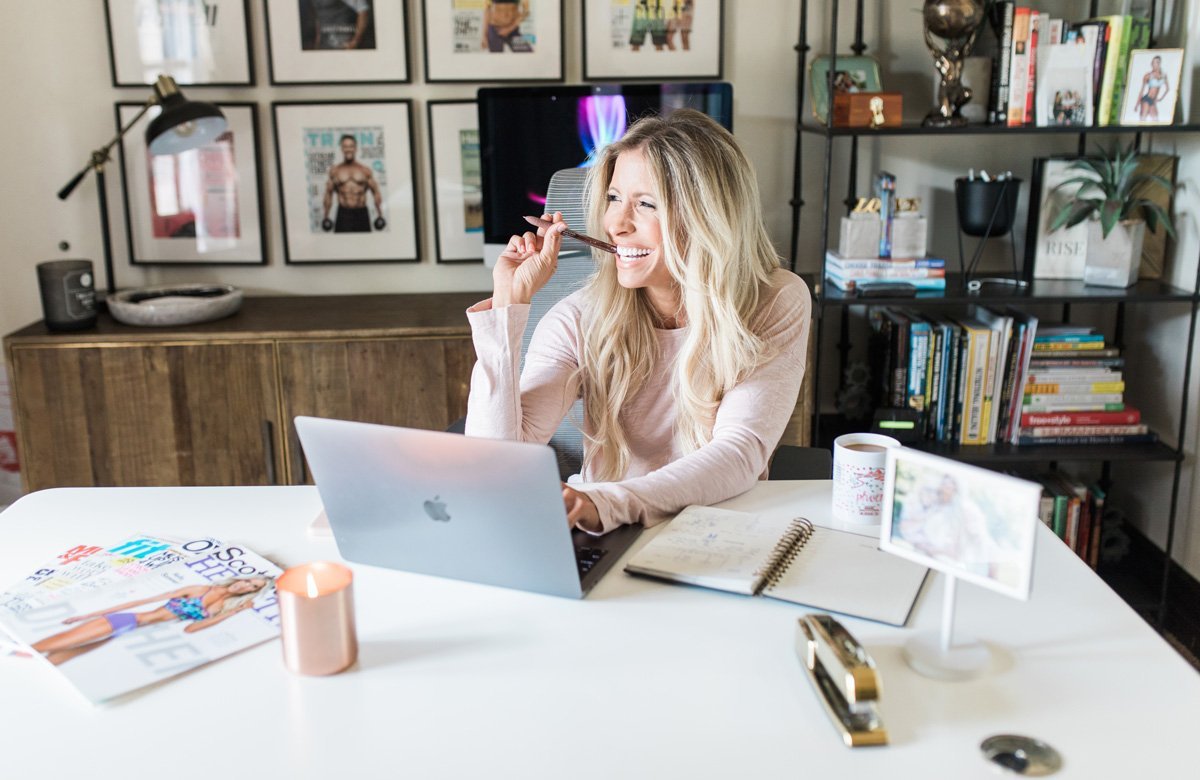 Confession: Working mom life can be tough. Really, really, tough. It's missing field trips and assemblies in the name of conference calls and deadlines. But it's also missing important meetings and business trips in the name of sick kids and soccer games. It's searching for balance like squeezing in a few minutes of snuggles between scheduling appointments and answering an endless string of emails.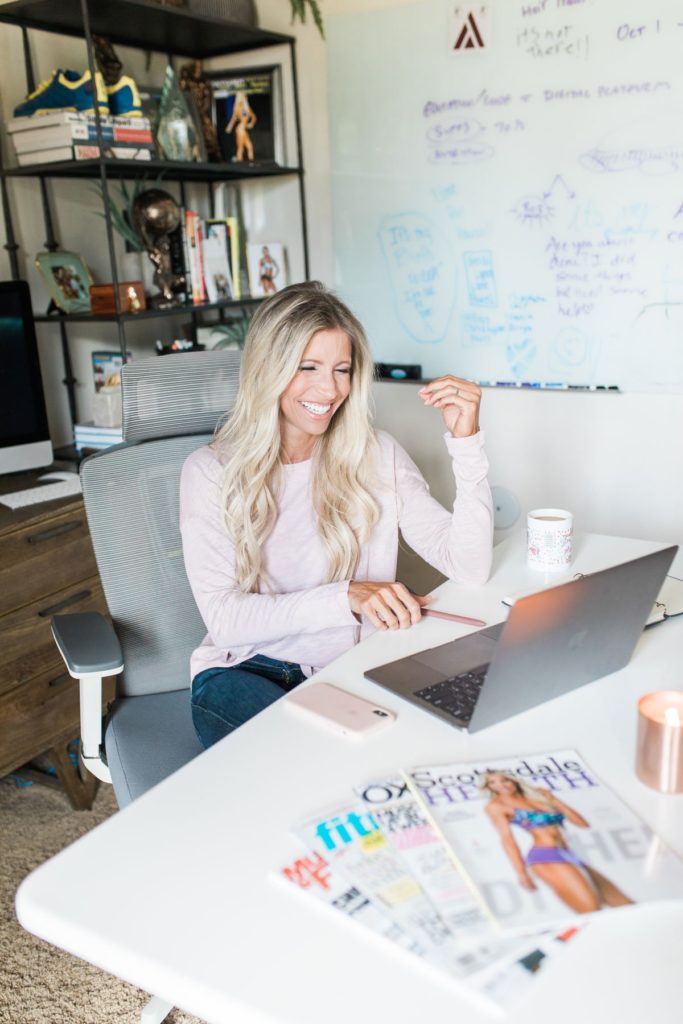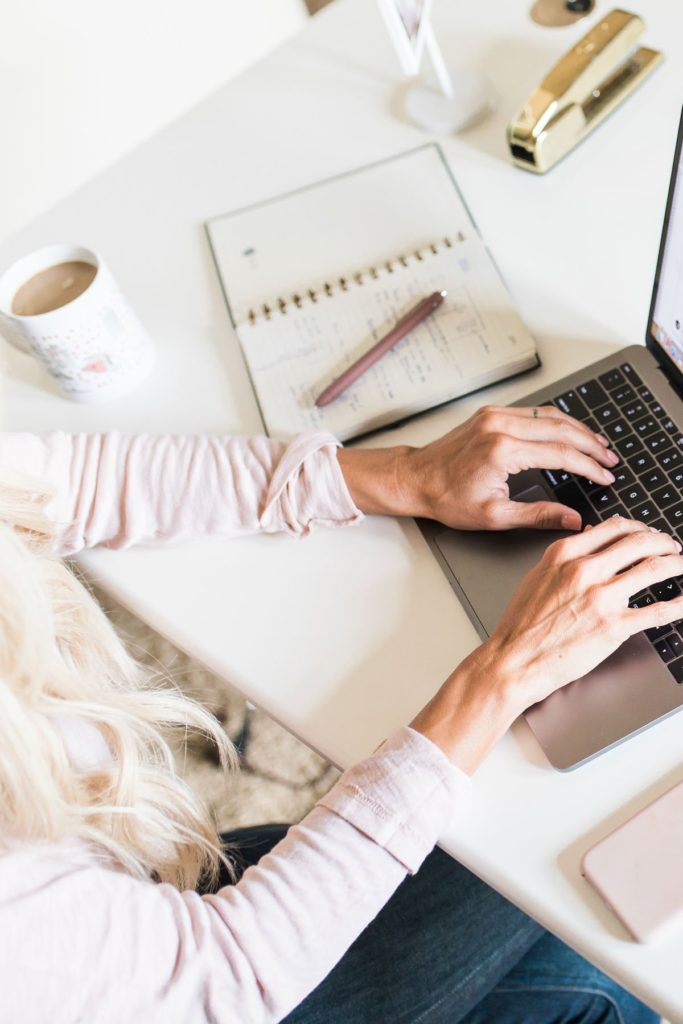 But underneath all those layers of tough, running ragged day in and day out, there is so much satisfaction to be found in juggling a career you love with the children and family you love most. In order to maintain a life in which I can manage both (somewhat) successfully, I've had to hunt and search for tips, tricks, and hacks to make this working mom life just a little bit easier.
Essentials for Staying Sane As a Busy/Working Mom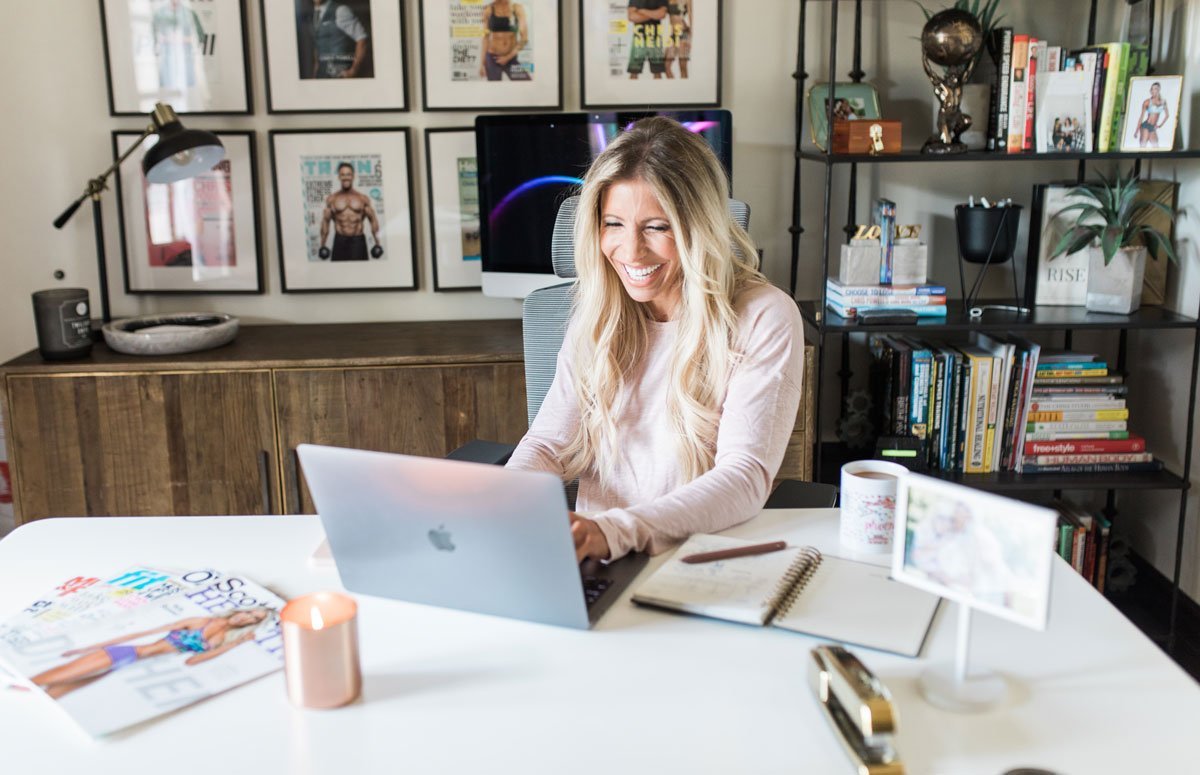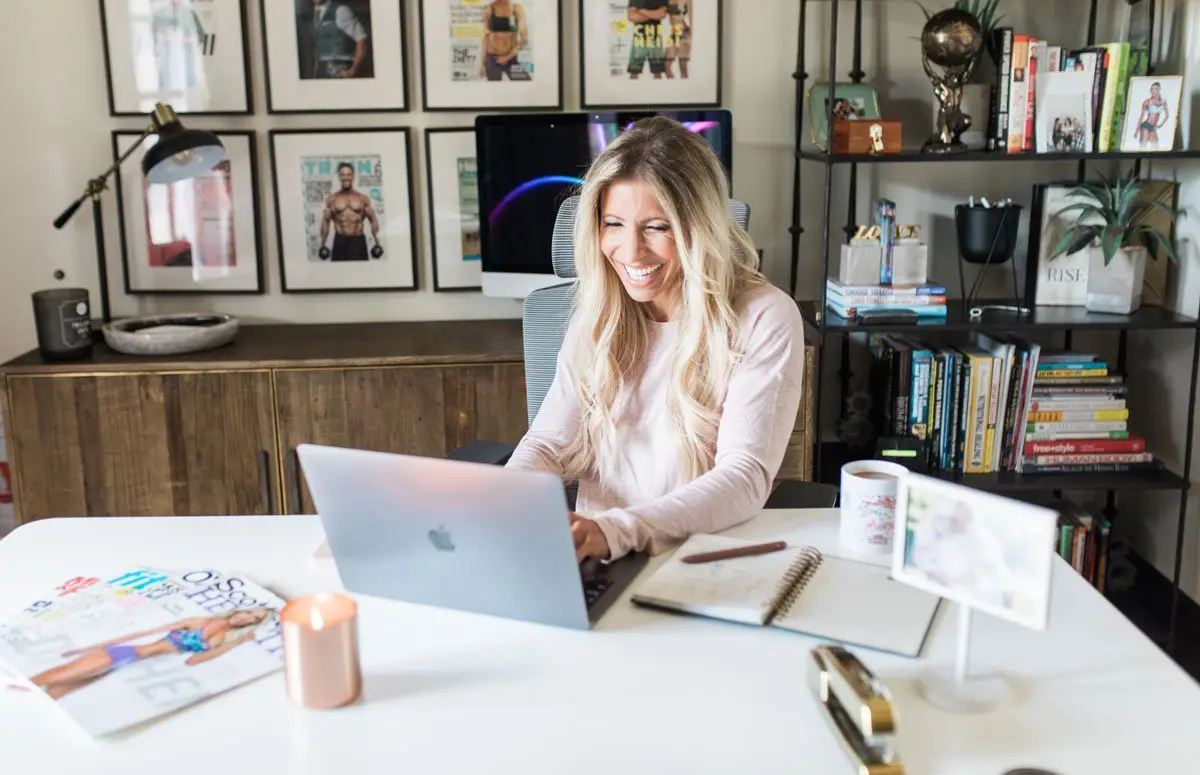 Outfit + Office Details:
Drop Shoulder Thermal Top, Phoenix Mug (also love this Arizona Mug and this one too, Rose Gold Candle Set, Metallic Stapler, Planner, Rose Gold Pen Set, Bookshelf (similar here under $80), Set of Photo Holders
1. Plan Ahead + Prep?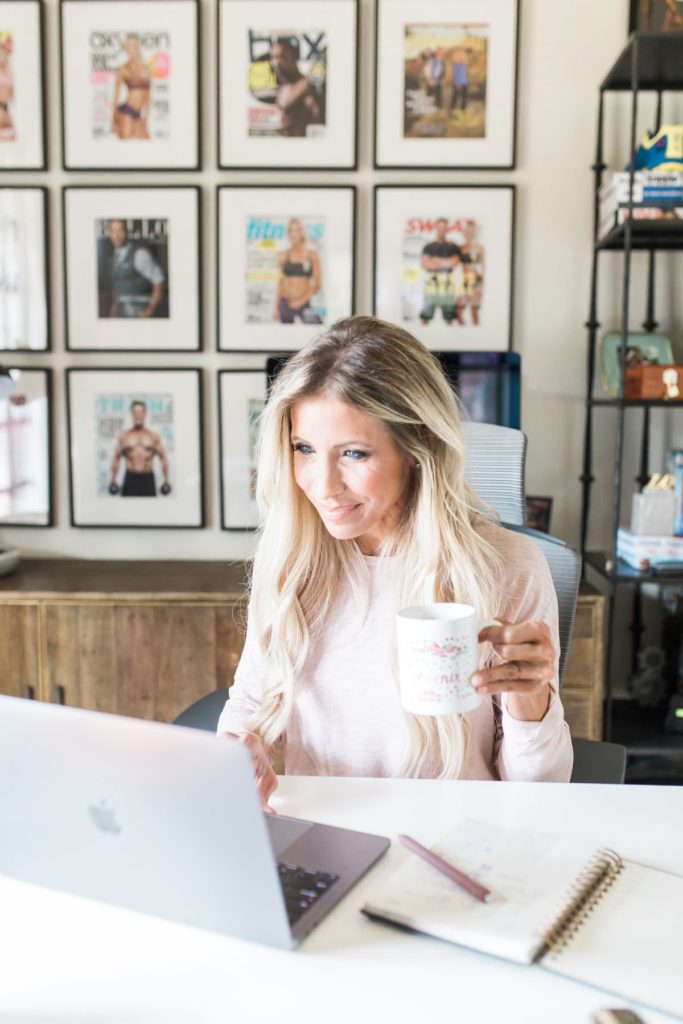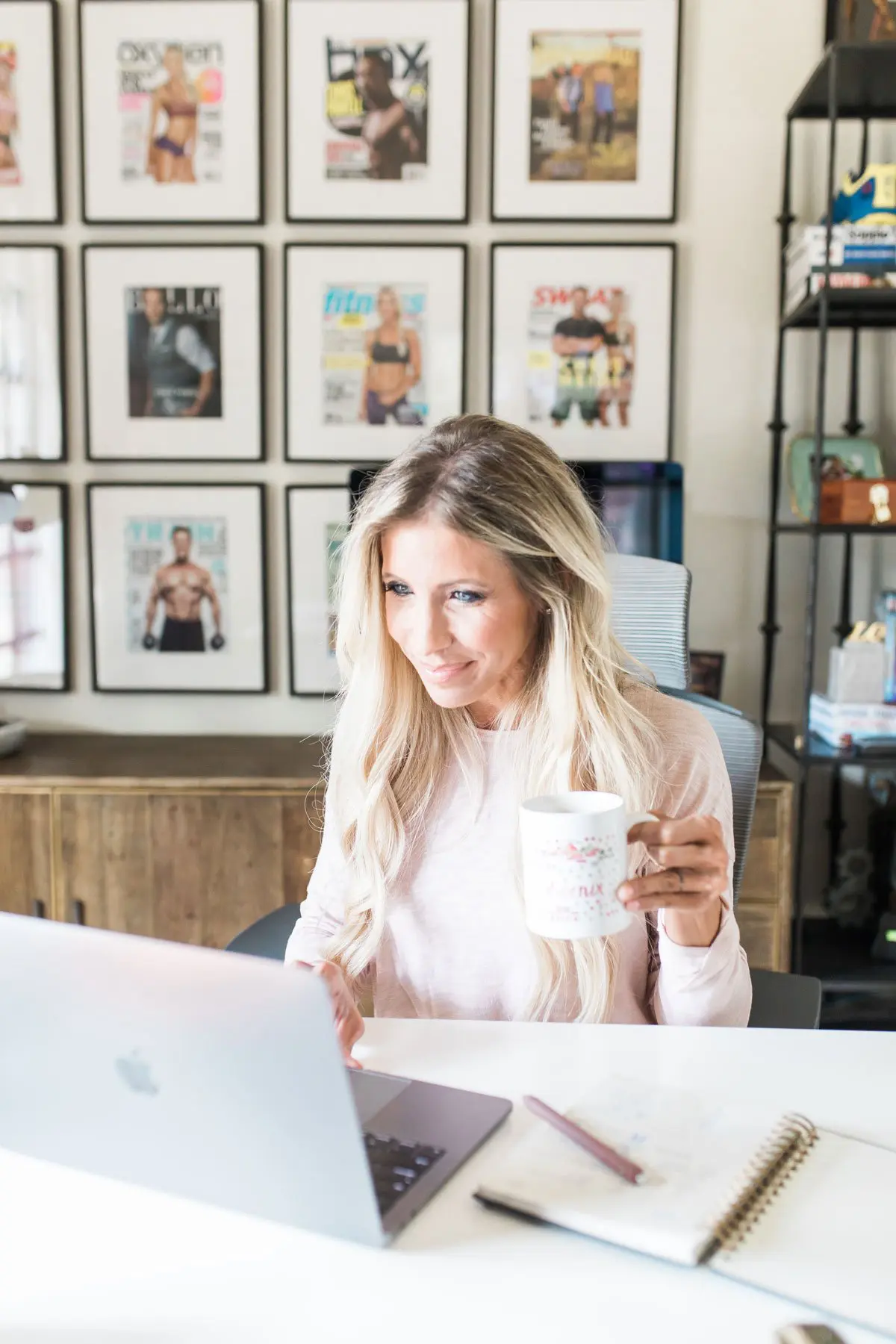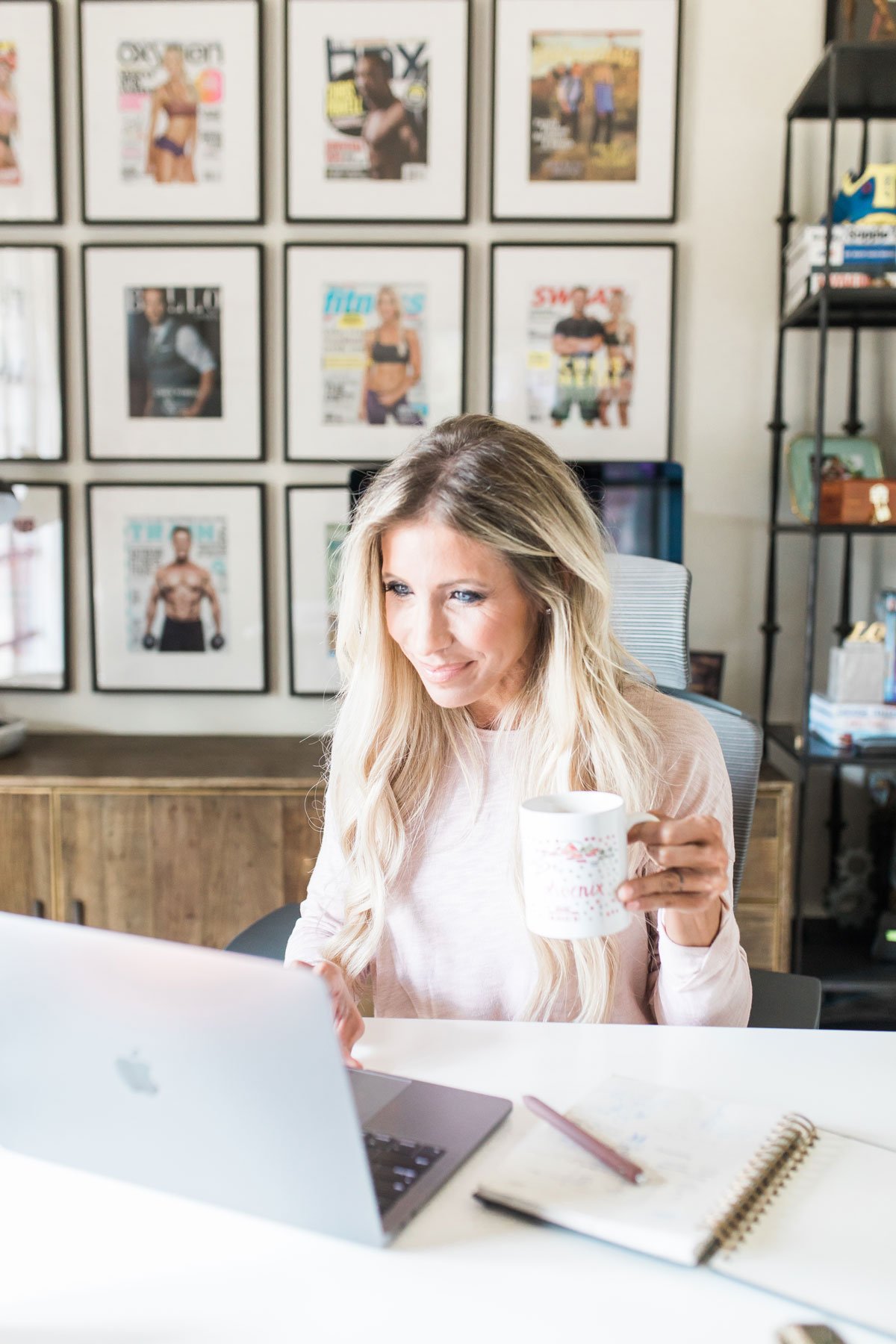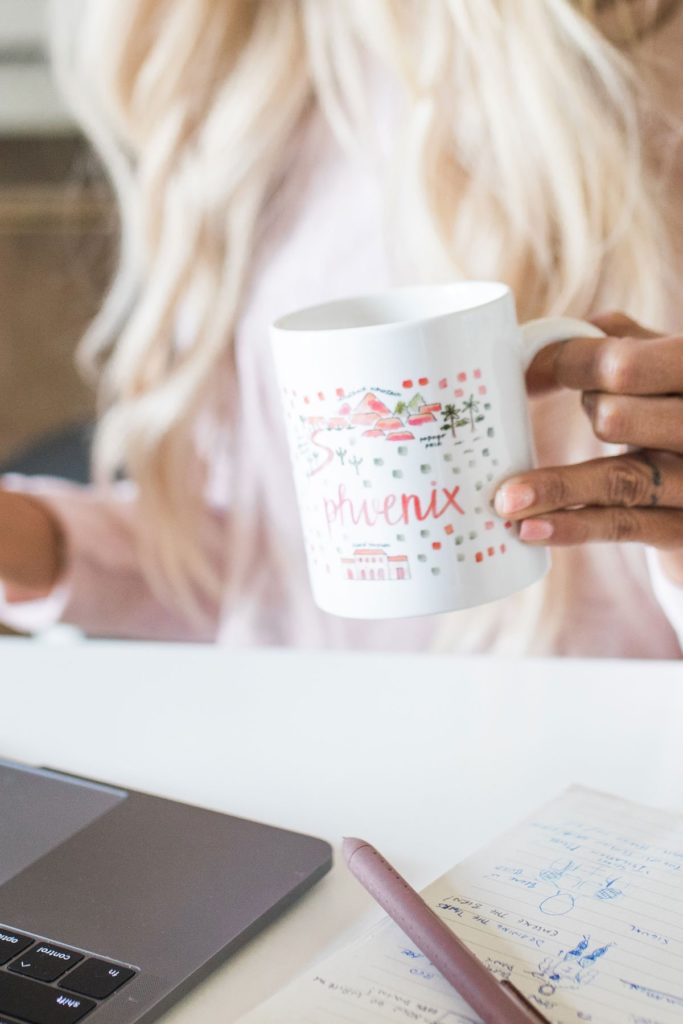 Okay, simple I know, but this ONE thing eliminates stress. I have talked about my passion for prep many times, but I'm telling you guys it is SO important not just for a successful transformation, but to stay on track in LIFE. And it goes well beyond just meals. Here are some gadgets I love to help with prep:
We teach our kids to prep by laying out their clothes, preparing their homework, and packing lunches, so why not do it ourselves? It takes a few minutes but saves us immensely during hectic mornings trying to get out the door and days filled with seemingly never-ending schedules. Another tip: make your bed every morning.
2. Write It Down: Ever Heard of #Mombrain?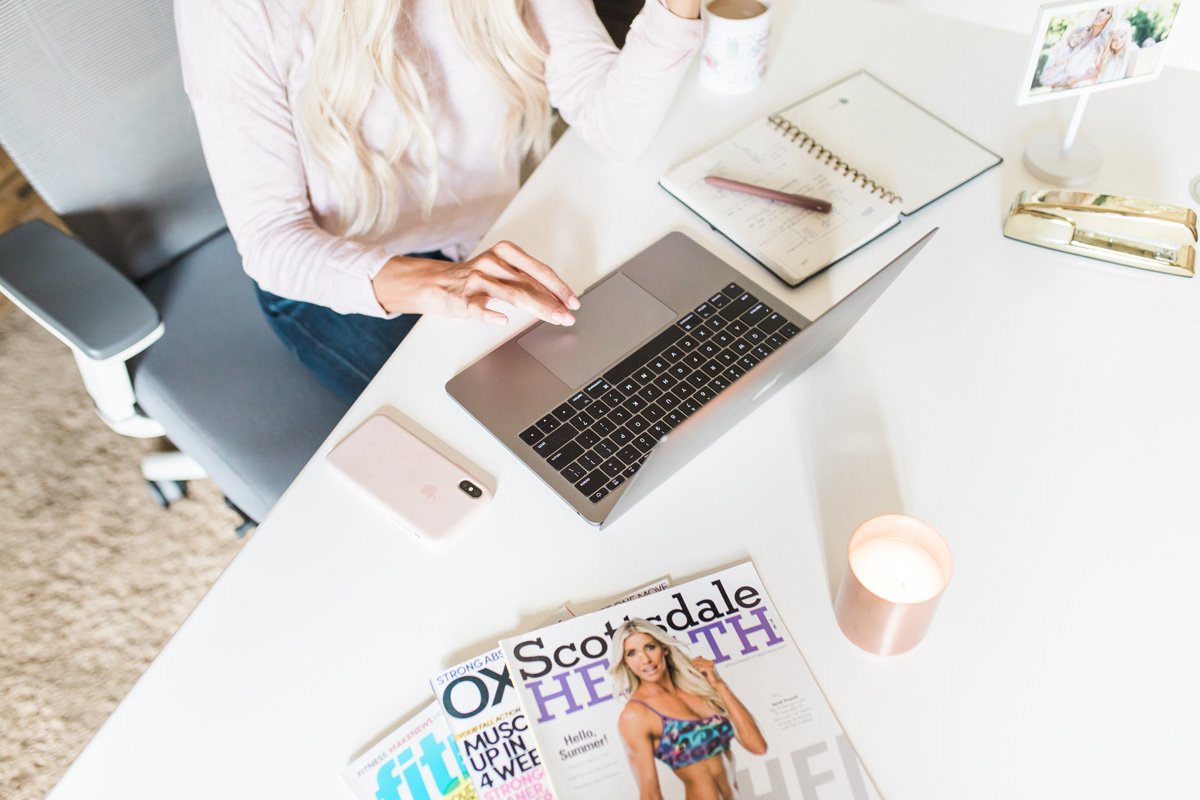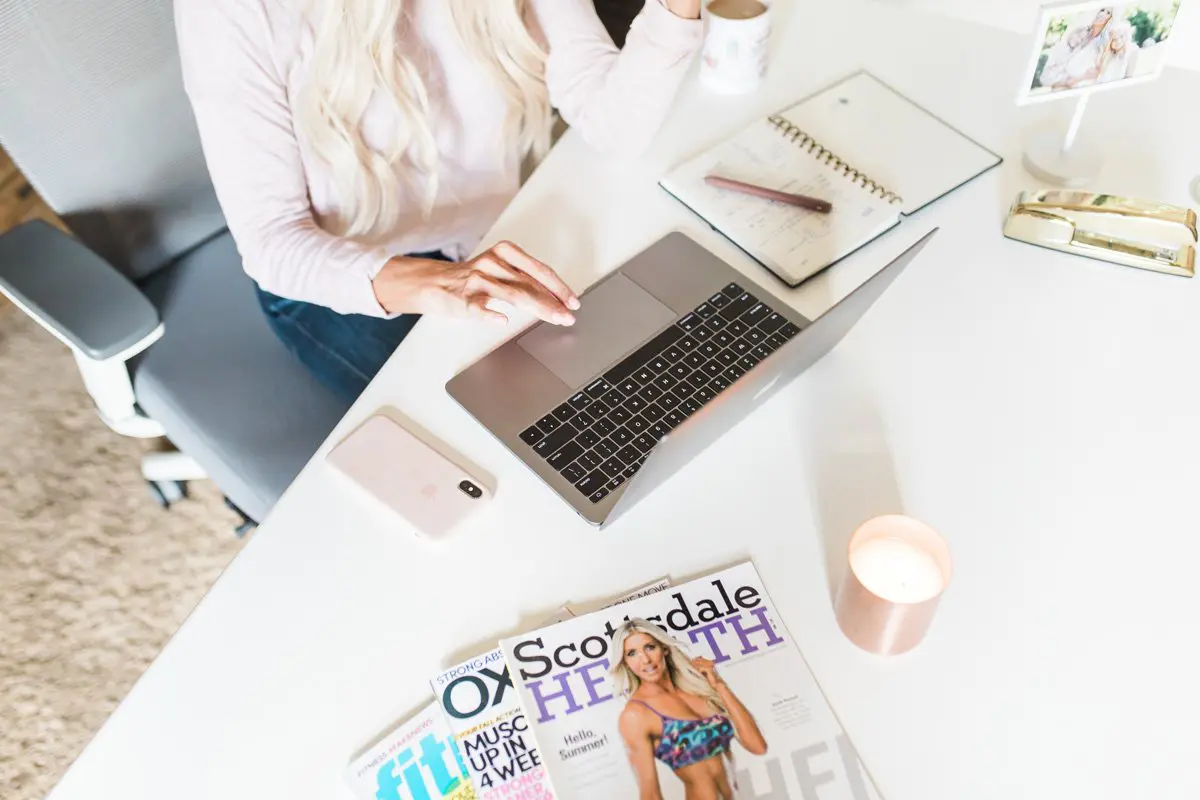 Turns out #mombrain is a real thing! Think of our mama brains as an internet browser. Every time we have to do something or keep track of an event, appointment, or just a general need for ourselves or our children, it's like opening another tab in our browser. And what happens when you've got too many tabs open in your internet browser? It slows the whole dang thing down! Same with our busy mama brains. Don't burden your brain with more than you need to. If you've got something to keep track of, an appointment to set, a date to remember, or just a little to-do, write it down! Your brain will thank you. And who doesn't love to shop for a cute planner while you're at it (I love this chaos coordinator aka planner for under $20).
3. Never Fall into Empty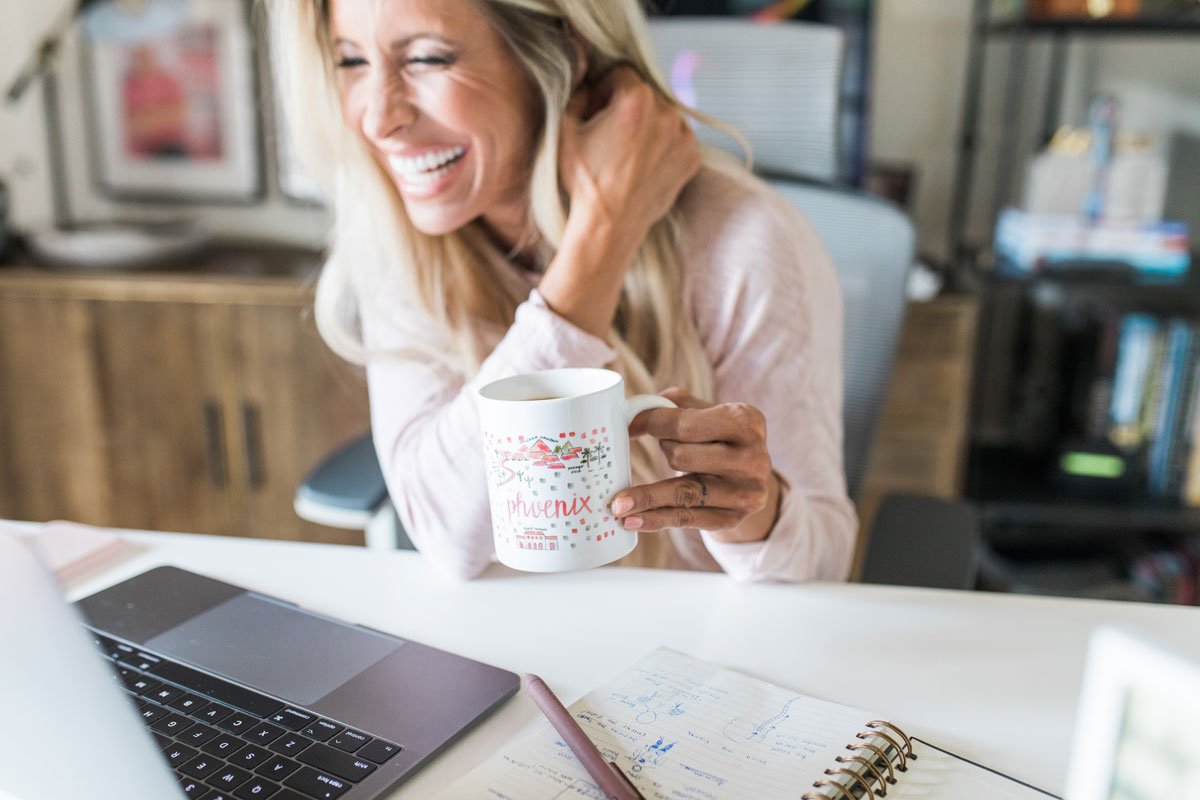 This is my absolute MUST. Never, ever, let yourself fall into empty: empty gas tank, empty cell phone battery, empty spirit. Before I get into the emotion, let's tackle the literal. How many times have you rushed out the door, already late to a meeting or school event, only to find that your phone is on 10% battery? I'm with you. Having a portable charger is an absolute game-changer because you'll never be worried about missing a notification, a call from your kiddos, or an email.
But even deeper, when you're allowing your "things" to be empty, it crosses to your emotions too. The stress of missing something important can leave you feeling empty. The best way to fill your own tank is to 1) remove some of the pieces that can bring you down from the start and 2) take 5 minutes to walk around the block, take a bath, write in a gratitude journal, and just re-set. It's so important to never let yourself fall into empty.
4. Get Your Sweat On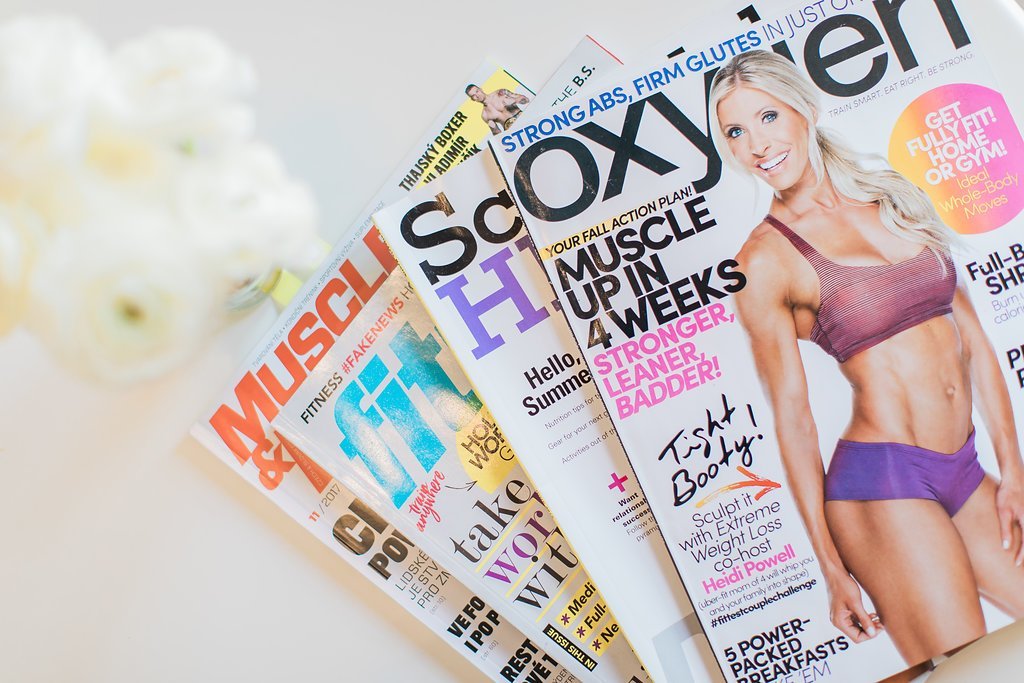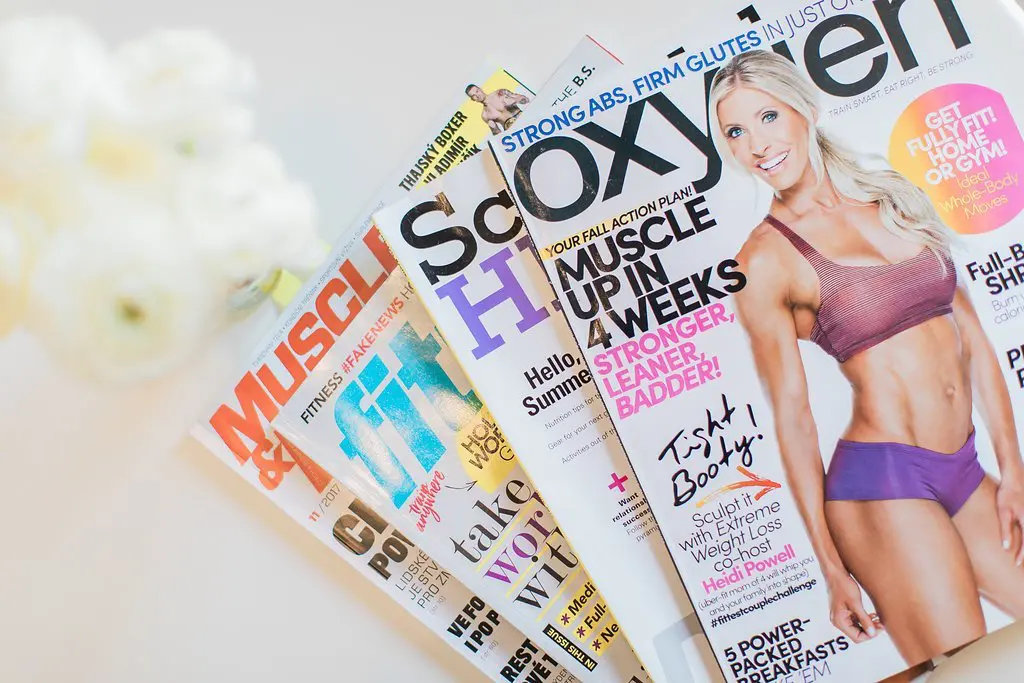 When you're day feels chaotic, the hardest part of working out is sometimes getting yourself to start (whether you're at the gym or at home). But sometimes, there's nothing better than taking out a hard day out on your treadmill?or literal punching bag. In fact, your body actually releases endorphins when you work out, which is part of what leaves you feeling good after a great sweat. If you're short on time, here is a great 4 minute workout to get you moving and keep your sanity.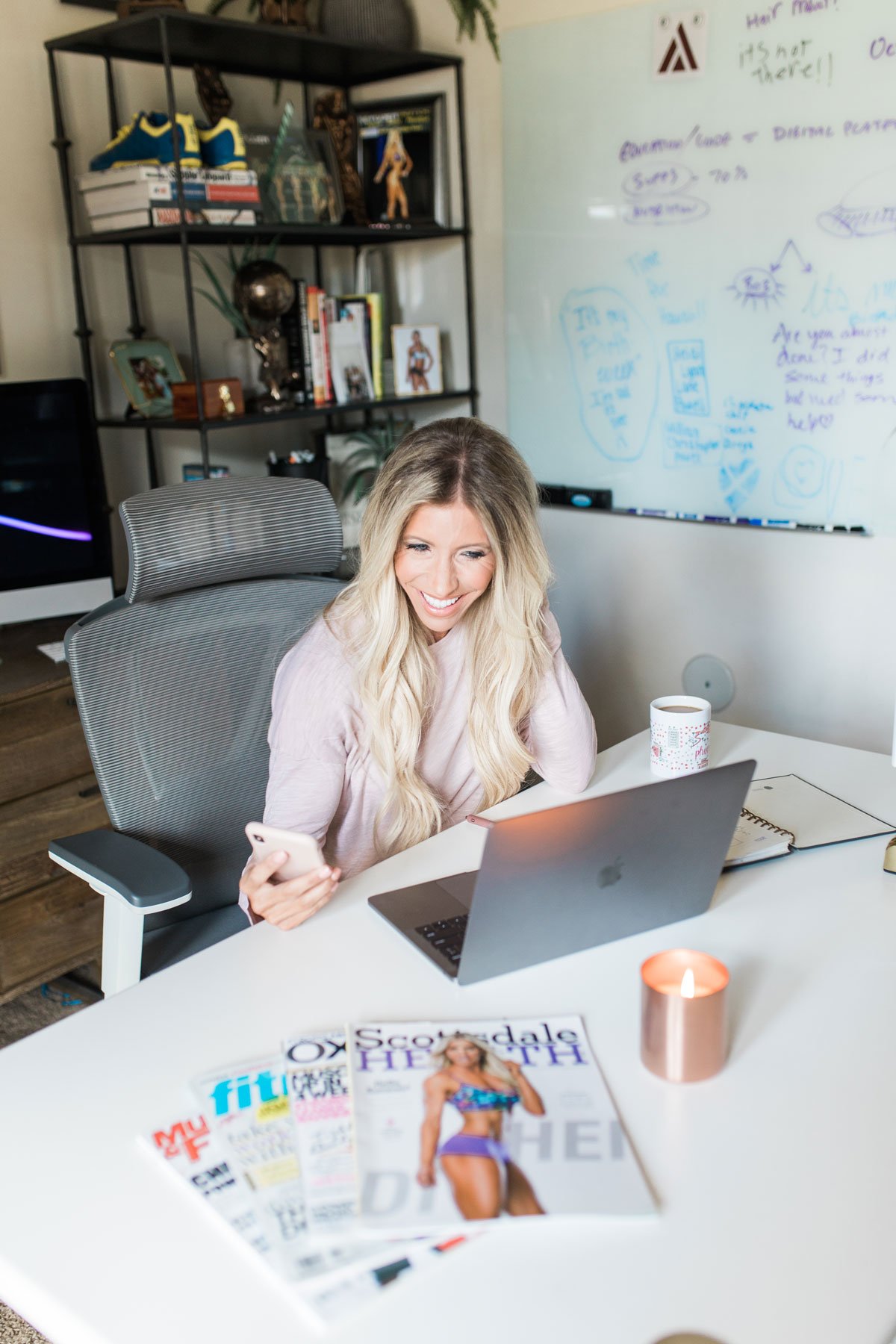 These four tips + tricks have saved my sanity, kept me on track, and allowed me to be just a little happier, more successful, and more present in both my work and at home. I live by these! Where are my working mamas at?! What are your go-to hacks for making life easier? I'd love to know your essentials! Leave them in the comments below!
xo,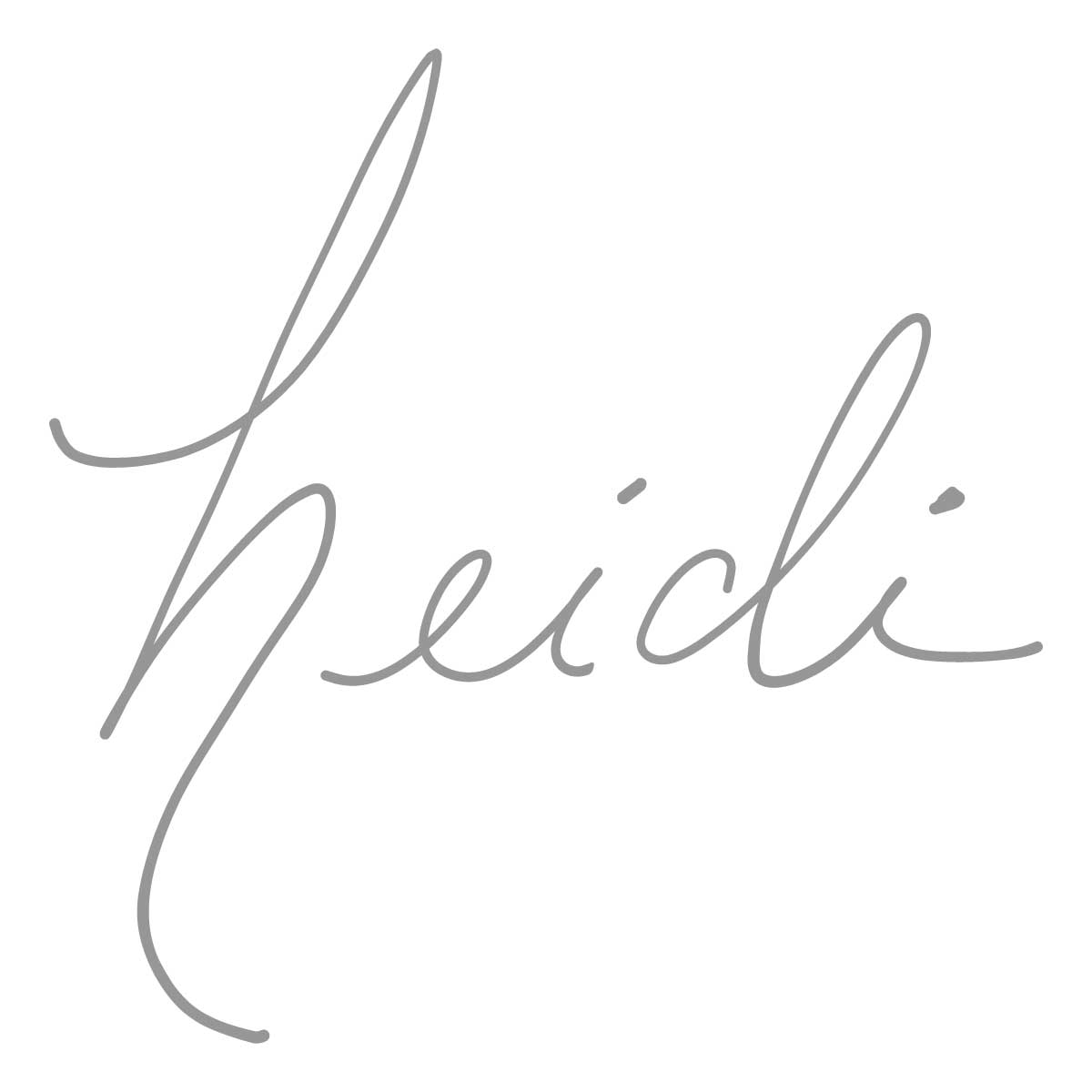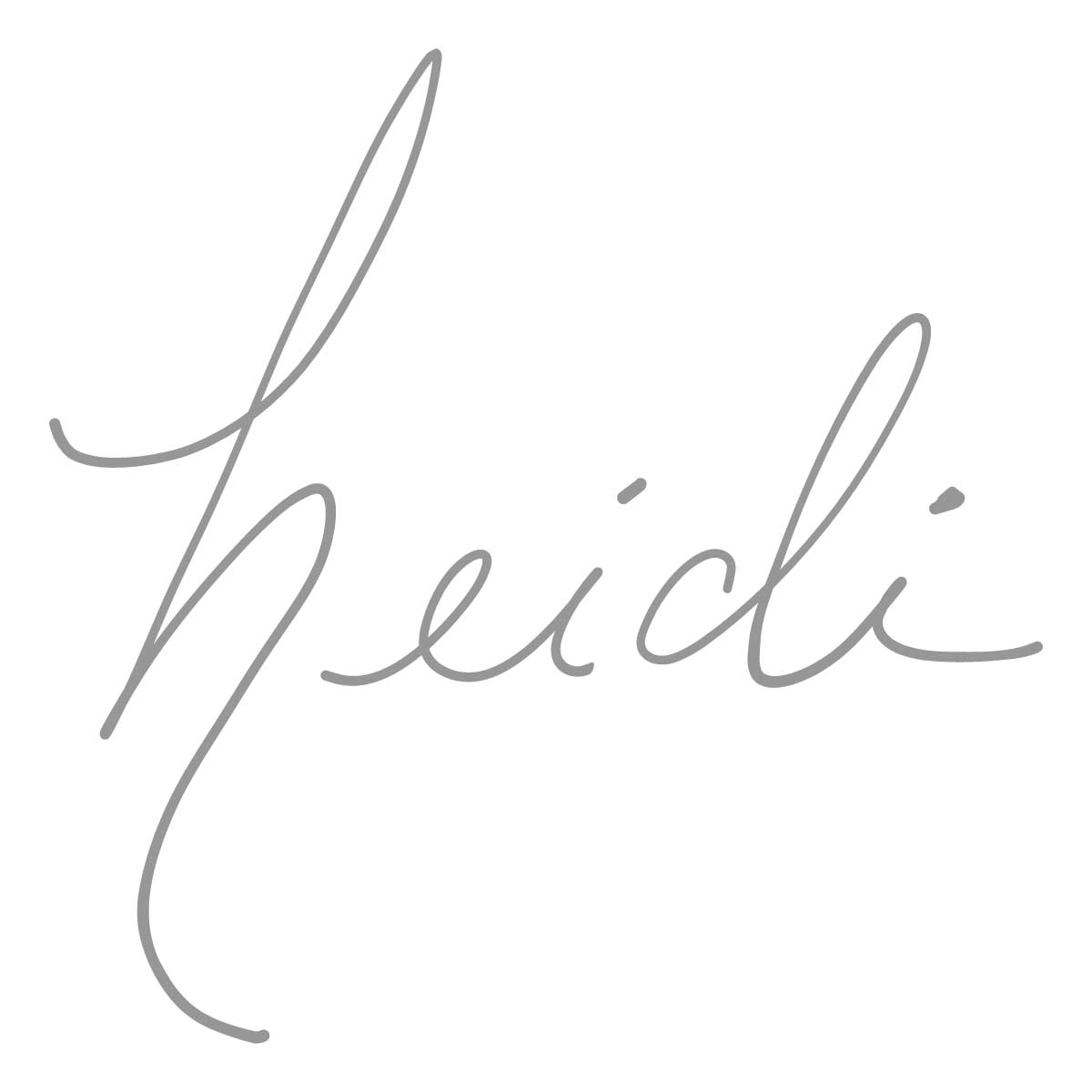 Related reading:
Changing the Way We Think About Stress
Healthy Meal Prepping: Tips to Eating Healthy on a Budget
Power up Your Day with These 6 Energy-Boosting Tips!
The Procrastinator?s Guide to Transforming Your Time Management Skills
Tip of the Day: Write it Out!