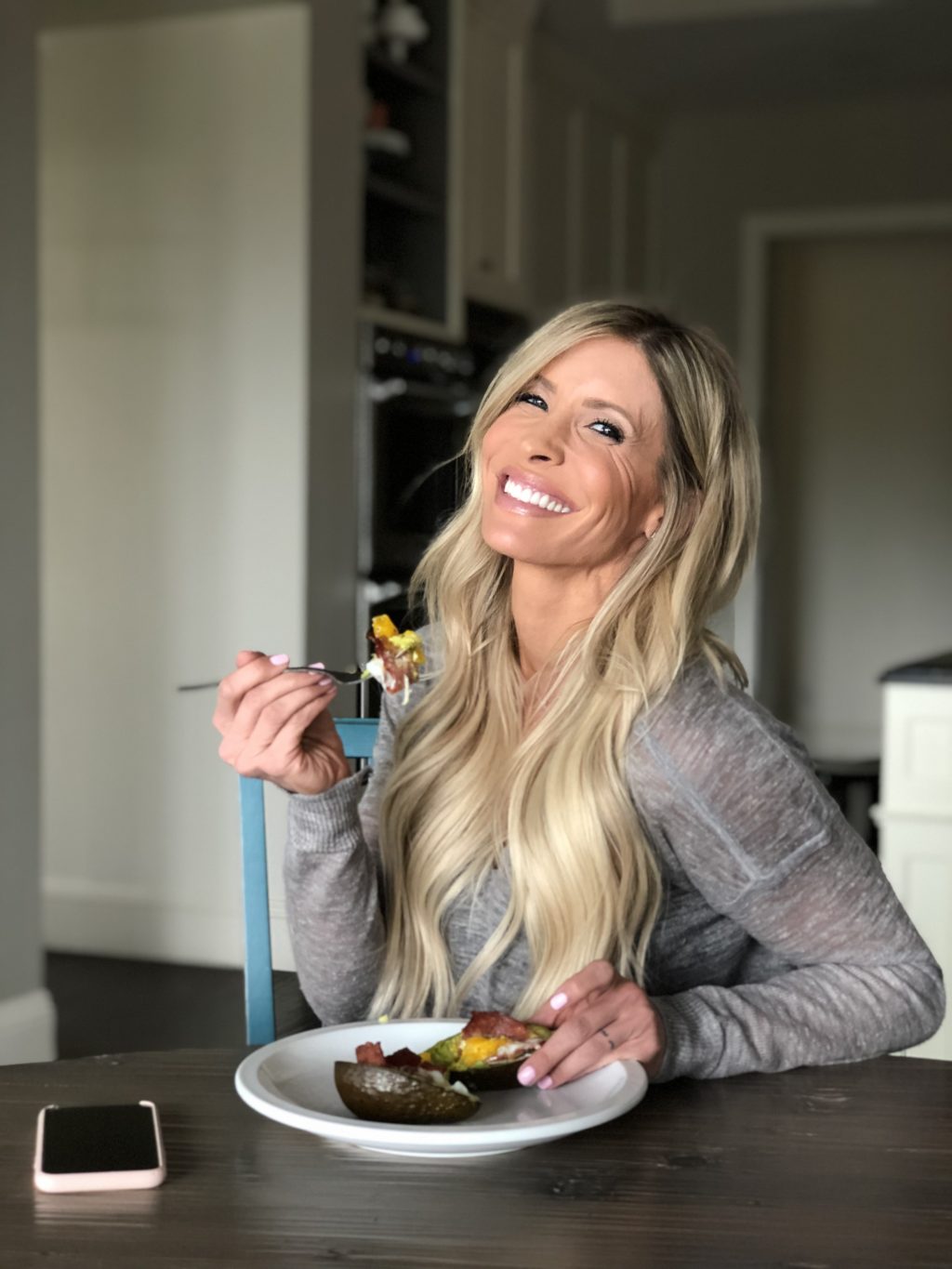 Move over, Chris Powell, there?s a new BAE in my life. 😉 I?m sharing the easiest and BEST recipe that?s perfect for breakfast, snacking, and any other meal your bacon-loving heart desires!
These Avocado Baked Eggs with Bacon (because let?s face it…bacon makes everything better!) are the perfect protein-packed goody your taste buds have been craving! All it takes is three simple ingredients and a little bit of patience while you wait to devour your new favorite snack!
Is your mouth already watering from simply hearing the words Bacon + Avocado + Eggs thrown together? Well…without further adieu…here's the full recipe plus a bonus vid you can take to the kitchen with you right now!
Watch the video to get the full?step-by-step?guide to making your new favorite?recipe!?
Avocado Baked Eggs with Bacon Recipe
Makes 2 servings
Ingredients:
1 avocado
2 slices of turkey bacon
2 large eggs
Salt and pepper as desired
Directions:
Preheat oven to 425 degrees. Line a baking sheet with parchment paper or spray with a nonstick spray. Set aside.
In a large skillet, cook the bacon most of the way. Don?t cook it completely because it will bake in the oven also.
Cut the avocado in half and remove the pit. Spoon out the avocado around the area the pit was to make the crater larger. Set the avocado aside to enjoy on it?s own or as guacamole.
Cut the cooked bacon strips in half and place two halves in each avocado.
Crack one egg into each avocado. It?s ok if the white part runs out of the avocado slightly, just keep the yolk in the crater.
Bake for 12-15 minutes until eggs are cooked. The yolk will jiggle when you shake the pan, but the whites will be set.
Remove from the oven and allow to cool for a couple minutes. Be careful, as the avocado skin will be hot.
Salt and pepper to taste. Enjoy 1 avocado half and share the other one with a friend! Enjoy!
Nutrition information: 217.5 calories, 17.2g fat, 7.4g carbs, 8.5g protein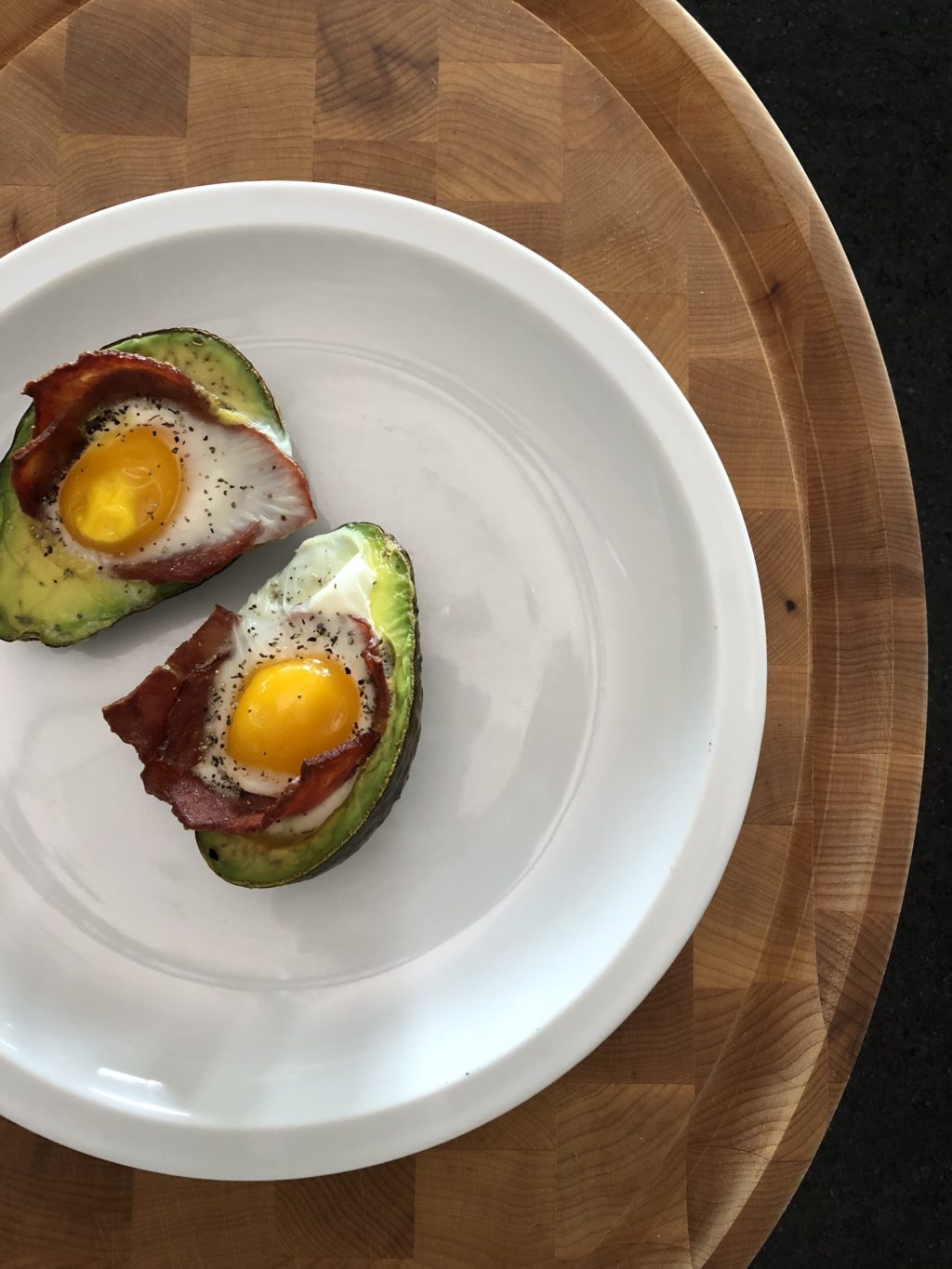 Now before you head to the kitchen to whip up some bacon, avocado, and egg yummyness, I just have to share some health benefits of avocados and eggs. Avocados, while they do contain fat, it?s the healthy, monounsaturated fat that helps lower cholesterol. Plus, they contain over 20 vitamins and minerals per serving, which helps decrease your risk of cancer, lower your blood pressure, and fight off infection and disease. And the fiber in avocados helps you feel fuller longer + you?re getting those fiber benefits too!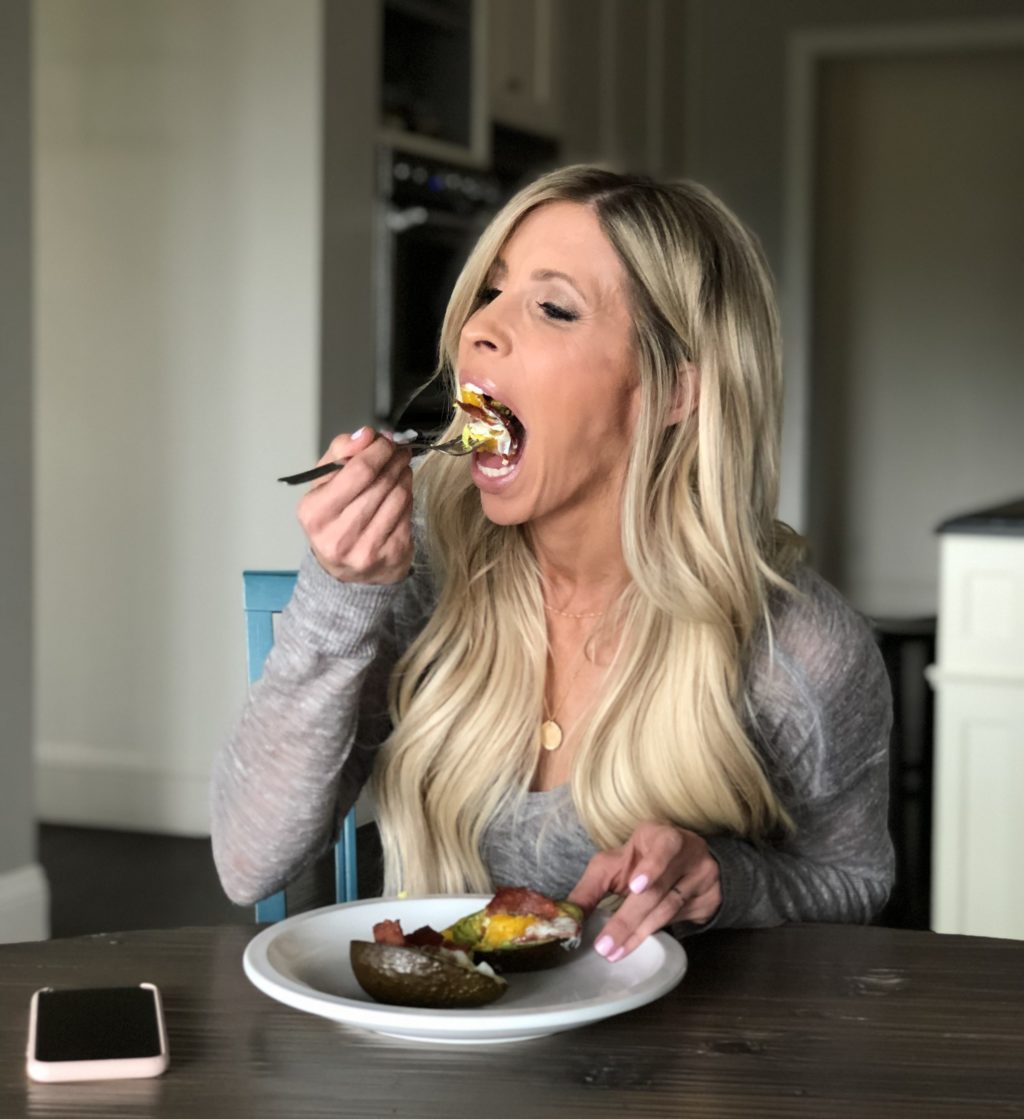 Eggs got a bit of a bad rap a while ago, but they?re actually little protein powerhouses! In fact, they have what?s called the ?Gold Standard? of protein, and the nutrients in eggs can also help fight diseases and help your memory. Yes, please! And if ?build healthy muscle? is your goal, then eggs are your friend! A study showed that eating eggs after a workout can actually help with muscle growth! Just remember…too much of a good thing, like avocados and eggs, can be not so friendly transformation-wise, so moderation is the key here. 😉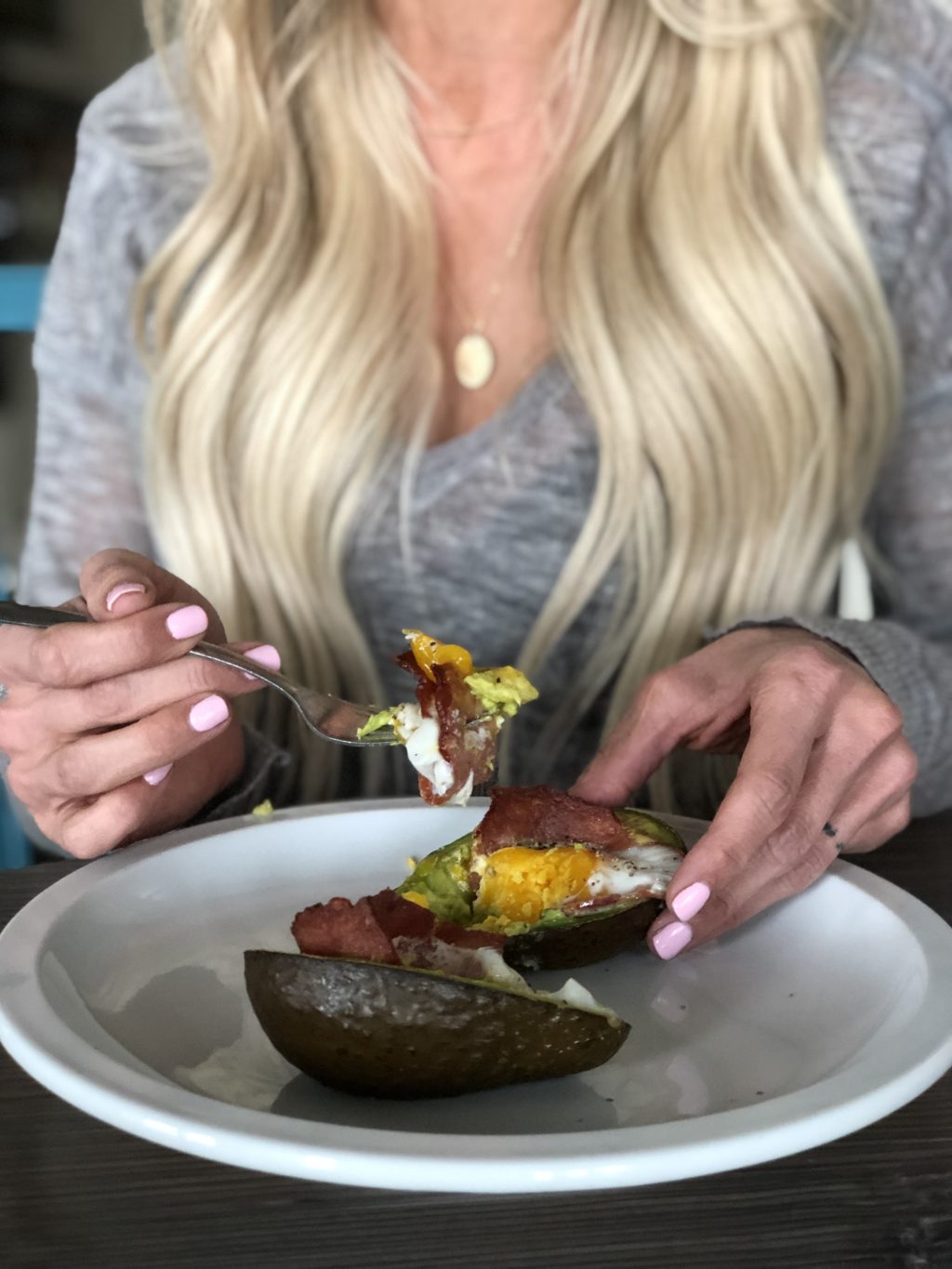 Will this recipe become your new BAE? Give it a try and let me know what you think!
And thank you, houseofyumm.com, for this delicious recipe for all of us bacon, avocado, and egg lovers! ?
xo,
Heidi
Want more bacon, avocado, eggs, goodness? Check these out:
Gluten-Free Maple Bacon Protein Donuts
Avocado Dreaming with this Breakfast Fruit Smoothie Recipe
Eating in Color: Avocado Smoothie
Corn and Black Bean Salsa
Our Top 4 Transformation-Friendly Food Faves