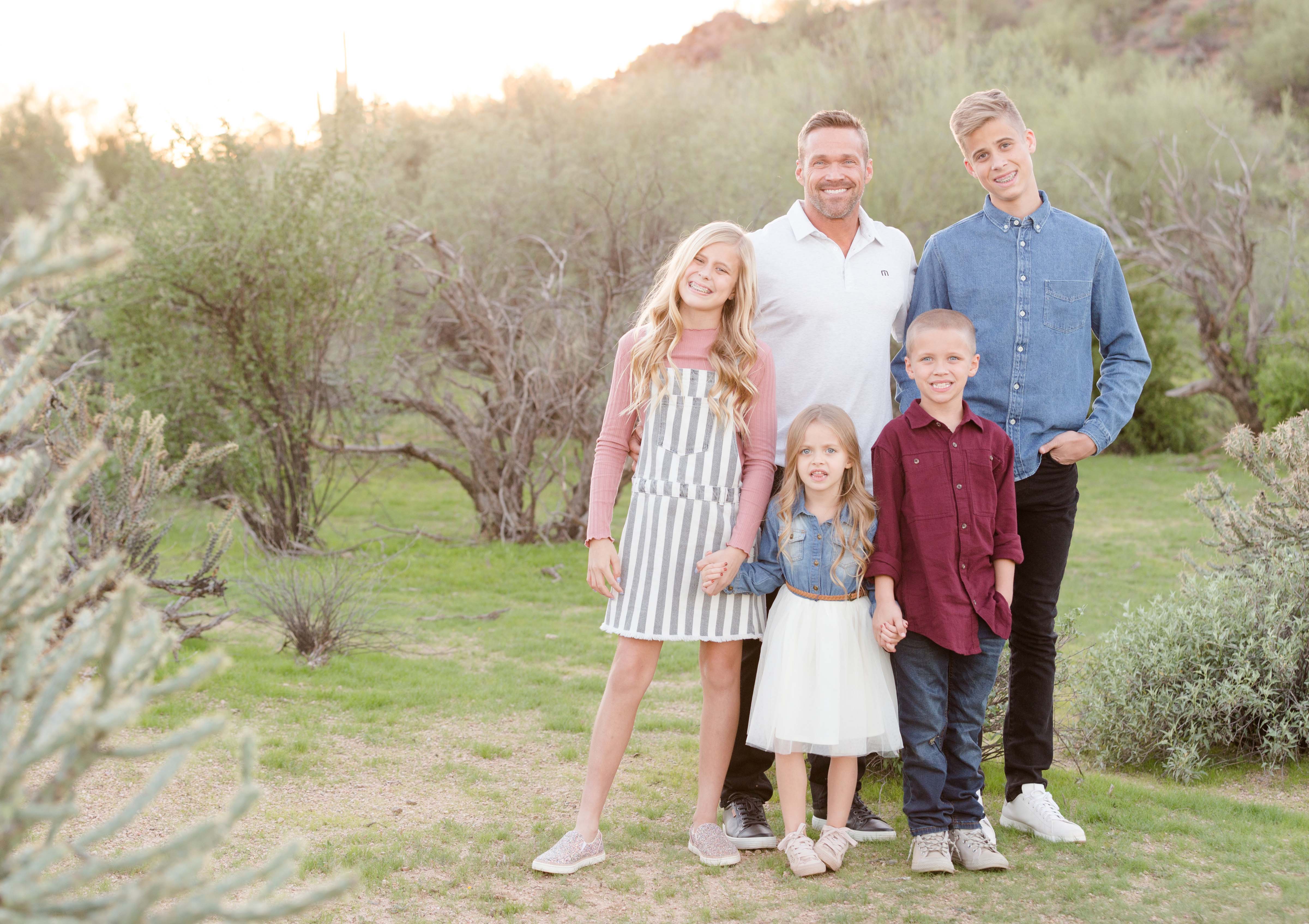 This guy. What can I say about the man who is loved and adored and inspired by so many already?! While Chris and I are very open about our personal struggles, our (at times) roller coaster of a marriage, and the highs and lows of co-parenting and a blended family, at the end of the day, there's one thing about Chris I've never second-guessed: his abilities as a father. Everything this guy does in life he does 250%, and that goes doubly for his role as "dad"!
I know I always say this, but I'm no Pinterest mom or wife. If you're anything like me, last minute gifts are sometimes the name of the game at our house. Regardless, I DO specialize in overdoing holidays?even if they may arrive a day late. ? Father's Day this year is no exception! Here are the top last minute Father's Day gifts for that special guy in your life.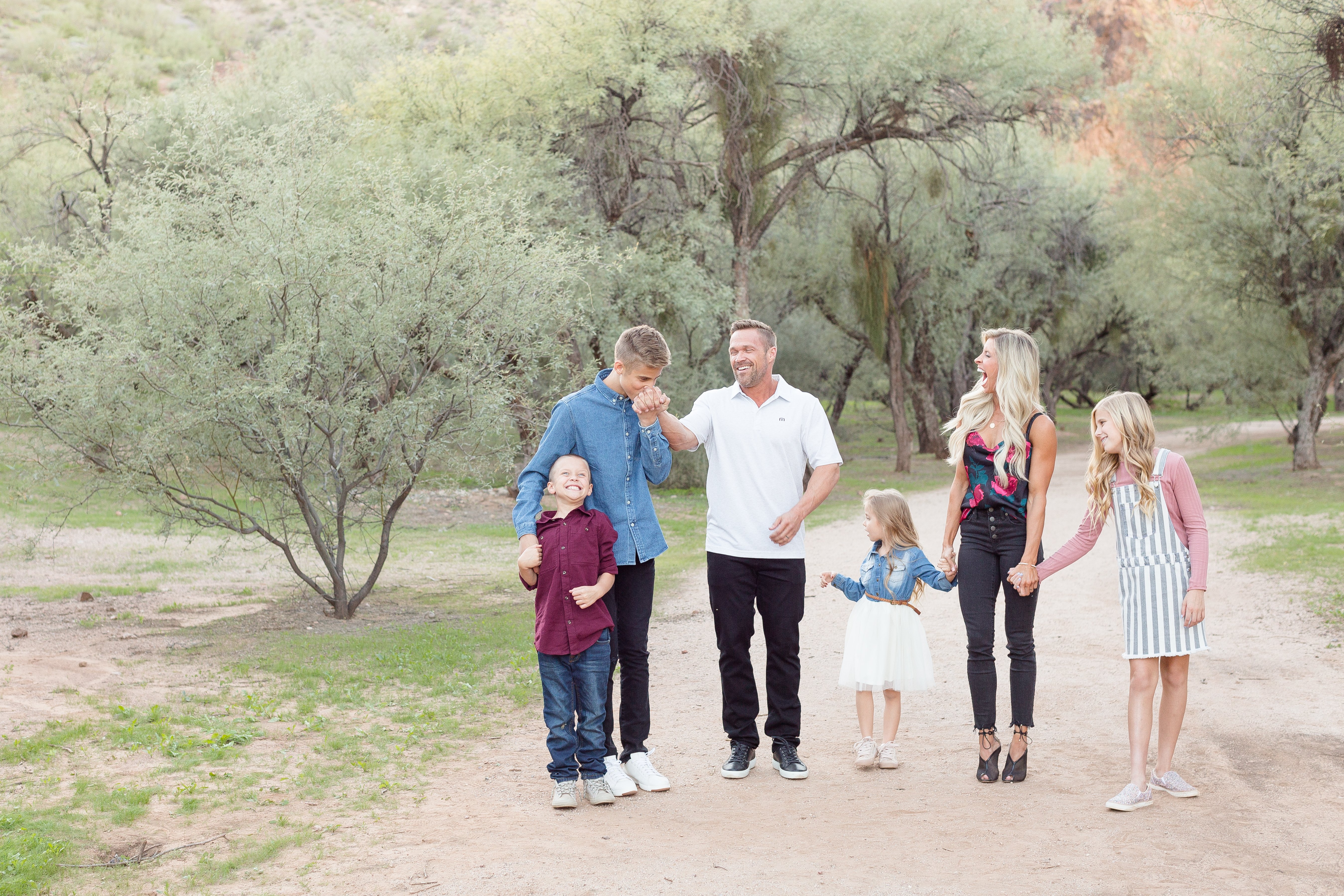 BONUS: I'm giving away over $2,300 in gifts featured below for YOU to give to your man/dad/brother/grandpa! These giveaway items are sure to help the dad in your life have the best Father's Day ever! Giveaway items + entry info listed at the bottom of the blog below the gift guides.?
Now let's start shopping my Ultimate Father's Day Gift Guide.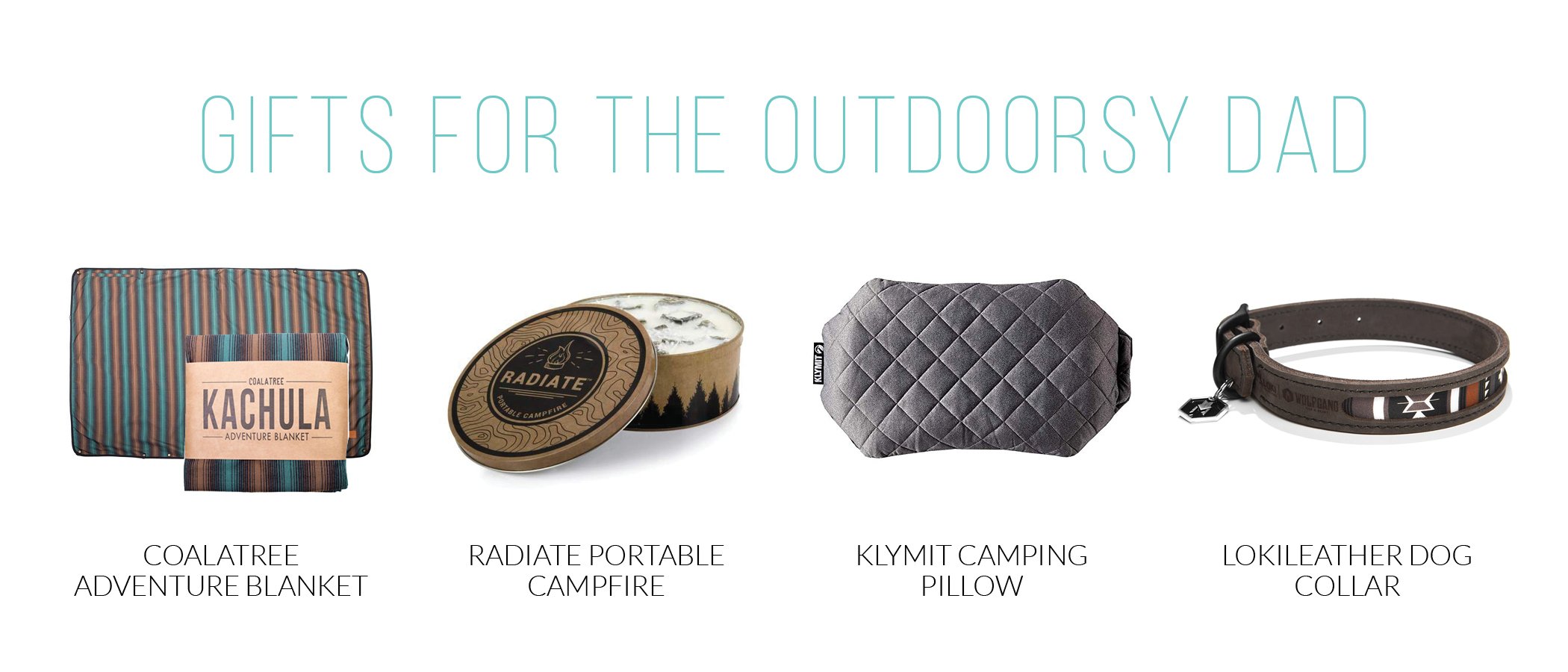 First up: Gifts for the Outdoorsy Dad.?For the guy who appreciates the outdoors, these items are sure to elevate his camping and outdoor activities, so scroll down and get shopping! Plus, three of these items are included in this giveaway!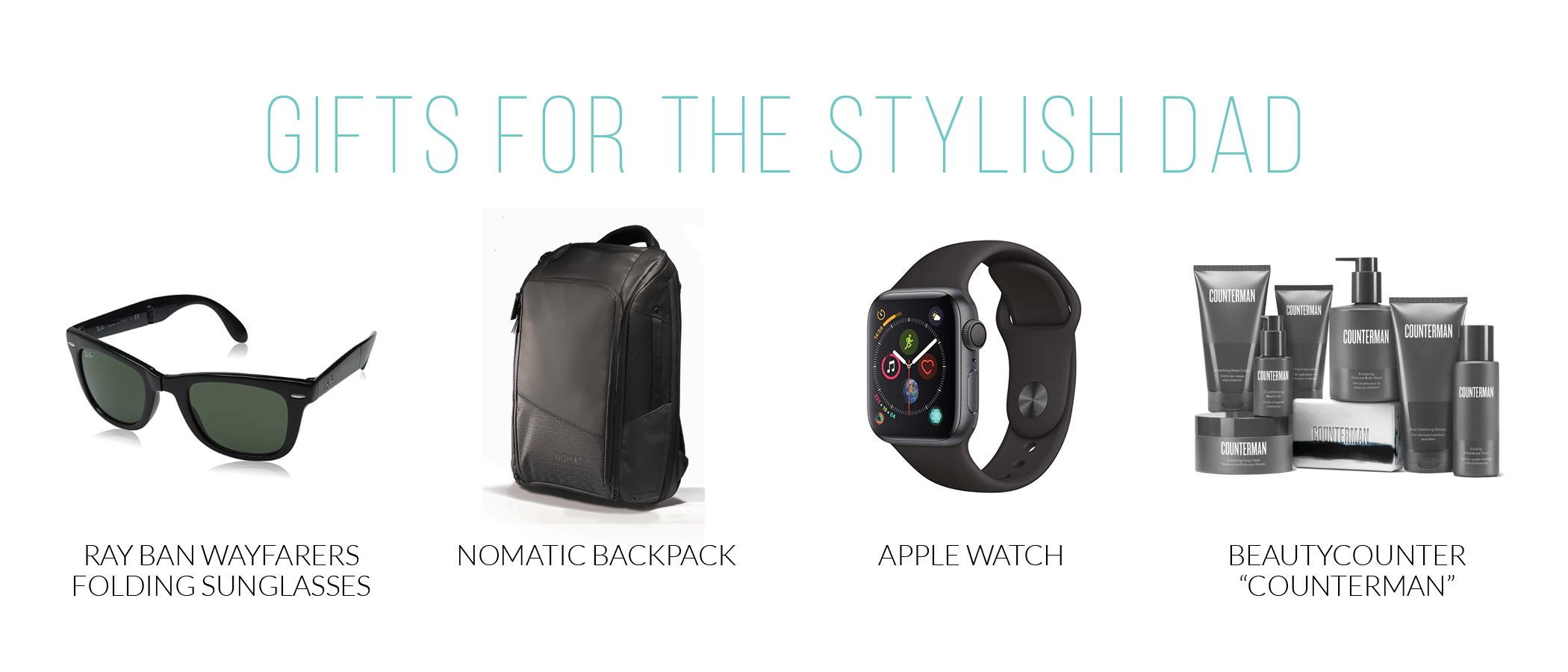 Gifts for the Stylish Dad.?For the guy who appreciates some of the finer things in life, these sleek, sophisticated, and environmentally safe gifts are sure to please. Two of these bad boys (for the stylish boy, of course) are an item in our giveaway!
Ray-Ban Wayfarers Folding Sunglasses: For the OG Cool Dads who are movie stars in their own right, these folding sunglasses give an even more updated feel to the classic Wayfarer style. Just fold them up and pack them away for easy storage?perfect for the dad on the go, and he?ll even look cool by the pool! Bonus, these ship in one day from Amazon Prime, and if you're on a budget, these folding sunglasses are just as cool for under $70.
NOMATIC Backpack: **GIVEAWAY ITEM?worth up to $200** On the outside, these bags look like the sleekest backpack dad has ever seen, but they are the ultimate in travel. Chris loves this bag because it features a removable panel for Chris' love, I mean laptop, plus a shoe and compartment divider. It's organization and packing to the extreme, in the best way.
Apple Watch: Dad can finally stay connected without being connected to his phone! It's probably no surprise that not a day has passed since Chris got his Apple Watch that he hasn?t worn it. He will even occasionally LEAVE his phone behind to run errands with the family! Dream come true for the kiddos AND dad.
Beautycounter "Counterman" Collection: **GIVEAWAY ITEM worth $209** Chris loves these products because Beautycounter is all about clean beauty! Yes, the dad in your life deserves his own beauty regimen, and this stuff delivers! Give him safer products this year with this collection that was made specifically to care for your man's skin and facial hair.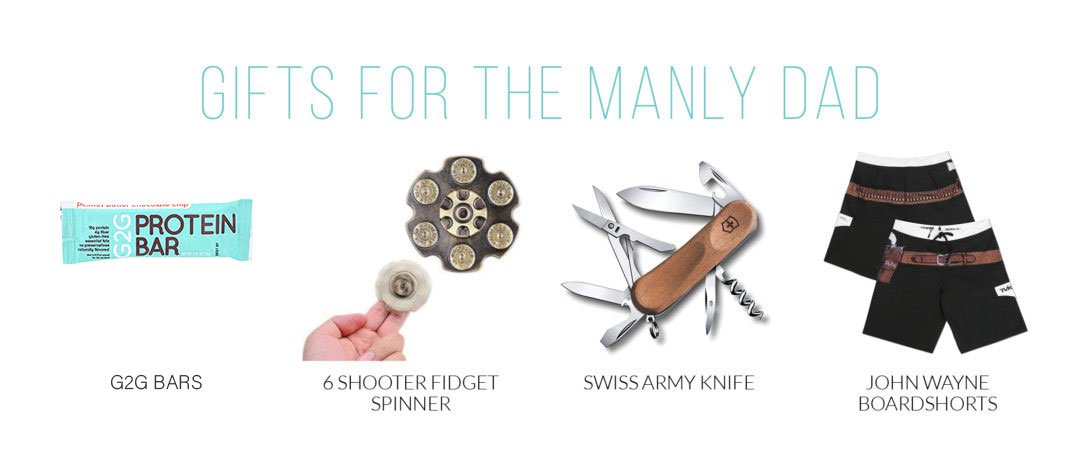 Gifts for the Manly Man.?Does this topic really need an explanation? I mean, c'mon…what dad ISN'T spending his time, energy, and LIFE attempting to stake a claim on his manliness in any way possible?? Or maybe it's just Chris? Ha!! But really…Chris has ALL FOUR of these gifts below and legit loves them!?And if you watch our Instagram stories or have followed us for long enough, you've seen at least TWO of these items.?One of them is included in the giveaway!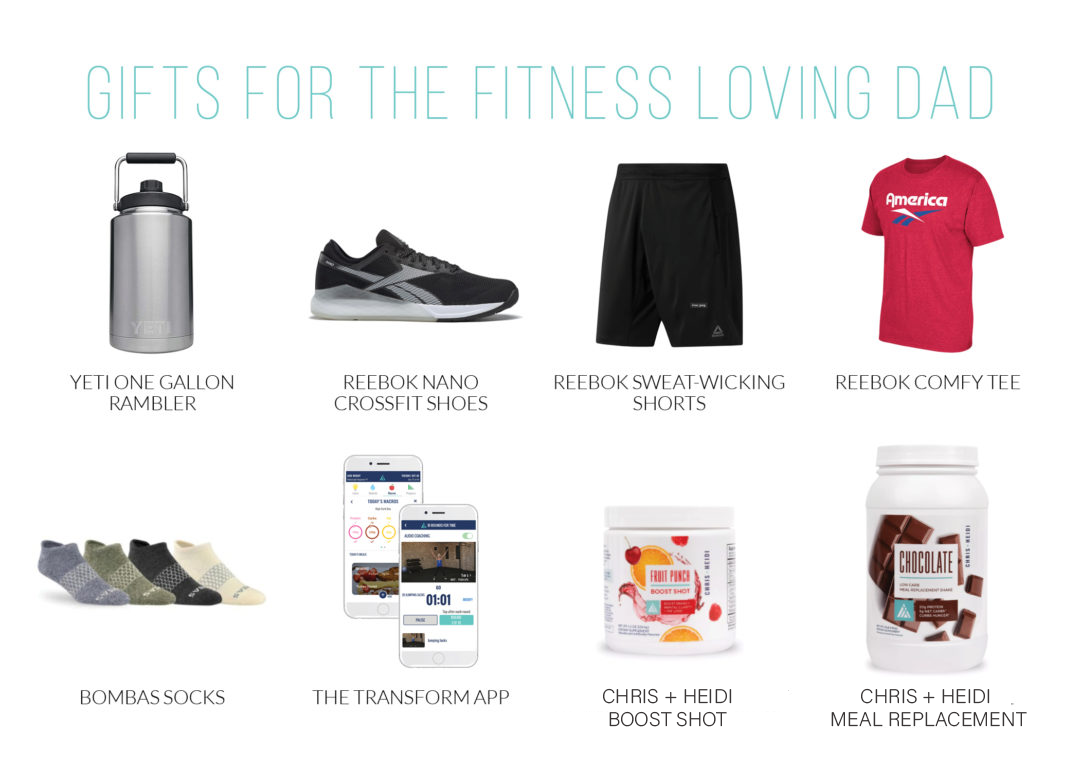 Gifts for the Fitness Loving Dad.?Our most stacked category for the giveaway is this one right here. Well, of course…because we eat, sleep, and breathe fitness!? These are all things Chris owns, loves, and SWEARS keep him moving. Give dad the gift of fitness this year and shop below.
Yeti One Gallon Rambler:??

Help dad stay hydrated this summer by equipping him with one of Chris' staples. Legit, he never leaves home without this water-filled kettlebell?I mean, water jug. It keeps drinks cool throughout the entire day, and it is seriously so heavy with water added that he?ll get an added workout in just by carrying it!

BONUS: Add a silicone straw to drink the water faster for those dads who struggle with drinking a lot of water! Order on Amazon Prime for super quick shipping!
Reebok items: **GIVEAWAY ITEMS?worth $195** Chris loves these Reebok Nano CrossFit shoes, sweat-wicking shorts, and comfy tee so much that I'm giving them to him for Father's Day. What fitness loving dad wouldn't appreciate these?!
Bombas Socks😕

Because dad?s socks always seem to have holes, and Bombas donates a pair to the homeless for every pair that?s purchased, these are the perfect functional and feel good gift! Doesn?t get much better than that. So many styles, colors, and patterns to choose from?go check ?em out.

The TRANSFORM App:?**GIVEAWAY ITEM worth $120**?Give the gift of fitness and a totally customized transformation this year with The TRANSFORM App! Dad'll get a plan specially made for him complete with nutrition planning, recipes, and a workout program that adjusts as dad progress towards his goals. Chris and I will be guiding him through every step of the way!
Chris + Heidi Boost Shot: **GIVEAWAY ITEM worth $335** For the dad who needs a boost of energy and focus while staying on his fitness journey, these are the perfect gift.? Boost Shot is a healthy alternative to sugary drinks that tastes delicious, aids fat loss, and gives dad a boost of energy and focus. Giveaway is for a 1 year supply.
Chris + Heidi Low Carb Meal Replacement Shake Powder: **GIVEAWAY ITEM worth $500**?If dad loves fitness as much as we do, these shakes are perfect, especially for the busy dad on the go. Our meal replacement shakes are designed to give dad the full nutrition of a healthy meal?vitamins, fiber, protein, and fats?all in a low calorie shake, providing the nutrition his body needs for weight loss while limiting his daily calories. Giveaway is for a 1 year supply.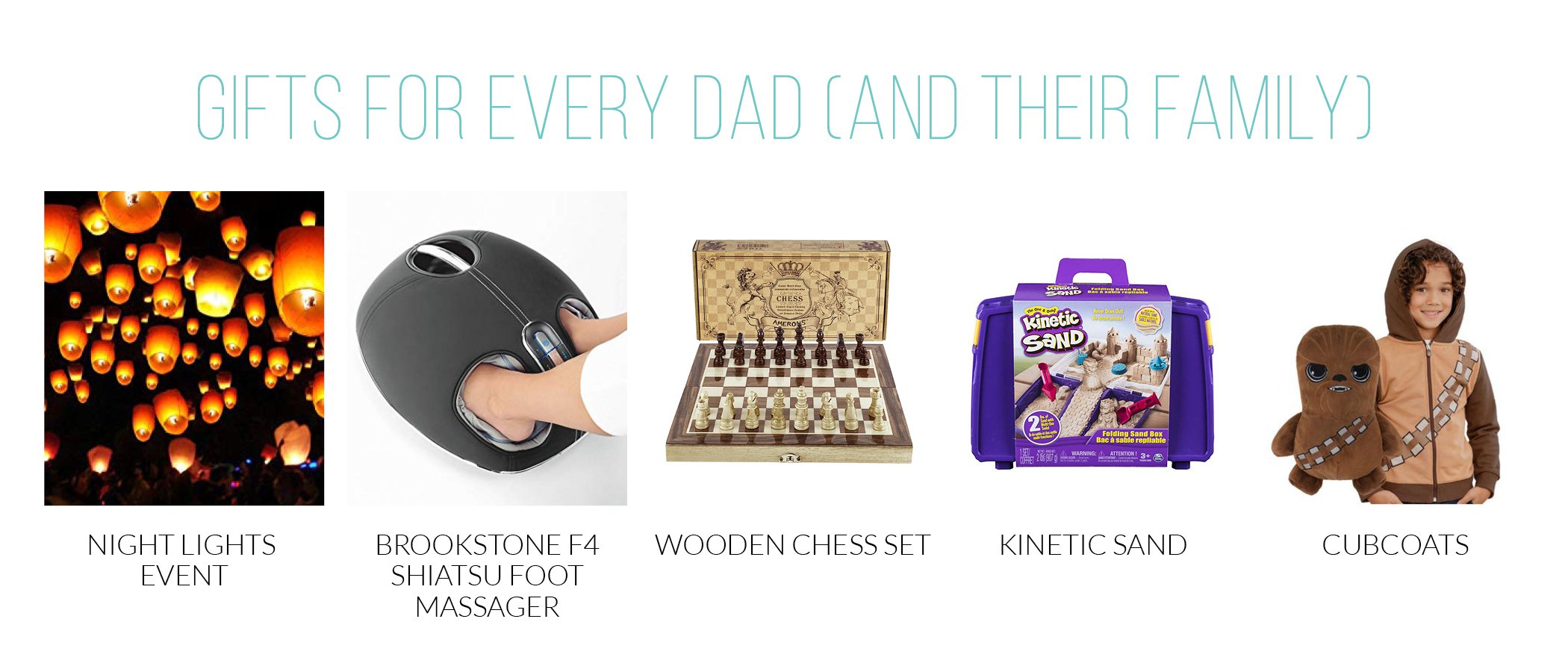 Gifts for Every Dad (And Their Family). I?ll be honest here: I love giving gifts (as I mentioned above) and truly don't expect anything in return. But it IS a total bonus when the gift pays itself forward and gives back to the others in your life you love so much! ?These gifts are not only thoughtful, but your family will bond over and reap the benefits of these gifts long after Father?s Day is over!
Night Lights Event: **GIVEAWAY ITEM worth $330** If you haven't heard of Night Lights, this is a family experience that dad and the kiddos will be talking about for years to come. Night Lights is a sky lantern festival. This giveaway includes 4 tickets, a campfire, and $40 in credit to any of the upcoming events.
Brookstone F4 Shiatsu Foot Massager: I know I had this last year, but dad's feet are probably still tired, and Father?s Day isn?t complete without a foot rub, and he?ll make sure to tell you so! Save your hand muscles by splurging on this Electric Foot Massager. This Father?s Day gift a couple of years back was the BEST investment we?ve ever made in Chris! And our hands. Wink, wink! It?s a good thing Chris has one of these cuz #IDontDoFeet. With selectable heat, rollers, and air compression, this sure to please Dad, just like it pleases Chris!
Wooden Chess Set:?The kids? and Chris? latest obsession?gaming. And for once, I don?t mean online! Have your kiddos buy dad a chessboard this year to build bonds and learn strategy.?A few other favorite games for some quality time with dad are Elefun and Mousetrap (brings back so many good childhood memories, right?!).
Kinetic Sand: Sandboxes aren't just for kids anymore. Nope. They're also for highly successful CEOs and business owners, often found right on top of their desks and used as a stress and anxiety relief tool. Chris and I both have an adult sandbox in our office, but when the kiddos visit, you better believe it's just as much for them as it is for us! A must for dad.
Cubcoats: **GIVEAWAY ITEM worth $50** Ok, it's true. These are for kids, but Chris is a big Star Wars fans, and any time we can travel with the kiddos with fewer bags, the better. These 2-in-1 stuffed animals transform into a soft hoodie. What dad doesn't want to turn his kid into Chewbacca? 1 winner will get to pick one of the three Star Wars options on their site!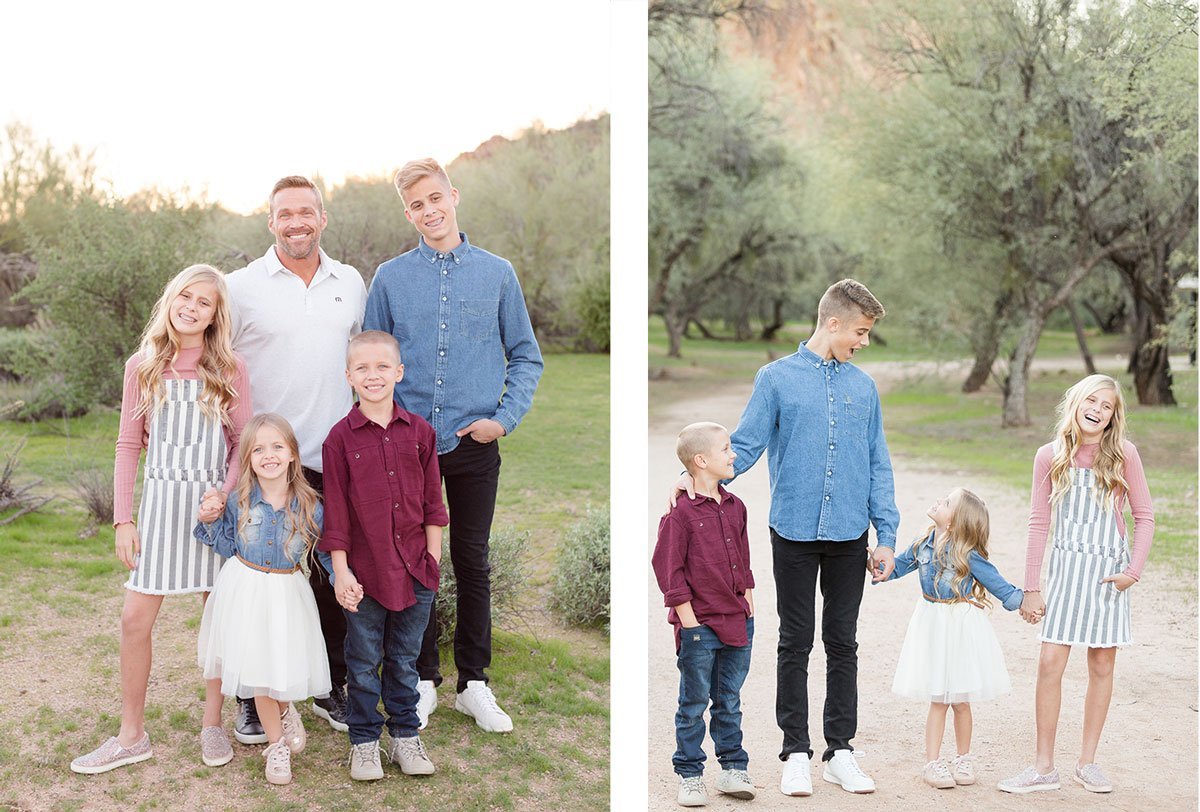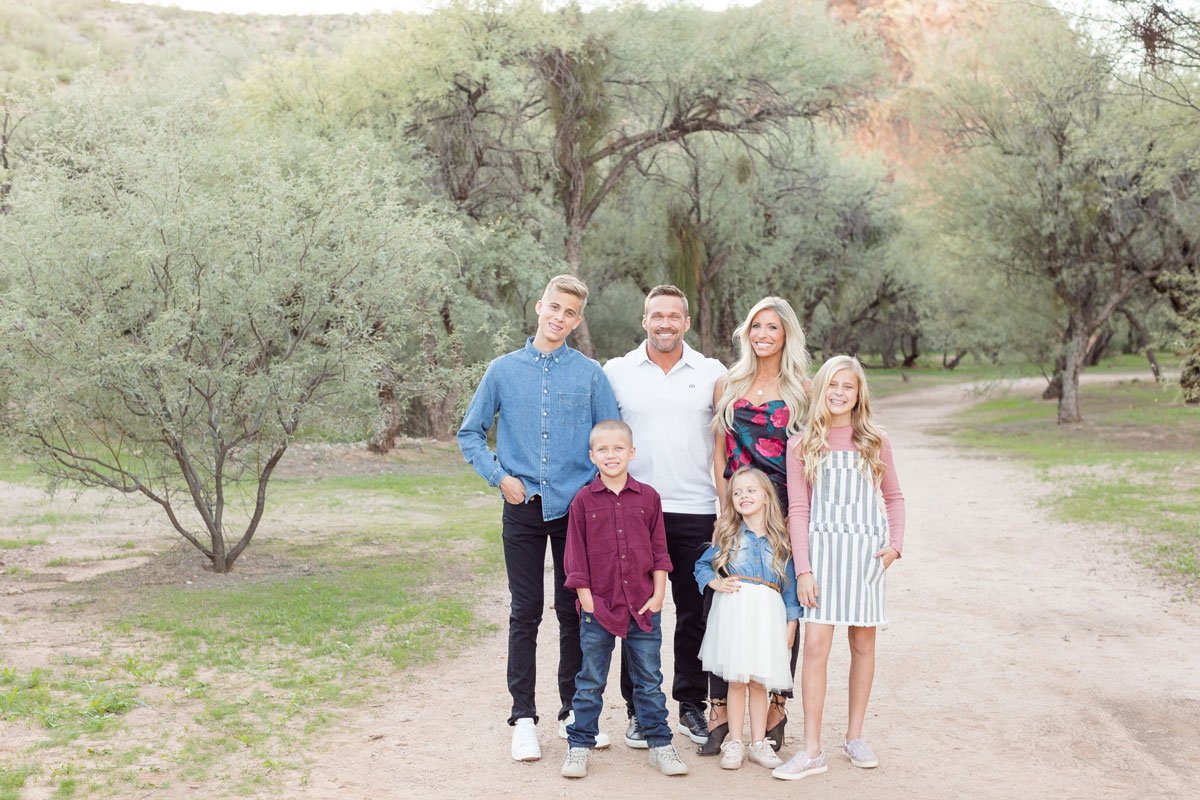 And finally, the giveaway. To recap, we are giving away over $2,300 in Father's Day gifts (one gift to each winner, for TWELVE total winners) including: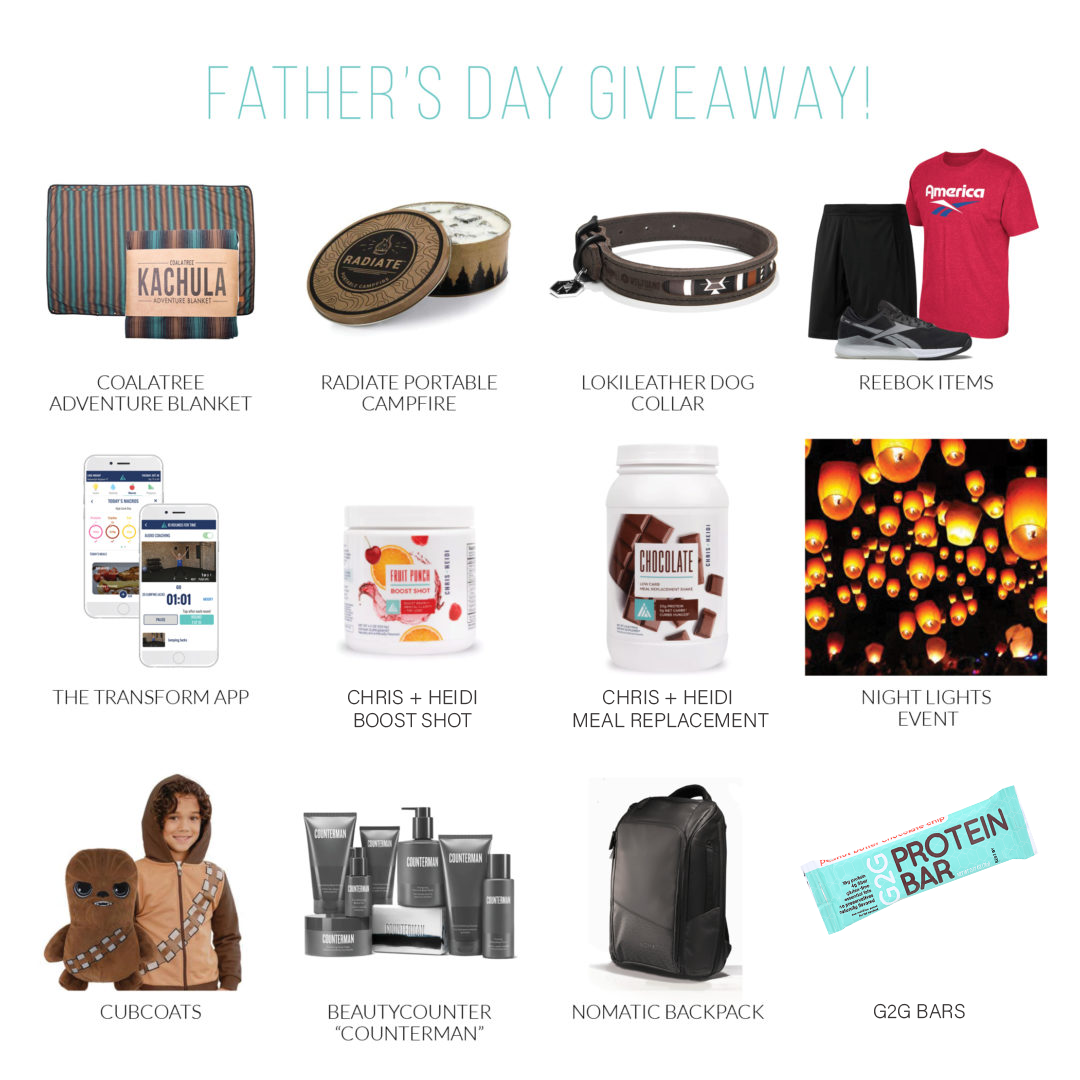 There will be 12 winners total and each winner will win ones of the items. To Enter to Win simply:
Follow me and like the most recent Instagram post on my account @realheidipowell
(On that same post)… Tag a deserving dad and comment with your favorite item!
Want extra entries?
Follow all the accounts listed below (10 entries) and comment ?

???

? on my latest Instagram post.
Share Heidi?s latest post in your stories. (10 more entries) ***
(To share the post to your stories, tap the paper airplane icon, and click "Add Post to Your Story.")
*** Make sure you tag @realheidipowell in your stories and use the hashtag #realheidipowell so we can find your post. If your account is private, screenshot your story and DM @realheidipowell so my team can see that you shared it.
Instagram accounts to follow:
Winners will be chosen Monday, June 17th and announced the next day.
Good luck…and happy last minute shopping!
xo,
Heidi
Related reading:
Happy Father?s Day Chris + Derek!
A Modern Day Father?s Day + Reebok Nano 4.0 Giveaway (Giveaway is closed)
Father?s Day Tribute to Our Dads + Ways to Make Them King for the Day!
Ultimate Father?s Day Gift Guide for Any Dad + $800 Value Giveaway!! (Giveaway is closed)