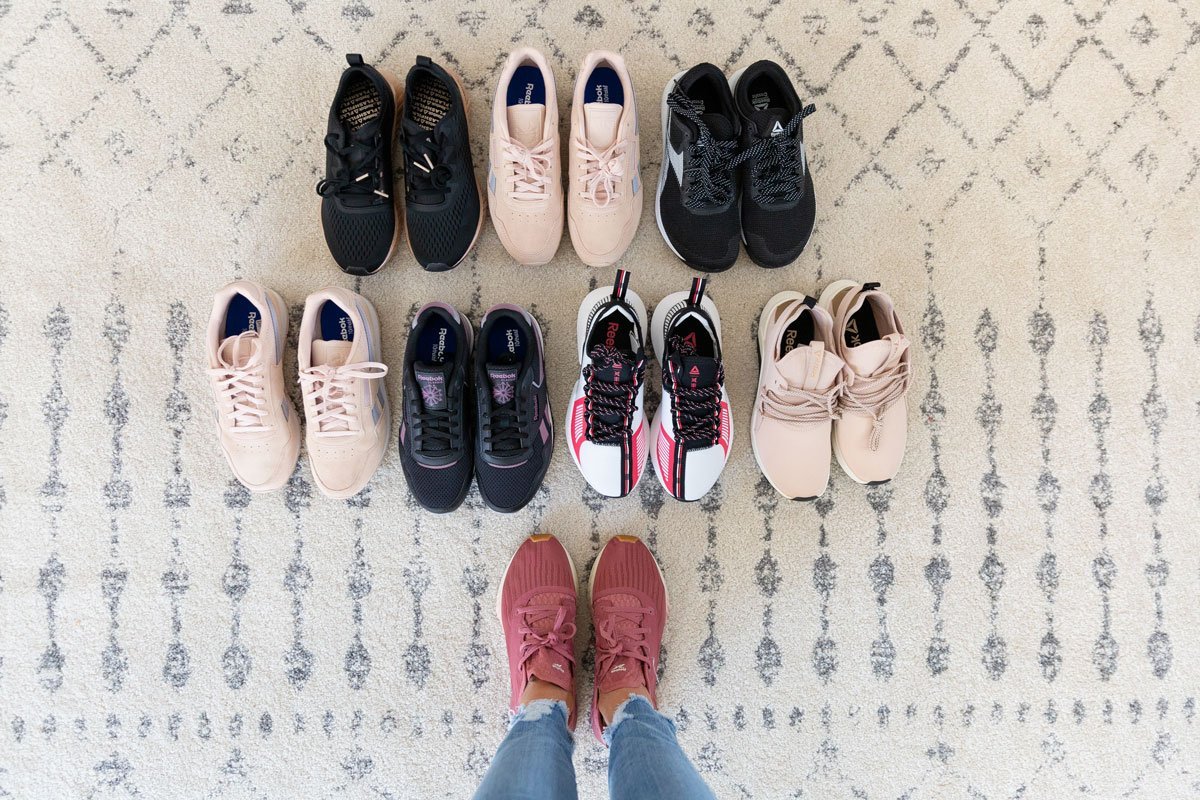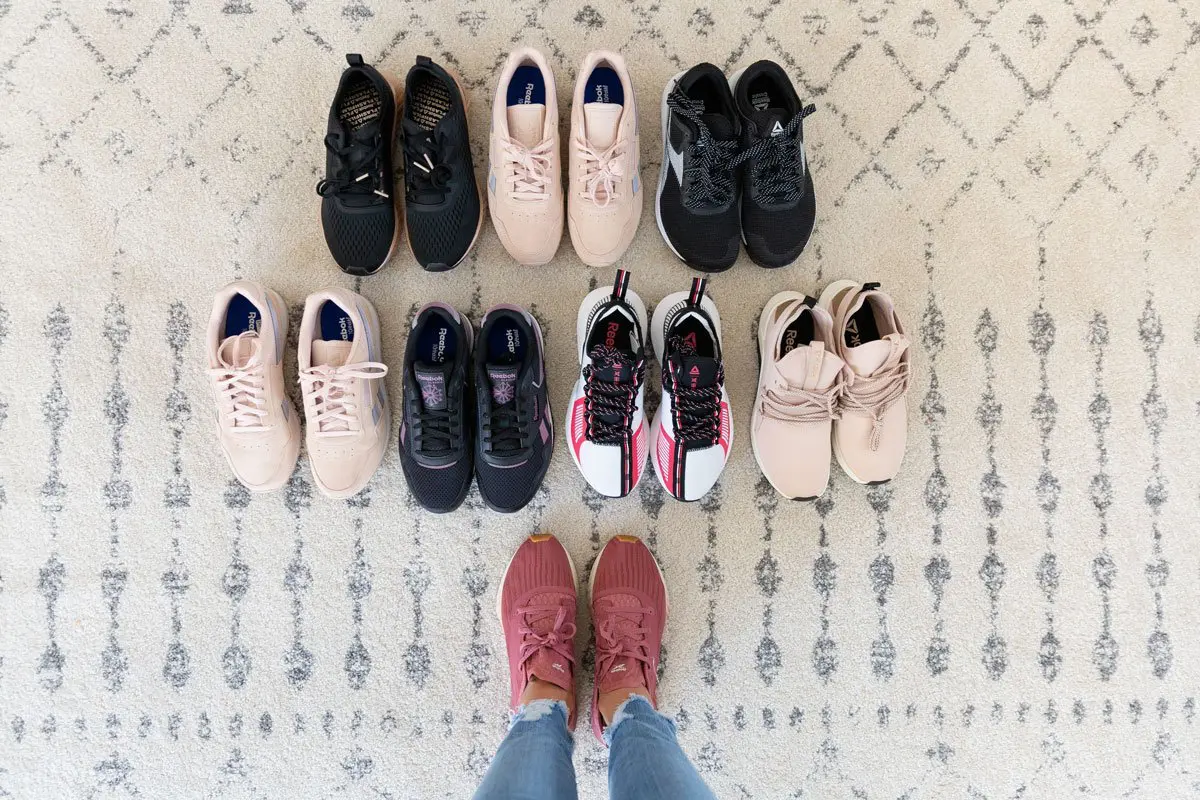 New Year. New Sneakers. That's the saying, right? ? I love the start of a fresh new year because it brings a certain excitement in the air! Everyone is setting their intentions and goals for the upcoming 12 months, and it's the time of year to really commit to being your best self and living your best life. It's also the time of year where weight loss goals and healthy living commitments are at an all time high. I know that with a little motivation, some confidence, and some fresh new kicks, you will crush those goals you set for yourself!
Click here to learn more about staying motivated through January and beyond ?
5 Best Sneakers to Kick Off 2020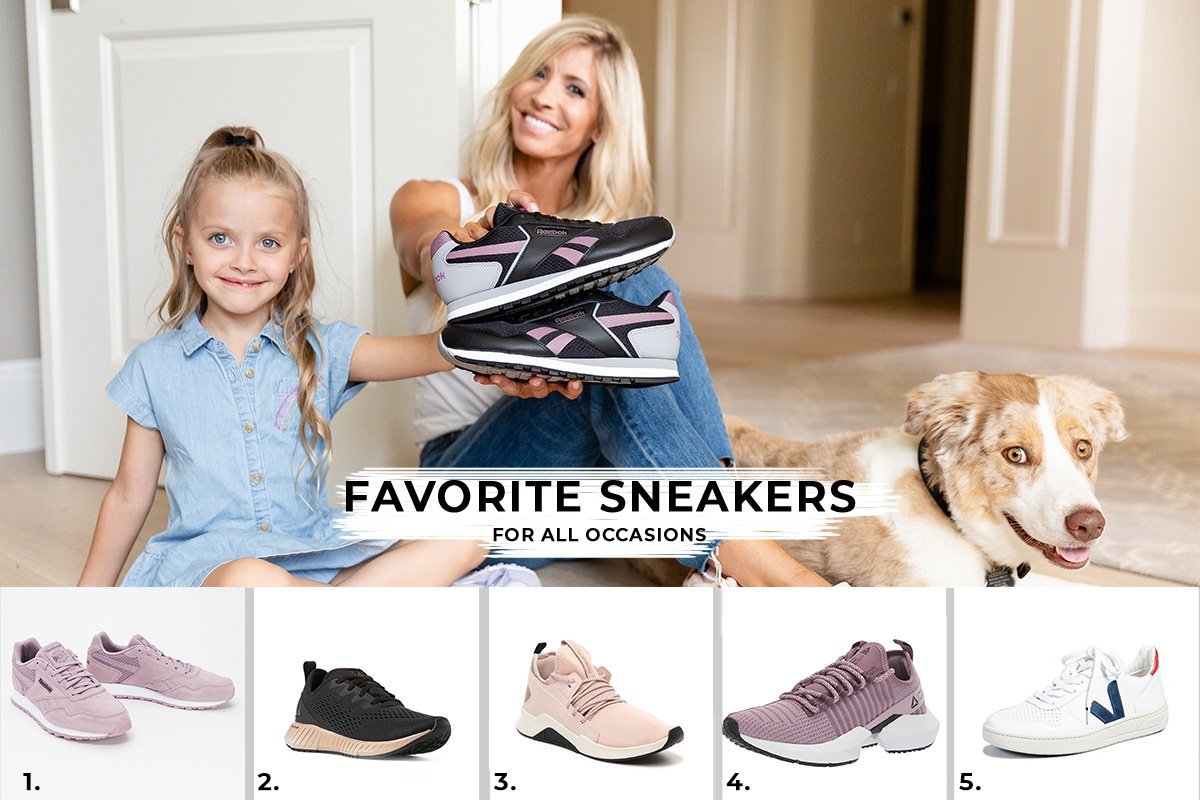 To help you put your best foot forward, I'm sharing my favorite sneakers to kick off the new year from everyday wear to all different kinds of training. Bonus: If you're looking for additional styles, check out my favorite sneakers from past seasons.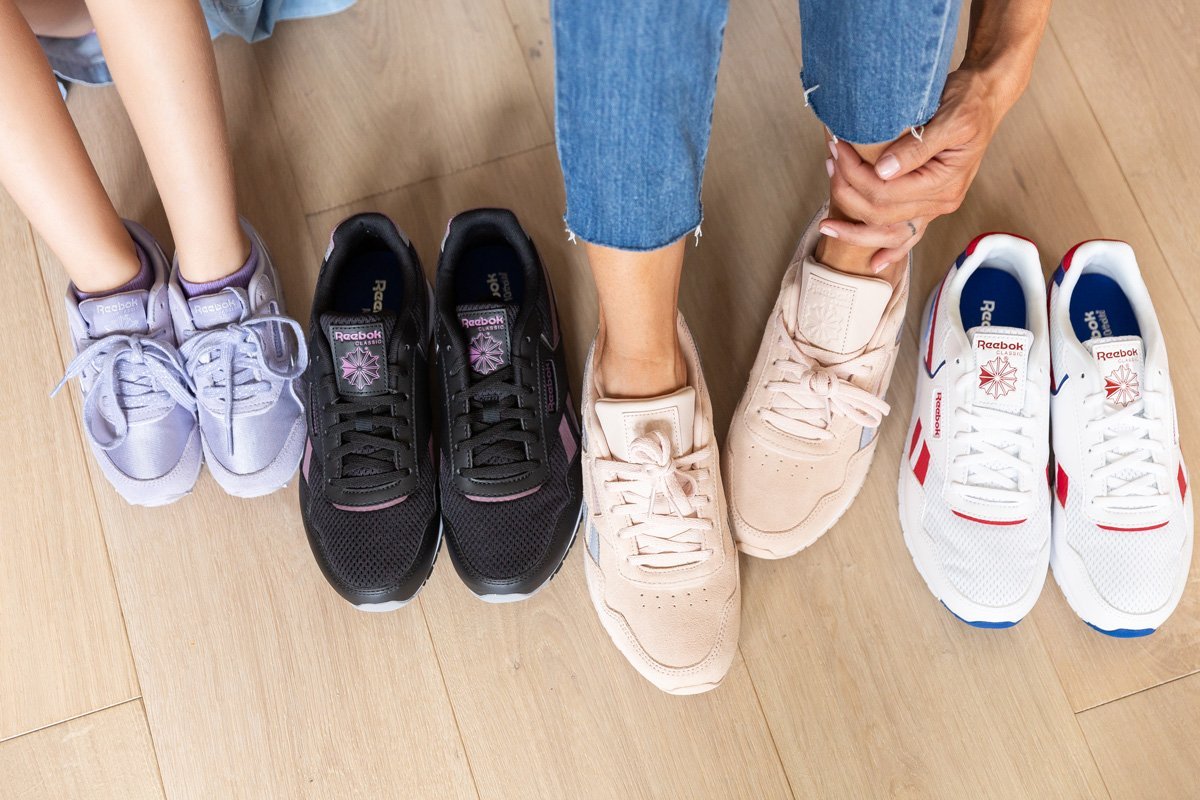 Outfit Details:
Reebok Harman Classics (in blush here under $40, nylon style here under $45, even more colors here), Ruby's Purple Reebok Classics?(additional colors here on sale under $30)
I LOVE when my activewear becomes my everyday athleisure wear. Reebok Classics are some of my favorite pairs of retro sneakers. The best part is there is a style for literally everyone. You can choose from classic retro, high top, running, and more. With colors and different designs, you're sure to find at least one pair to fit your everyday essentials. Plus, they don't make shoes comfier for running those errands and keeping up with your to-do list than Reebok Classics. Trust me?as a busy mama, I know!
Honorable mention: Vans High Tops (click here to shop and last seen here)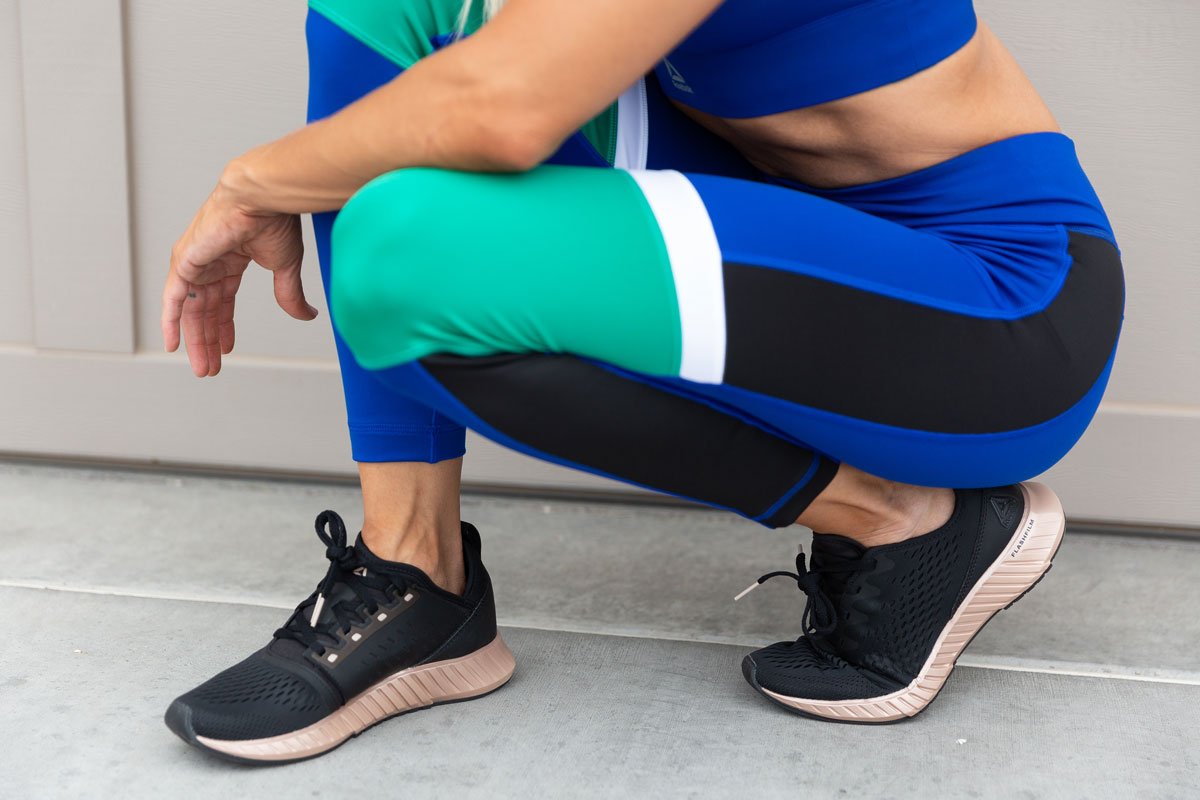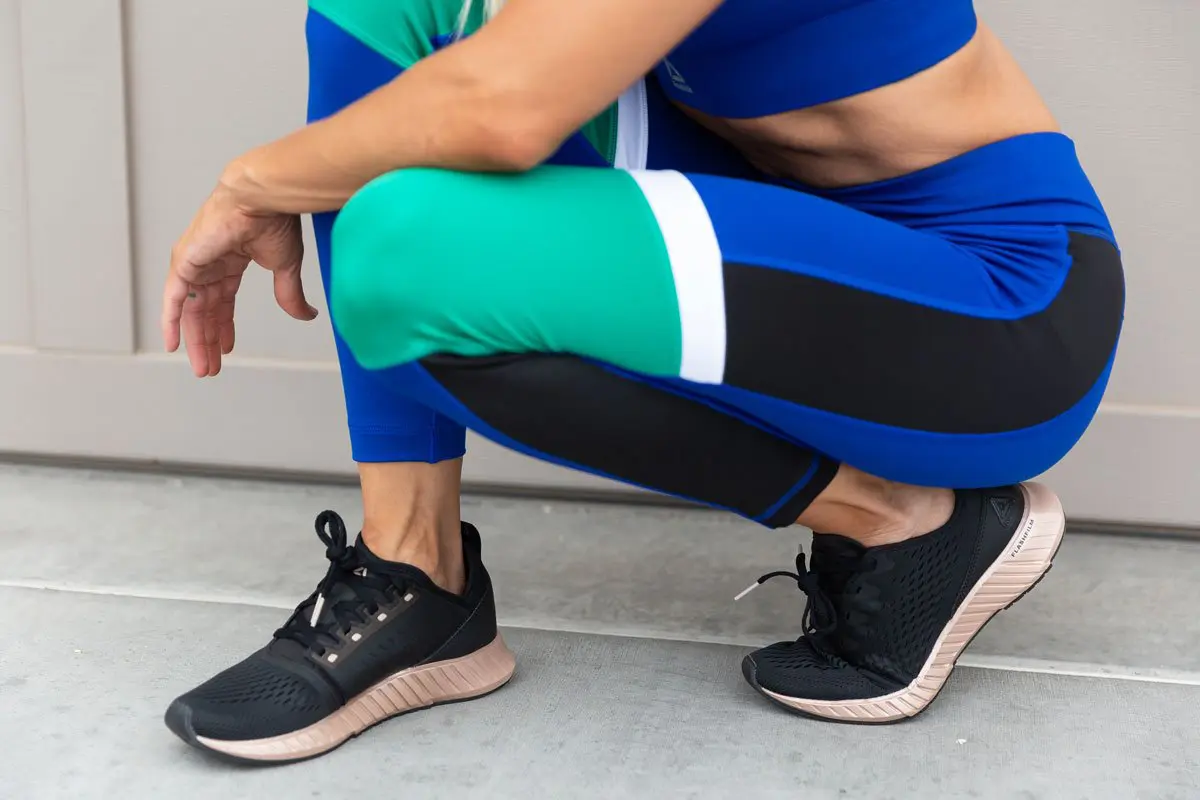 Shop Reebok Flashfilm Sneakers Here ?
Okay runners, this one is for you! Whether you're lacing up for your first 5k or setting your sights on a marathon in 2020, Reebok will have a style and a fit that will help you cross that finish line. Purchasing a pair of running shoes is such a personal decision, but Reebok's Flashfilm Running shoes are a win in my book. They're designed for versatility, comfort cushioning, and logging moderate mileage, making these a great training shoe. These sneakers are also lightweight and made with breathable mesh, meaning your feet will stay cool even on the hottest of days. Not sure if you need new running shoes? Click here for the signs that it's time for new running sneakers.
Honorable mentions: Nike Flyknit RN (tons of colors) and Brooks Dyads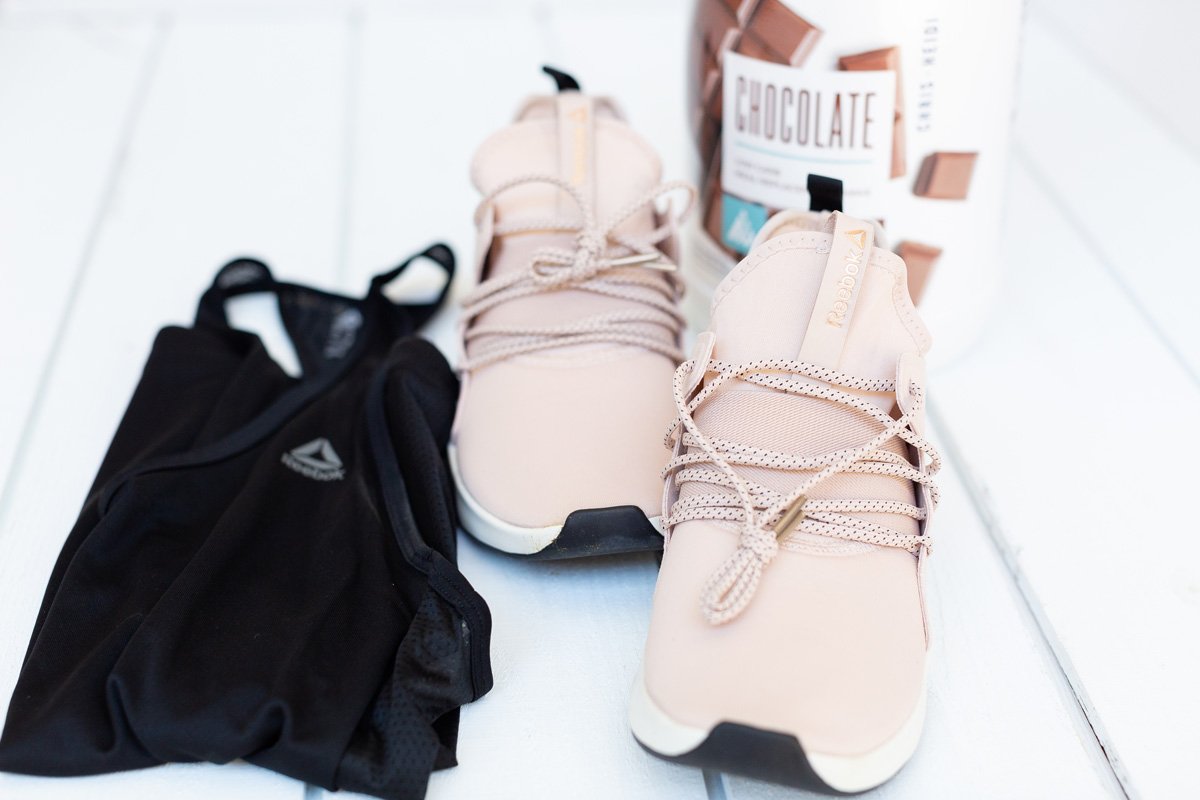 Shop Reebok Guresu 2.0 Sneakers Here?
Perfect for my HIIT lovers and cross trainers out there, the Guresu 2.0 are not only super trendy and aesthetically just plain cool, but they're designed to help you keep up with those quick movements so you can leave everyone else in the dust. I love that they're stretchy, breathable, and just plain dang comfortable. You know this mama is all about fashion + function! Also available in Black/Rose gold here (and a variety of additional colors here, some as low as $23).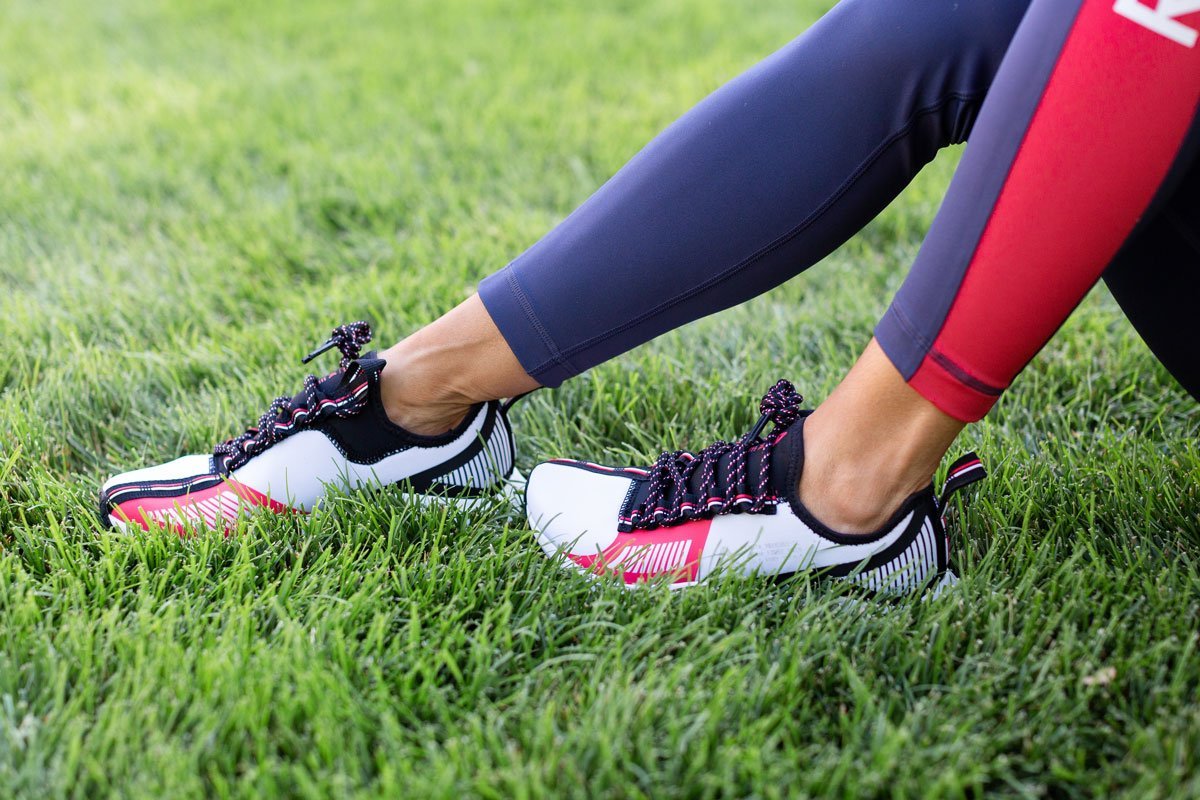 Shop Reebok Sole Fury Sneakers Here?
If you're looking for a super comfortable shoe that you can lift and do cardio in, these are an absolute must. They have split-cushioning outsoles to remove weight from the shoe, and they're also flexible and lightweight.
If you're doing a heavier workout, or if you're more into weight lifting and CrossFit-style workouts, then Reebok Nanos (available in a ton of colors) are the perfect shoe for you. I opt for these over the Sole Fury because they are a flatter shoe. Designed with comfort and function in mind, the cushions of Nanos are thicker than what you'd typically find in a lifting shoe, but the design is perfect to help keep your feet flat so your heels can stay planted during those lifts and squats. They're also great for cross training, so if you're incorporating any cardio or running into your weight training, then Nanos will help you with both.
5. Splurge-Worthy:

Veja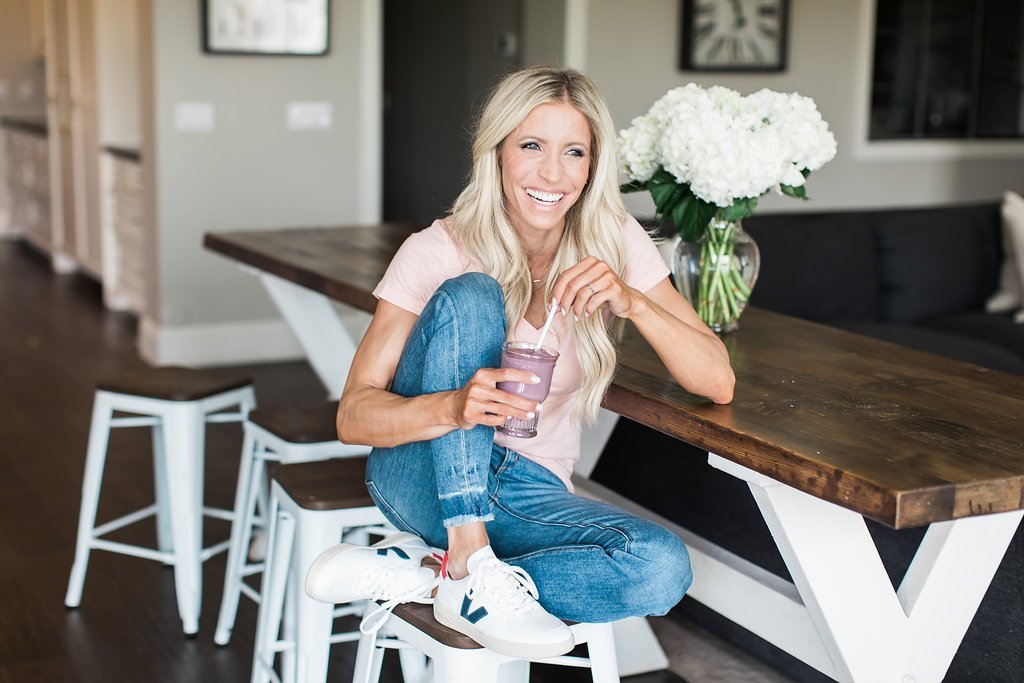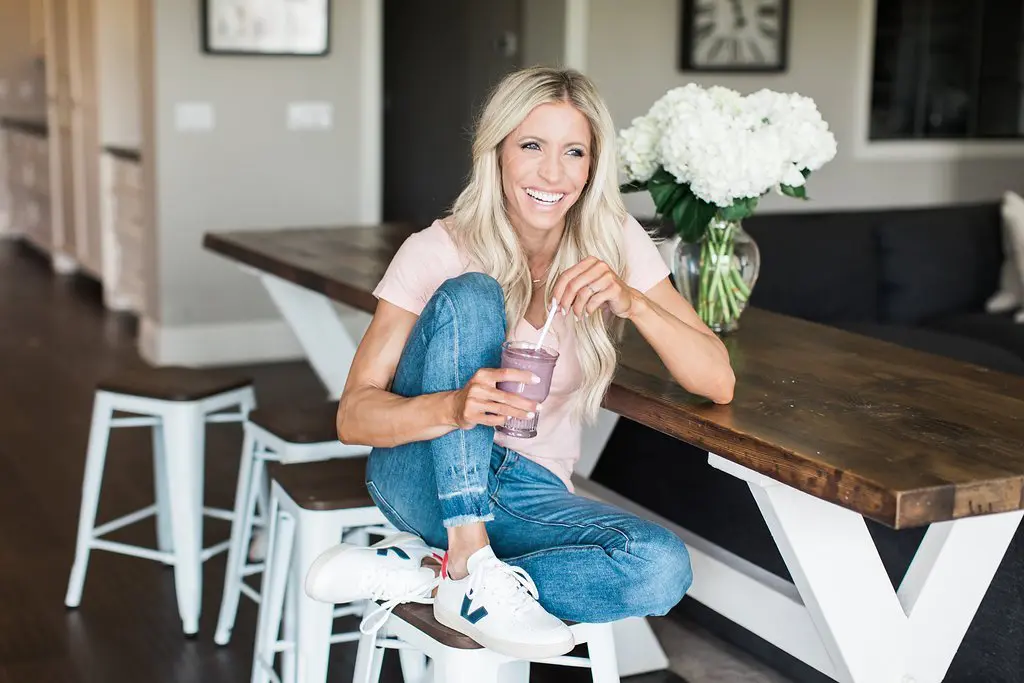 If you've followed me for a while, you know that my Veja sneakers are one of my absolute favorite pairs ever! Sustainably crafted and just downright stylish, you'll take your athleisure look to fashionable heights when you show up to the school pick up line wearing these bad boys. They look perfect with jeans and a top for just about any occasion.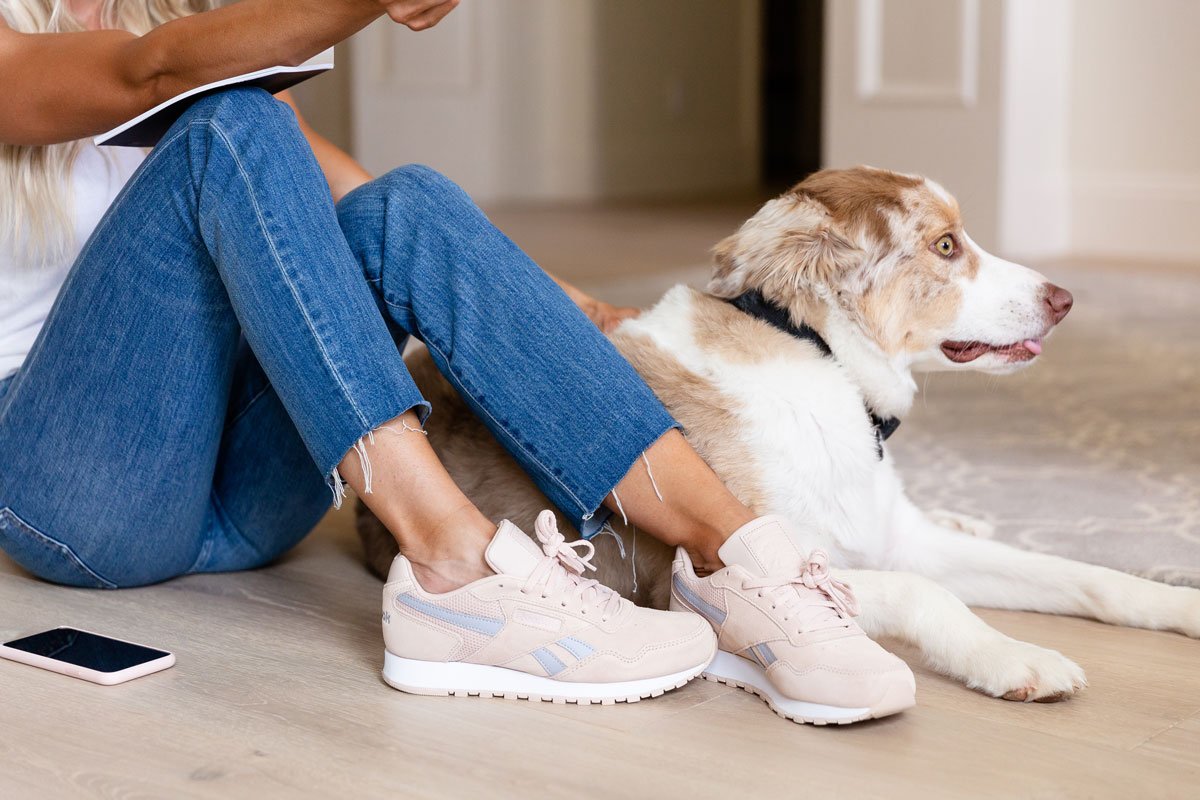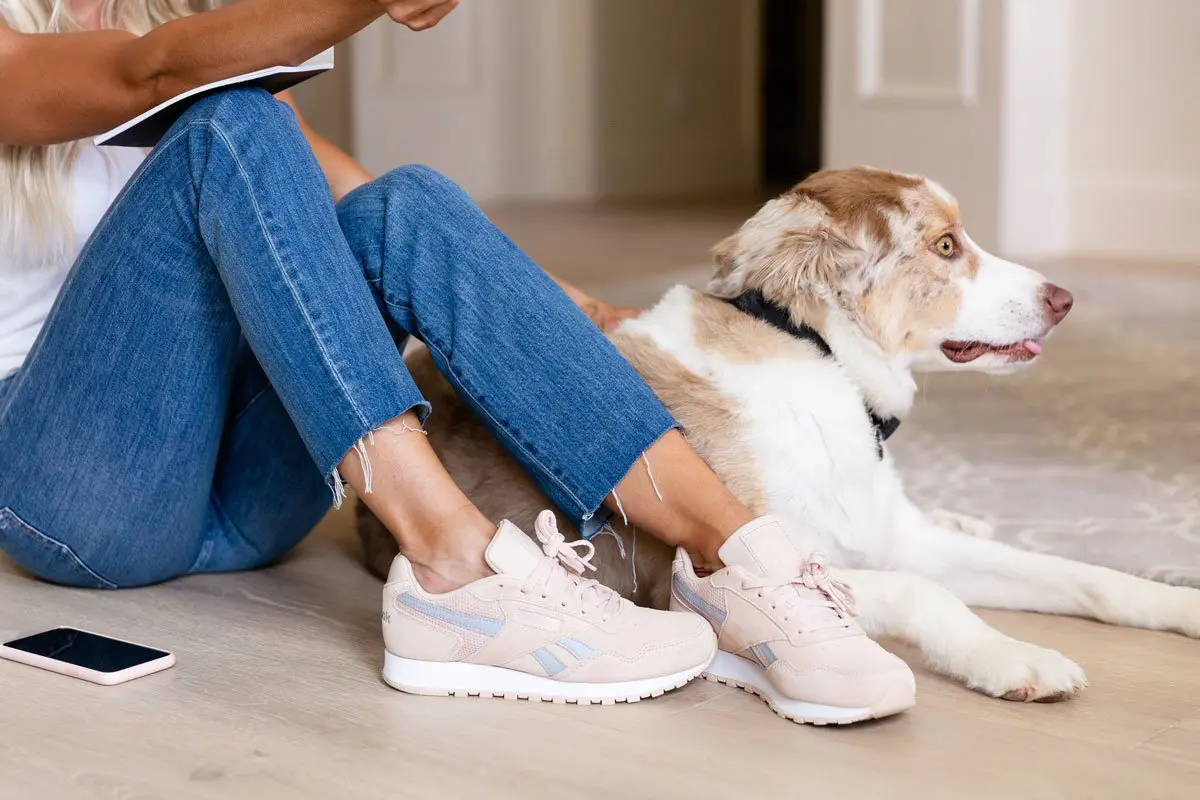 Life is short. Buy the shoes. It's a motto Mr. Powell knows I'm all too familiar with. 😉 But if finding new shoes helps keep you motivated and more likely to stick to your goals, then I say go for it! Just don't forget to tag me in your photos when you wear them so I can keep cheering you on!
xo,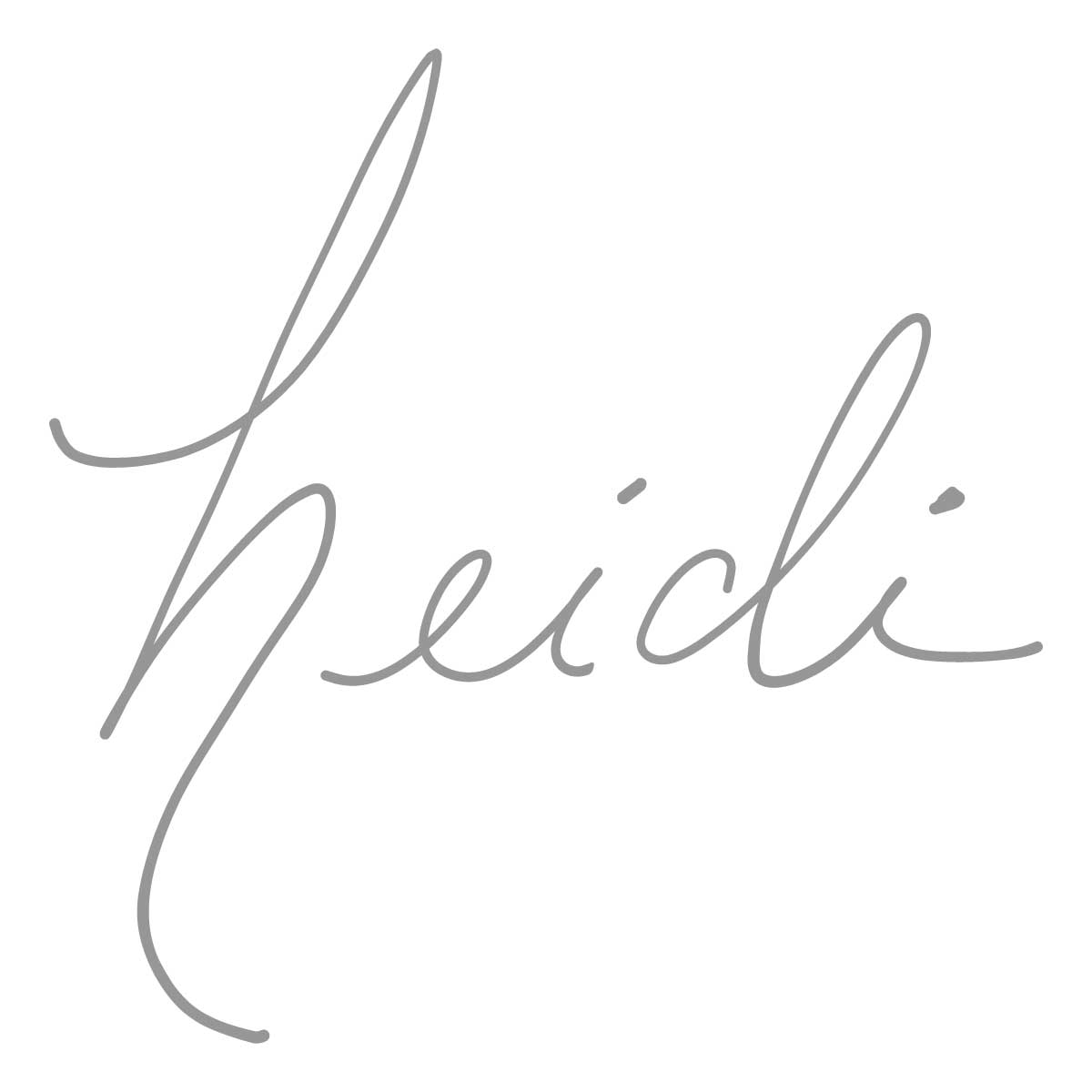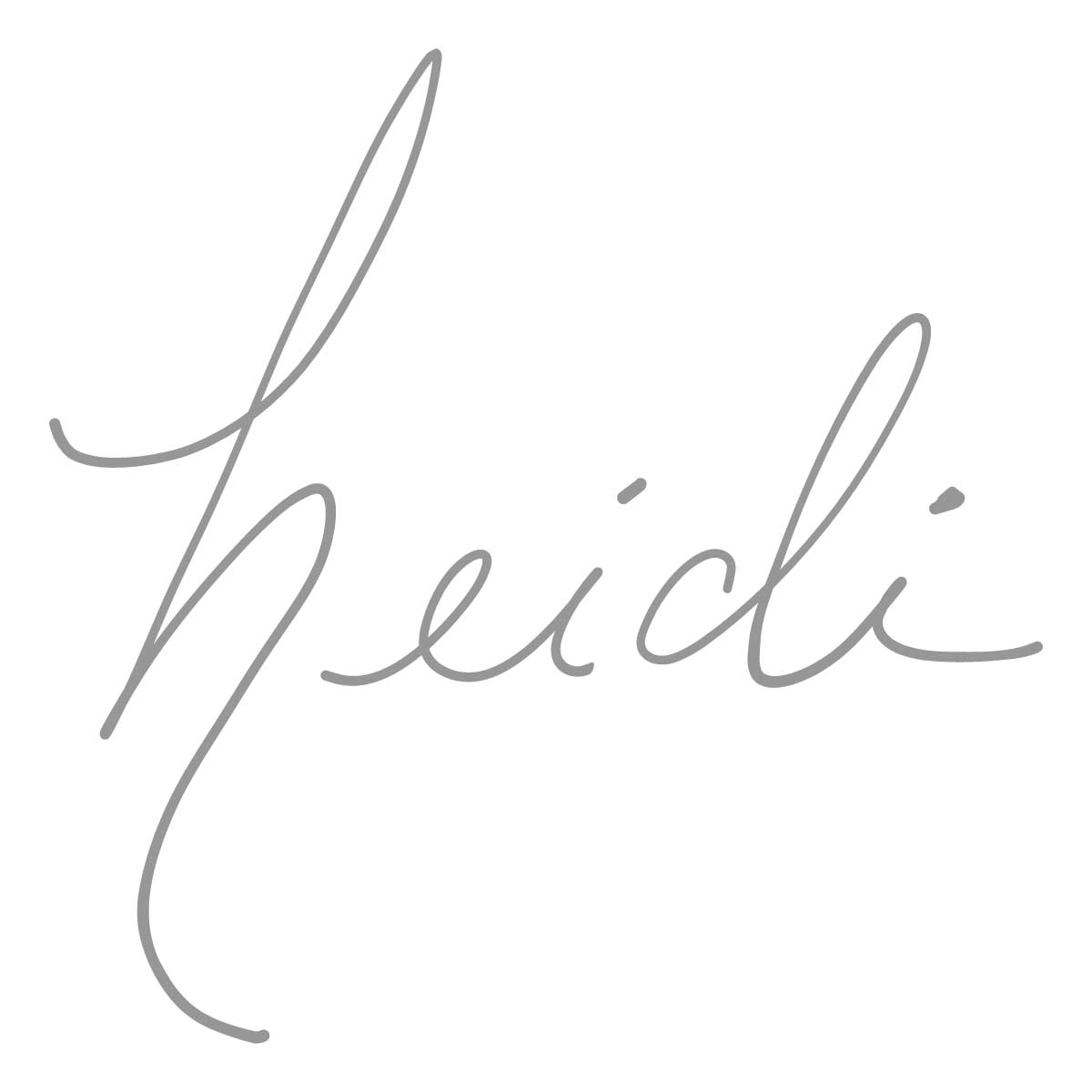 Related reading:
4 Signs It?s Time to Buy New Running Shoes
What?s in My Gym Bag | 10 Gym Bag Essentials
Falling For These Sneaker Trends | Best Sneakers For Any Occasion
Friday Faves: Glam Up Your Gym Wear
Giving Thanks: Top Fitness Gadgets I?m Grateful For