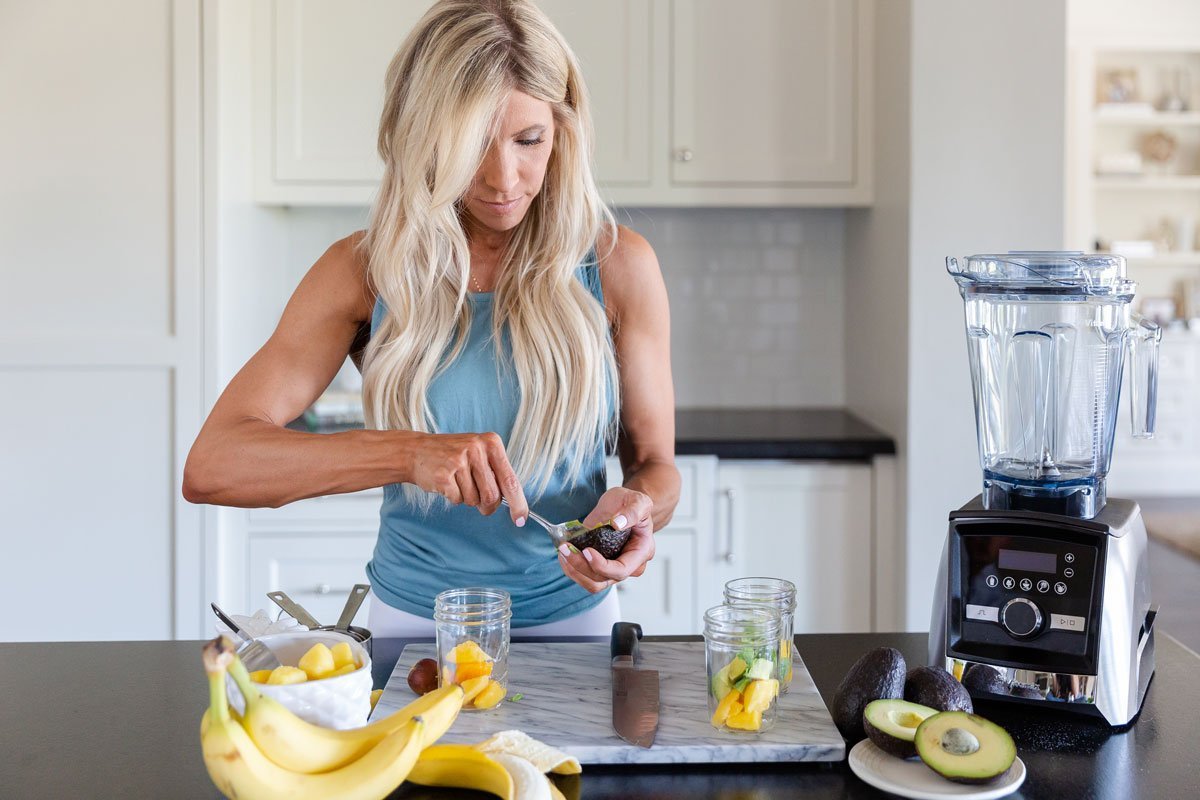 Avocado, cheese, and peanut butter lovers, I see you. Wondering what these foods have in common besides tasting great? They're all high in good, healthy fats, you know, the kind that help to keep your skin looking hydrated and healthy (????yes, please!).
With all the different opinions and fad diets out there, it's hard to navigate nutrition with the confidence that you're making the right choices. That's before even mentioning that cringe-worthy F word….you know the one…FAT! 😉 From keto, to low fat, to no fat, and decades of fat being a no-no for healthy eating, I'm here to tell you: cringe no more when you hear that notorious F word! You guys, fats are actually super beneficial, and they are making the comeback they deserve.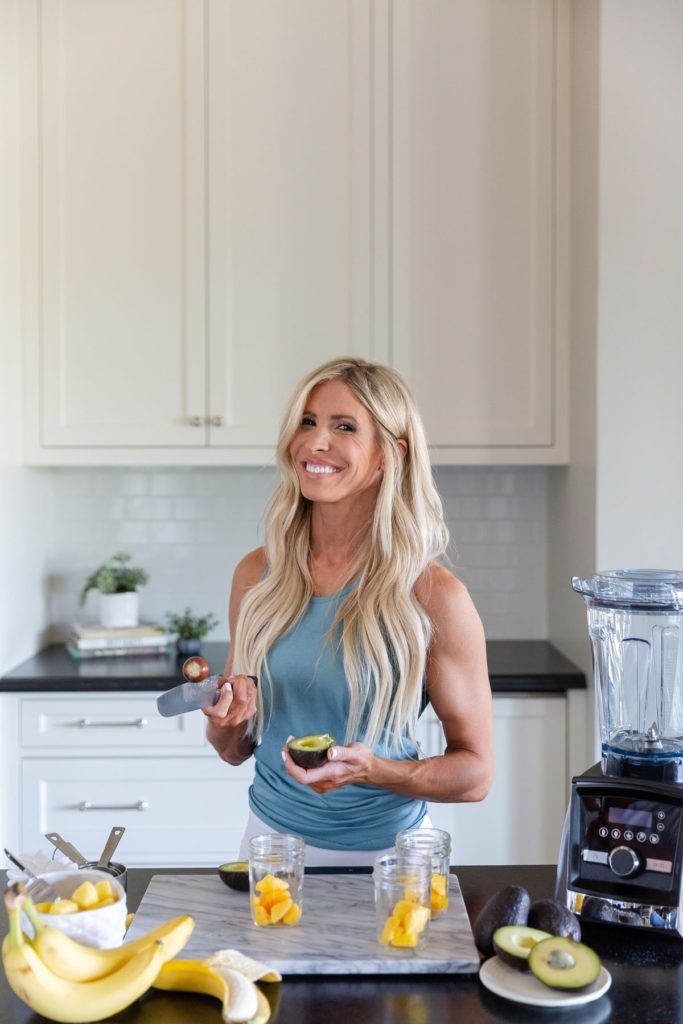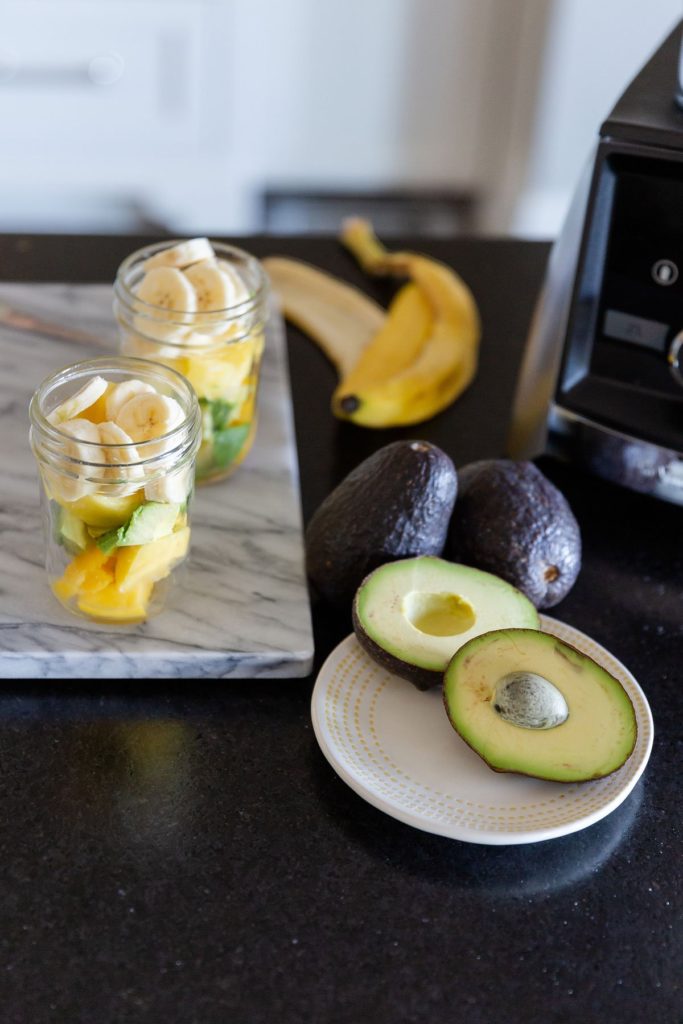 Outfit + Kitchen Details:
Blue tie back tank (select colors under $15), White Leggings (similar here on sale under $20), Vitamix Blender, Knife Set, Cutting Board.
The key is to remember that not all fats are created equally. I'm breaking it all down from benefits to what to eat and even a recipe.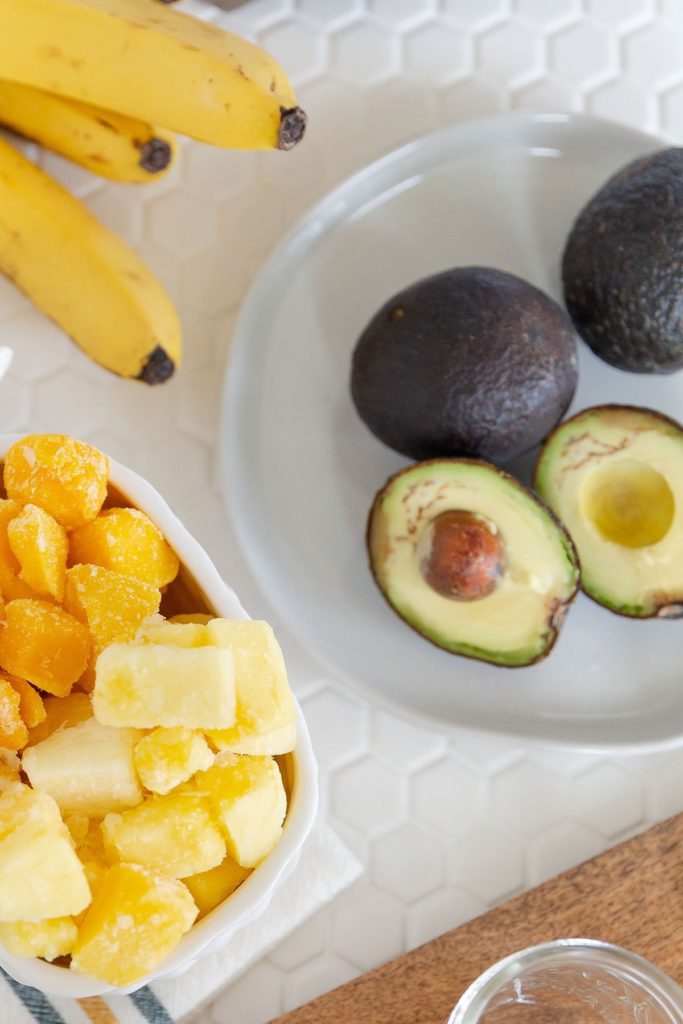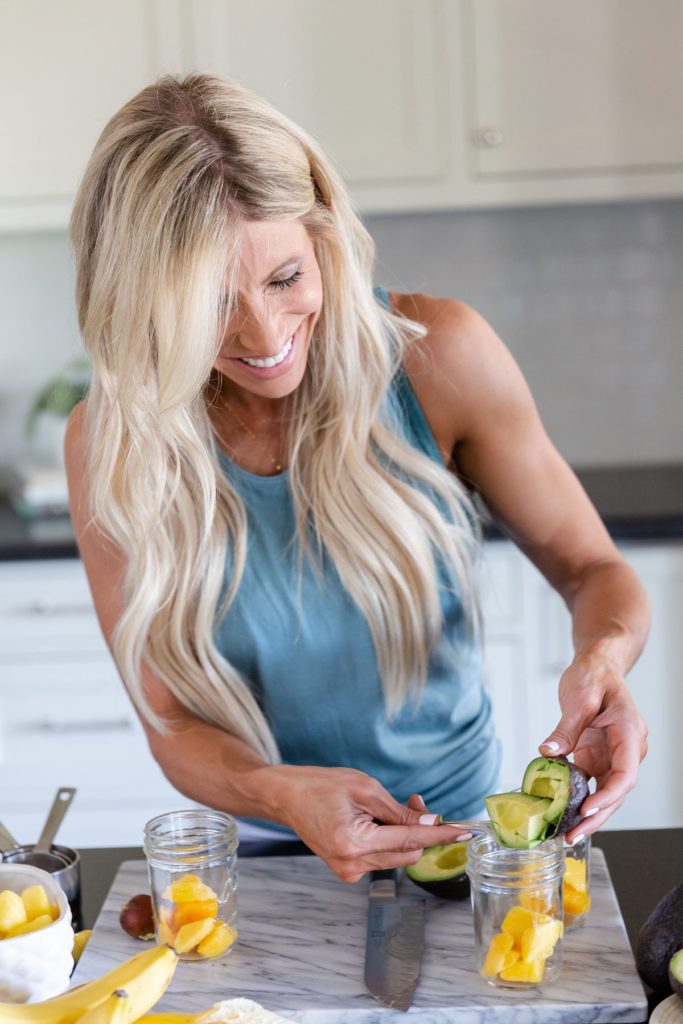 What are the benefits of fat?why should you eat it?
Most of the body?s energy is stored as fat
It helps build your cell?s membranes
It helps with blood clotting
It can help with inflammation + reduce arthritis pain
It helps your muscles move
It can help improve insulin sensitivity levels
Reduce the risk of diabetes
Lower cholesterol
Reduce the risk of dementia
And when weight loss is your goal, including the right amount of fat in your meals can help you feel fuller longer! ?? And let?s be honest. No matter your transformation goal, fat just makes food taste better, amiright?!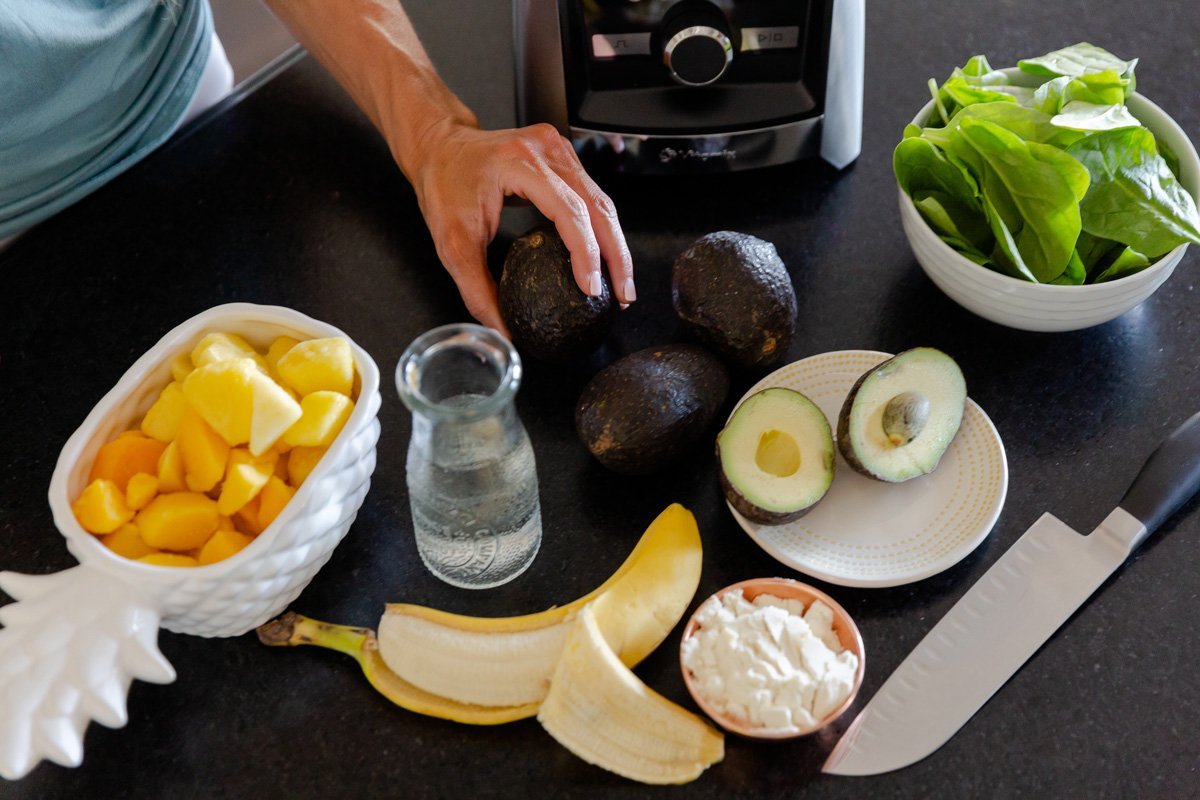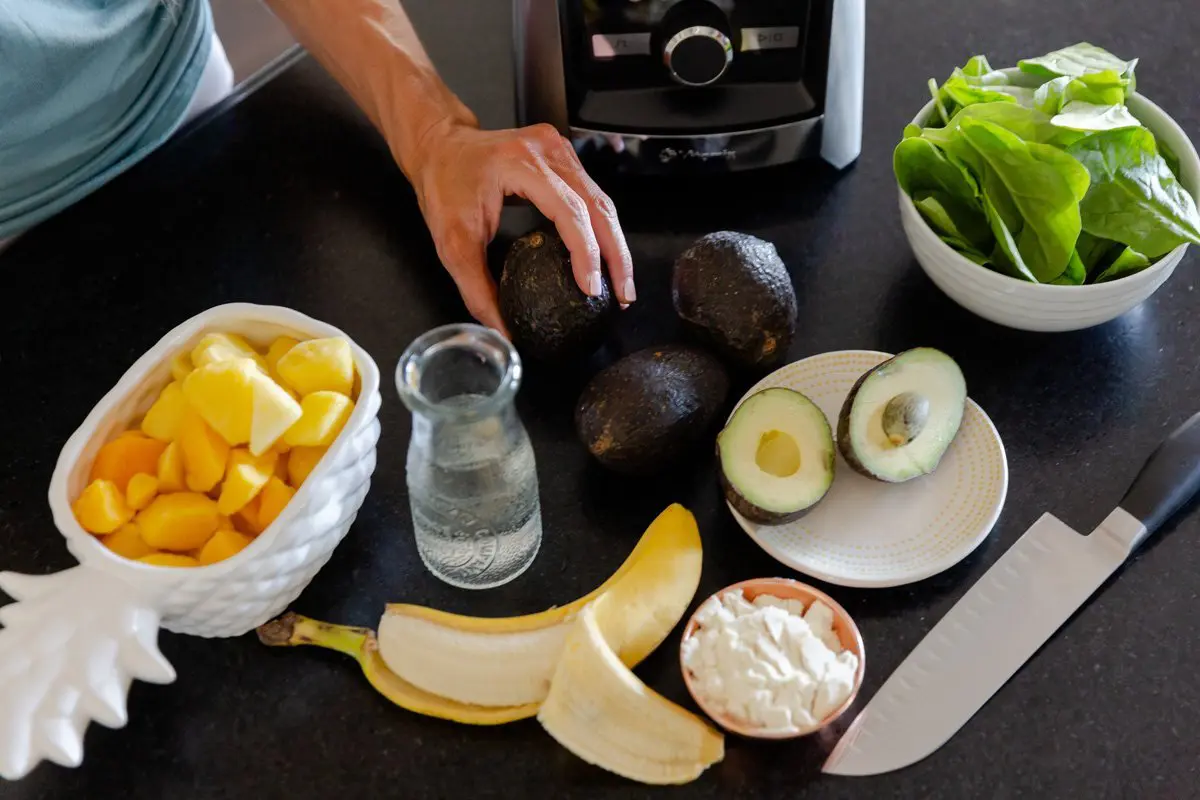 Healthy Fats Vs. Not So Healthy Fats
I know, I know, I've already said it, but I'll say it again, "Not all fats are created equally!"
Saturated fats (think: fat that's solid at room temperature) come mainly from animal products?red meat, whole dairy products, and butter, and they're often included in baked goods and other products. When we talk about the "not so healthy" fats, we're referring to saturated fats, and too much (key words!)? saturated fat has been linked to an increase in heart disease and increased cholesterol levels, including LDL levels?the "bad" cholesterol.
Monounsaturated and polyunsaturated fats?the ?healthy? fats?come mainly from vegetables, seeds, nuts, some oils, and fish. Monounsaturated fats?the ?heart healthy? fats you?ve probably heard about?can be nutrition powerhouses, offering these benefits in addition to those I shared above: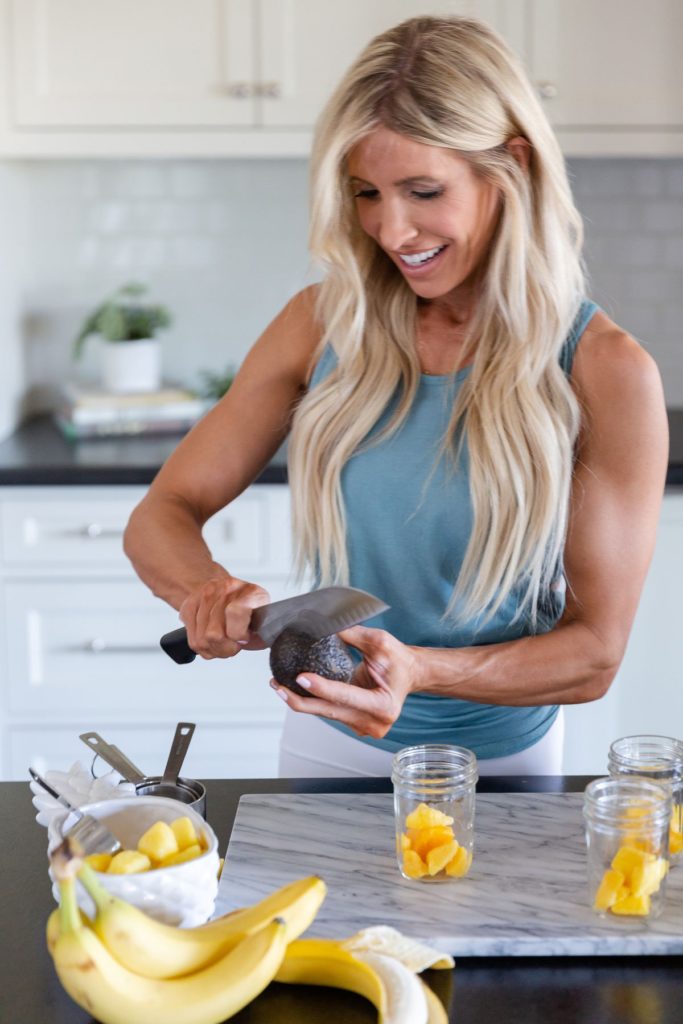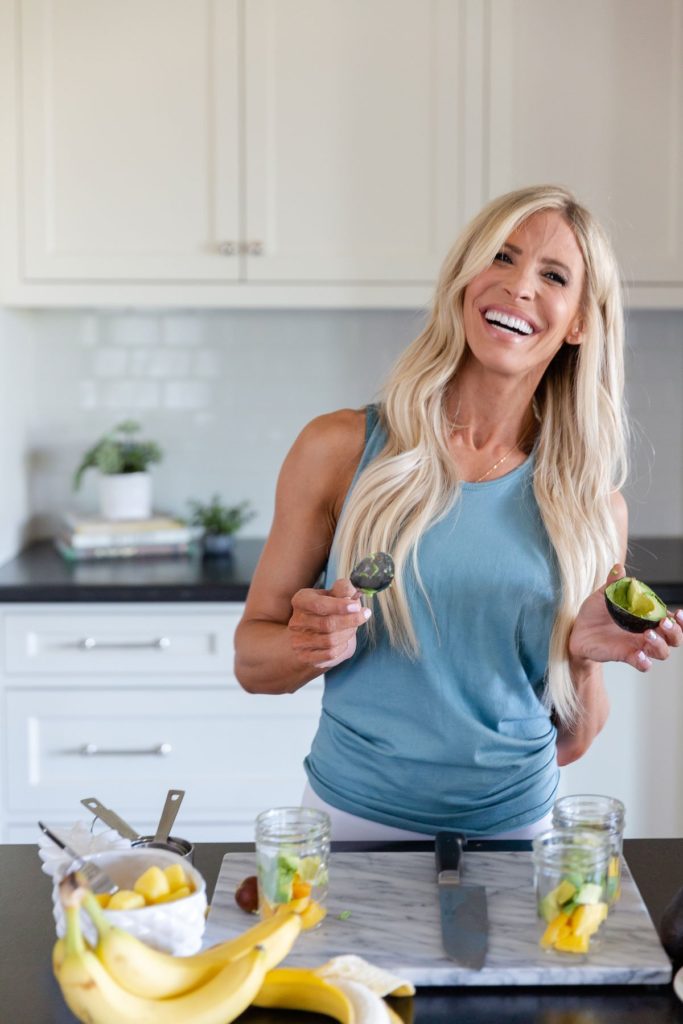 Foods High in Healthy Fats
Oils (olive?extra-virgin is #1, sunflower, avocado, peanut/nut, flaxseed, coconut, etc.)
Avocado
Nuts
Nut spreads (Yes! Peanut butter!)
Pork
Olives
Chia seeds and other seeds
Salmon
Since Chris and I understand the importance of fat as a part of a healthy meal plan, we include fat in all of our carb cycling plans. In fact, all the nutrition plans in our app, The Transform App, are carb cycling-based! In our carb cycles, every day is a high protein day, and on high carb days, you eat foods high in carbs and low fat. On low carb days, you do the reverse?eat foods high in fat and low in carbs.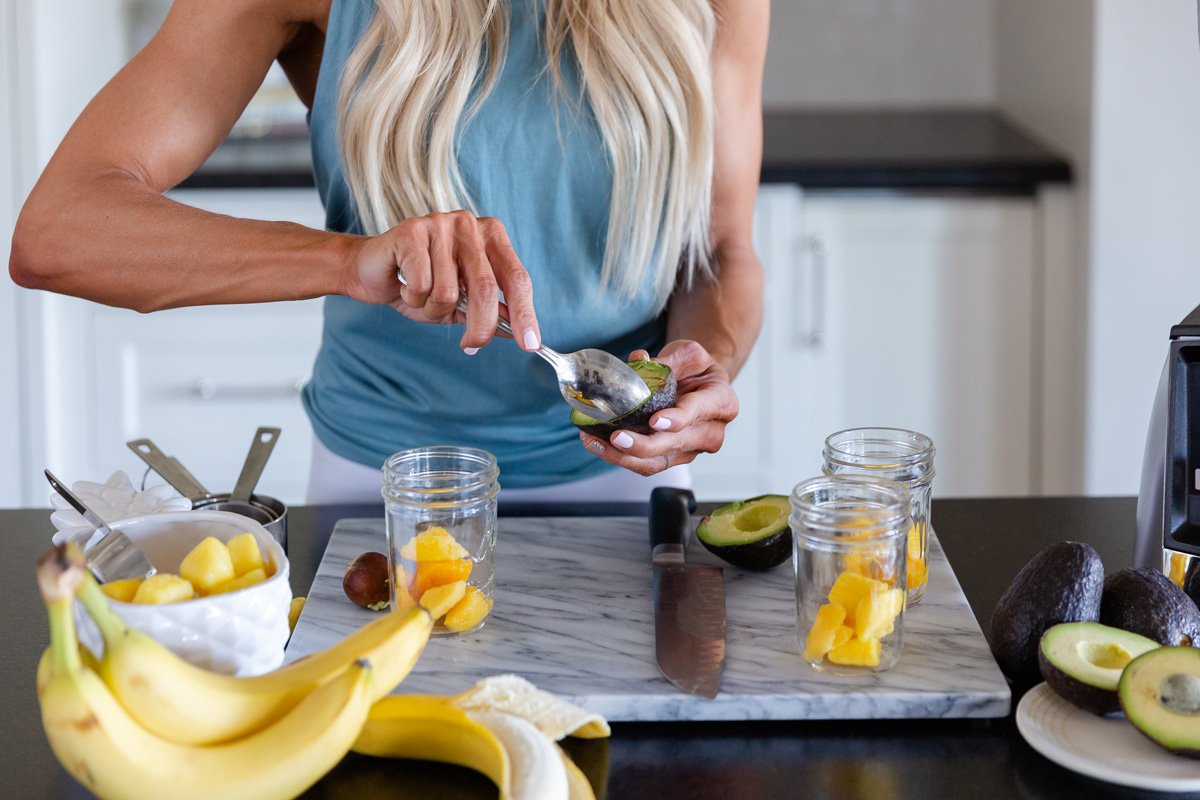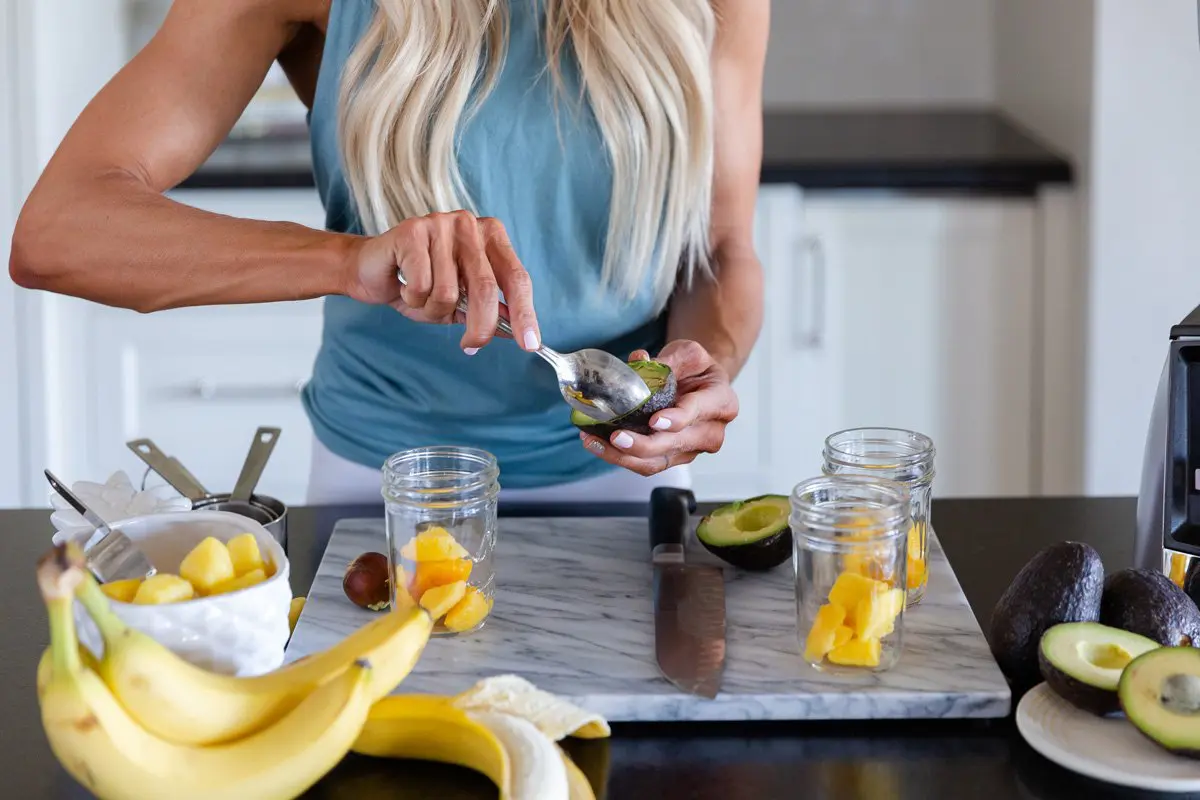 So how does carb cycling work? In a nutshell, on high carb days, all those carbs get your calorie burning furnace fired up (while still burning fat), and on low carb days, that fired up furnace burns even more fat. It?s a pretty amazing process, and we?ve carb cycled for years!
Click here to read more about carb cycling ?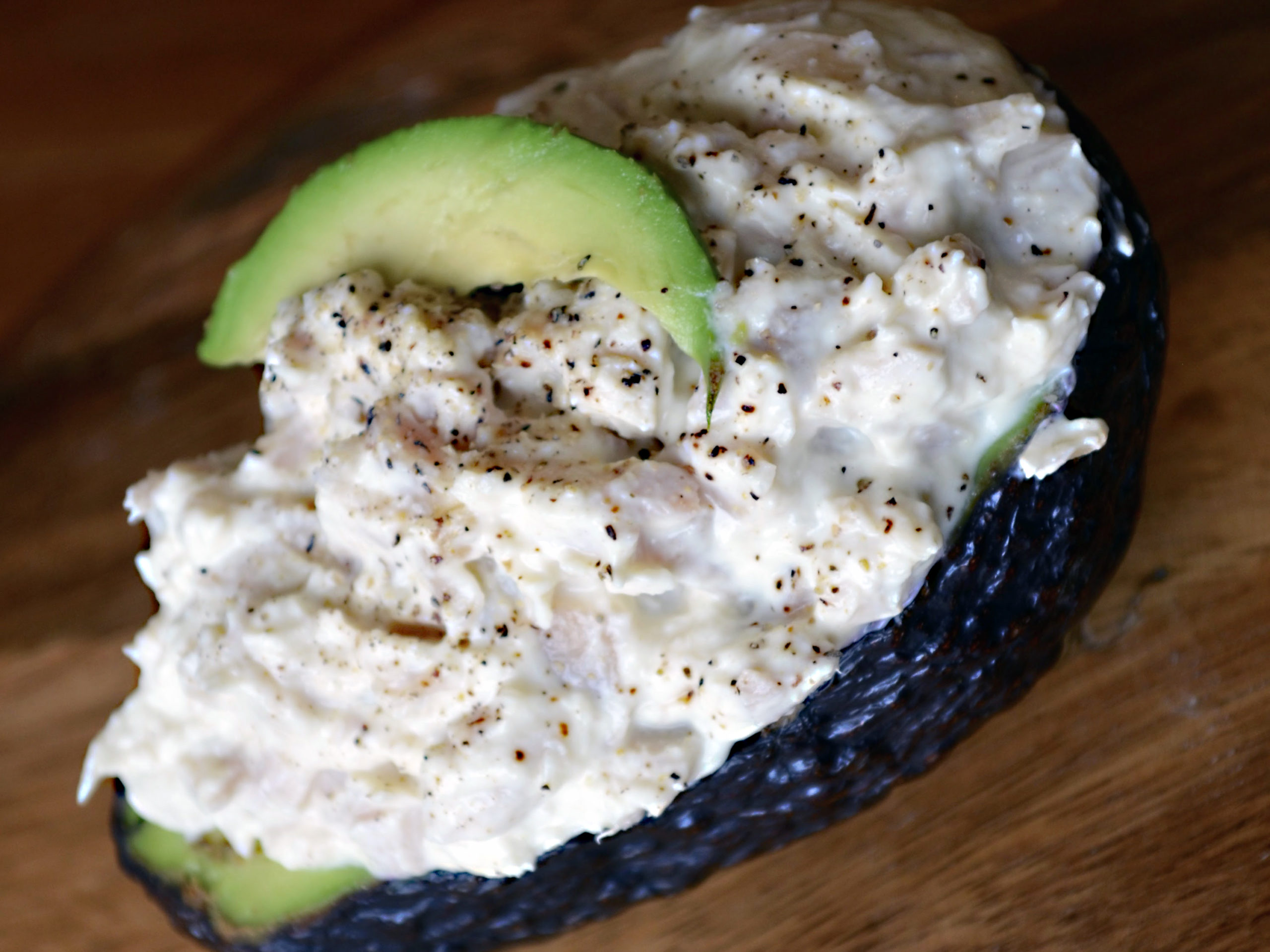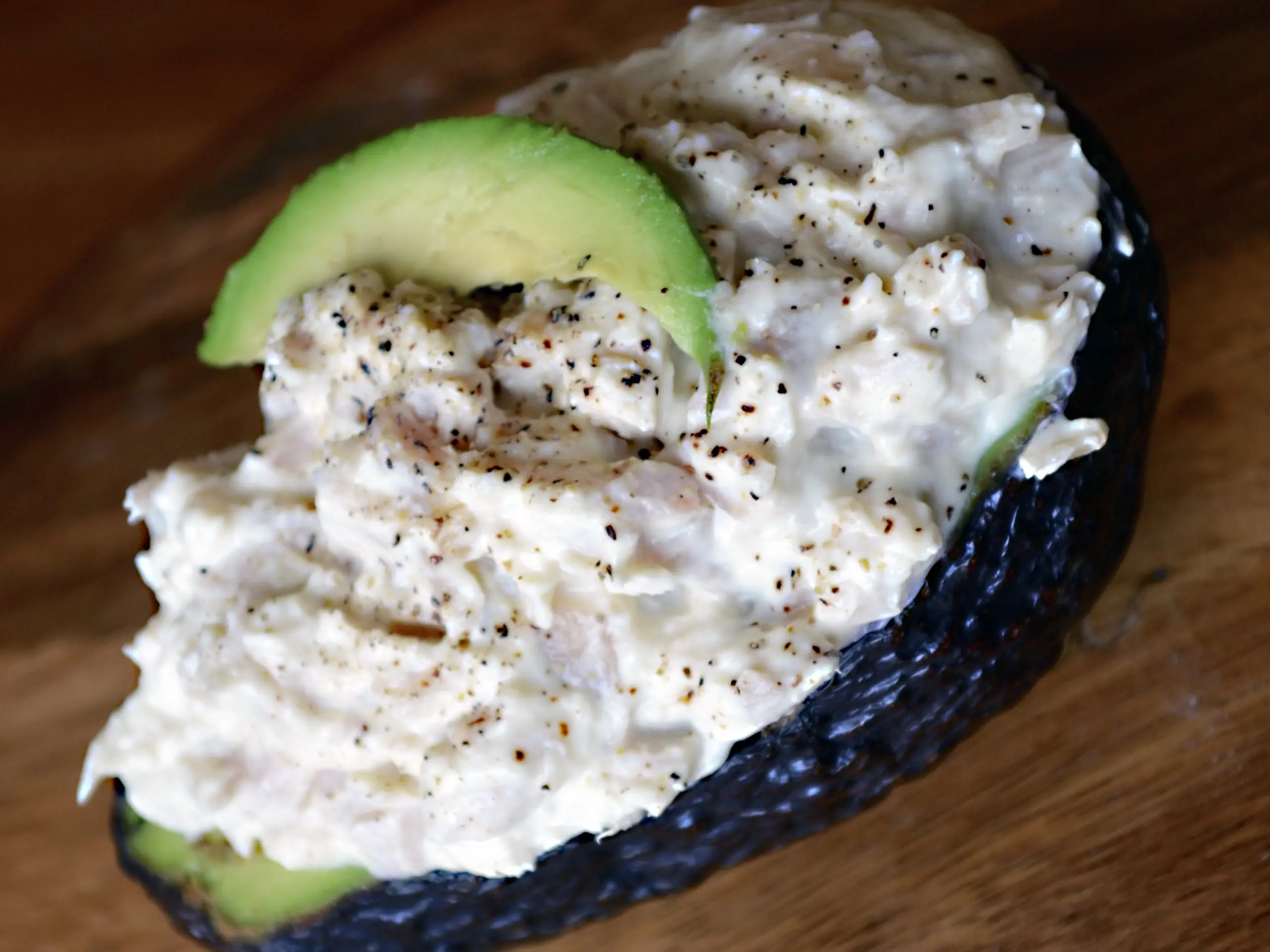 If all this talk about fat and food has your stomach rumbling, here?s a fan fave recipe from The Transform App that?s full of those healthy fats, protein, and other nutrients your body craves! It?s so quick, easy, and delicious that I?m pretty sure you?ll be adding this one to your favorite meals list ASAP!
Stuffed Avocado Recipe
Makes 1 serving
Ingredients:
? medium avocado
2 ounces shredded chicken?(meal prepped)
1 tablespoon nonfat plain Greek yogurt
1 tablespoon Dijon mustard
Salt-free seasoning blend to taste
Black ground pepper to taste
Directions:
Slice avocado in half and remove pit. Set aside ? of the avocado and save the rest for later.
Mix shredded chicken, yogurt, mustard, and seasonings together. Stuff mixture into the ? avocado. Enjoy!
Nutrition information: 249 calories, 13g fat, 7g carbs, 23g protein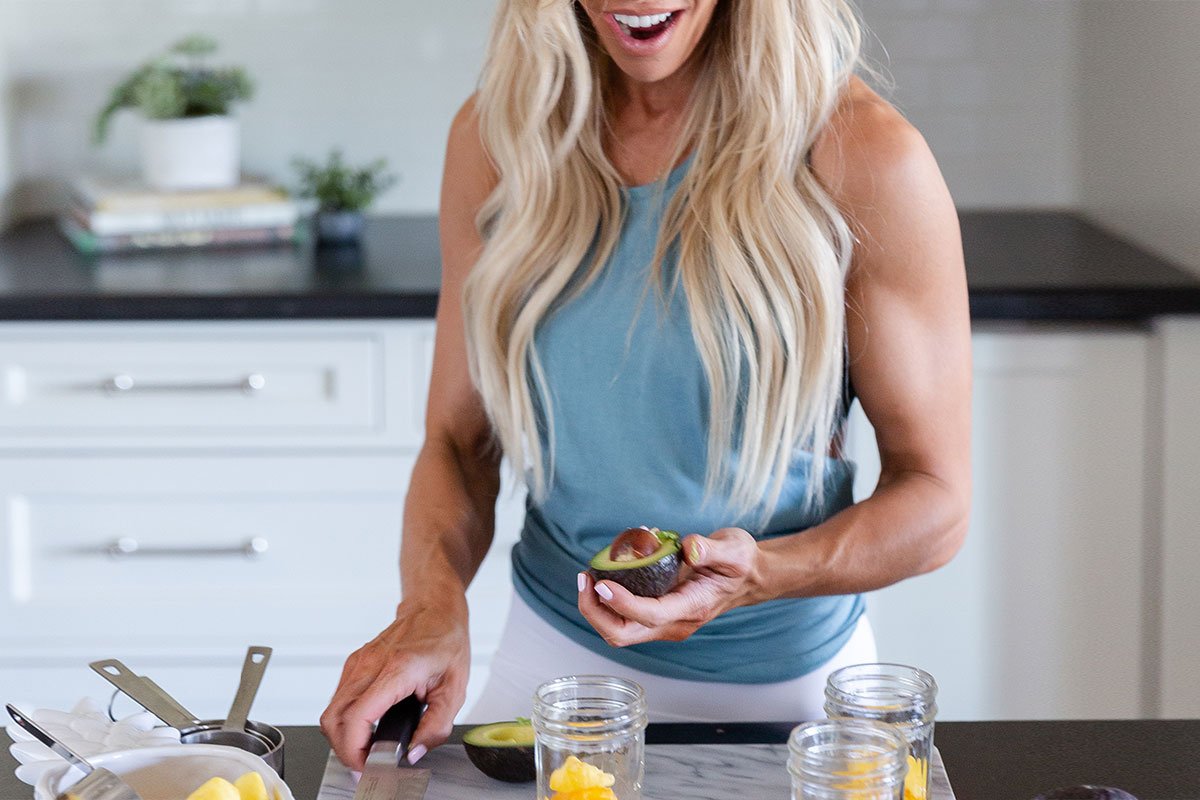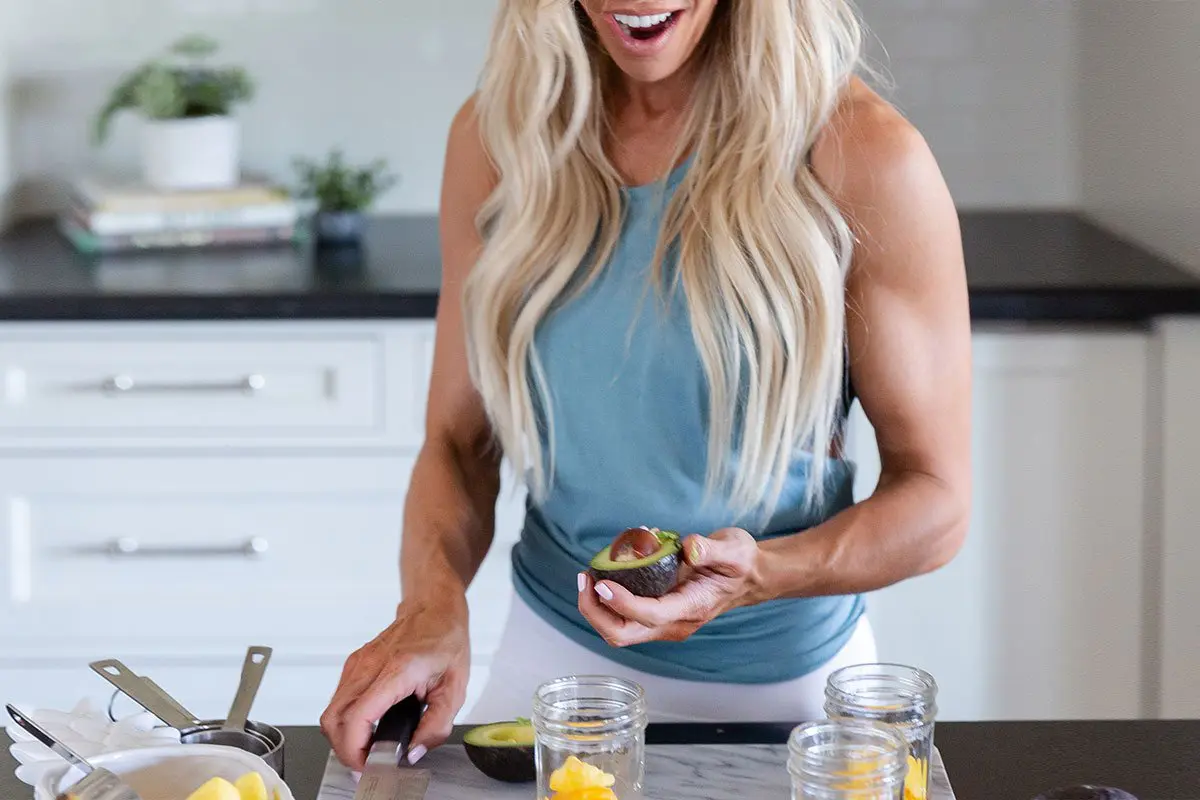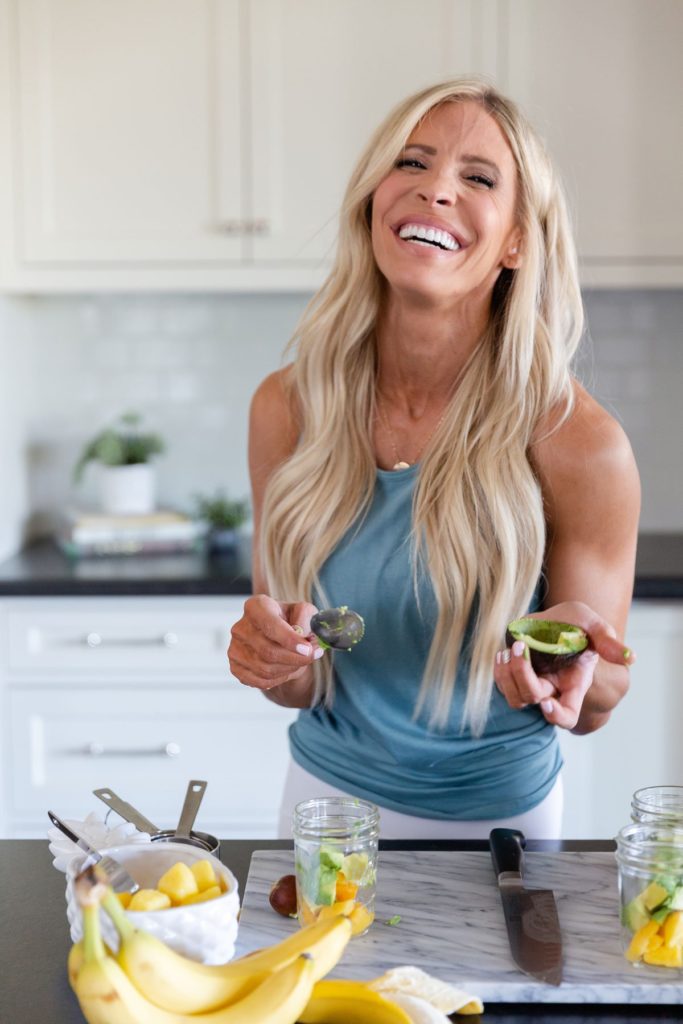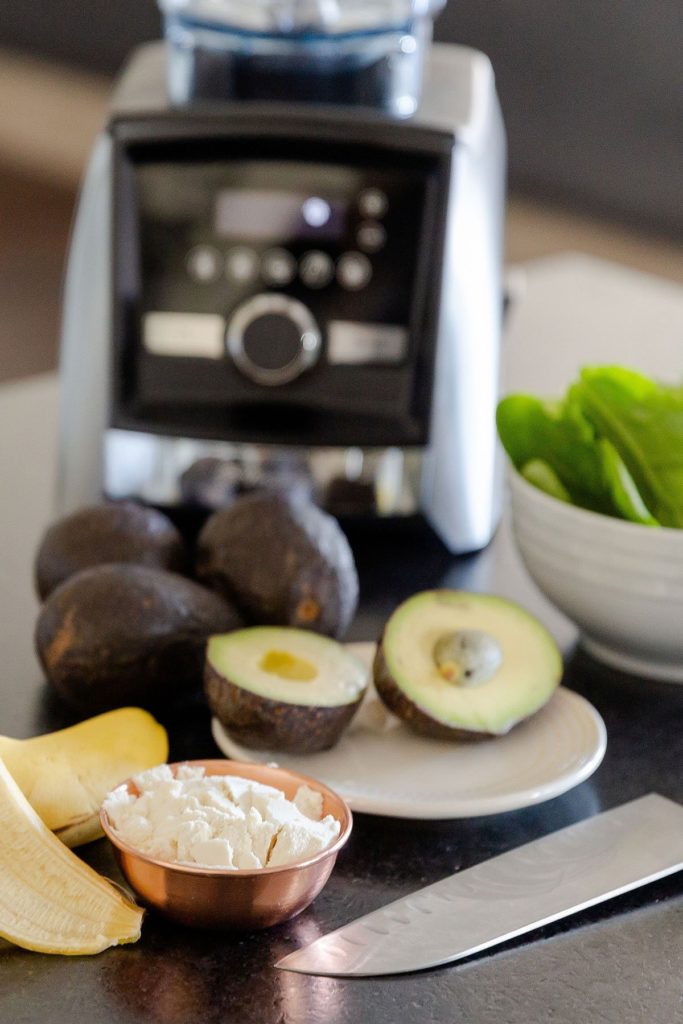 And before you get super excited about healthy fats and add ALL your favorites to your meal plan (hello, dark chocolate and peanut butter!), here are two important things to remember:
It?s all about balance. Stick mostly to monounsaturated/polyunsaturated fats, but feel free to throw in some saturated fat-containing foods too!
Even though healthy fats have some awesome health benefits, they still carry a pretty big calorie punch at 9 calories/gram (protein and carbs each have 4 calories/gram), so don?t go overboard!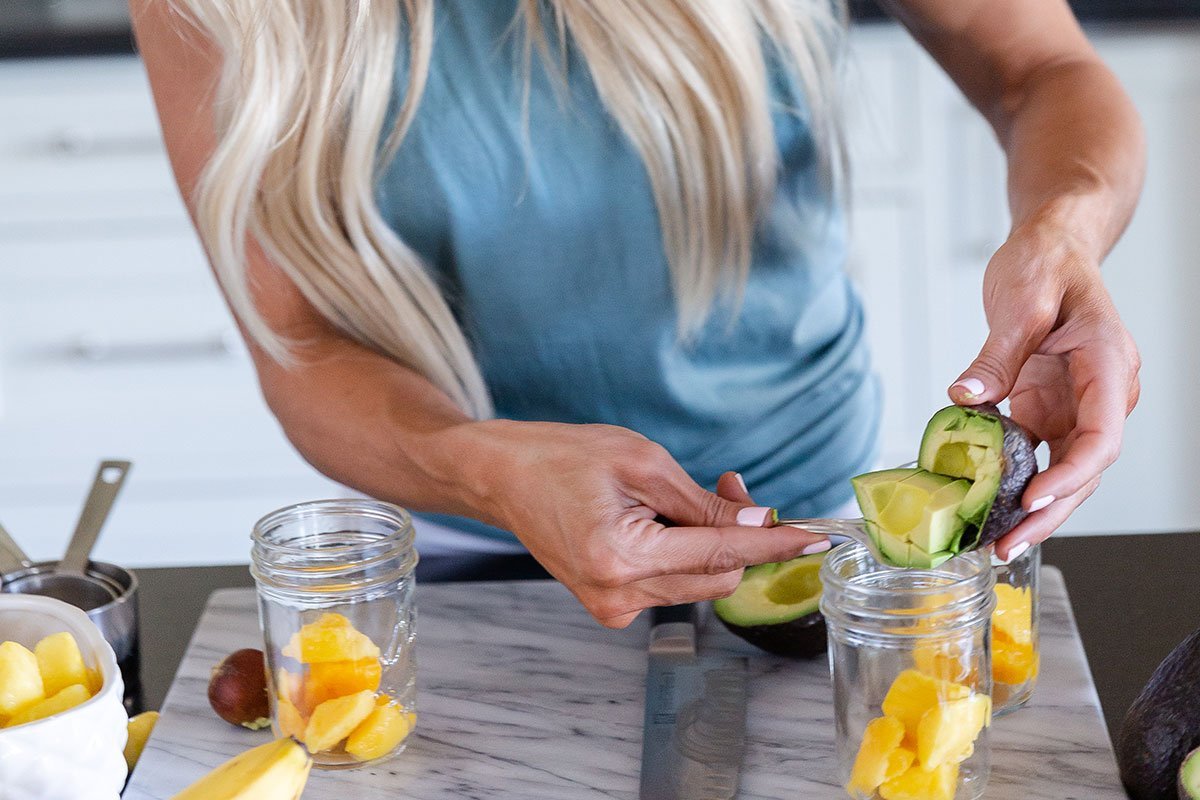 Now that we know that fat can be one of our nutrition friends, what ways will you add fat to your meal plan? Please share your ideas in the comments below, especially if you have peanut butter and dark chocolate ideas. 😉
xo,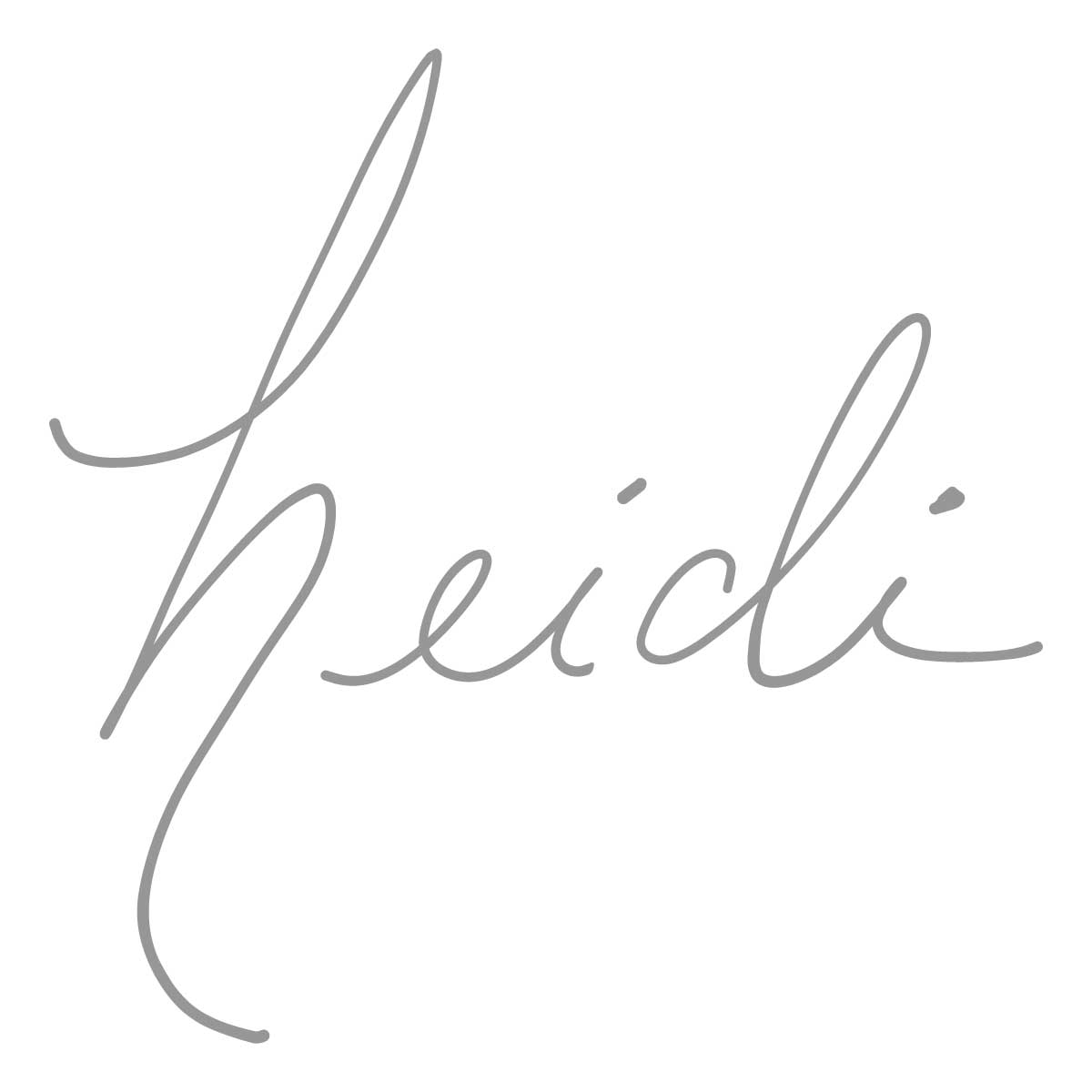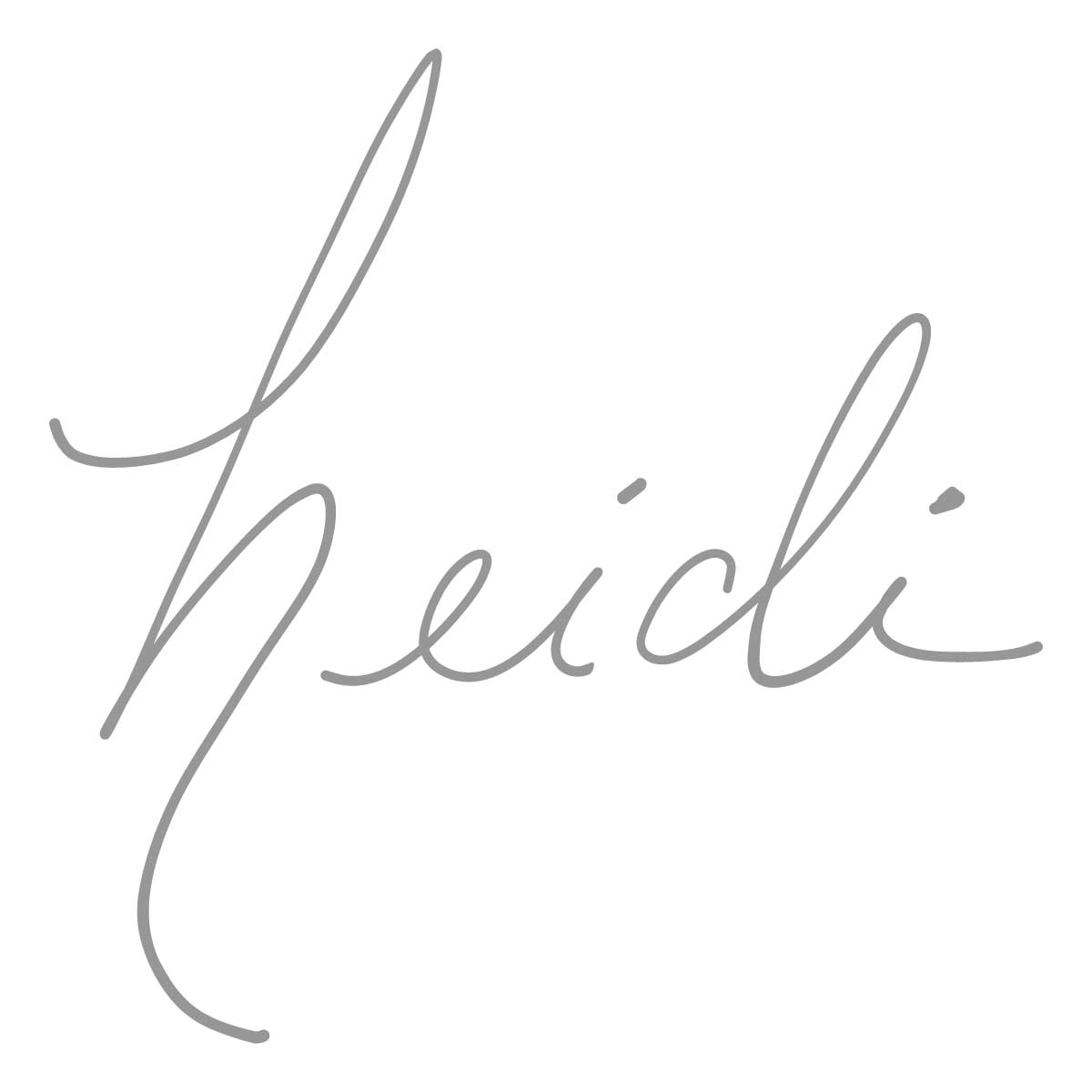 Related reading:
3 Time-Saving, Pre-Packed Smoothie Recipes
No Bake High Protein Fudge Recipe
BAE || Avocado Baked Eggs with Bacon Recipe
The Best Chocolate Peanut Butter Protein Shake I?ve Ever Had
Avocado Dreaming with this Breakfast Fruit Smoothie Recipe