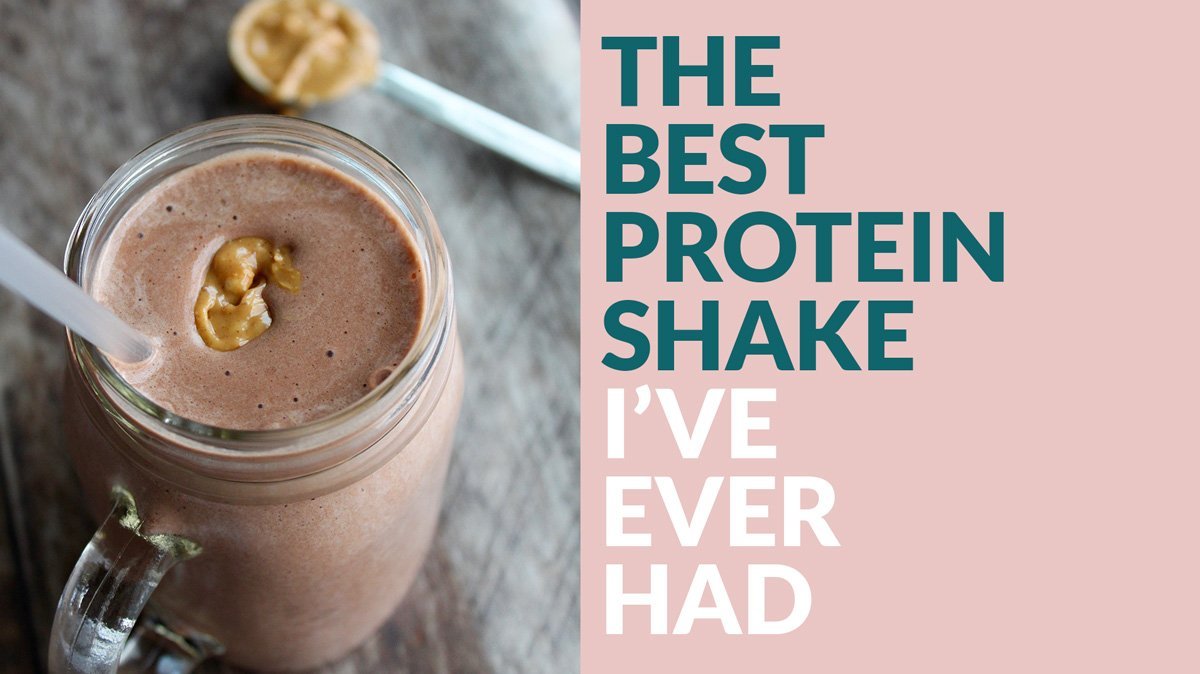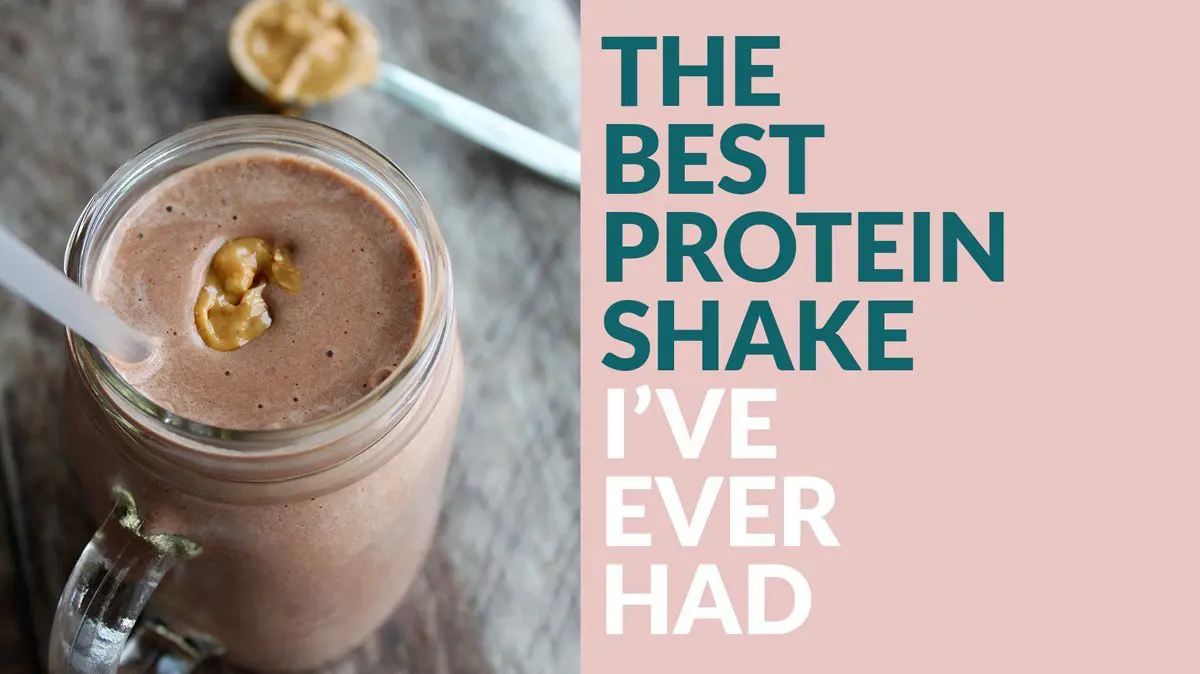 Chocolate and peanut butter lovers rejoice because I am sharing what is literally the best?chocolate peanut butter protein shake I've ever had. EVER. And serious kudos to Marley and me for coming up with this creation because guys…it's a good one.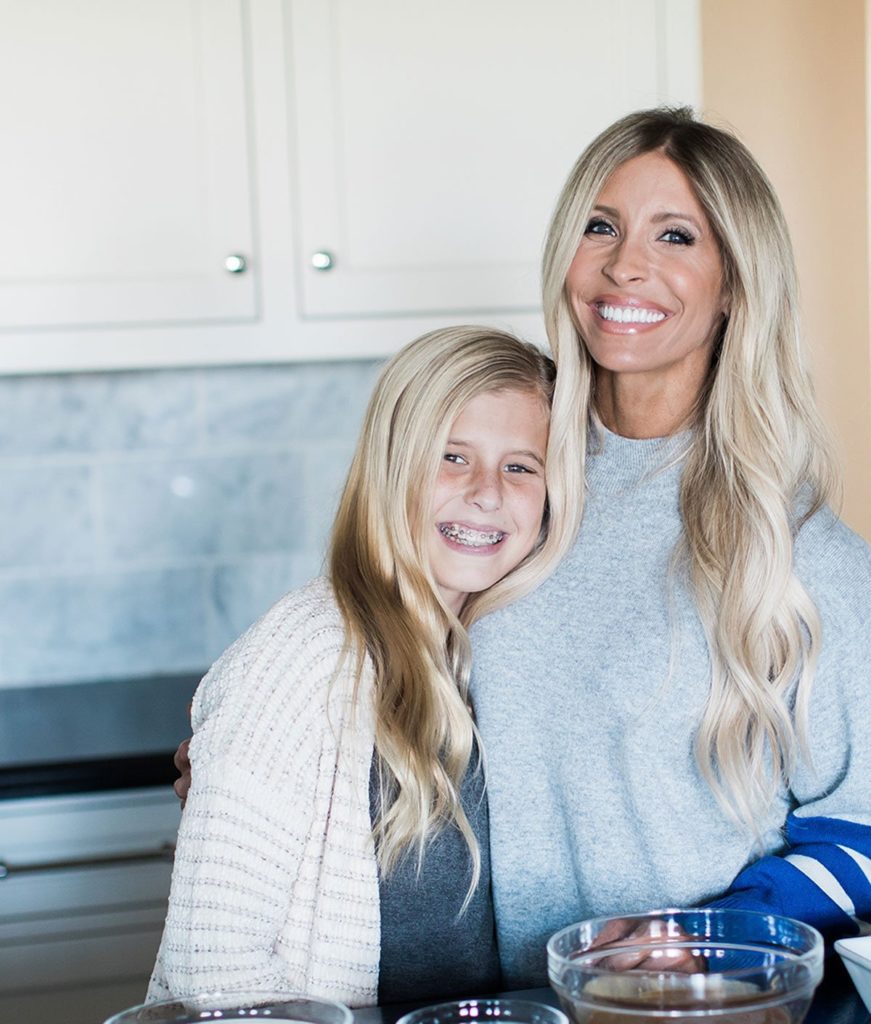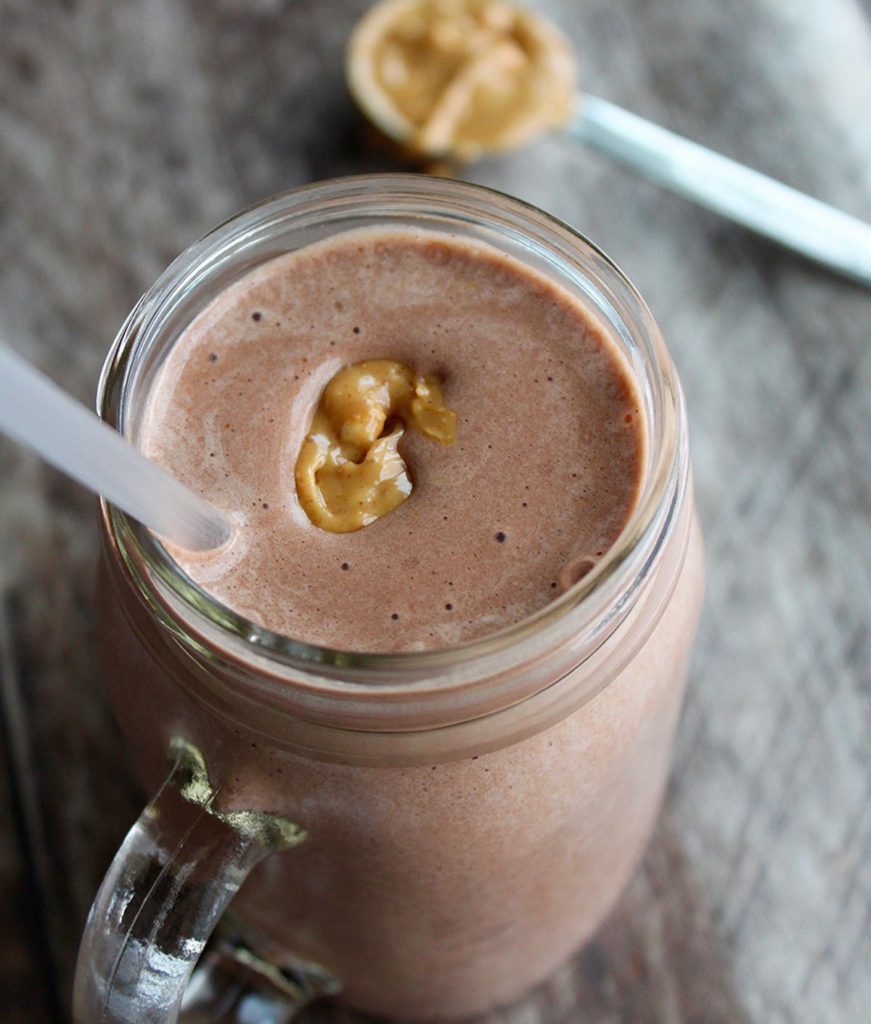 Yes, I know I'm patting myself on the back, but just wait until you try it because it is the most delicious, healthy, low carb option of everyone's FAVORITE treat?chocolate + peanut butter. This is a heavenly match made in the Powell kitchen.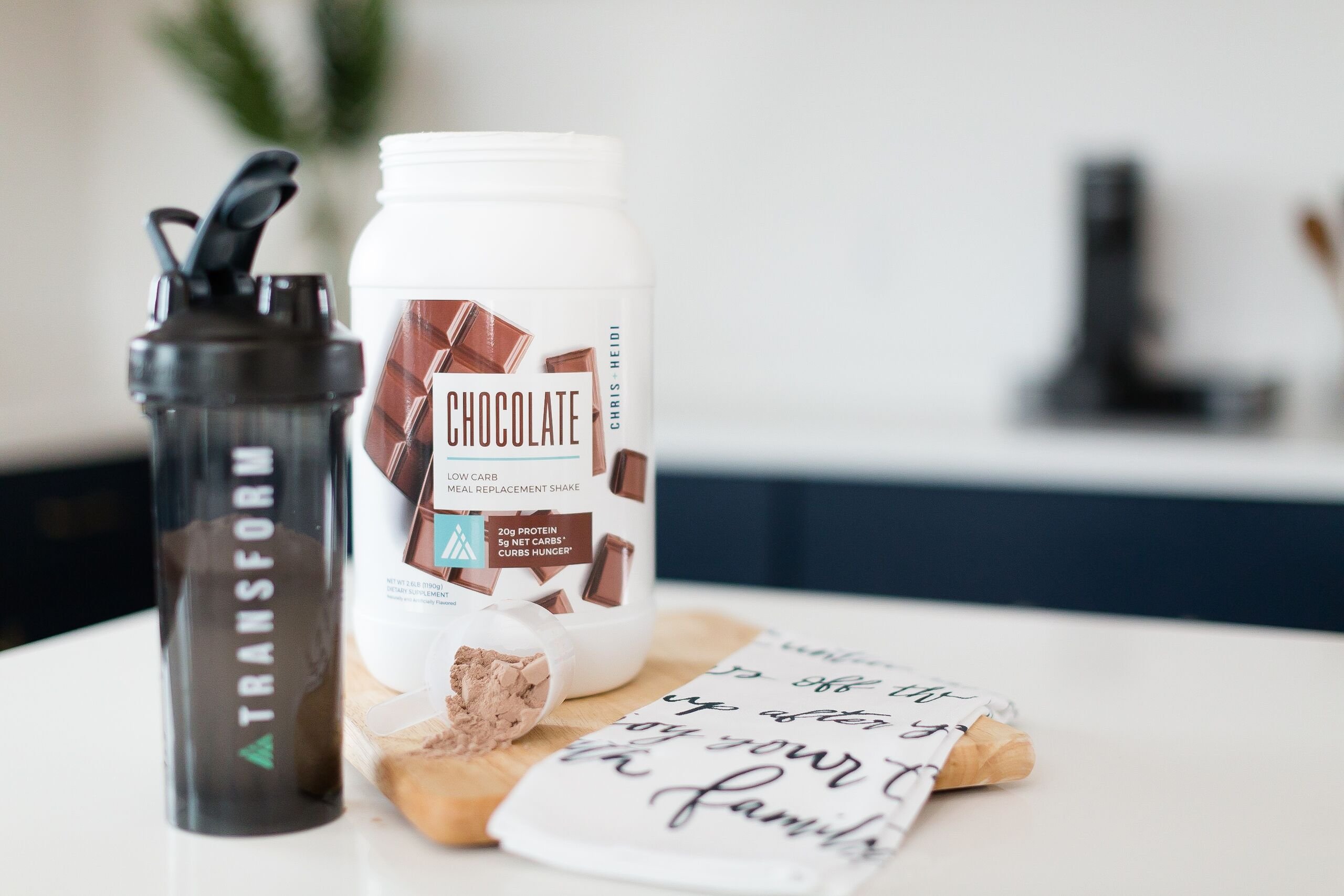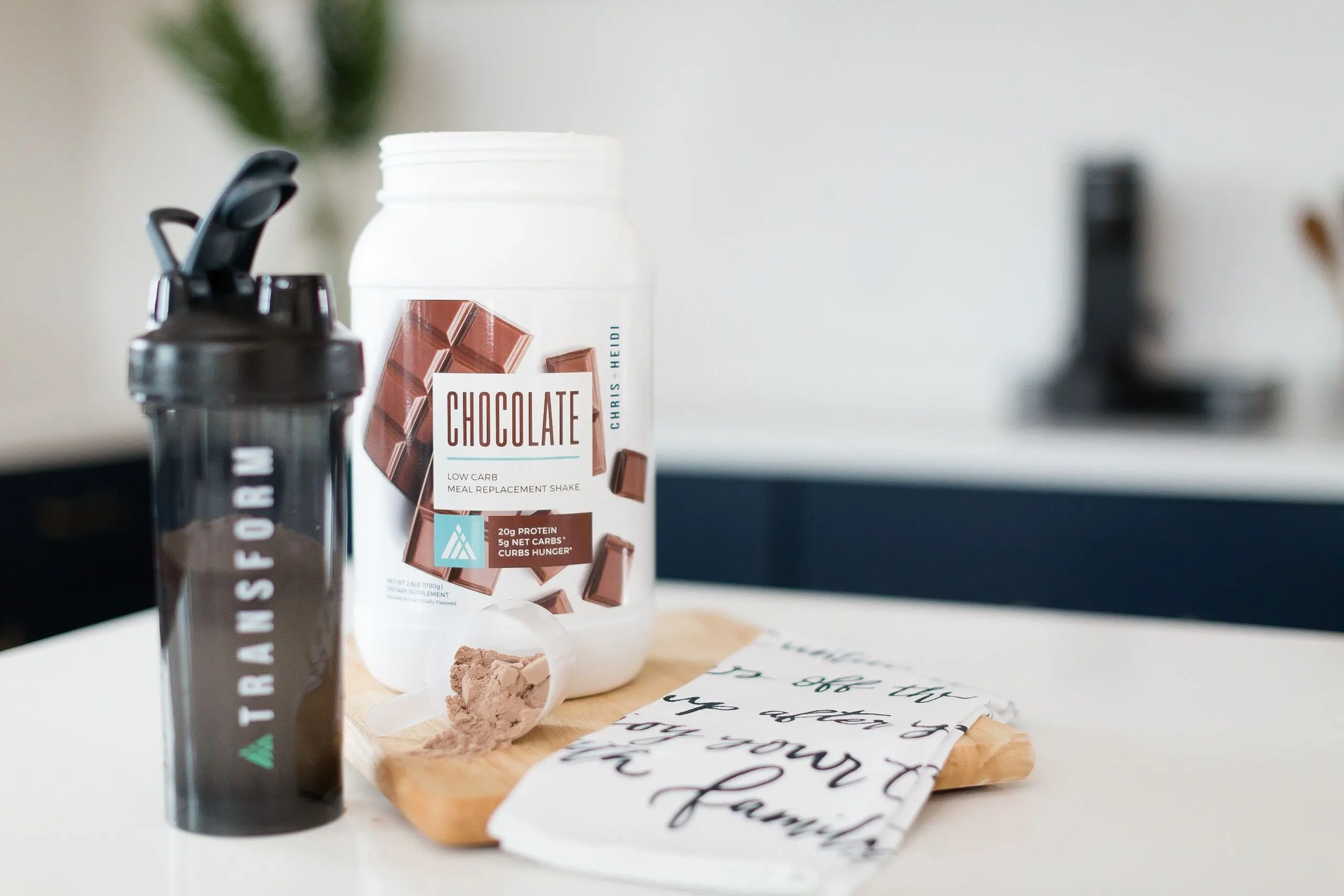 Watch below for a video bomb by Mr. Powell himself while Mars and I teach Matix a thing or two in the kitchen. (Moms, go ask your teenager if they know what a spatula is! We can't be the only ones!). No time for a video? I got you. Scroll down for this simple, delicious recipe you'll be making on repeat all year long!
The Best Chocolate and Peanut Butter Protein Shake Recipe
Ingredients:
1 cup unsweetened almond milk
1 tablespoon all-natural peanut butter
Splash of almond extract
Ice (as much as you prefer)
Directions:
Blend all ingredients together.
Enjoy!
Pro tip: If your shake is still too thick after blending, add a little bit of water and re-blend!
Nutrition Information: 300 calories, 16.5g fat, 9g carbs, 24.5g protein
Your challenge, should you choose to accept it, is to run to your kitchen and make this shake! Comment below and let me know your thoughts and if there's something else you'd love to see me healthify!
xo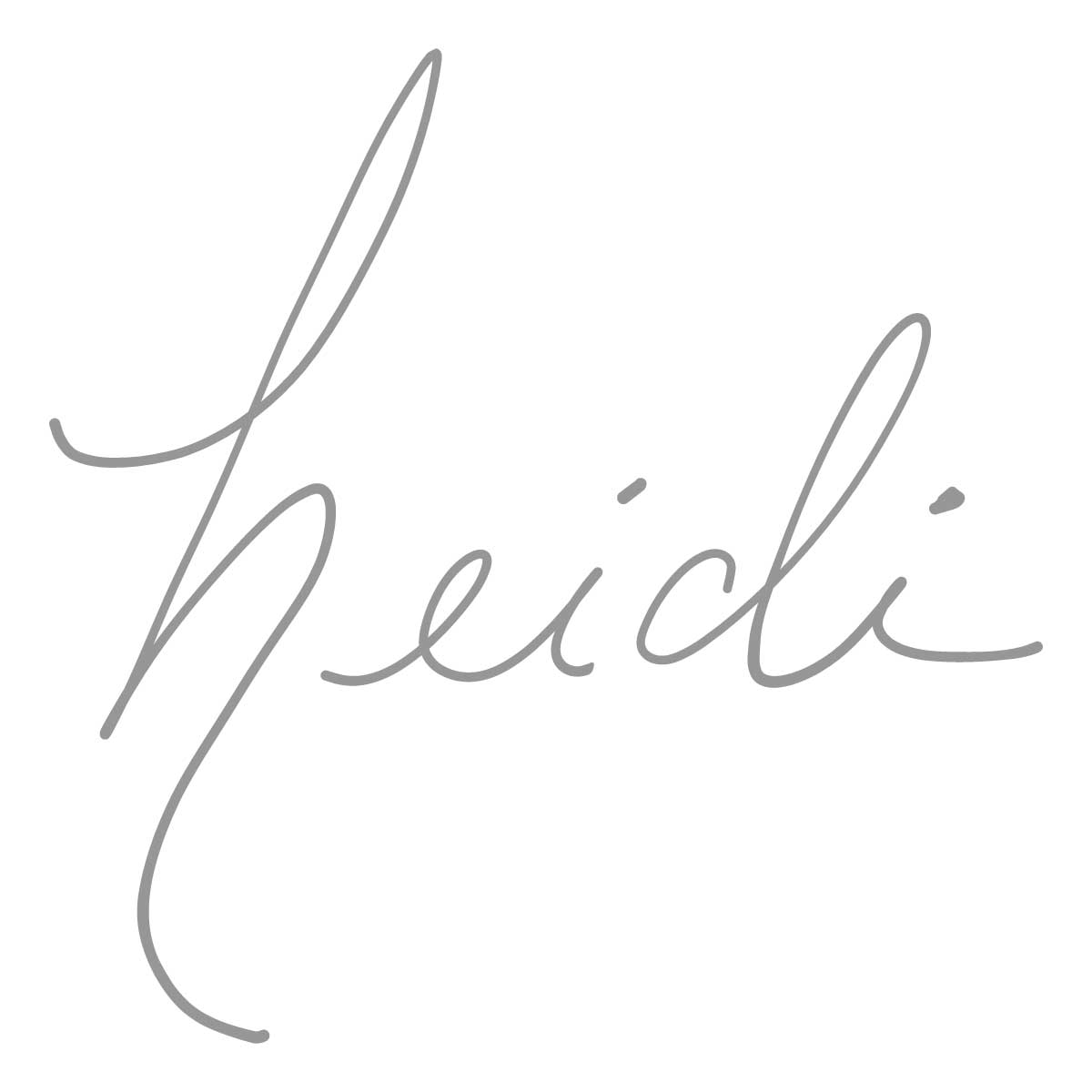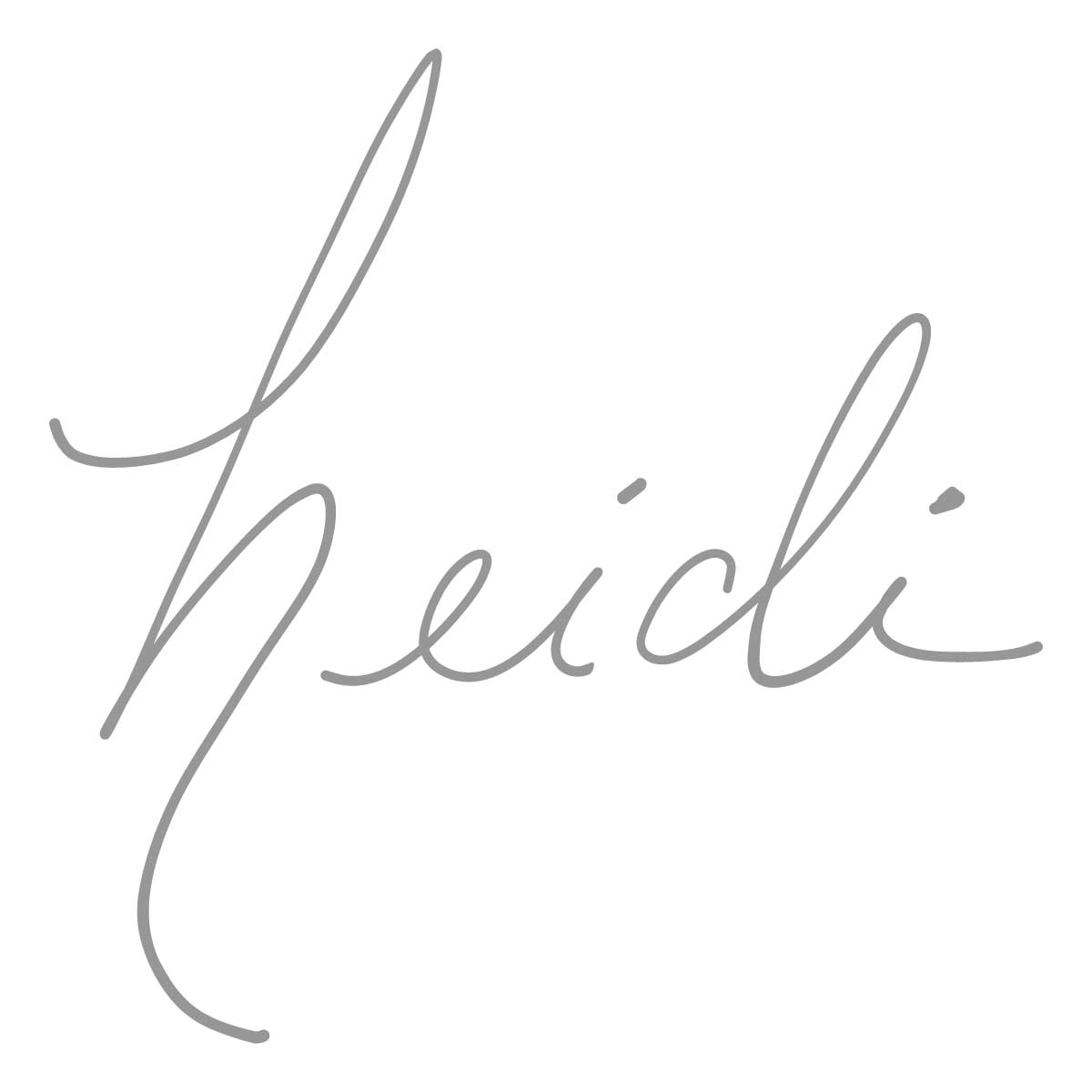 Related reading:
Maple Glazed Donut Protein Shake
Pumpkin Spice Latte Protein Shake
Eggnog Protein Shake Recipe
Pumpkin Pie + Protein Shake = Low Carb Heaven
3 Time-Saving, Pre-Packed Smoothie Recipes
Avocado Dreaming with this Breakfast Fruit Smoothie Recipe