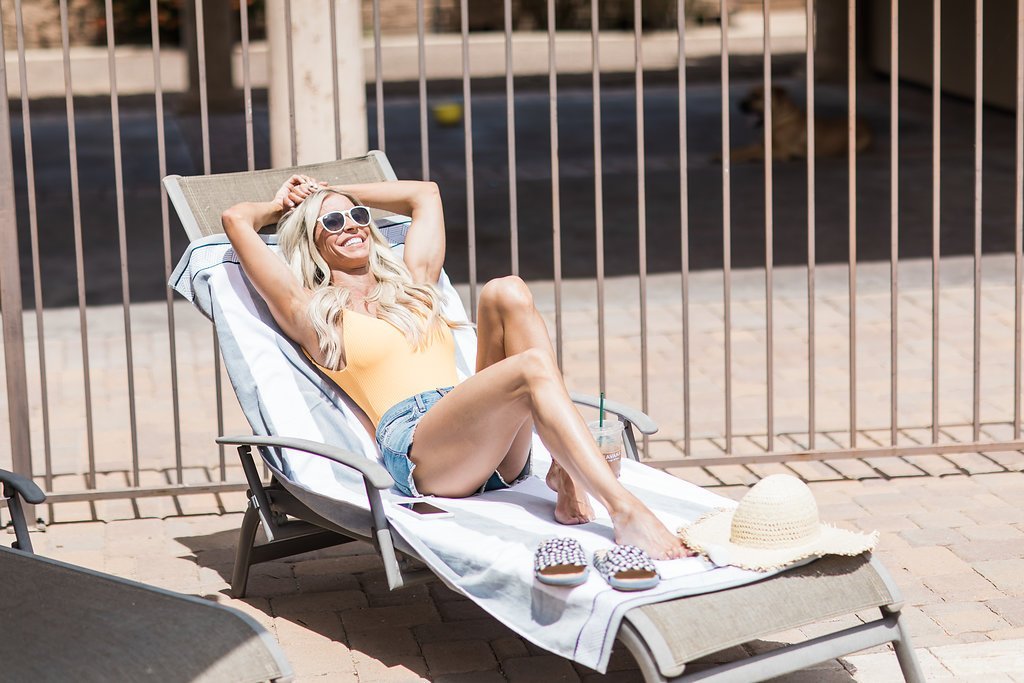 Nothing screams holiday more than a big ol' glass of eggnog! But filled with cream + sugar, this favorite holiday treat can easily derail your Transformation goals if you're not careful. Chris and I know how important it is to balance health and happiness, so we're giving you, straight from The TRANSFORM App, our Eggnog Protein Shake recipe! Healthy enough to keep you on track, but ho-ho-holiday enough to keep Santa jolly and full.
This recipe is also the perfect shake to try out our new TRANSFORM supplements coming in January! Just substitute the vanilla protein powder for our brand new TRANSFORM Vanilla Low Carb Meal Replacement, and you'll be in vanilla protein eggnog heaven!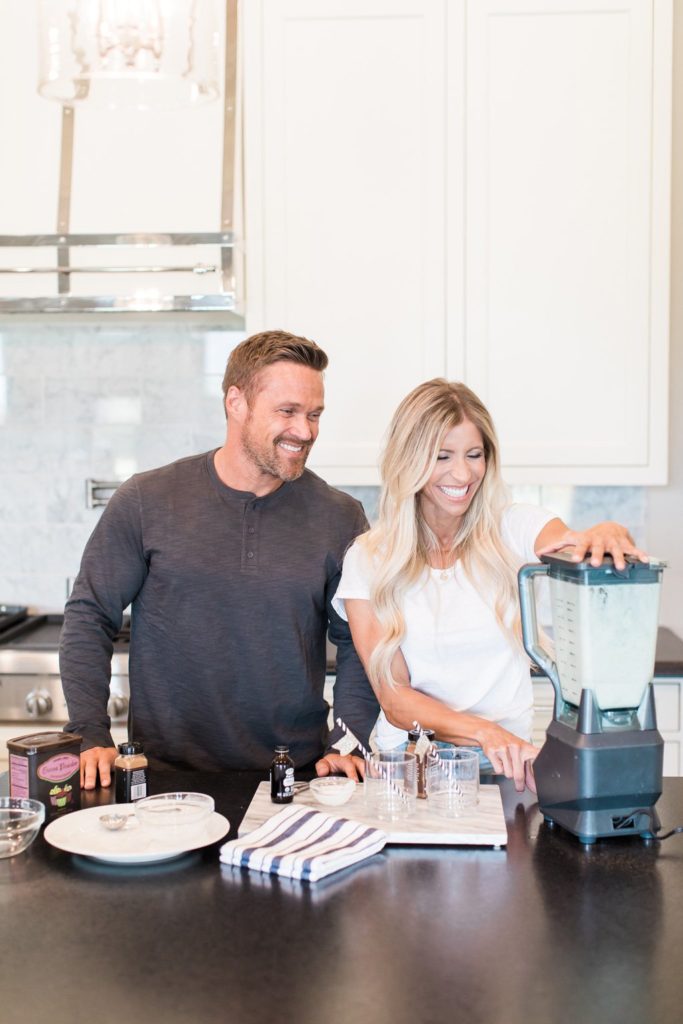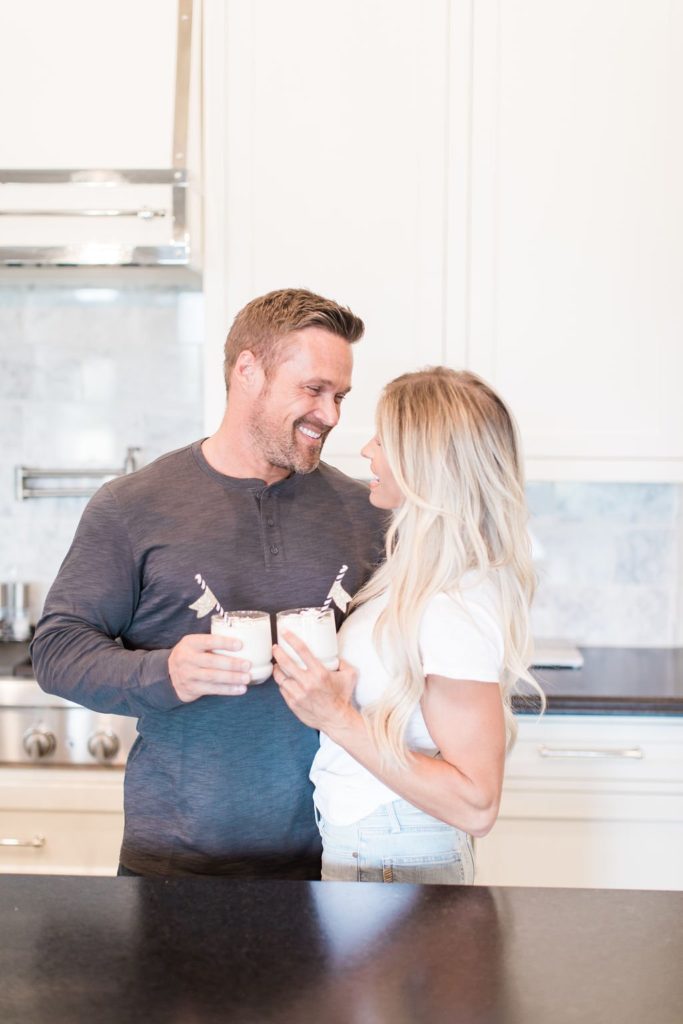 Outfit & Kitchen Details:
Slub Neck Tee?(also love this Madewell Tee),?Mother Jeans, Chris' Henley, Paper Straws?(similar in navy here), Glasses (similar here in grey hue with handle), Milk Carafe,?Blendtec Blender?(budget friendly model?here)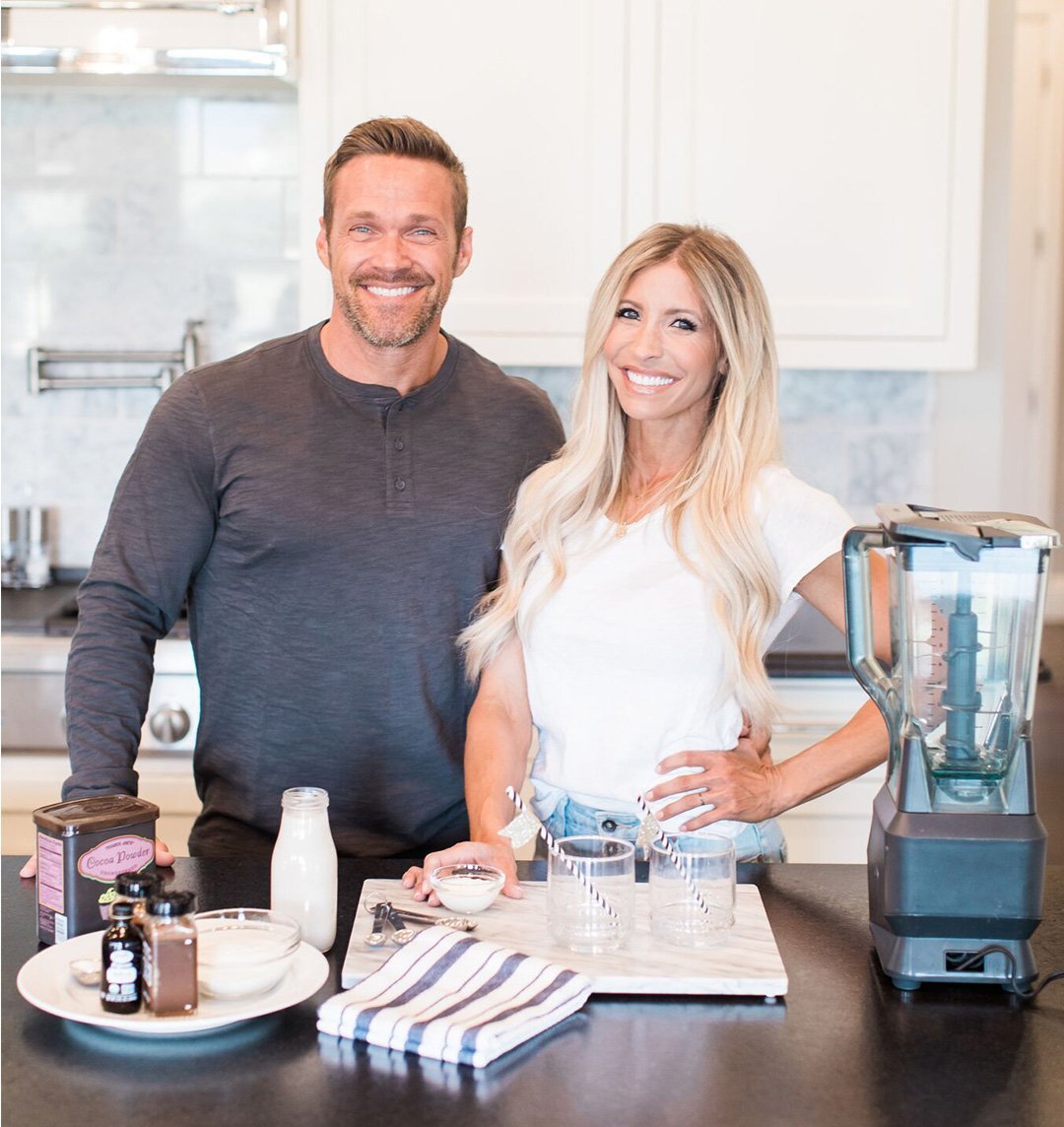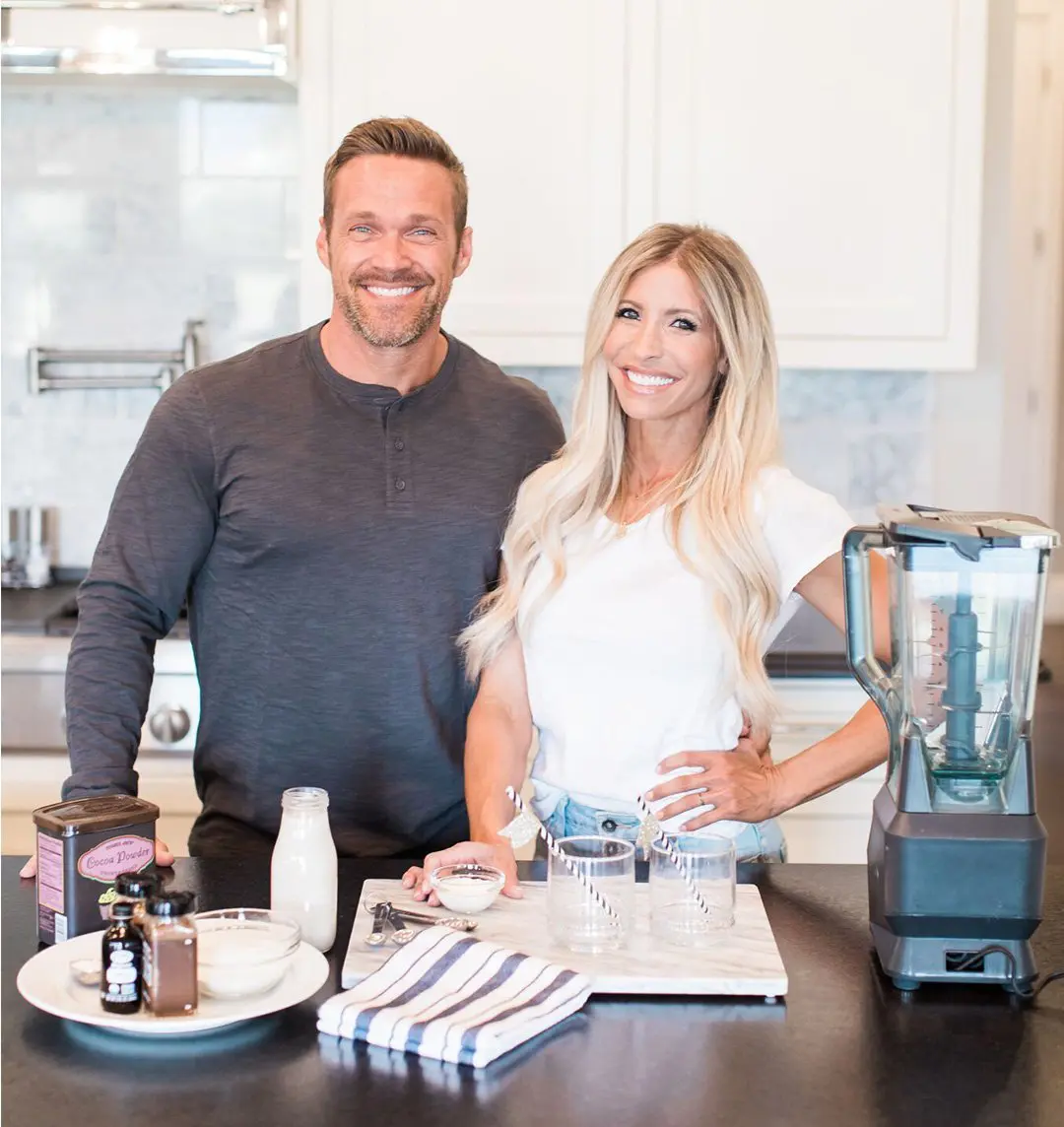 Eggnog Protein Shake Recipe
Makes 1 serving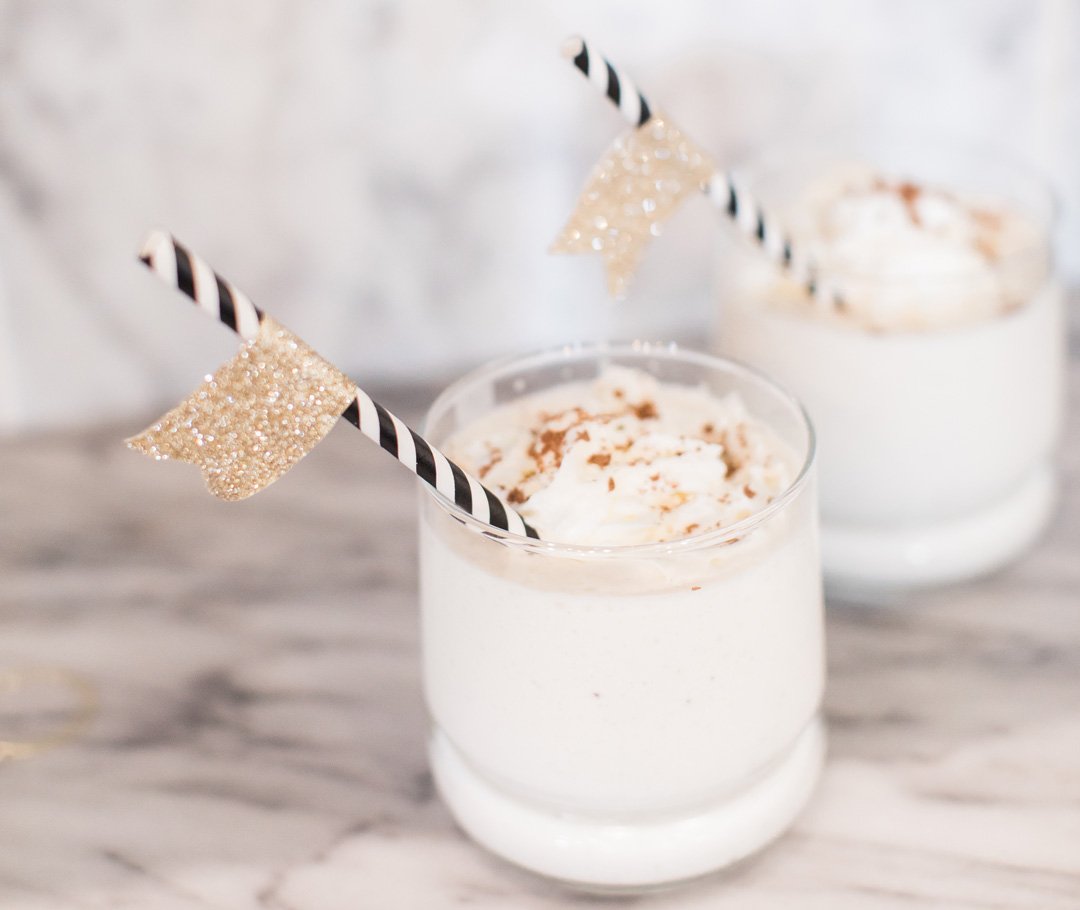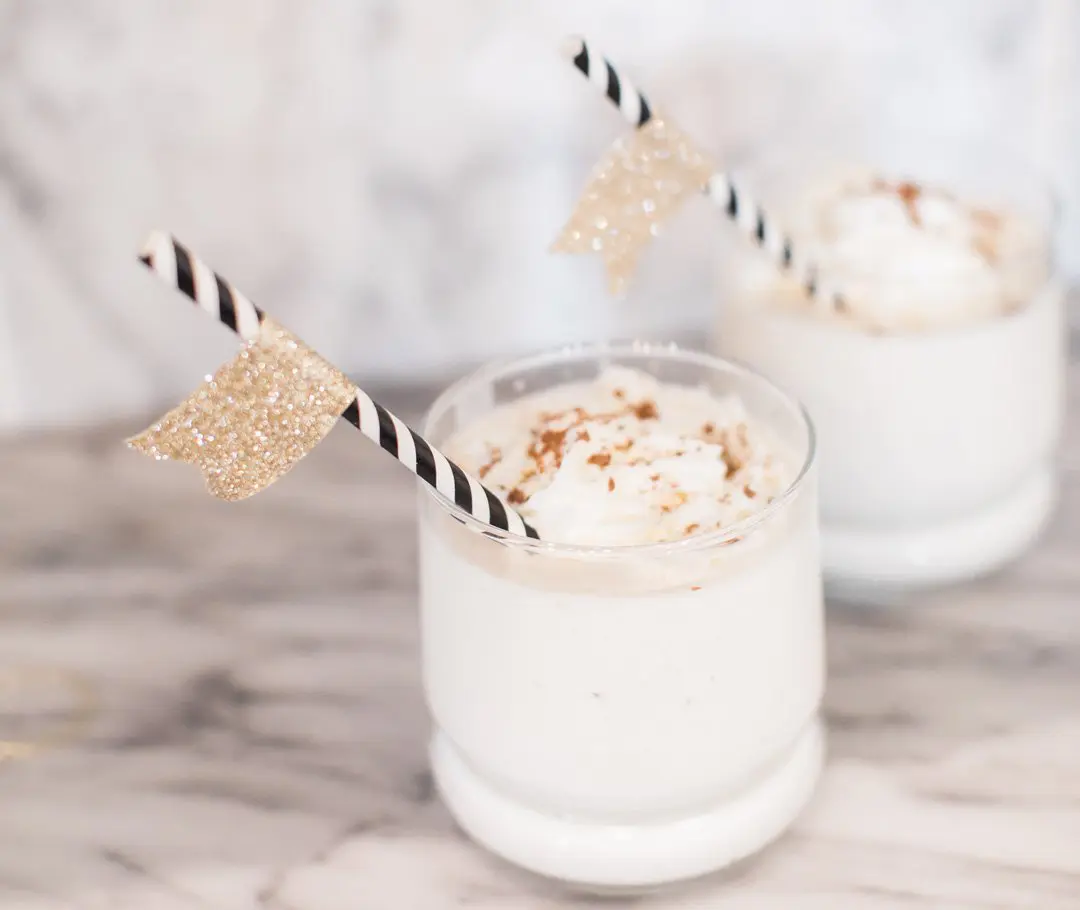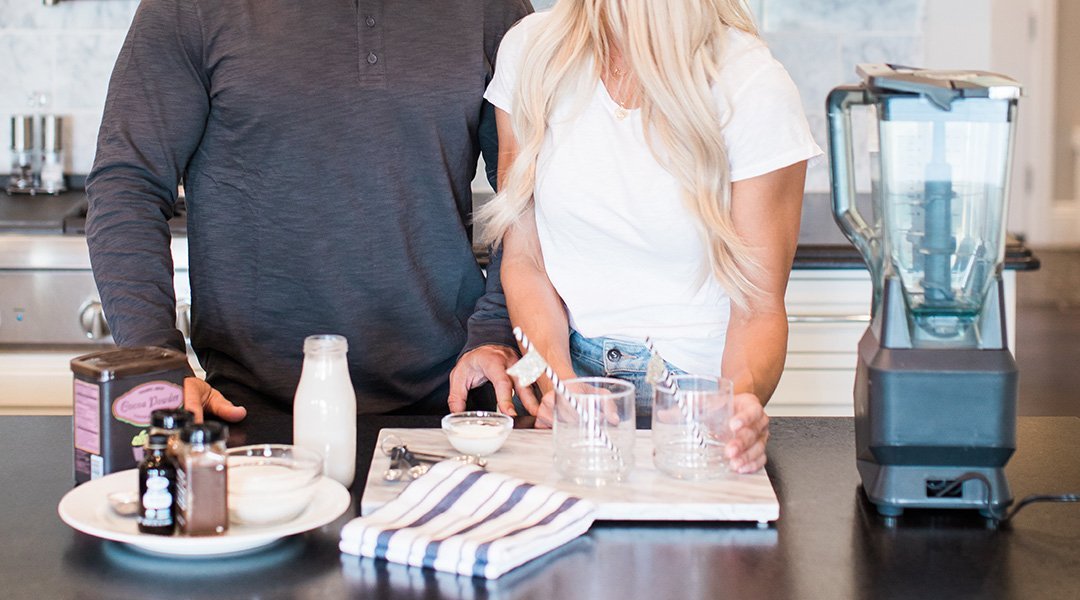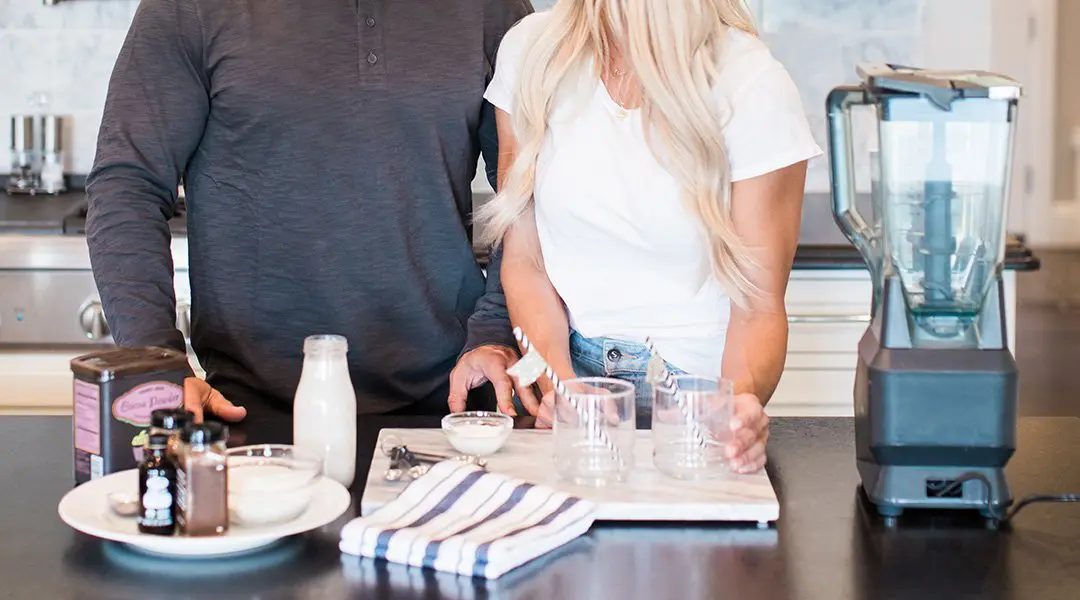 Ingredients:
1 ? cups unsweetened almond milk
2 tablespoons heavy whipping cream
1 ? scoops vanilla protein powder
1 tablespoon stevia
? teaspoon vanilla extract
? teaspoon nutmeg
Pinch cinnamon
5 tablespoons whipped cream (aerosol)
Ice as desired
Cocoa powder for garnish
Directions:
Combine all ingredients, except for whipped cream, in a blender. Blend until smooth.
Pour into a glass and top with whipped cream and garnish with cocoa powder. Enjoy!
Nutrition information: 344 calories, 19g fat, 10g carbs, 35g protein (If you use our TRANSFORM Vanilla Low Carb Meal Replacement, just adjust the macros accordingly).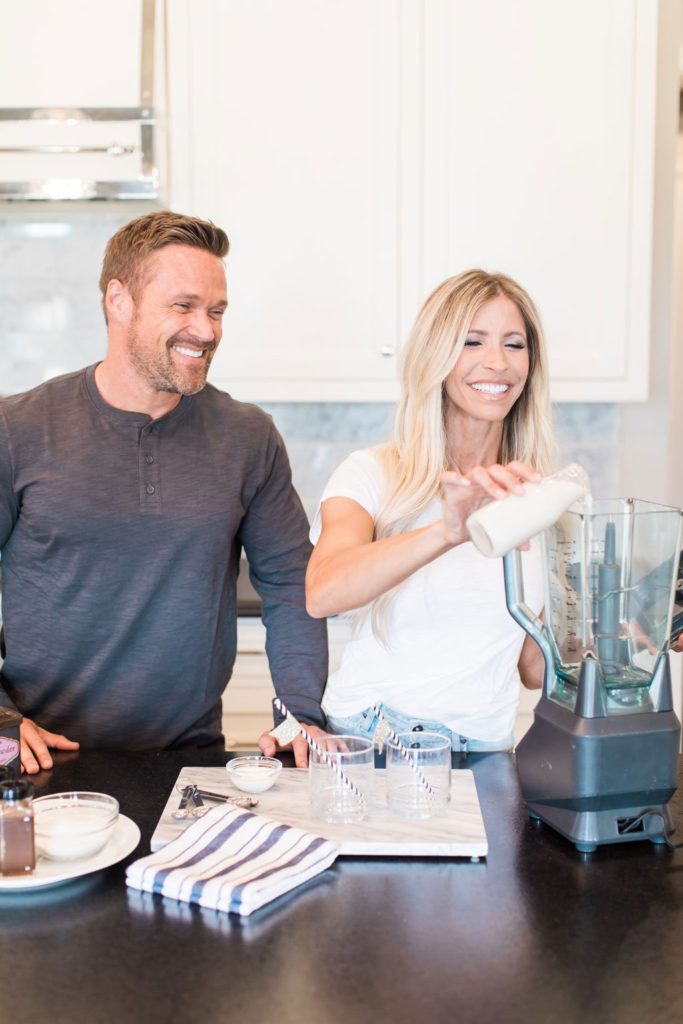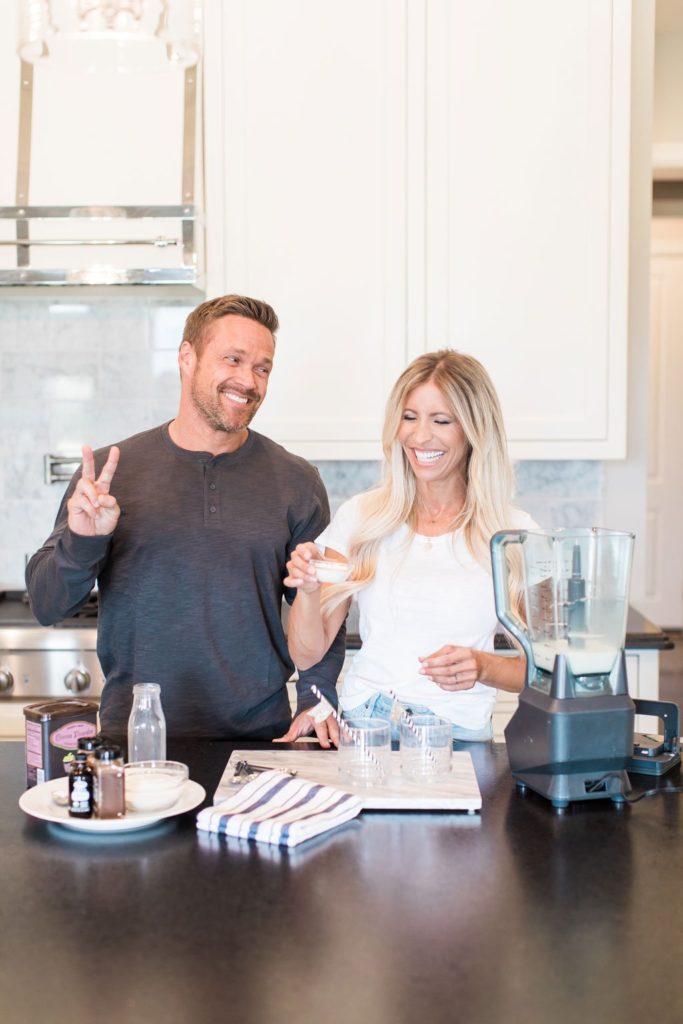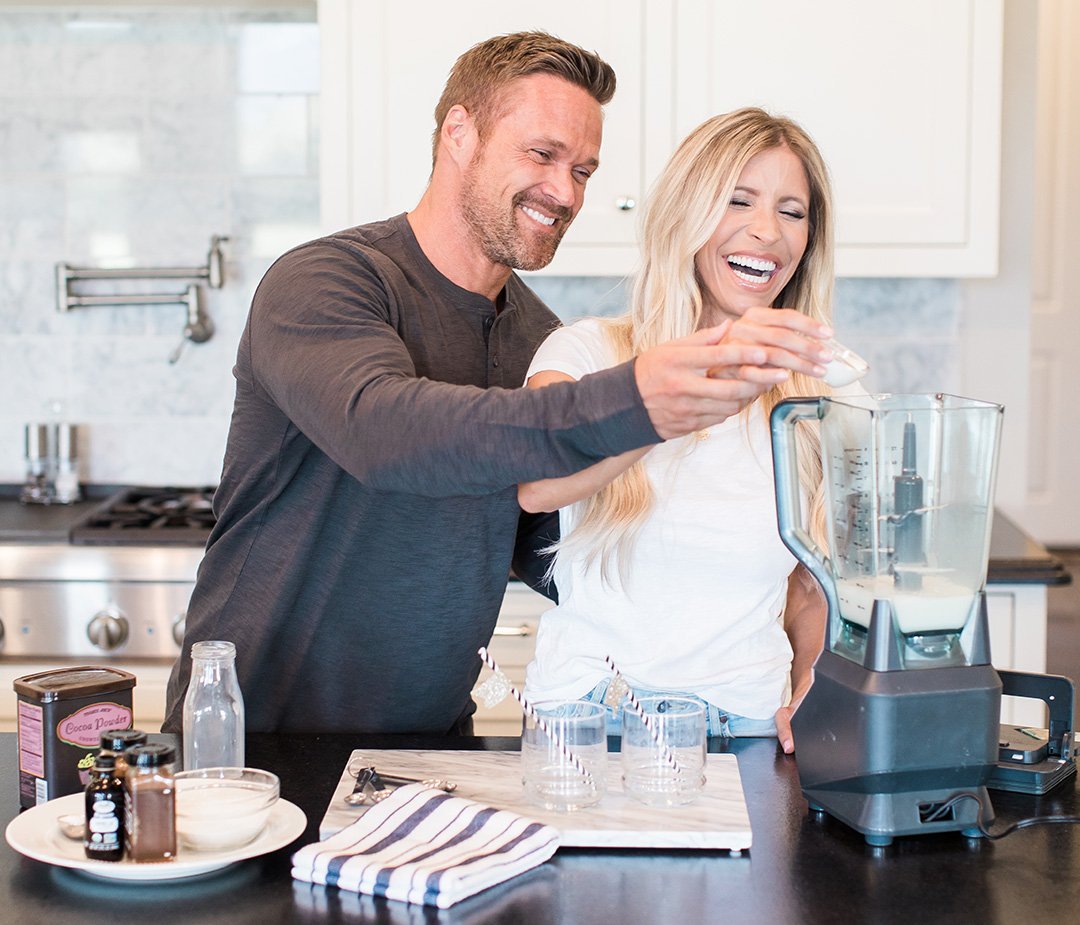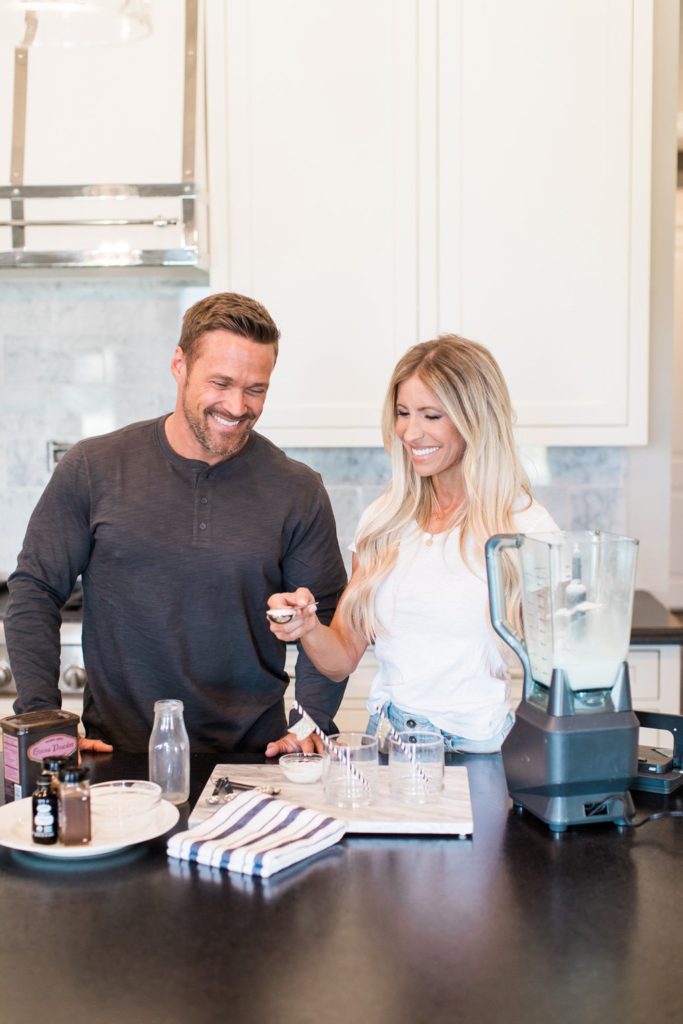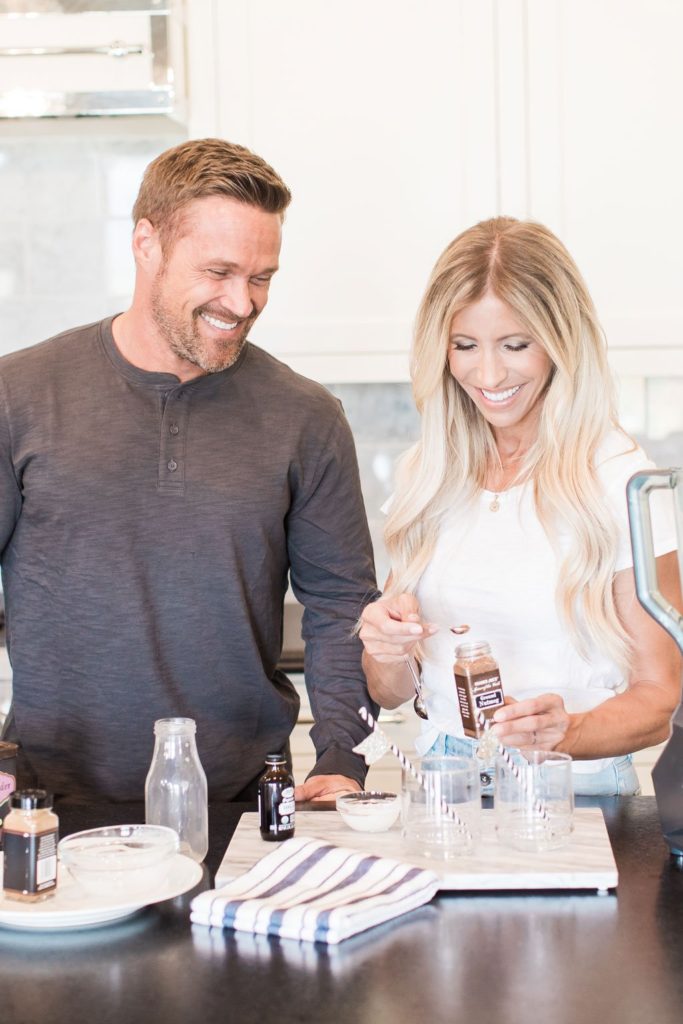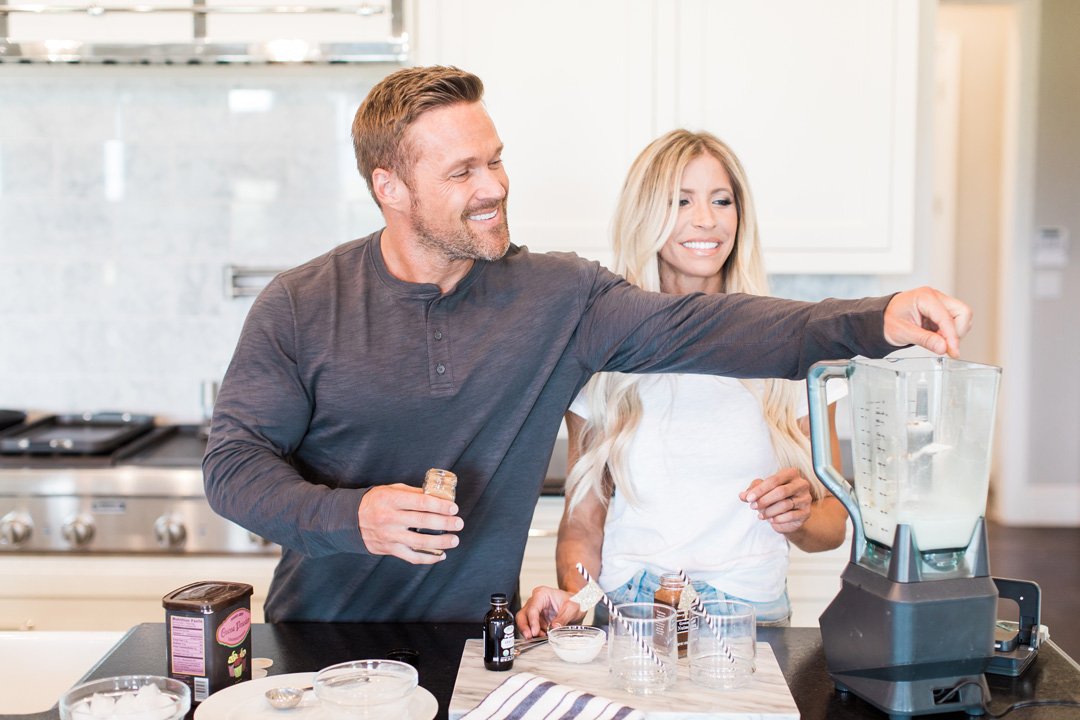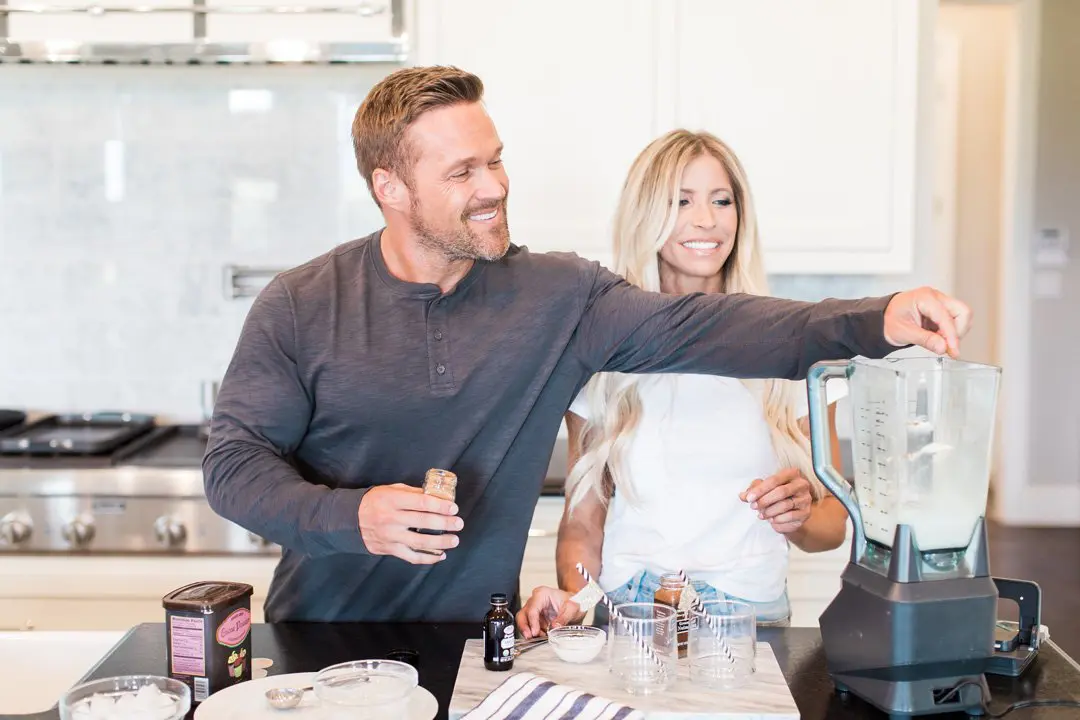 Spending time together in the kitchen is one of my favorite ways to bond with not only my kids, but Chris as well. I'm sure it comes as no surprise that sometimes our schedules get so dang hectic that it feels like we spend more time running in opposite directions than we do with one another. But days like today, when we can work on new delicious recipes for our tribe and share a few laughs in between, are absolutely priceless to me. Plus, Chris looks pretty good in an apron! 😉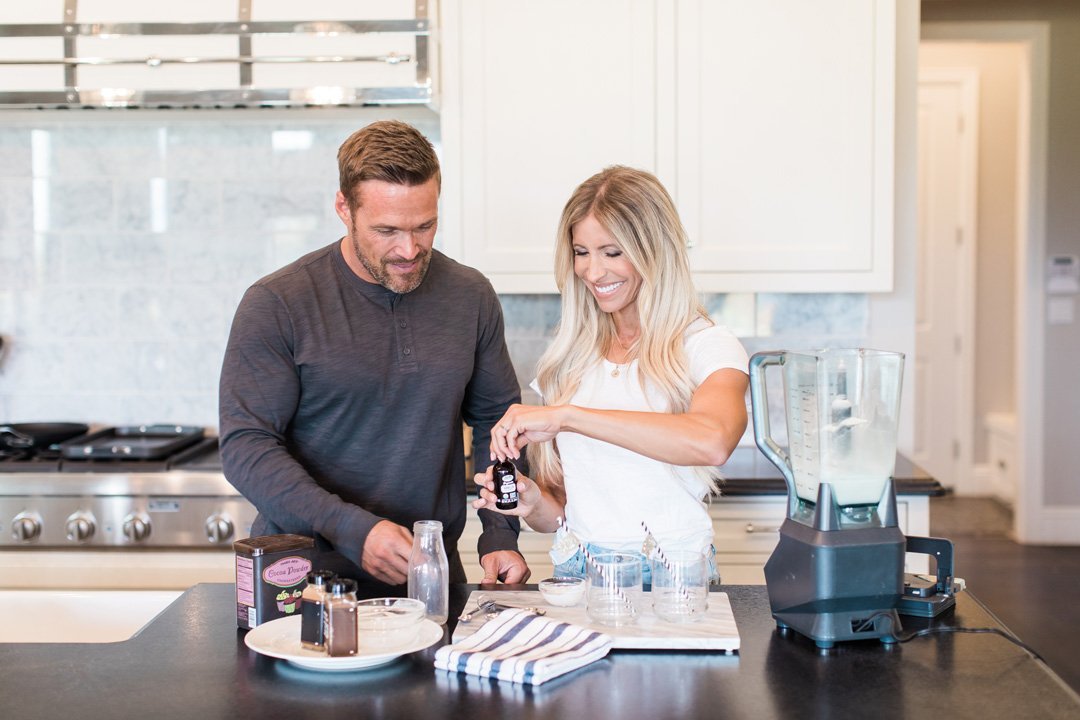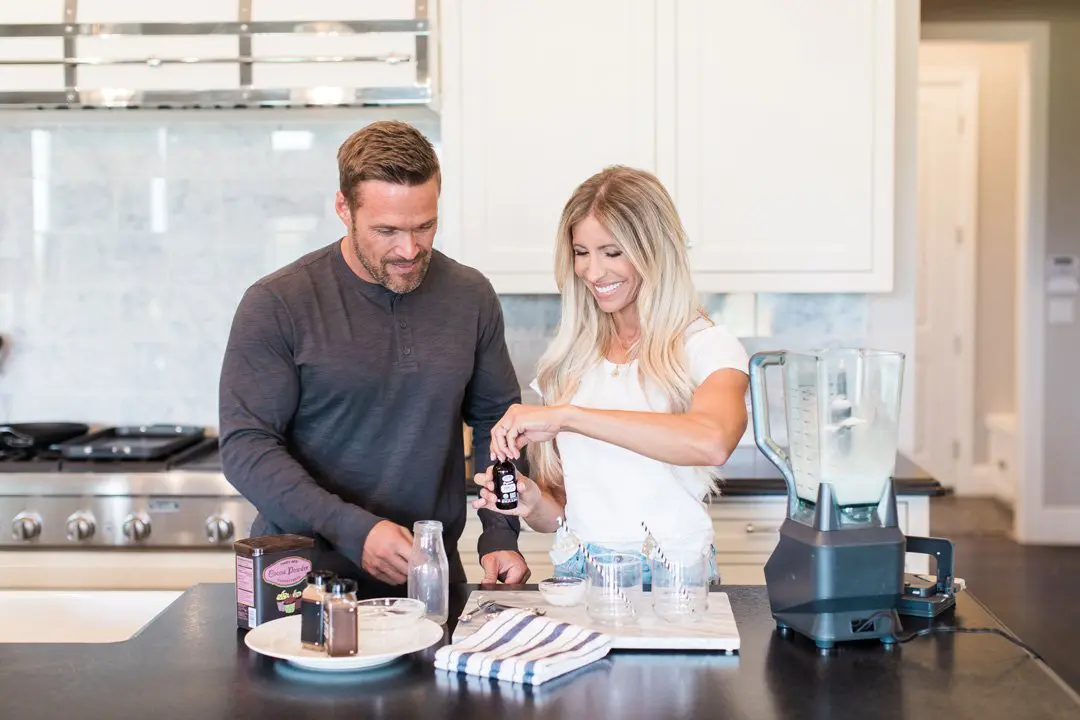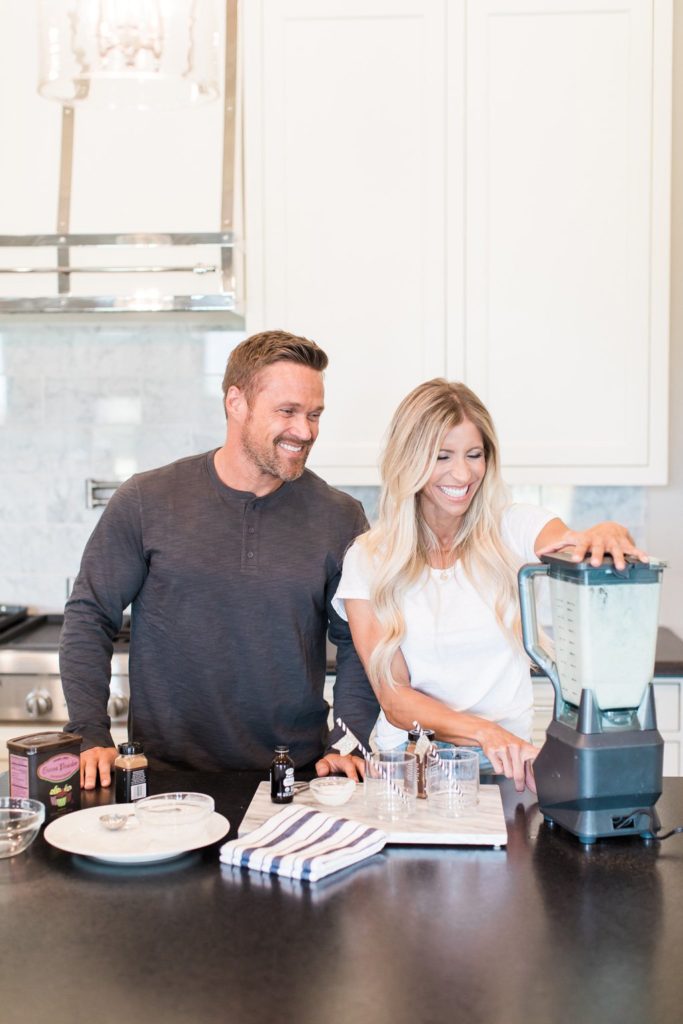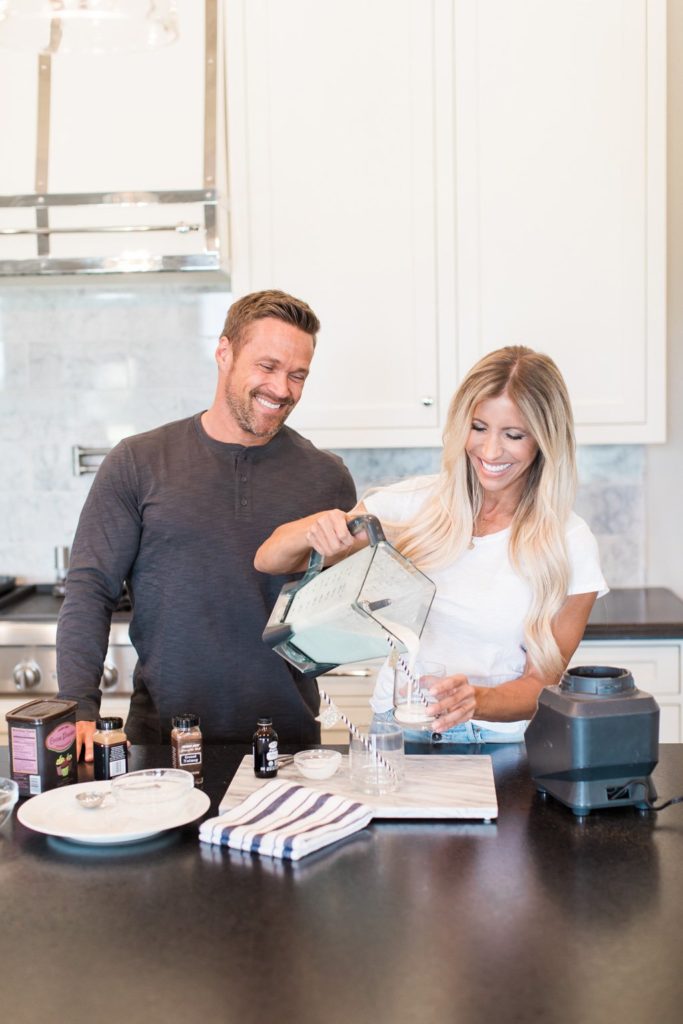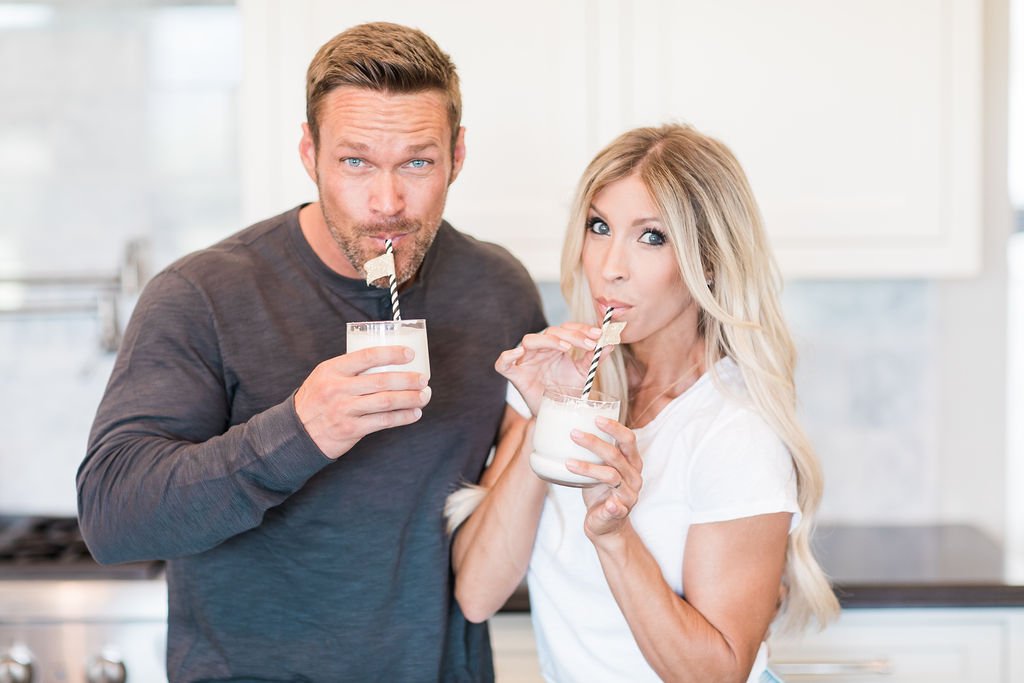 There you have it! I've said it before, and trust me guys, I'm going to keep telling you…Healthy living is all about finding balance. You shouldn't have to give up all the treats that make you happy just because you're working on some pretty big goals, and you also shouldn't derail from your path just because it's the holidays and these treats make you happy. It's all about finding that middle ground and knowing it's okay to indulge every now and then, but better yet, finding ways to healthy-up all those favorites that you love (like remixing your holiday fudge into my favorite PB Power Fudge!).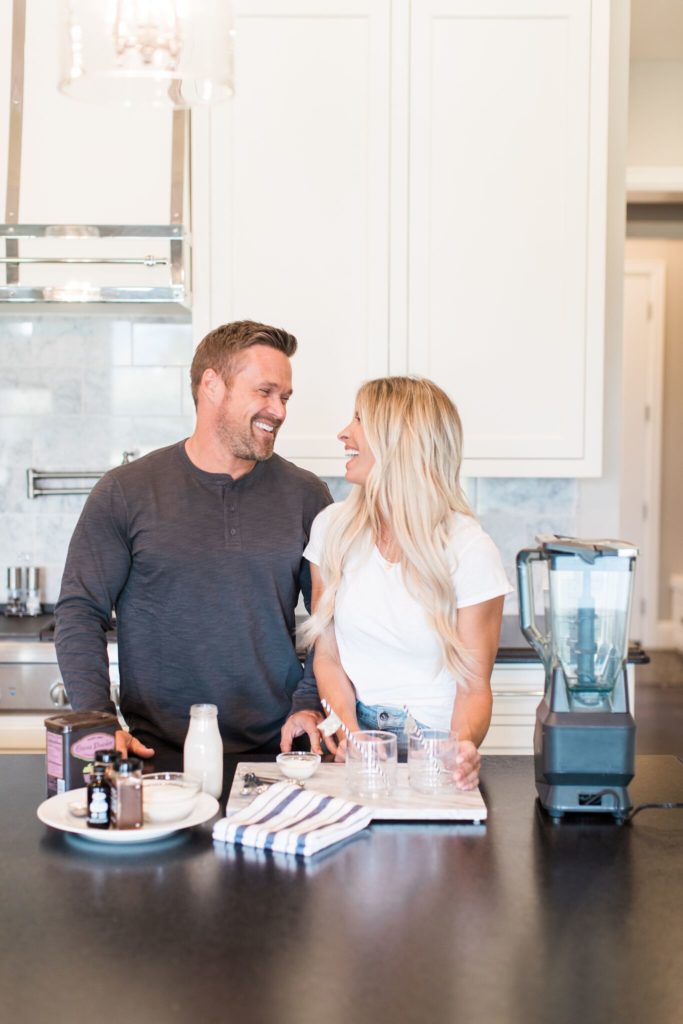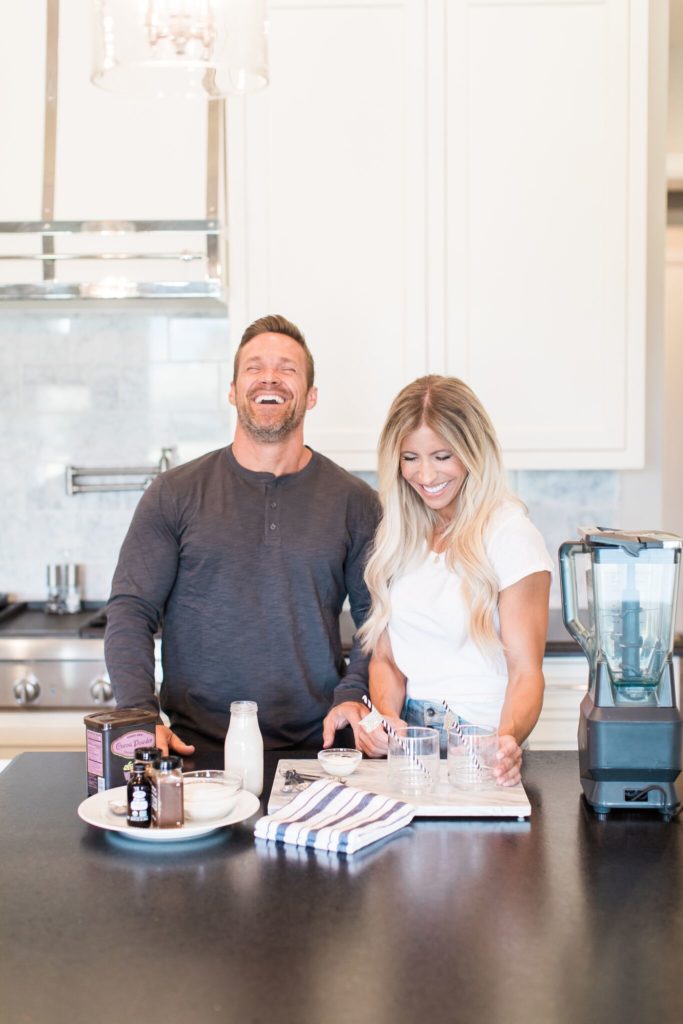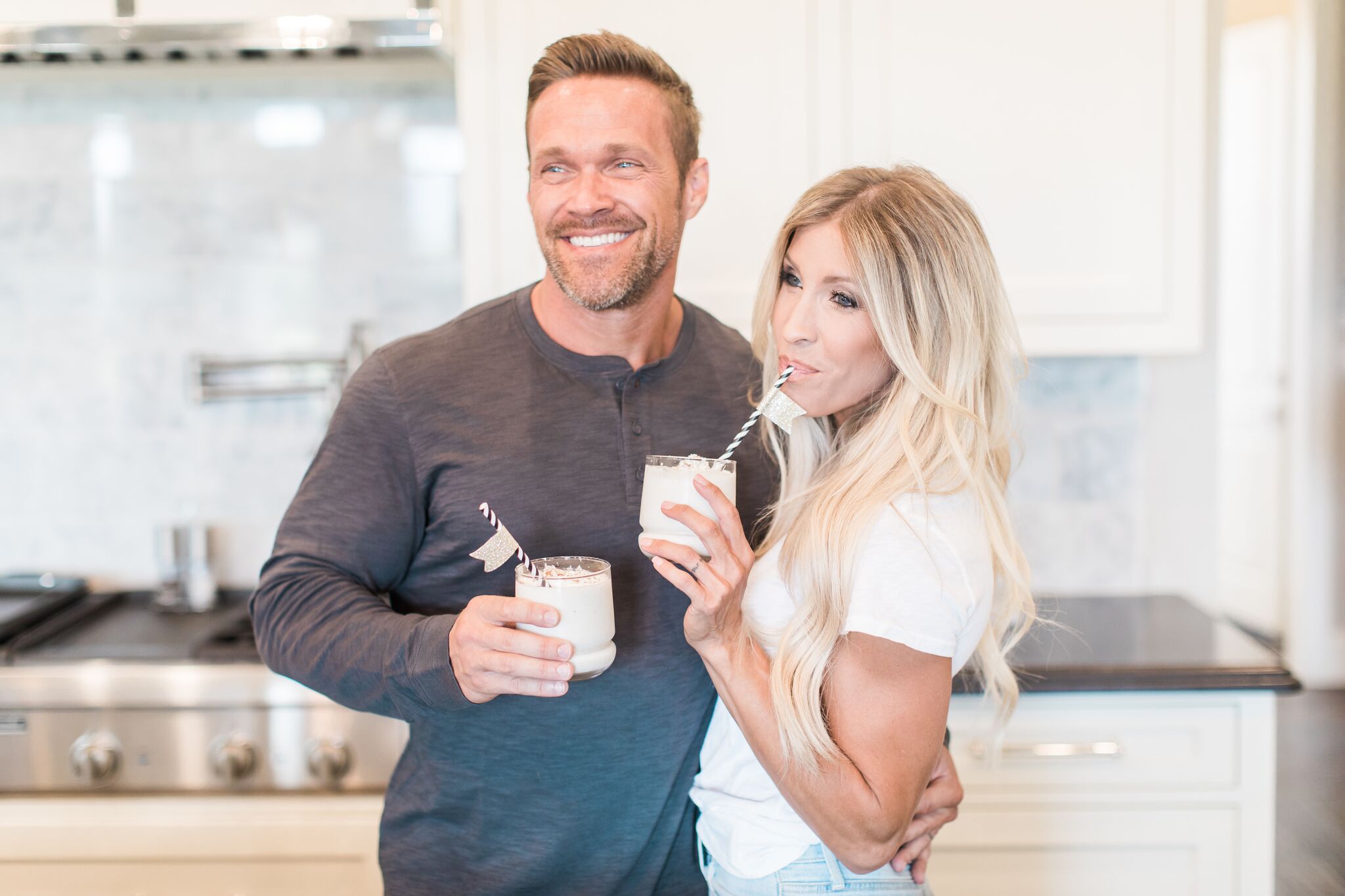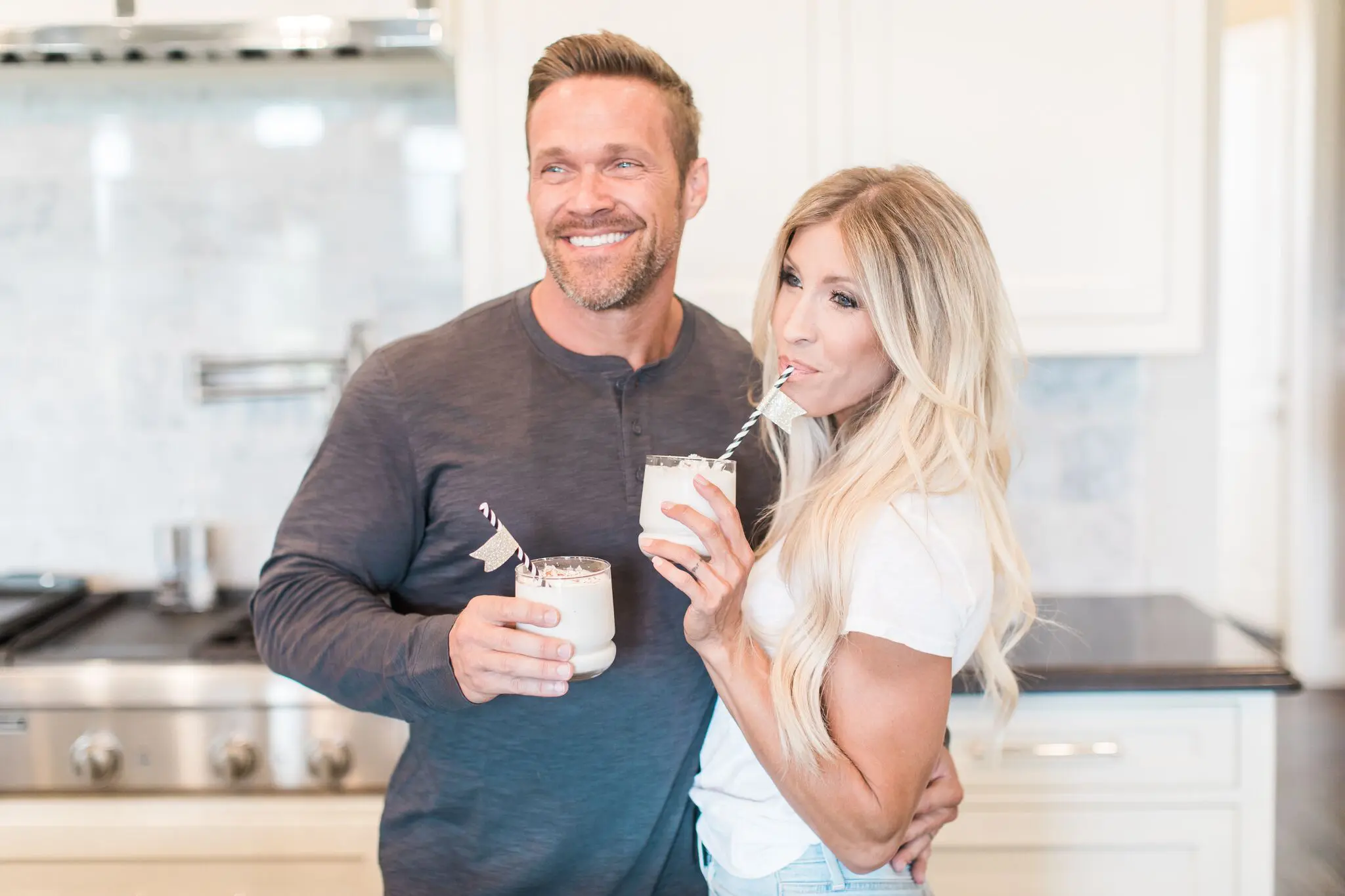 What's that one holiday treat you just can't live without? Drop a comment and let me know, and I'll see if I already have a healthy version stashed away in my recipes, or maybe we can add it to our list and create a new favorite for you to try!
xo,
Heidi
Related reading:
Pumpkin Spice Latte Protein Shake
Green Grinch Shake
Cinnamon Roll Mug Cake Recipe
Avocado Dreaming with this Breakfast Fruit Smoothie Recipe
My (Almost) Famous Pumpkin Pie Overnight Oats!