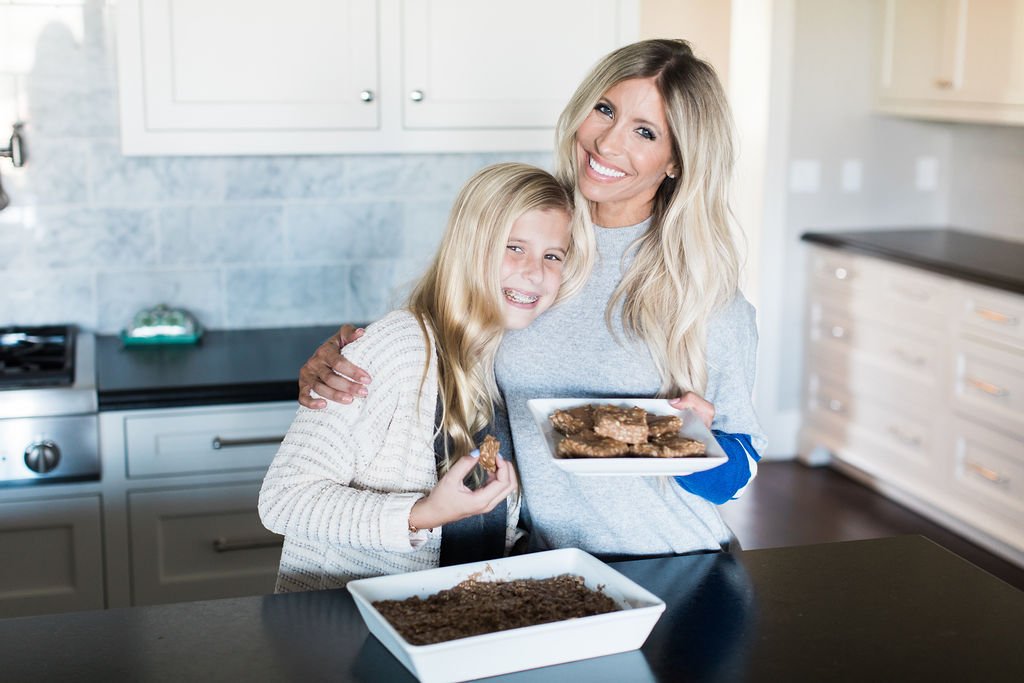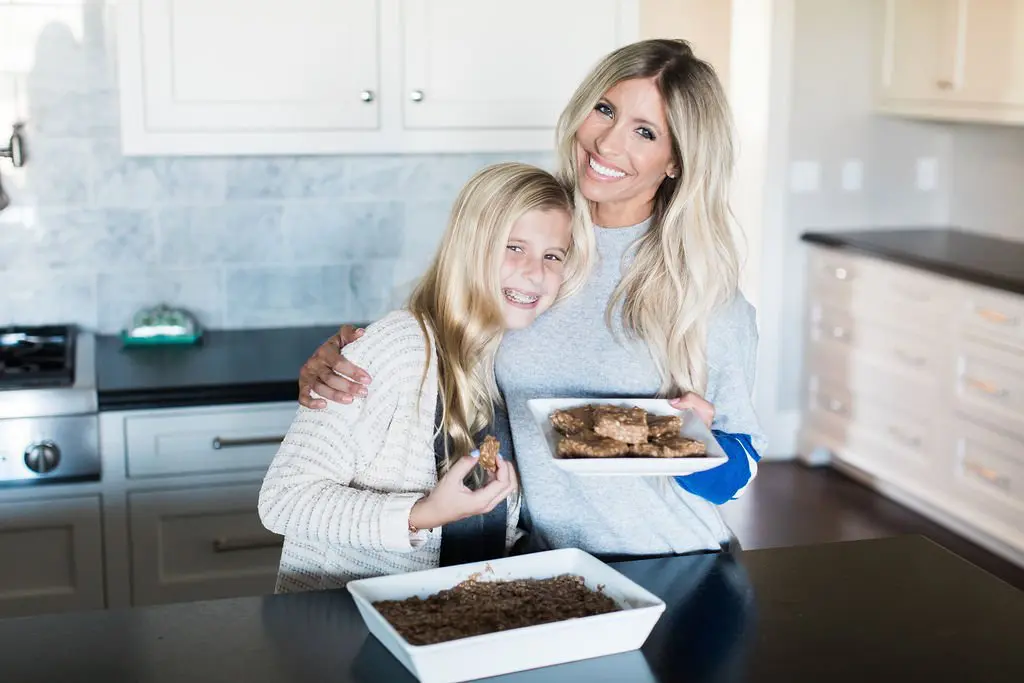 Did someone say peanut butter?! Those two magic words can get any feet running toward the kitchen in our house! Peanut butter is one of those amazing little treats that makes you feel like you're cheating on your transformation, when you're often not! Packed full of healthy fat, protein, and fiber, PB (in moderation) is the perfect pick-me-up to keep those taste buds satisfied while still keeping you on track to achieving your goals. Plus it's pretty dang delicious. #truth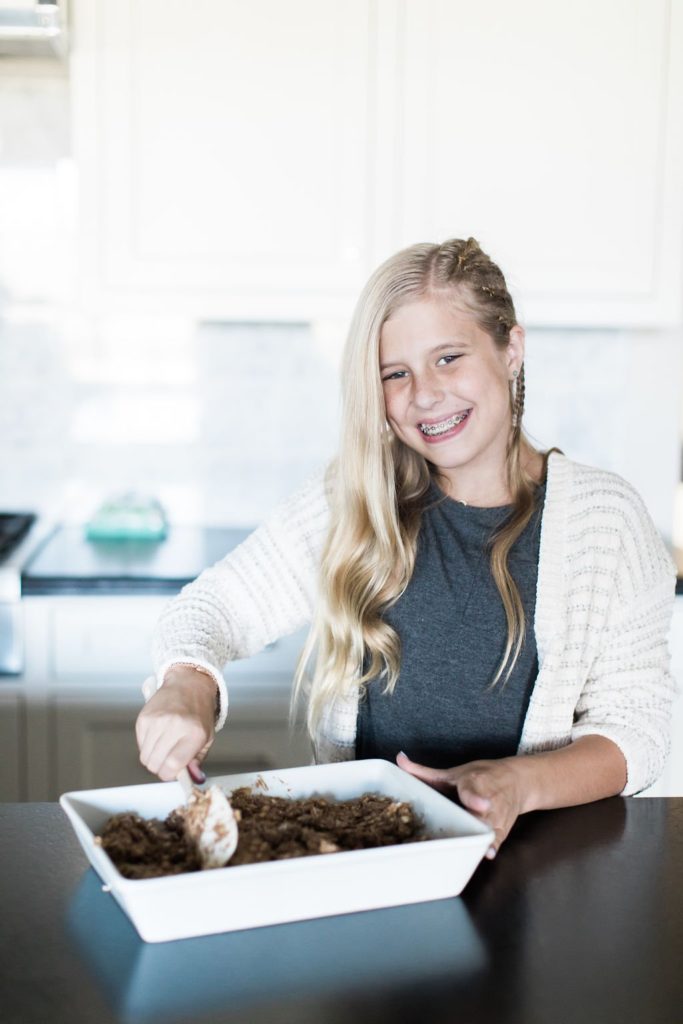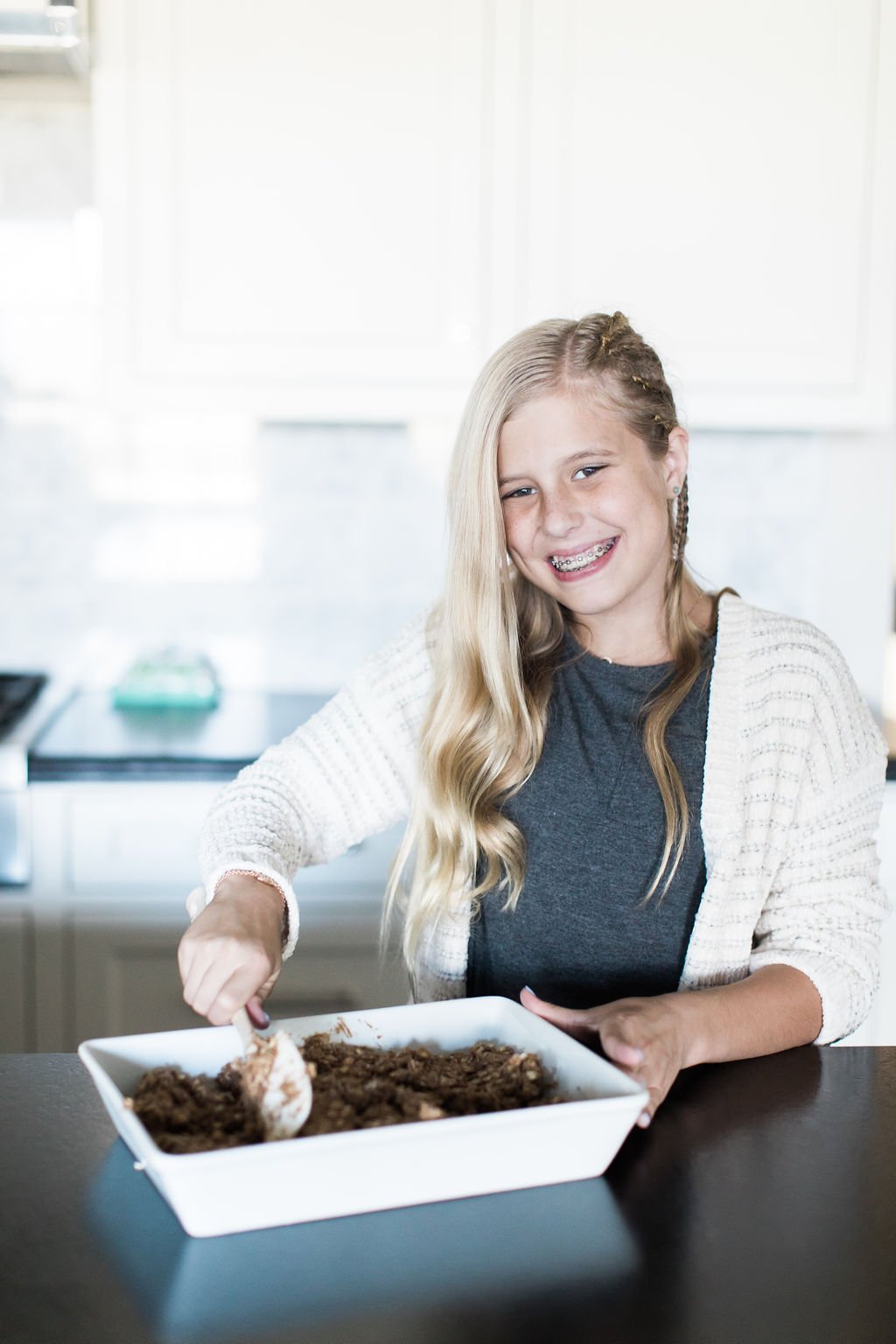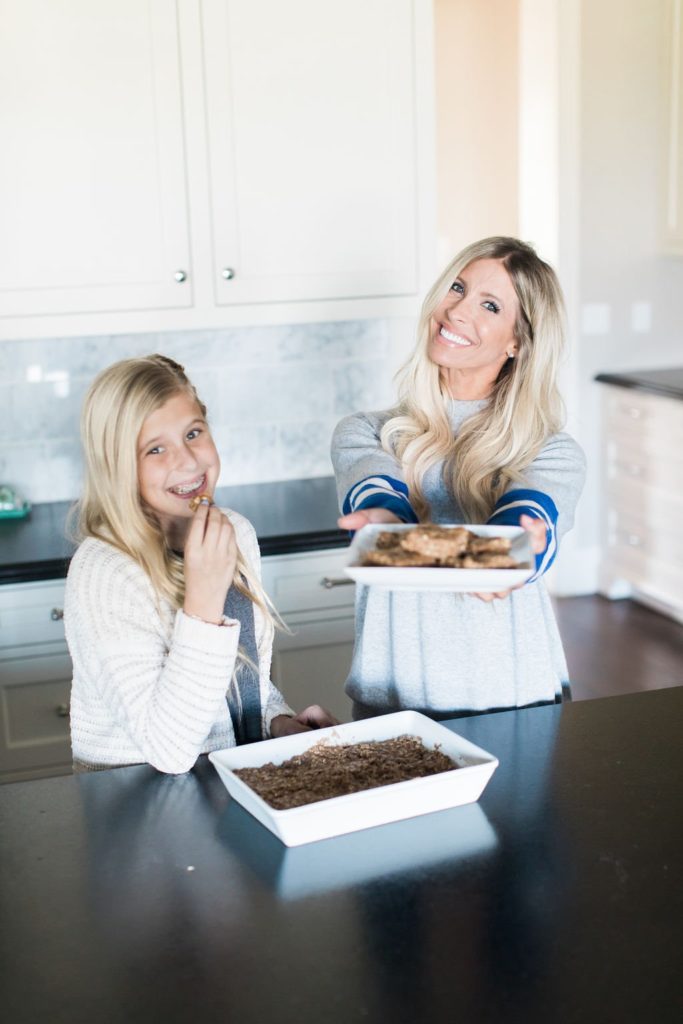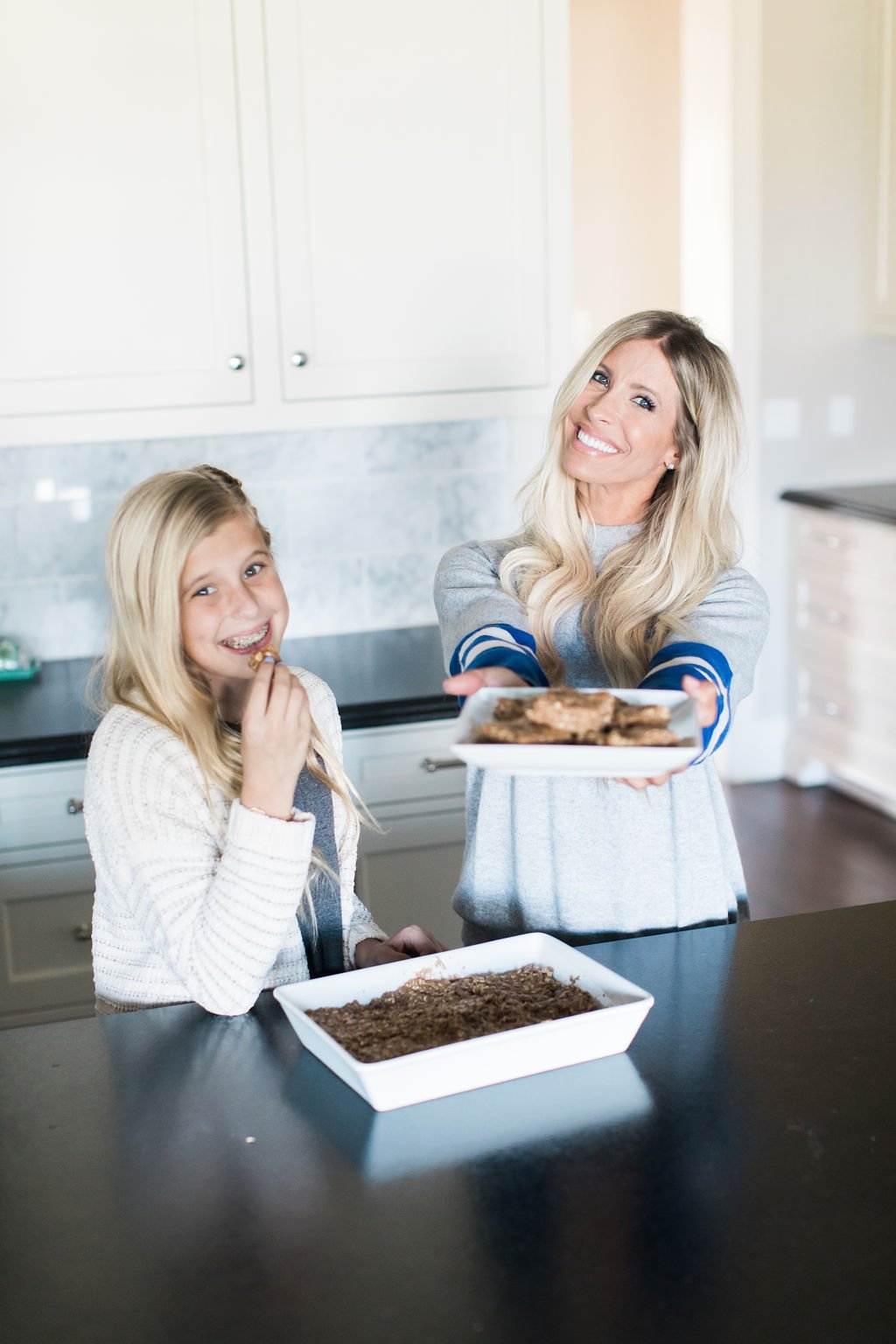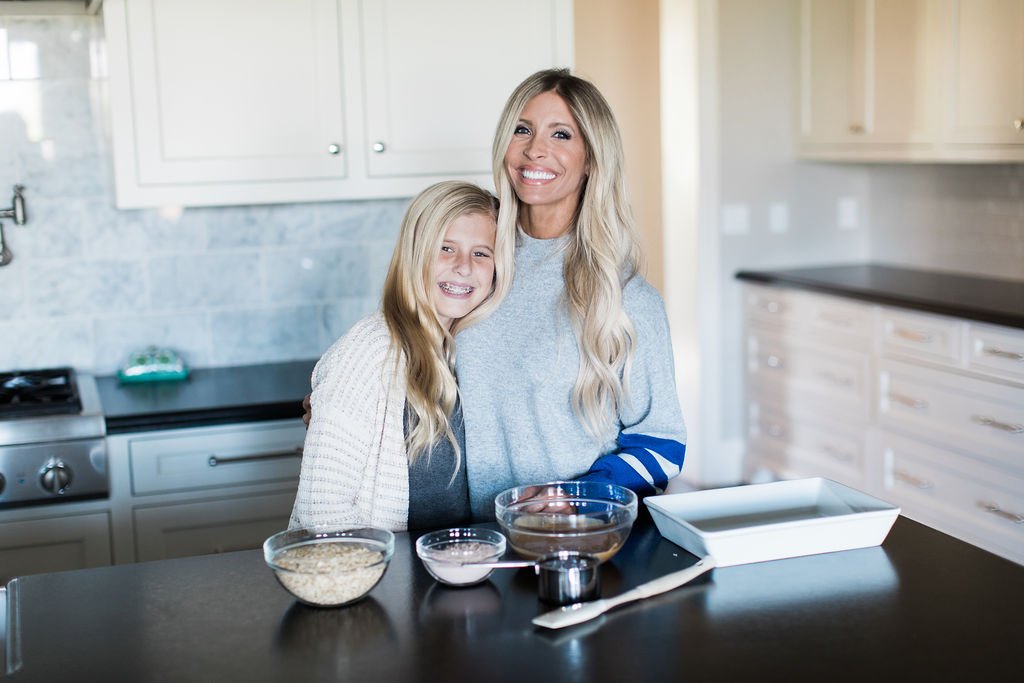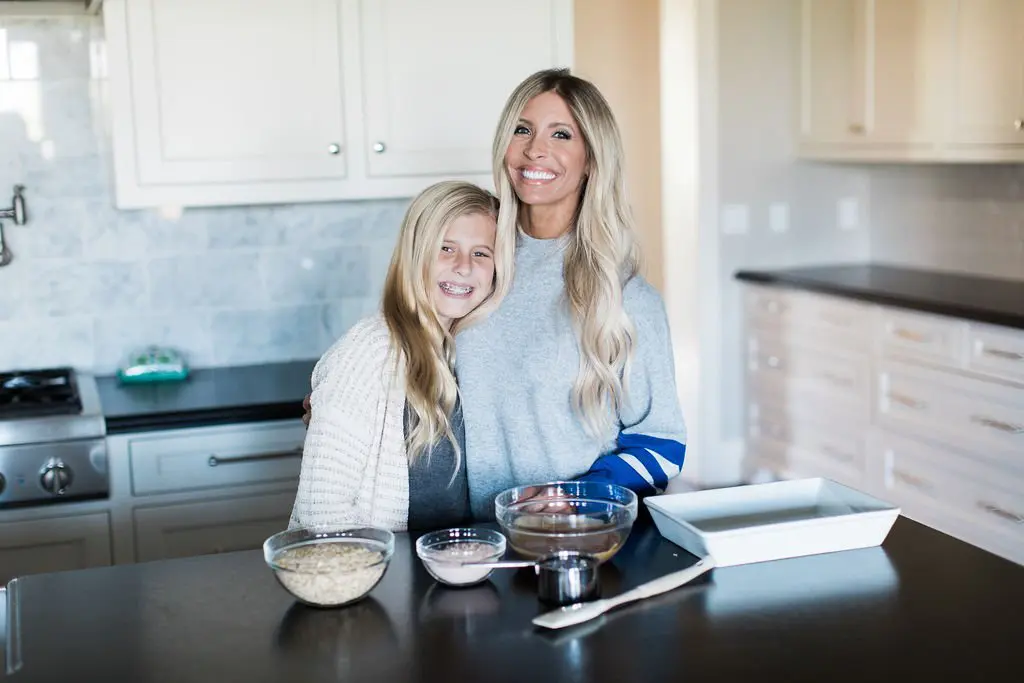 Outfit Details: Color block Cashmere Sweater?(also love this color block sweater?and budget-friendly here for under $20)?, Glass Mixing Bowl Set, White Serving Set, White Rubber Spatula Set?(love this set with gold handle)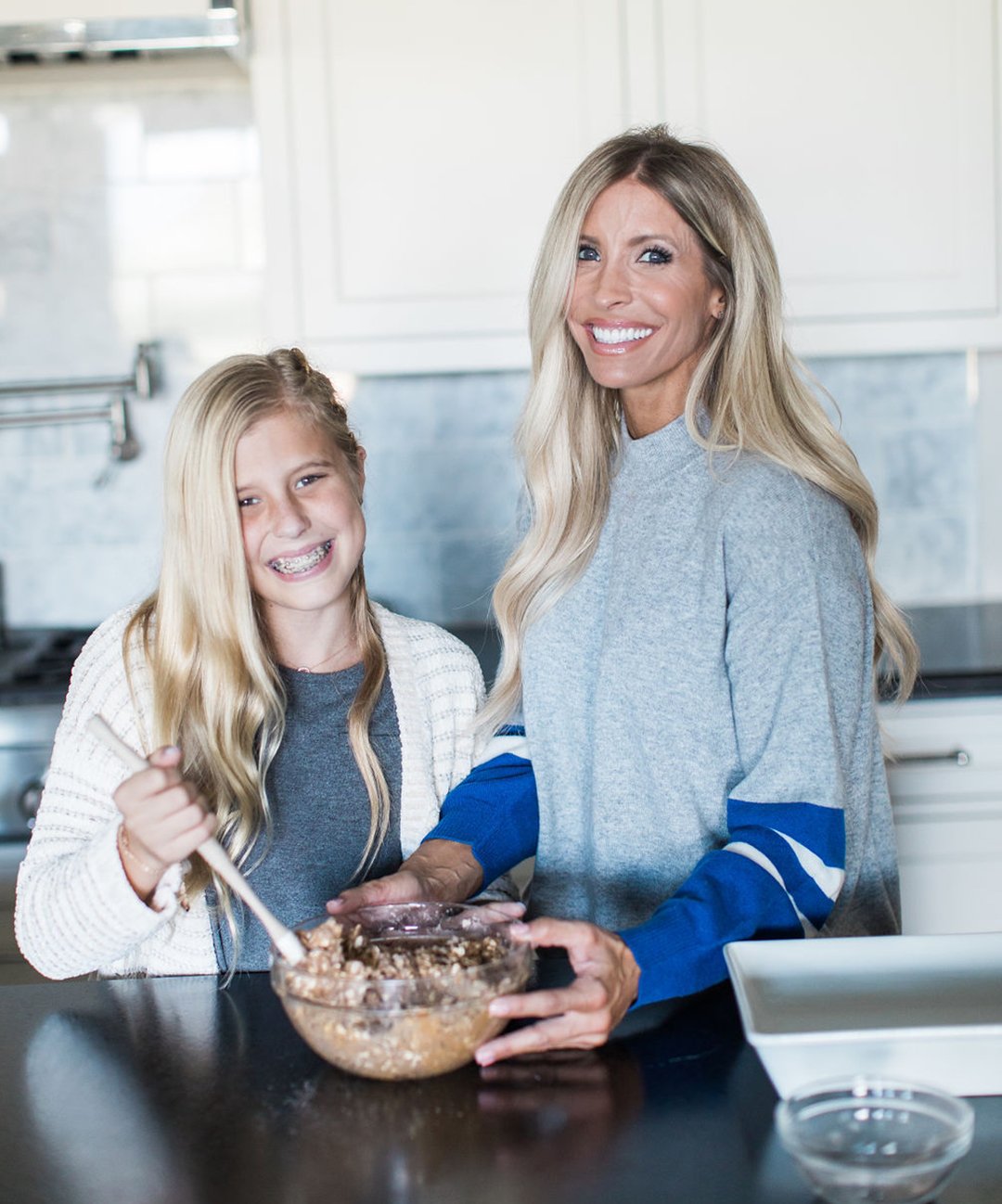 What better time to whip up some of our favorite PB Power Fudge than the holidays?! With Christmas literally right around the corner, it's time to kick our kitchen into high gear and get holiday baking underway.
So grab your cutest apron?(my favorite here under $20 | also love this?one and matching pot holder), a helper or two, and head to the kitchen and make this recipe together! I'm wiling to bet that Santa won't even miss those cookies if you swap them out for a couple of pieces of our PB Power Fudge!

Peanut Butter Power Fudge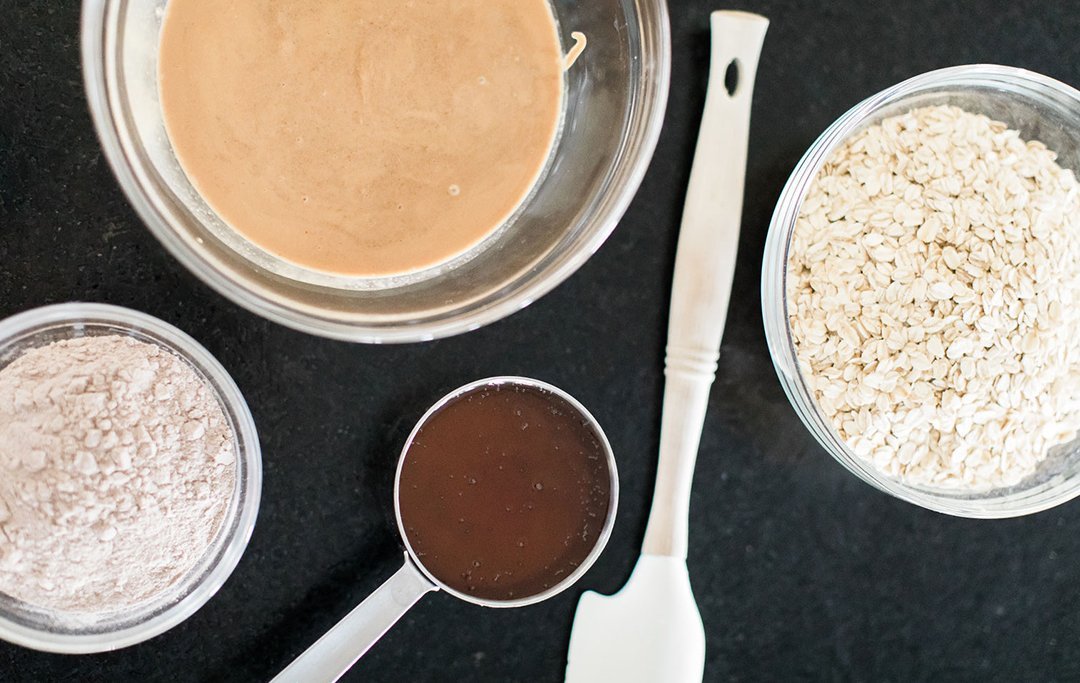 Ingredients:
1 16 ounce jar all-natural creamy peanut butter
1 ? cups natural honey
2 scoops chocolate protein powder
3 cups gluten-free oats
Directions:
Heat peanut butter in the microwave for 90 seconds.
Add in honey, stir.
Mix in protein powder.
Combine oats with peanut butter mixture.
Spread evenly in 9?13? pan, and put in freezer for 15-20 minutes.
Cut into 1 1/2? squares. Recipe makes 48 squares, and one serving equals 3 ? squares.
Store in refrigerator in an airtight container for up to 1 week.
Nutrition information: 503 calories, 28g fat, 49g carb, 18g protein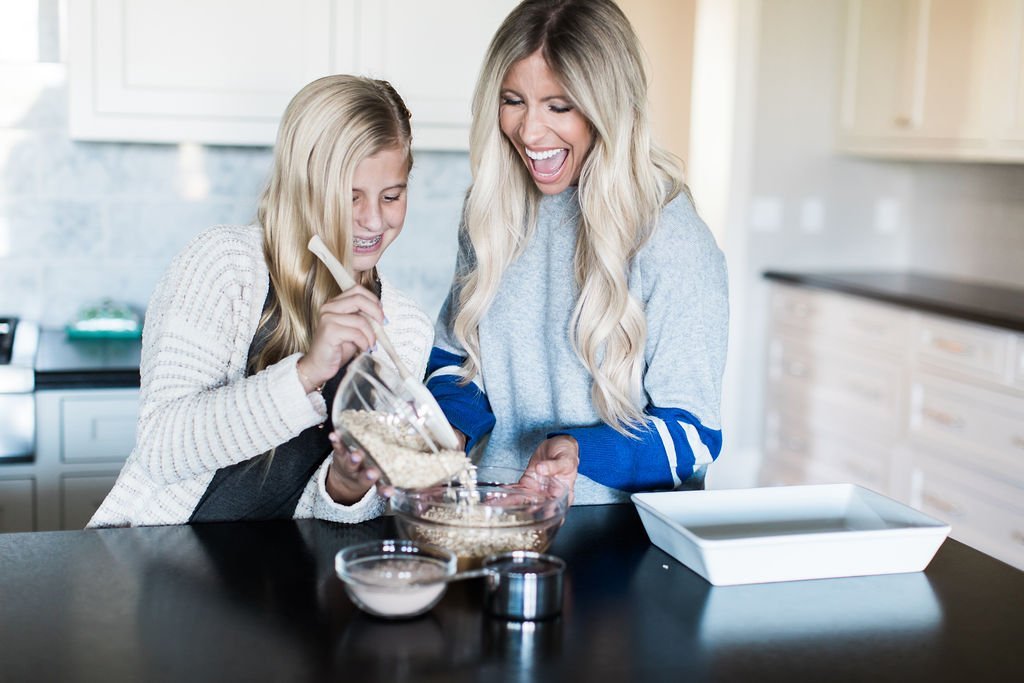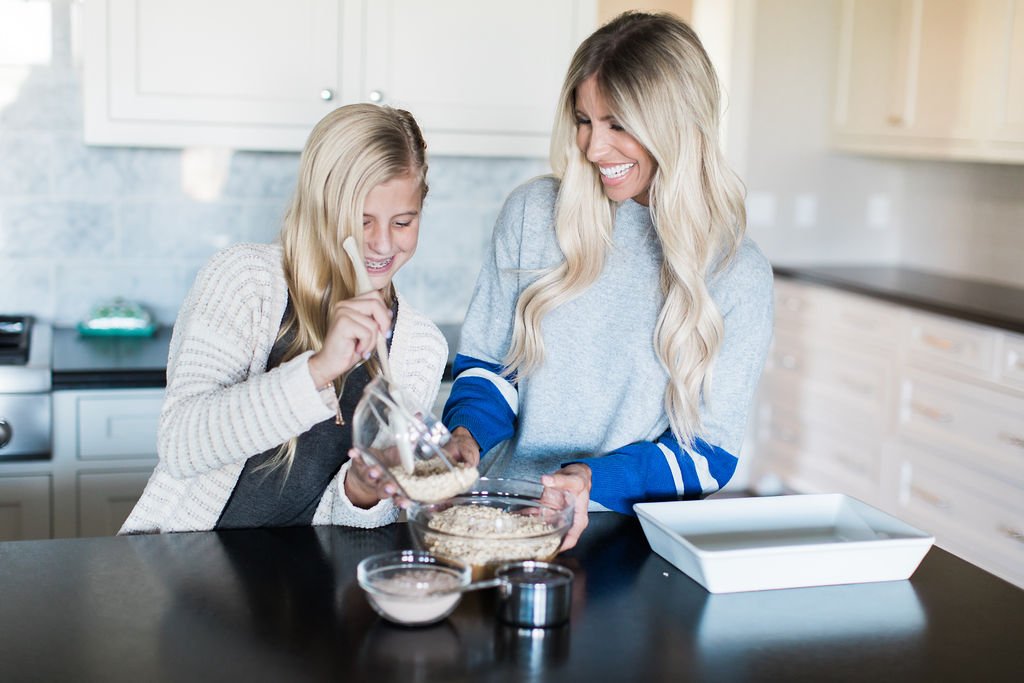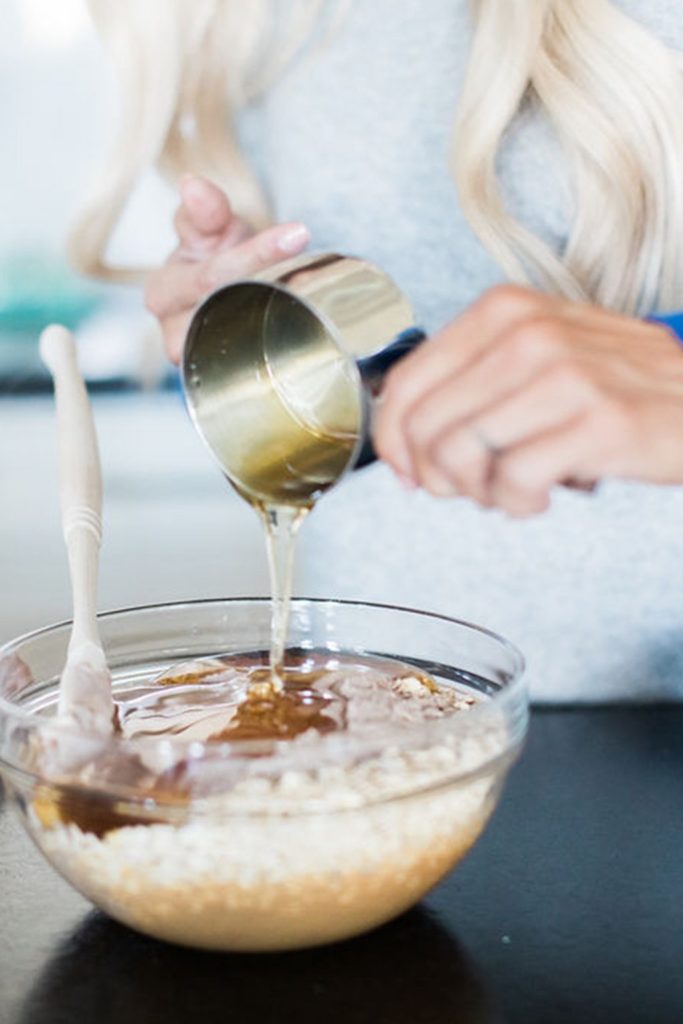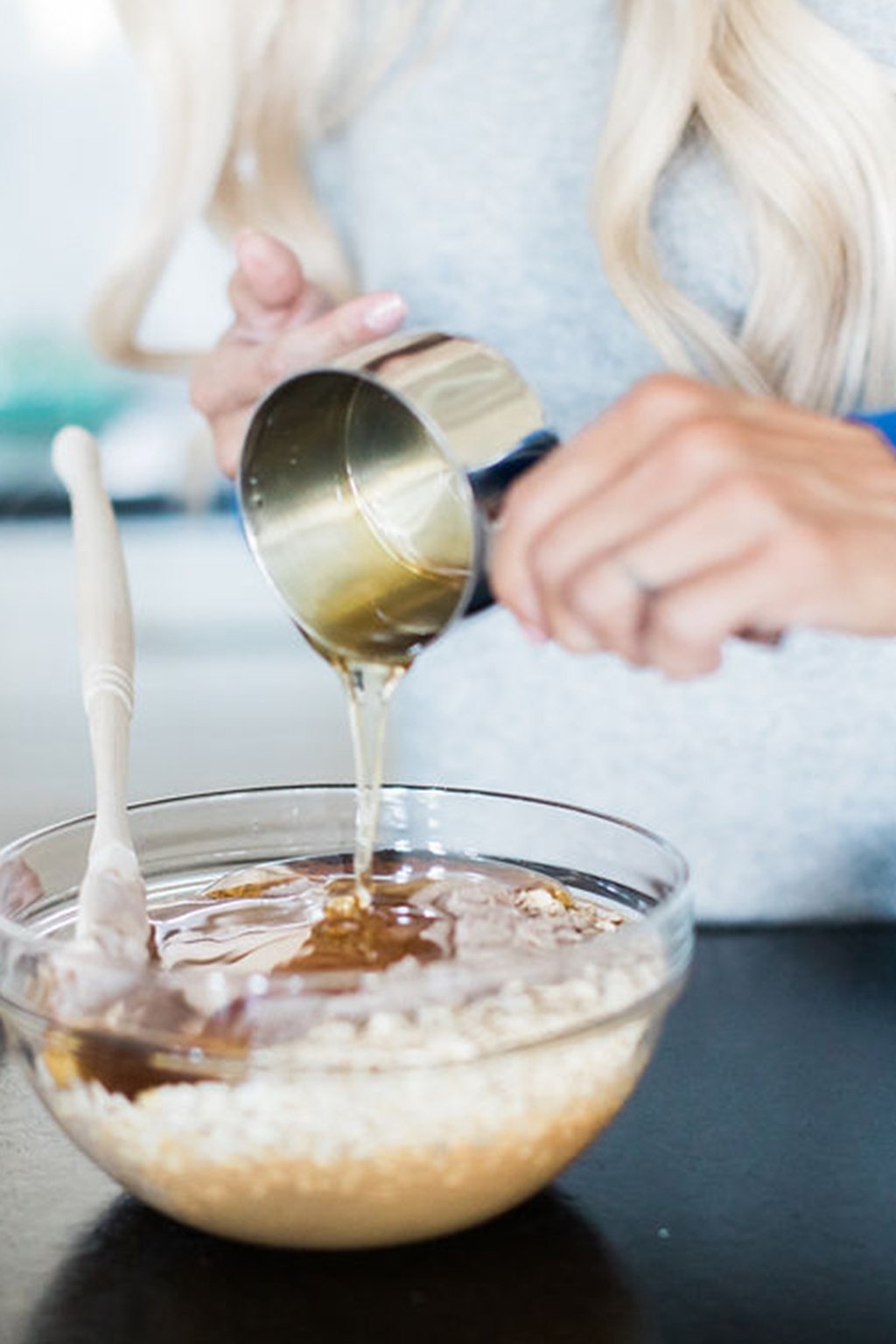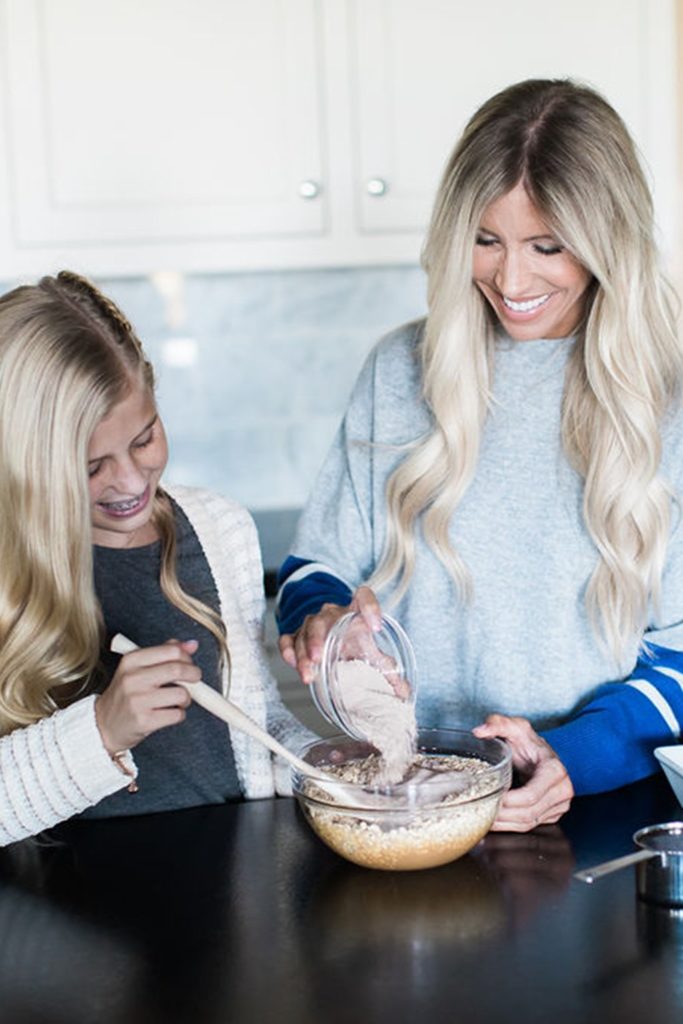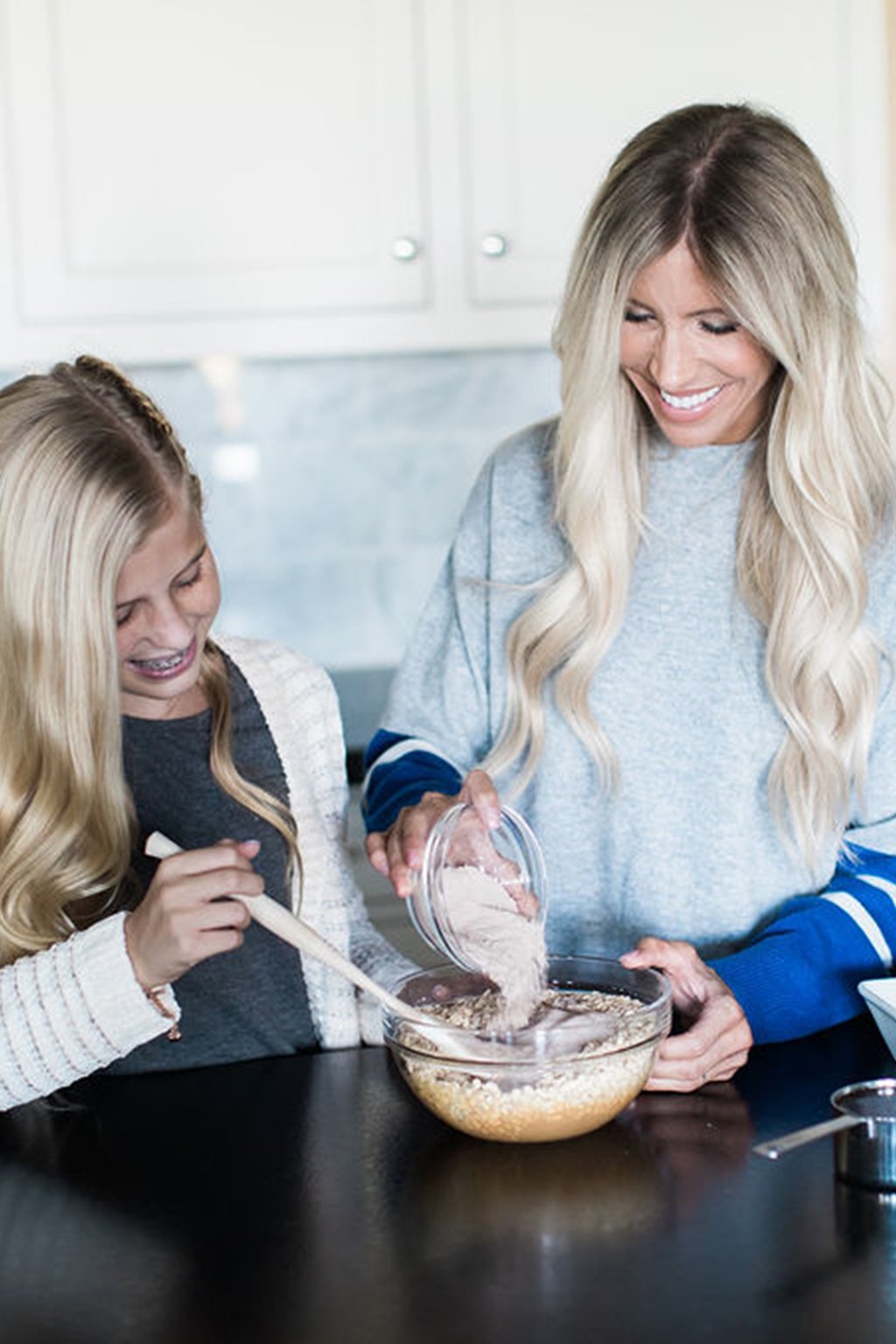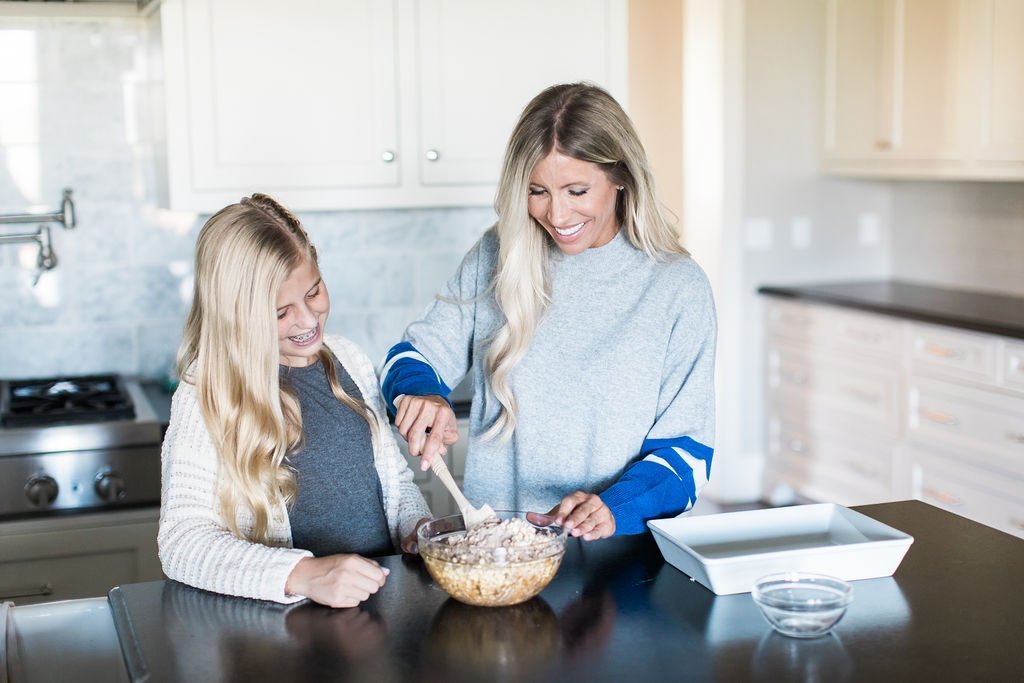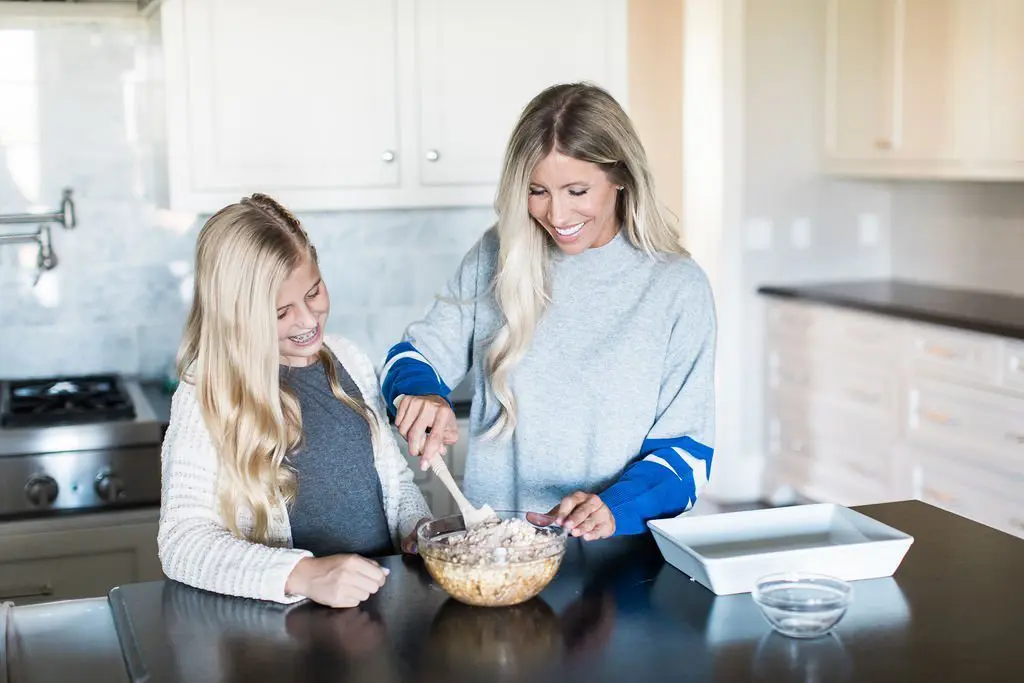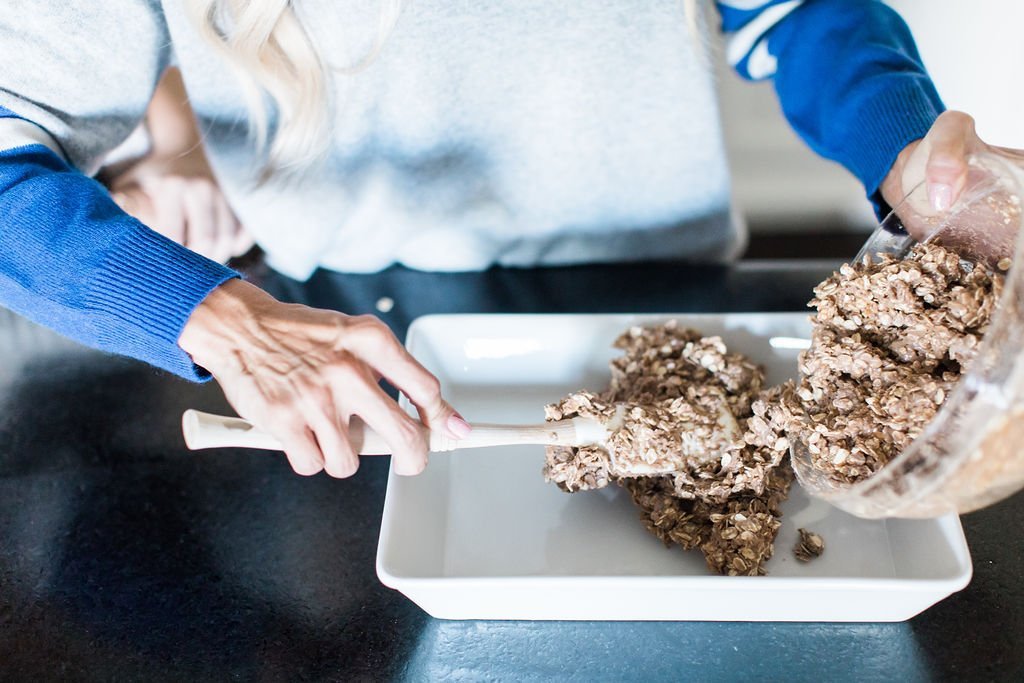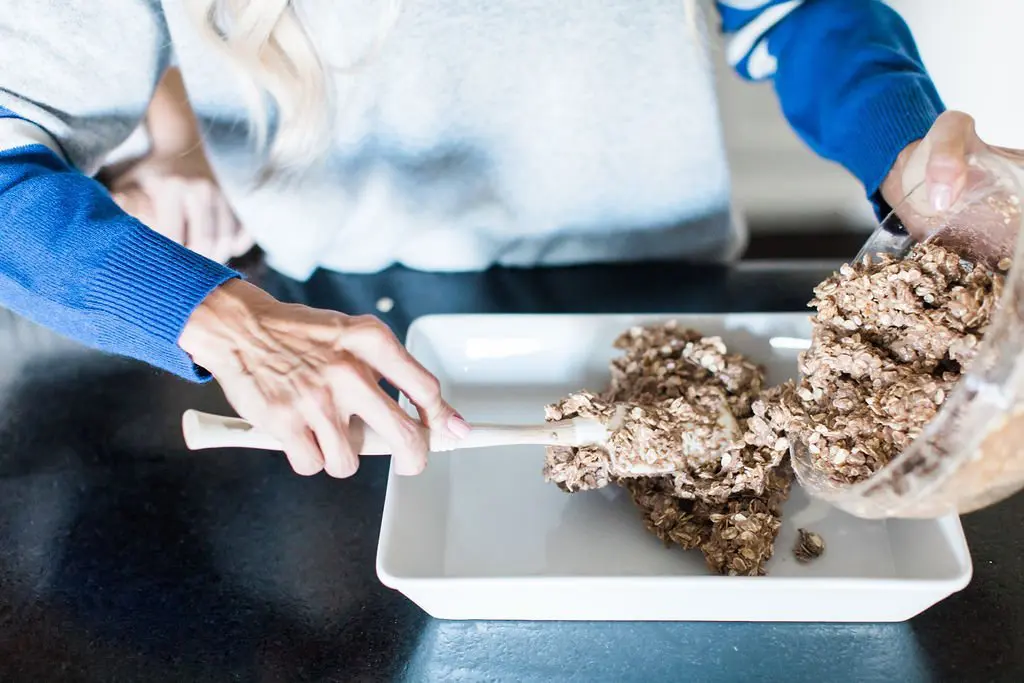 If you haven't heard the news, Transform will be releasing our very first supplements the first of the year! We are BEYOND?excited to see this baby of ours finally come to life and be able to share it with the world. We are just so thrilled with how everything has turned out, and we can't wait for you all to try it as well. This recipe would be the perfect one to make with our TRANSFORM Chocolate Low Carb Meal Replacement (just keep in mind, those macros will be slightly different, but if you have our app, you can easily track all of those to stay on course with your daily goals!).?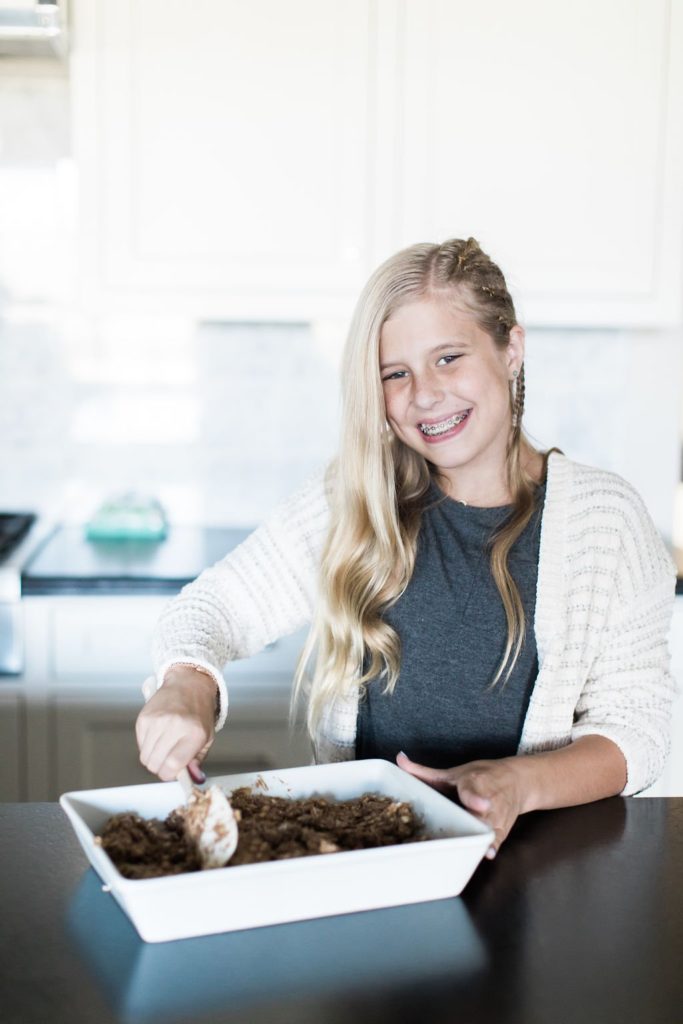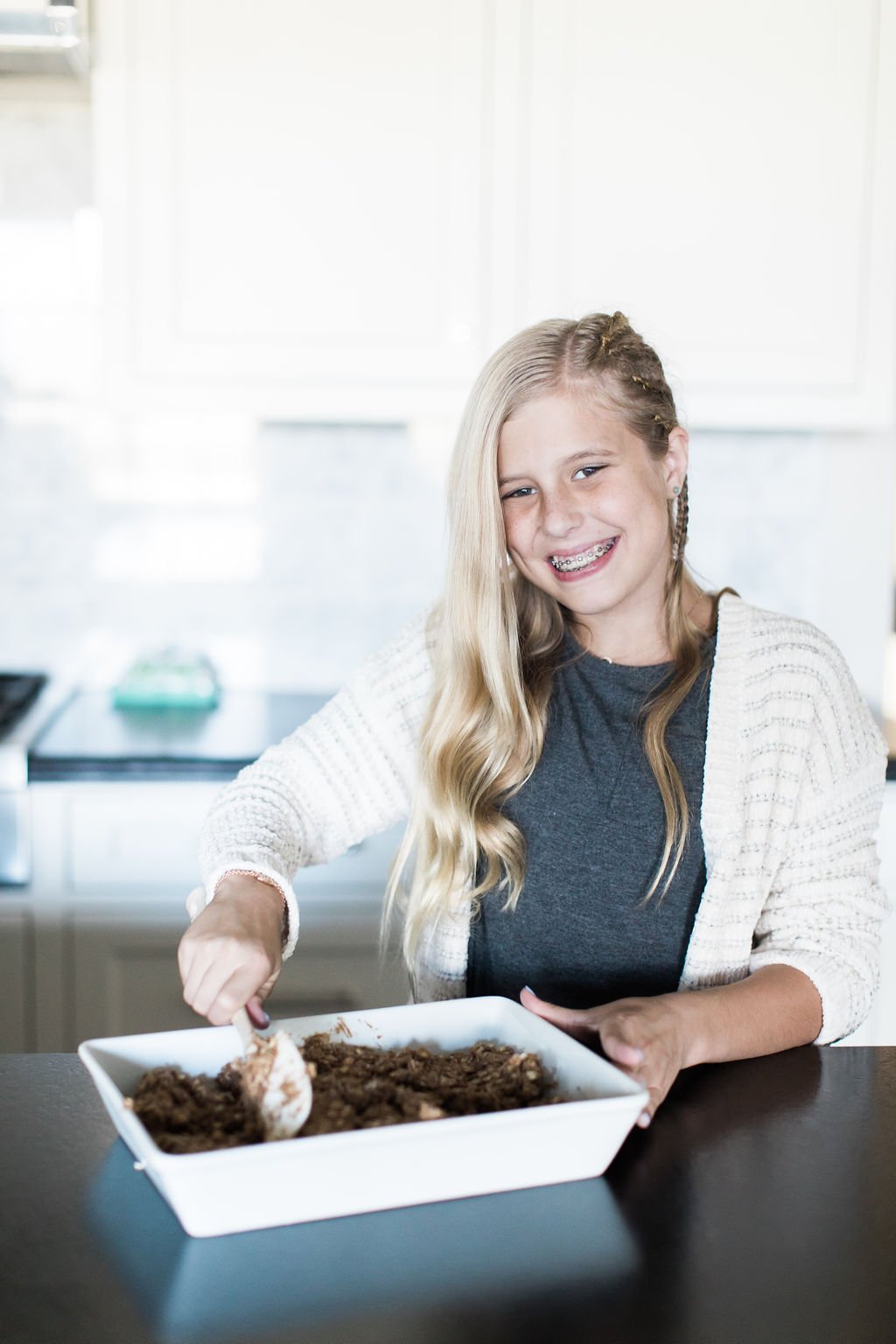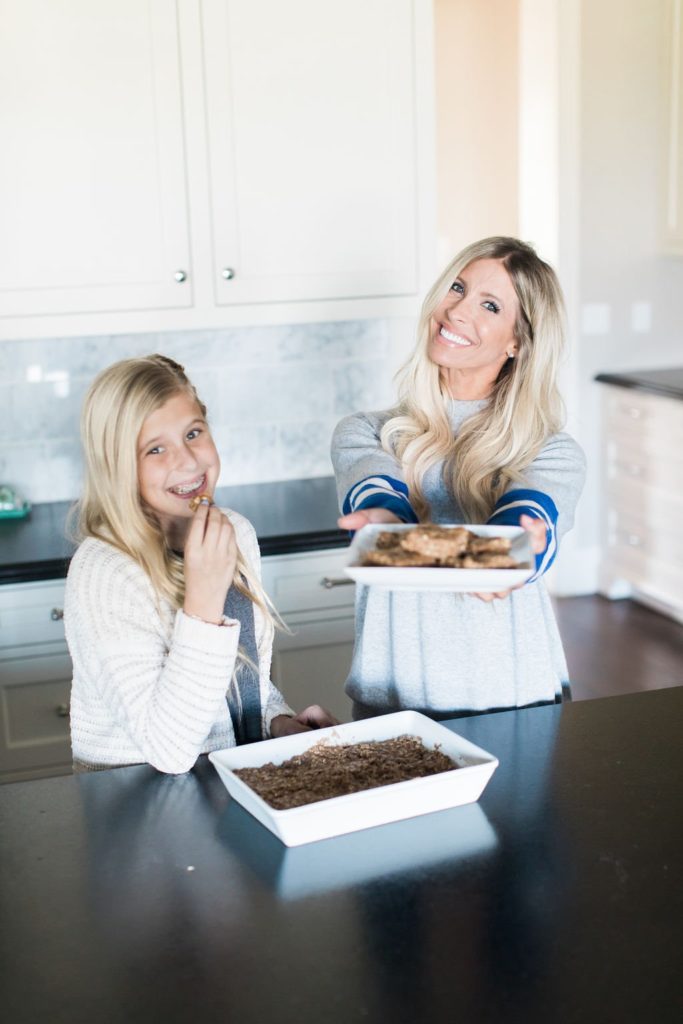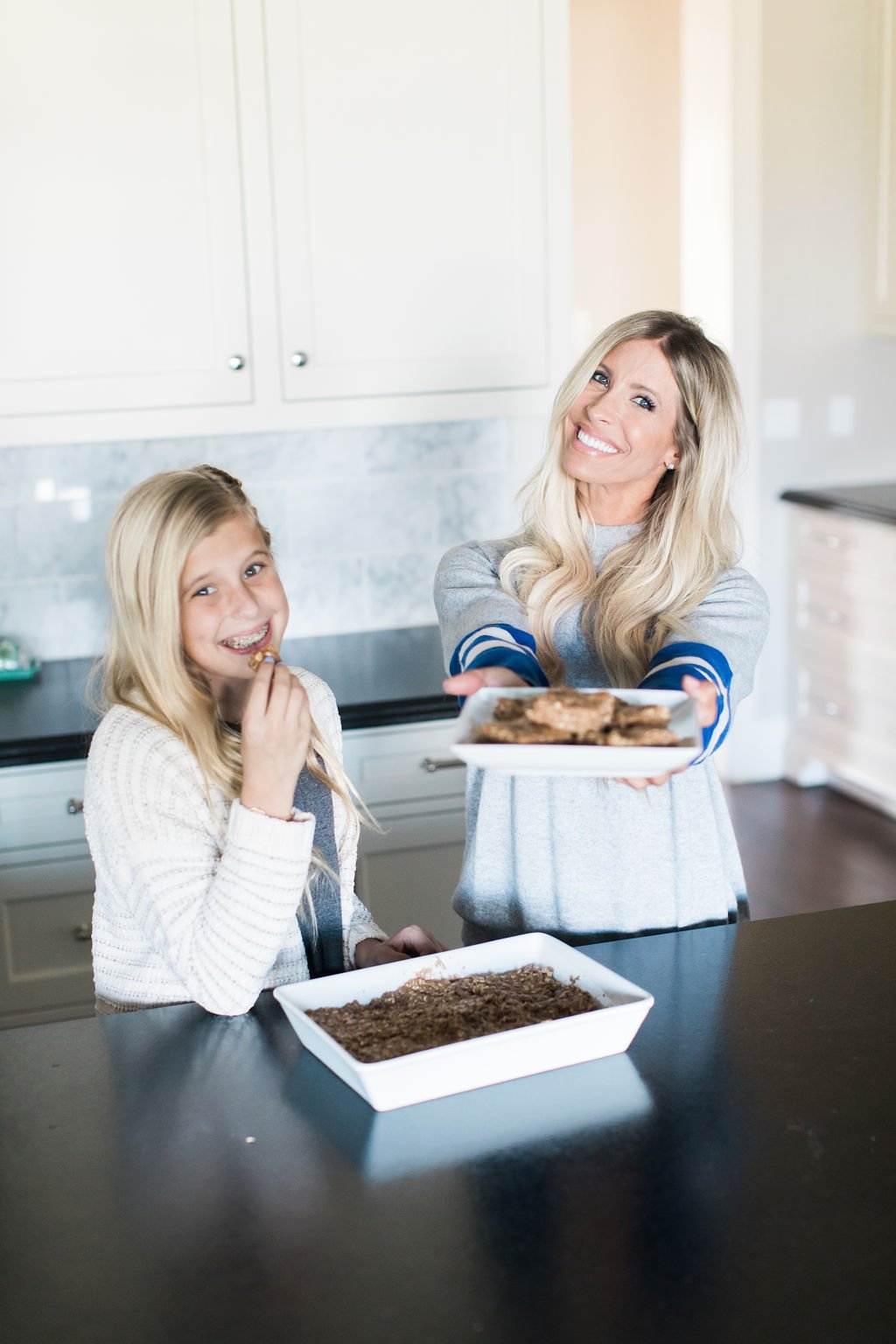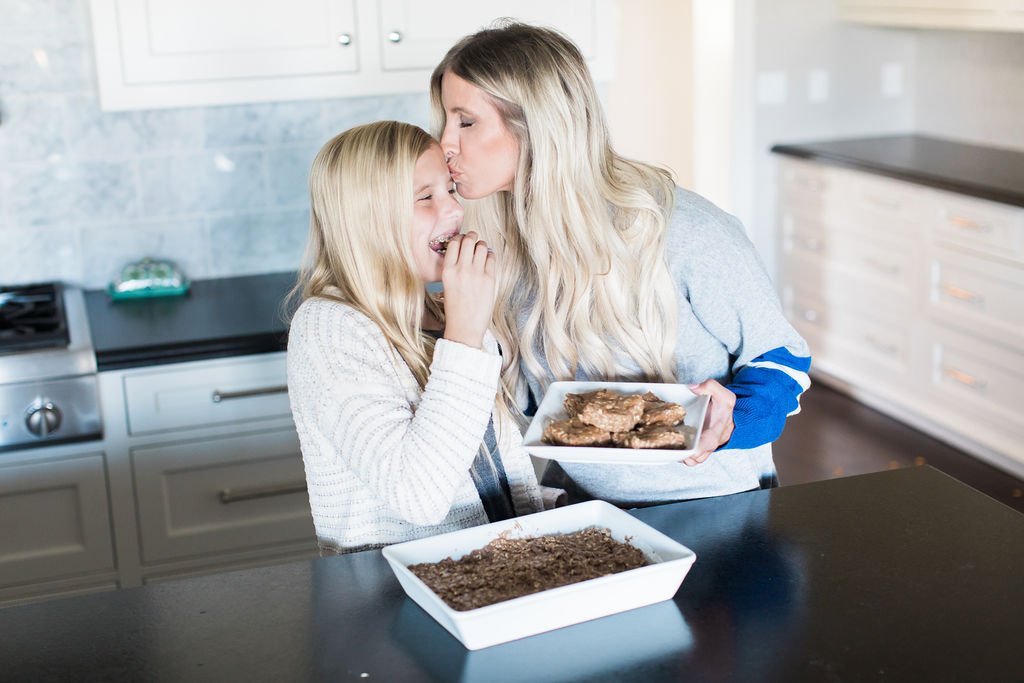 Photos by Ashley Burns
Give this recipe a try for all your holiday guests. It's equal parts simple + fun for even the littlest members of your family, and you know that I'm all about creating memories and making new?traditions with my family. Some of my favorite memories from my childhood involve helping my parents and grandparents in the kitchen or knocking items off their to-do list together as a family around the holiday time.
Drop a comment and let me know what you plan on baking, and tell me which TRANSFORM Low Carb Meal Replacement flavor you're most excited to try! Vanilla or Chocolate?
xo,
Heidi
Related reading:
One-Minute Brownie || Chocolate to Slim Your Waistline!
Guilt-Free Chocolate Indulgence Cake
Chocolate Waffles!
Devil?s Food with Peanut Butter Drizzle Mug Cake