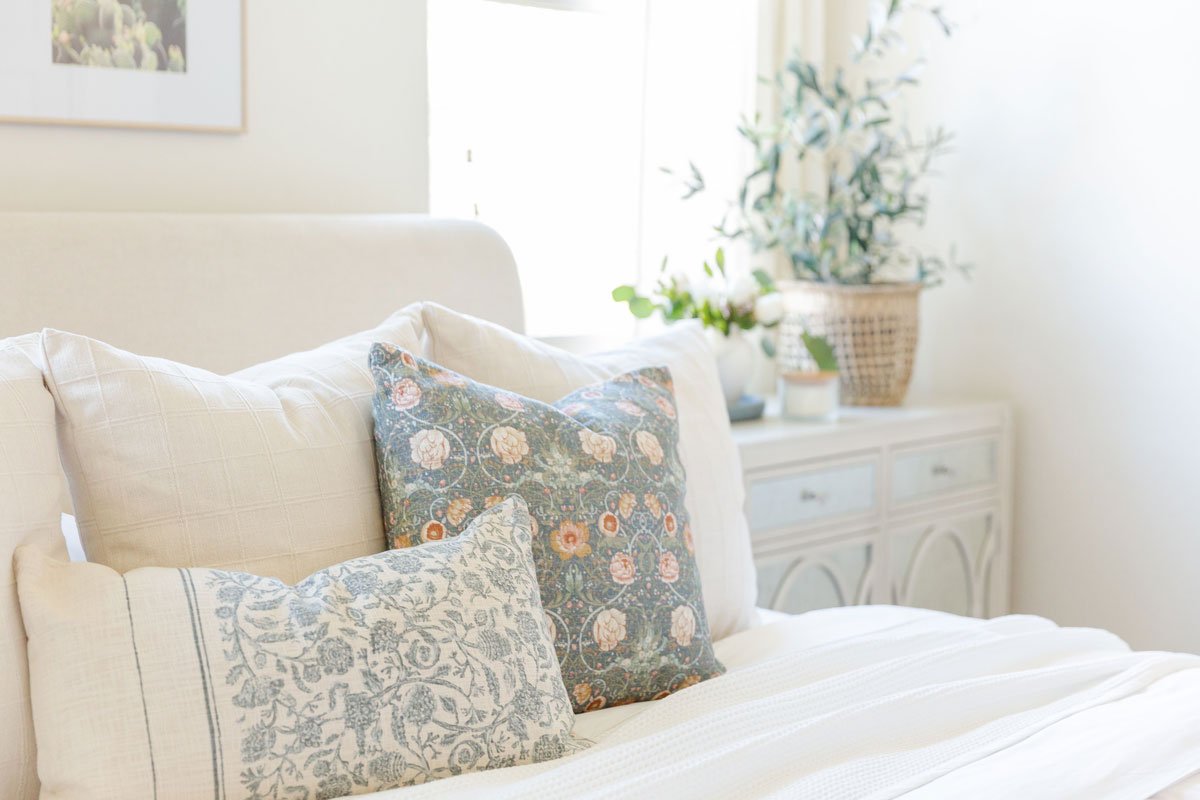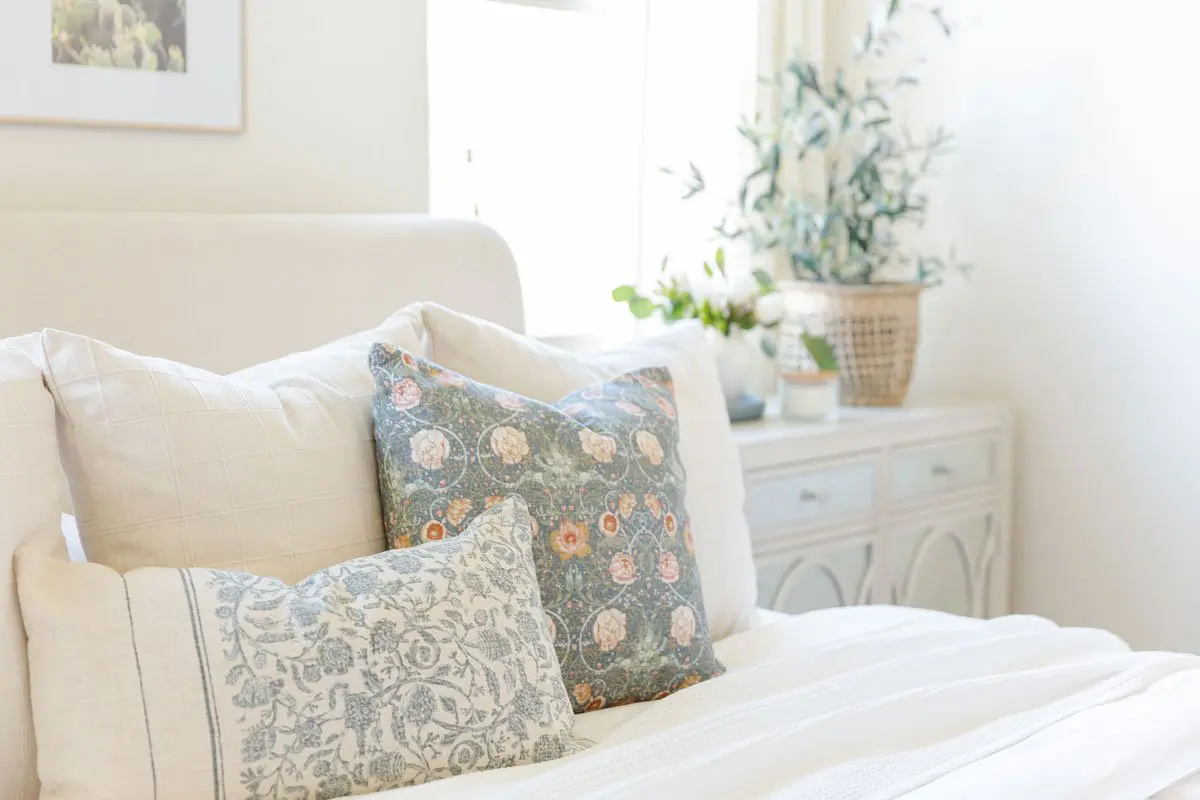 Want to know my secret for changing your life? Change your environment.
When our Extreme Weight Loss contestants would come home from Boot Camp, we would always recommend that they rearrange the furniture in their houses. I'm sure you're reading this like, "Okay, Heidi. Really?!" YES! I promise you, really!
You guys, with every type of transformation from weight loss to accomplishing new work goals, you need to create new behaviors and start a new chapter. It's part of the recipe for success.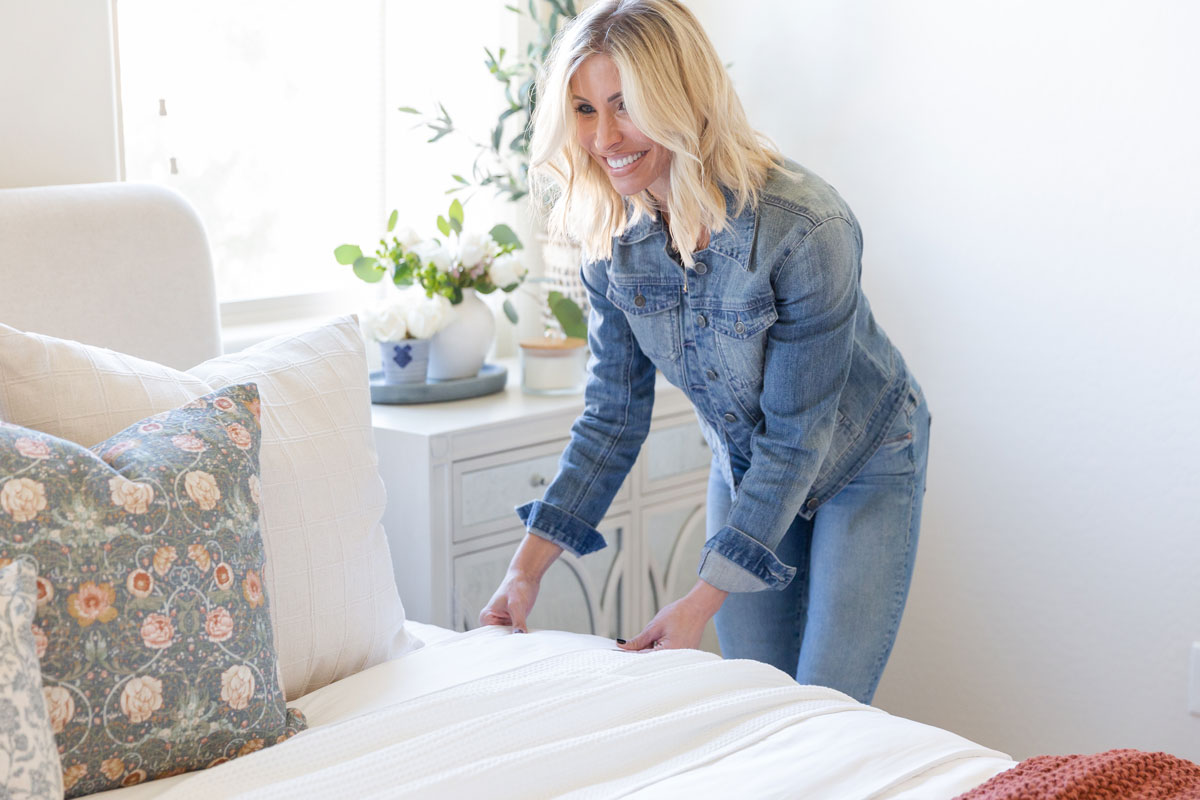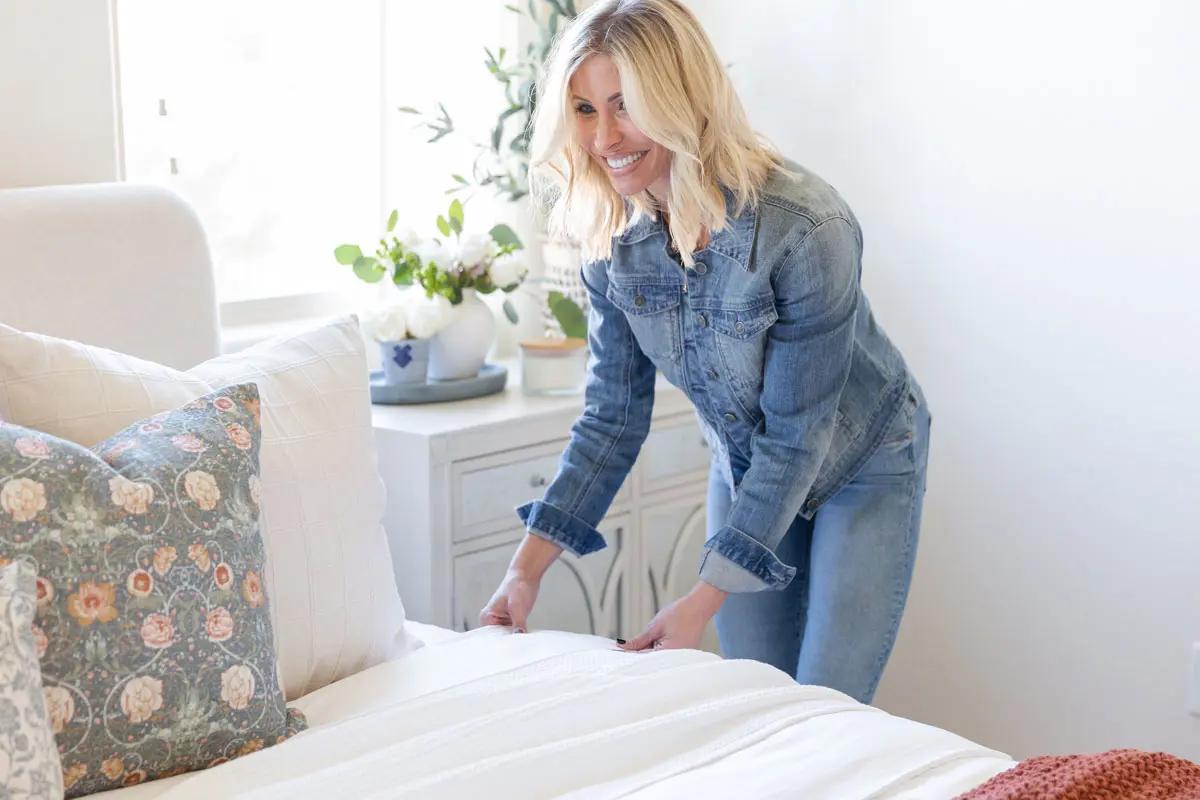 Bedroom Details:
Floral Throw Pillow, Blue Floral Striped Throw Pillow, Floral Framed Art, 3 Wick Candle, Faux Eucalyptus Tree, Oil Diffuser (also love this one), Lavender Oil,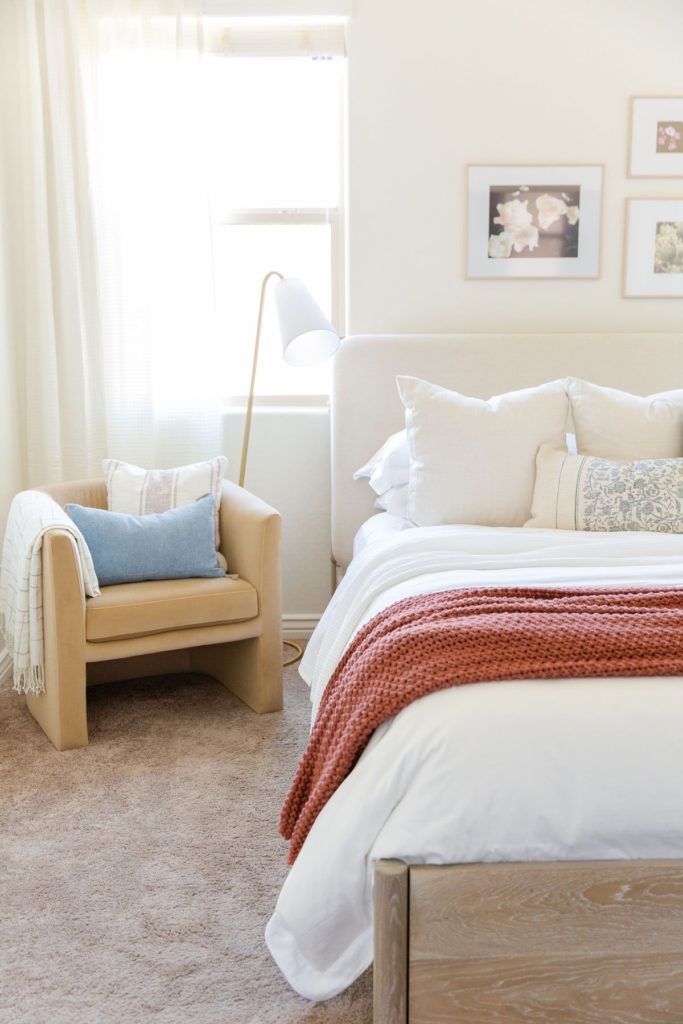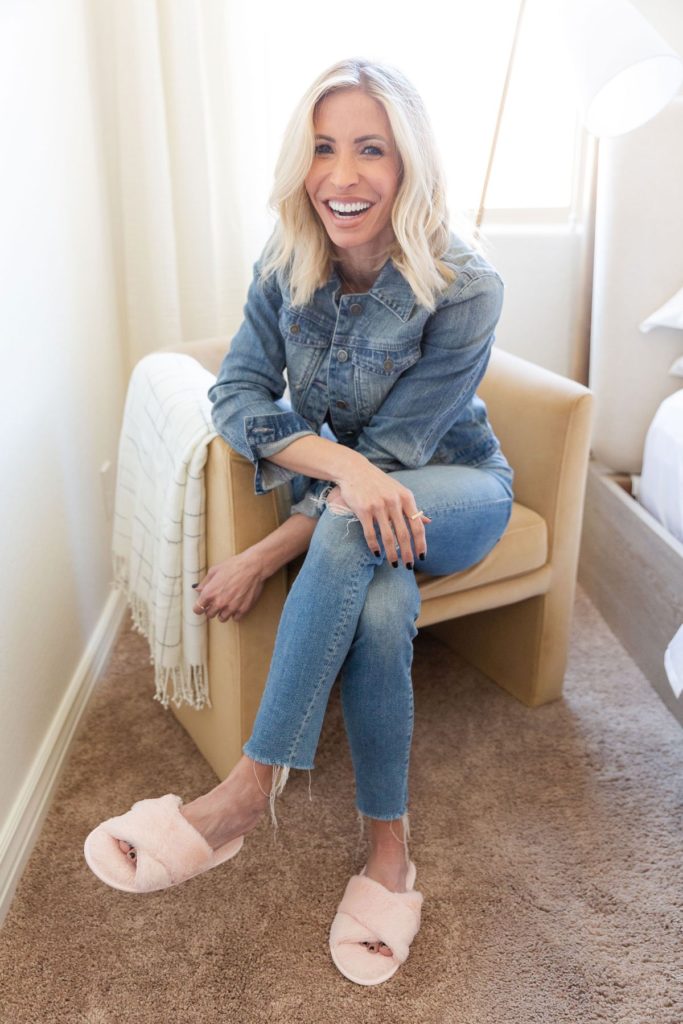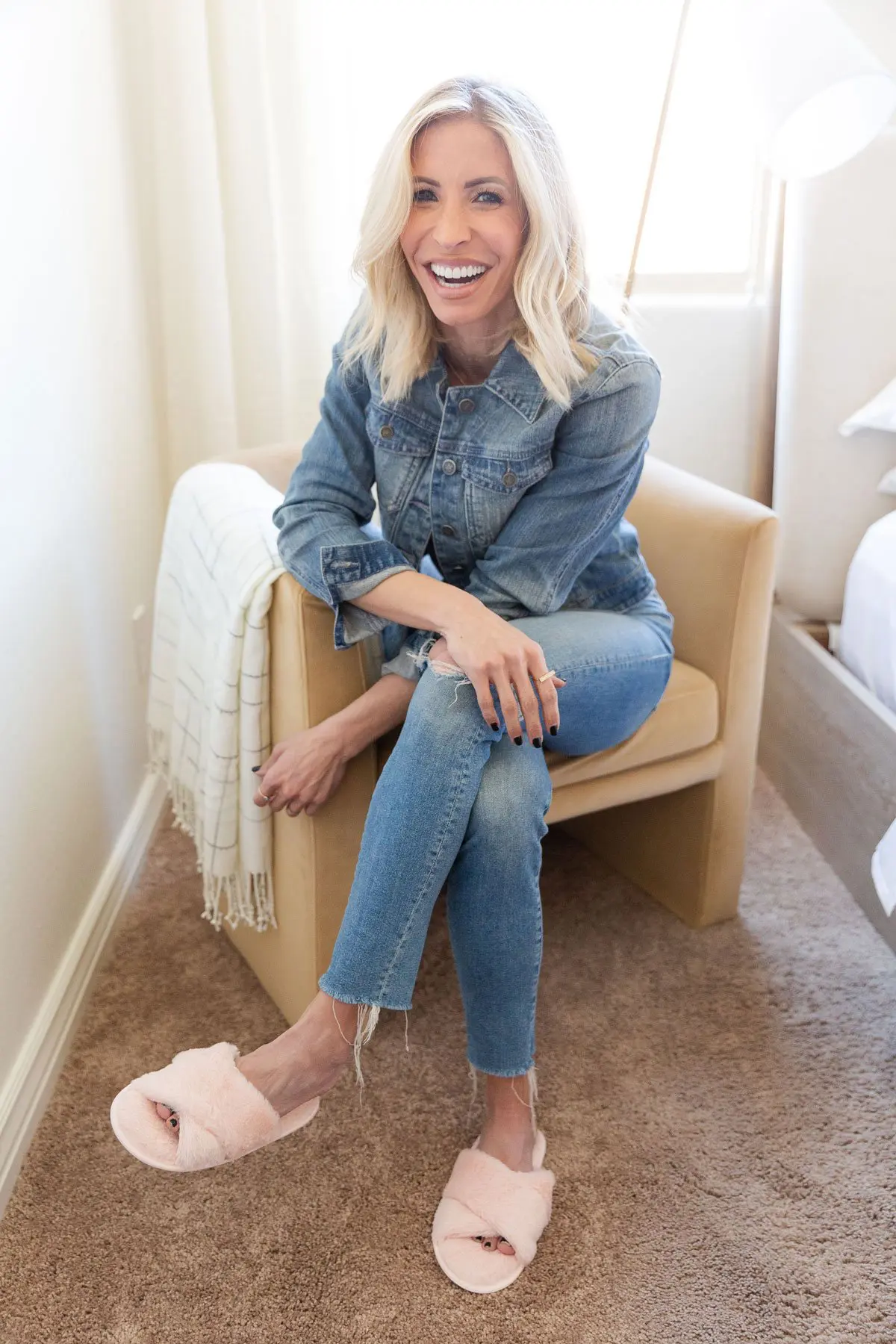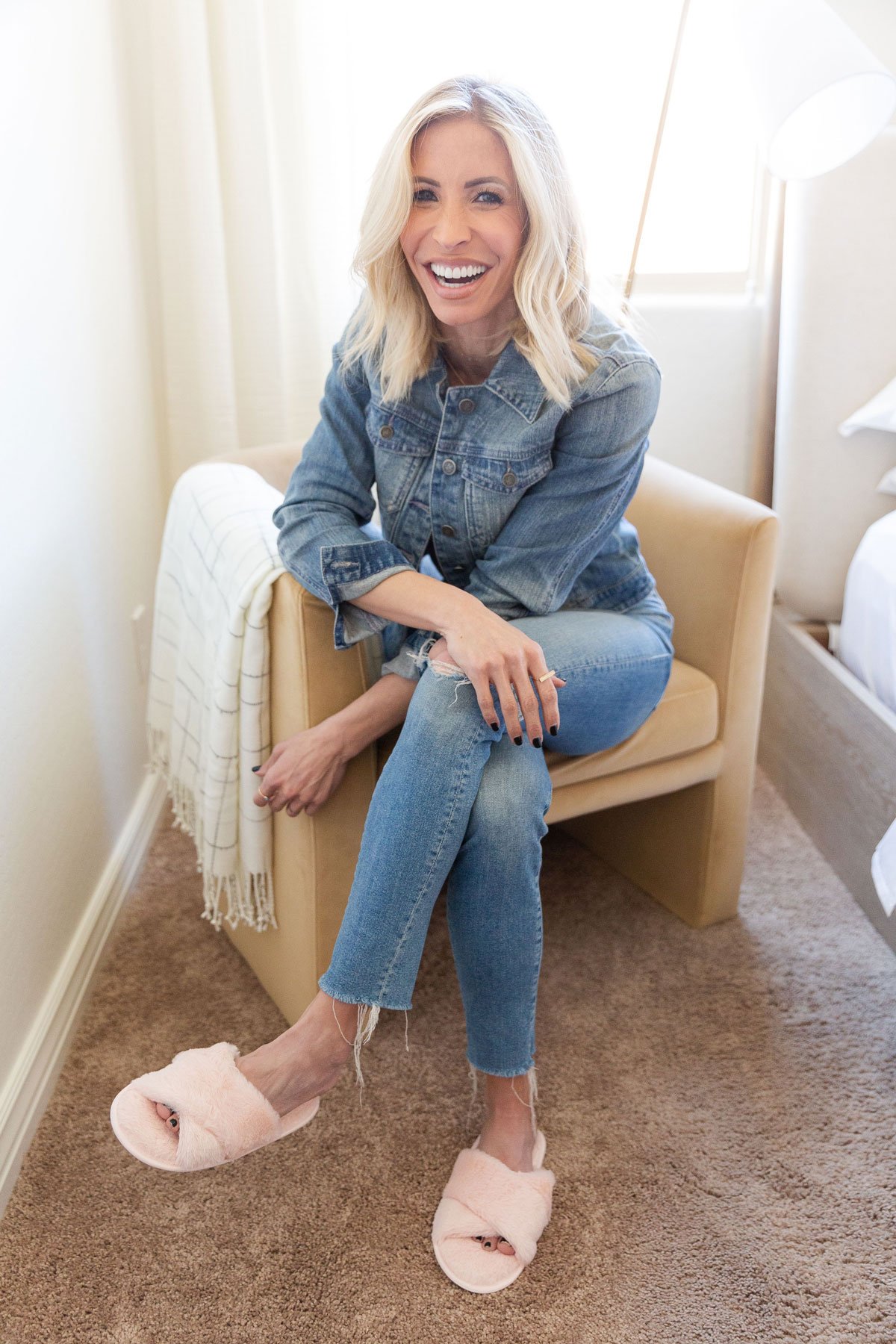 Why Changing Your Environment Can Change Your Habits
With these changes comes a change-up in your environment because the environment you live in really affects you more than you even realize! As many of you noticed and asked about a lot, I, too, have recently redone my bedroom and my house after so many life changes. And since you guys asked, here is my own personal makeover plus some more reasons why your space just might be the refresh your full transformation needs.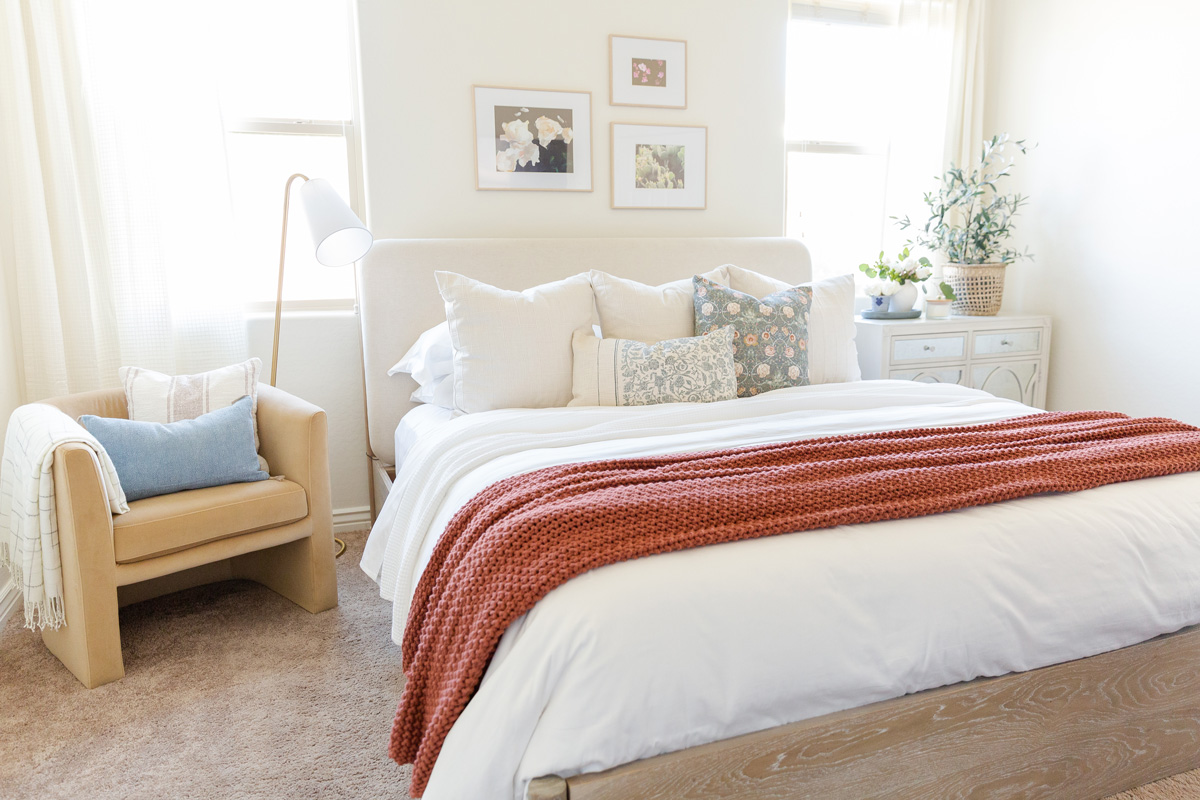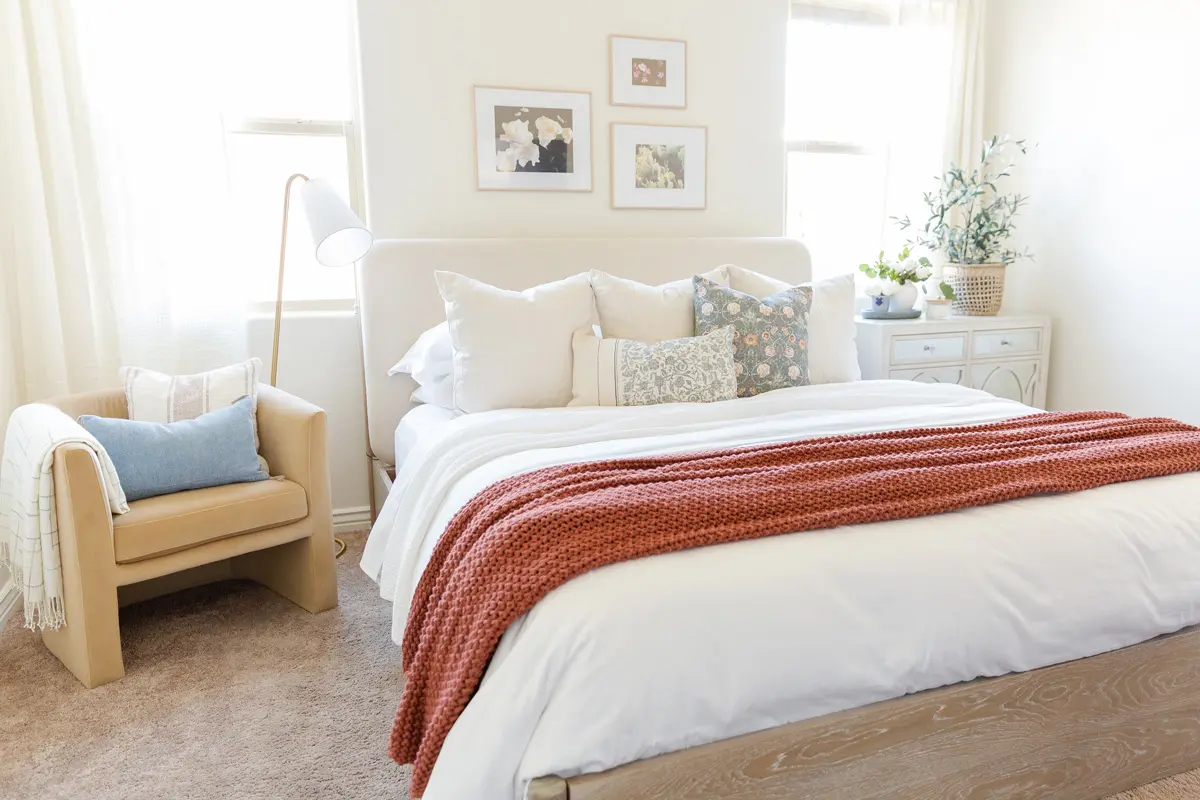 We are creatures of habit
Think about this example (and hey, maybe it speaks to you more than you know in your own life): You come home to the same old house, decor, etc., and you do the same old things, even when you're trying "new" things. If you're an overworked mom, the whole house may be clean, your kiddos' lunches may be packed, and when you walk into your room, you have all the hand-me-downs, old furniture, cluttered corners, and sentimental pieces that have literally no use (I know, I know!). While your main goal might be to create more peace and less stress in your life, your physical space screams stress. Can anyone relate? Maybe it's just me…or was me. I'm working on it!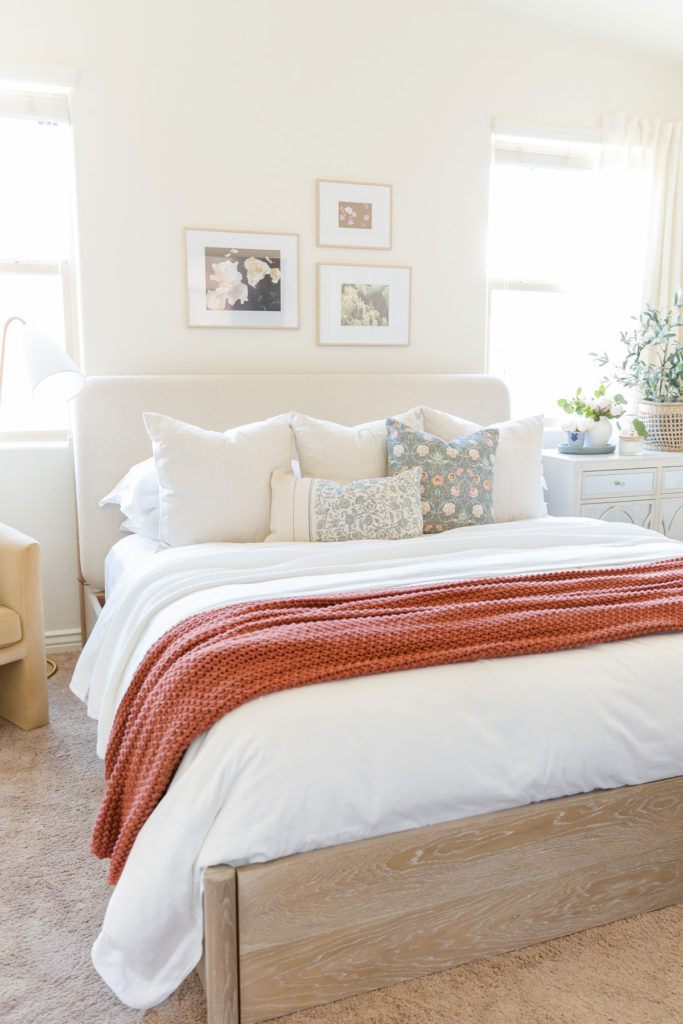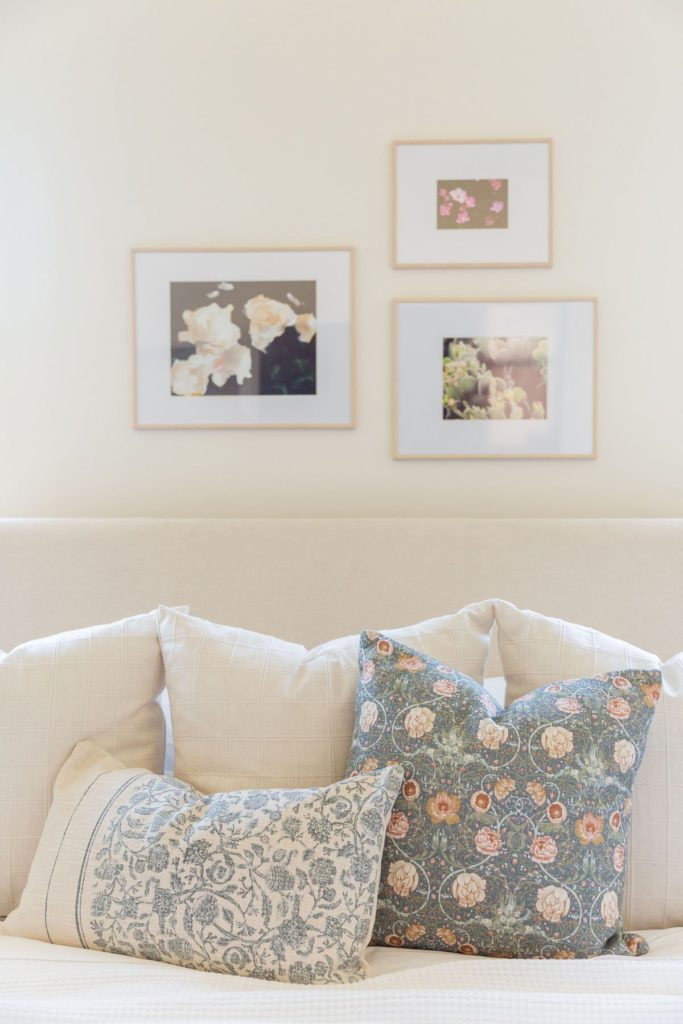 A fresh environment–even just swapping 2 pieces of furniture–feels different enough that it can support new behaviors and potentially help avoid triggers to old/bad habits. With a divorce behind me, I opted for a new bed and new furniture. You guys, this was my first new adult bed. Sounds crazy, right? Well, I'm so happy I made these small changes so I can have my own personal sanctuary, at the end of the day, I get to fall asleep in something that is MINE.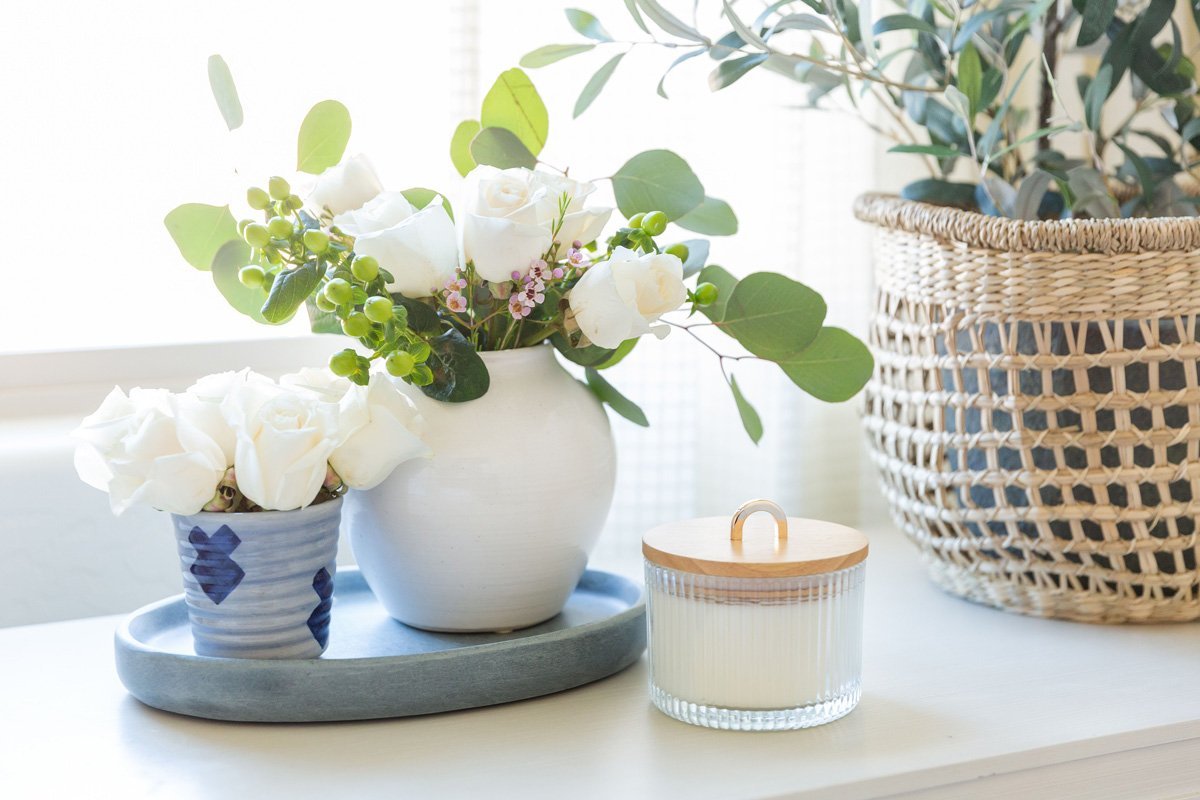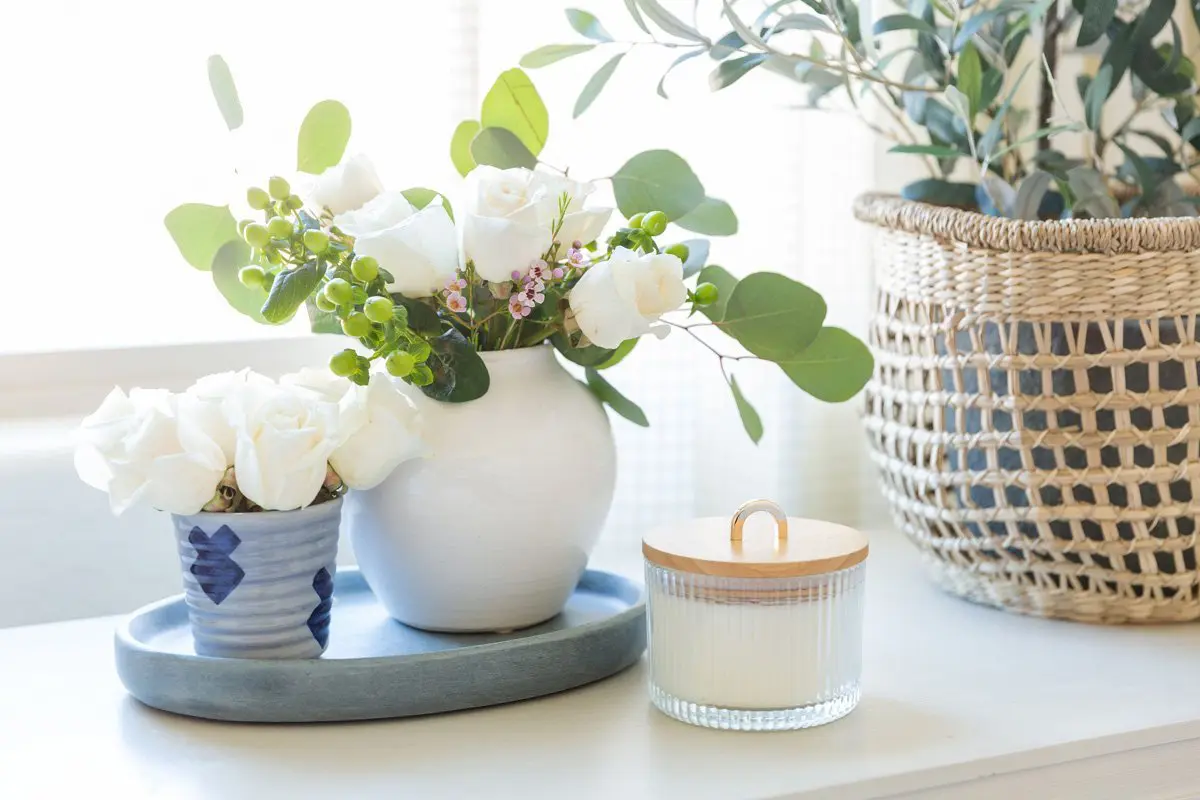 Reduce clutter= remove chaos
Ok, I'm not suggesting that channeling your best Marie Condo or Martha Stewart will cure you of any mental health issues or ailments in your life. Far from it. But, channeling your inner organizing queen won't hurt, right? Consider the fact that we spend 1/3 of our lives in your bedroom. Now consider the fact that a study conducted by Princeton University Neuroscience found that a cluttered home environment decreases your ability to focus. I feel like there's a math equation there…The more time you spend in a cluttered space (like a dang 1/3 of your life) + the fact that clutter reduces your ability to focus = a very cluttered mind.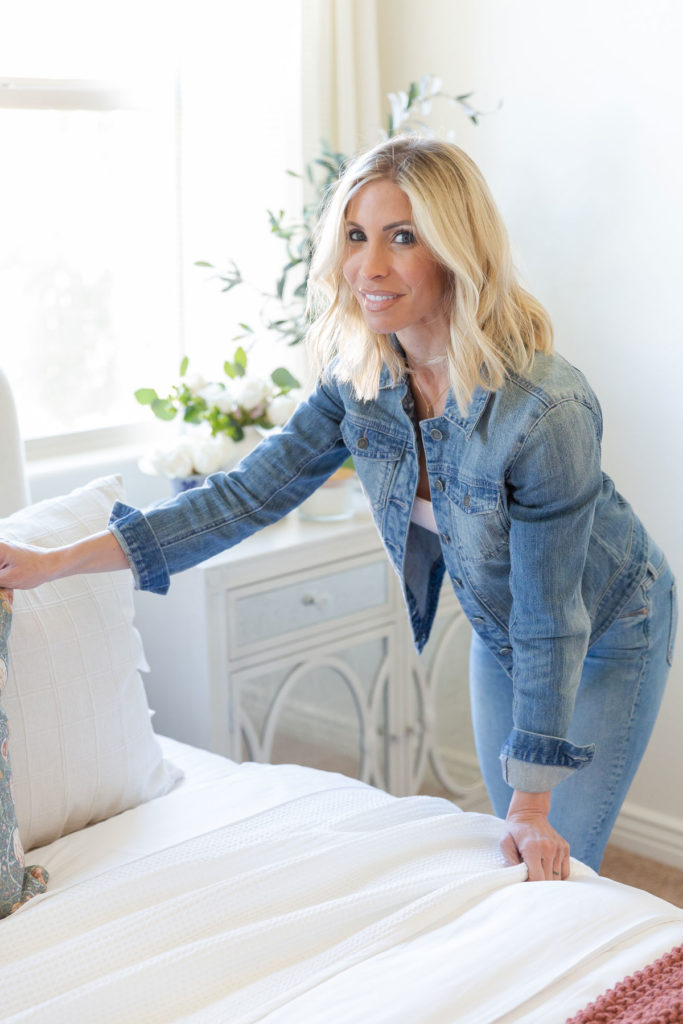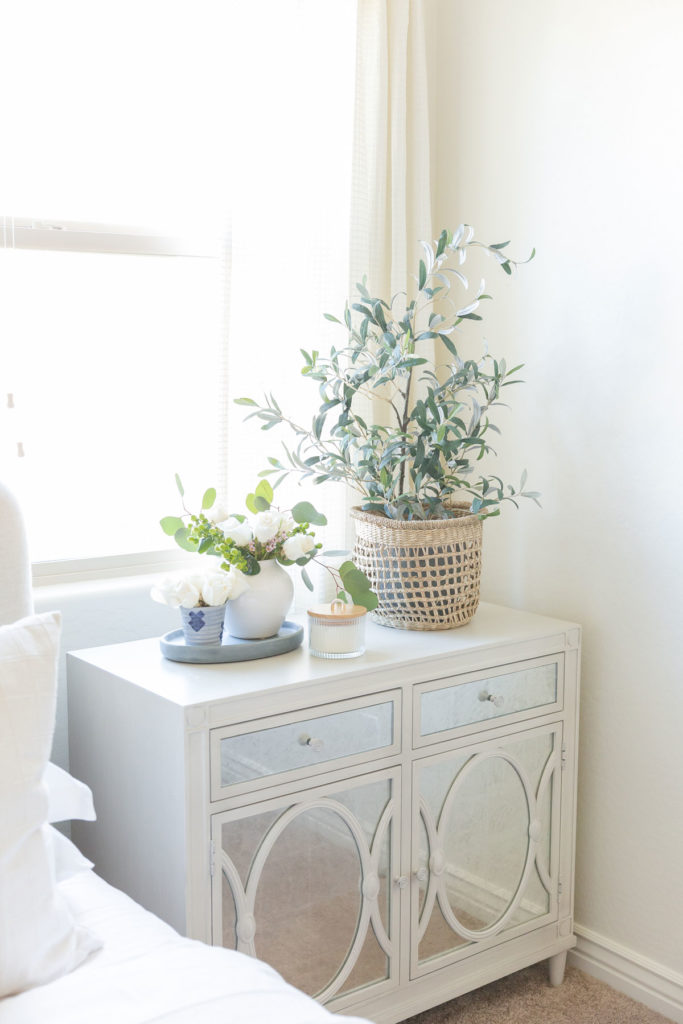 I started fresh, getting rid of a lot of junk from our old house (moving from a large foot print to my small house was the perfect excuse) and purchased new dressers and organizers so that everything had a place. I also used the top of my dresser to keep some of my favorite self-care beauty products as a reminder to take a little time for myself in my personal bedroom spa.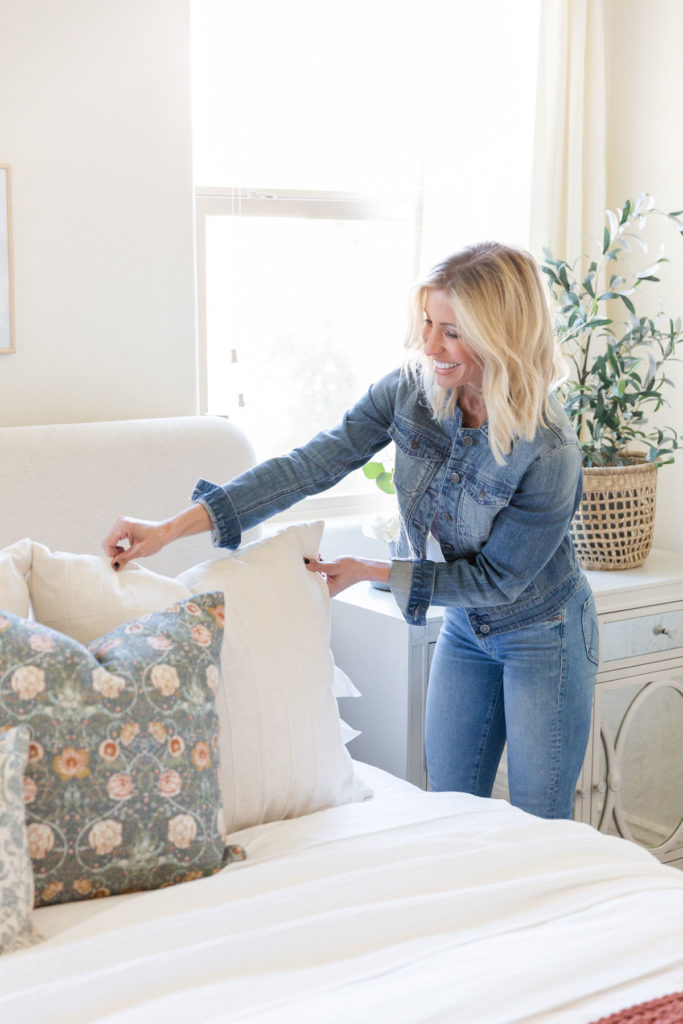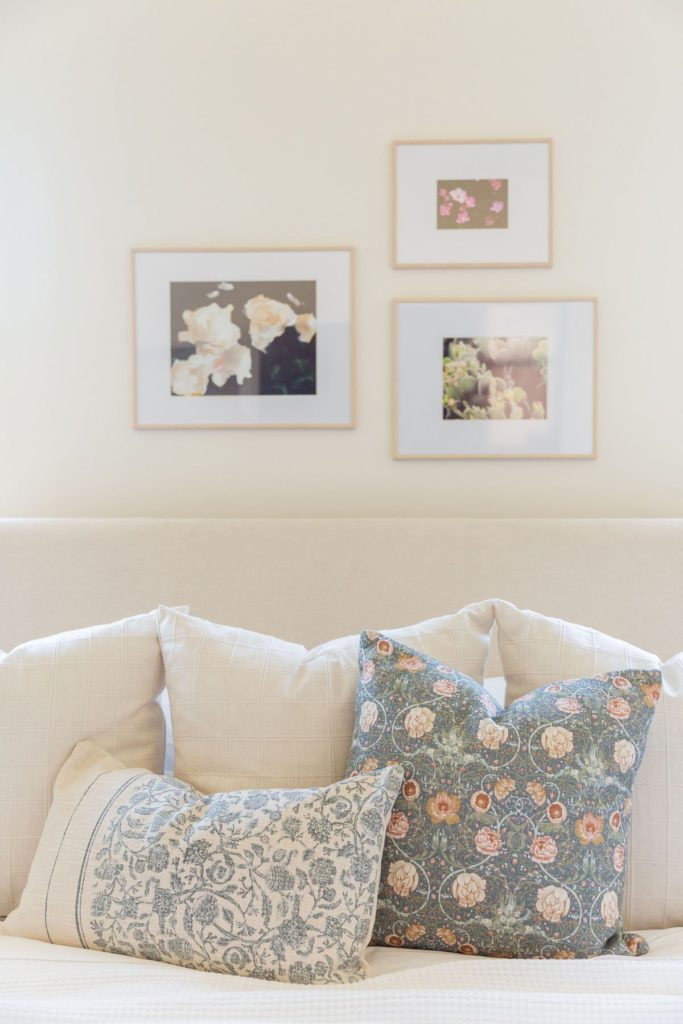 Use color to brighten up your space
Research shows that darkness or insufficient light impacts our circadian rhythms (aka your biological sleep clock). Anytime you can add more light to your room, do so, but if you can't, opting for a light paint color and/or bright and airy accents like bedding and dressers can help decrease the impact on your mood.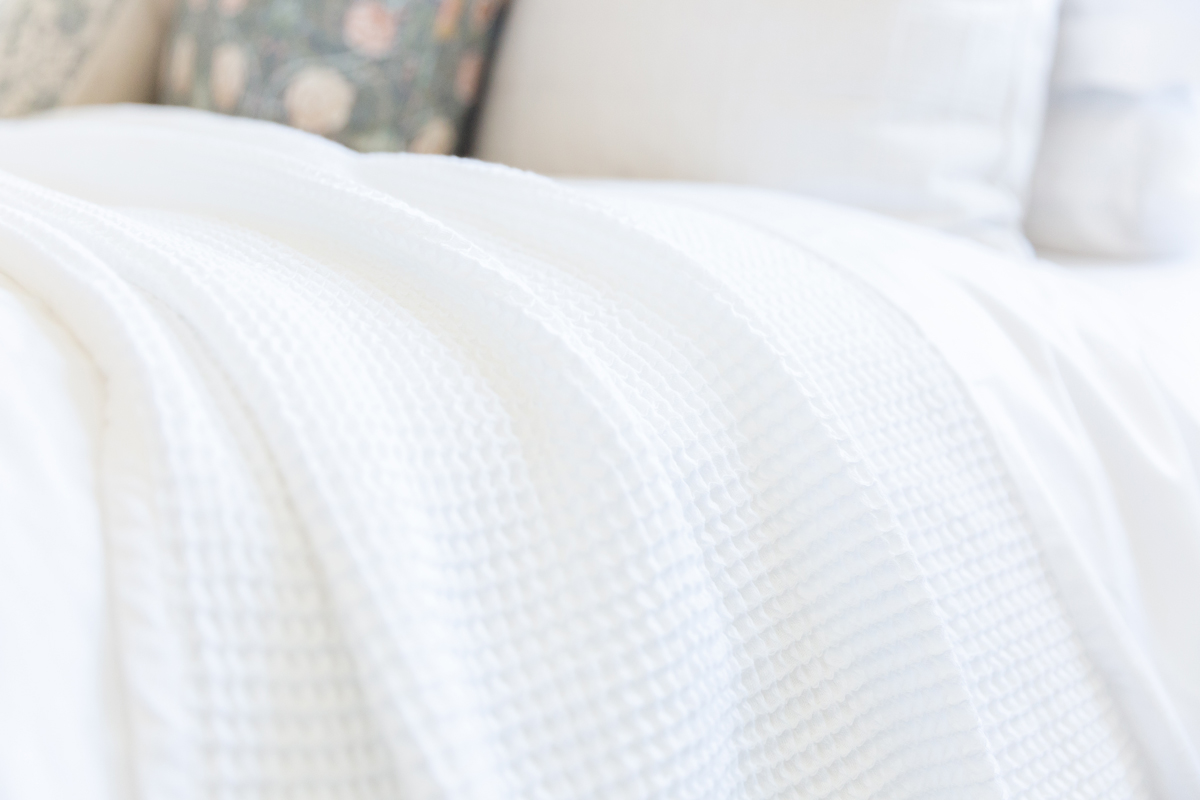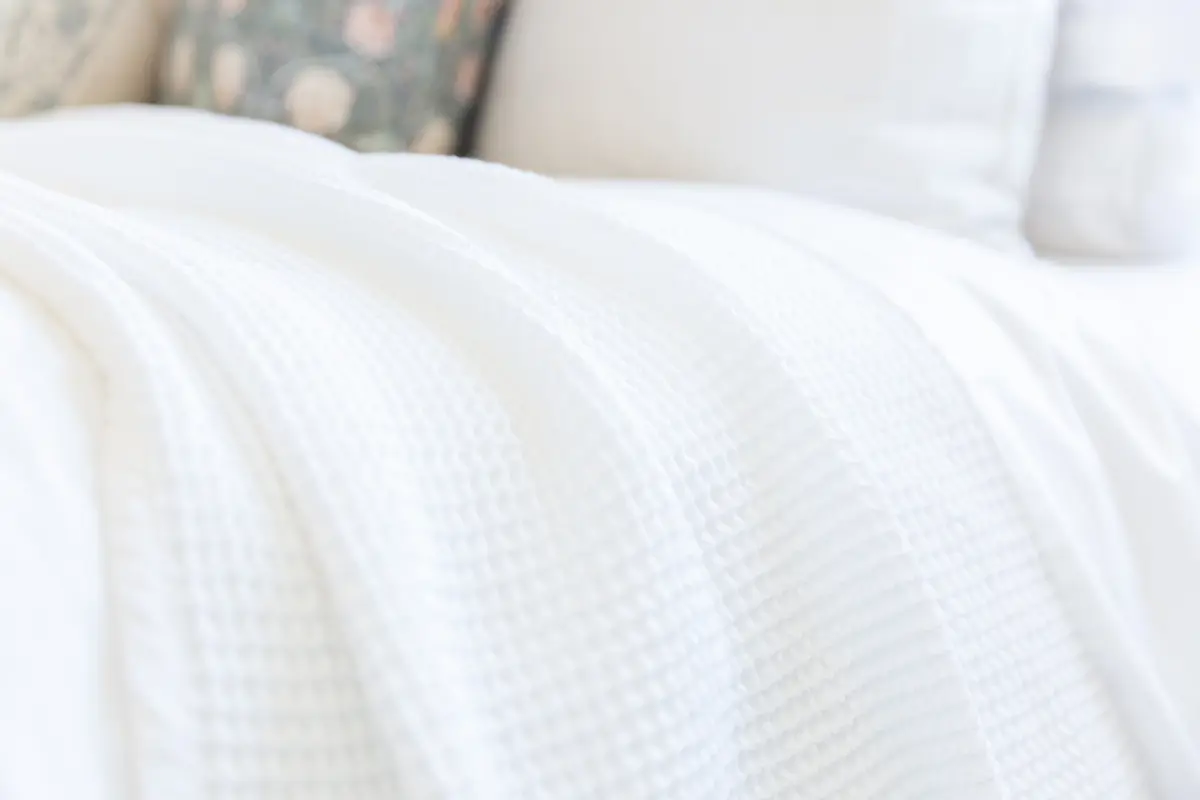 Sometimes our transformations on the inside matter more than the transformations on the outside (actually, MORE than sometimes!). Allowing yourself to inhabit a space that brings you peace, calm, happiness, and a smidge of motivation can make all the difference between just wanting to see a change and actually taking that first step to make one.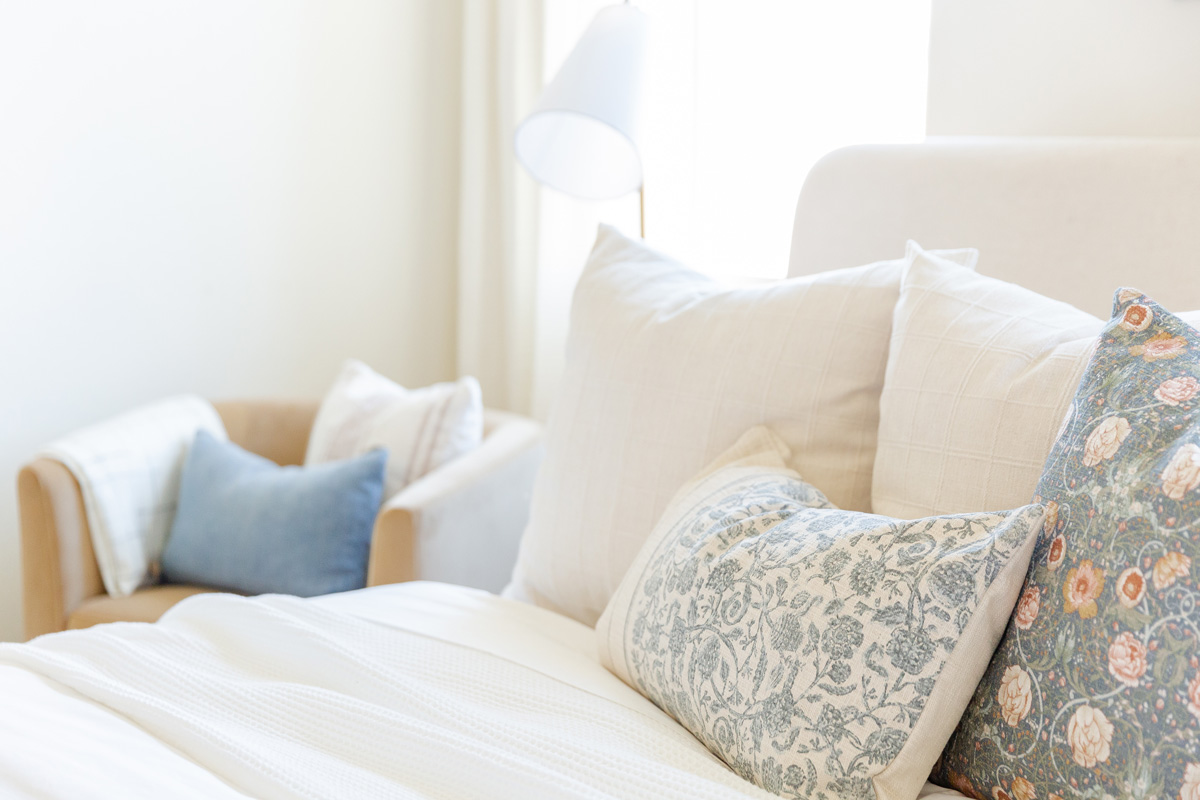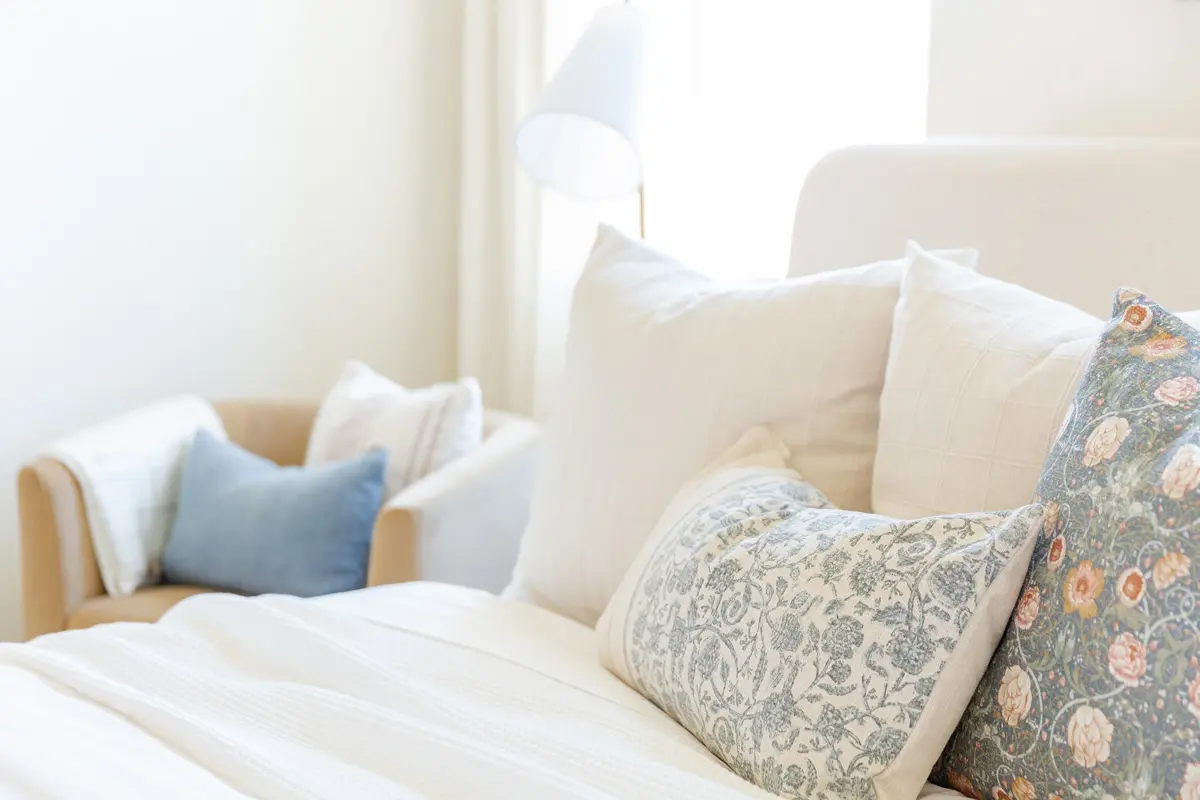 I know I'm just sharing my new bedroom here, guys. But deep down, it's more than that. This new bedroom design has been therapeutic for me. It's allowed to me create a space that belongs only to me, with my wants and my motivations in mind. And at the end of the day, this bedroom makeover has given me the most internal peace and best night's sleep this mom of 4 has ever had.
xo,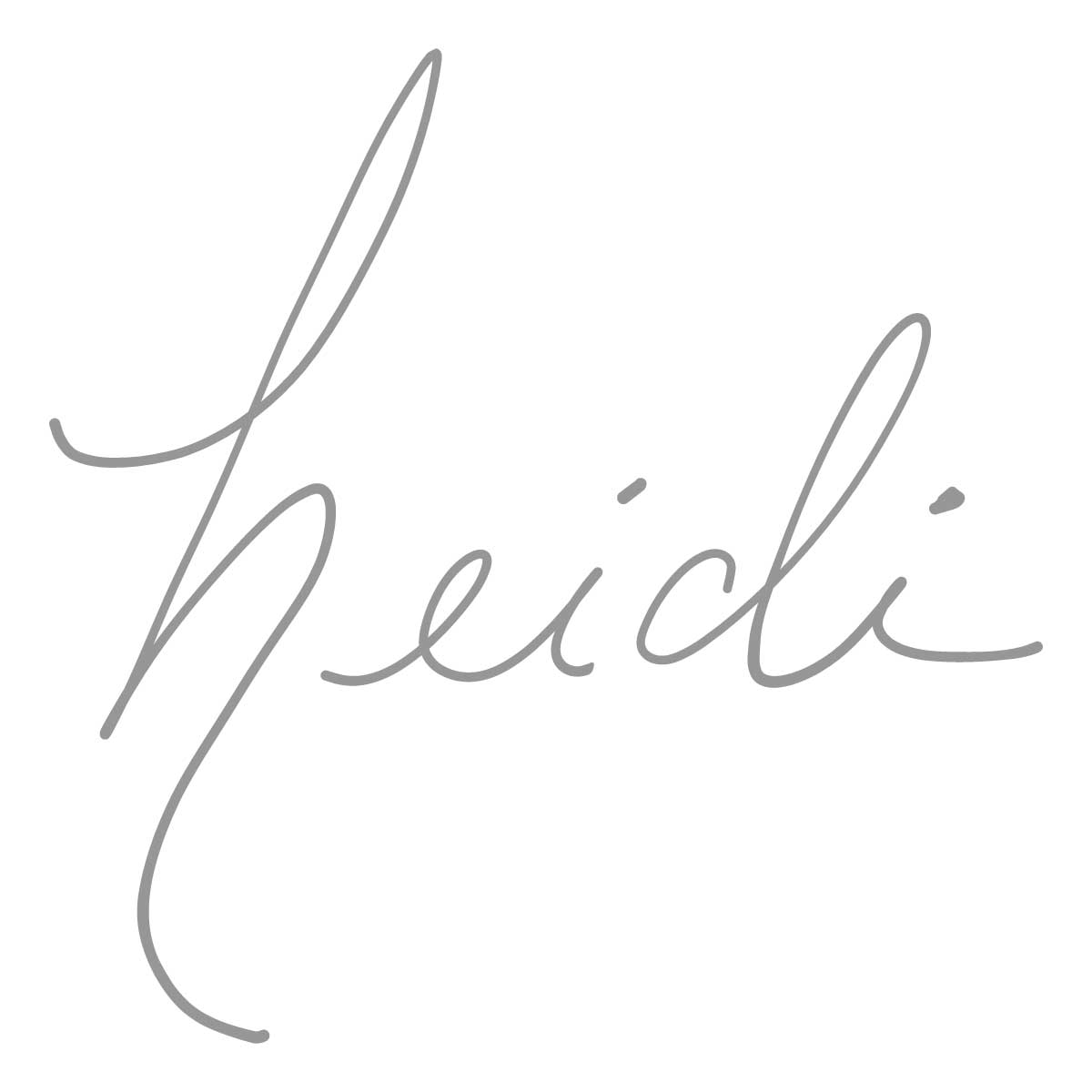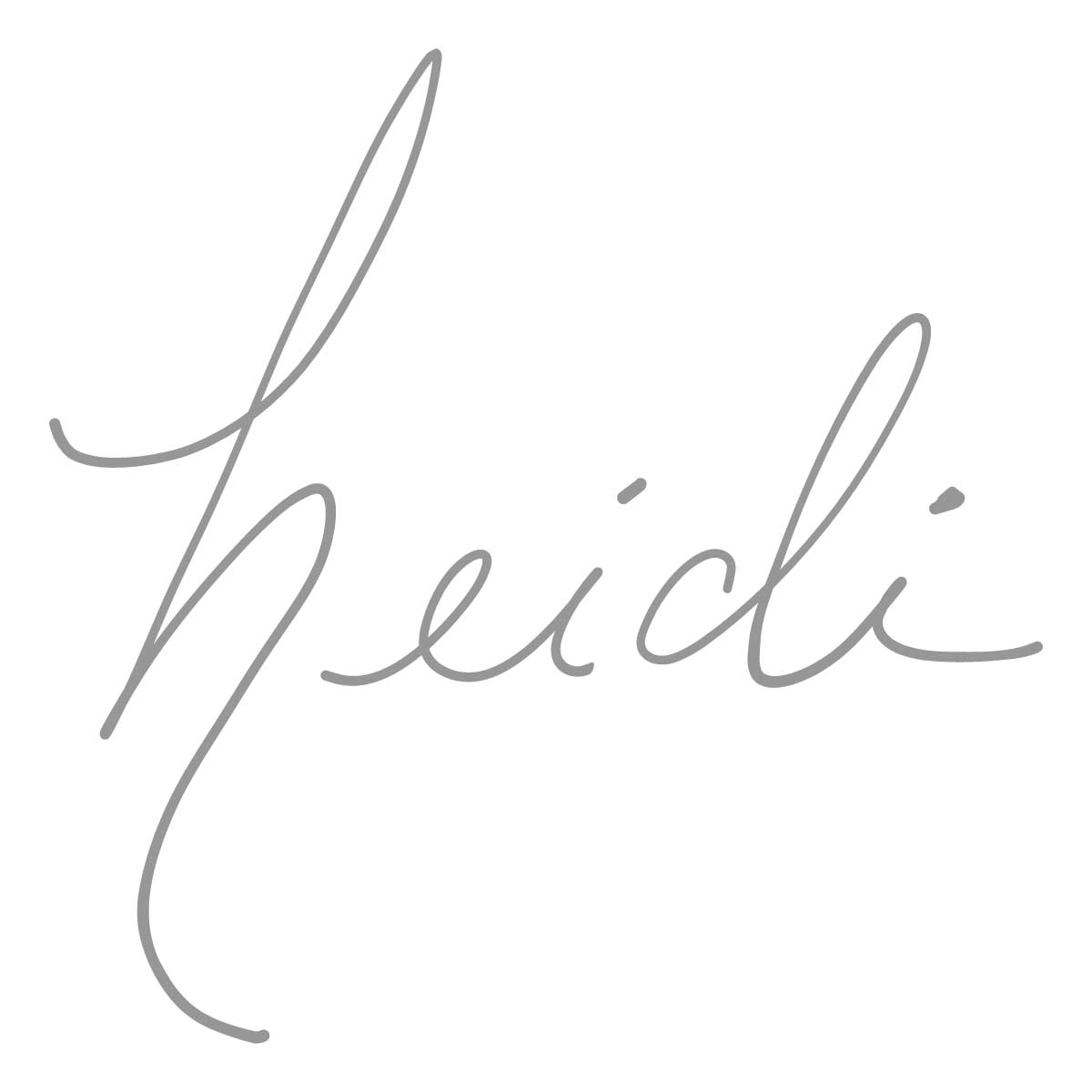 Related reading:
Healthy Habits: Best Bedtime Routine for Adults
The Procrastinator's Guide to Transforming Your Time Management Skills
Healthy Habits: Setting Emotional Boundaries
Build a life you love: Set Goals + Achieve Them
Mental Health: An Essential Part of Transformation