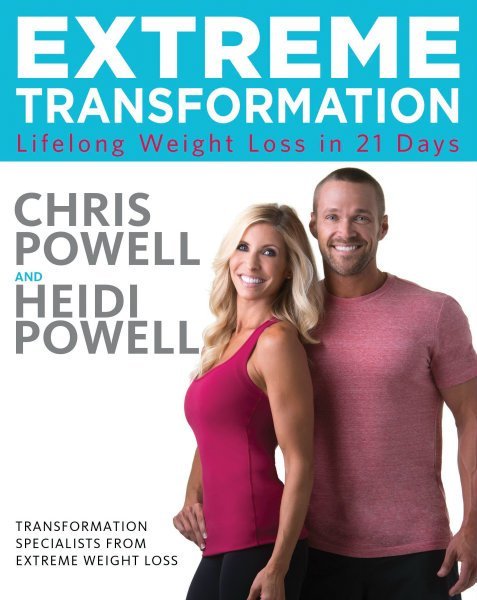 It is with so much excitement and pleasure that I bring you this HUGE news! Chris? and my book, Extreme Transformation: Lifelong Weight Loss in 21 Days, is SO close to being done! So close, in fact, that we FINALLY have a book cover!!! YAY! This book is truly the best one yet. While Chris and I have always been a team, and I have helped contribute to the planning, ideas, and content of the previous two books, this is the FIRST book that he and I are actual co-authors on. This is truly a dream come true for me?a dream I never even knew I had until I started this crazy ride with my man!
We are so proud of the work we have put into this book. Along with the many, many, MANY hours, we have literally poured our blood, sweat, tears, and years of experience into these pages. We know our comprehensive guide to transformation will change millions of lives, and cannot wait for you all to get your hands on a copy!
The book can be found on stands December 22, 2015, but until then, you can preorder Extreme Transformation: Lifelong Weight Loss in 21 Days on Amazon.
Thanks for your continued love and support. Without it, none of this would be possible!
Xoxo,
Heidi