Tabata with Judy Greer? Any day! Talk about an amazingly talented, beautiful, witty, down-to-earth, and funny gal, she is IT! I'm a fan and I know you will be too after you check out her super-entertaining and informational show, Reluctantly Healthy (title sounds like most of us, huh?!).
Judy, thank you so much for letting me burpee next to you for 4 minutes

. You rocked those babies! Oh, and please let us know how your 30 day Tabata Challenge is going! Nope, I didn't forget

.
Xoxo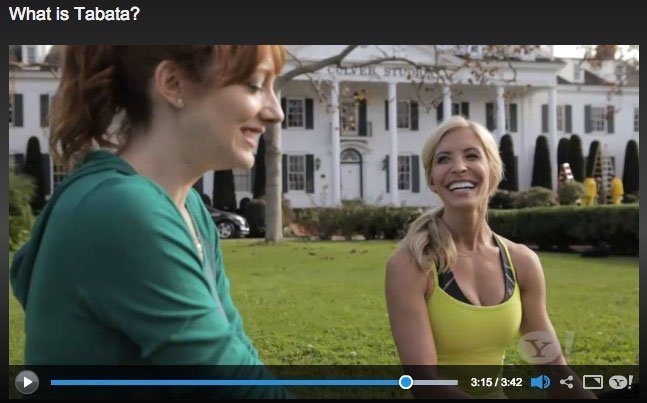 Watch It Here: http://screen.yahoo.com/tabata-050000155.html