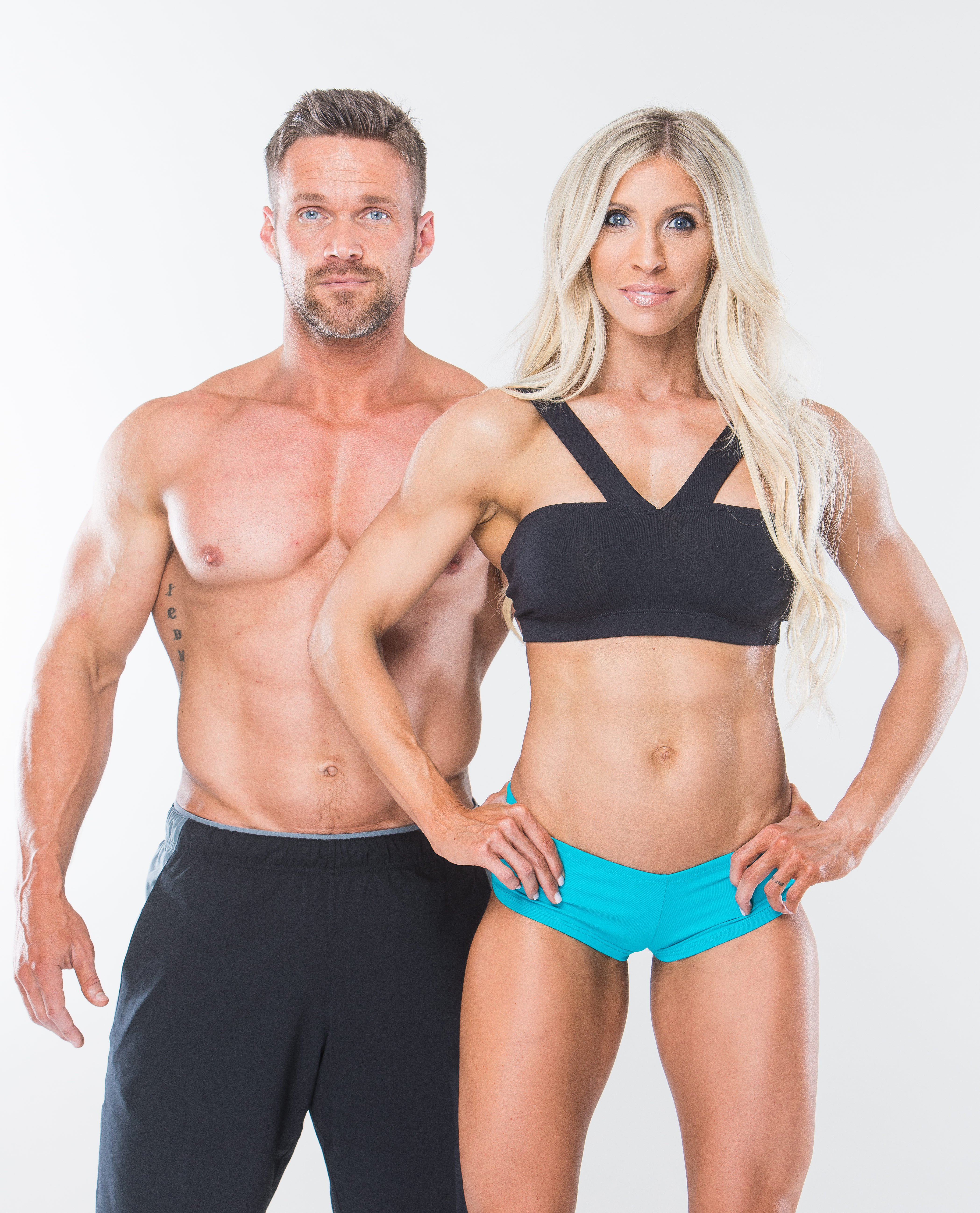 **Congratulations to our free entry giveaway winner?Danielle Duncan!**
Gosh, every single time I look at all these amazing results from last years America's Fittest Couple Challenge, I am floored! The changes made in such a short amount of time were phenomenal, and the best part is all of the success stories we've heard about how AFCC actually strengthened relationships! We always say…the couples the play together, stay together! And by play…of course we mean workout! 😉
But really, with these kind of results (see below), how could we say no to a round 2?! So once again, Chris and I are collaborating with Oxygen Magazine for America?s Fittest Couple Challenge …part 2. This time…we are switching things up a bit with ALL new workouts, videos, recipes…and really a program you will NOT want to miss!!
Now before we do the GIVEAWAY for a FREE America's Fittest Couple Challenge 2 entry, I want to go into a little more detail…this time around, we are focusing mainly on aesthetics while still maintaining your strength and performance?it?s all about building those beautiful muscles and shredding down! While many of you said you loved the workouts, nutrition plan, and recipes, the one big request was that you needed the program to be faster and even more convenient. Ask, and ye shall receive! This year's program is better than ever?quick, convenient, and even more transformative than before.
Ready for the best part?! This year's winners will receive an all-expenses paid trip to Hawaii AND a weekend getaway to train with us! We were so inspired by the thousands of transformations we witnessed last year, and we cannot wait to see even more this year!
Want to jump start you and your partner's results? Start with this quick workout below! Let me tell you, it's tougher than it looks and will leave you burning. BONUS: It can be done right in your living room with no equipment.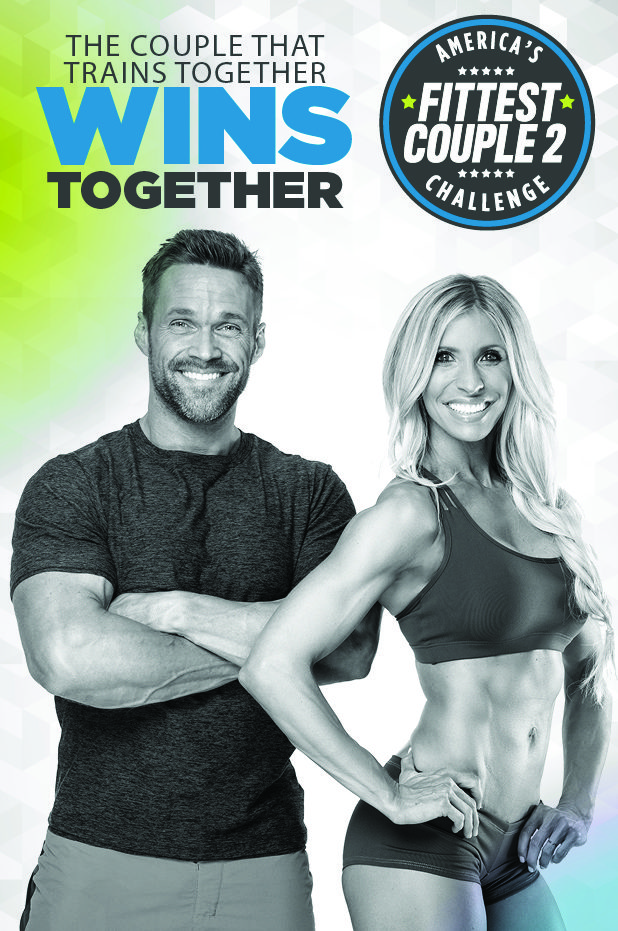 America's Fittest Couple Challenge 2 Jumpstart Workout
Complete 8 rounds of this circuit as fast as you can. Make it a contest between you and your spouse to see who can get it done faster. Who doesn't love a little friendly competition?!
Good luck!
Psssst…. Early bird pricing is available now through October 15th, and it?s ONLY $89.95 per couple. So grab your partner and go sign up here before the prices go up!
NOW it's giveaway time!!
To enter:
Comment below telling me your favorite active thing to do with your workout buddy.
Go like my last social media post about the America's Fittest Couple Challenge 2…AND tag your workout buddy!
FOR EXTRA CREDIT – share either my Facebook or Instagram post!
Winning couple will be randomly chosen at midnight this Monday, and announced this Tuesday. If you already entered, we will give you your money back! So don't let this giveaway stop you from registering!
Good luck…and see you on the other side!!
Xoxo,
Heidi
Related reading:
A Lotta Tabata || 4-Minute Total Body Toning Workouts
Fit in 4 Minutes
Fit in 9 Minutes: The Busy Woman?s Workout
Fit On The Job! 6 Tips + 14 Exercises for the Desk Bound Professional
Top 10 At-Home Exercises for Total Body Toning