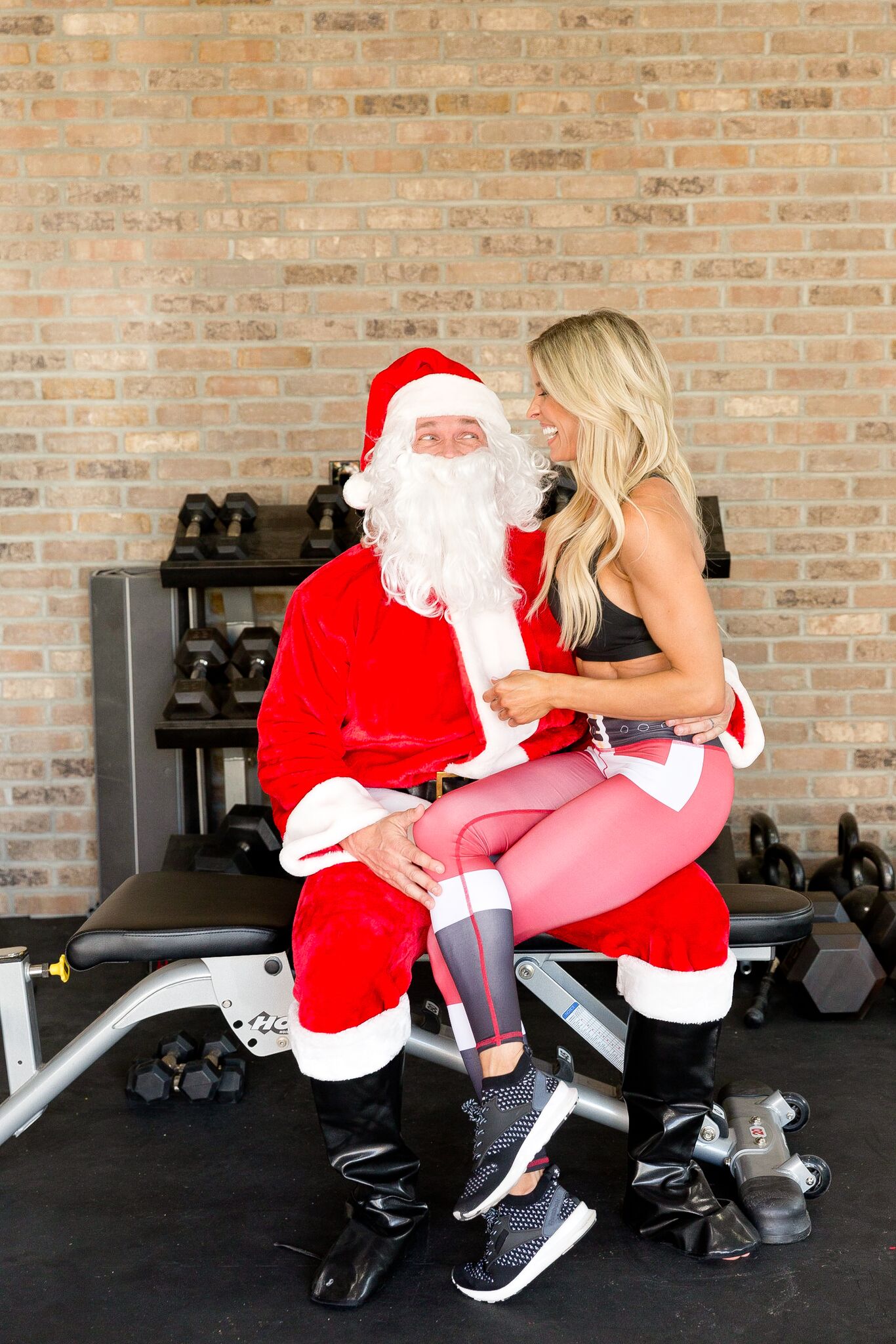 I may not have a big white beard or live at the North Pole, but I can grant Christmas wishes just about as well as ol' Saint Nick himself! That is, of course, if a sculpted backside is at the top of your list! Santa and his elves (aka Chris and me) have been working around the clock to bring you the best, most effective at-home workouts. Guys, this one is a REAL burner, and it can be done 100% at home with just a few inexpensive pieces of equipment! This, I might add, is also the very first time we've shared an entire workout straight from The TRANSFORM App with videos included. Think of it as a little Christmas gift from us to you. 😉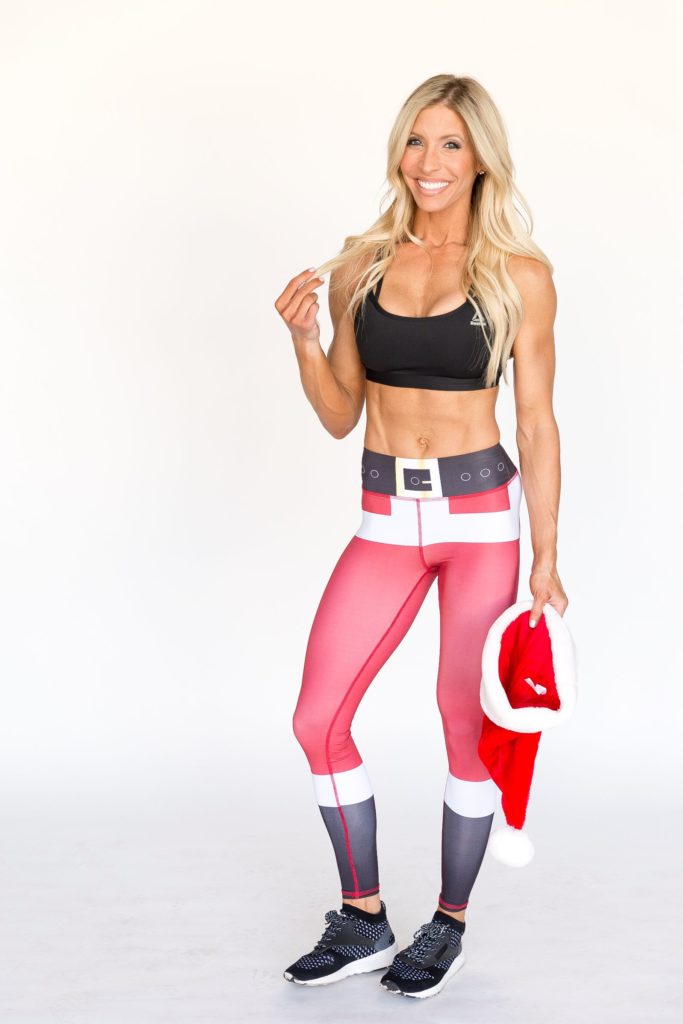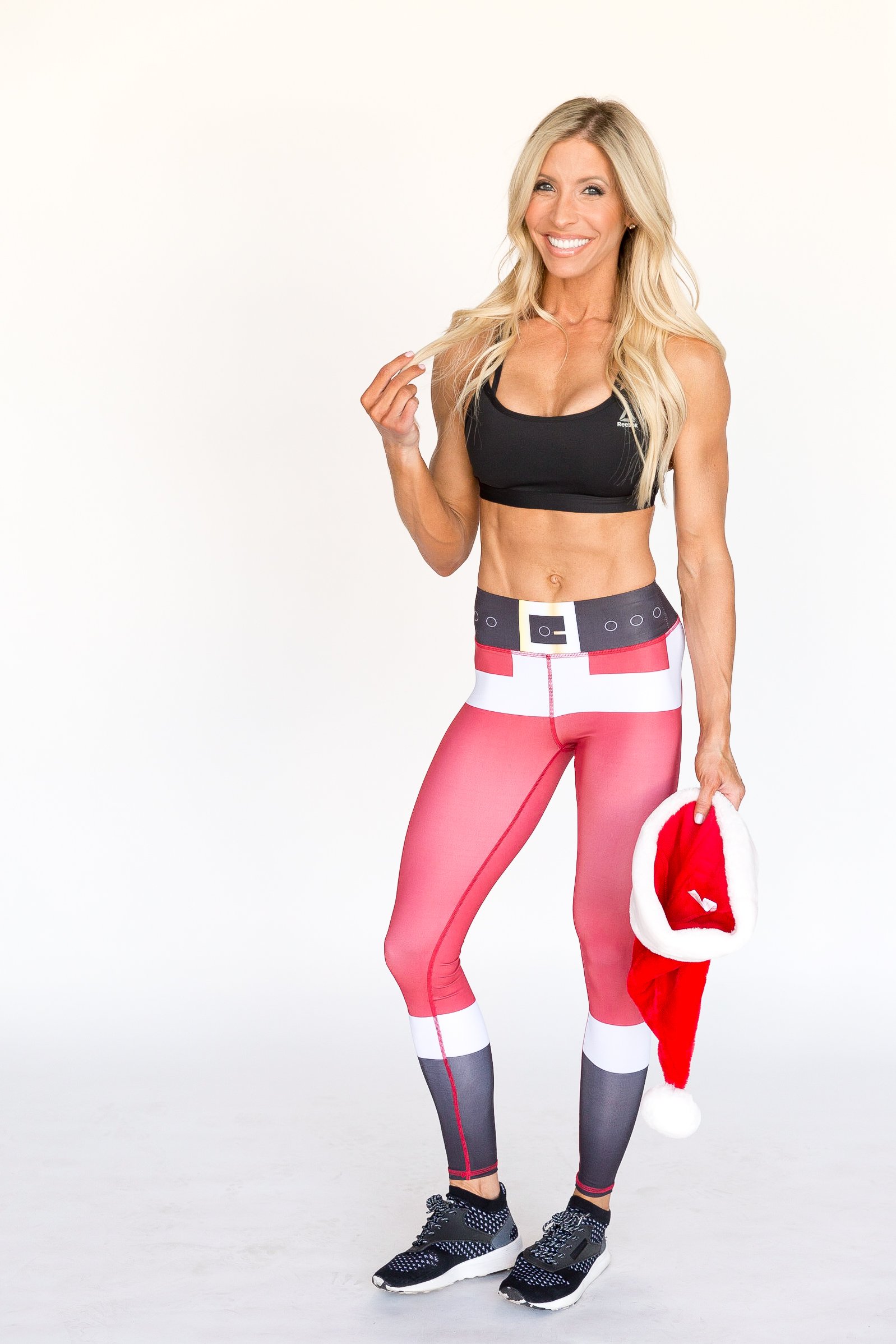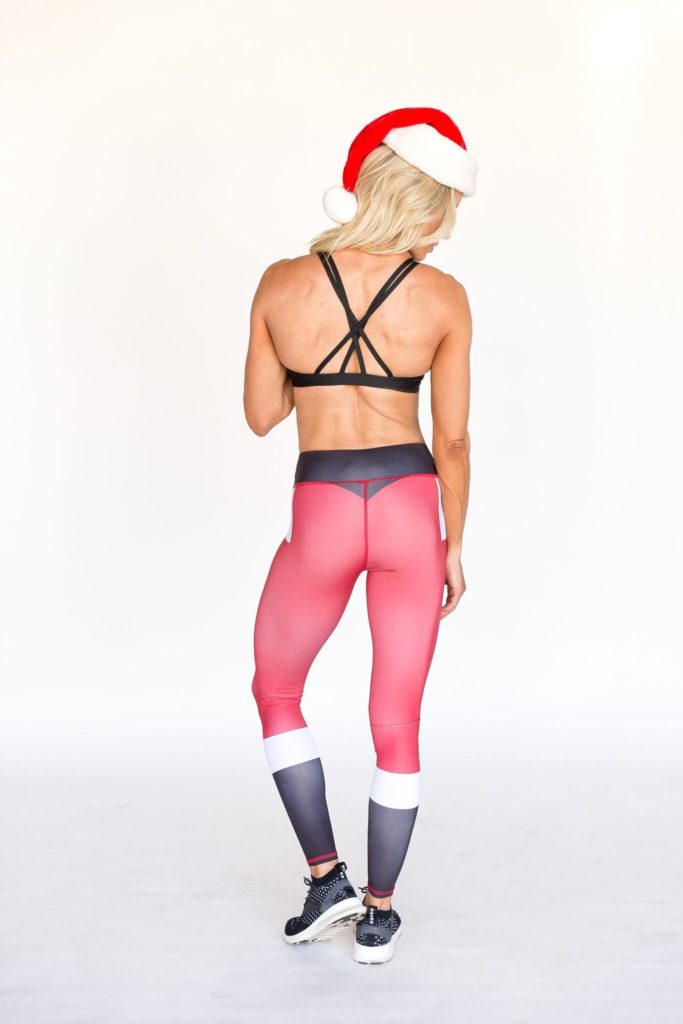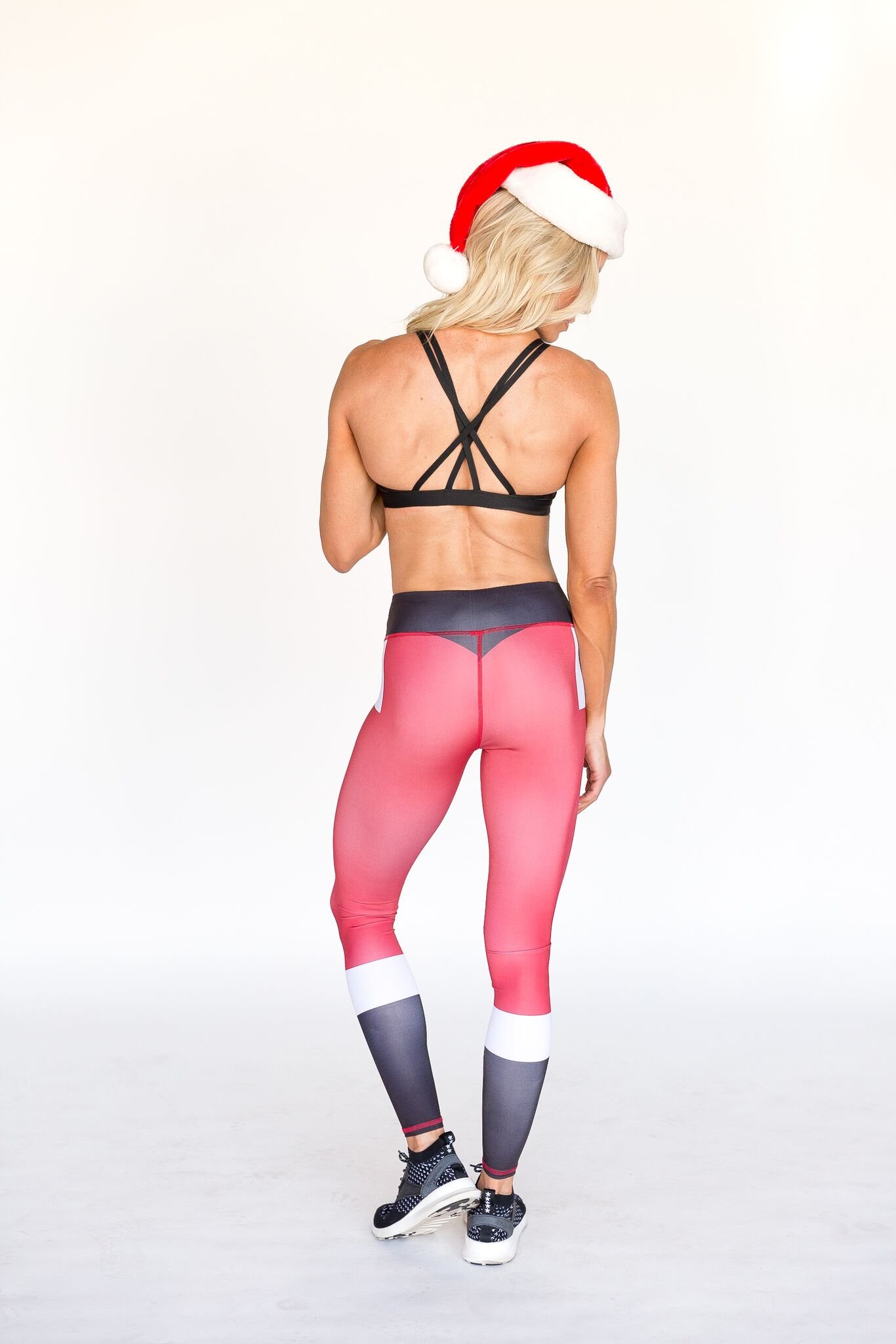 Outfit Details:
?Santa Leggings (bonus under $20 available in other styles),?Reebok Sports Bra?(on sale under $20), Reebok Sneakers (similar here)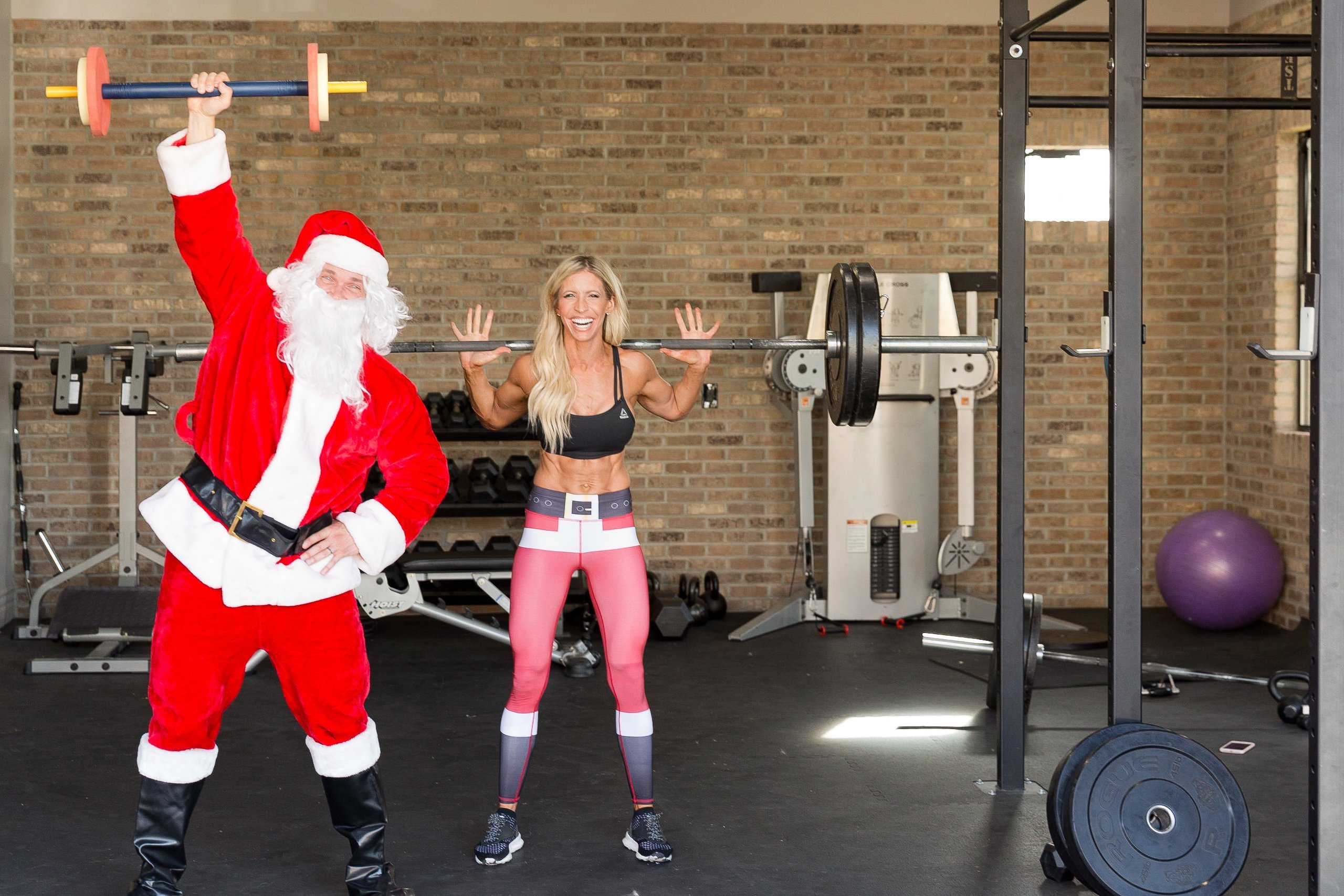 This glute workout is just one of MANY workouts we've rolled out in The TRANSFORM App as part of our Women's At-Home Body Sculpting Program! You asked, and we listened.
Click here to see why adding a resistance band will help that booty sculpting even more. Plus, here's my favorite resistance band.?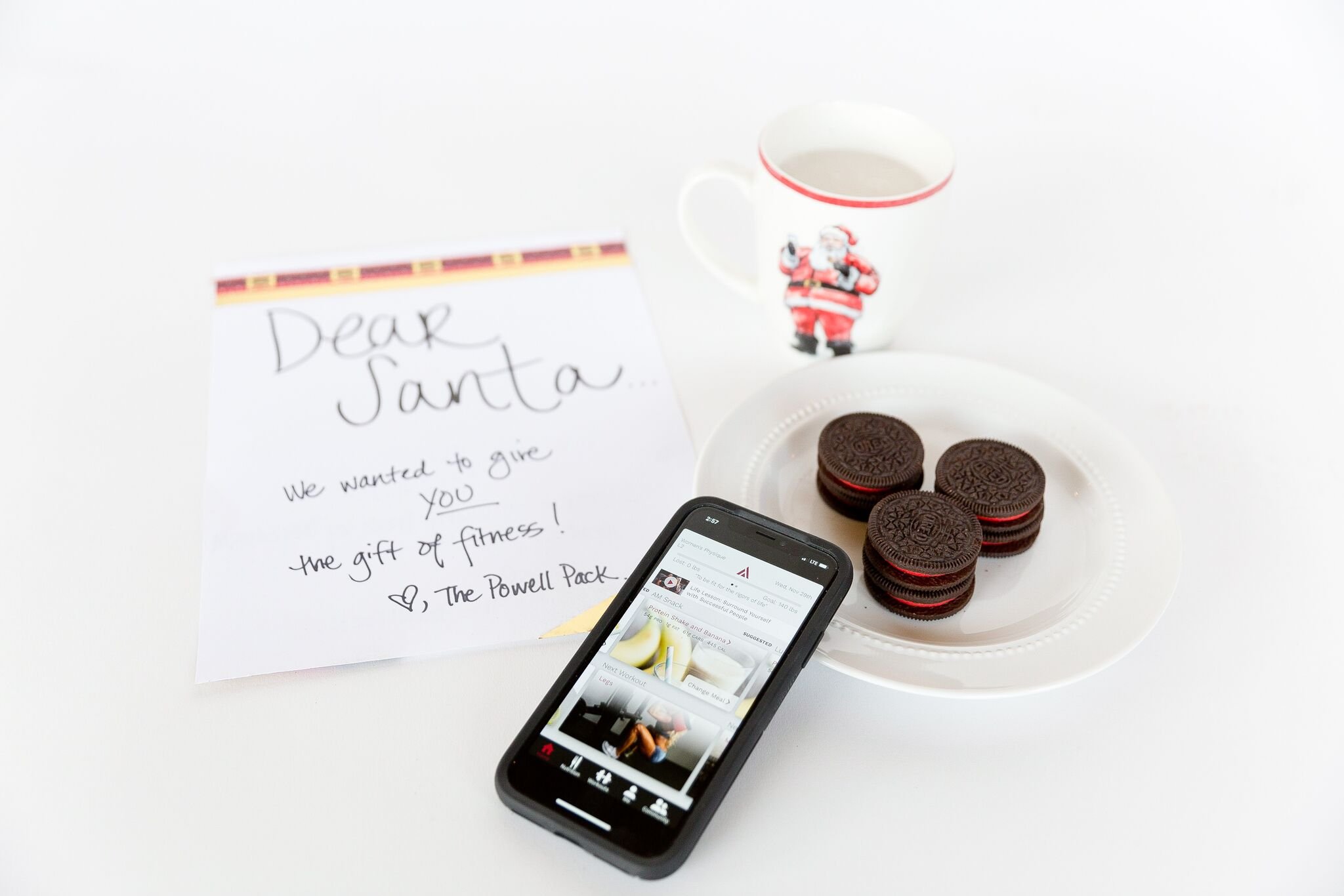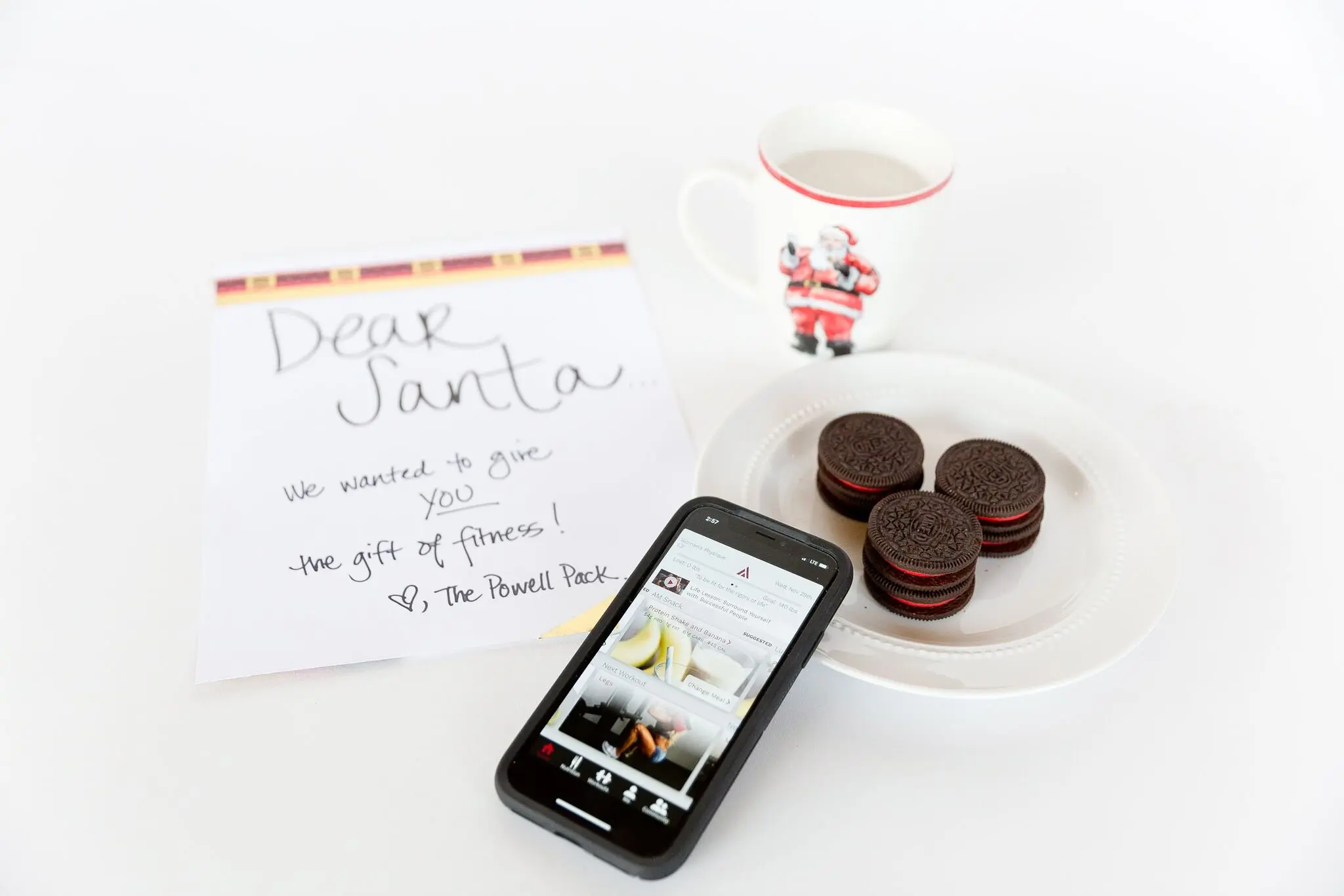 So many of you are eager to complete our more intense, physique-type workouts but aren't always guaranteed gym time. Trust me, we know how that goes! So we went to work developing amazing, intense workouts to tone and sculpt the body of your dreams. Try this one out and let me know what you think!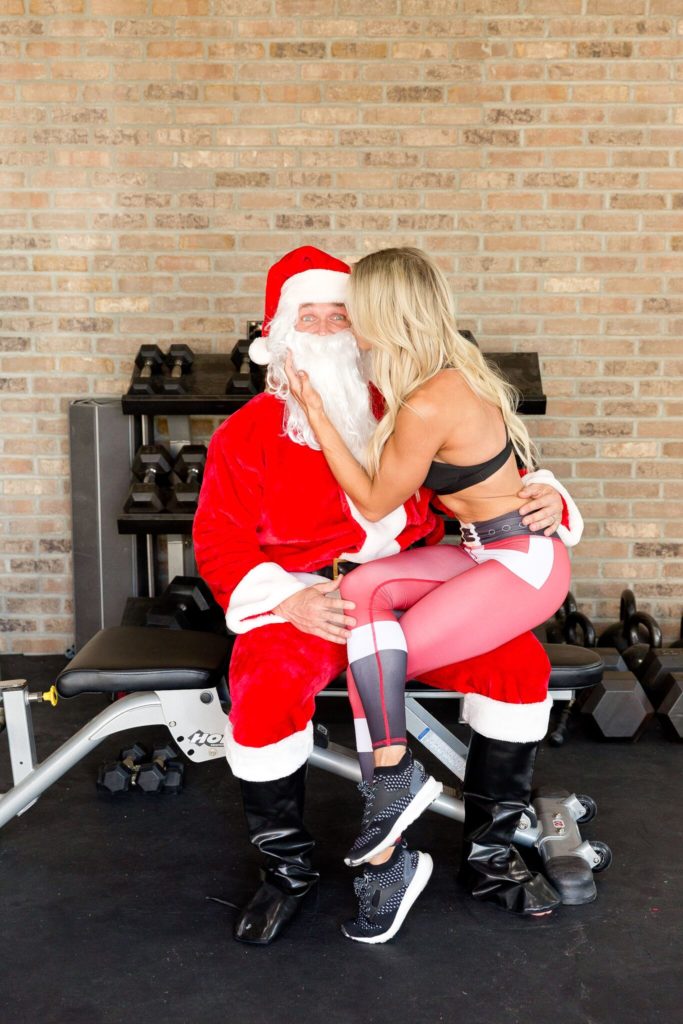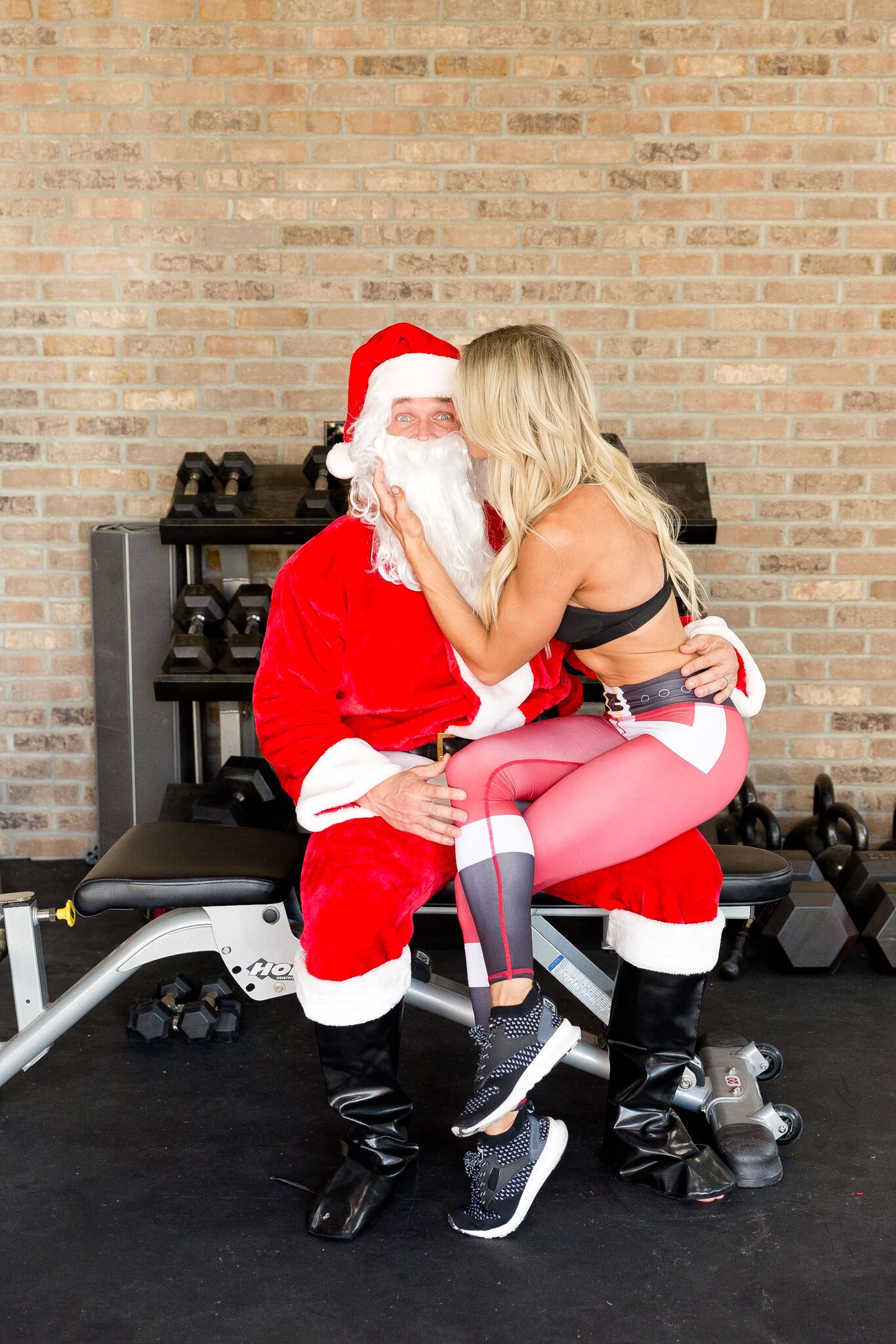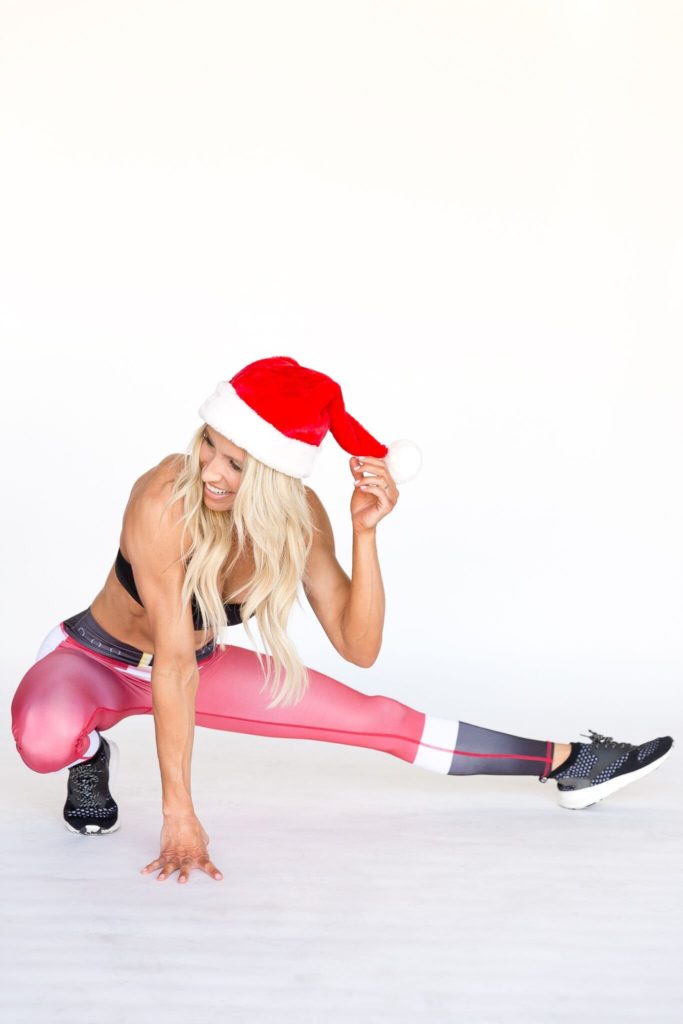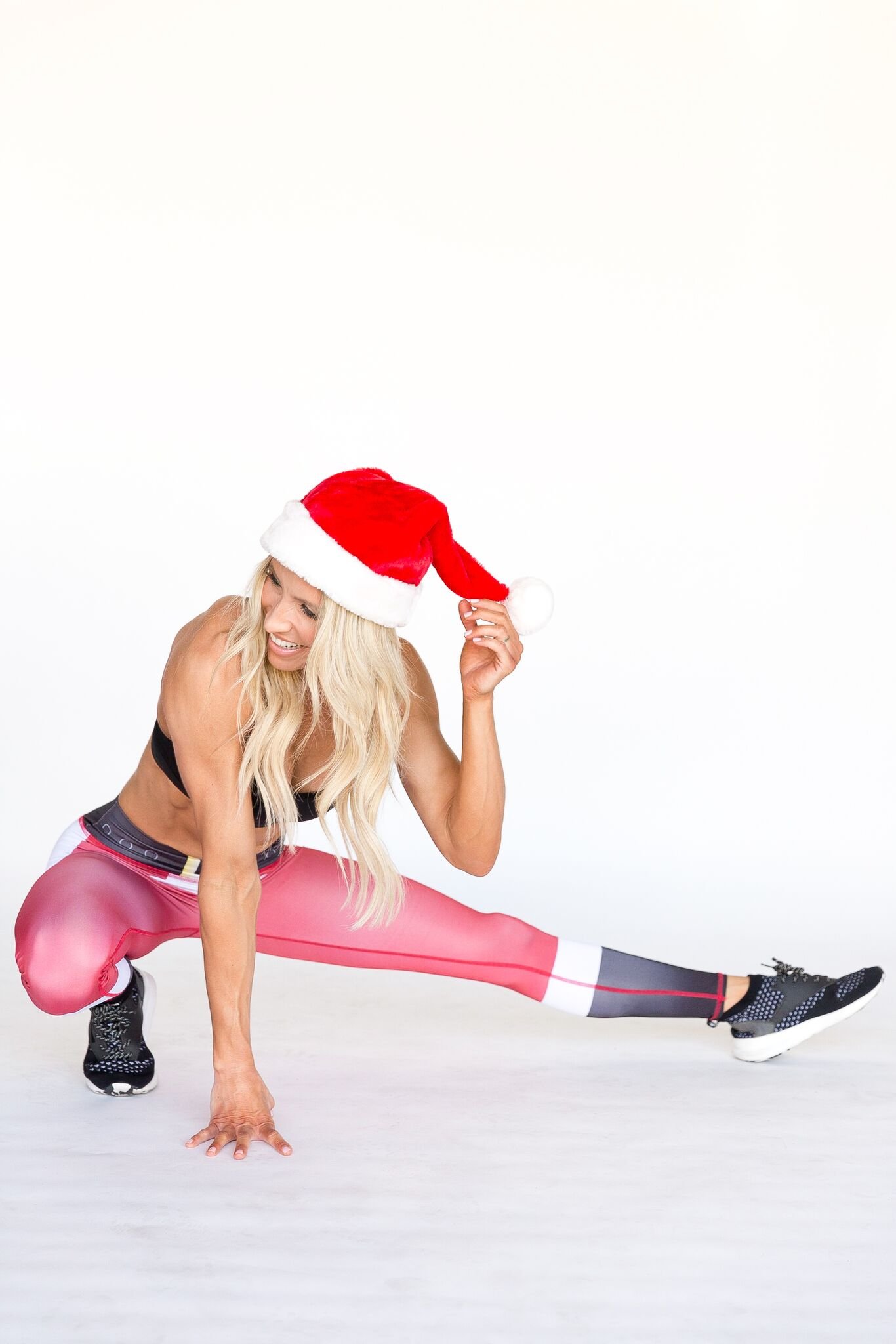 Santa's Booty Building Workout
3 Super Sets:
15 Dumbbell Romanian Deadlifts
15 Bulgarian Split Squats
3 Super Sets:
15 Dumbbell Hip Thrusts
15 Reverse Hypers
3 Giant Sets:
20 Hamstring Roll-Ins
20 Banded Pop Squats
20 Weighted Calf Raises
For more at-home body sculpting workouts, check out The TRANSFORM App here!
Xo,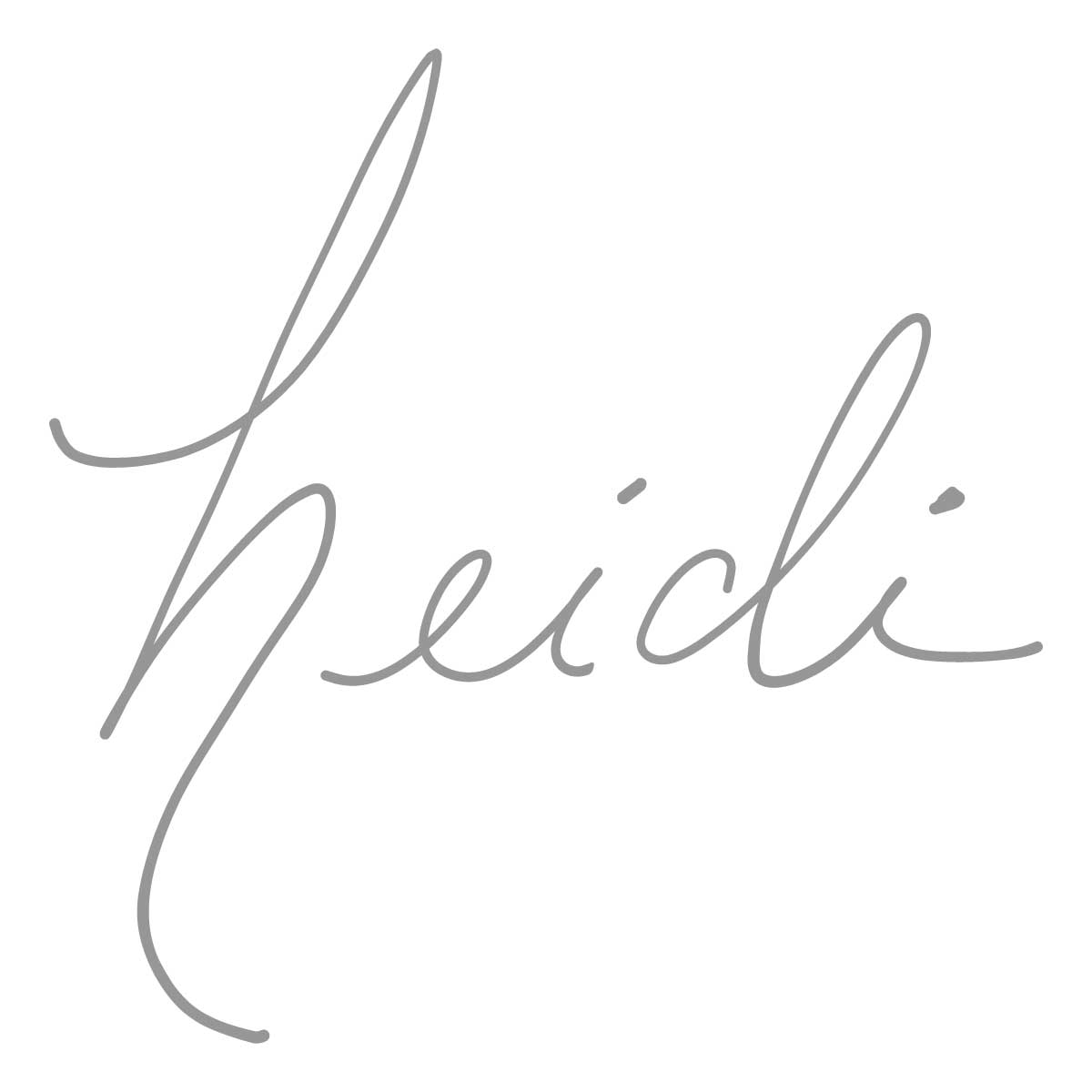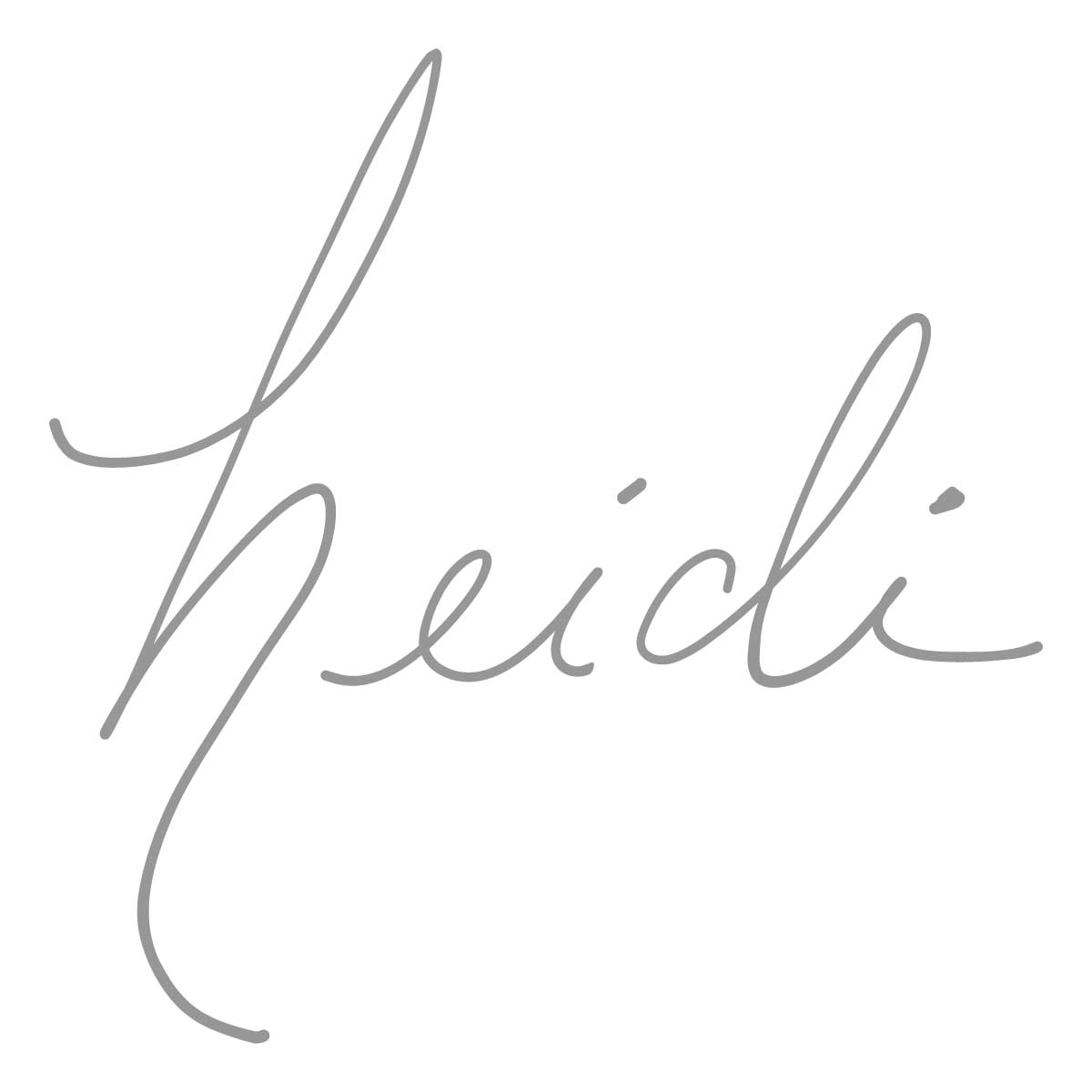 Related reading:
Top 10 At-Home Exercises for Total Body Toning
My 5 Gym (and Home Gym) Must-Haves
Tip of the Day: Couch Potato Workout
Fit in 9 Minutes: The Busy Woman?s Workout
A Lotta Tabata || 4-Minute Total Body Toning Workouts