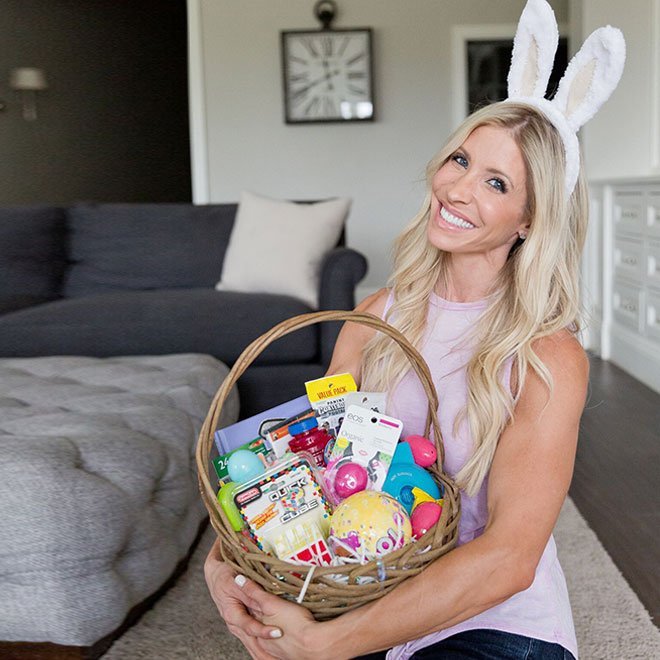 There is nothing more fun as a mom than prepping for the holidays and creating traditions and memories for my kids! Part of this includes putting together sweet gifts that are unique to each of my kids and their latest obsessions. With Easter right around the corner, I wanted to do something a little different than the typical, candy-filled baskets this year. Chris and I know that holidays can derail healthy eating habits and can feel overwhelming, especially when candy overload is the norm! Here are a few tips I've found along the way for an Easter that is still FULL of FUN but low on sugary-goodness…your kids are sure to LOVE these ideas and won't even think twice about these baskets not being full of candy!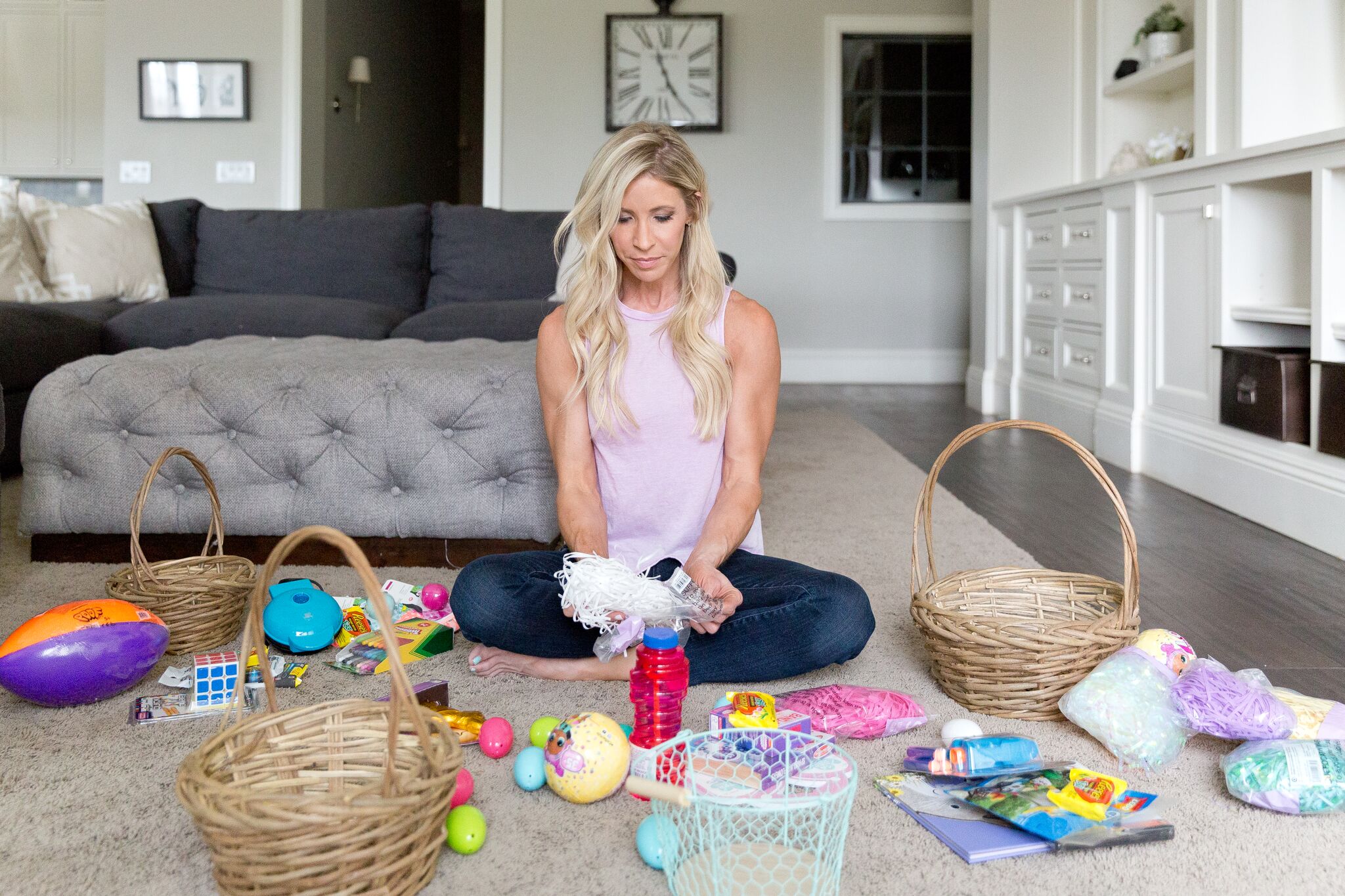 For my girls: Mr. Rabbit drops off gifts that are mostly sugar-free, but still absolutely fun like Easter Activity Book, and character Band-Aids for my sweet girls. If you have kids that love crafting and creating as much as my sweet Marley girl, these Crayola Twist Crayons will keep them busy for hours on end! I love any activity that involves imagination and creativity and doesn't involve staring at a TV or phone screen either! BONUS.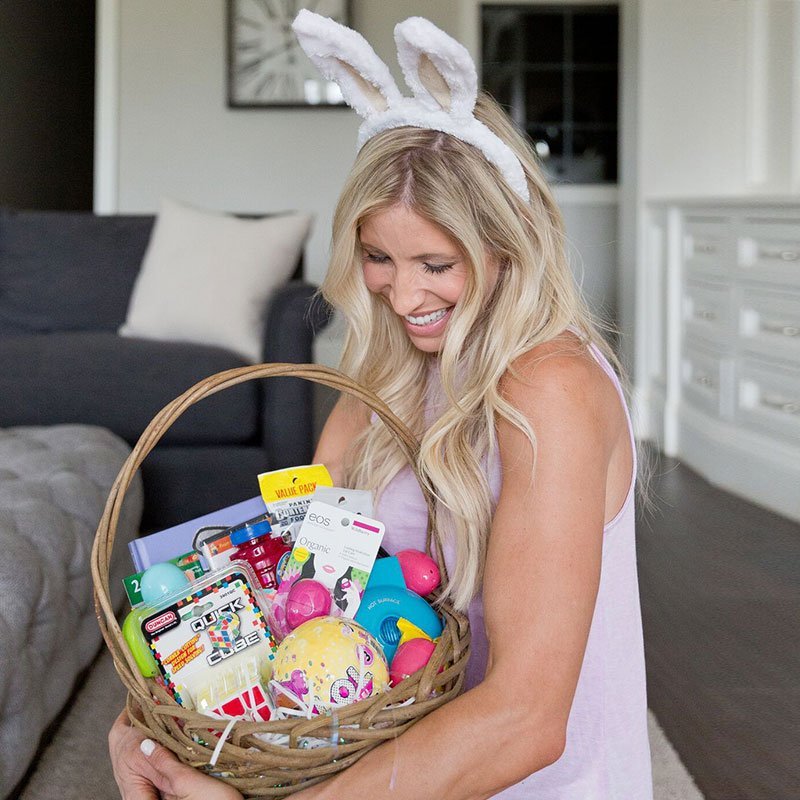 Melissa & Doug wooden bead necklace/bracelet set: This is another great craft that will keep your kids busy for hours! If you're looking for the perfect Easter treat, this necklace/bracelet set is the perfect addition to any Easter Basket. I also love the idea of my two girls coordinating their bracelets and necklaces with the swimsuits in their basket?a sweet nod to summer fun.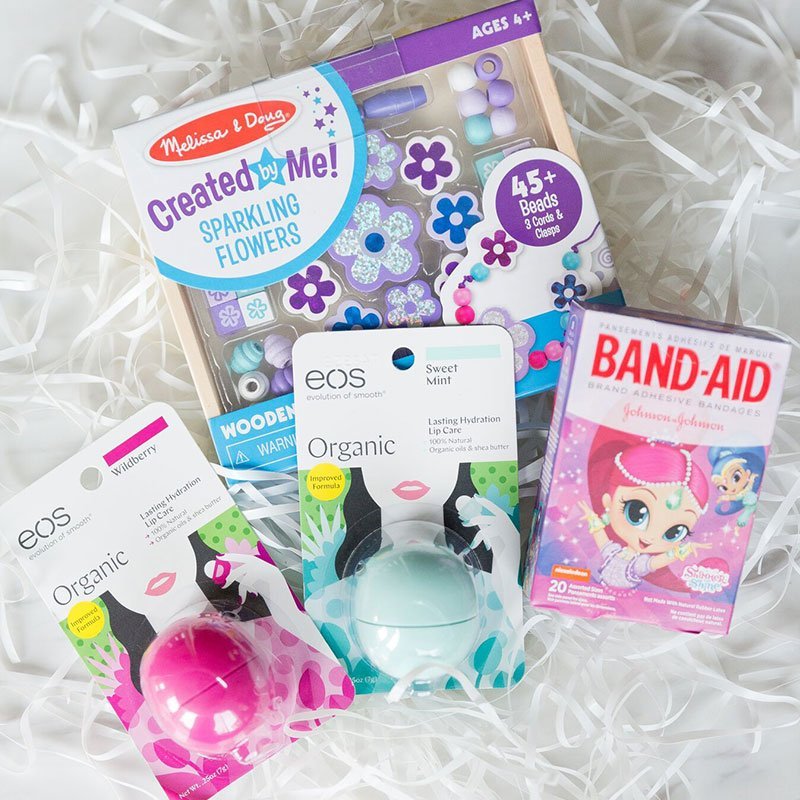 Dash Mini Maker mini waffle iron: This mini waffle iron is just about the cutest thing I have EVER seen! I can't wait to have my kids wake up on Easter morning, open their Easter Baskets, and then make waffles for breakfast for everyone. This is the gift that gives back to ME, too, since #mamadontcook. In all seriousness, though, how insanely adorable is it?!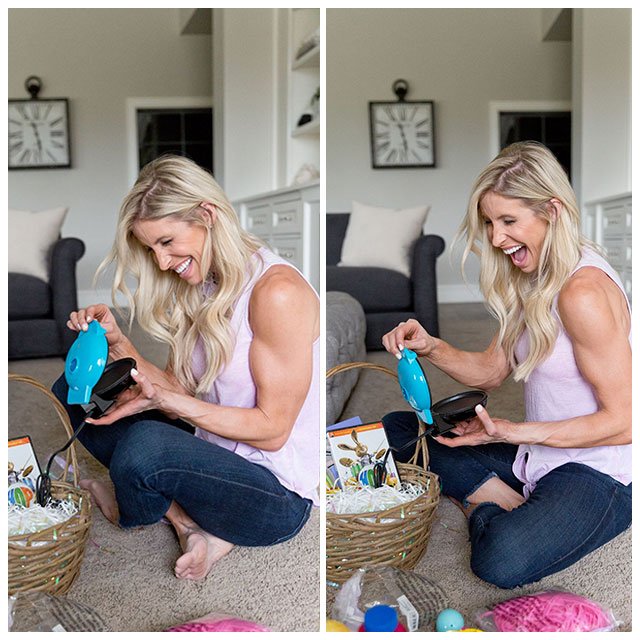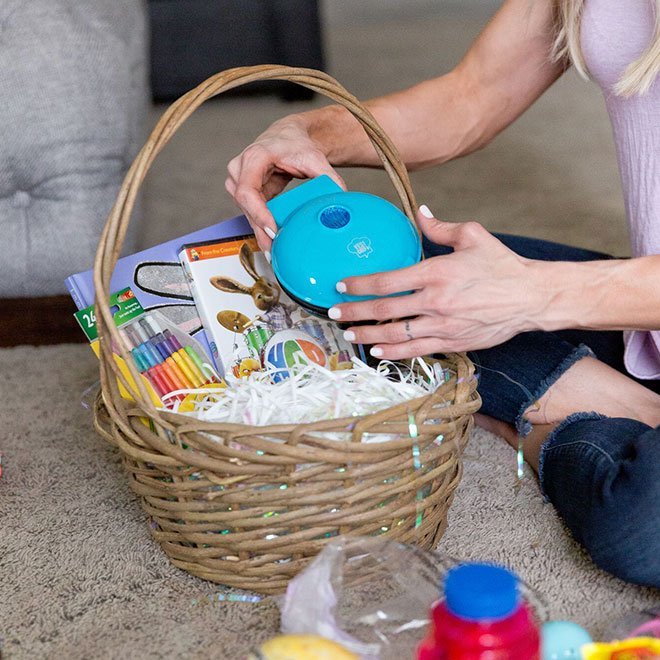 Cat & Jack Swimsuit: With HOT weather right around the corner, adding a bright swimsuit for each of my girls is a colorful reminder of the endless fun in the sun and loads of swimming we will do this spring and summer. It's a sweet treat that will surely be used all year long and will last MUCH longer than any candy would! I love finding useful, practical gifts that are still fun too!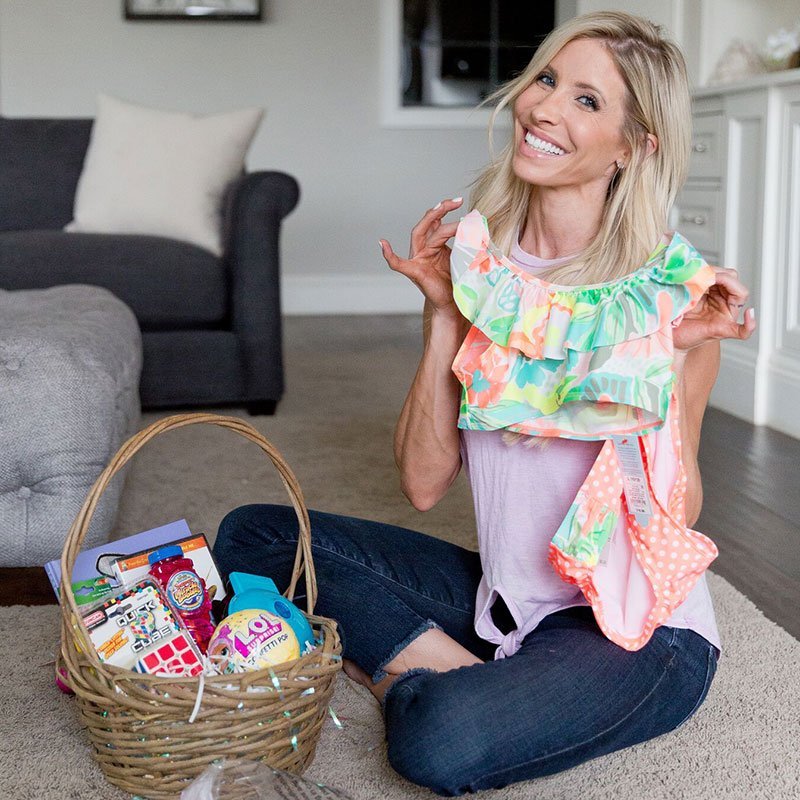 LOL Surprise Doll: If you have an LOL Surprise Doll Fan in your house like we do?Ruby is LITERALLY obsessed?then your kiddo will be super excited to find one in their basket! For the ultimate unboxing experience, there is also the limited edition LOL Surprise! Big Surprise that could likely replace an entire Easter Basket. What's better than a surprise inside of the surprise of finding this toy? It's a win, win, and 100% Miss Ruby approved.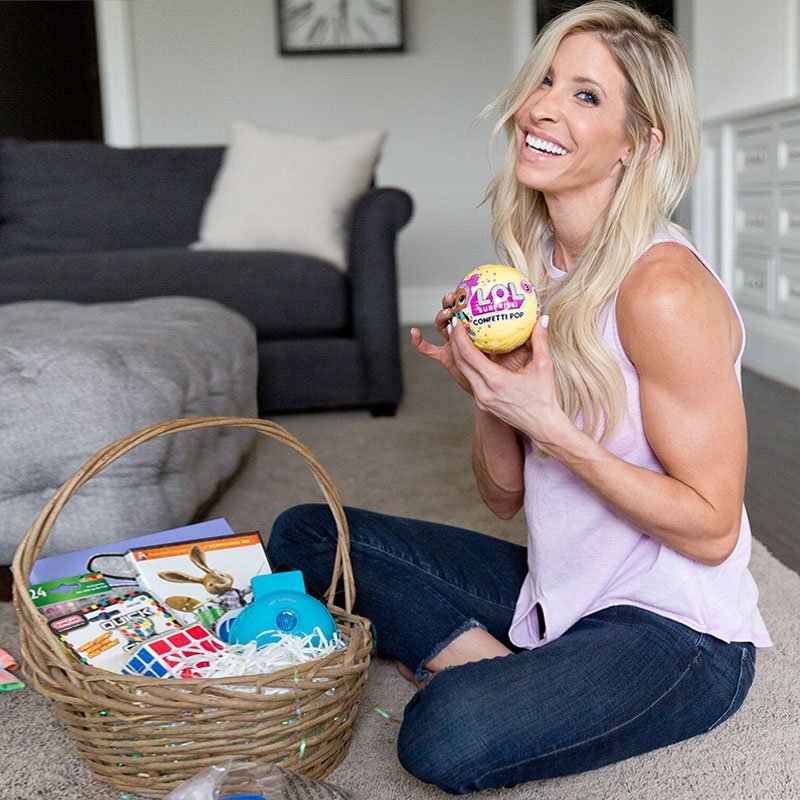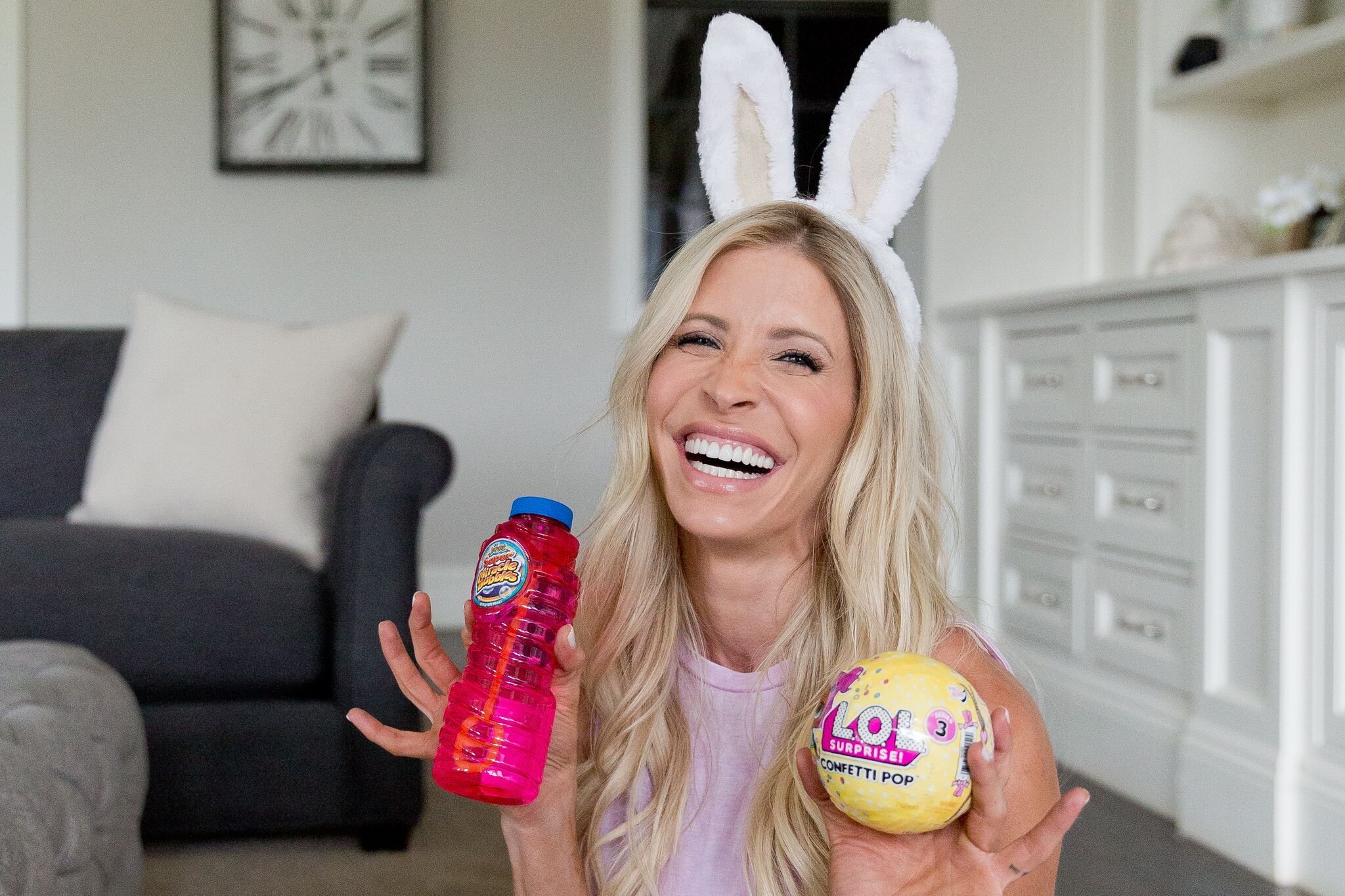 EOS lip balm: These balms are amazing. You can stick them anywhere: In your purse, car, and sporadically throughout the house. Let's be honest?a person cannot have enough lip balm. It's just not possible. Since they are egg shaped, these are totally Easter appropriate! Added bonus? They are loaded with goodies like shea butter, vitamin E, and jojoba oil. You cannot go wrong with this basket addition.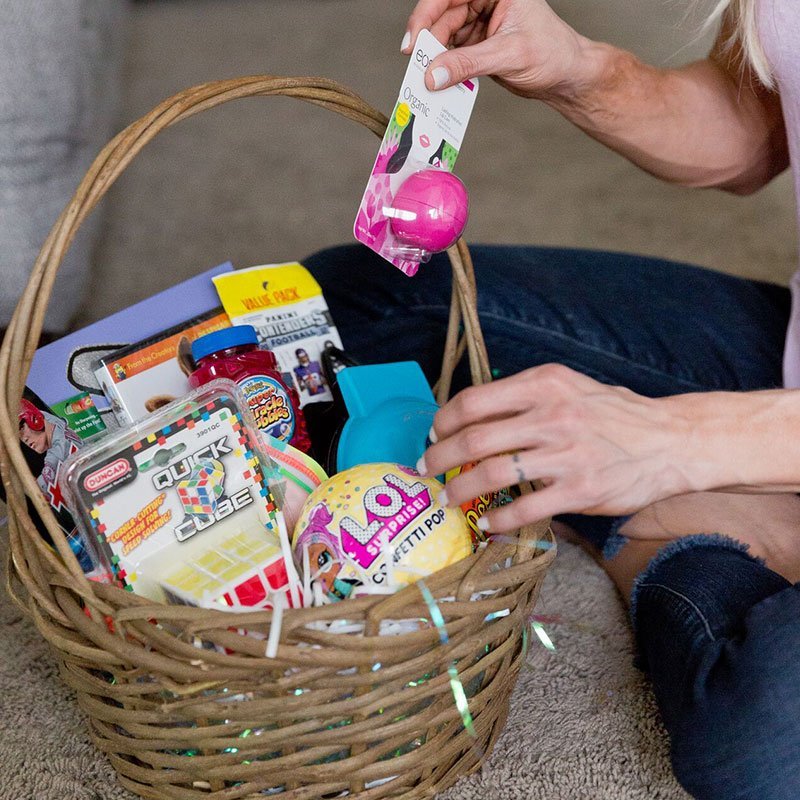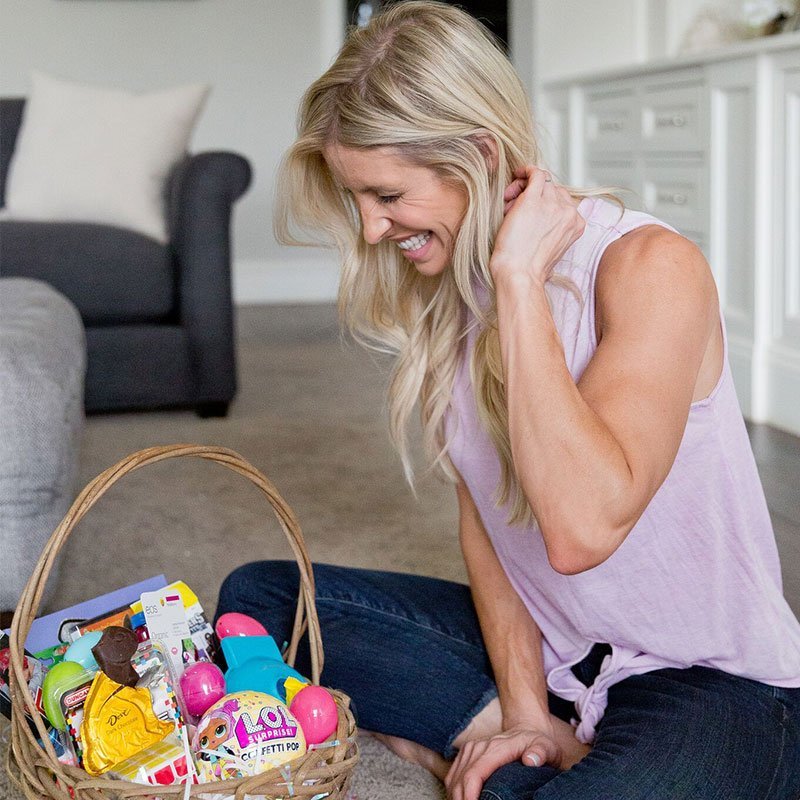 For my guys: it's almost more fun to buy for my boys than my girls with all of the AMAZING toys on the market these days! In place of jelly beans and sugary candy, the boys will be opening bubbles (who doesn't love bubbles?), Rubik cubes, and Topps baseball cards! I know Matix and Cash will absolutely love these and likely won't miss a basket full of candy at all as they play all afternoon with their new toys!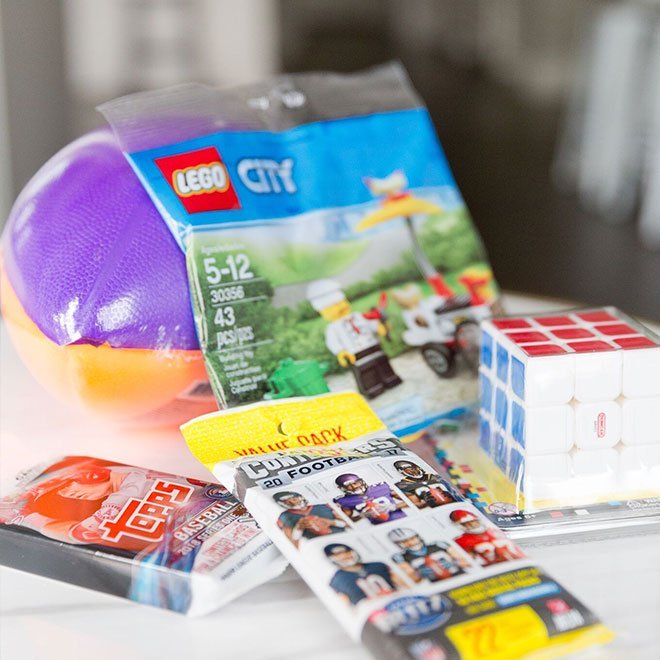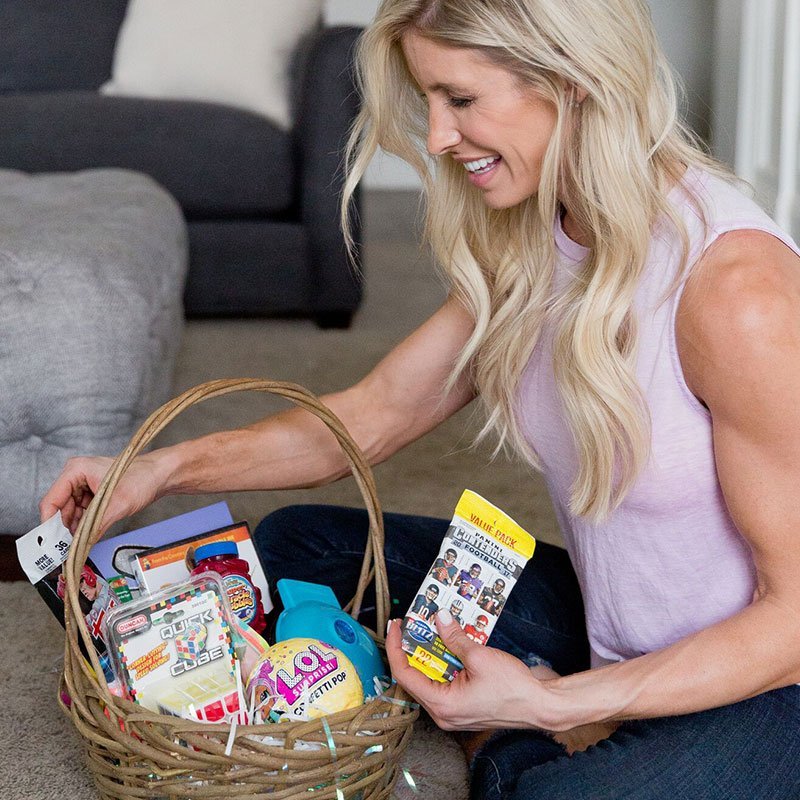 Lego City mini lego pack: I love the idea of encouraging those creative minds, so the Lego City mini pack is a perfect addition to my boys' Easter baskets. For just a few dollars, you can get all kinds of different Legos for both girls and boys. This is a Powell Pack Easter staple–a MUST-have for any successful Easter basket! Heck, I love putting Legos together too, so I know I will be spending quality time with my boys and their Legos.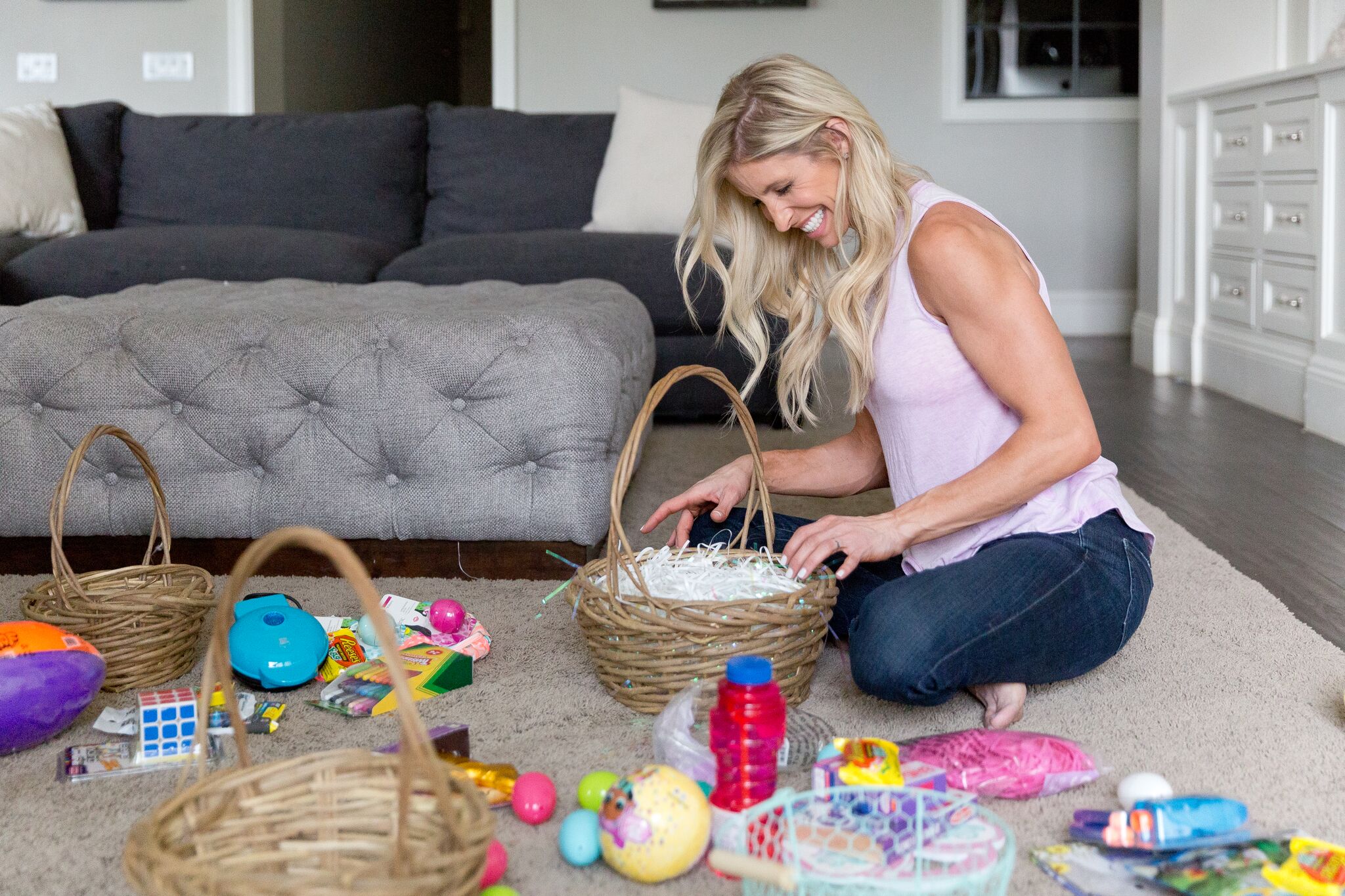 Nerf football: Our family loves throwing a football around in the backyard this time of year. This one is soft and easy to grip?perfect for those little hands, and it's an excuse to get your family off of the couch and outside! Bonus: I love this dog friendly Nerf Squeaky Ball. Can't forget about our newest puppy additions!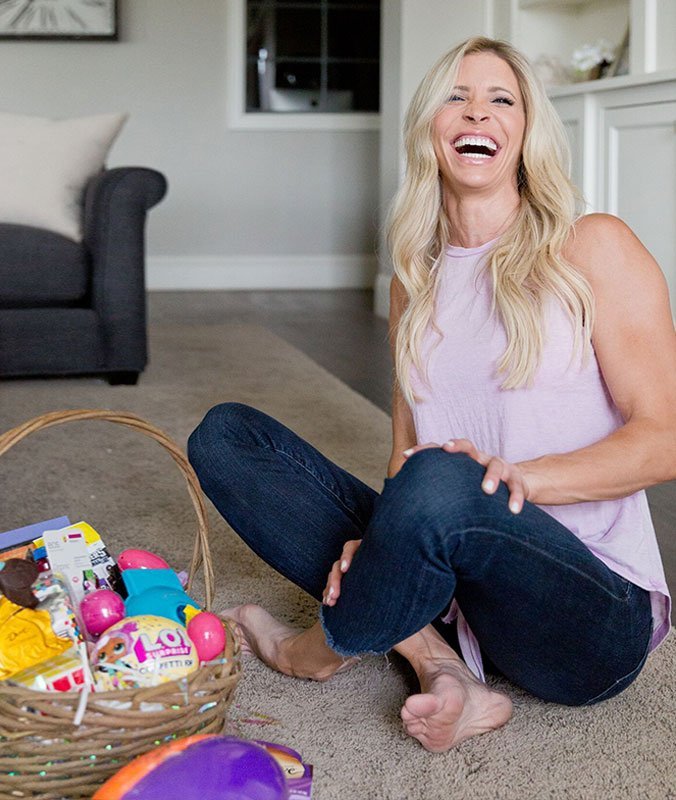 Rubik's cube: Fun for all ages under $10! Cannot beat that! Who doesn't love a little challenge? Solving a Rubik cube is so satisfying, and we love to give our kiddos something they have to work to achieve. Bonus: I also love this adorable heart detailed Rubik cube and Lego inspired Rubik's cube.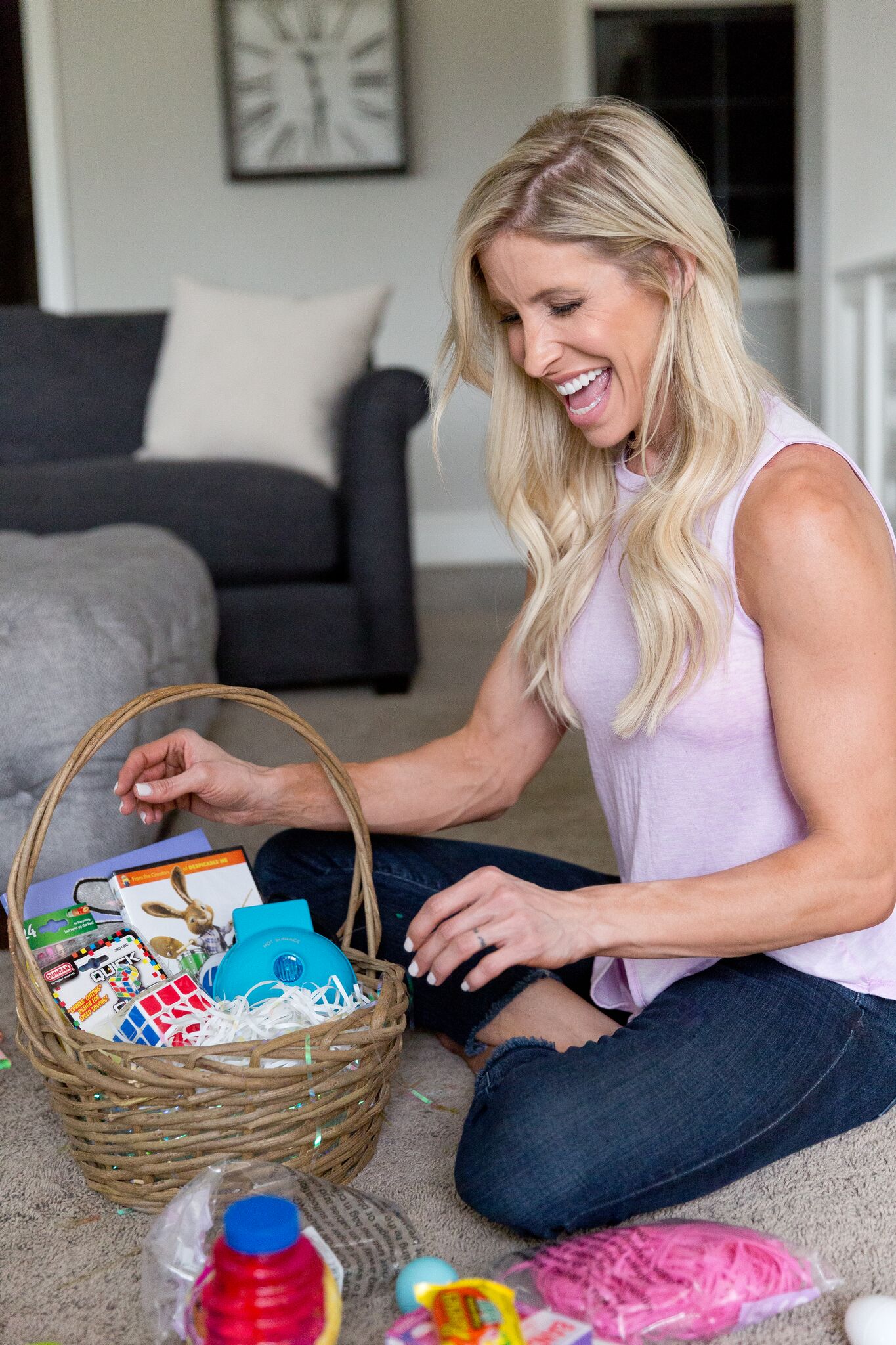 Nerf mini dart gun: I see a family Nerf dart fight in the near future! A little competition is always healthy and a fun way to get a little workout in, too, as I try to escape the Nerf darts! We also love these Star Wars dart refill packs.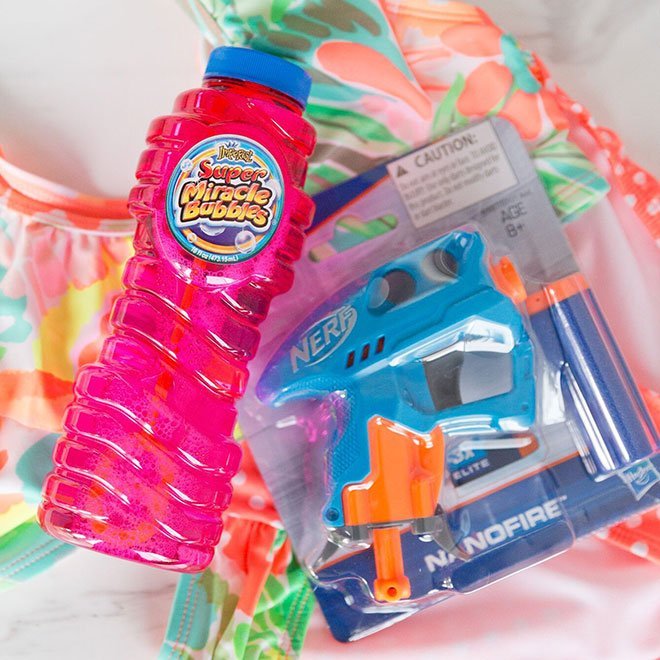 If you are still jones-ing for a sweet treat even after all of these amazing, non-candy ideas, then here are a few ways to indulge without going overboard on sweets! In our house, there is one non-negotiable: Reese's Eggs. So, even though the majority of their baskets are filled with fun, useful toys, I will absolutely give each of my kids a Reese's Egg. Tradition is super important to me, but more importantly, I want my kids to be KIDS and enjoy their childhood. One peanut butter egg is not going to ruin anybody's health.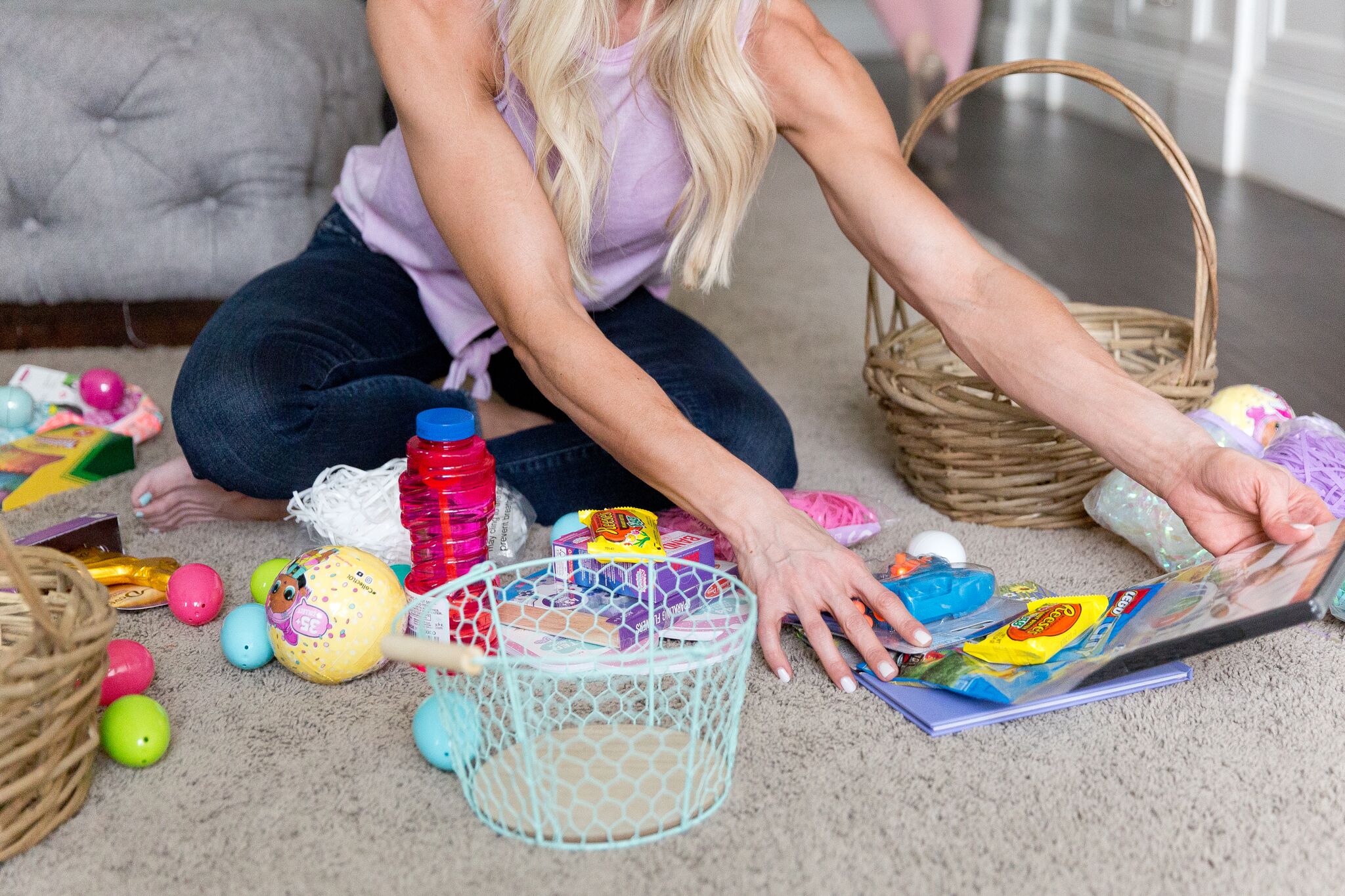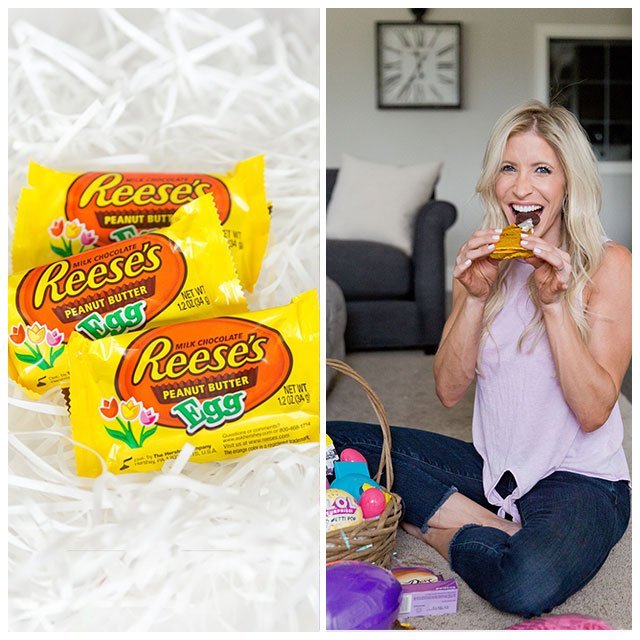 Dark Chocolate Dove Bunny: Add some delicious dark chocolate to your baskets, like this cute dark chocolate Dove bunny. Dark chocolate is amazing! In addition to many other health benefits of this yummy, transformation-friendly (limit to one serving!), treat, it lowers blood pressure, protects your skin from sun damage, and may improve brain functions. What's sweeter than that?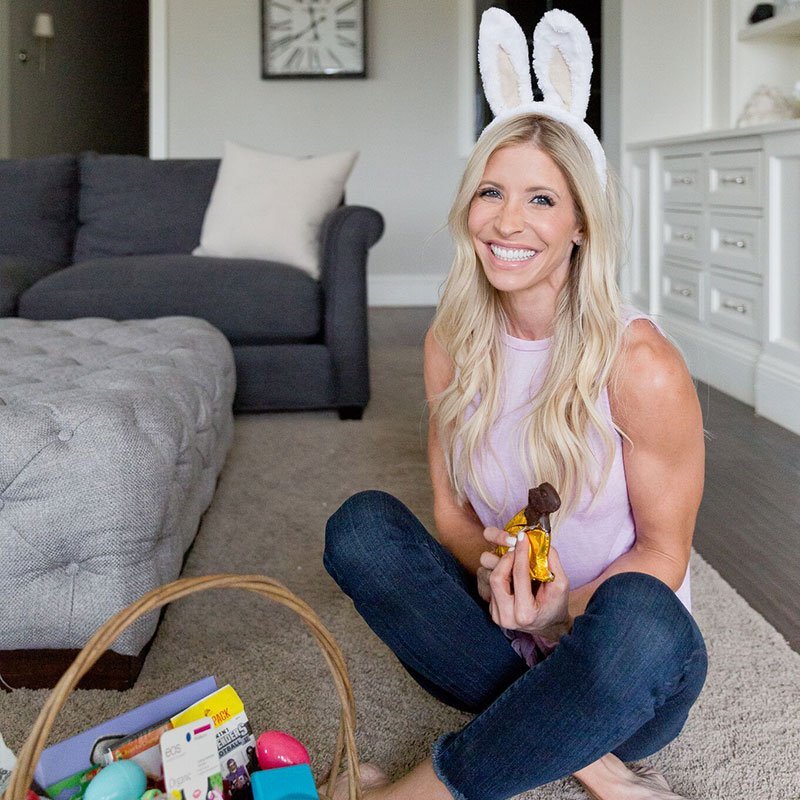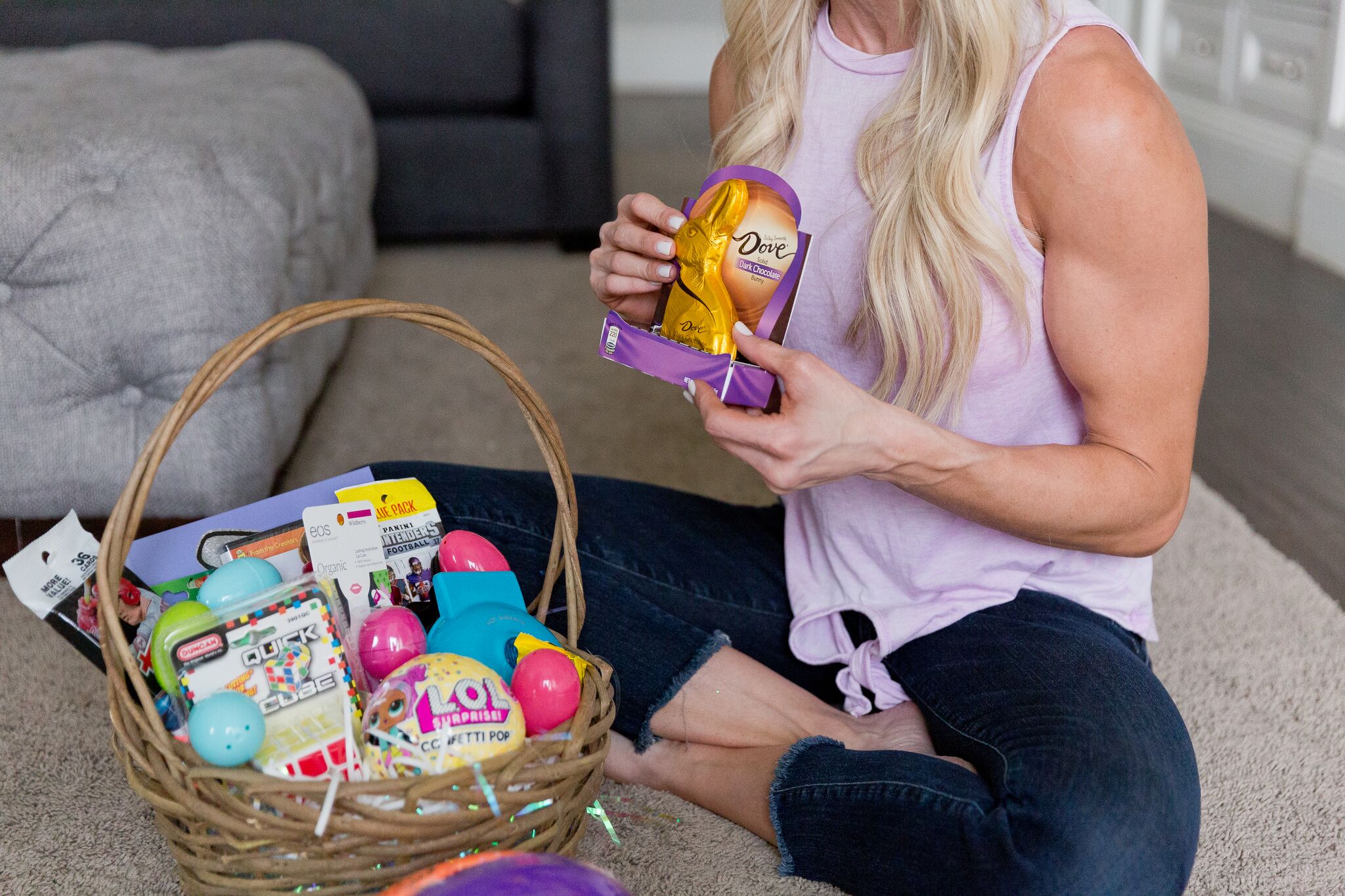 Since hiding eggs is an EGG-sential part of Easter, I will absolutely be hiding eggs for my kids' egg hunt this year. It's always a challenge to get creative with what will go INSIDE the eggs though! And you won't find jelly beans inside these Powell eggs! I love filling the eggs with quarters (riches to a kid!), love notes, affirmations, and my favorite Cents of Style Tribe Bracelets for sentiment and style. Since we all love a good laugh too, I am going to put my kids' CHORES inside the eggs! You never know what you're going to find on this egg hunt! 😉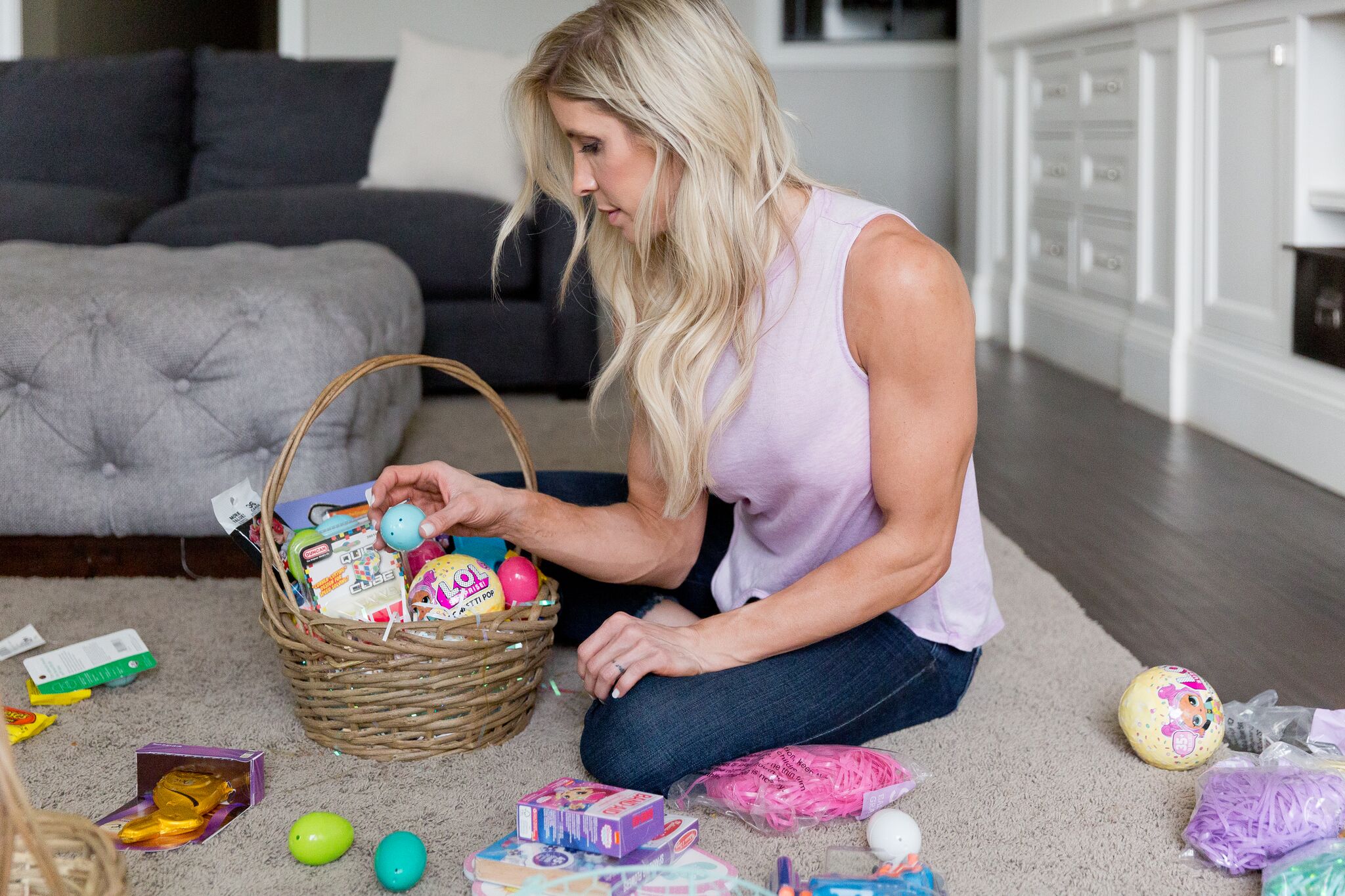 Love by Emma Dodd and HOP DVD: Finally, another favorite addition is an Easter Book or DVD. This year we went with Love by Emma Dodd and HOP DVD. Books are ideal for at home fun or to take along on the go, and Emma Dodd has a series of books that our kids absolutely love. When you're in the mood for some family movie time, HOP is such a sweet story.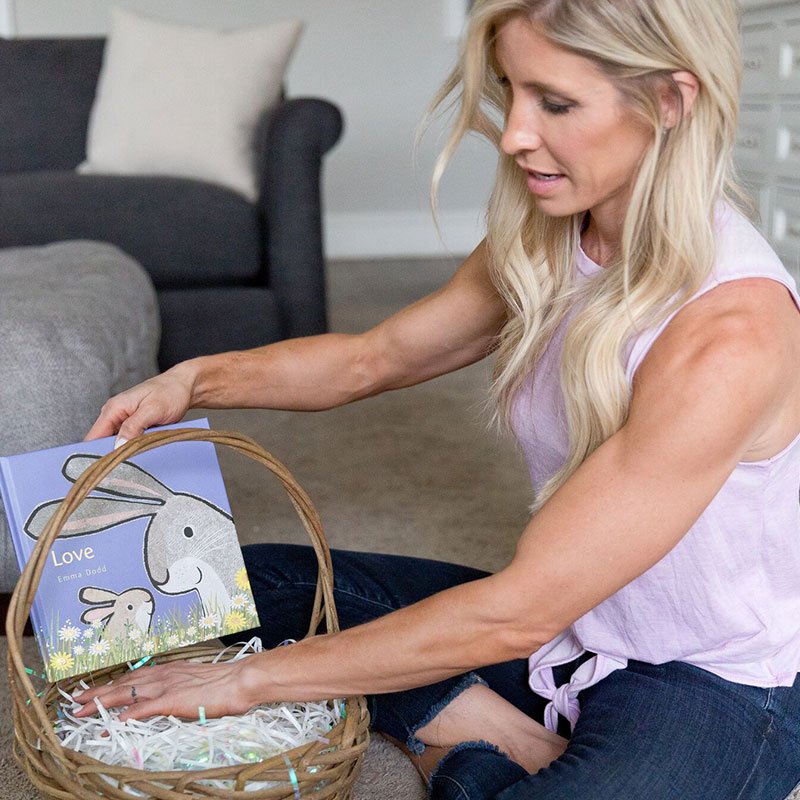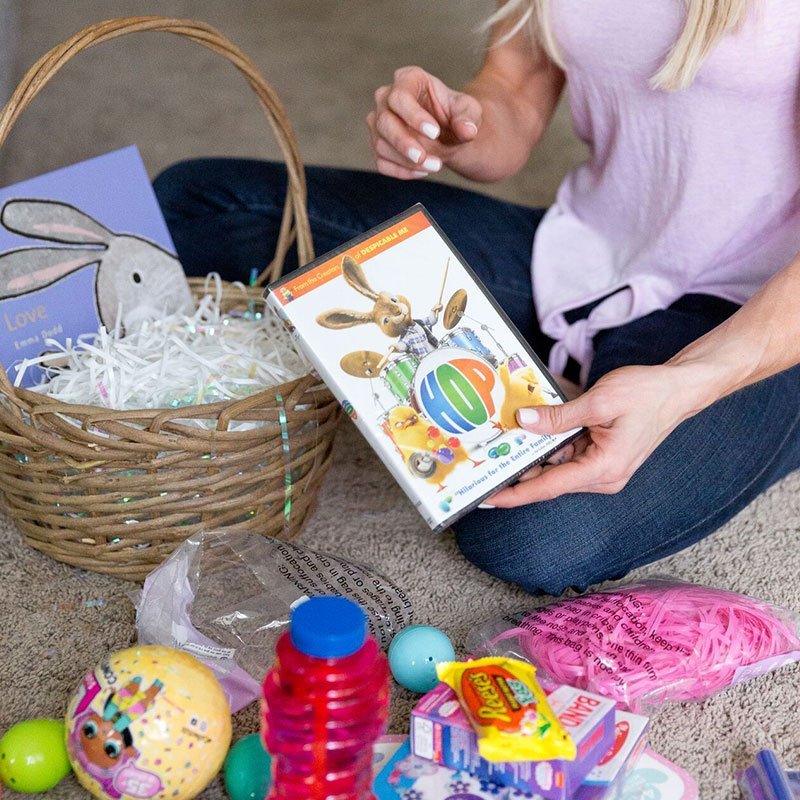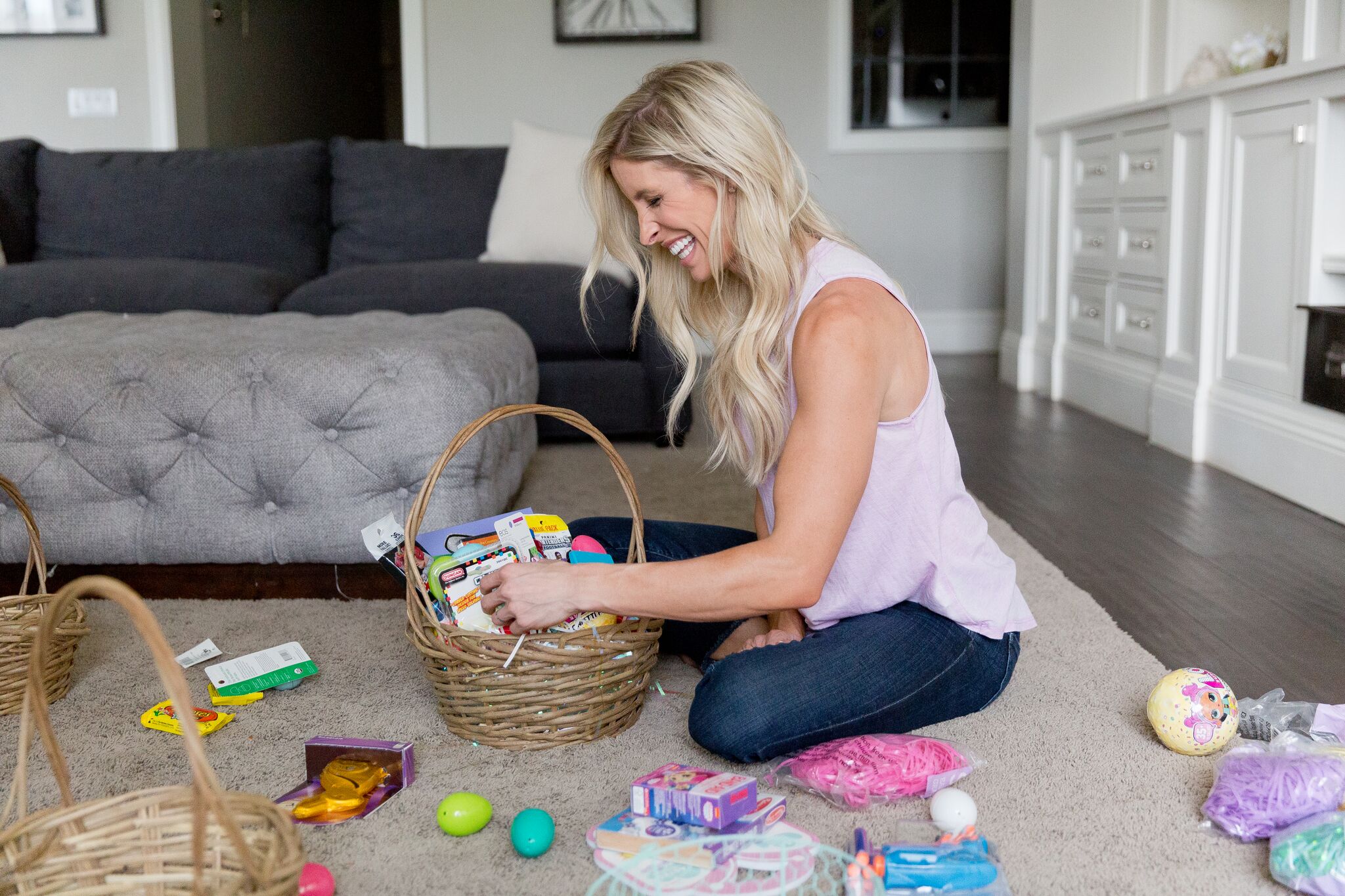 From our family to yours, we're happy to share our Easter traditions that keep you on track without skimping on the fun factor. There are SO many ways to enjoy the holiday and make it memorable for your kids without focusing on candy alone!
What are your top tricks and tips to make your Easter baskets legendary? Share your ideas below!
Xo,
Heidi
Related reading:
Easter Egg Hunt + Exercise = The Perfect Powell Pack Combo
Easter Made Easy: 5 Hacks for Busy Moms!
Fun Easter Activ-ities
Easter Brunch: Apple Chicken Hash
Easter Baskets Loaded with Fun, NOT Candy!