After posting my Fave AZ Places?blog, I got tons of comments and questions about one of my favorite dresses. Sadly, this staple is an oldie, but goody, which means it's sold out! But really, every woman should experience the ease of a maxi, so I'm recreating this look, plus more of my other go-to maxi favorites, PLUS (scroll down) my look for less!?This dress is a staple for one simple reason: Much like the jumpsuit I shared a couple of weeks ago, this dress is out the door, looking fabulous in less time than it takes to read this blog!??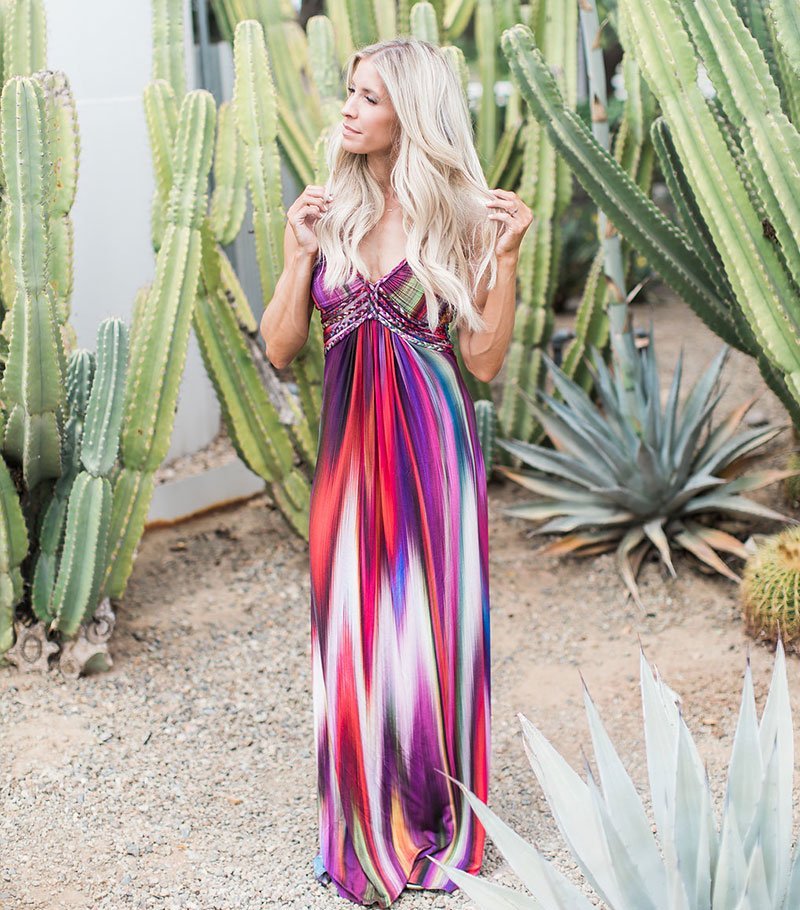 For all those mornings that you look at your closet, and you feel like you have nothing to wear OR for all those mornings when you're running out the door and barely have time to even look in your closet because…carpools, breakfast, meetings, and life, have no fear, maxi dresses are here. If you can totally relate, trust me because this is the story of my life. From family duties to work duties and everything in between, there's little time to piece together the perfect outfit. Here are my favorite maxi dresses at all different price points!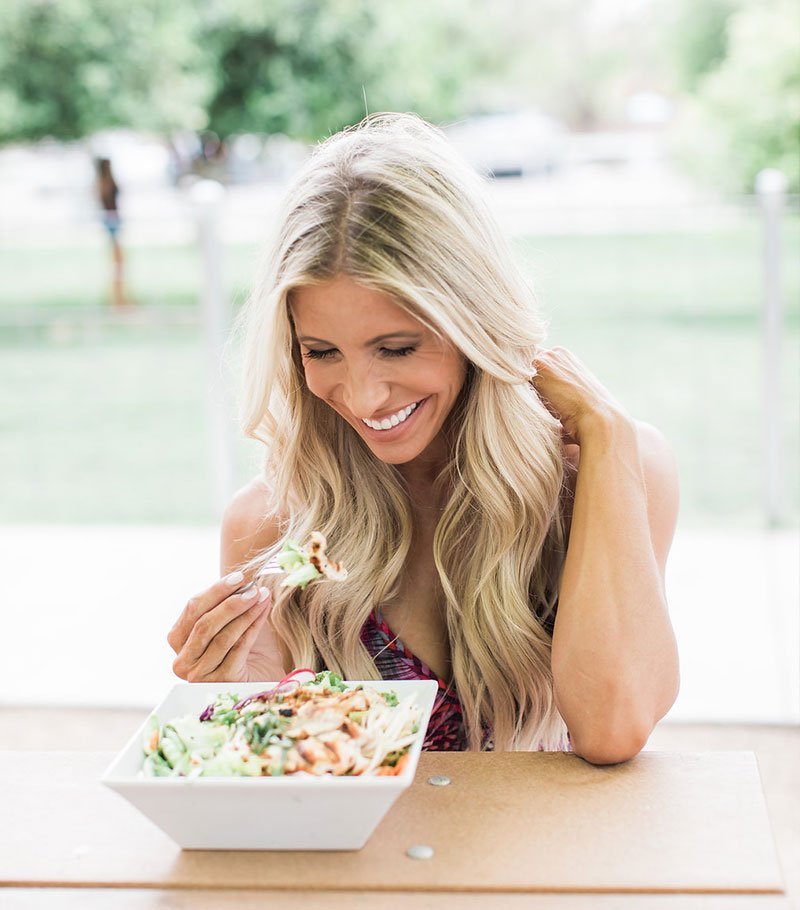 Outfit Details: Sky Maxi Dress (also love?this?and?this) |?Gladiator Sandals?(similar?here?| Bonus: under $20)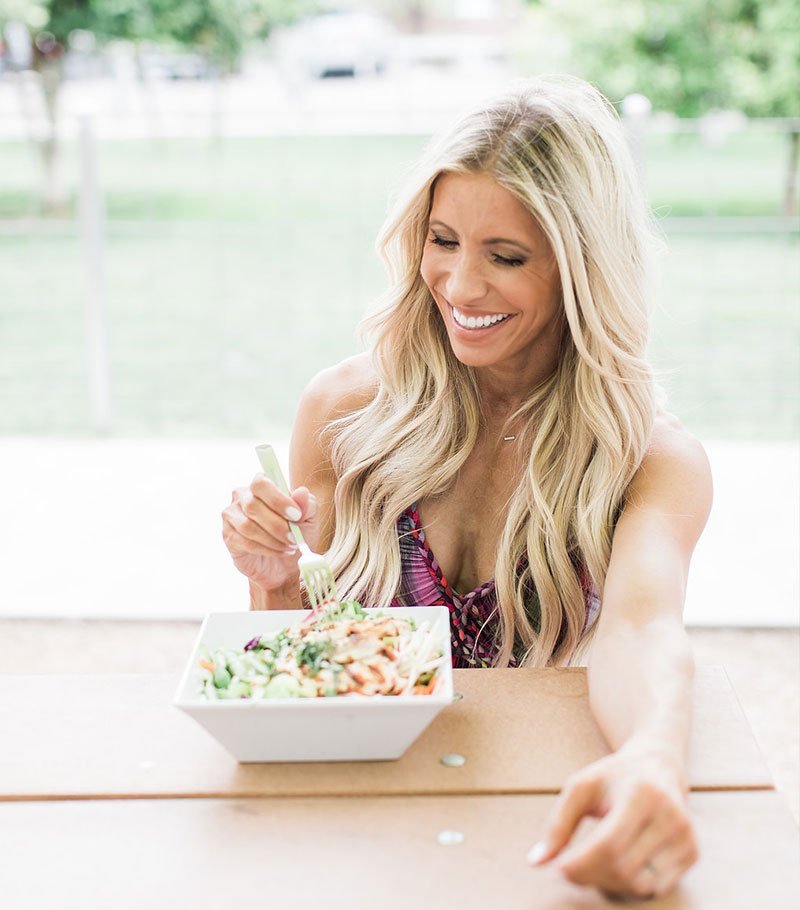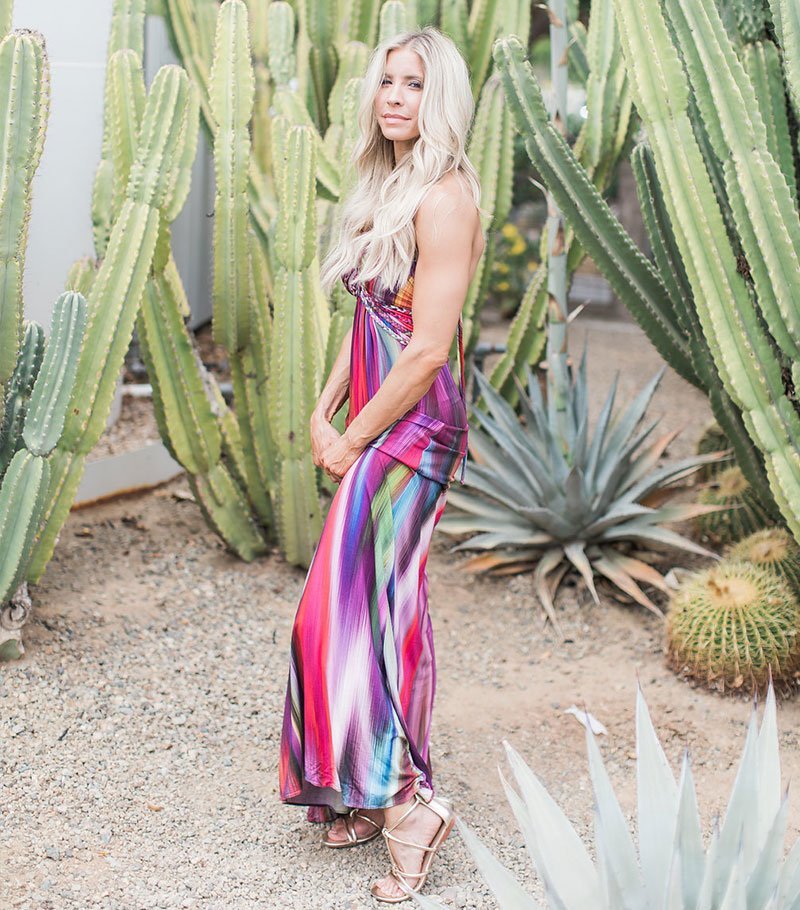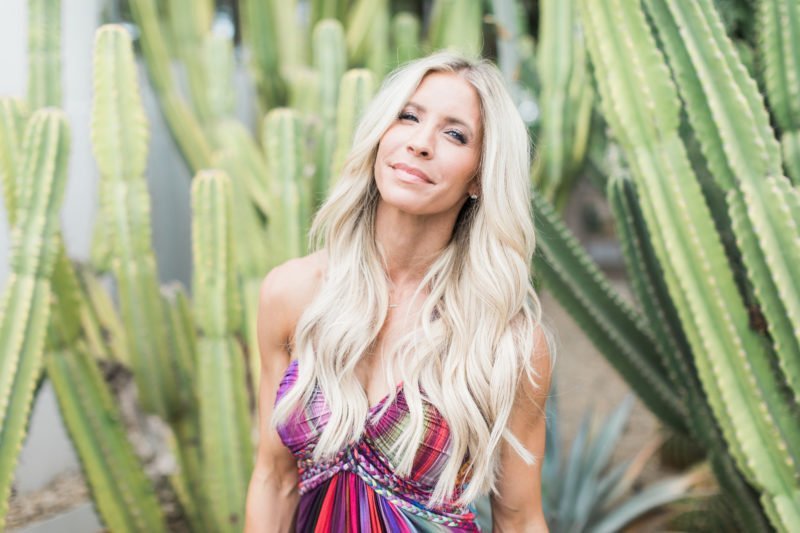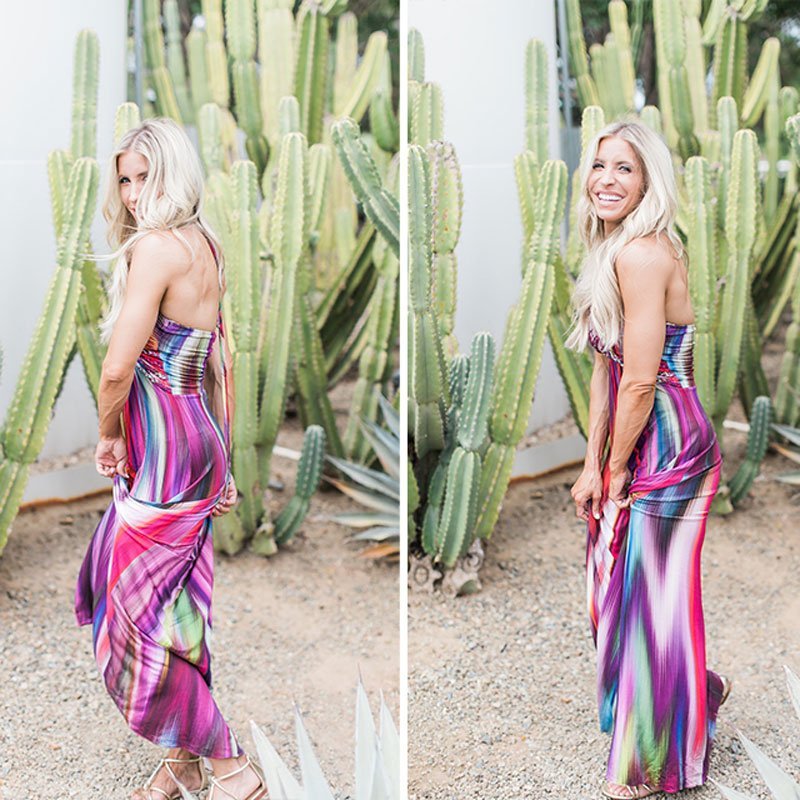 There's nothing like a dress to give you a little, flirty pep in your step. AND sometimes, that's all it takes to get your day headed in the right direction! The added bonus of a maxi dress is that you're totally maxin' and relaxin' because it feels even better than your favorite sweats. Trade in your tired sweats mornings for maxi dresses. A maxi dress may not totally wake you up?that's what Starbucks is for??, but at the very least, you'll look amazing!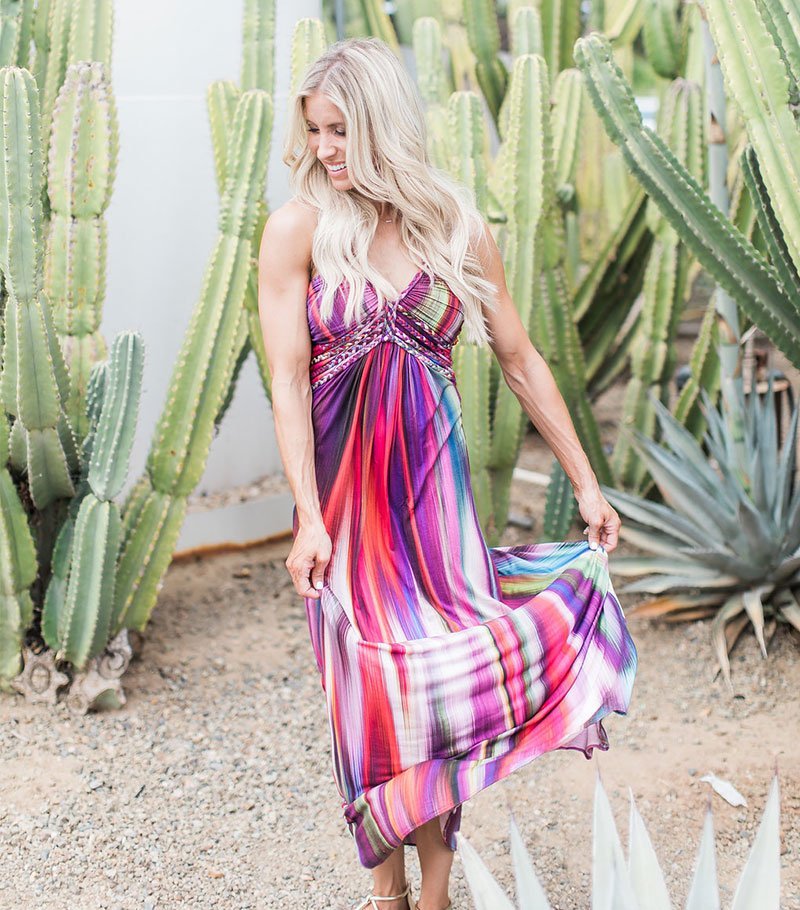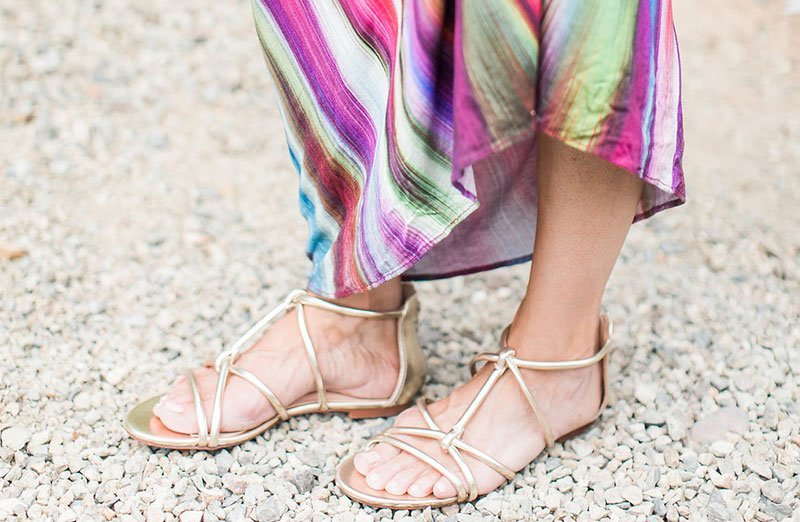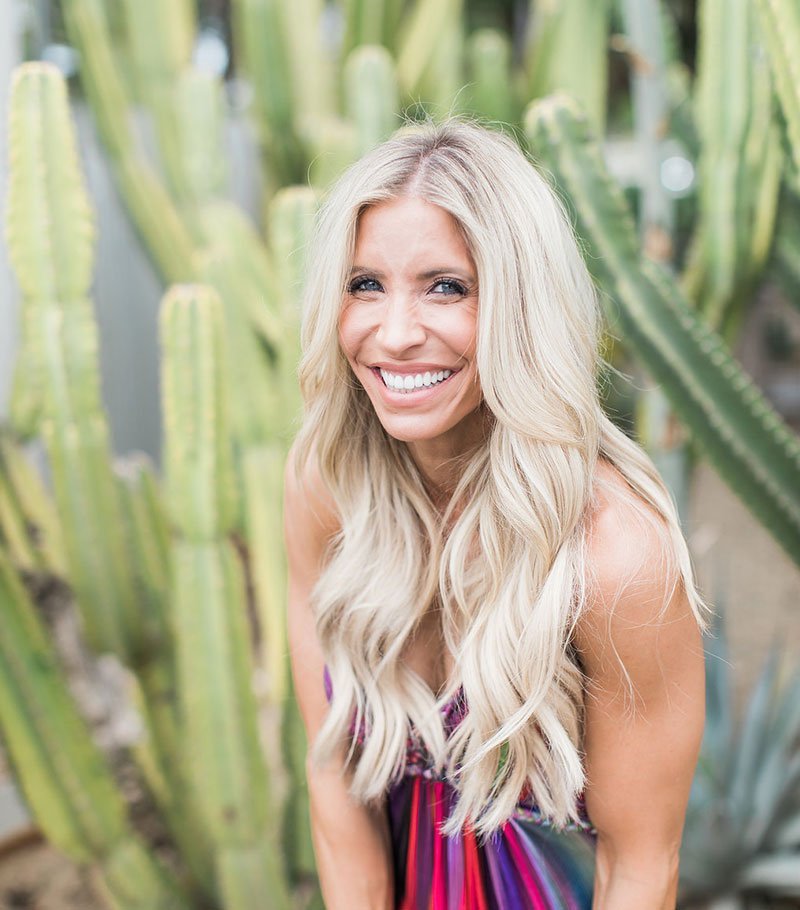 One of my favorite features of this dress is the braiding detail. For a less expensive version, check out this maxi?in blue or this total bonus braided maxi coming in under $50. If you're looking for something with tons of color, grab this maxi for under $30.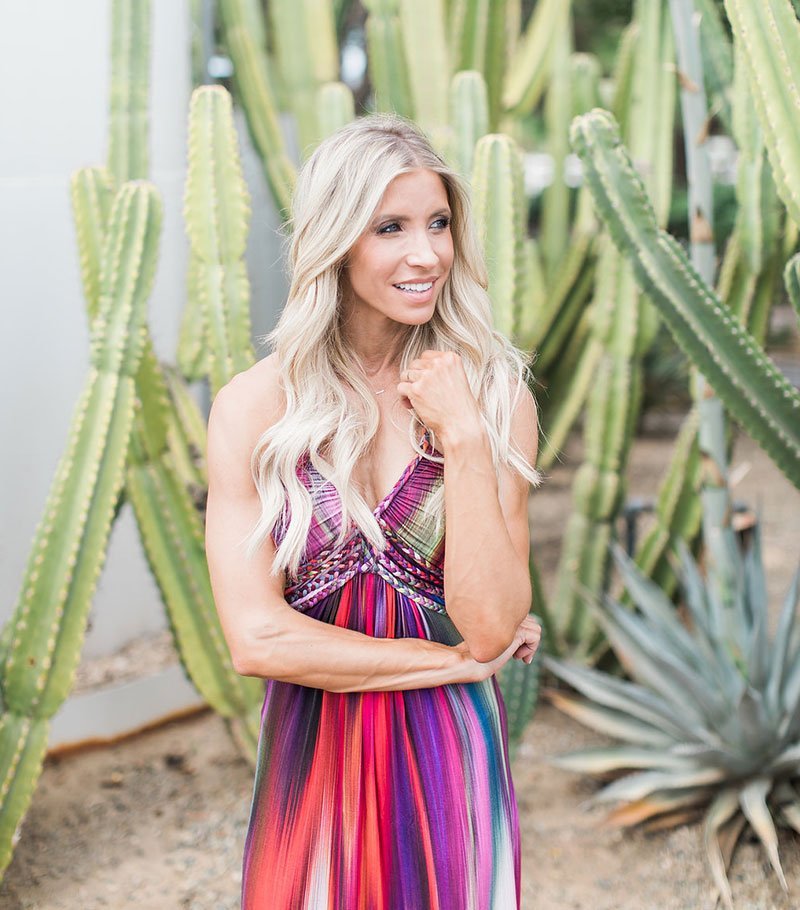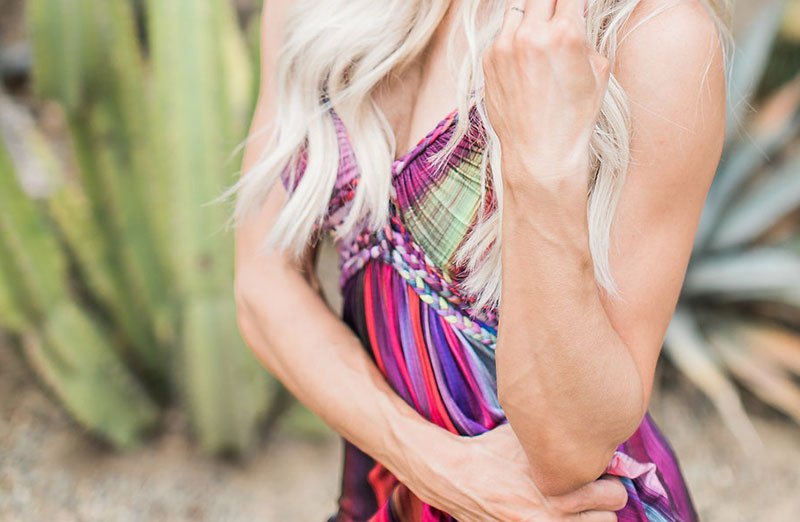 *the look for less!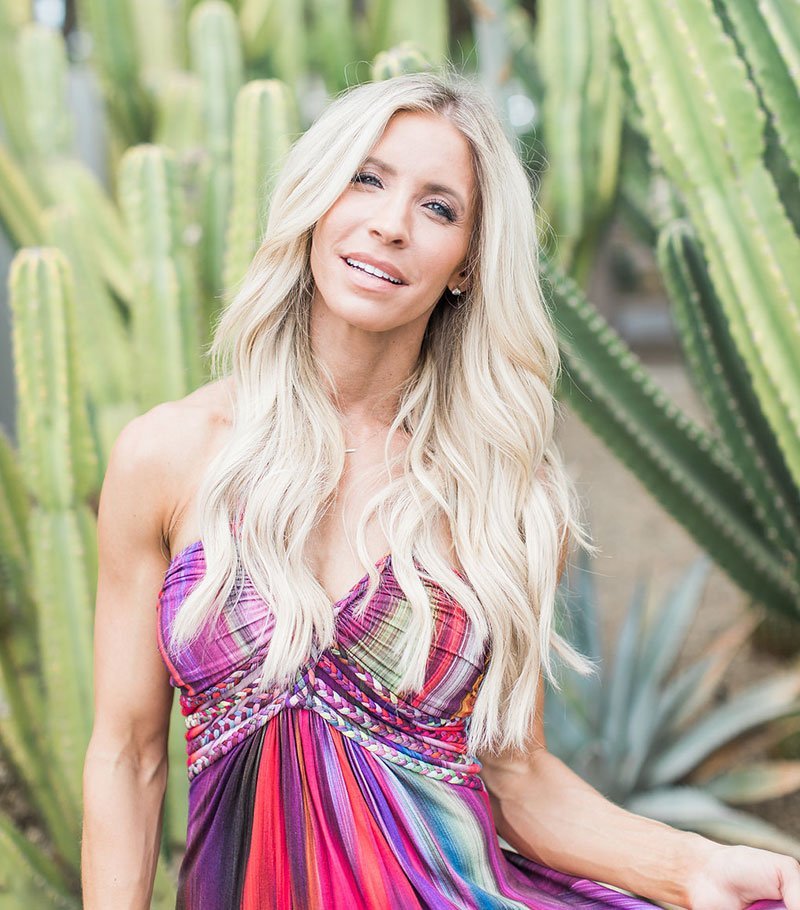 Wear a high leg for added comfort on those hot nights or pair it with some espadrilles?for chillier nights. There's so much to love about a maxi dress and so many styles to wear. The options are limitless, but the one constant remains: You will look fabulous even though you spent 1.5 seconds pulling the dress out of your closet. That's the way us women do fashion!
xo,
Heidi
Related reading:
Jumping for Joy in My Newest Wardrobe Staple: Jumpsuits
On a Scale of One to Zen || Dream-Worthy PJ Sets You Need in Your Life
How to Choose a Swimsuit for Your Shape and Size + My New One-Piece Obsession!
The Power of ?READY? || Plus Friday Faves: Jeans & Sneakers
Sparkle and Metallic Workout Gear Giveaway to Get You Moving