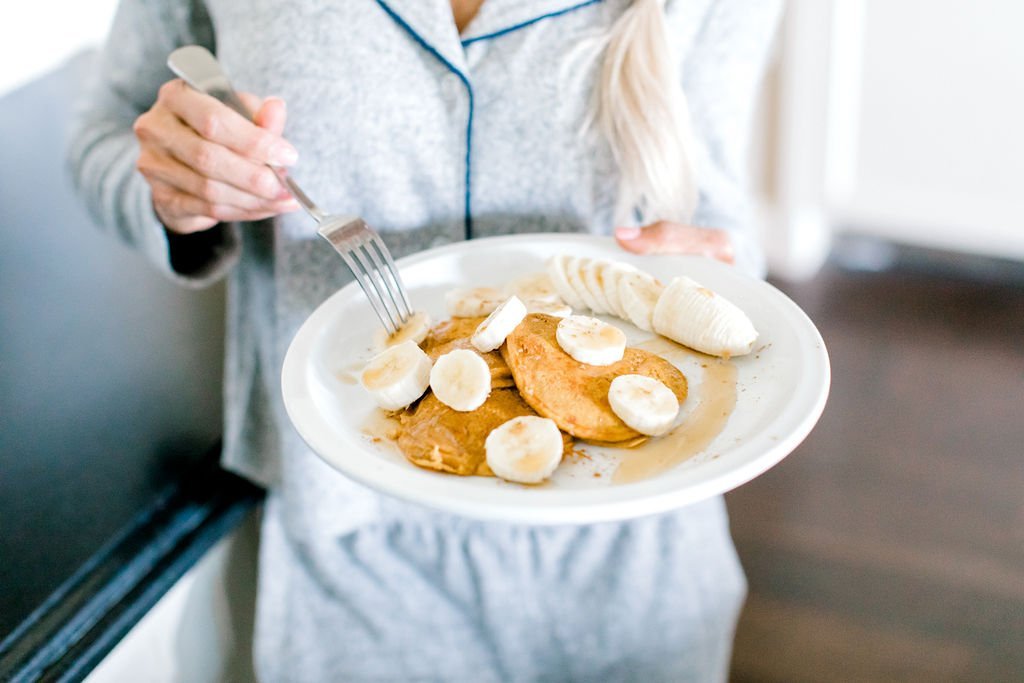 What better way to celebrate the spookiest day of the year than with some pumpkin pancakes?! Okay, okay…time out. We don't really ever need an excuse to make pancakes around here, but we do love when we can switch it up and have a little fun! And this is another one of our brand new delicious recipes in The Transform App! PS. If you don't already know, our 2.0 launch is happening in less than a week, so you better get in the know! You think you already love 1.0? Welp…you're mind is about to be blown!!
One of our favorite ways to spend time together is actually bonding in the kitchen! It gives us a chance to not only teach our kiddos some necessarily life skills, but it gives us an opportunity to teach them how they can make healthier versions of their favorite foods!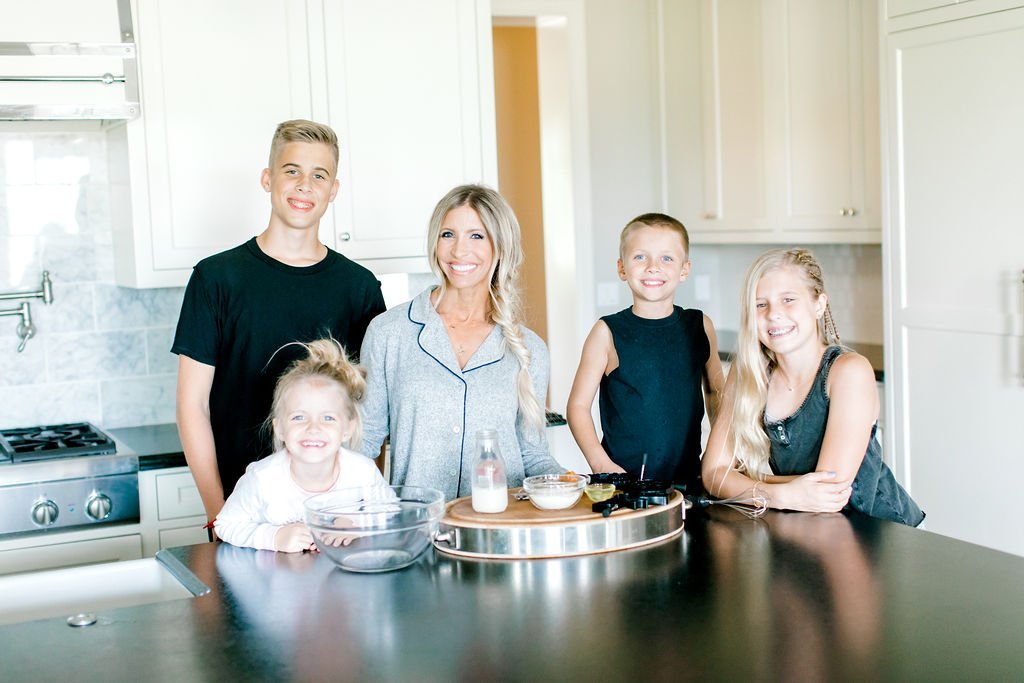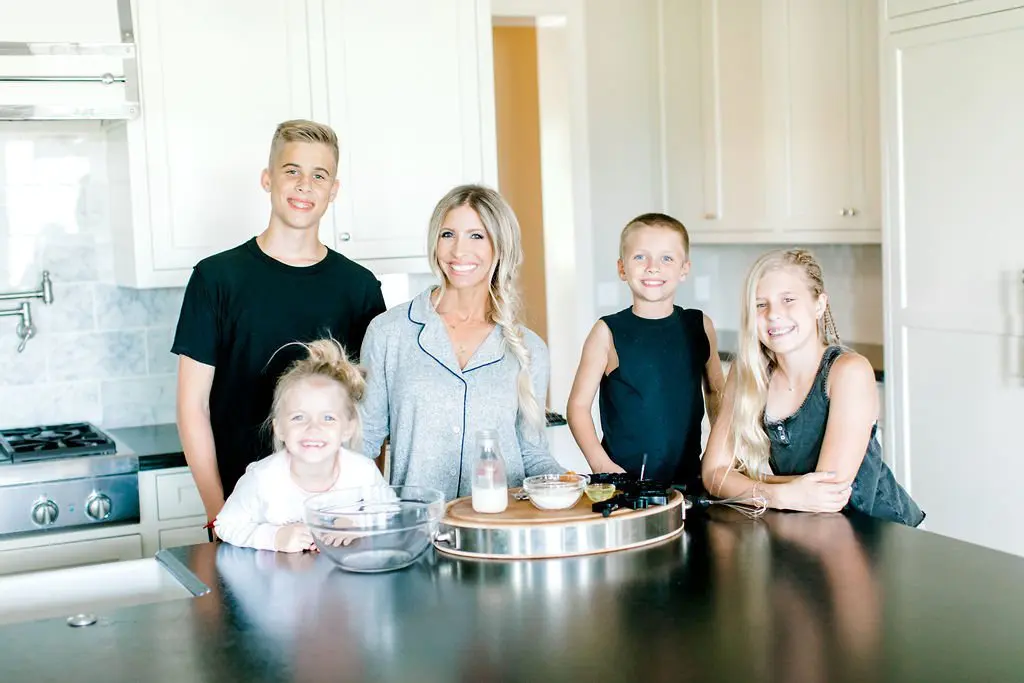 Outfit & Kitchen Details: Splendid PJ Set (on sale), Glass Mixing Bowl Set, Pancake Molds, Dual Tip Pancake Pen, Milk Carafe, Oval Cutting Board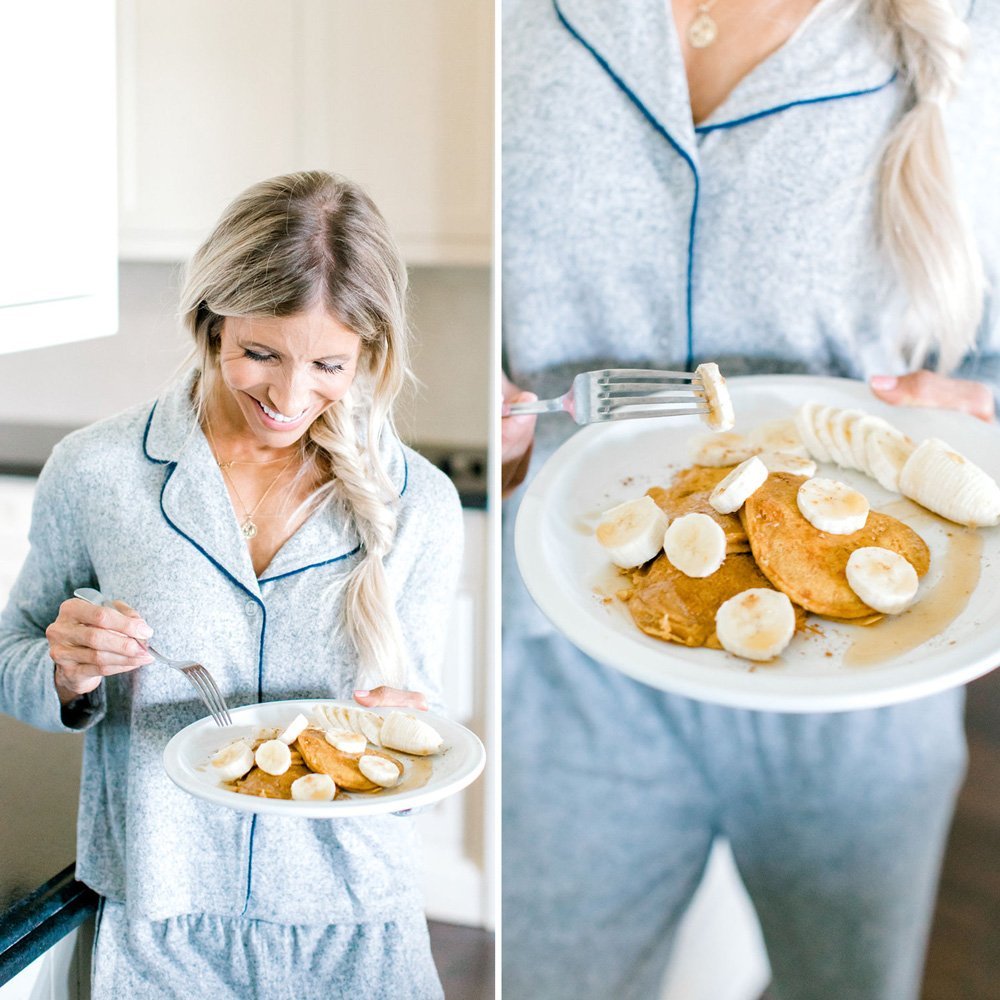 And aside from the actual cooking part, it allows us to spend time together! We can catch up with what?s going on at school, and we can laugh and joke, and honestly, just make our family ties that much stronger. Making time for family doesn?t have to include an elaborate vacation or time away from everything else; sometimes the best memories are made each morning in the kitchen. 😉
Plus, these pumpkin pancakes turned out completely adorable, if I do say so myself! And we had so many laughs making them AND eating them! All you need is one hungry family, two corny Halloween jokes (here's one for you), and a dash of love. #MomLife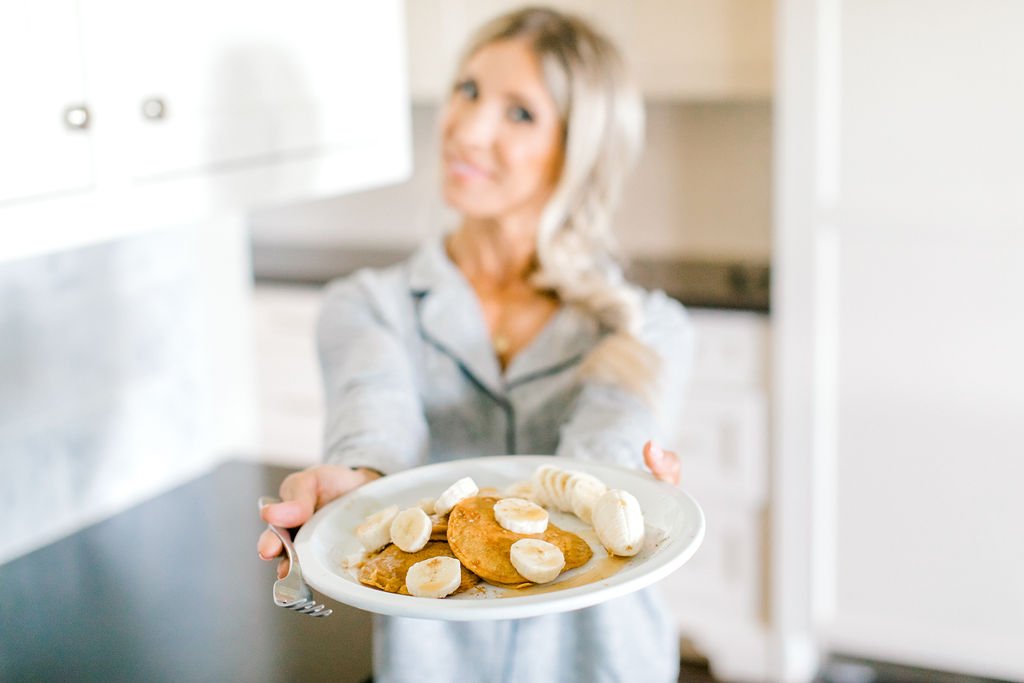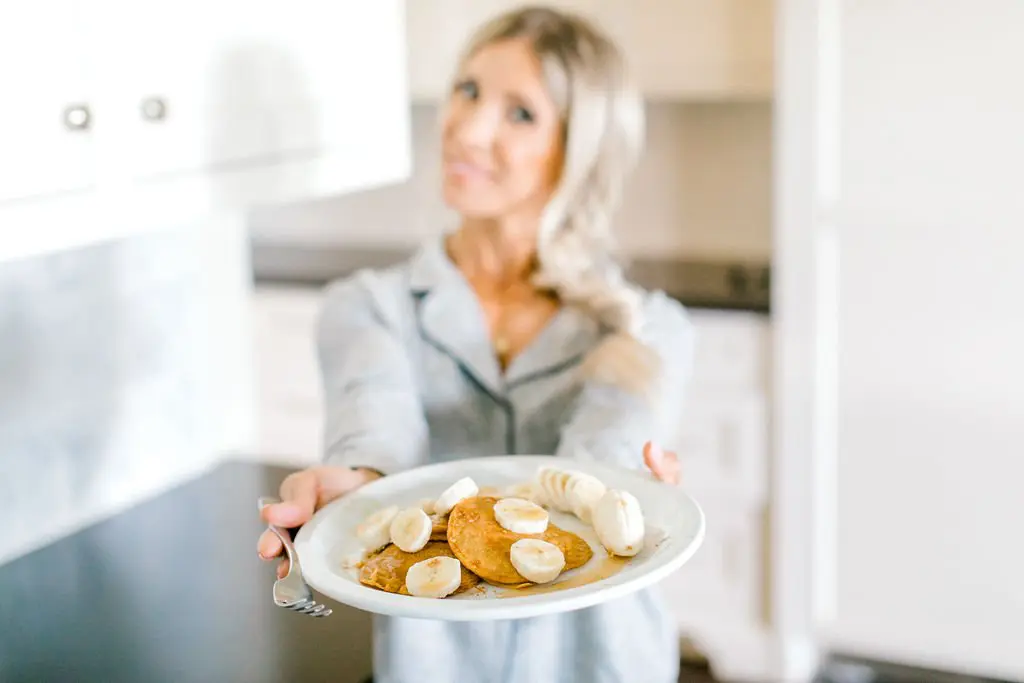 Pumpkin Banana Pancakes
Makes 1 serving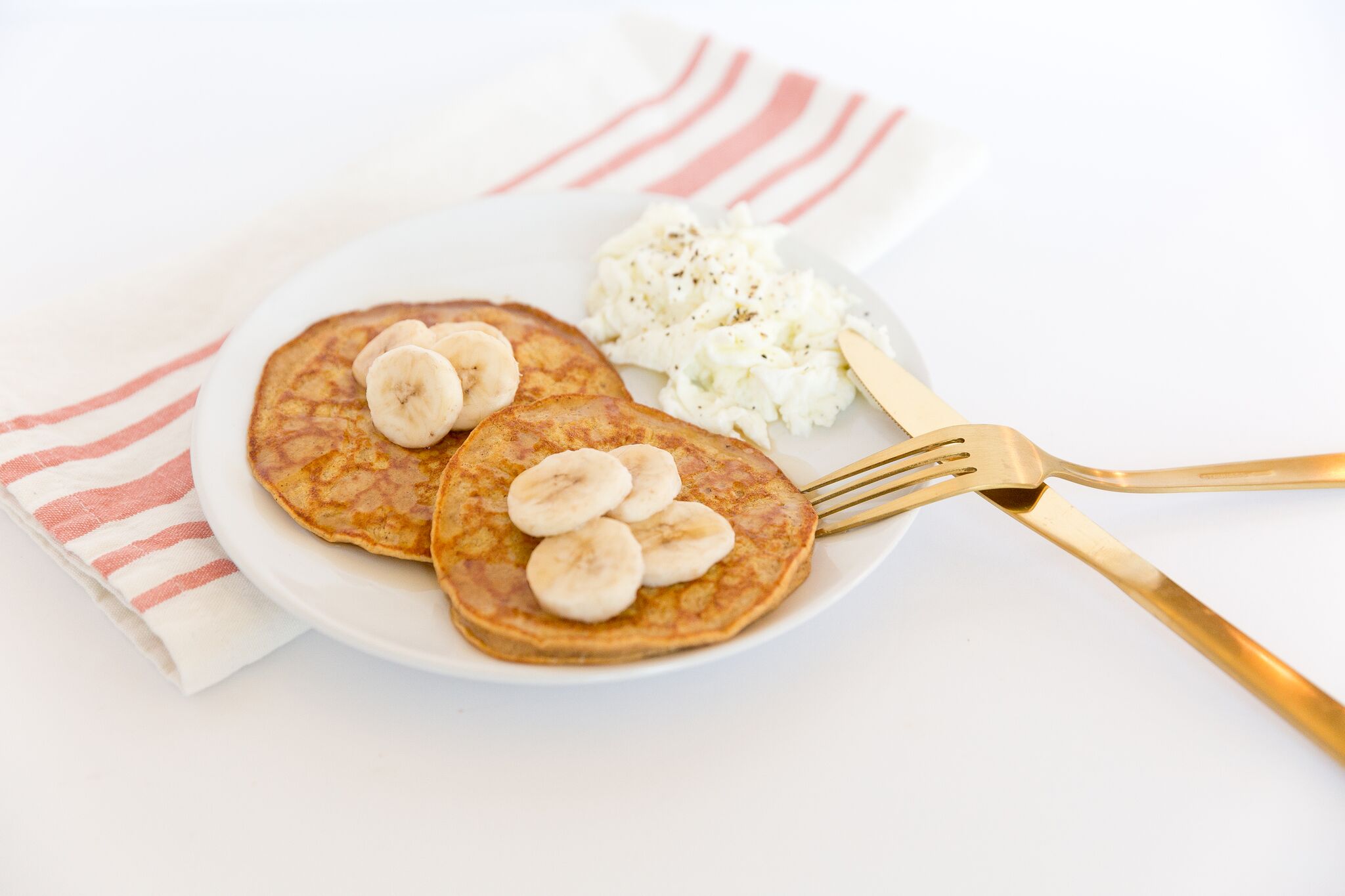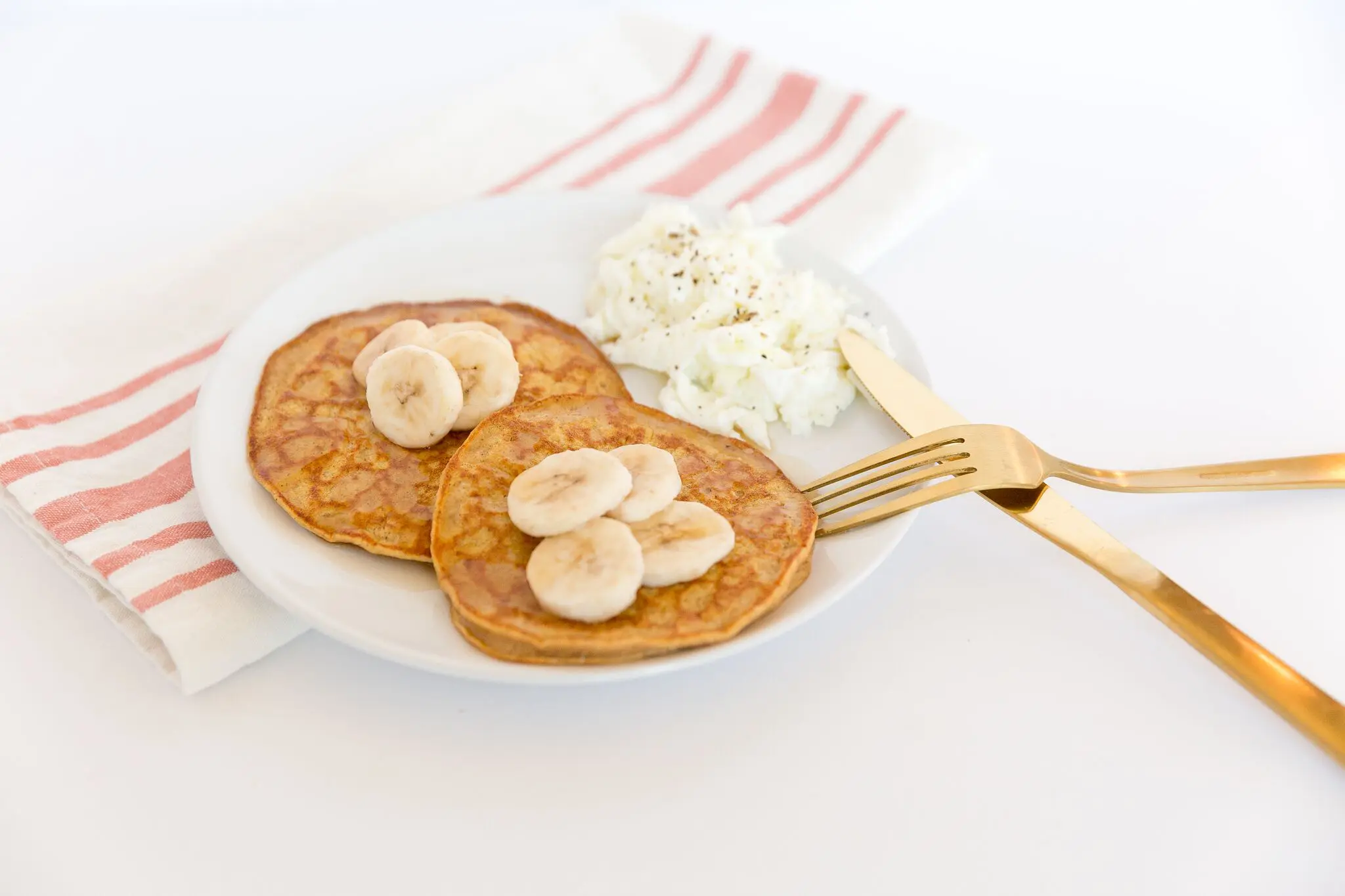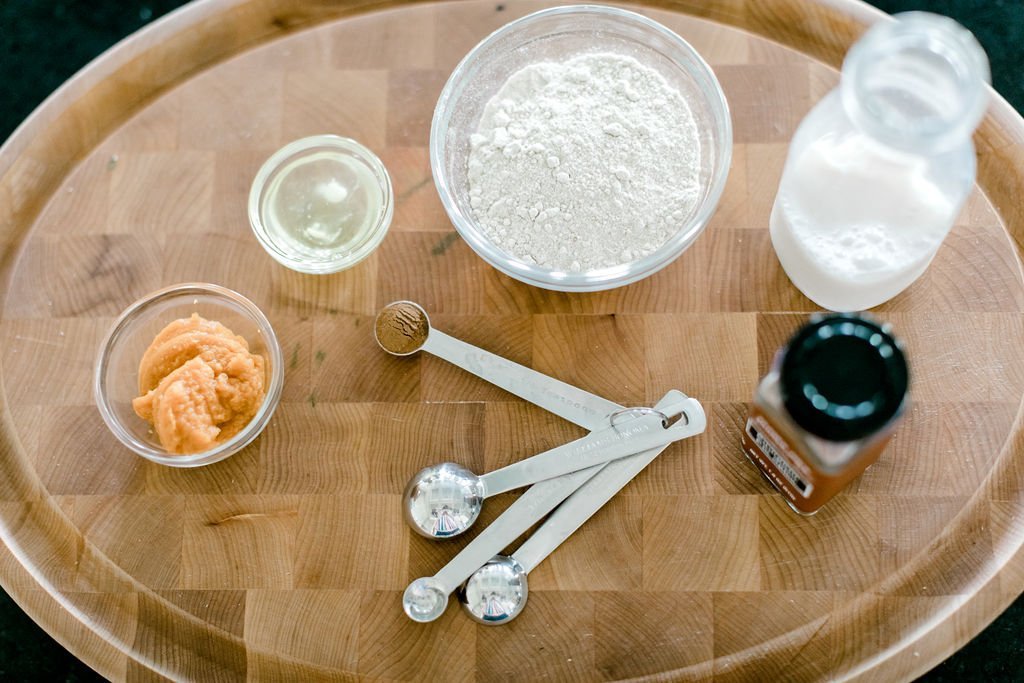 Ingredients:
? cup Protein Packed Kodiak Cakes Mix
1 egg white
? cup unsweetened almond milk
3 tablespoons pumpkin puree
? teaspoon cinnamon
1/8 teaspoon pumpkin pie spice
Stevia, to taste
? cup egg whites
60g banana, sliced
Walden Farms Sugar-Free Syrup to taste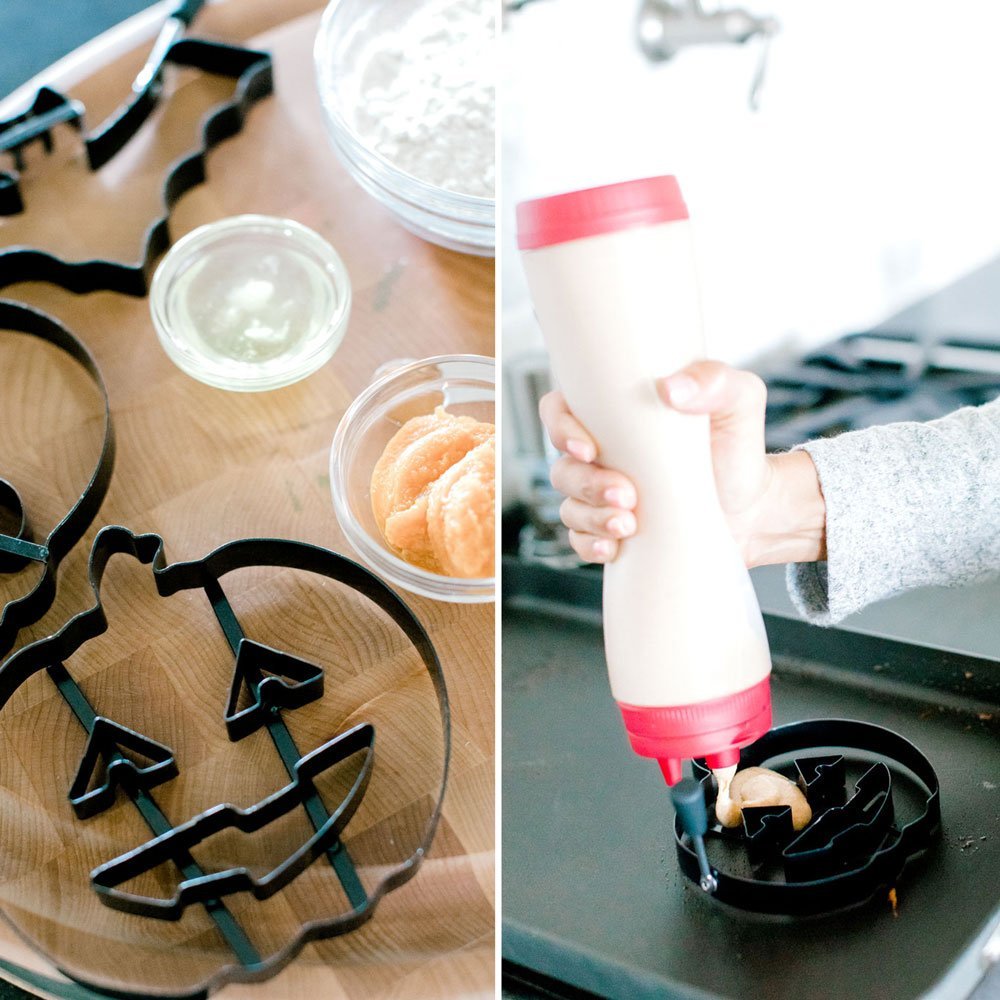 Directions:
1. In a blender, combine all the ingredients except for ? cup egg whites, banana, and syrup. You can also mix these ingredients up in a bowl?whichever is easiest!
2. Spray a griddle with nonstick cooking spray and divide batter into 3 pancakes.
Cook 2-3 minutes or until edges are set, then flip. Continue to cook for another 2 minutes or until golden brown.
3. Scramble egg whites to desired doneness.
4. Enjoy pancakes topped with banana and syrup with egg whites on the side.
Nutrition information 357 calories, 4g fat, 46g carbs, 32g protein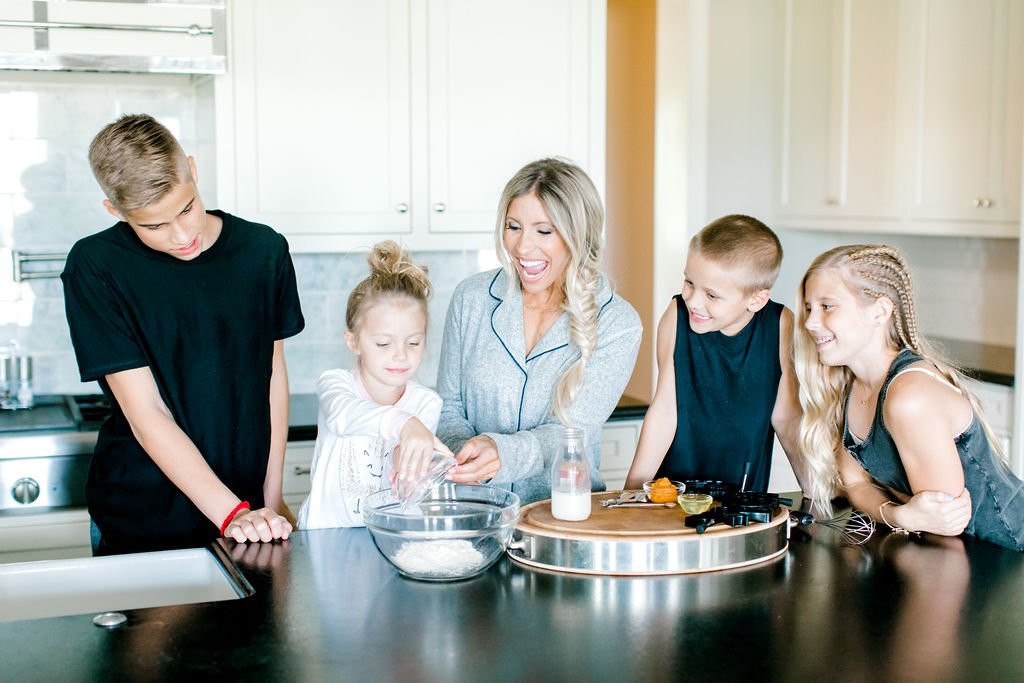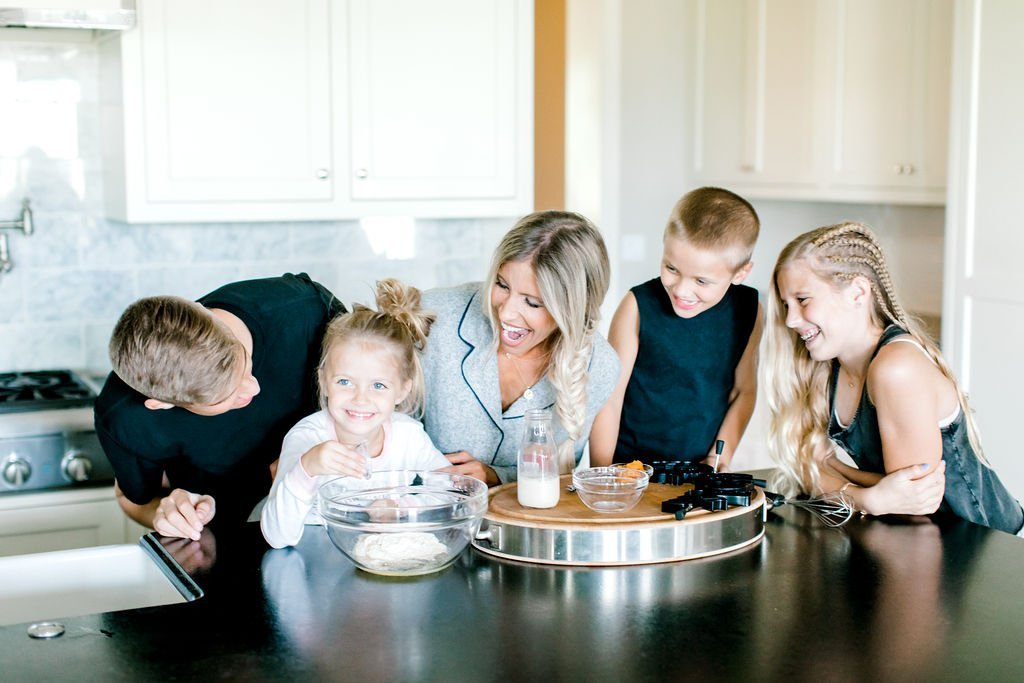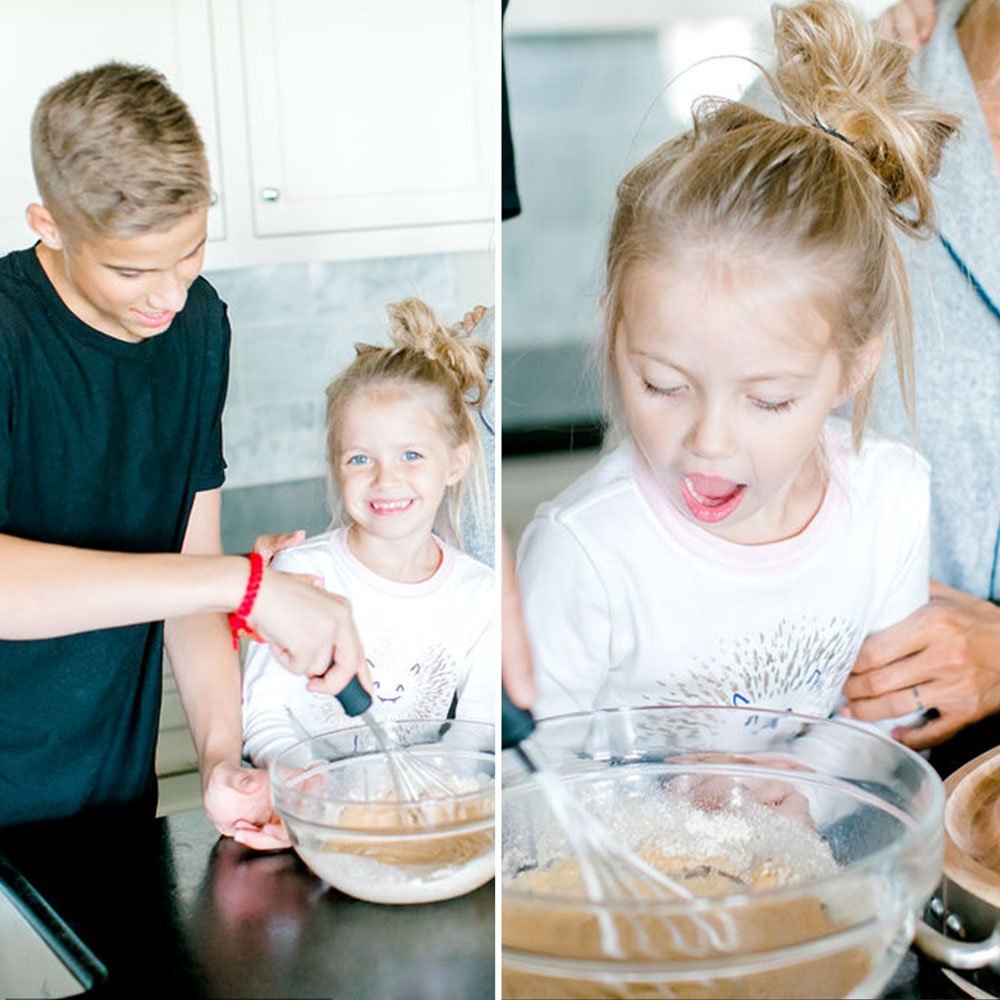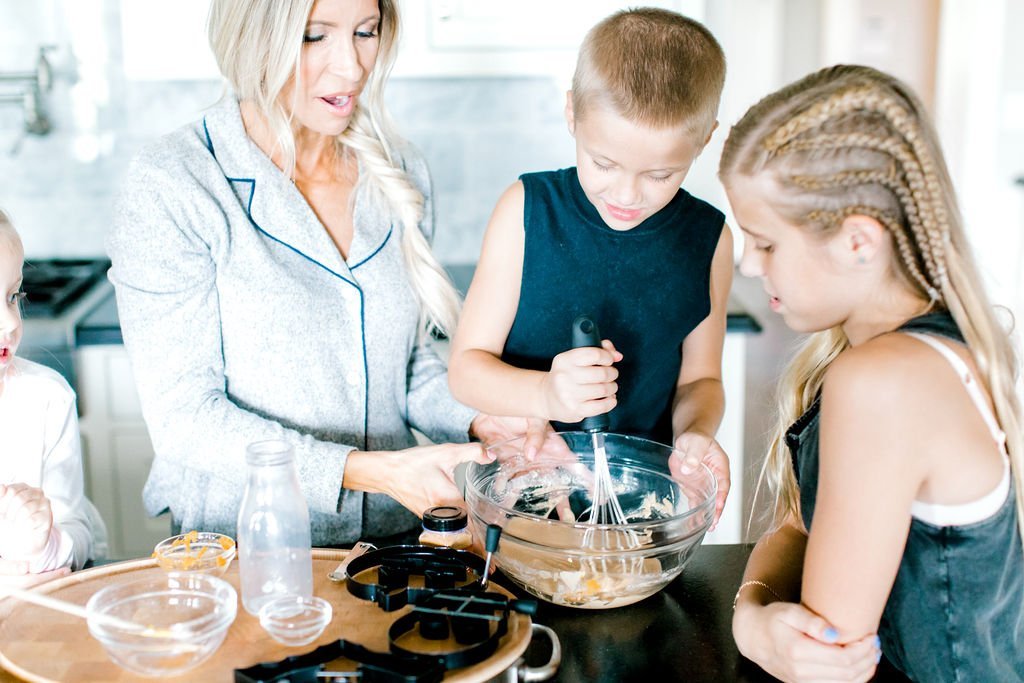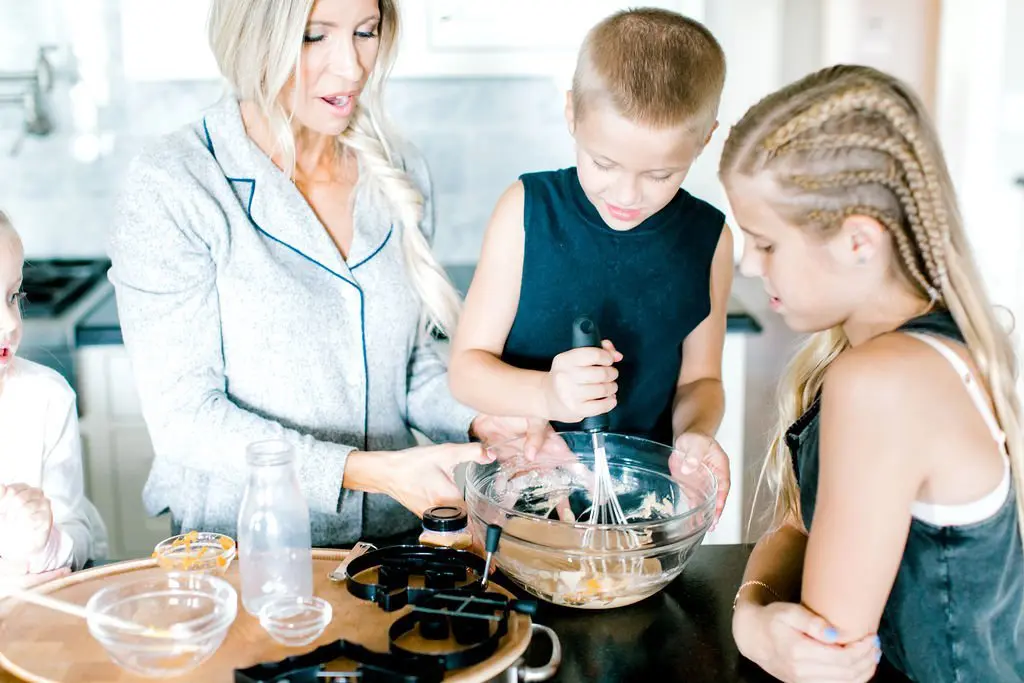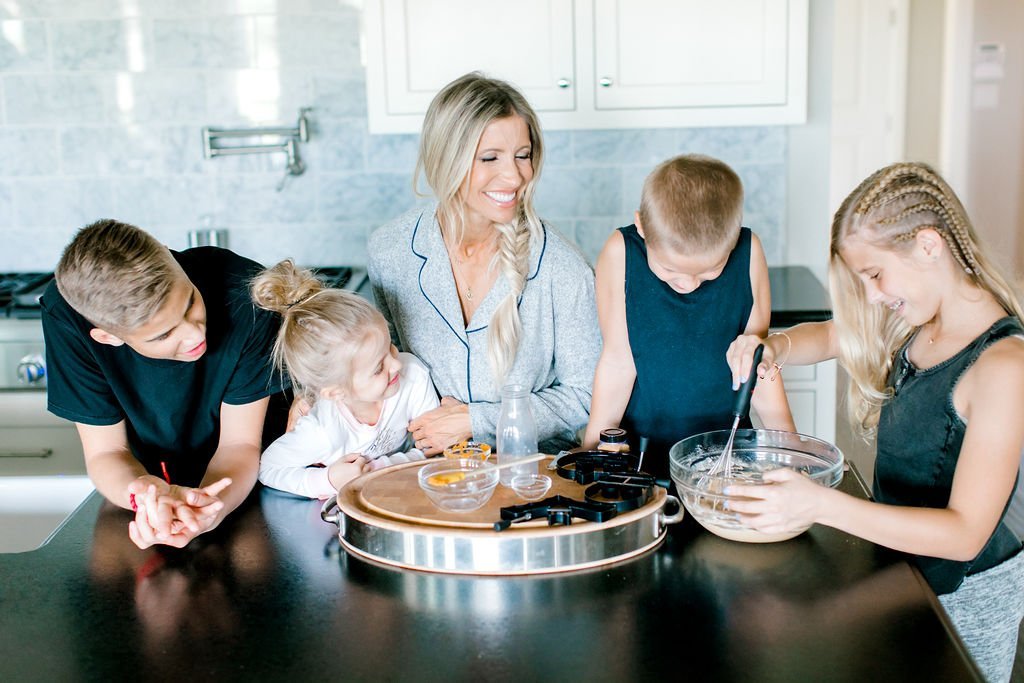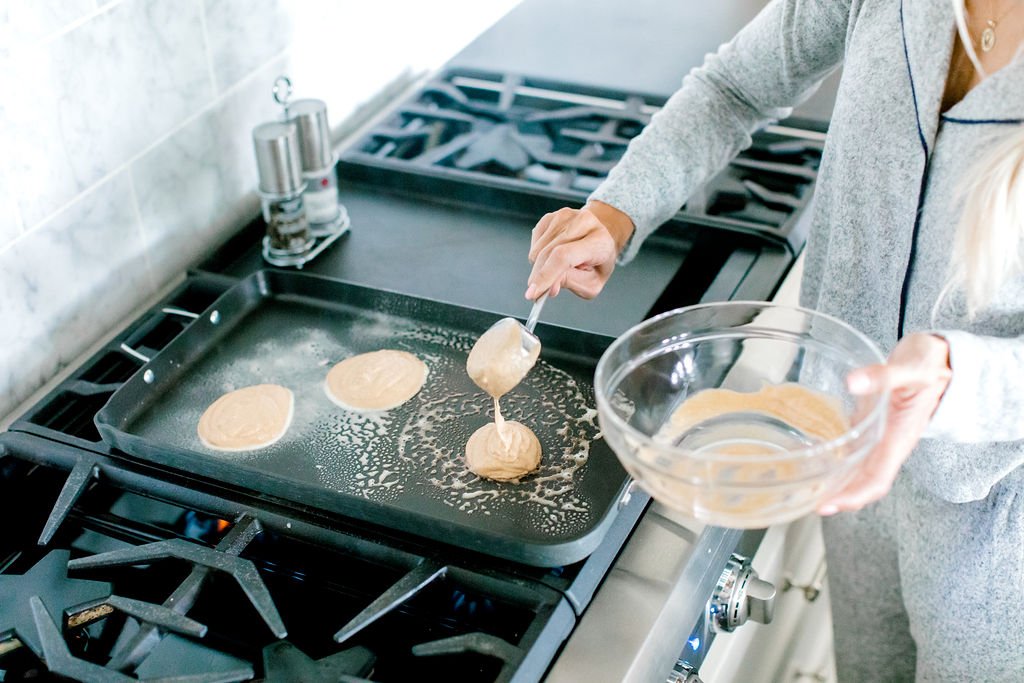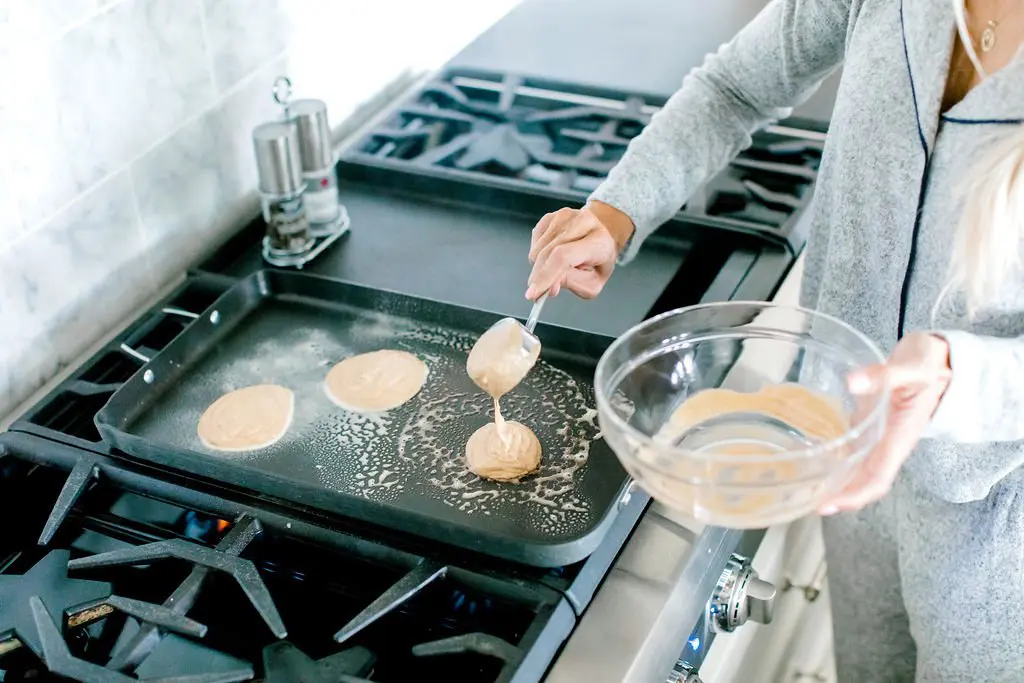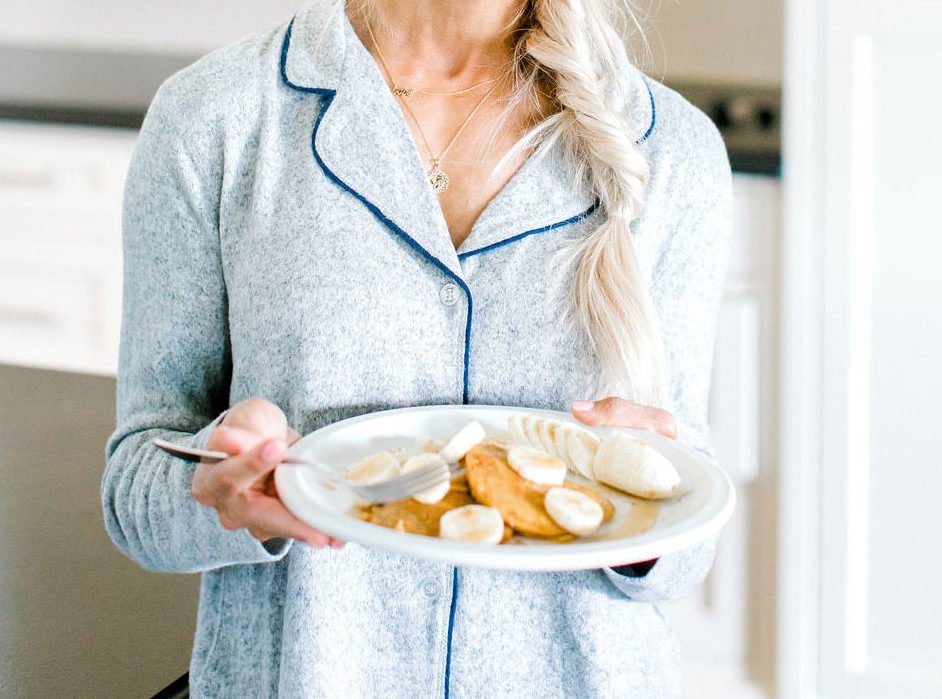 A holiday breakfast staple made healthy? Total win! Switching up some of our favorite snacks and meals and creating healthier versions is a huge tradition around here, and let's face it, we all love an impromptu taste test! So now I want to know…what's one of your favorite holiday meals or traditions?!
xo,
Heidi
Related reading:
Pumpkin Spice Latte Protein Shake
My (Almost) Famous Pumpkin Pie Overnight Oats!
Pumpkin Pie + Protein Shake = Low Carb Heaven
Pumpkin Protein Pancakes with Pumpkin Seed Granola
Gluten-Free Pumpkin Chocolate Chip Cookies