This holiday season has been a whirlwind?or in my case, more like a world-wind? since the entire Powell Pack just returned from a bucket list trip to DUBAI! Traveling as a family is such a great experience, but this time of year, in a blink, it's the holiday season…so much to do in so little time! This year Black Friday and Cyber Monday went by so quickly, and admittedly, shopping was not at the top of my to-do list.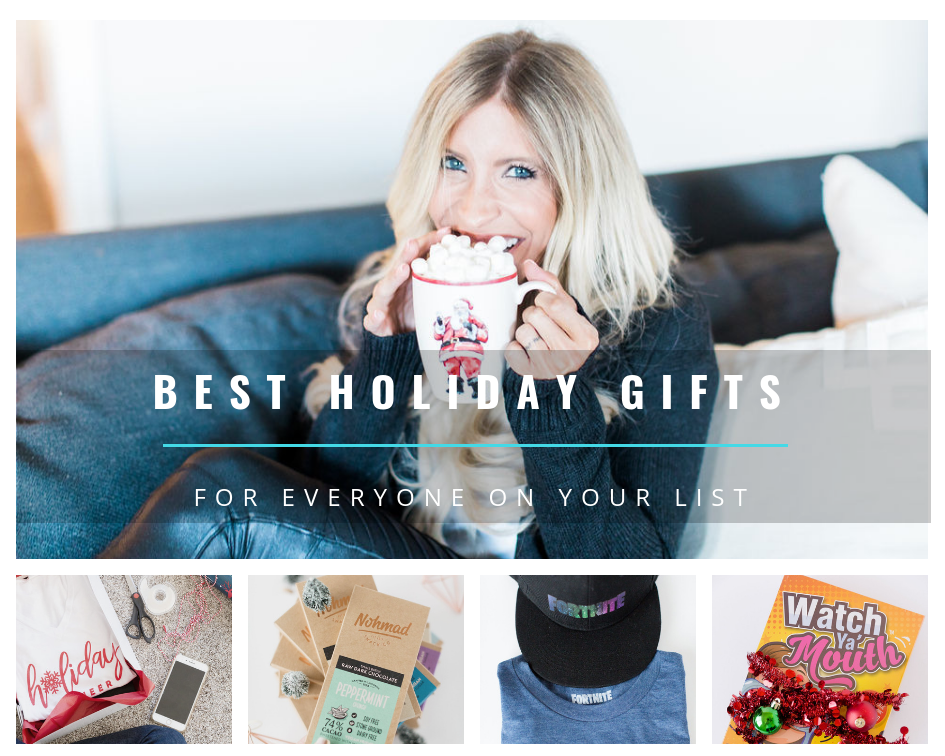 But this Ms. Claus still has a big job to do in the holiday department, so I've worked with some of my favorite retailers to get you guys some special deals. Cozy on up, grab your iced coffee (because jet lag is so real, you guys), and check out the list of my favorite deals to save you time and money. There are some splurge-worthy gifts here too because sometimes you just have to #treatyoself and others! From stocking stuffers to the fitness lovers, here's how I'm gifting this holiday season! #hohoho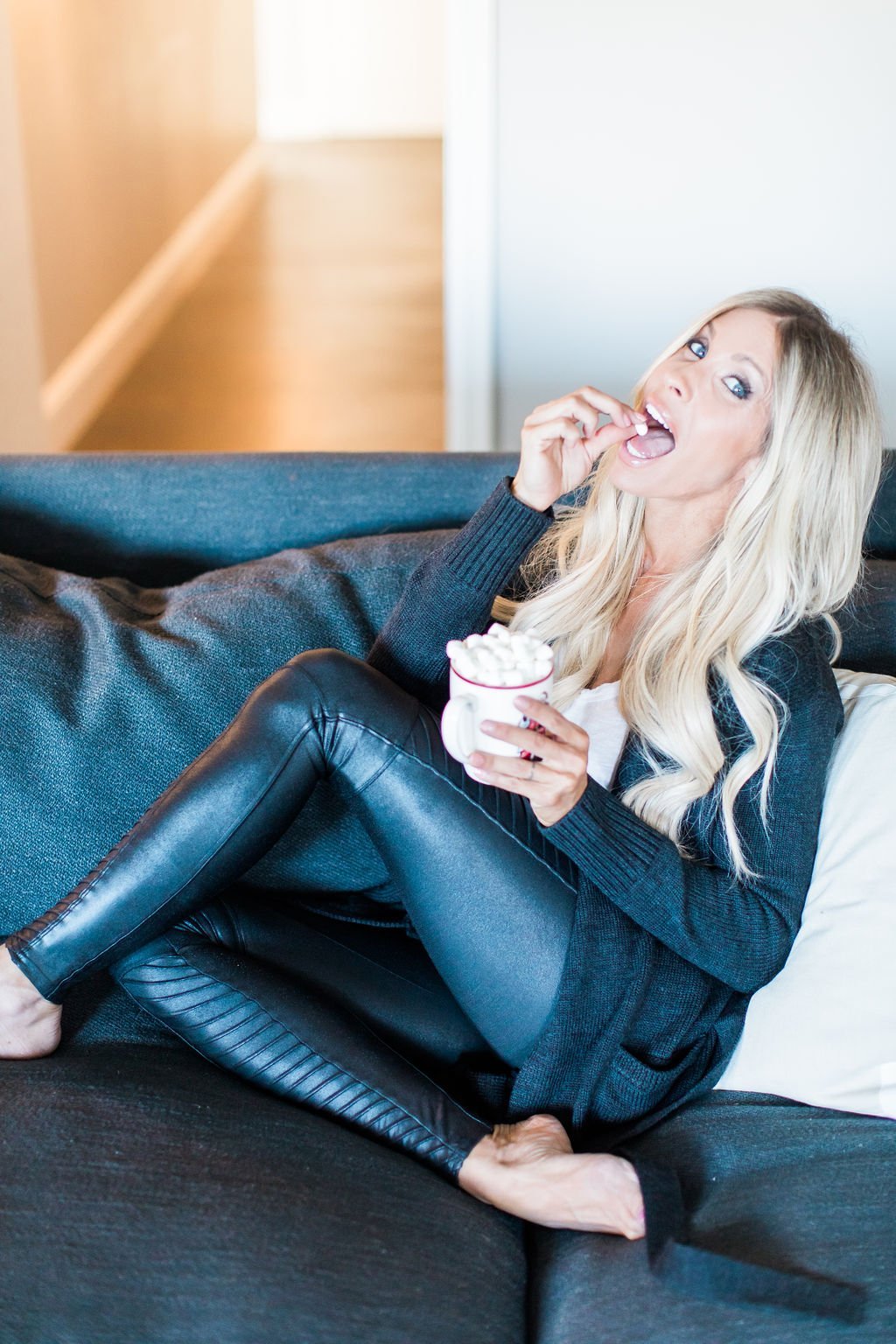 Outfit Details: Spanx Faux Leather Moto Leggings?(also love these ALO leggings on sale), Chelsea28 Belted Cardigan (similar budget friendly here), Scoop Neck Tank?(only $29), Santa Mug (similar here)
Best Holiday Gift Ideas for Everyone on Your List
Favorite stocking stuffers: I love starting the gift giving with stocking stuffers. It's a great way to personalize gifts without spending a ton of money. Plus, the look on the kids' faces as they dig through our oversized stockings?is gift enough for me!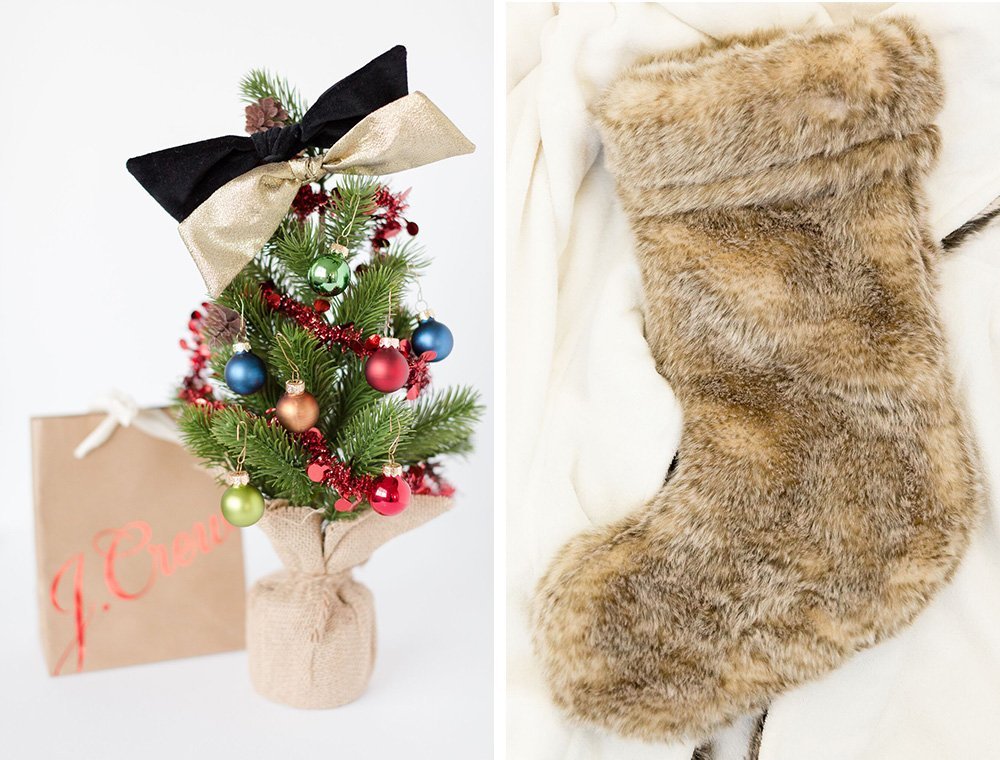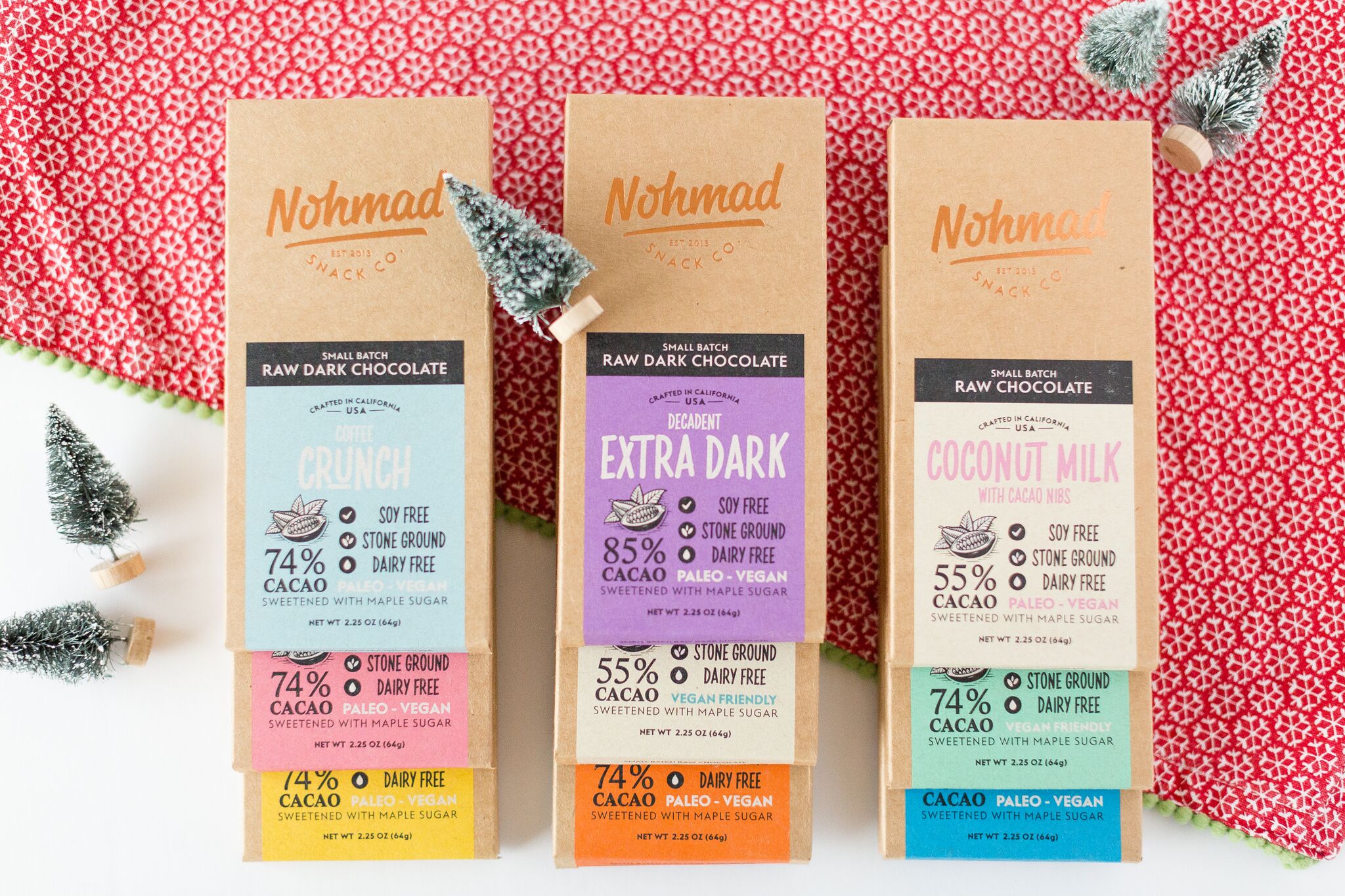 Chris and I include little notes and affirmations to the kids and, of course, my favorite?Cents of Style Tribe Bracelets?(NOW $10.17 with code HEIDI40). From a LOL Surprise Doll?for Ruby to these adorable J.Crew Hair bows?(50% OFF with code SNUGGLE)?for both my girls to fidget pencils for the boys (and Chris), we're packing our stockings to the brim! This year, I'm also adding in Nohmad Chocolate for those with a sweet tooth. Any time I can pair sweetness with?health benefits?for a transformation-friendly (in moderation, of course) treat, it's a must. BONUS: Take 15% off Nohmad Chocolate with code HEIDI now through Friday.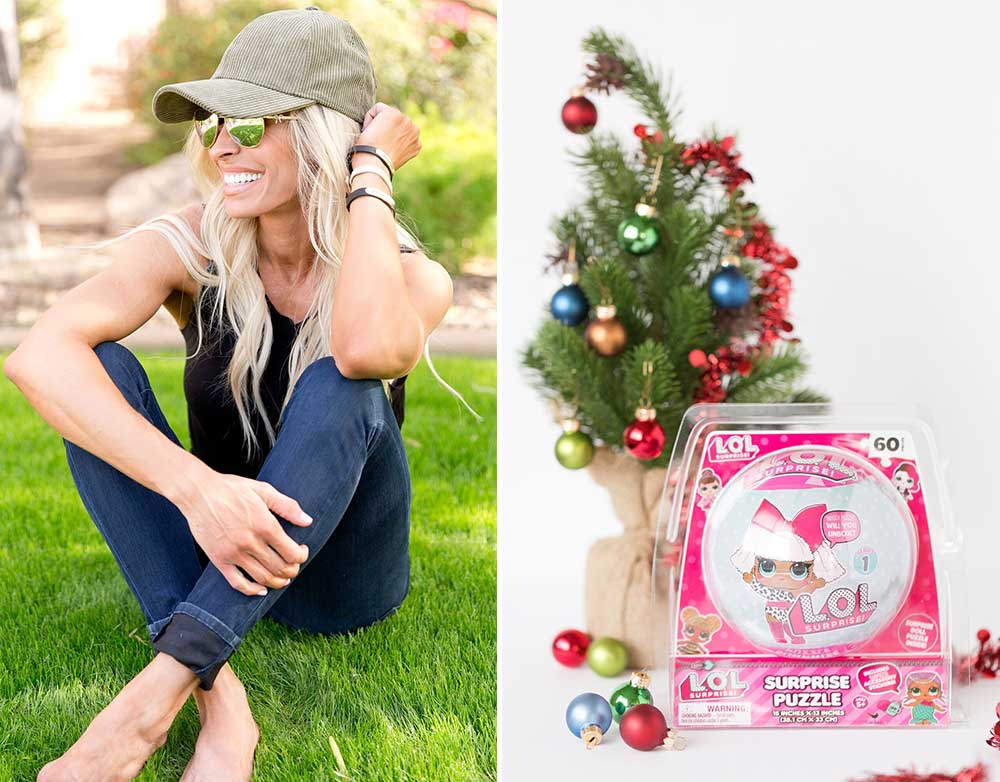 Outfit Details: Corduroy Hat?(Bonus: On Sale! | Burgundy here for under $10), Madewell Whisper Tank, STS Blue Jeans,??Tribe Bracelets (Bonus: on sale $10.17 with code HEIDI40)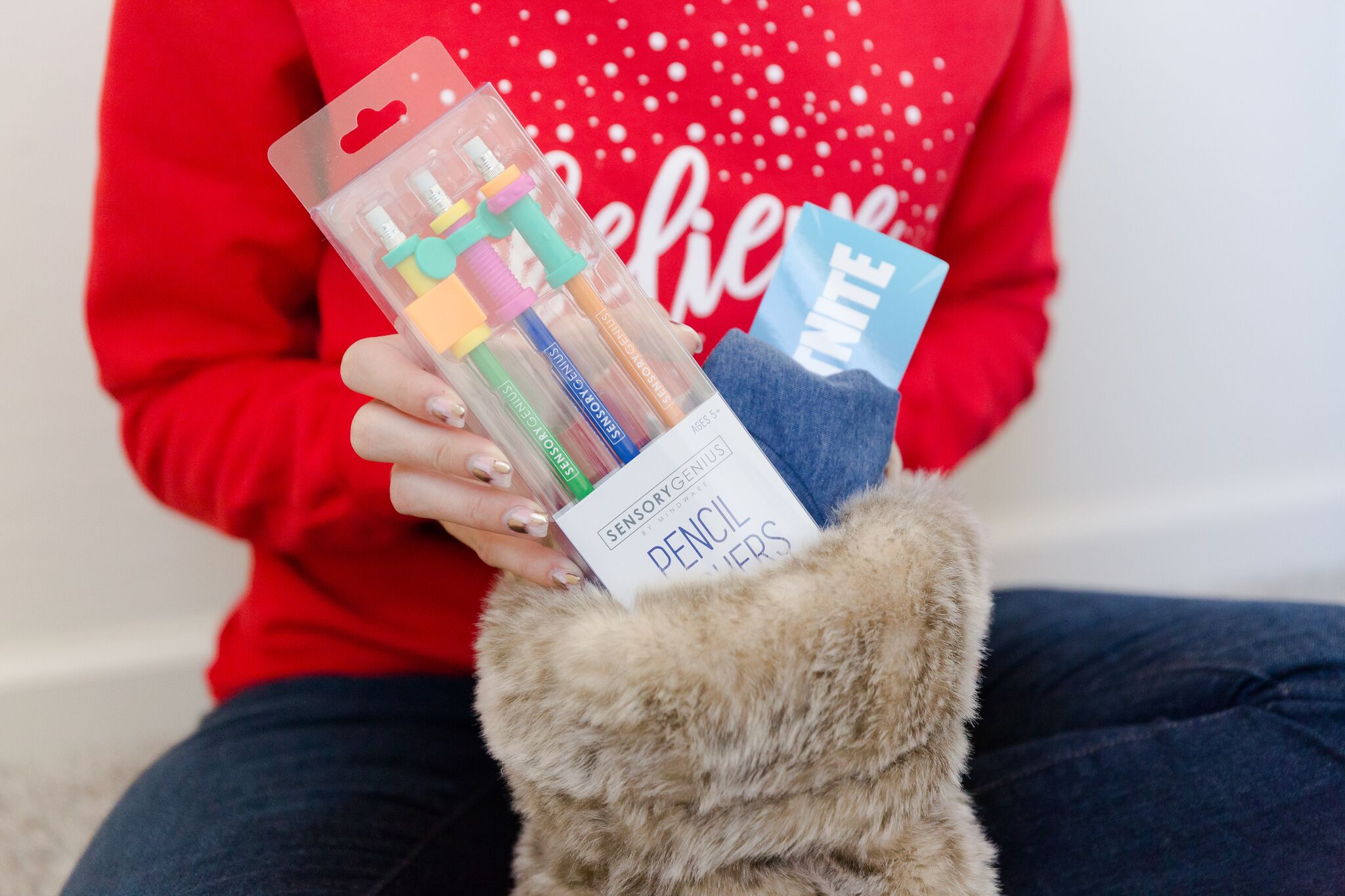 For the stylish: With my daily schedule, juggling kids, work, and life, I don't often get to shop?let's be honest, more like never get to shop. That's why giving AND getting the gift of style during the holidays is always a treat.*Hint, Hint* Chris Powell? ?? Here's a handful of my favorite stylish gifts for the fashionista in your life, including my favorite Spanx leggings that I'm confident every woman should have in her closet!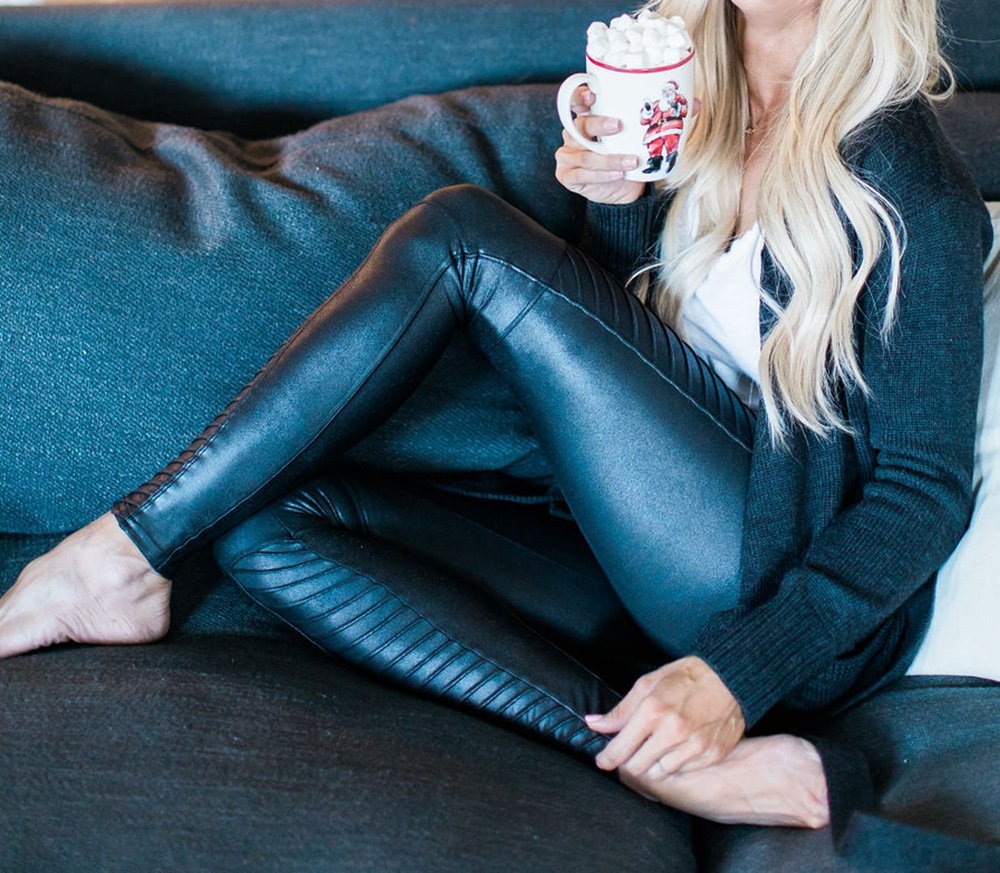 I've also handpicked some of my favorite items at Cents Of Style just for you guys this holiday season! Use code HEIDI40 to save 40% off through Sunday (another added bonus is they always have FREE shipping!!!) on these adorable Andi slipper socks or their?Crew Neck Holiday sweatshirts!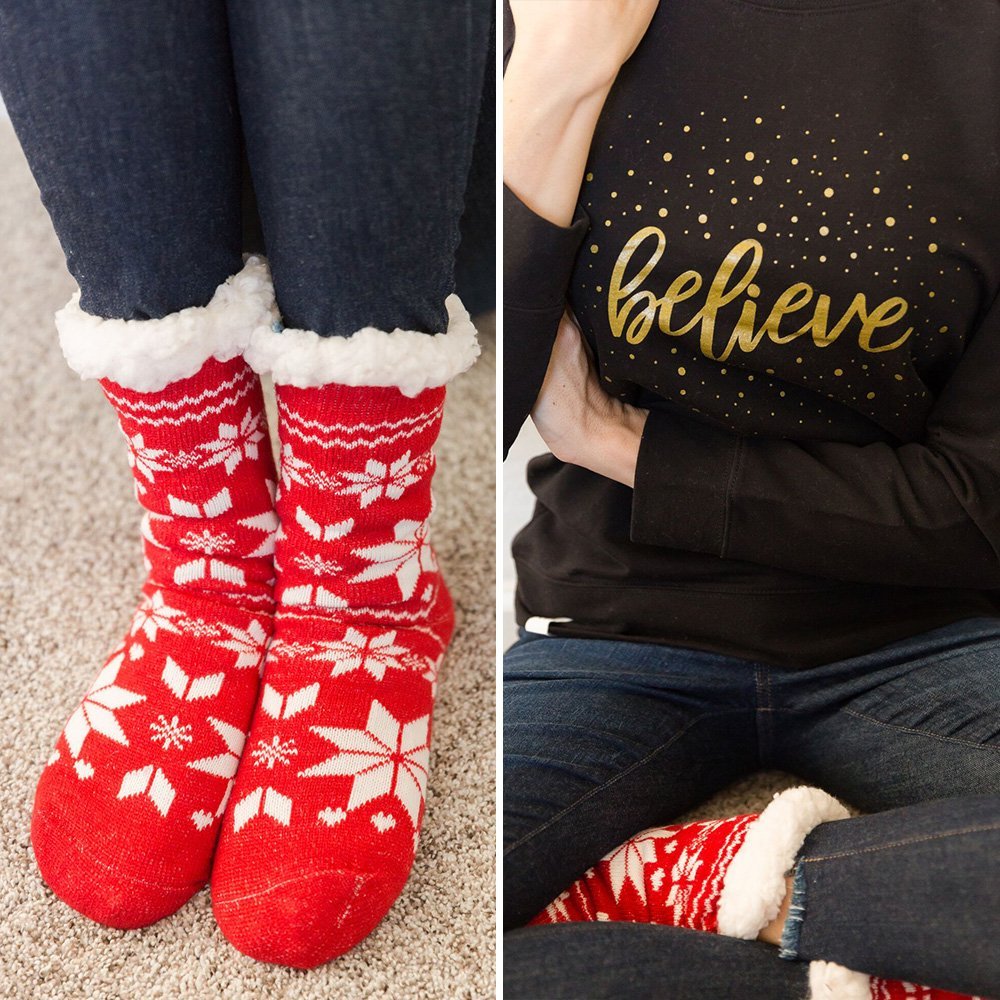 I'm also loving their Holiday Cheer Graphic tees that come in a bunch of different styles and the Hope V Neck is an absolute staple in my wardrobe (both of these are also 40% off…use code HEIDI40).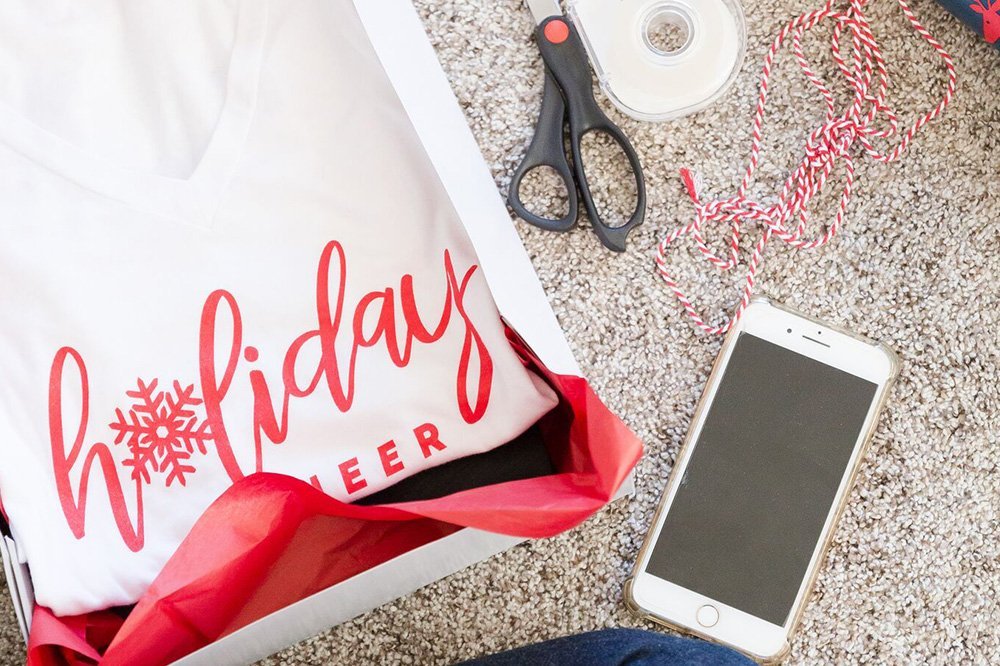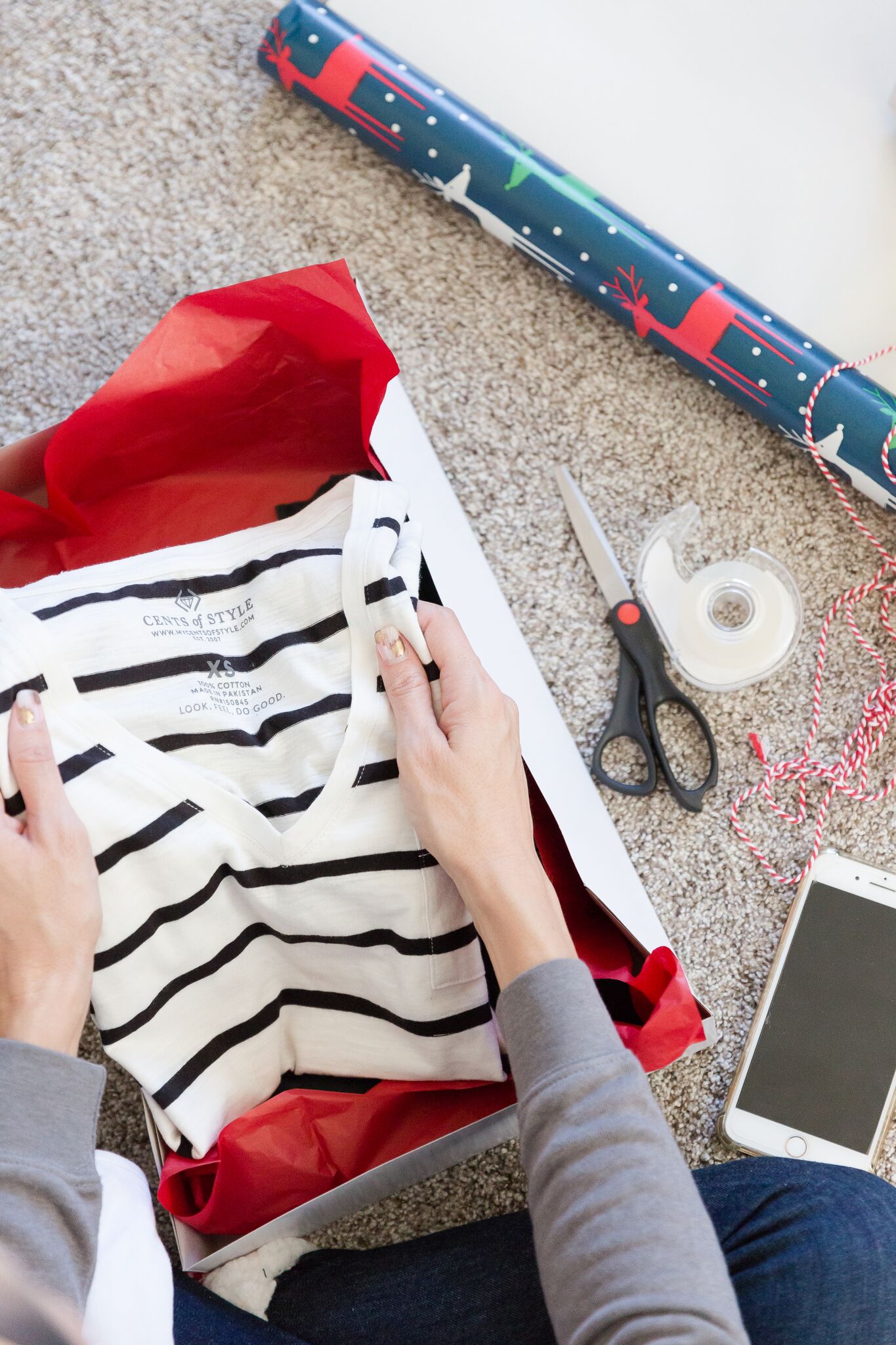 For the little ones: Every year, without a doubt, my favorite part of Christmas is seeing the kids' faces as they open up each gift. As moms, our daily lives seem to be so fast paced that having a moment to stop and enjoy family is pure bliss and something I'm very thankful for, not just during the holidays. My kiddos give my life fullness and keep me grounded, plus they are a goofy crew I get to call my own! For the little ones (and not so little ones because they just keep growing!!), here are some favorite gifts from Fortnite tees?is it just my family or are your kids OBSESSED with this too????to Zuru Tangle and Watch Ya' Mouth game. Get ready for some real belly laughs with this one!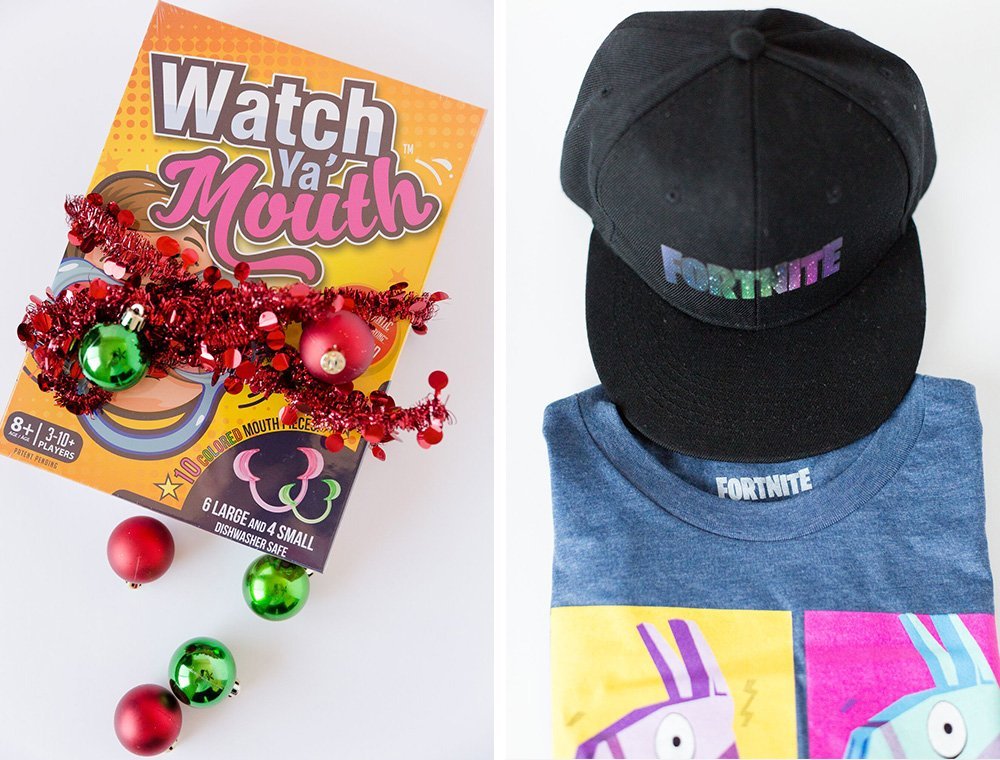 Every Christmas Eve our kids are allowed to open ONE Christmas present, and it's always the same thing: a new set of cute + comfy Christmas jammies! I recently got my hands on a pair of the new Cozy's pajamas, and guys, these are the real deal! It's like wearing your favorite blanket to bed! Marley and Ruby are going to look super cute and comfy as they rip through the wrapping paper on Christmas morning. Plus, they have matching sets for us mamas!?In case there was any doubt, Ruby's favorite is the???Star PJ set. And as a special bonus just for my faithful readers, Cozy's is going to give you 20% off their pajamas with code HEIDI20 through Sunday!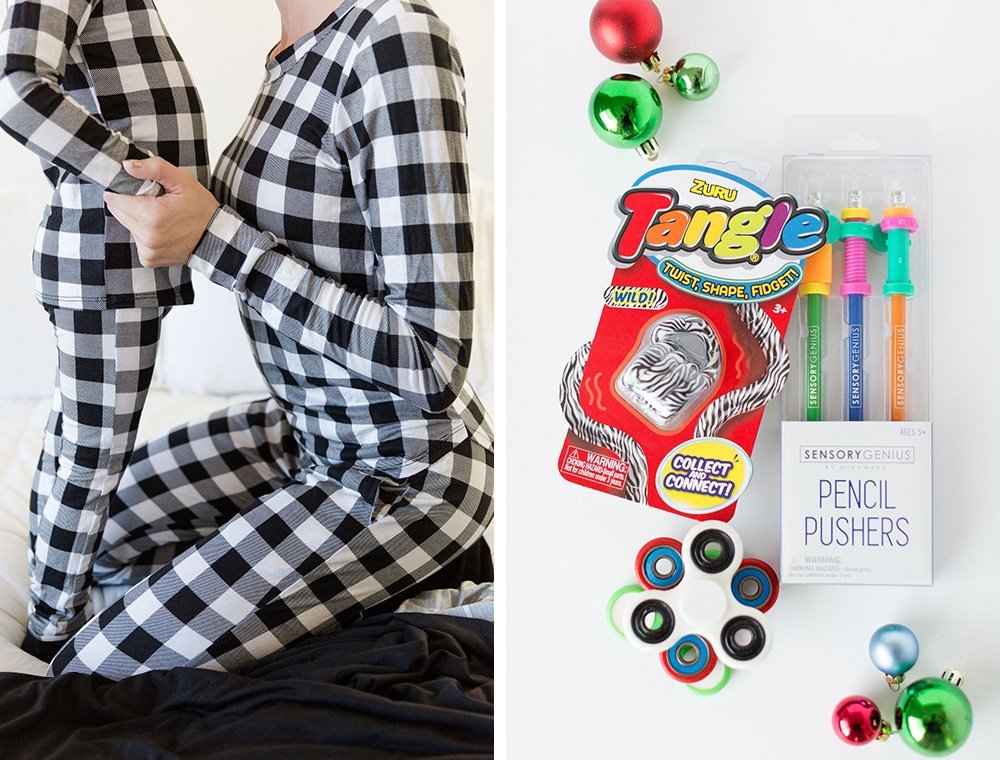 For the fitness lover: While I may not get a lot of time to shop, it's no secret that I do love a great gym outfit. For all you gym bunnies and those who are gym bunnies at heart but don't have the time to shop ?, here are some of my favorite gifts for the fitness lover in your life including my favorite booty-lifting, muscle-hugging Reebok leggings and reader favorite Reebok Hayasu sneakers on sale! There is some Chris-approved gear below too!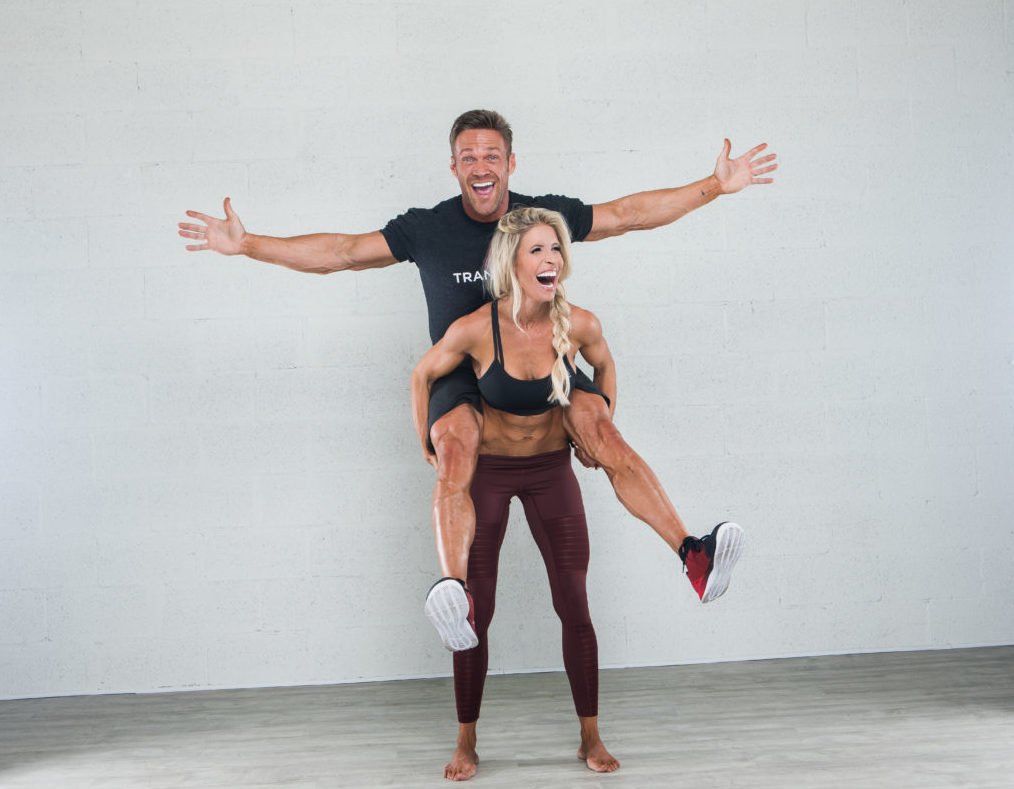 Bonus: If you want to give the gift of Chris and me this holiday season, The TRANSFORM App is on sale exclusively for my followers. We're offering 50% off any subscription with code HEIDI50!?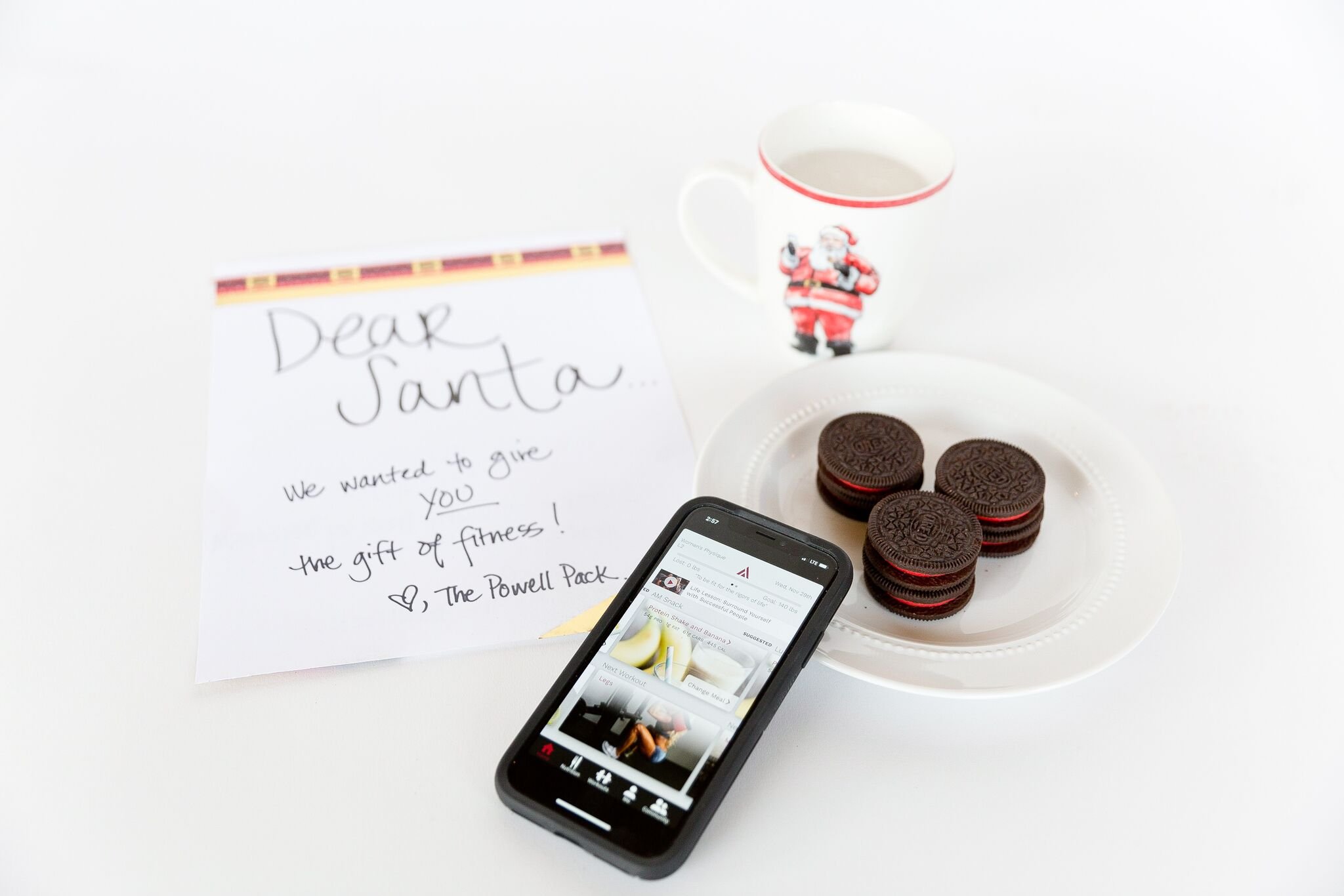 Holiday Giveaway: I'm giving away some of my favorite things from this gift guide to FIVE lucky winners!
Inside Santa's Sack: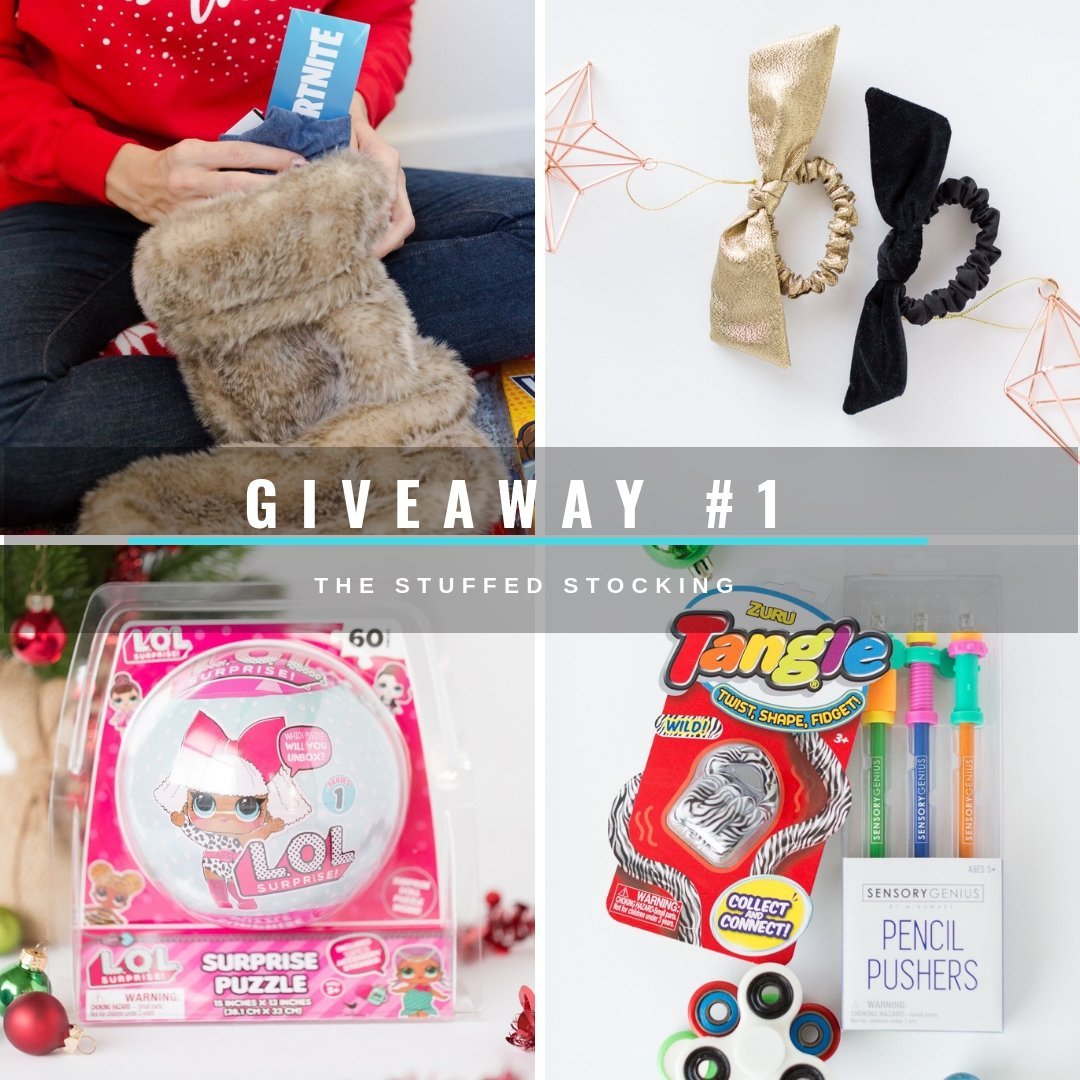 1. The Stuffed Stocking ($80 value): One lucky winner will win the faux fur stocking in this post stuffed with some of my kiddos' favorite items (Fortnite tee shirt, LOL Surprise Doll, Fidget Pencils, Zuru Tangle, and 2 J.Crew Bow Hair Ties)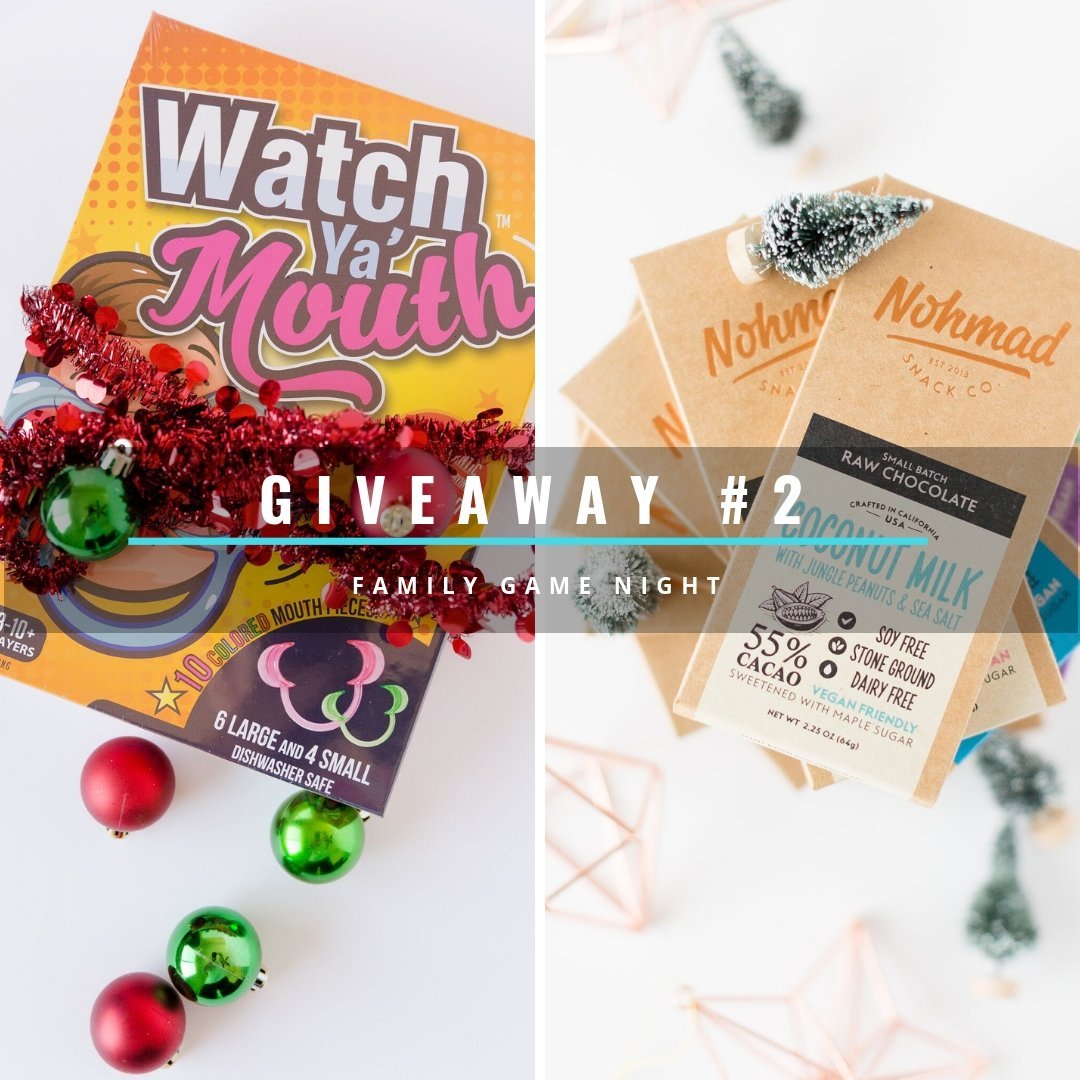 2.?Family Game Night ($65 value): One winner will get a Watch Ya' Mouth board game and Nohmad Chocolate Bar gift set.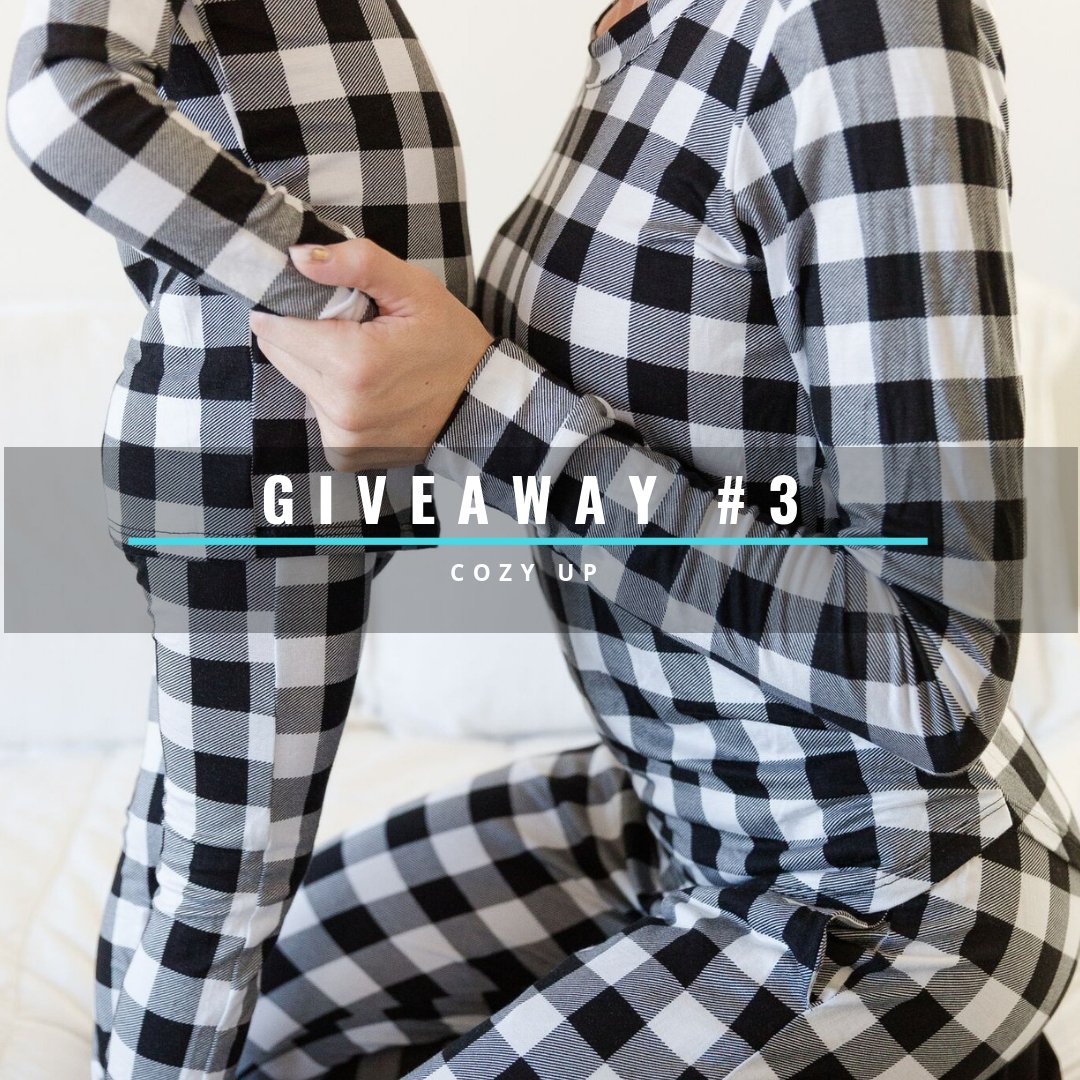 3. Cozy Up ($85 value):?Who doesn't love a new set of Christmas jammies? One lucky winner will win an adult + child matching PJ set from Cozy's.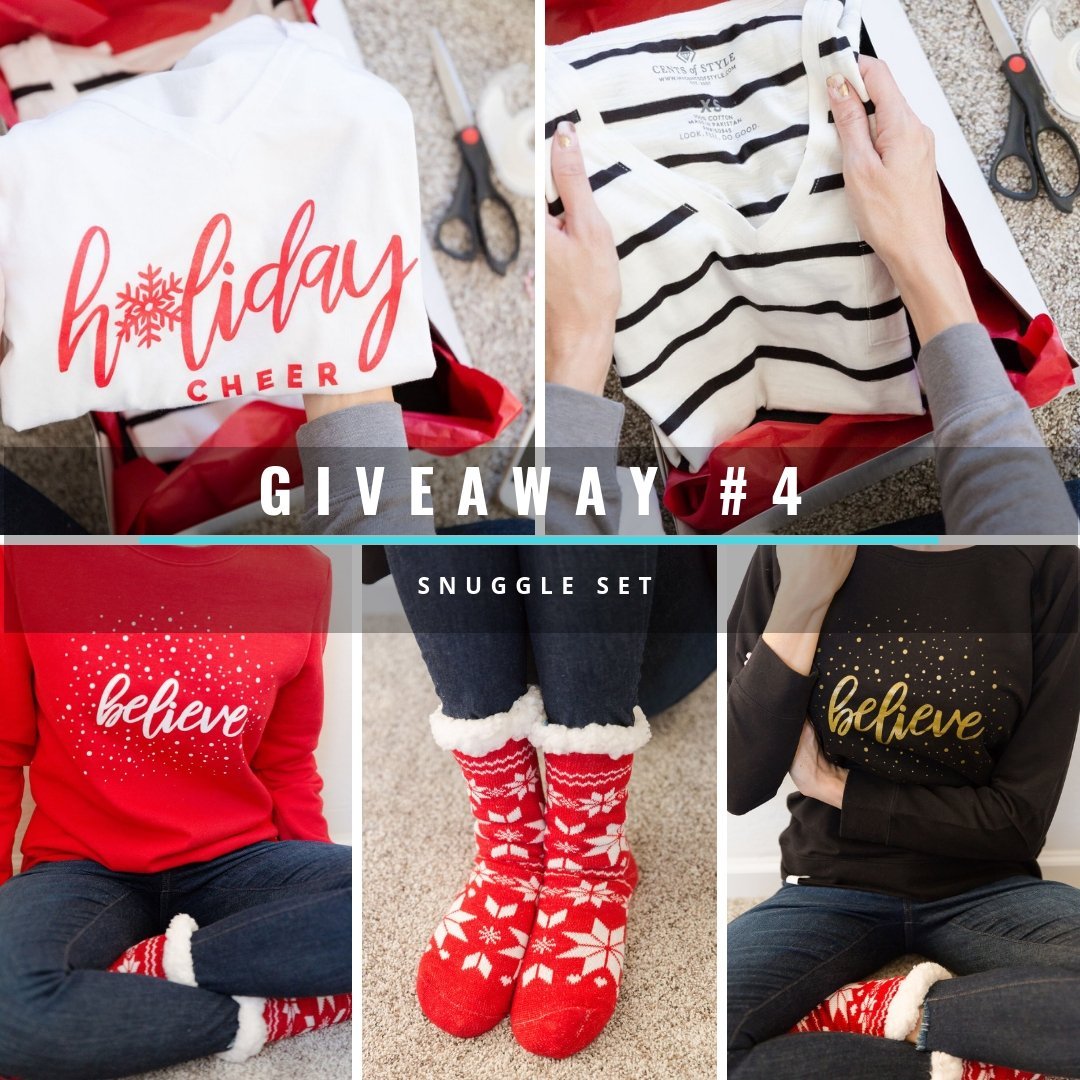 4. Snuggle Set ($55 value):?One lucky winner will win my fave slipper socks + 1 shirt of your choice featured in this post!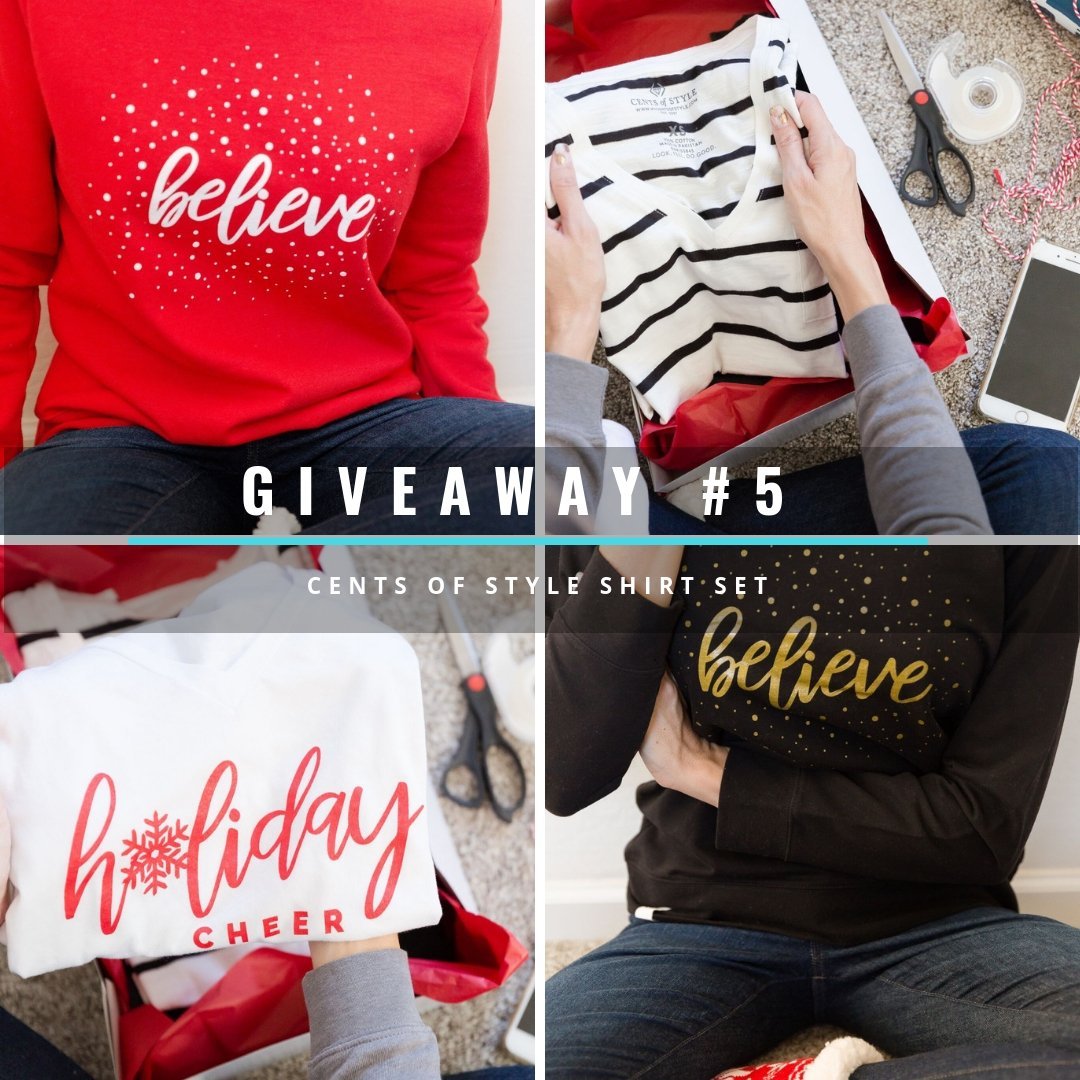 5. Cents of Style Shirt Set ($160 value):?One winner will be awarded a Cents of Style shirt bundle. You'll pick TWO of any of the shirts from Cents of Style featured in this post and another TWO for you to give away to your mom, sister, aunt, or bestie. This is a perfect way to kick start your holiday wardrobe!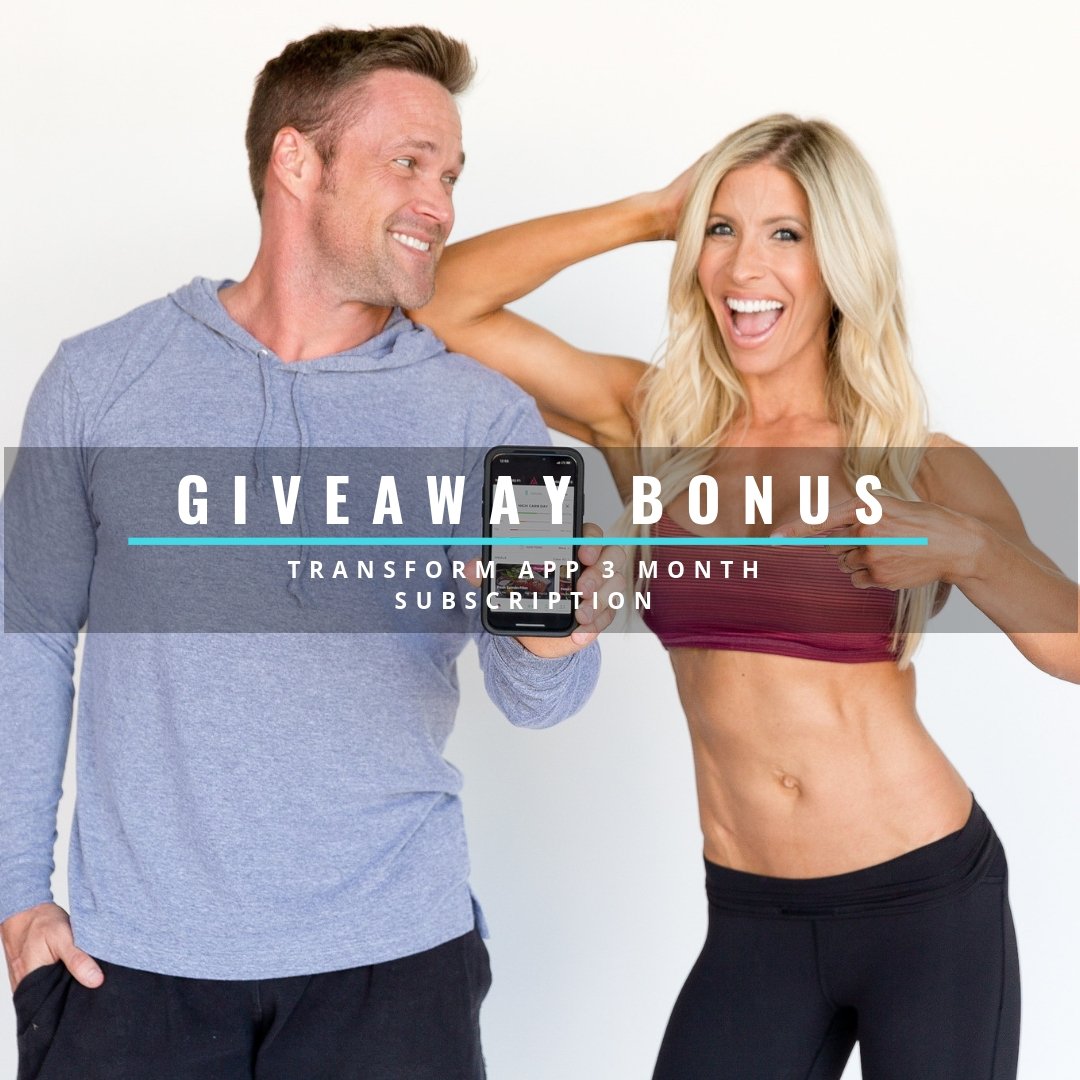 As a bonus, each giveaway will come with a 3-month membership to The TRANSFORM App to help you kick off 2019 on the right foot!? ($45 value)?
How to enter: Entering is simple! Just comment below with which package YOU want to win and WHY you want to win it. Then, head to my Instagram post and repost your comment there.??Contest ends on Sunday at midnight PST and the winner will be announced in this blog (and via a comment reply) on Monday at noon PST, so check back in to see if you're one of the lucky winners! #hohoho and good luck!
Xoxo,
Heidi
Related reading:
Falling For These Sneaker Trends | Best Sneakers For Any Occasion
On a Scale of One to Zen || Dream-Worthy PJ Sets You Need in Your Life
The Power of ?READY? || Plus Friday Faves: Jeans & Sneakers
Christmas Morning Cooking // 1-Minute Breakfast in a Mug
Santa vs. Heidi: May the Strongest Competitor Win!