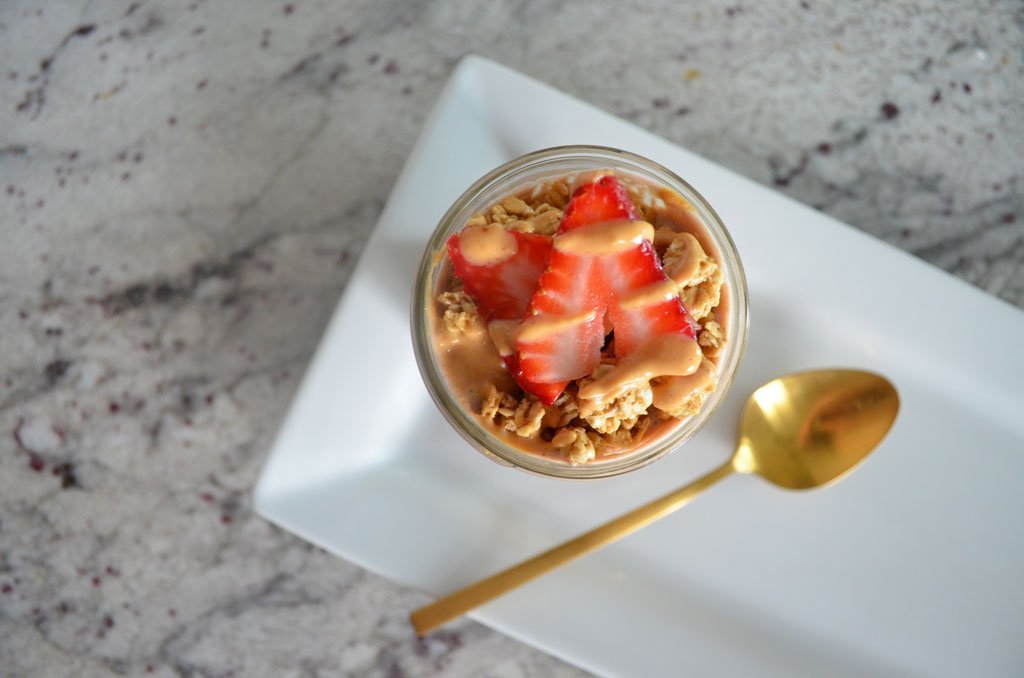 Eat chocolate, gain muscles?! Okay, so maybe there's a little bit more that goes into sculpting muscles than that, but hey. A girl's gotta eat. And you had me at chocolate. 😉 This recipe is a current fave among at my house , and it's one of the recipes I made with my gorgeous mama over on Good Morning Arizona a couple of years ago! Click on the vid below to get the recipe how-to and keep on scrolling for all the deets!
Bonus: This parfait is made with our very own perfectly made Low Carb Meal Replacement Shakes, and inspired by one of our Transform App recipes. It's the perfect (and most delicious) post workout snack, midnight snack, Netflix and chill snack…you name it. The best part?! It literally only takes minutes to make.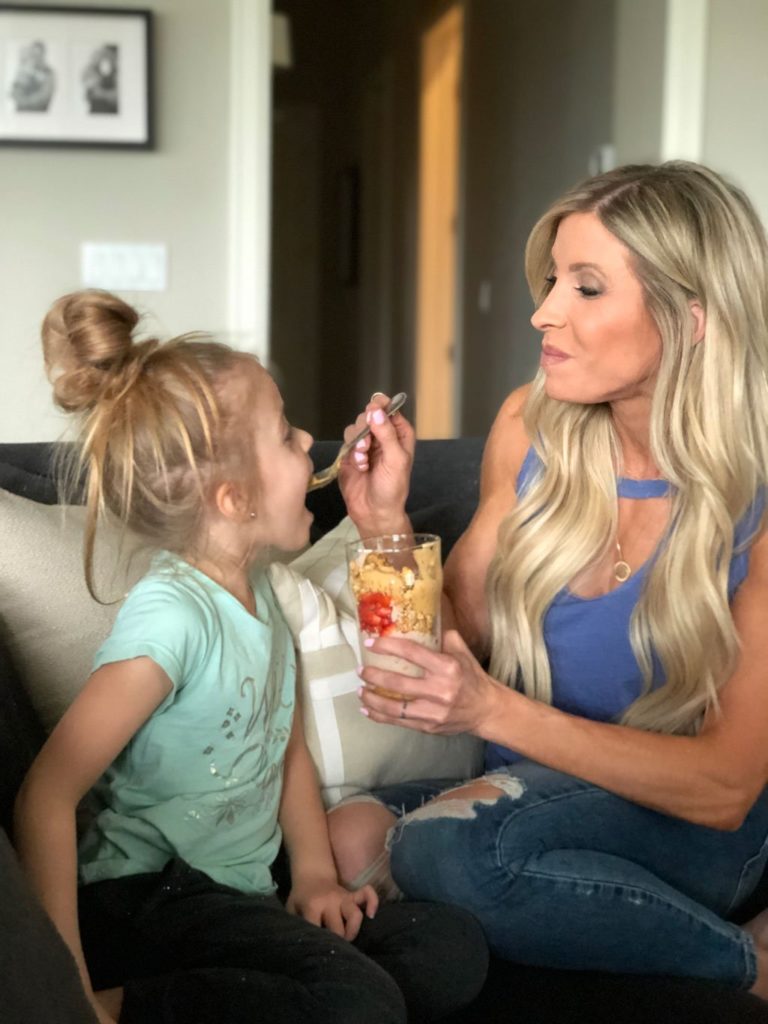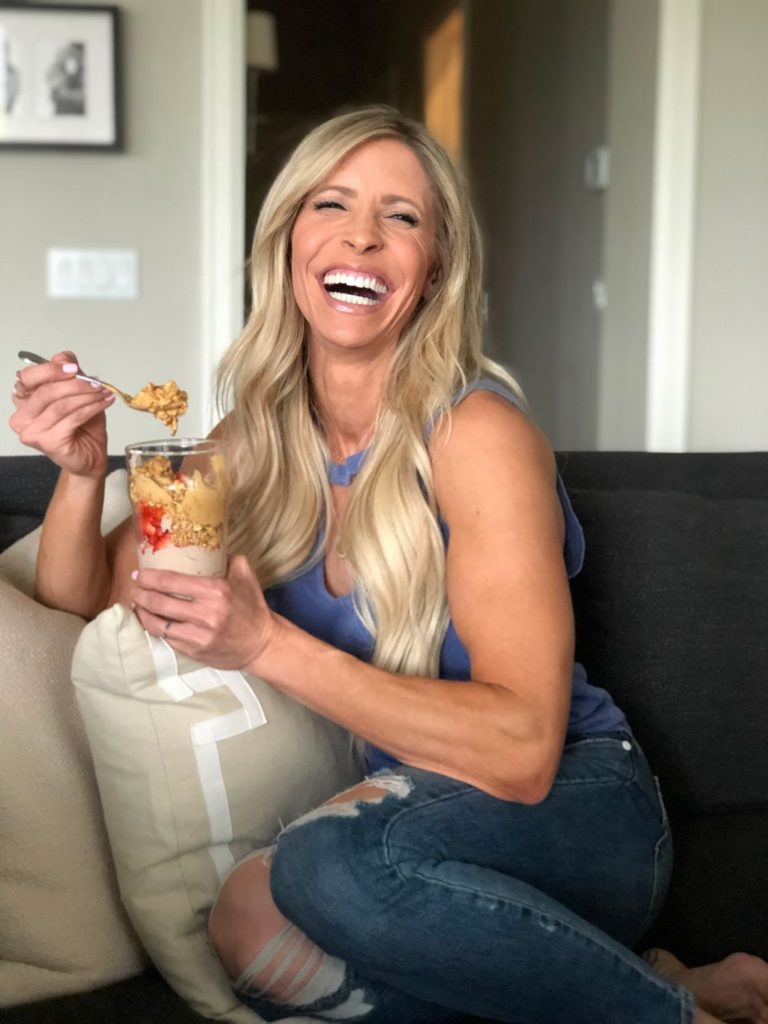 Outfit + Kitchen Details:
Blue Tank (similar here in additional colors under $20), Coin Necklace, Oval Ring (similar here in rose gold)? | White Rectangle Plates, Parfait Glass, Copper Spoon.
This glass of Peanut Butter + Chocolate Yogurt Parfait goodness is sure to become a quick household fave. Who says you can't have your parfait and eat it too?!
Peanut Butter + Chocolate Yogurt Parfait?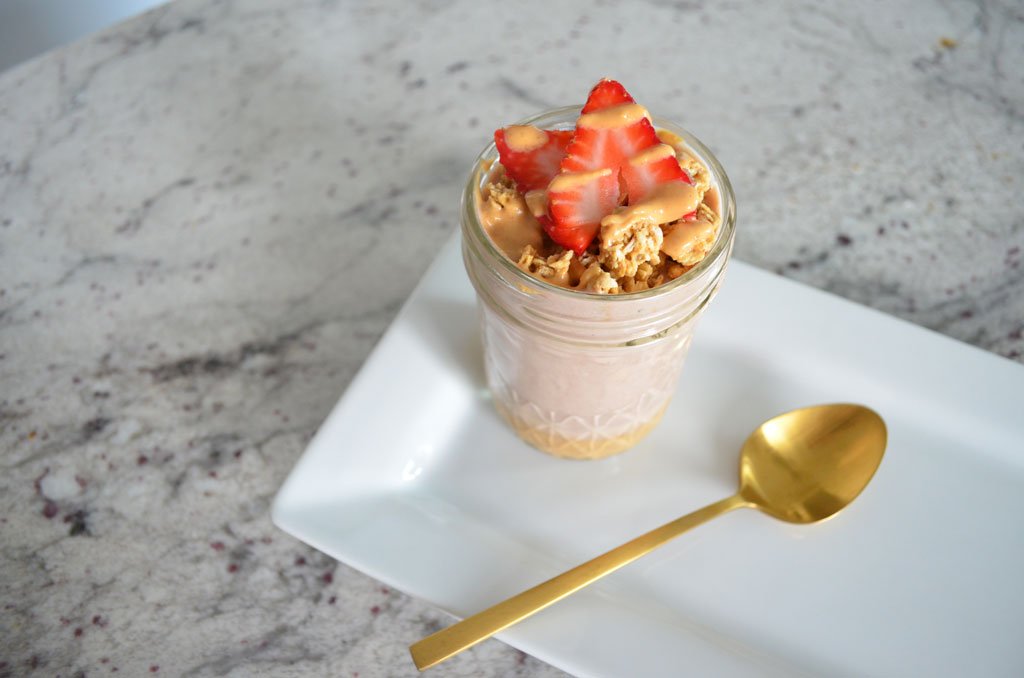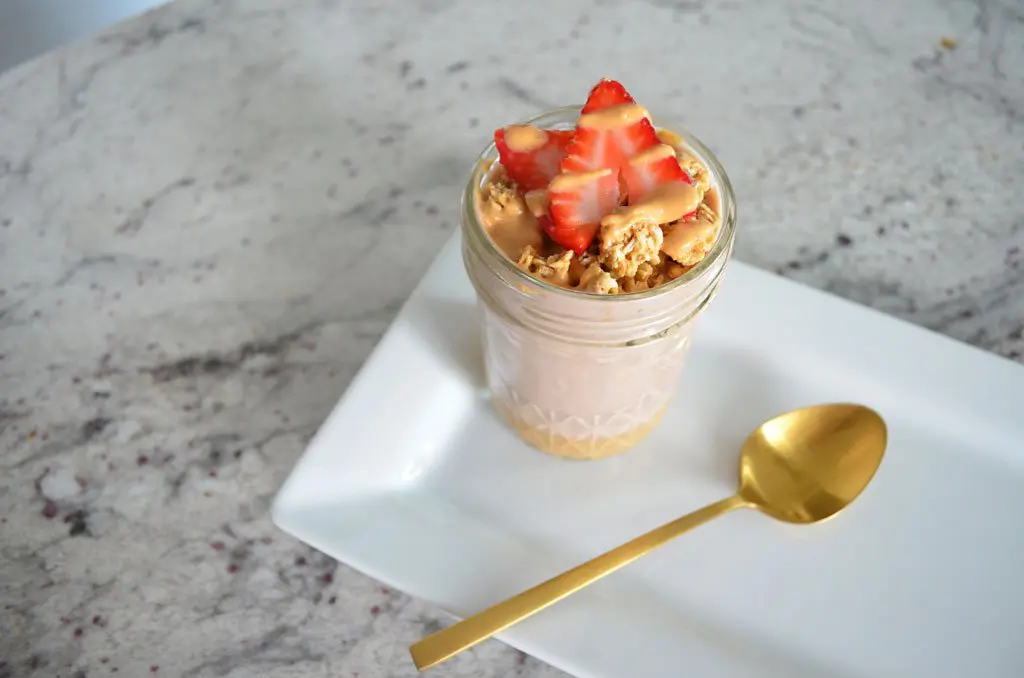 Makes 1 serving
Ingredients:
2/3 cup nonfat plain Greek yogurt
3 tablespoons powdered peanut butter
2 tablespoons water
4 medium strawberries, diced
1/3 cup KIND Low-Fat Banana Nut Clusters Granola
Directions:
Mix powdered peanut butter with water. Set aside.
Mix Greek yogurt with protein powder. Set aside.
Place half the peanut butter mixture in the bottom of a clear glass.
Scoop in the Greek yogurt mixture on top of the peanut butter mixture. Top with the strawberries and granola.
Drizzle the rest of the peanut butter mixture on top and enjoy!
Note: You can prep this ahead of time and top with the strawberries and granola before serving.
Nutrition Information: 358 calories, 6.8g fat, 39.4g carbs, 34.5g protein.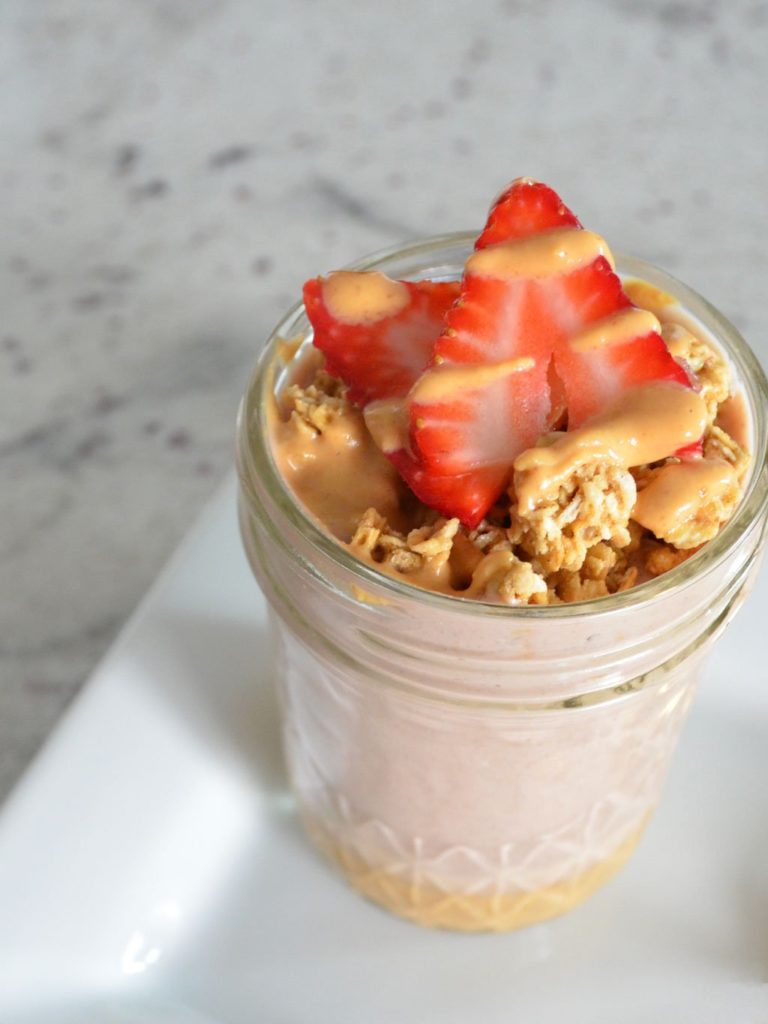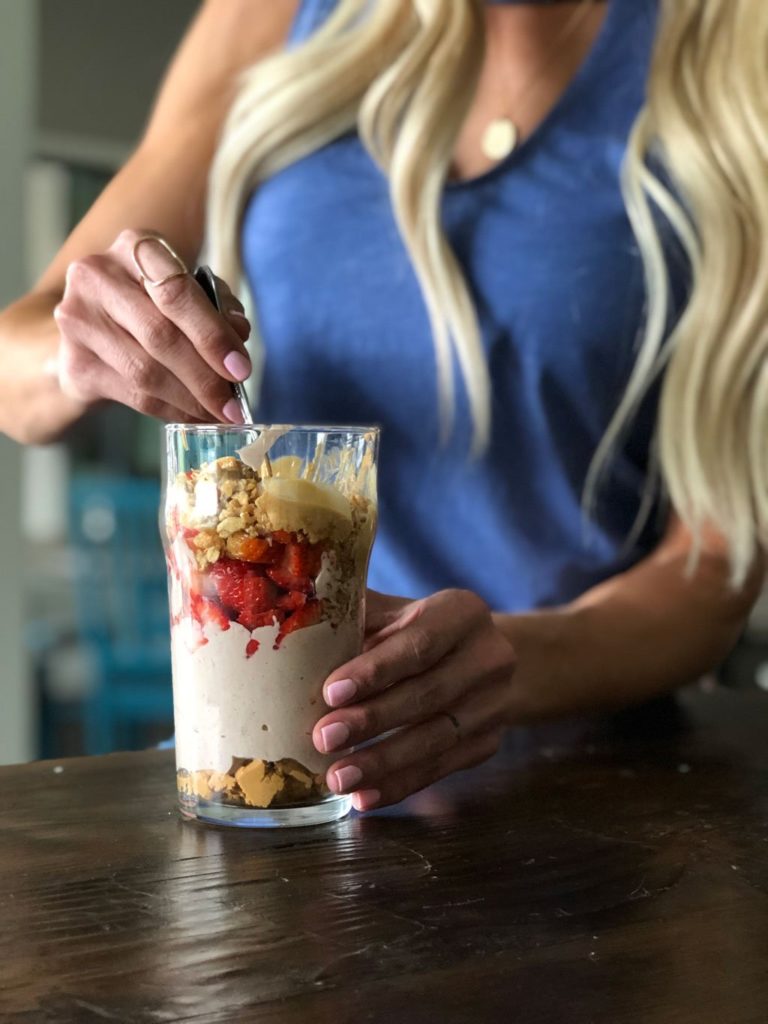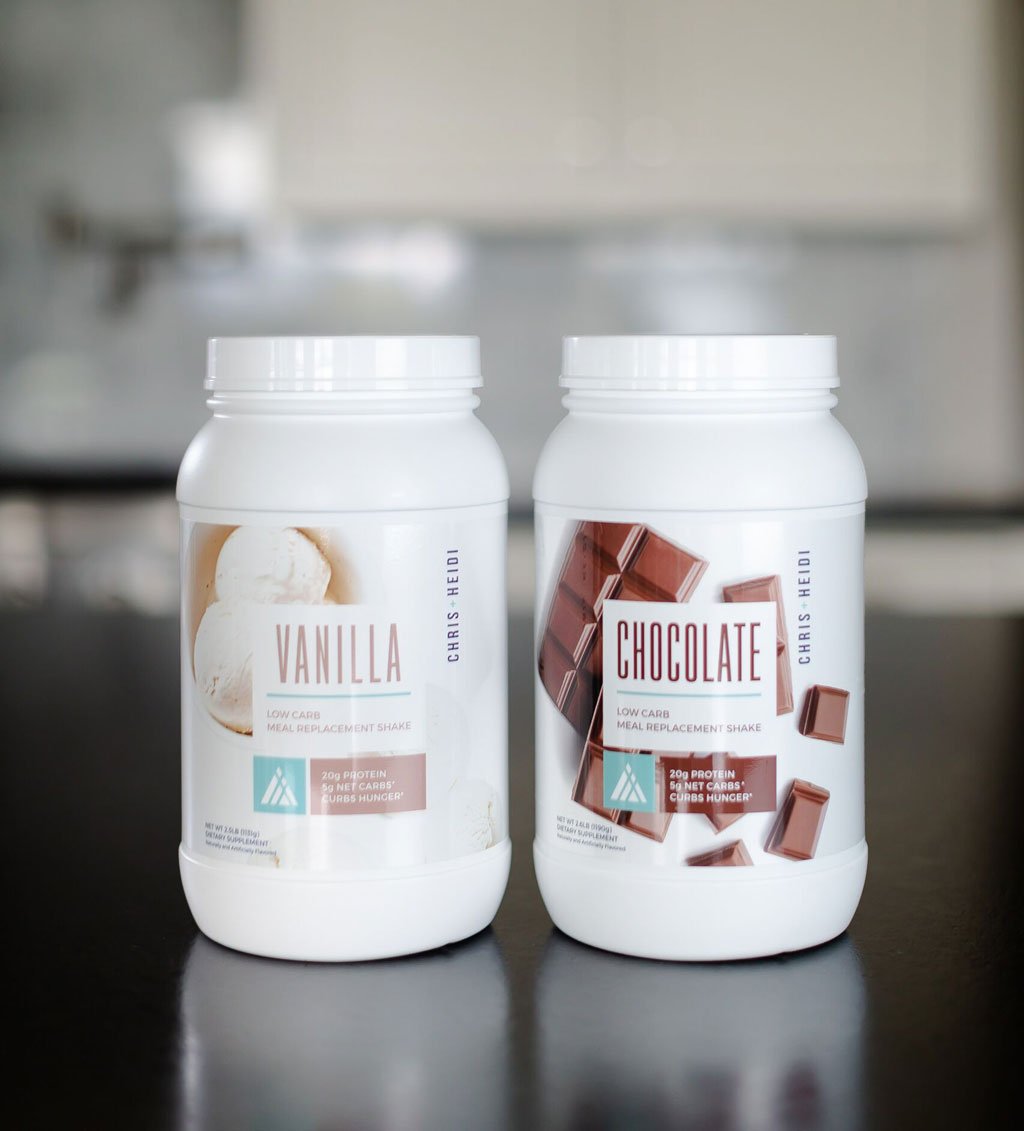 Give this craving crushing recipe a try and let me know what you think! And if you haven't tried our Low Carb Meal Replacement Shakes yet, you are really missing out!
xo,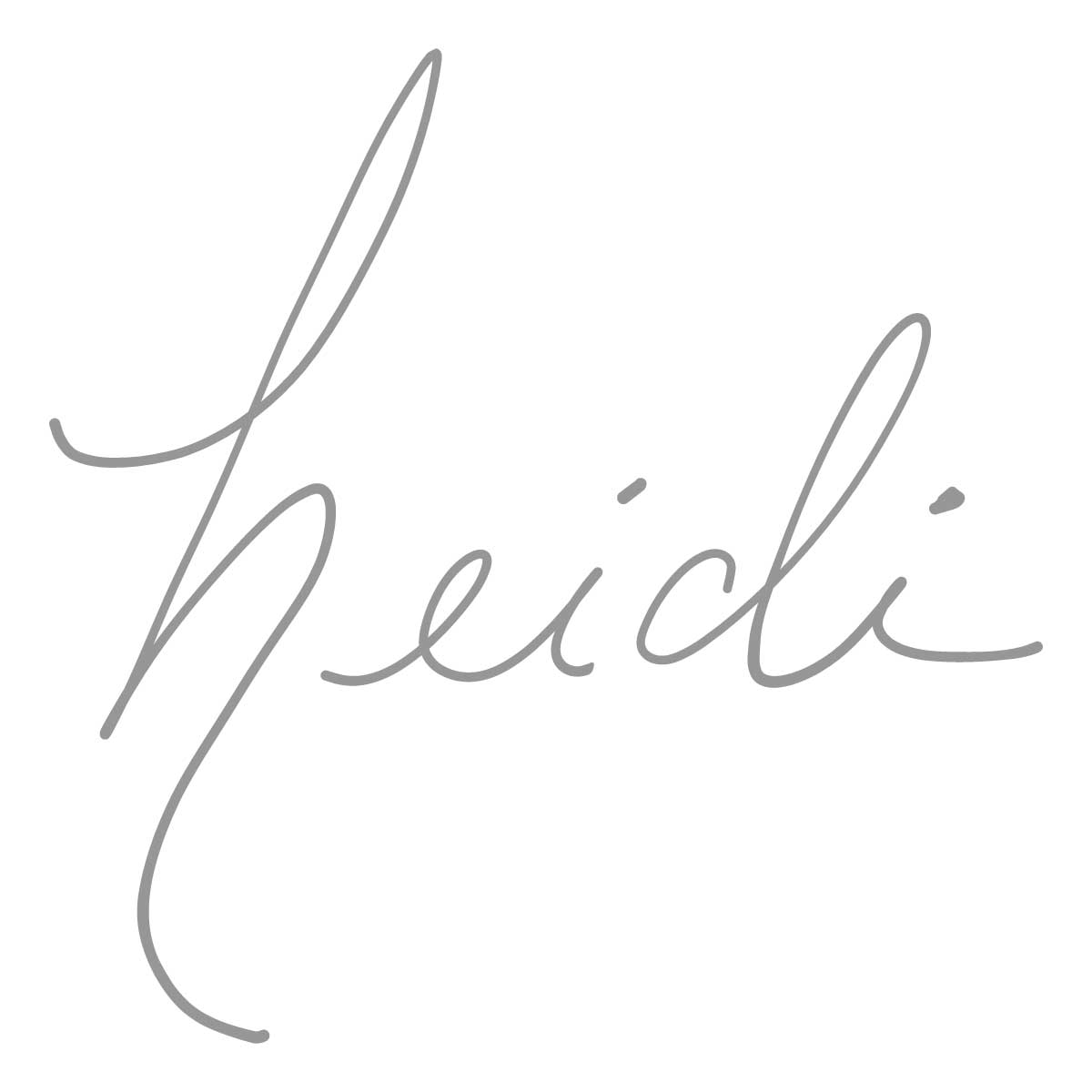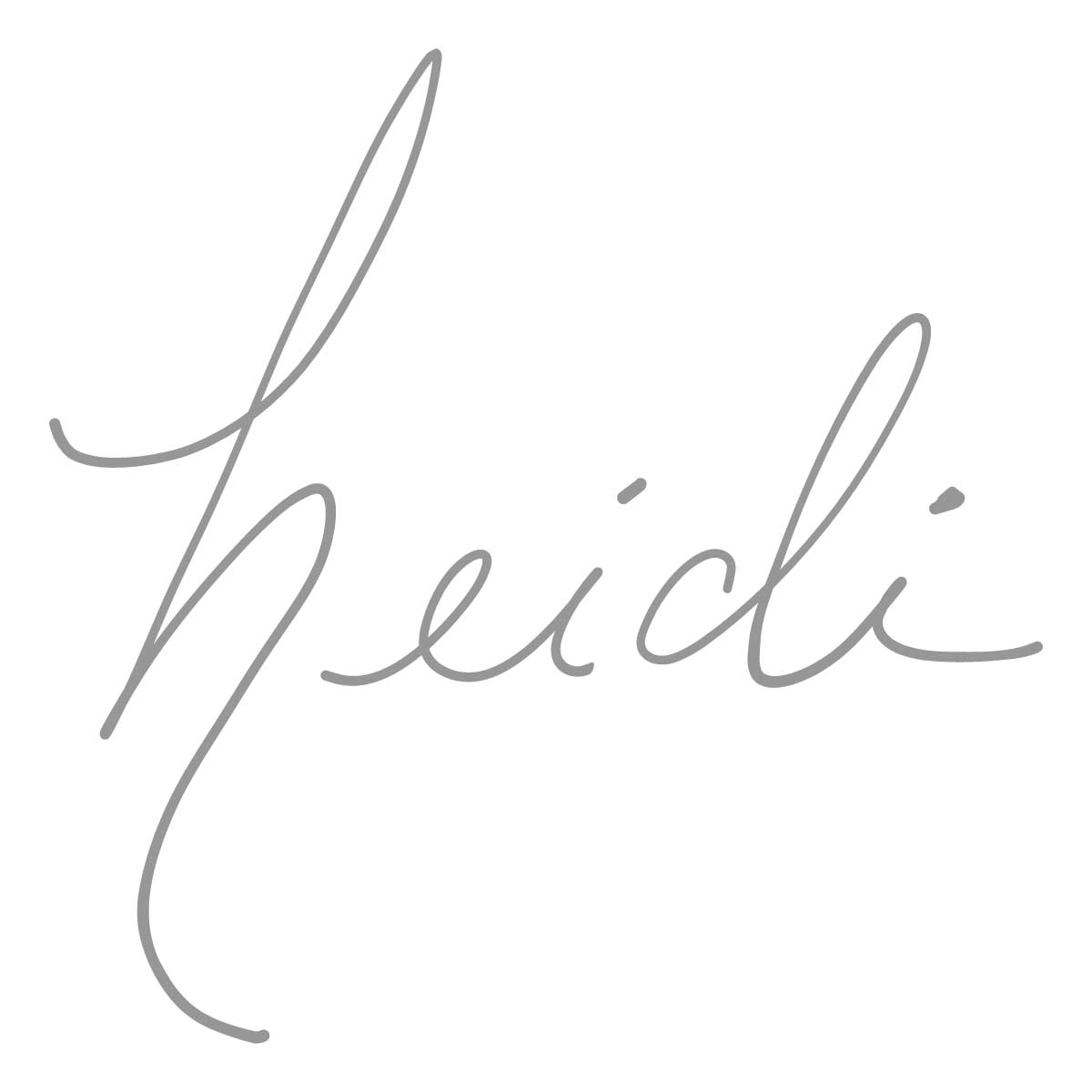 Related reading:
The Health Benefits of Chocolate + 5 Transformation-Friendly Chocolate Recipes
Peanut Butter Chocolate Chip Mug Cake
Chocolate Waffles!
One-Minute Brownie || Chocolate to Slim Your Waistline!
Guilt-Free Chocolate Indulgence Cake