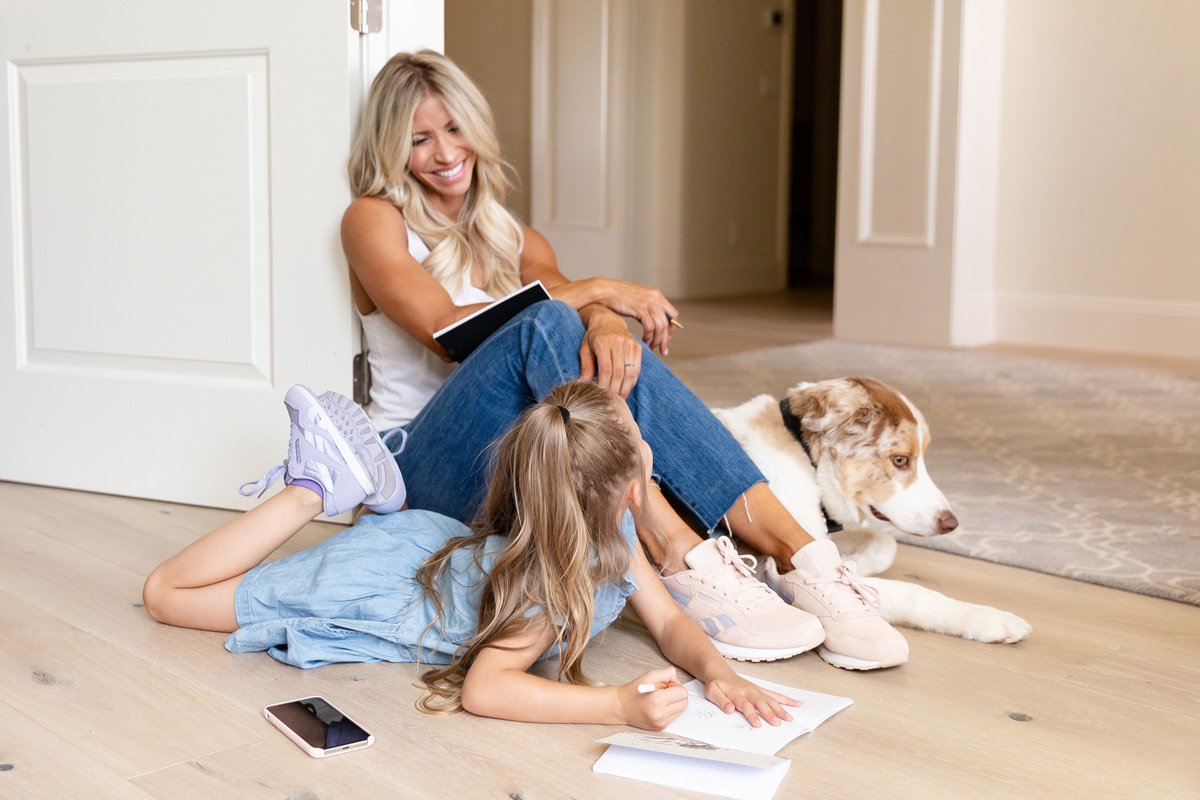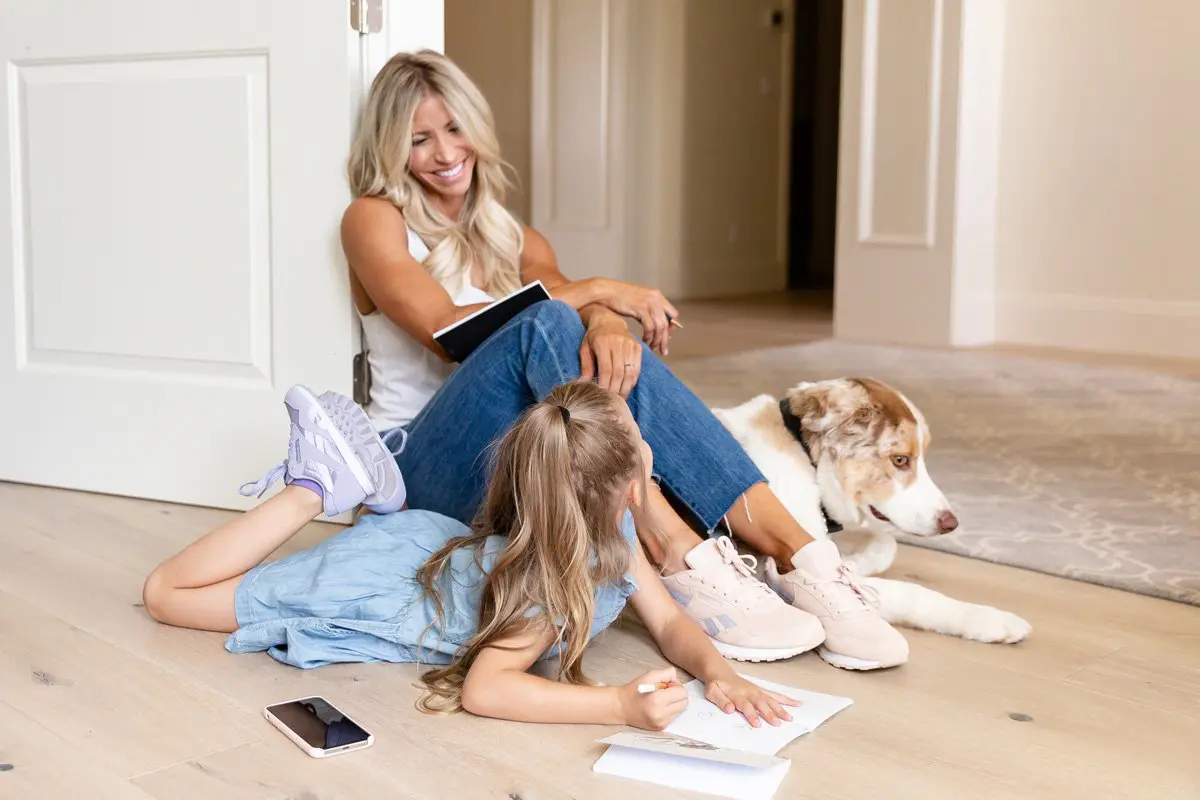 Transformation. If you follow Chris and me or have The TRANSFORM App, you've seen and heard that word a million times (heck, it's even the name of our app ?). It often makes you think about before and after photos of incredible people losing tons of pounds. We equate the magic they've found to gym time and eating right. And somehow, in viewing these photos and seeing one word, we now think, "Gosh, that person is happy."
True transformation is something different. It's about the lifelong journey that has plenty of bumps along the road. It's more than one single before and after. That's why, "It?s what?s on the inside that counts" is something that?while clich? and for some might conjure a deep sigh, especially when you don't feel like your outside matches your inside?is important to remember. It really is what?s on the inside that counts.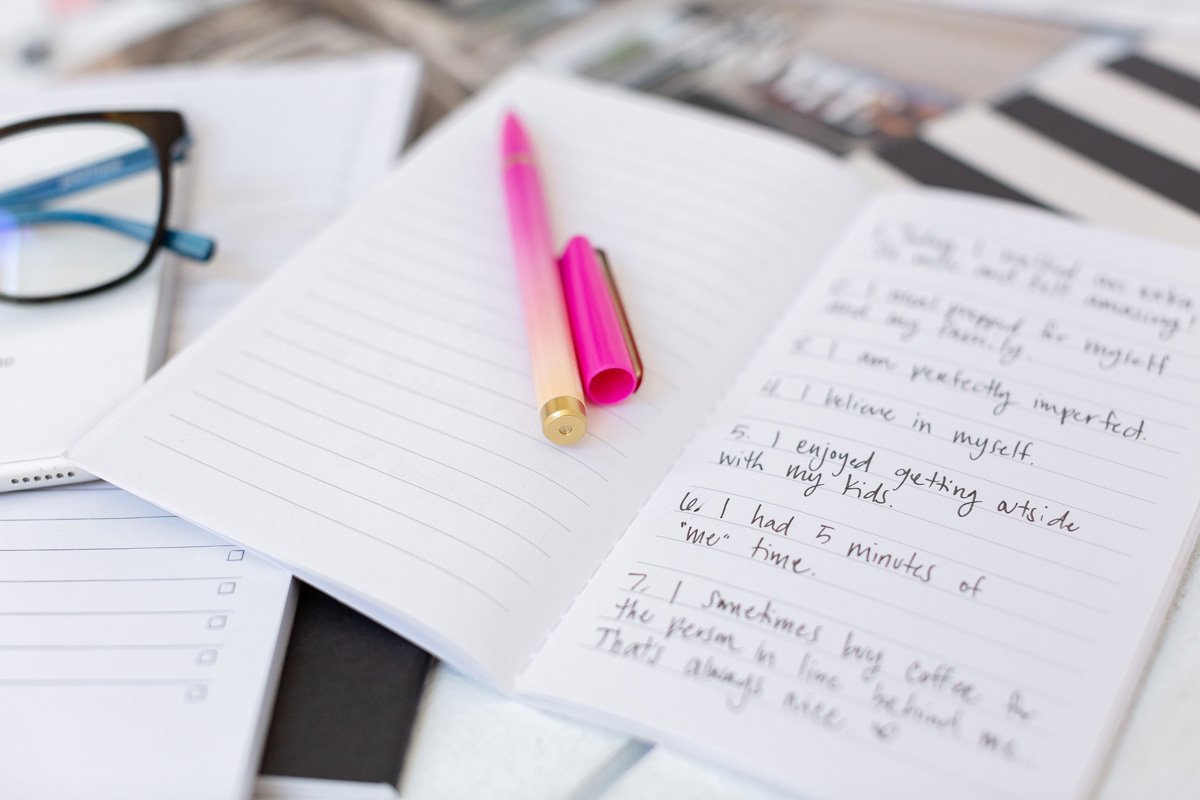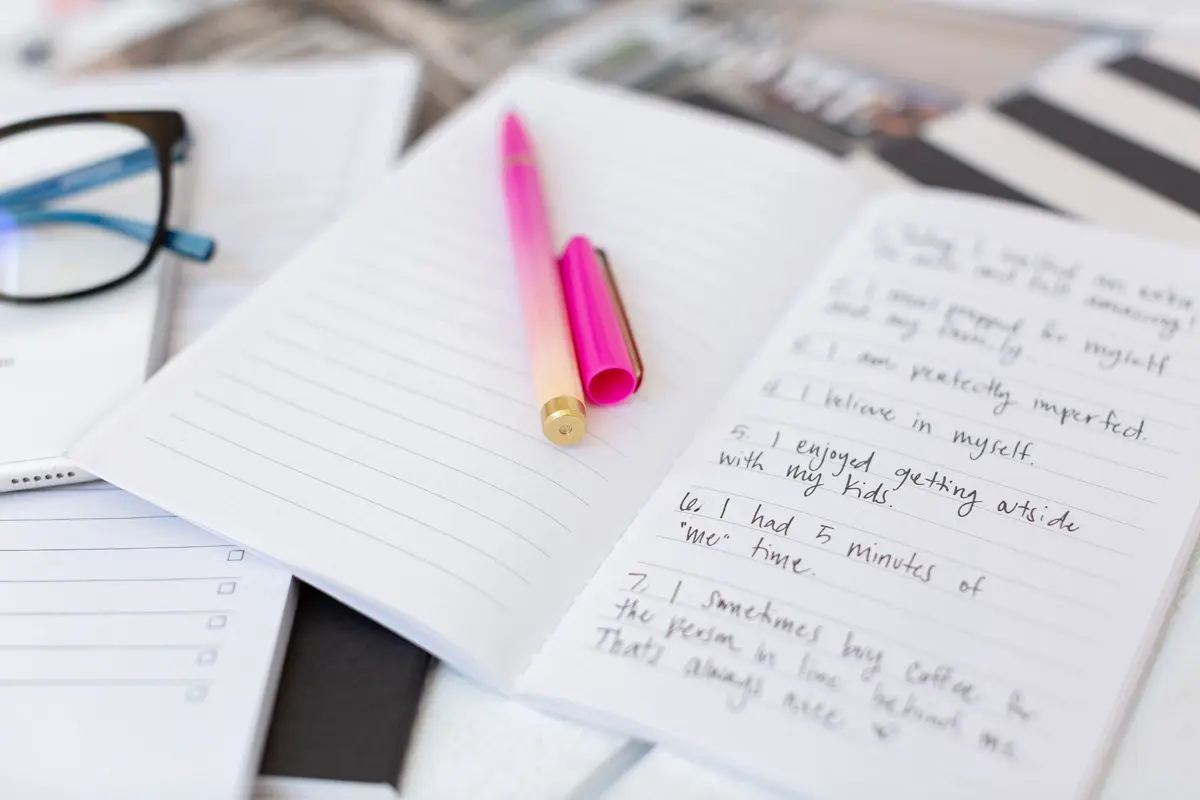 If you?re on a transformation journey, it?s likely you've considered how your mental state impacts you but don't know where to start, or maybe you haven't dug deep into it at all. Being aware of our thoughts, our feelings, and our emotions throughout a transformative journey (and life in general!) is the absolute most essential building block to change. We need to be aware of our emotions?for good or bad?in order to recognize our triggers, acknowledge our short comings, and become more aware of our personal needs both physically and emotionally overall.
What Is a Transformation Journal?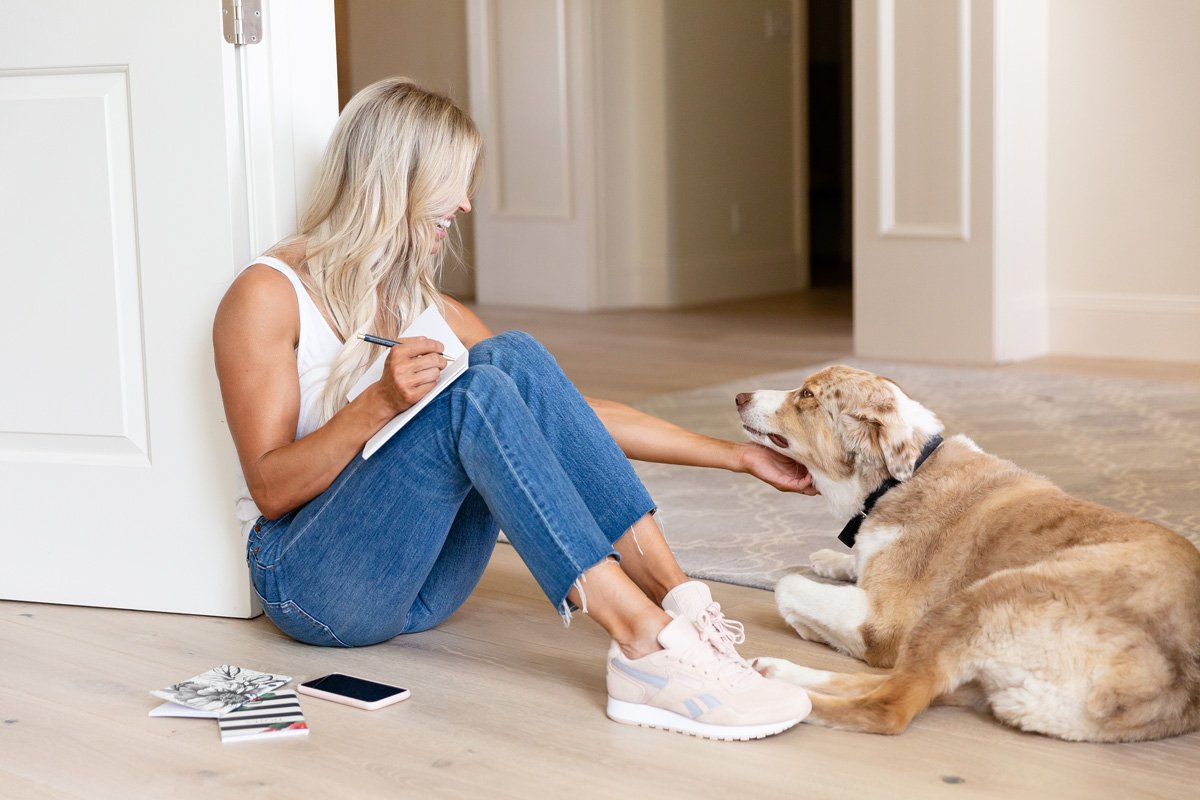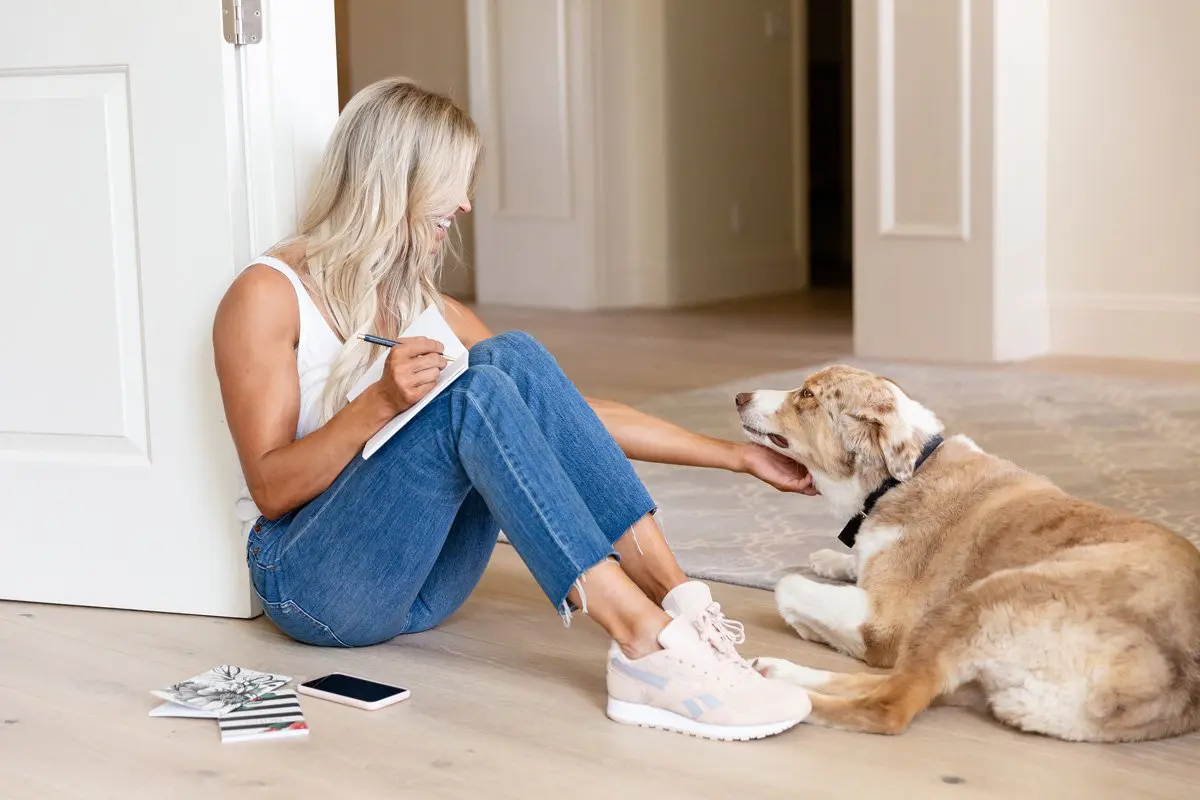 Outfit Details:
(Heidi)?Reebok Classic Harman Run, Madewell Jeans (on sale under $50), White Tank,? + (Ruby) Reebok Classics, Love this journal and this one, Rose Gold Pen Set
The word "journal" usual conjures up thoughts of spending all night scribbling away in a leather bound book, recording the days' events, important conversations or emotions, diving into the ins and outs of the who, what, when, and whys of our lives. For anyone with a busy schedule, the thought itself can be overwhelming. But when it comes to a Transformation Journal, this couldn?t be further from reality. Simply said, a Transformation Journal can be as simple as a single sentence to remind you about your journey. Leave the hours of scribbling for someone else.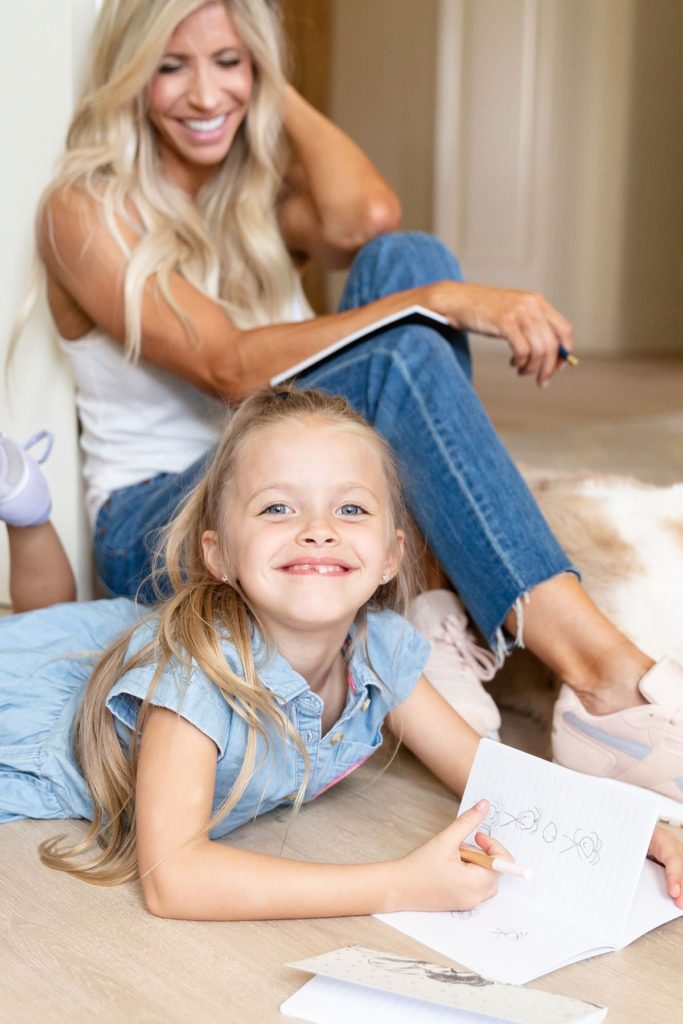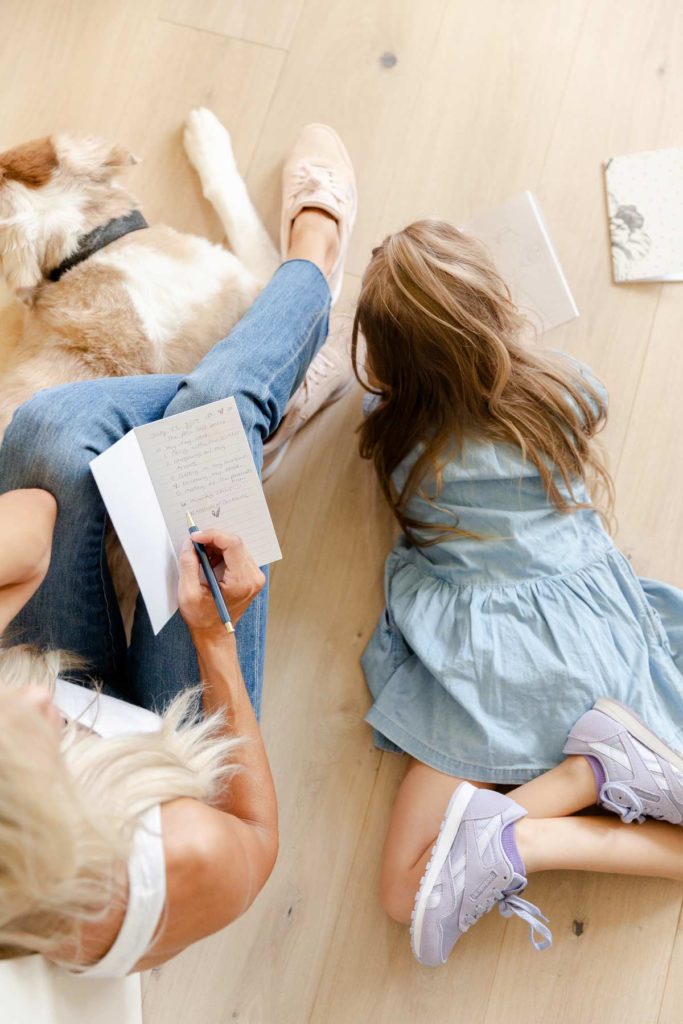 Every step in the transformation process is about intent, and there are a bunch of benefits to journaling. A recent study found that writing for 15-20 minutes a day 3-5 times over a 4 month period can lower your stress and blood pressure and can improve your liver function.?Regular journaling for as little as 20 minutes a day can really improve your emotional well-being and happiness! Click here to see some other benefits of journaling.
You can journal in your phone or another device using a journaling or note taking app, a physical journal or notebook (love this one and this one), your calendar, or anywhere that's convenient. Do what works for you.

What Should You Journal?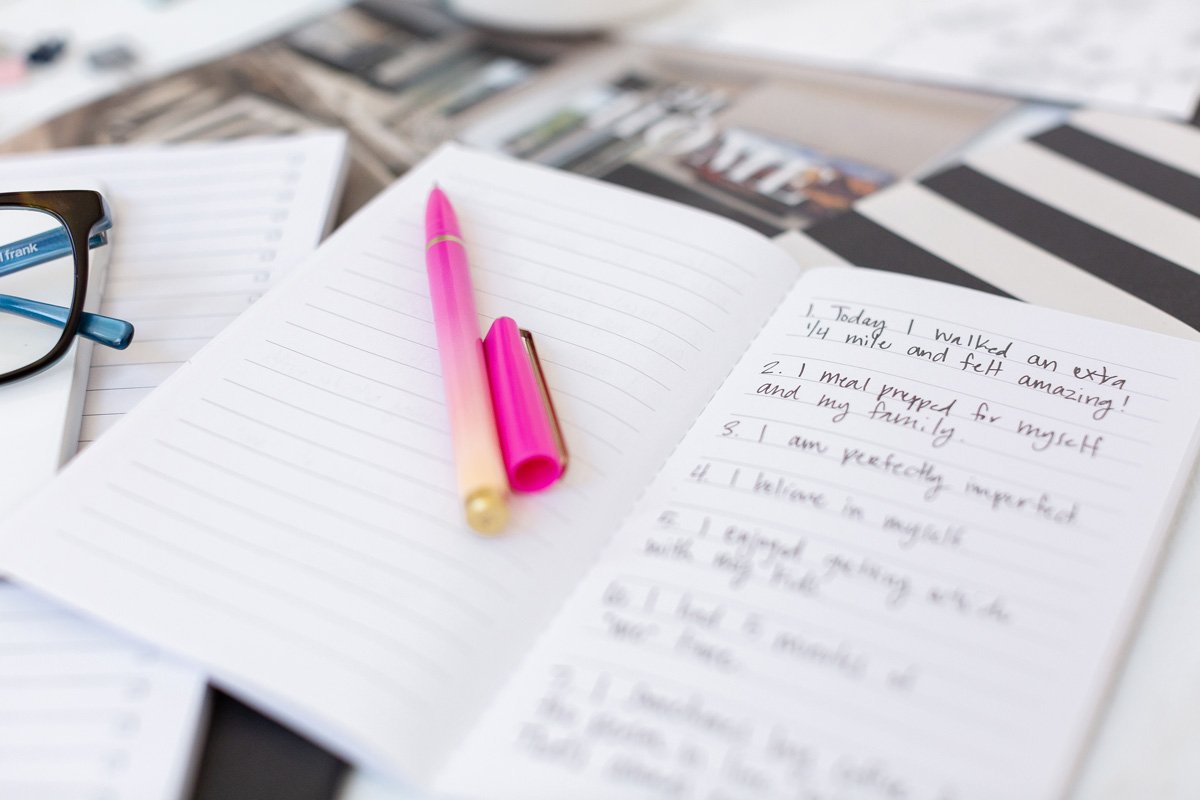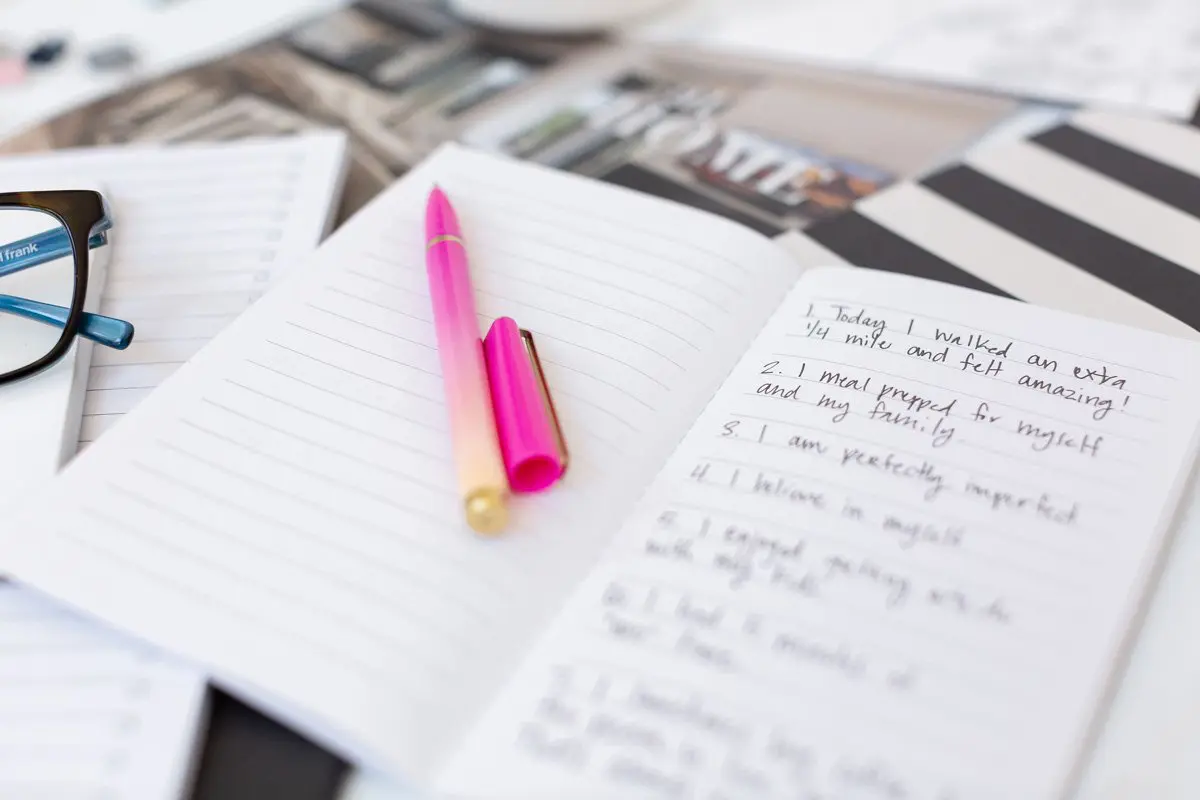 The best way to start is by letting go of those grandiose ideas. Keep it simple. Don?t write about big things: family, marriage, kids, etc. Write about small, simple, tiny things that happened within the last 24 hours. Why? This practice will teach you to notice those things you would?ve probably overlooked had you not been looking for them.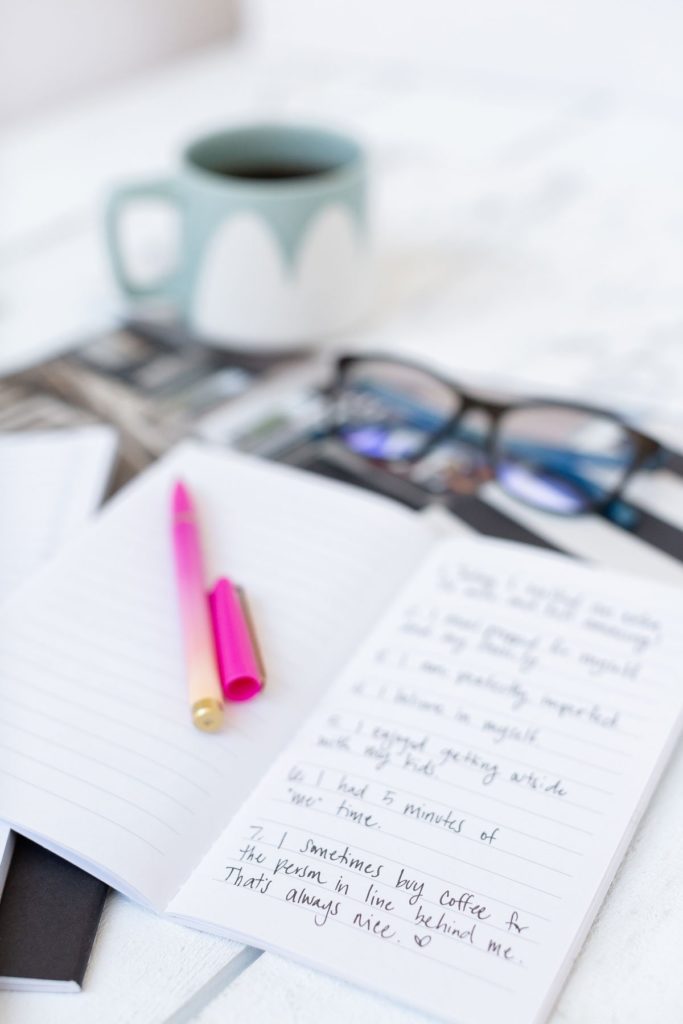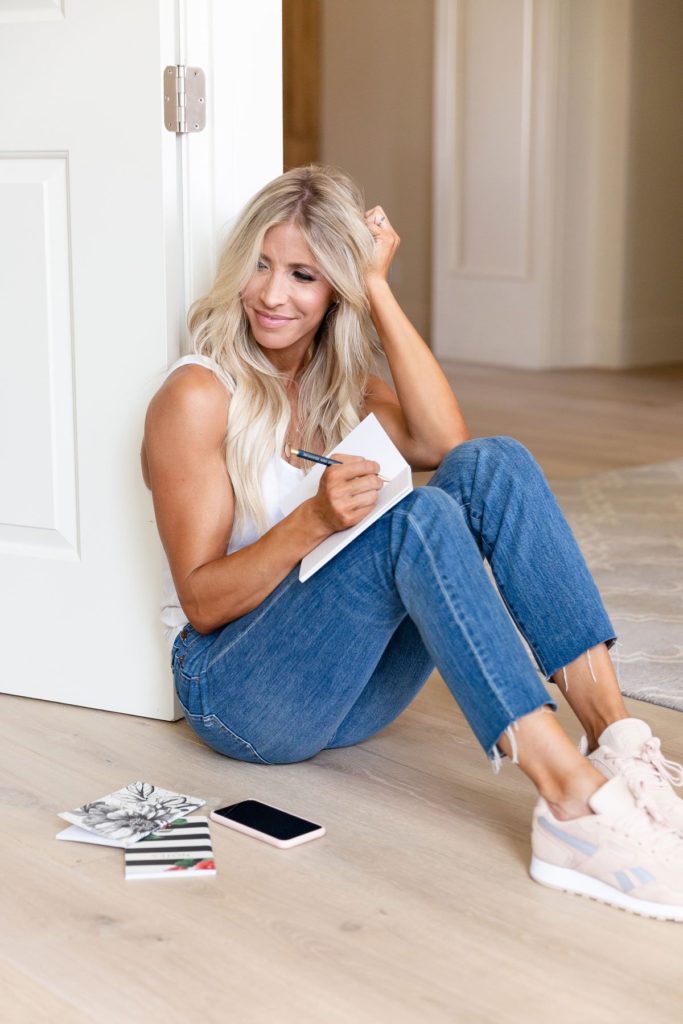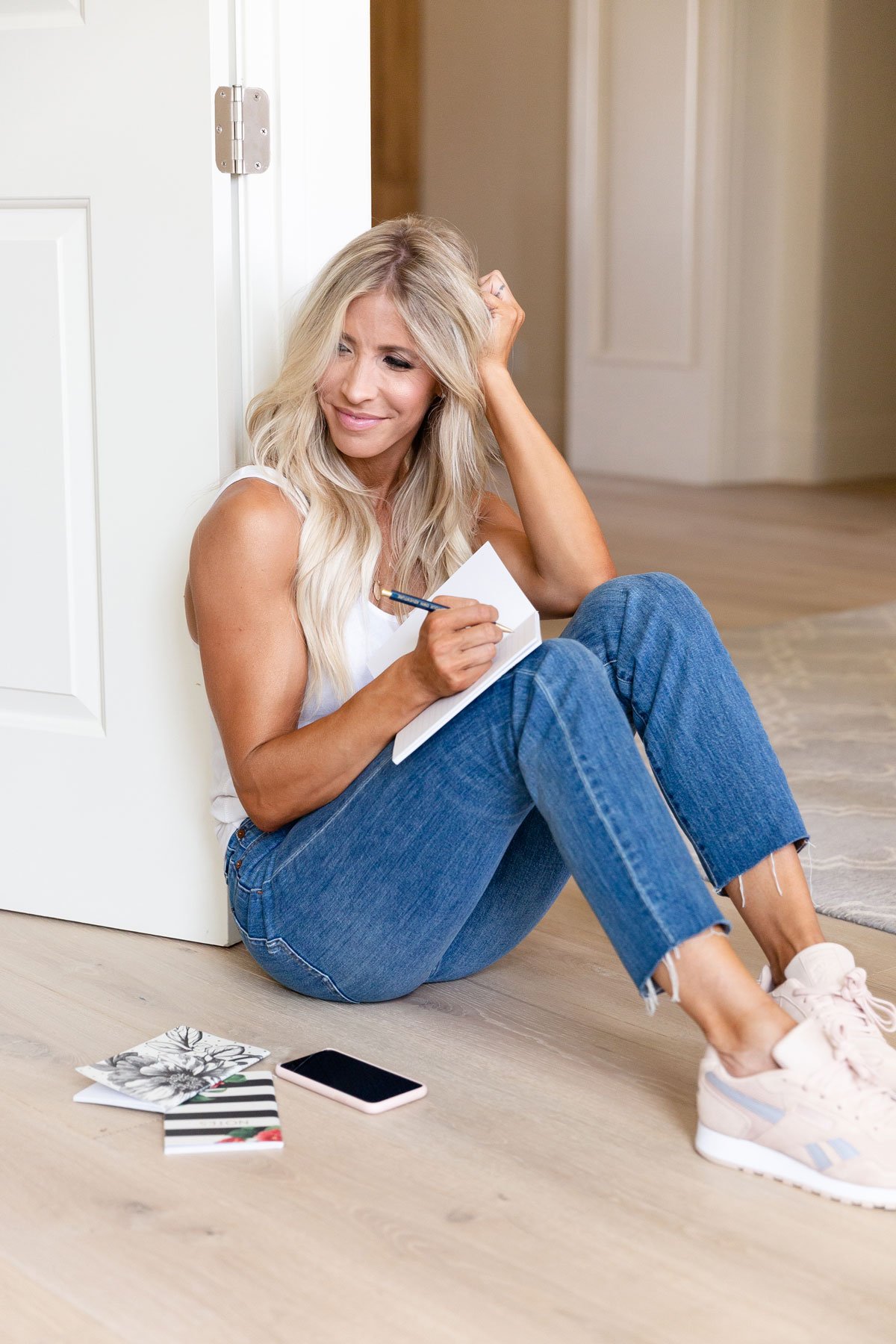 Record NSVs (Non-Scale Victories). Even the tiniest ones like walking an extra 1/4 mile and enjoying it or fitting into your favorite shirt are totally worth journaling.
Something you're grateful for. Start by writing those first few words, "I'm grateful for.." and something is sure to come to your mind. It can be as simple as, "I am grateful for having a little extra time to myself today."
Something you're great at. Again, start by writing, "I am great at…" and don't be modest. This journal is for you. Think about something you do that you just know, "Gosh, I'm good at that."
Something nice you did for someone else or that someone did for you. I love to pay it forward when I'm in line at the Starbucks drive-thru, so maybe I'll write that down.
Write about your struggles and how you handled them so when you have tough times in the future, you can look back to know how to navigate those struggles better.
Write about progress you?ve been making towards your goals.
Write down your dreams?be sure to phrase them as ?I am? instead of ?I want to? or ?I will.?
No matter what else you include in your Transformation Journal, be sure to include gratitude. It will seriously change your life!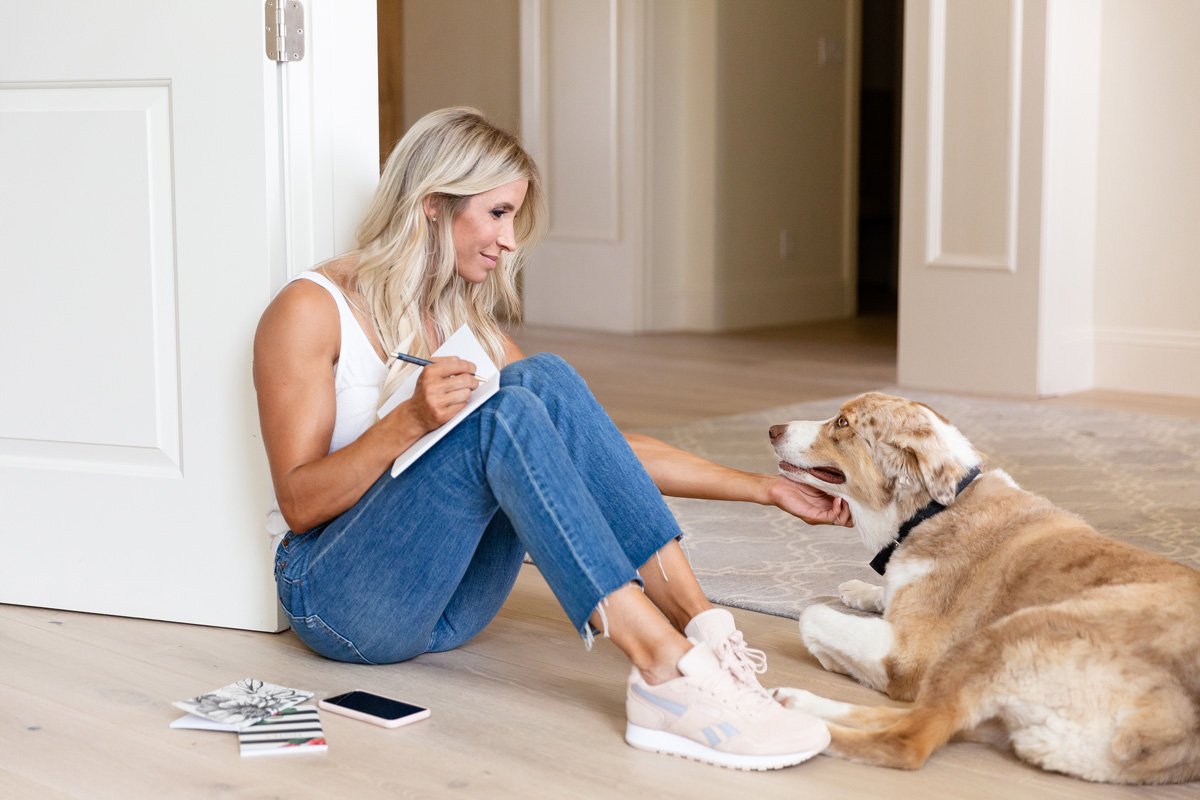 Usually, I write about a little win, like getting outside with my kids or squeezing in that workout (mama's time is precious, I know!). I write a quick sentence about how I feel in the dark moments when it seems like I?m plateauing and progress isn?t happening as quickly as I'd like. Sometimes, when I?m feeling uninspired, I simply record my daily water intake because I'm keeping a promise to myself to journal and accomplishing my daily water intake is not always an easy task. It takes commitment and thought.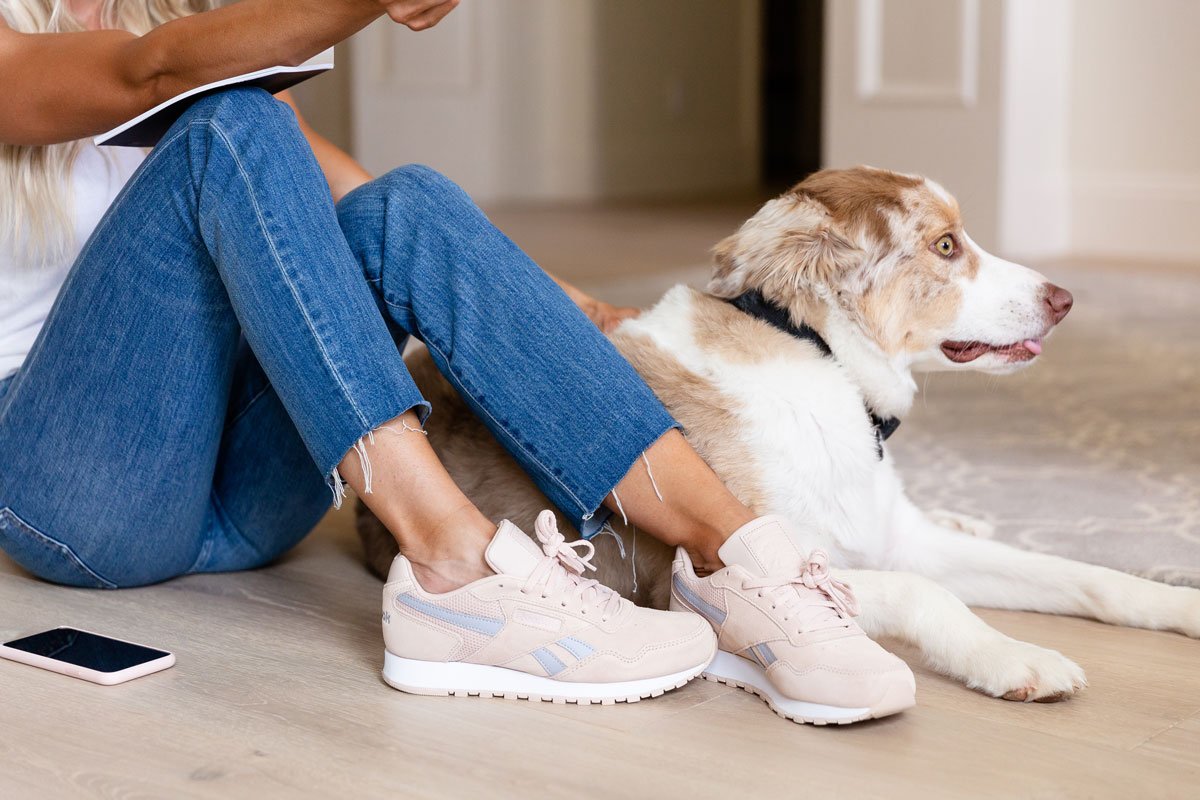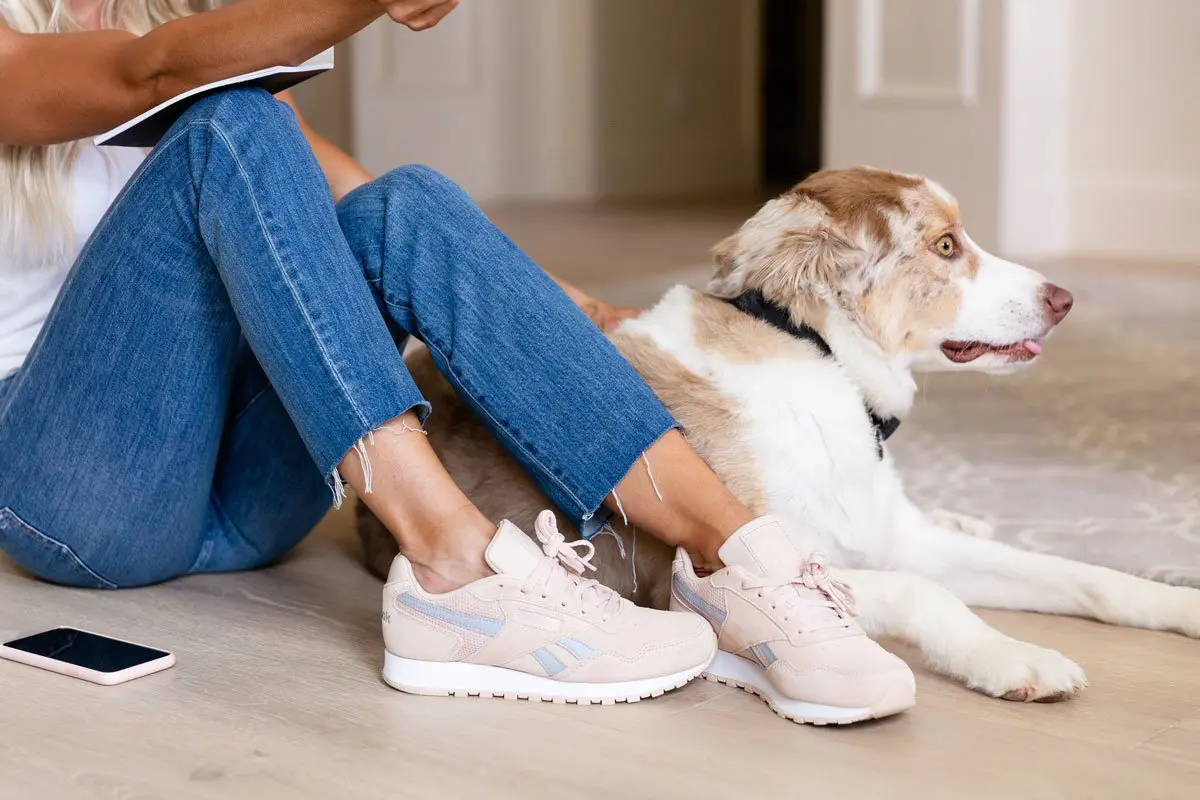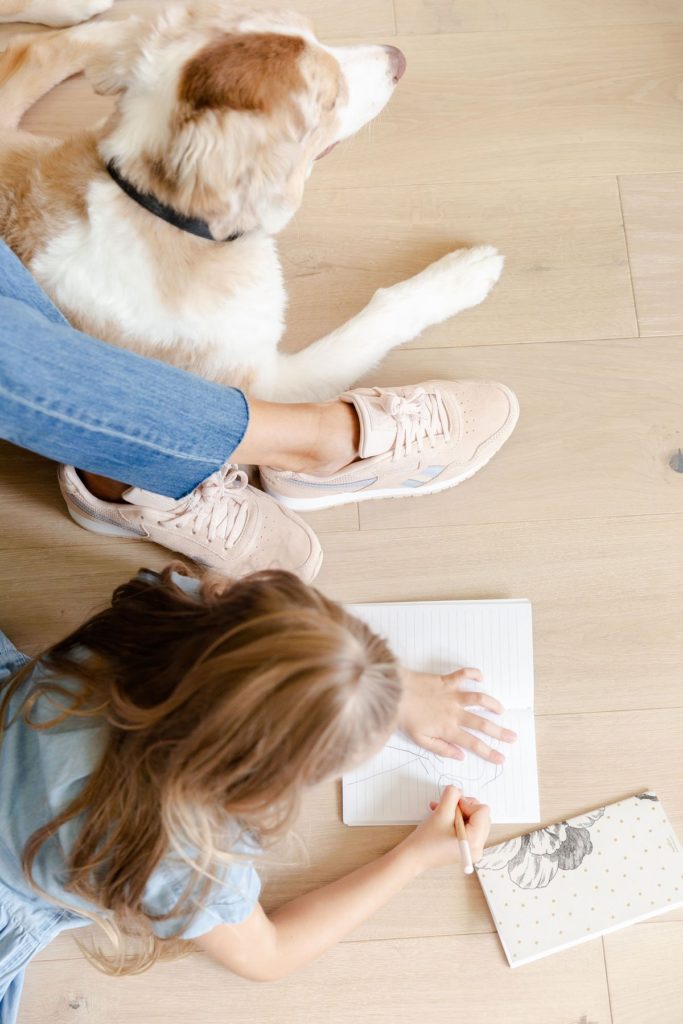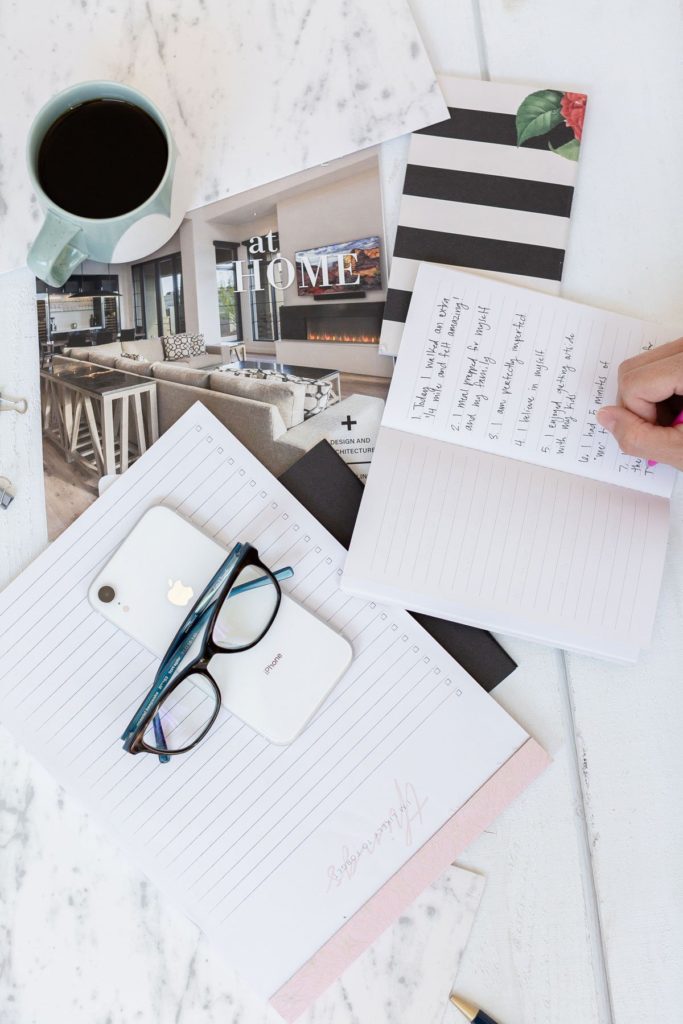 Don?t let the idea of perfection be the enemy of good! Just put pen to paper and start jotting down those every day thoughts, experiences, or ideas. Having a record of your highs and lows is a great way to remind yourself to keep going when your transformation journey starts to hit more hurdles, and the only way to be able to look back on these every day successes is to keep track of them.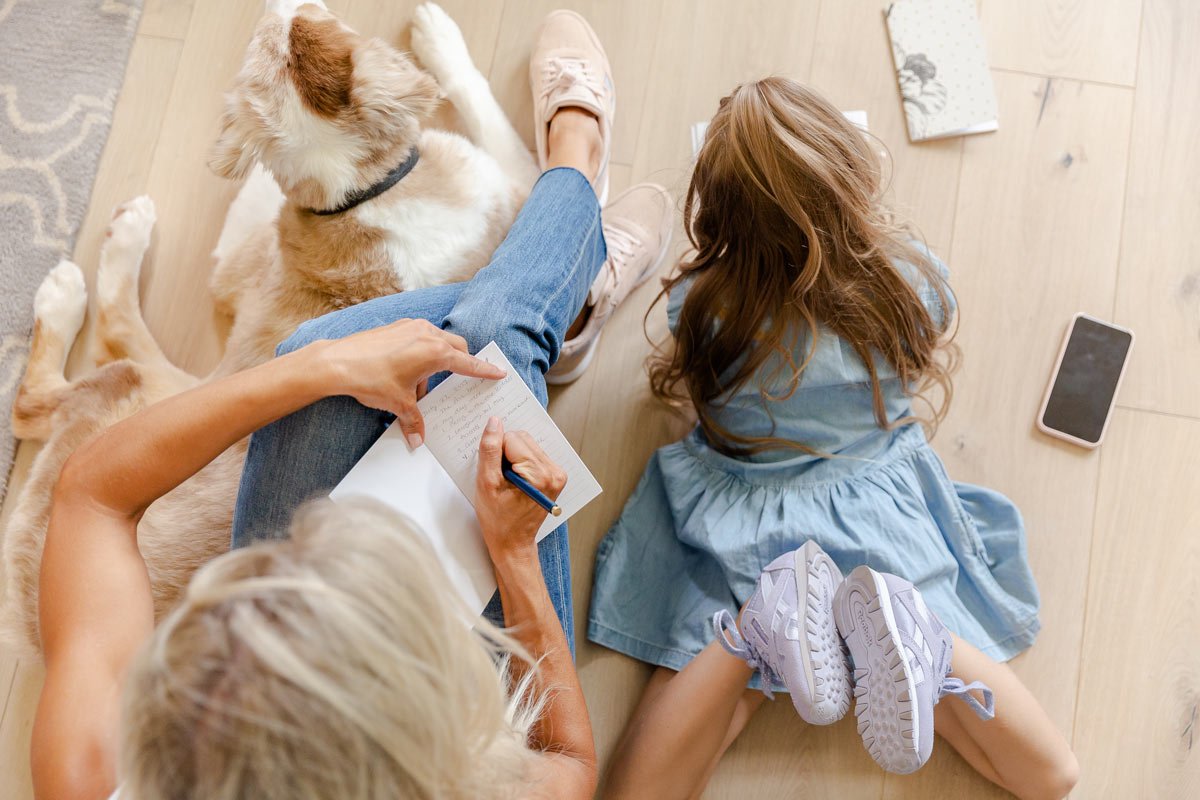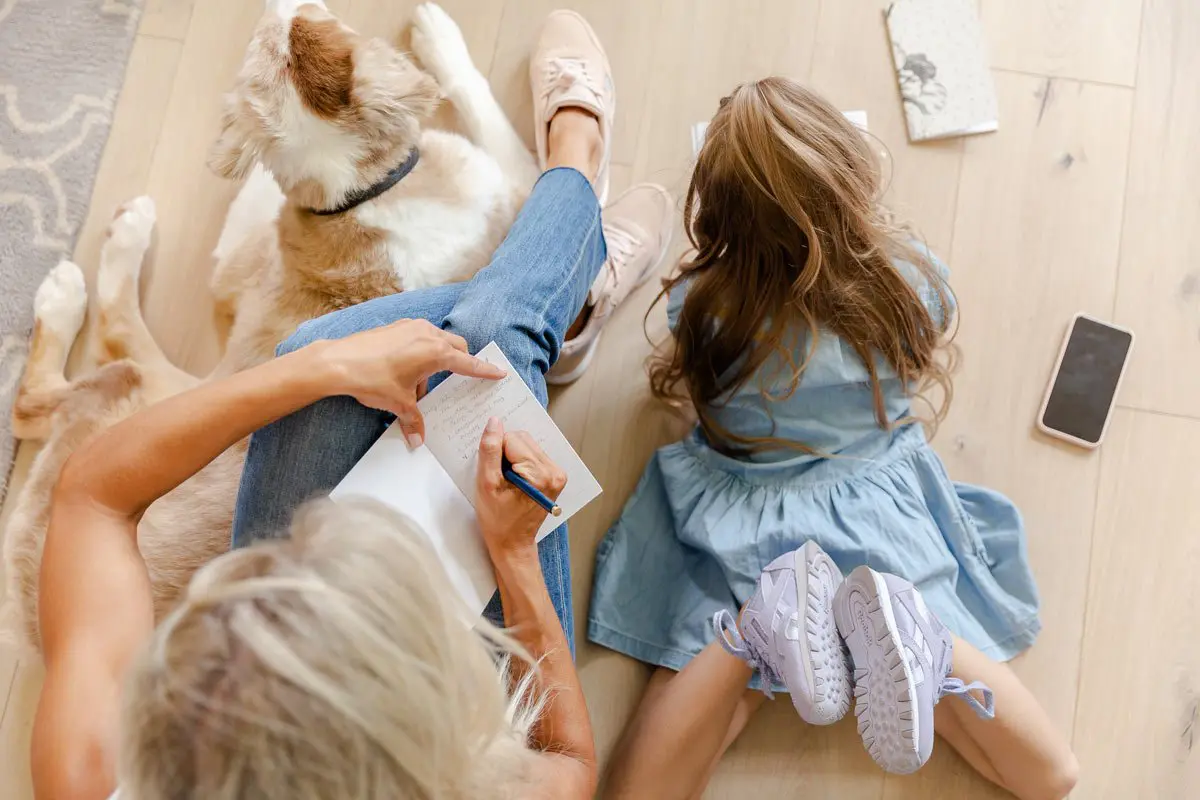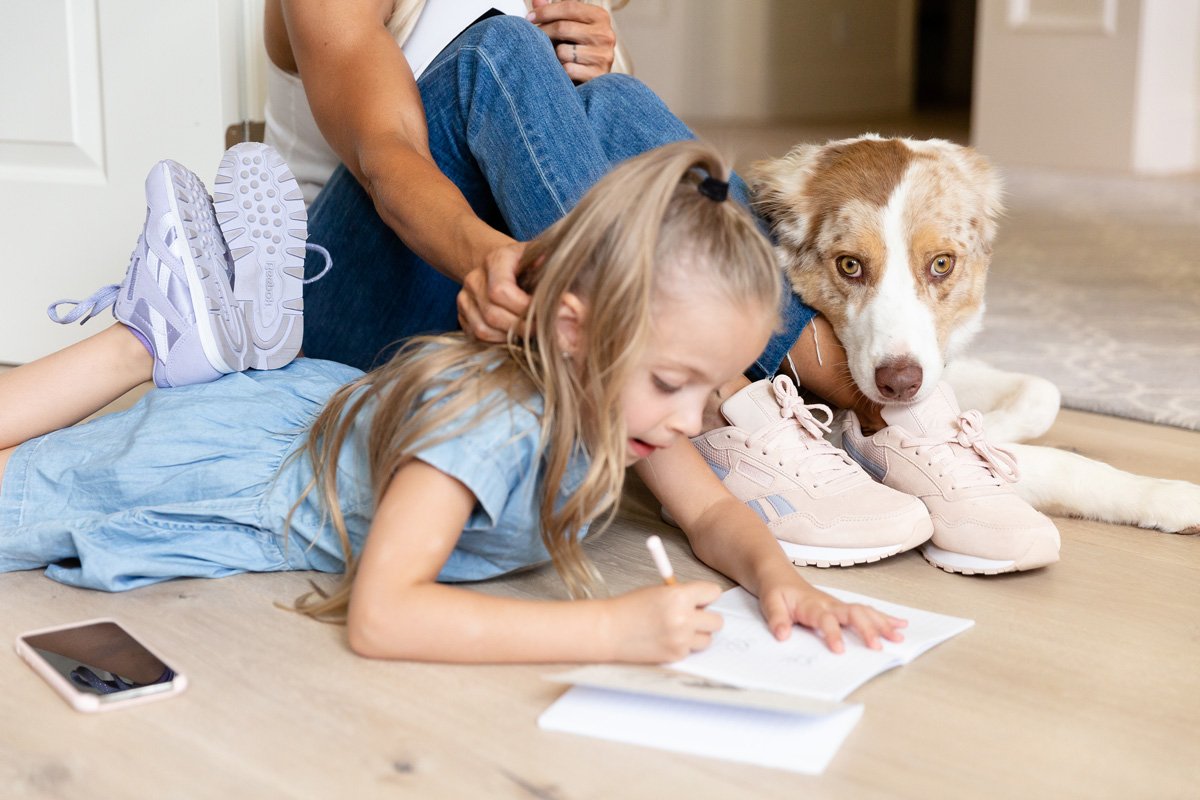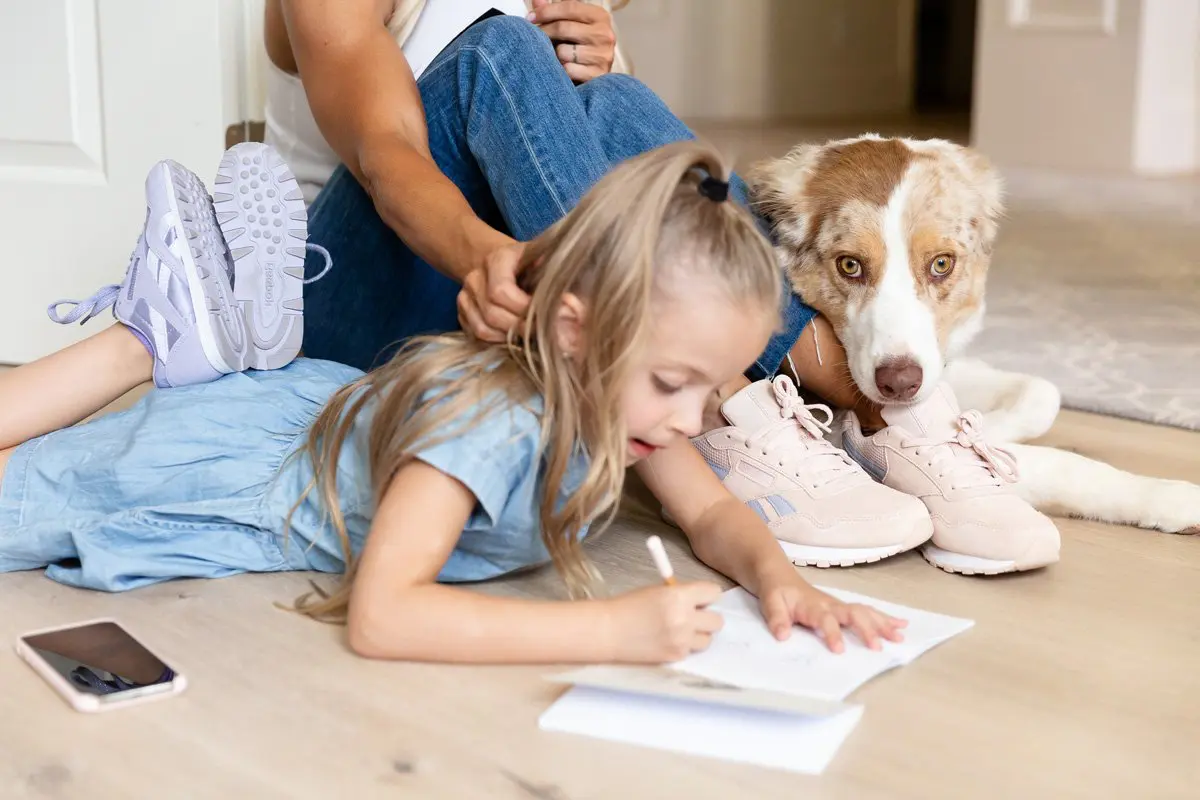 If you're worried about finding the time, a great way to start your day is by taking a few minutes to journal. The easiest way I've found to start is by listing what I'm grateful for from the day before, and this reminds me of the little things that happened that I might not have noticed otherwise. And it starts my day out on a note of gratitude, which can be a bonus for both those good and not so good days. You also don?t have to write only once a day?write as often as will be beneficial to you. Remember, the important thing is to do it!
If you can't tell already, this is something I hold near and dear to my heart. It's a practice I recommend to absolutely everyone. Plus, you can get the kiddos in on it too. Do you keep a journal? What kind of things do you write about? I want to hear about them! Leave me a comment below and fill me in on what your journaling practice looks like!
Xo,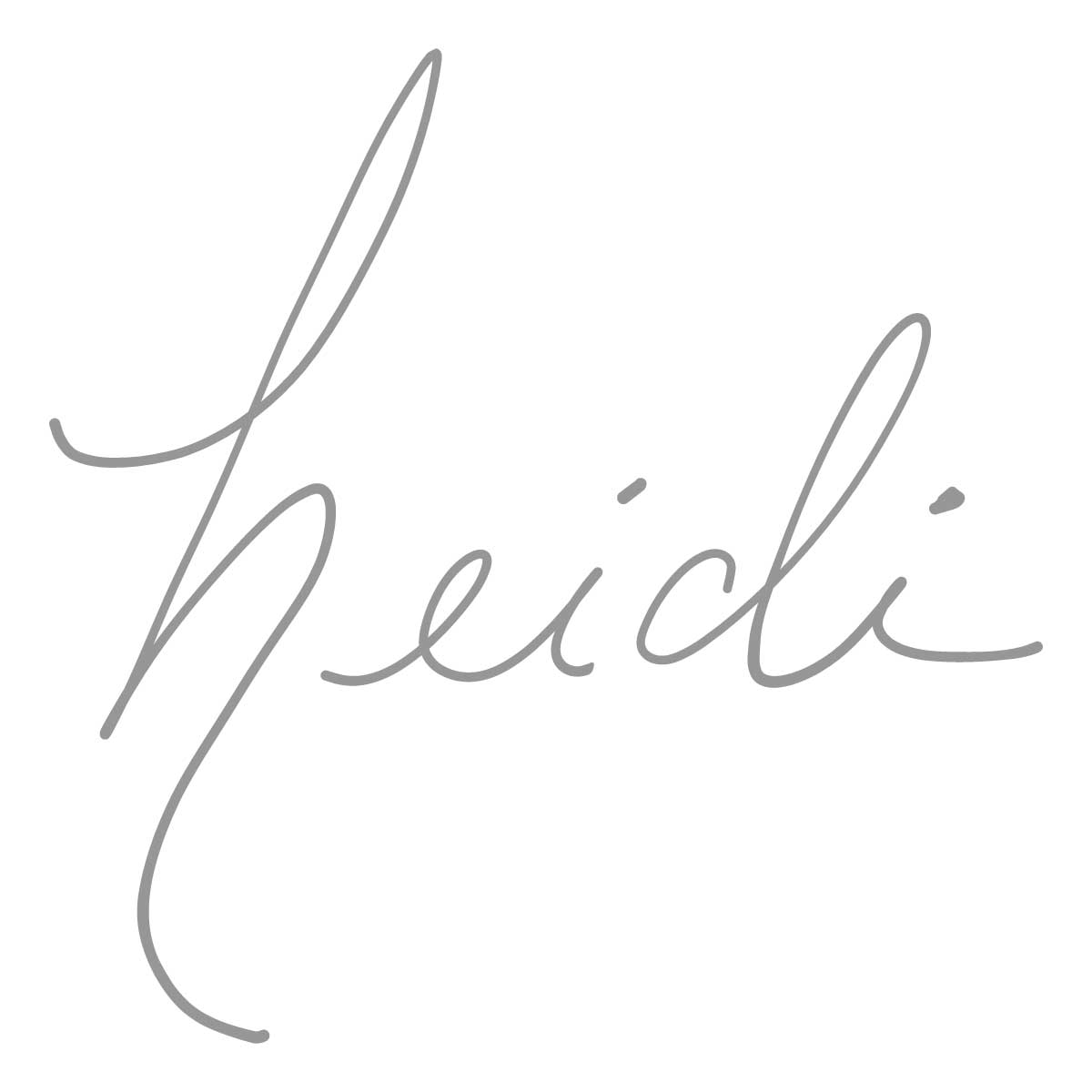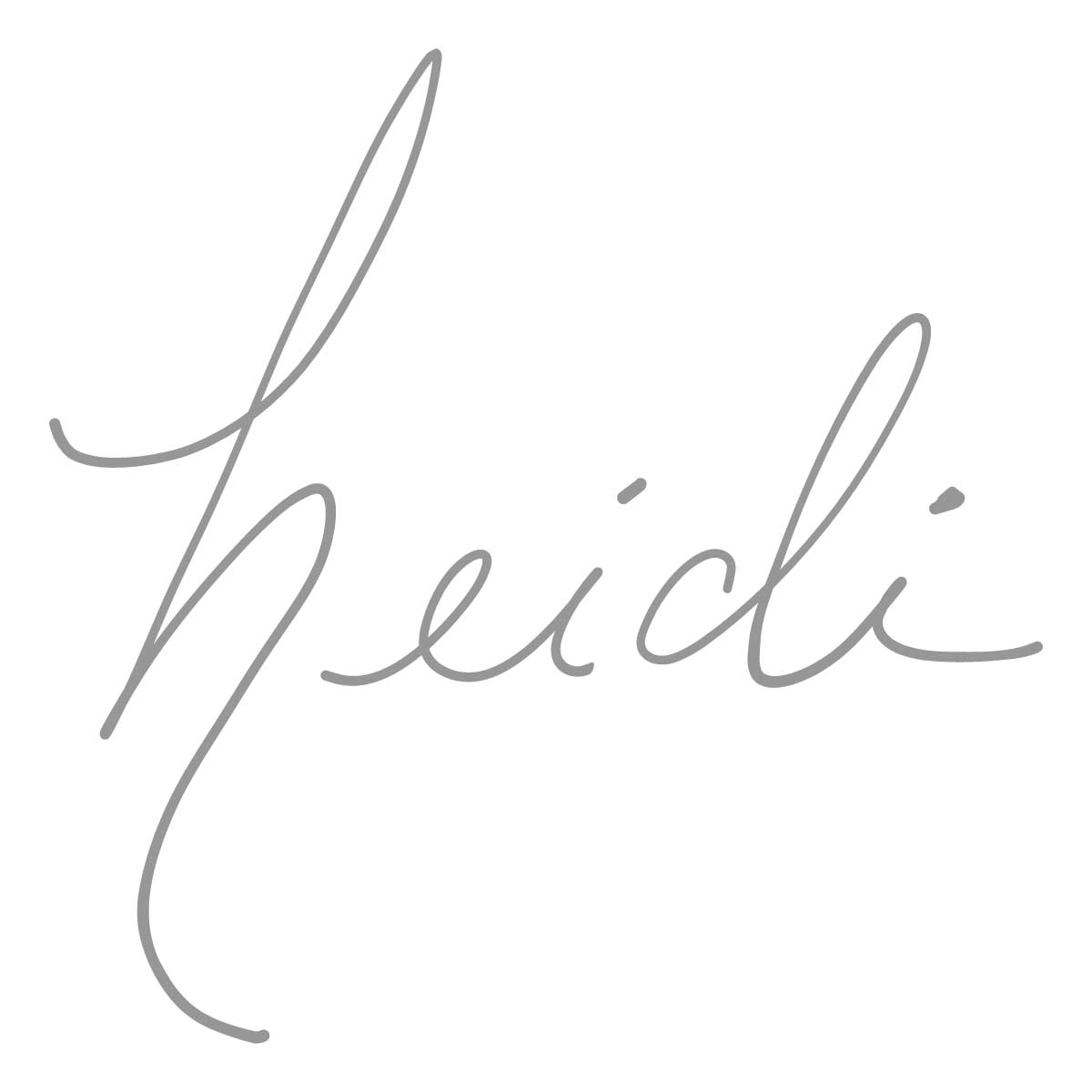 Related reading:
Tip of the Day: Write it Out!
12 Lessons Failure Taught Me
Our 12 Month Transformation, Month Eleven: Gratitude
Busy Mom Power Promises for Transformation Success
Heidi?s Daily Hugs || 12 Ways to Treat Yourself without Breaking Your Diet!