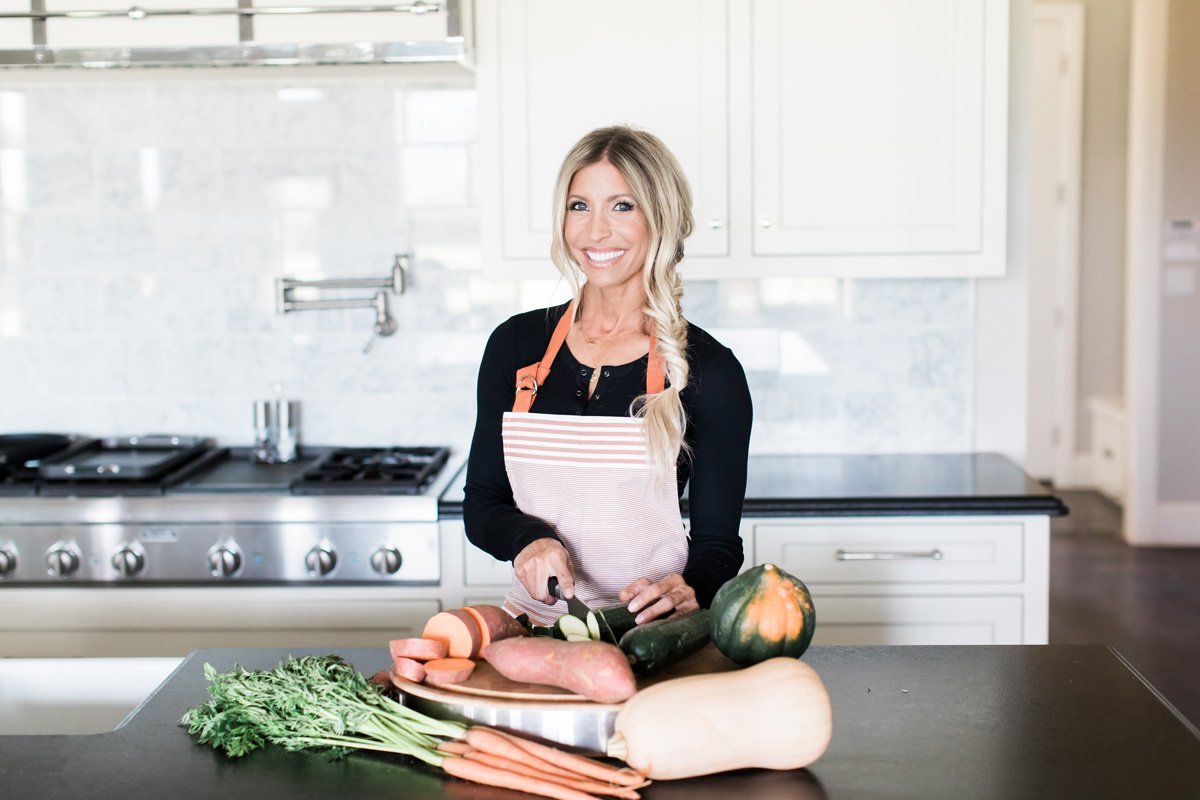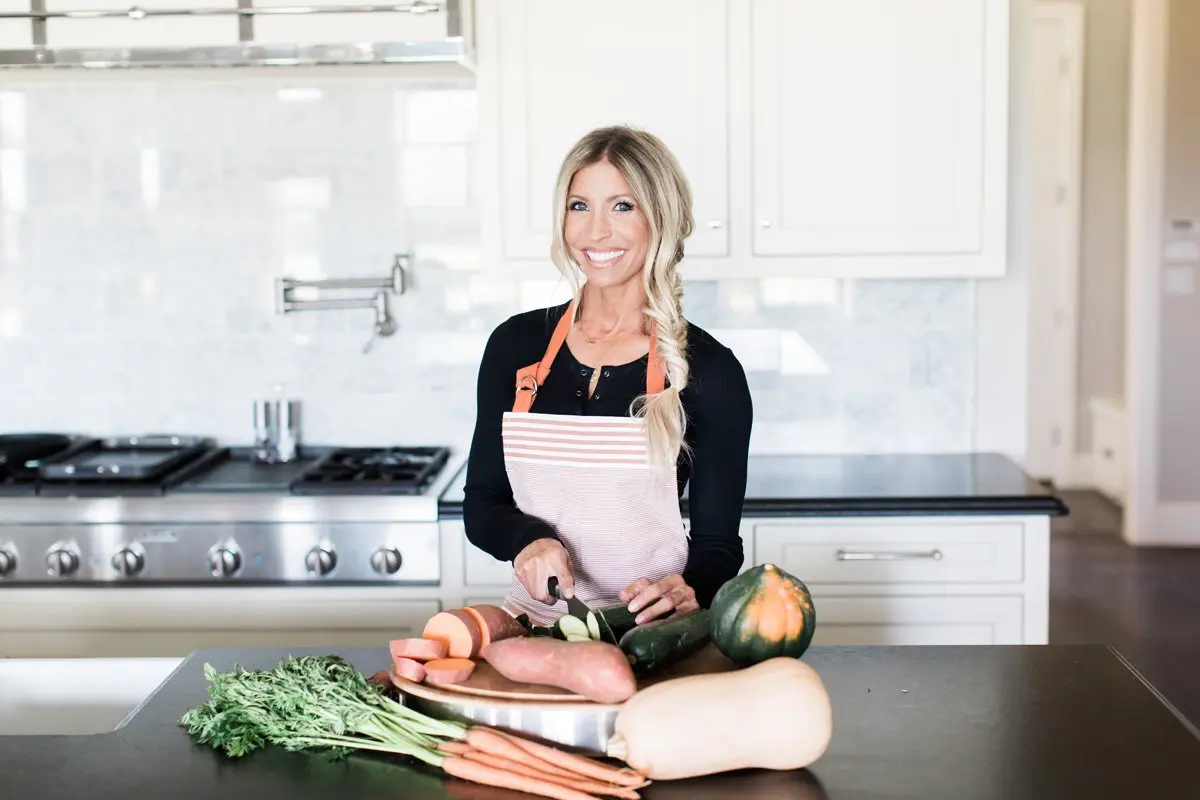 Does this scenario sound familiar? You've been up since 5 am, carted the kids off to school, rushed between meetings, stopped by Starbucks, called into another conference call, picked the kids up from school, dropped them off at a variety of different activities, and squeezed in a 20 minute workout.?Life. Is. Busy. And sometimes, the very last thing we want to do at the end of a crazy hectic day is to stand in front a stove. Isn't this exactly how we end up at the drive-thru on our way home?
But whether you're cooking for one or cooking for one entire rowdy bunch, I have a secret in my back pocket that will literally change the way you view cooking: Sheet Pan Cooking! Think one-pot meal with easier clean up. You can cook anything from oatmeal to breakfast casseroles, mac and cheese (yes, you read that right), and even soups! Leave all your fancy equipment behind because dinner just got super easy!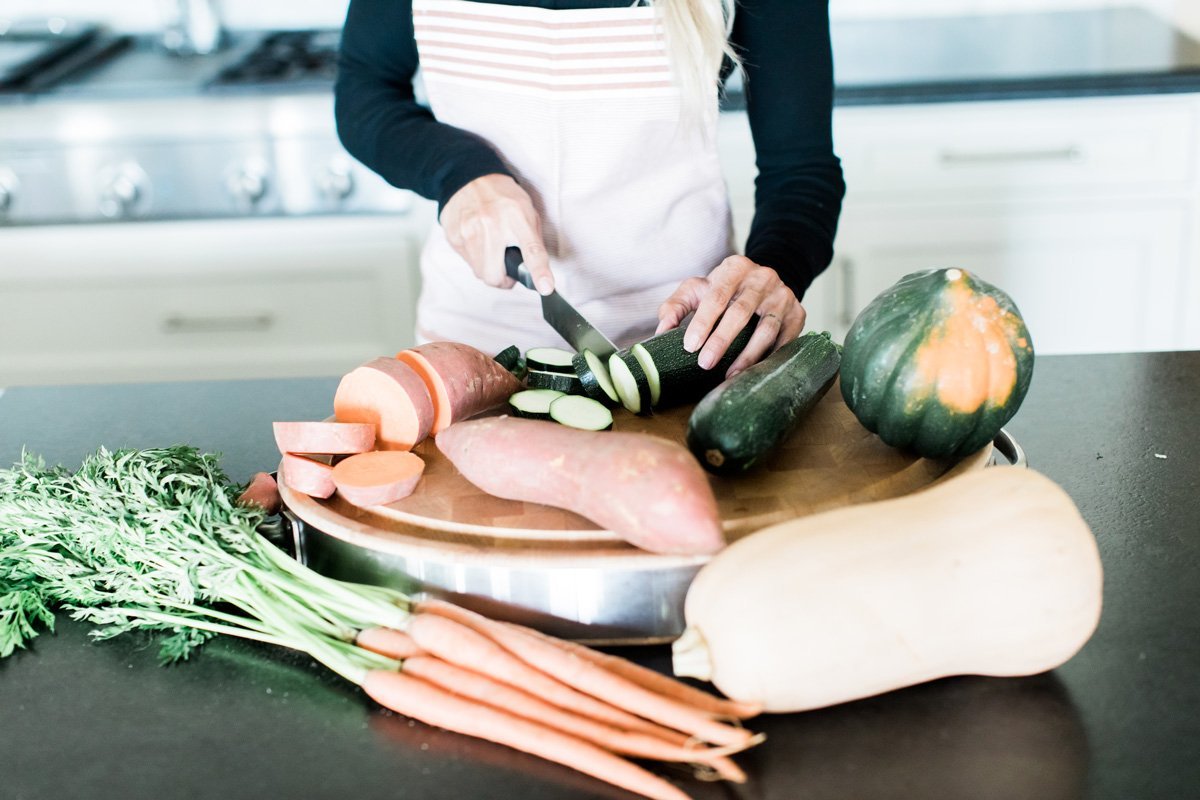 Outfit & Kitchen Details:??
Splendid Thermal Shirt?(similar?here under $15), Apron (on sale!), Cutting Board, Knife Set,?Glass Bowls.
Sheet pan recipes are the real MVP of meal prep. Not only are sheet pan recipes such an easy way to throw a meal together, but they're a great way to include some of your favorite healthy foods into your eating plan. Plus, you can switch up each meal to include different ingredients so while your prep may be the same, your meal can be entirely different each and every time you cook.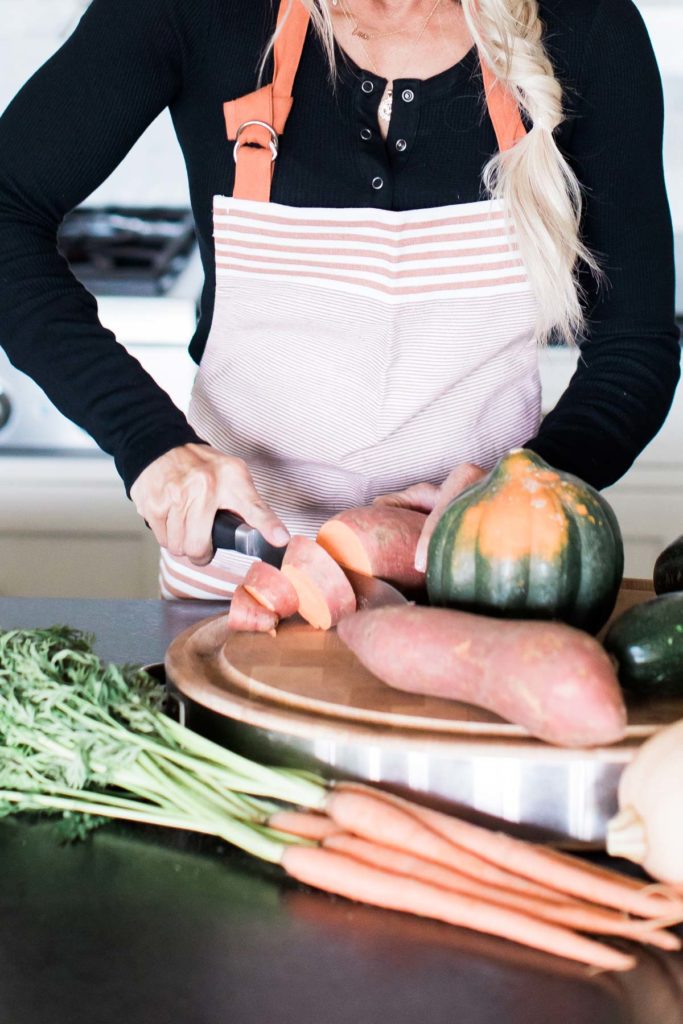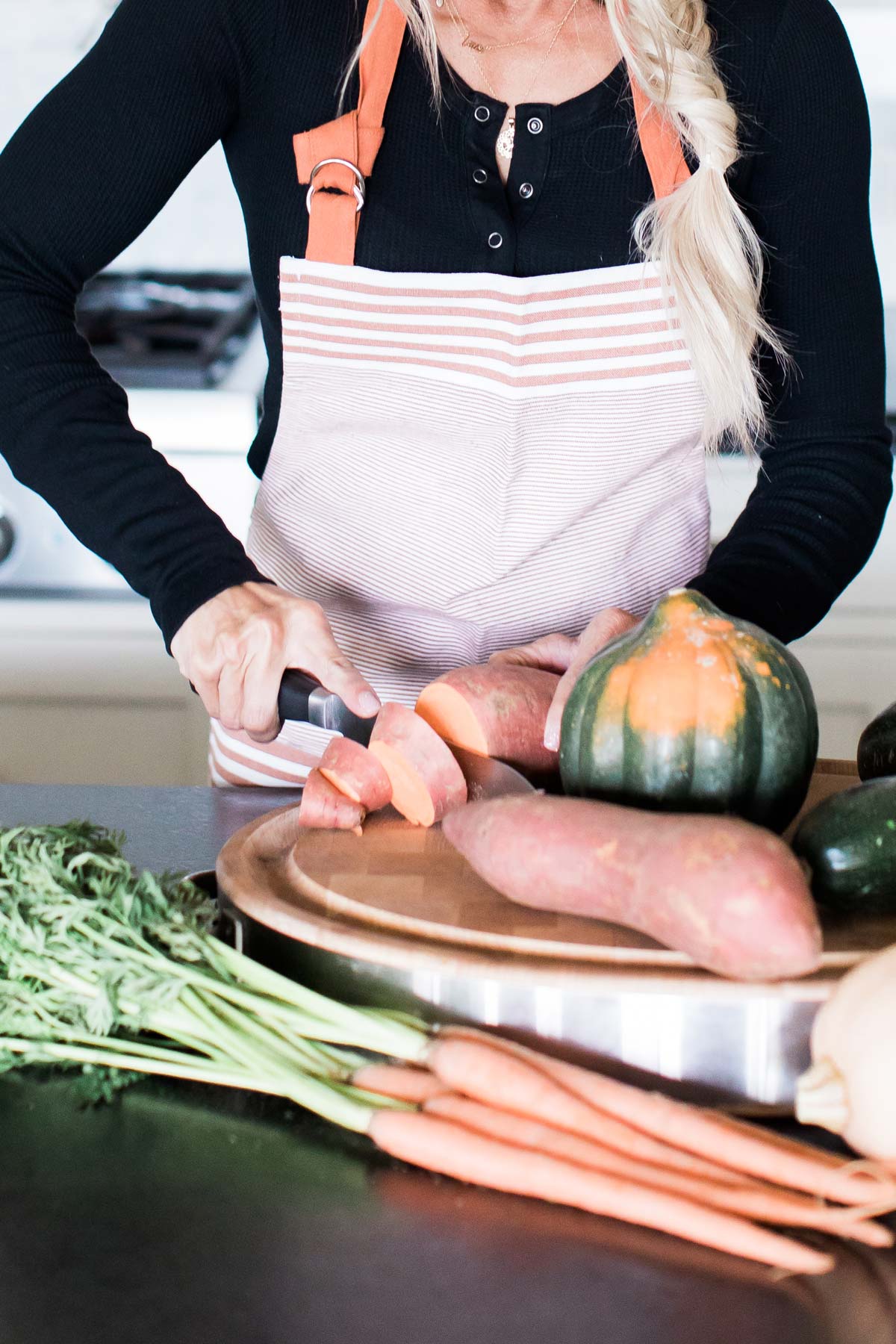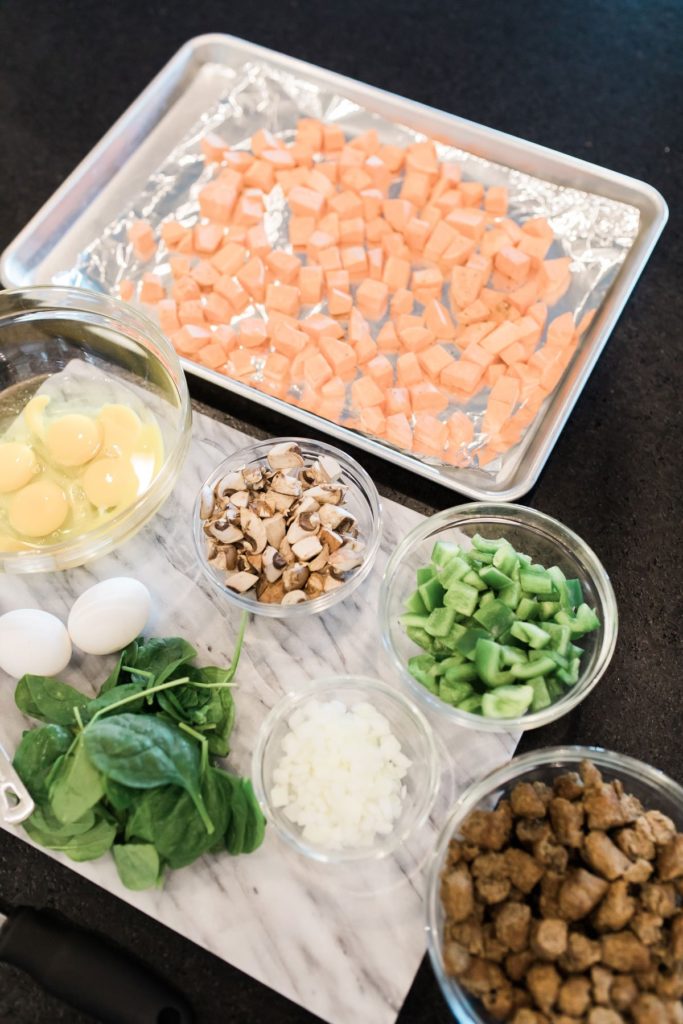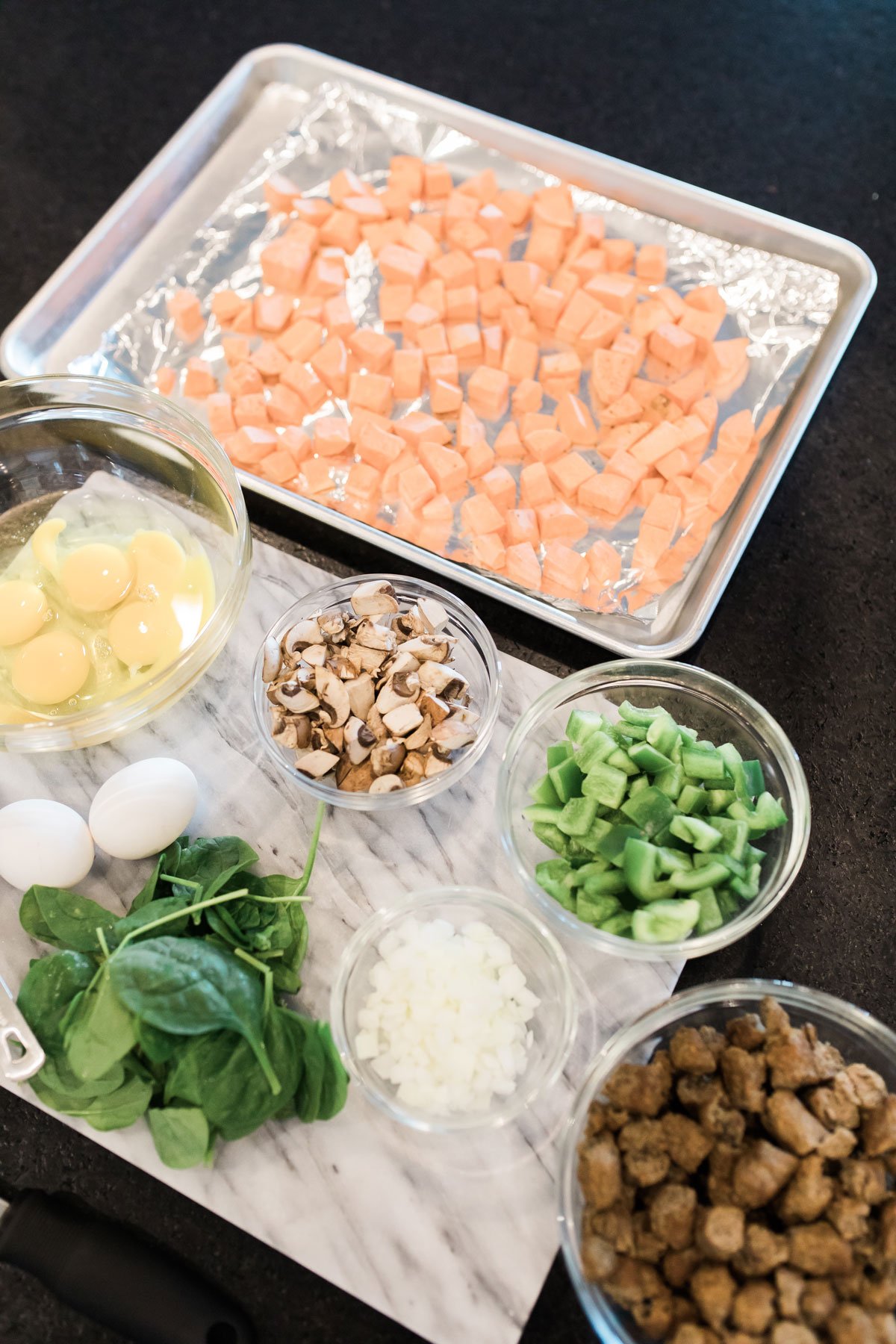 Three Basics of Sheet Pan Cooking.
A note about sheet pans: For smaller kitchens and ovens, a 9 x 13 inch (click here for a great quarter sheet pan) pan is perfect, but some recipes will call for the standard 18 x 13 inch pans. Whether you choose aluminum or stainless steel, remember to consider the thickness/gauge. The optimal gauge for sheet pan cooking is about 13 to 18.
Much like a one pot meal, remember that different foods have different lengths of time they need to be in the oven. Start with your meats. Then add hearty vegetables (think root veggies) and finish it off with your more delicate veggies (think greens).?No matter what you're cooking, the basic prep will be the same. You can even include it into your weekly meal prep.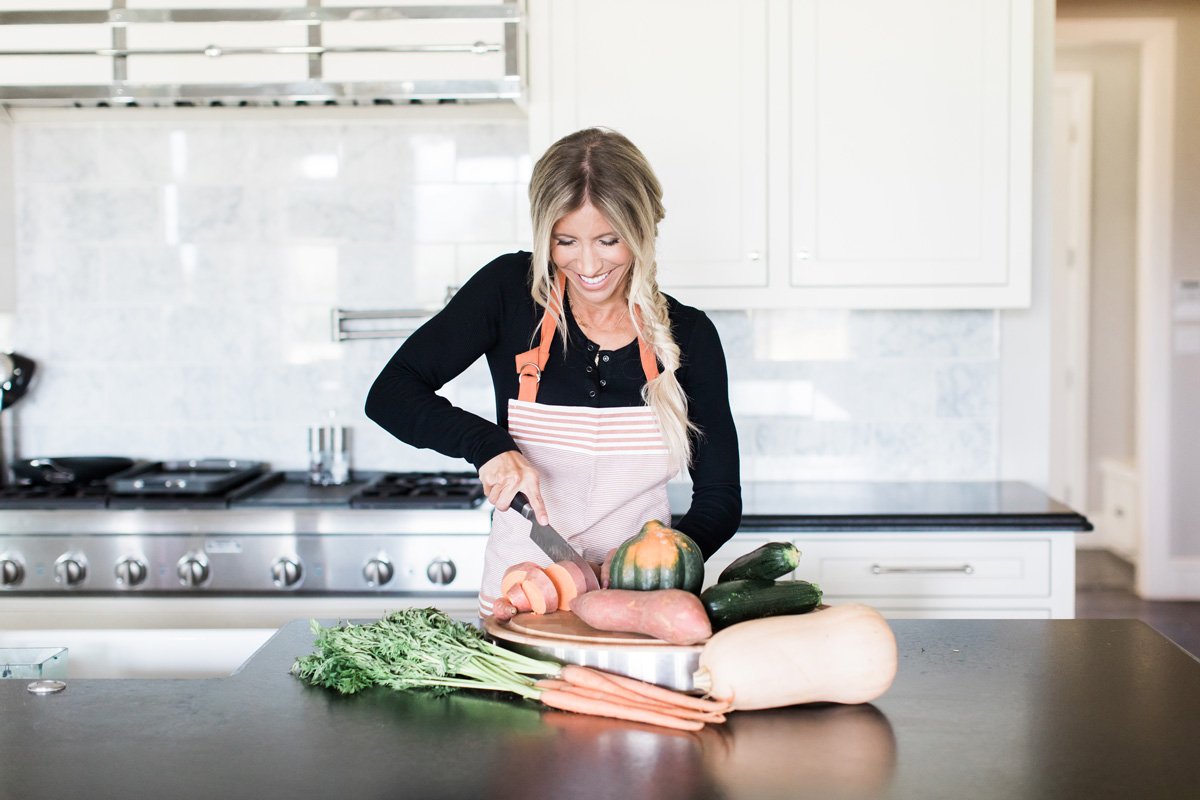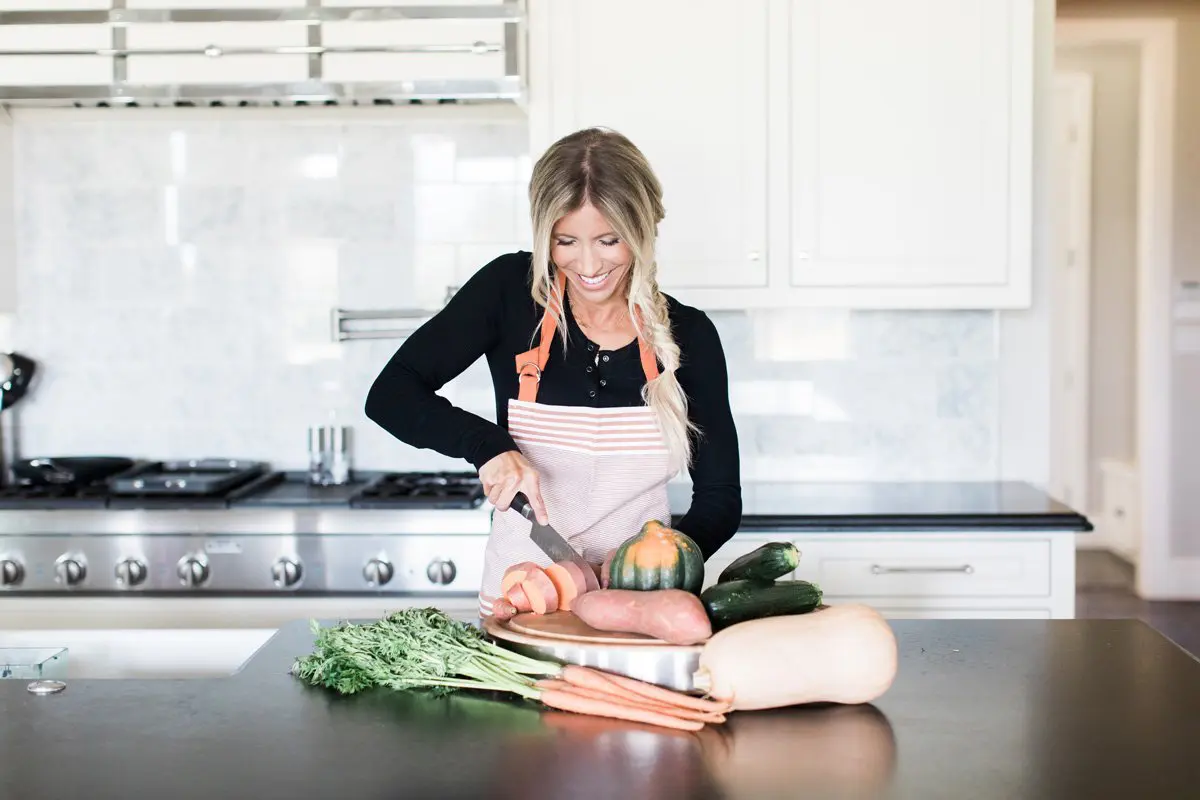 1. Pick your protein: poultry, fish, beef, pork, or even tofu.
With sheet pan cooking, you can prep the meat ahead of time during your weekly meal prep. But you don't have too. You can cook the proteins on the sheet pan. Remember that cooking times are dependent on the cut and volume. Here are some suggested cooking times: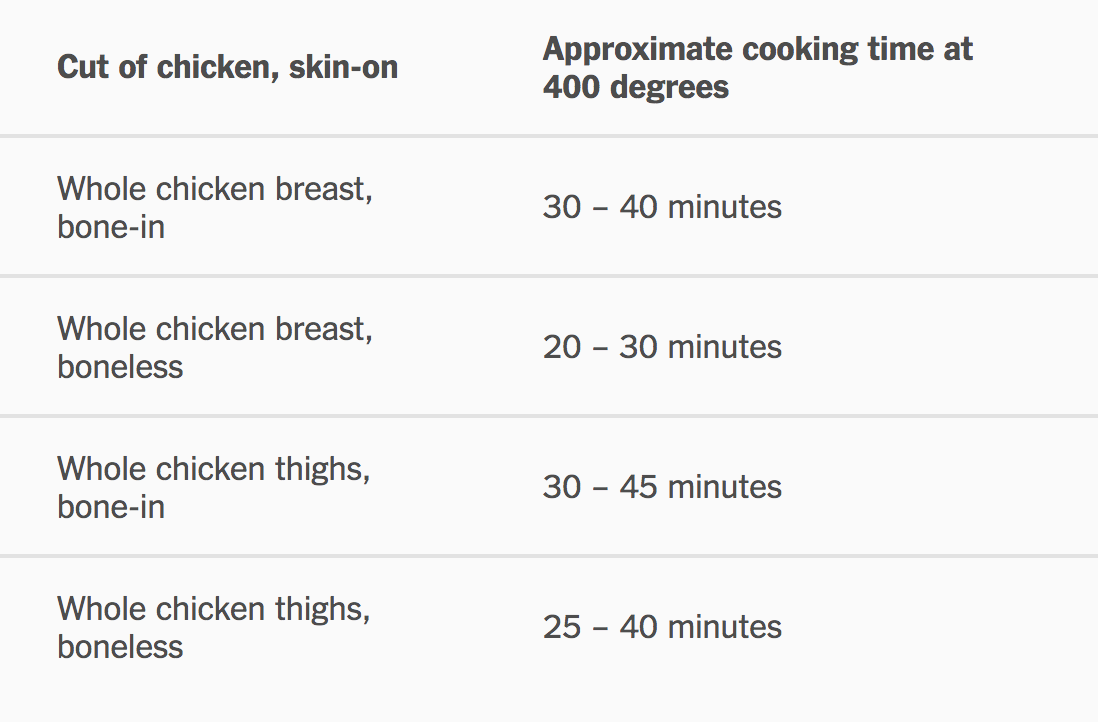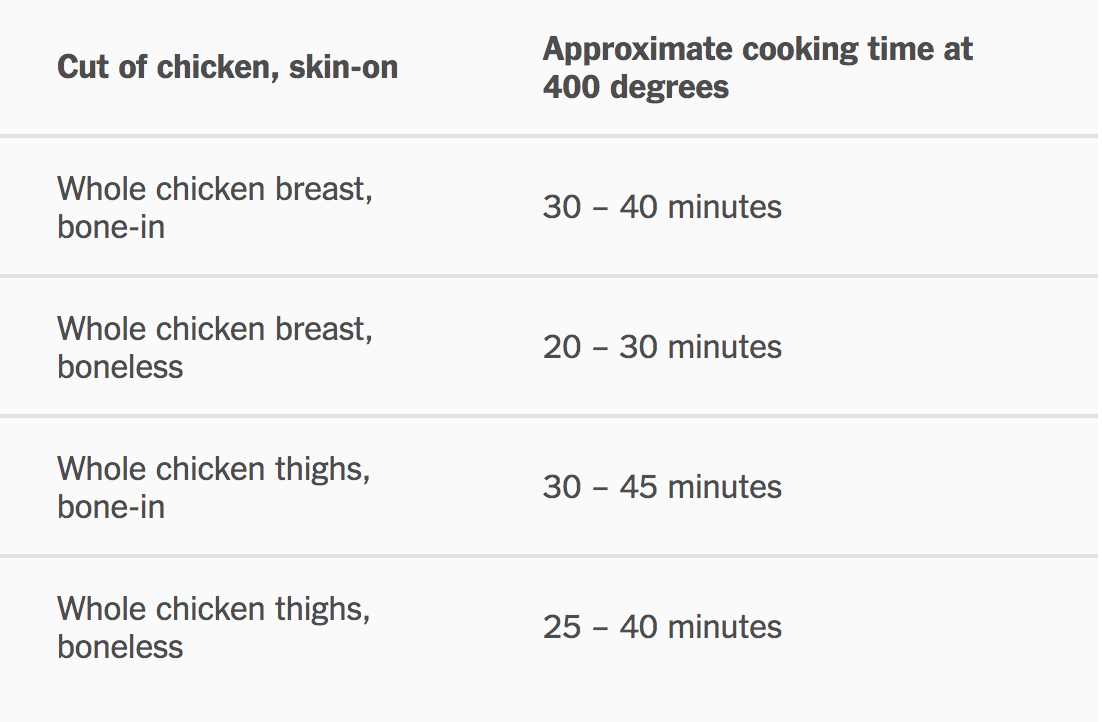 Image via New York Times
2. Choose your veggies + chop them during your weekly meal prep.
When chopping the vegetables (and proteins), make sure they are uniform size because you want them to cook evenly. Here are some of our favorites:
Onions
Zucchini
Carrots
Mushrooms
Peppers
Sweet potatoes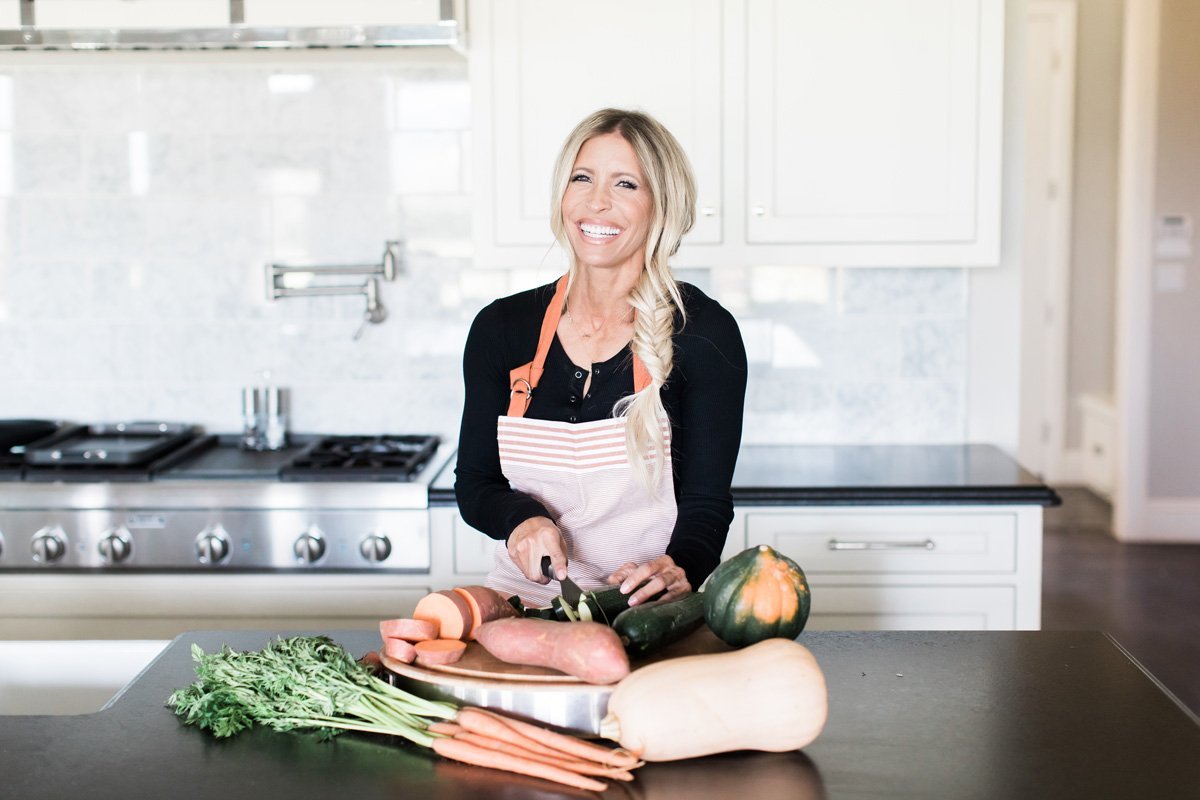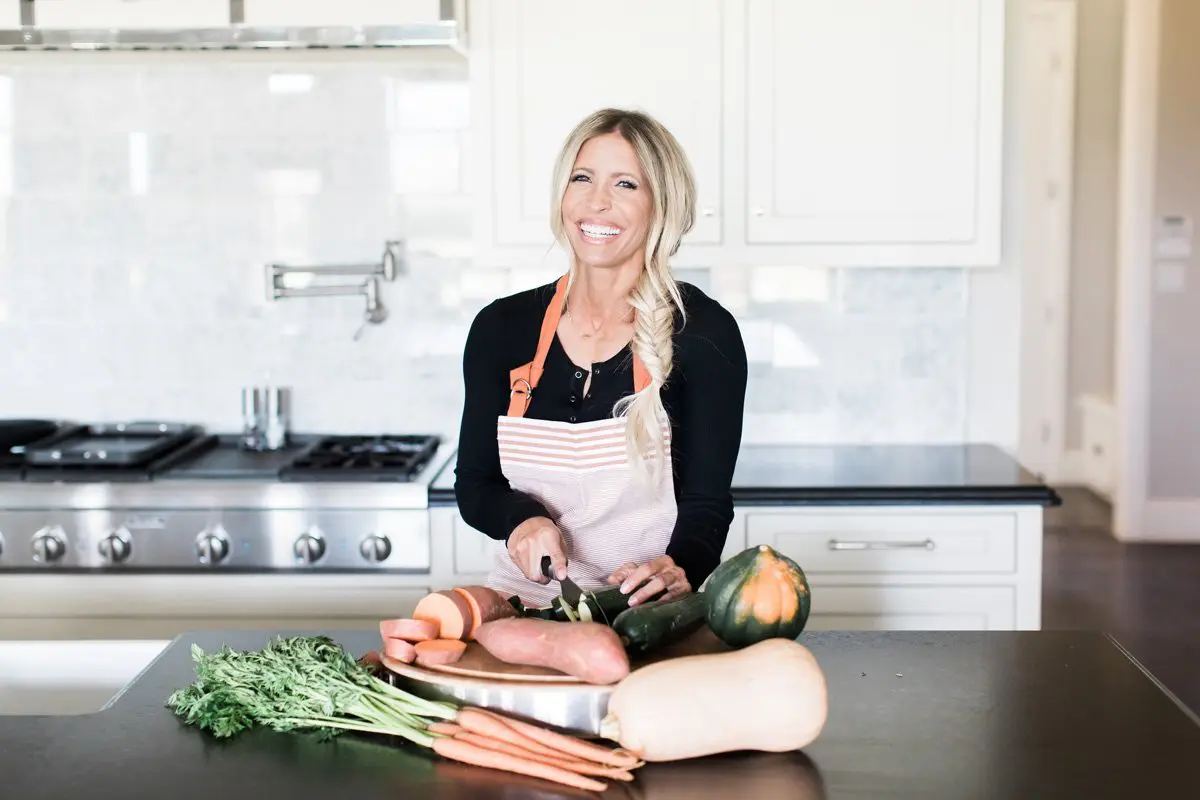 Remember that vegetables cook down, so more is often times better. If you don't eat all of them, you can easily use them in another recipe or snack on them during the week. The more the merrier!
3. Position Your Ingredients?
Once you're ready to cook, put a silicon mat (love this set under $20) or parchment paper on the pan for easier clean up. The key to sheet pan cooking is putting the ingredients in in stages. Start with your meats (if you haven't prepped them ahead of time). Then, take your selected chopped veggies and spread them out evenly over one to two sheet pans. I like to drizzle mine with a little olive oil and some of my favorite seasonings.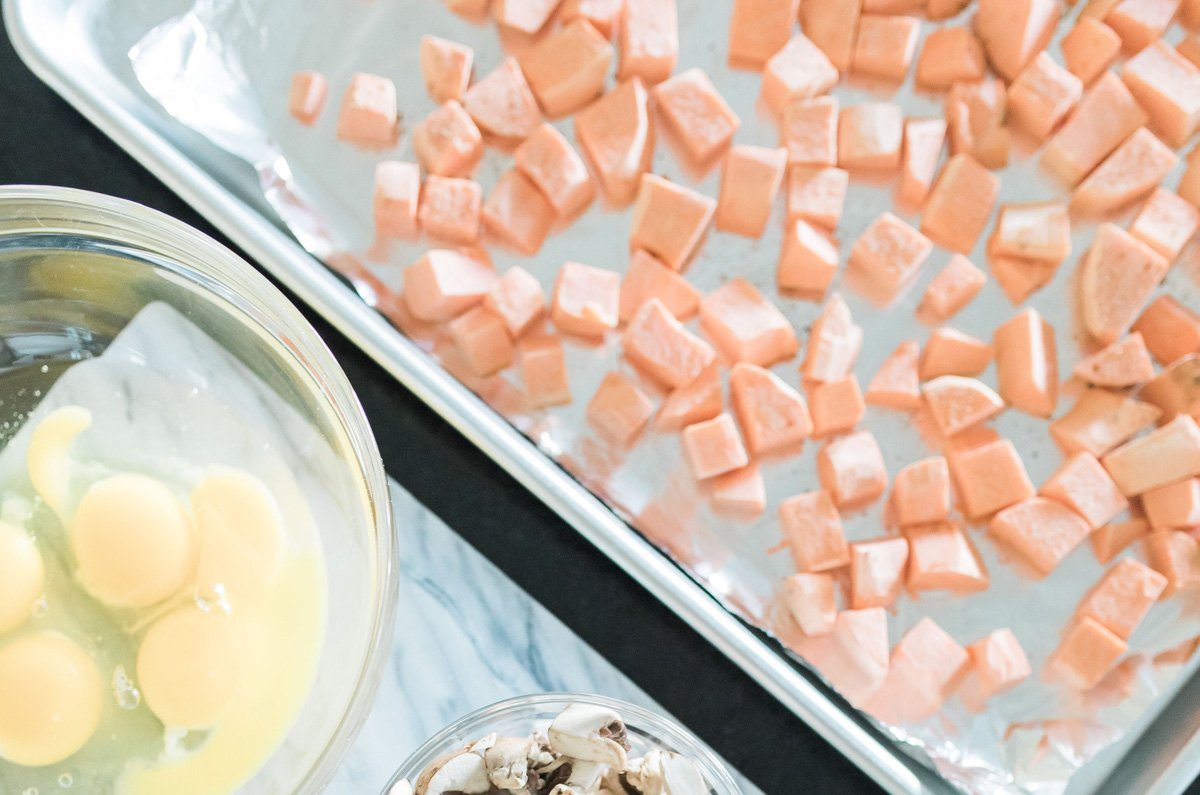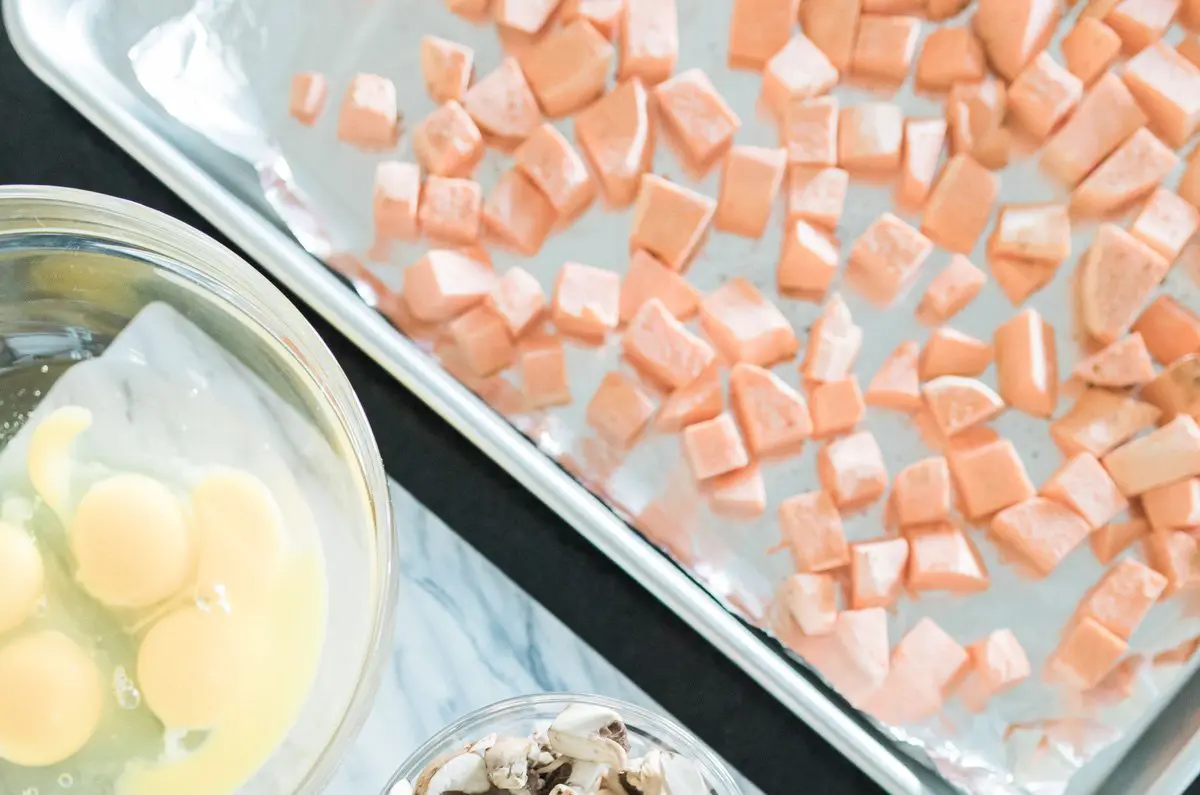 Note: Make sure you spread them evenly so that they bake. If they are too close to one another, they will actually steam because the vegetables are packed too tightly, meaning the moisture cannot evaporate.?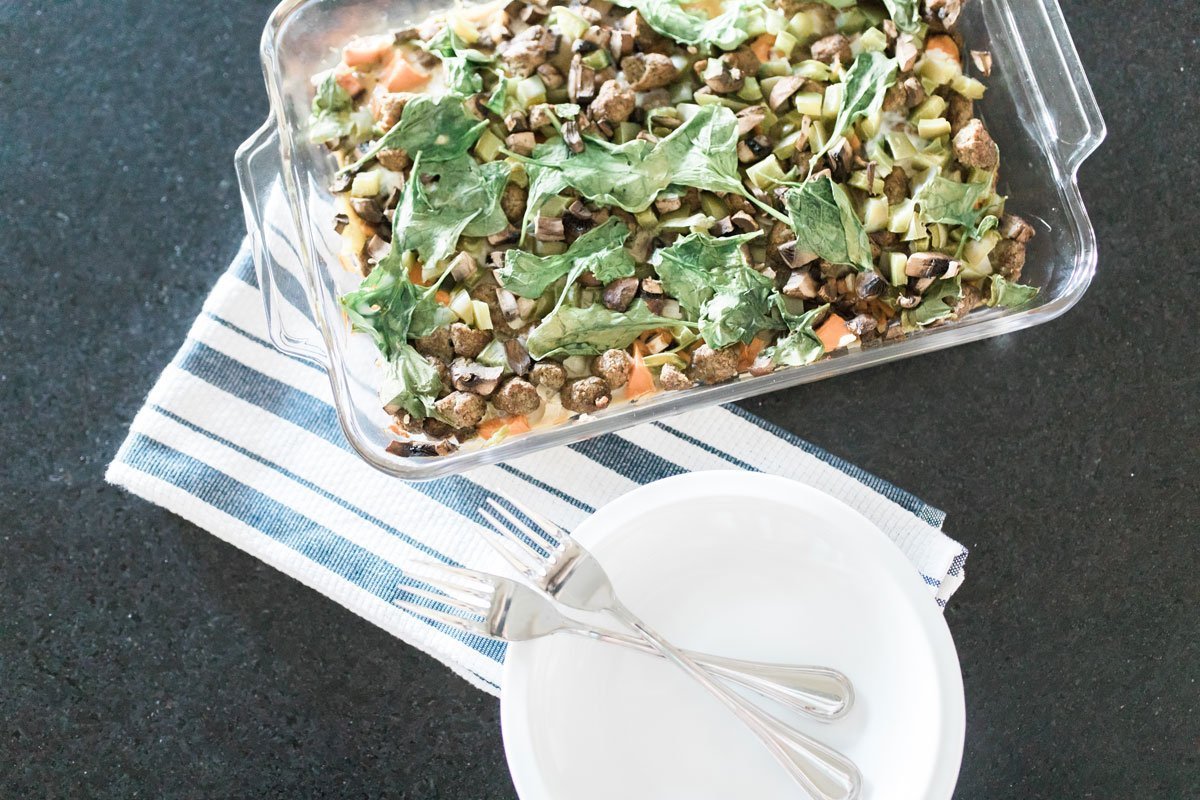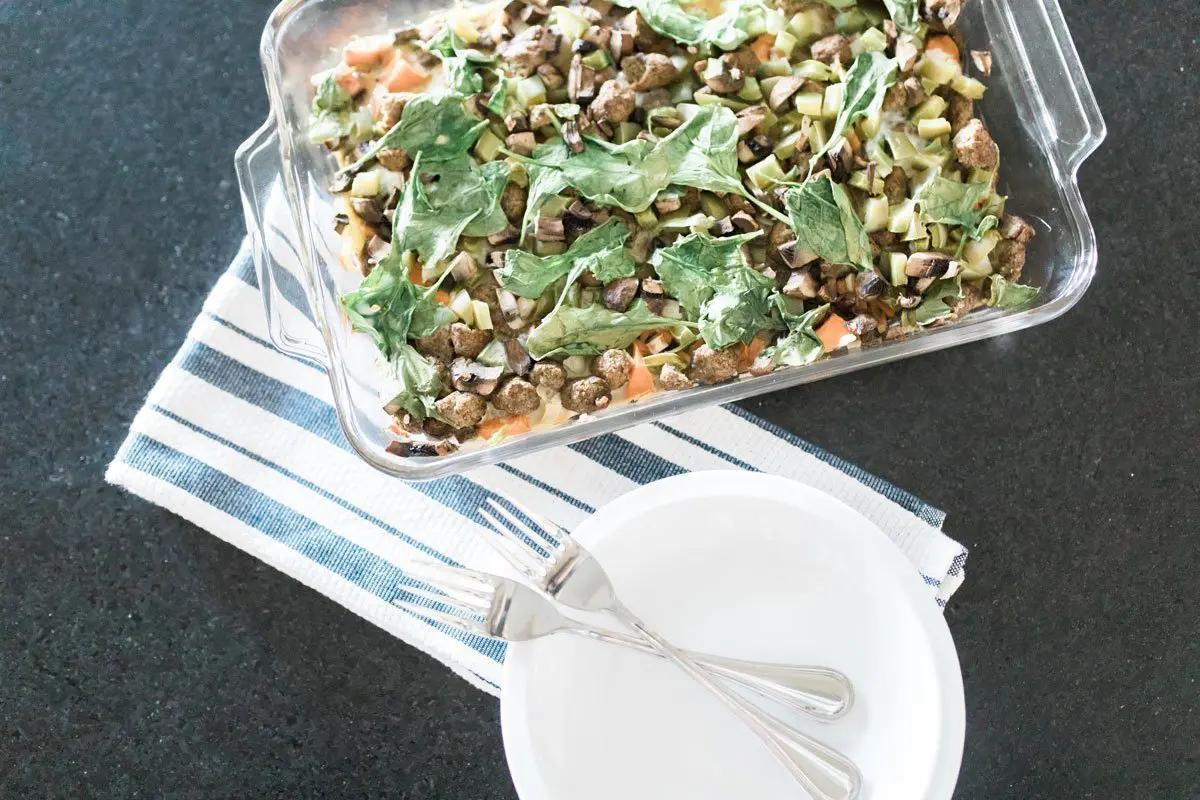 Click here for my breakfast casserole recipe?
How to Turn Your Favorite Meals into Sheet Pan Meals:
Meatless Mondays: You guys, my mind was blown the other day when I saw someone cook mac and cheese on a sheet pan. You can start by cooking the pasta until it's al dente in a pot, but you can also add the moisture into the sheet pan (make sure you follow a recipe if you go this route). Bonus: Forget about pasta and go for zoodles. Include anything from kale to tomatoes, sprinkle with olive oil, and place them on the sheet pan. If you don't want to go meatless, this is a perfect spot to add chicken. If you're feeling extra fancy, making a bruschetta in the oven is a great way to get that tomato sauce taste flavor.
Taco Tuesday: Take your chicken fajita meat (love this spice for a quick and easy meal) and spread it over a sheet pan with onions and chopped peppers (Bonus: I love to add chopped sweet potatoes to mine too!), drizzle with olive oil and your favorite seasoning, and throw it in the oven. You can also add peppers and onions to get added flavor. Then heat up your shells the last couple minutes of cooking time, prep some fresh salsa and guac, and you're ready for a fiesta the whole family will enjoy!
Salmon Night (or any protein and veggie combo): Take your favorite salmon recipe, add mushrooms, potatoes, or even asparagus. You can do the same with chicken or any other protein. Click here for my garlic lime chicken recipe and add your favorite vegetables.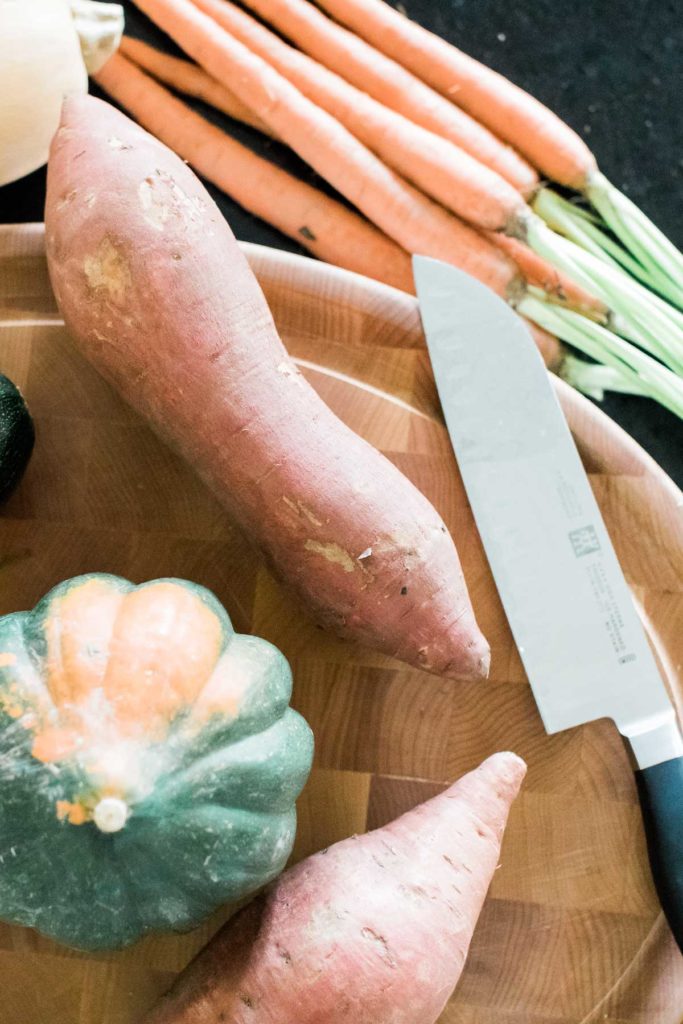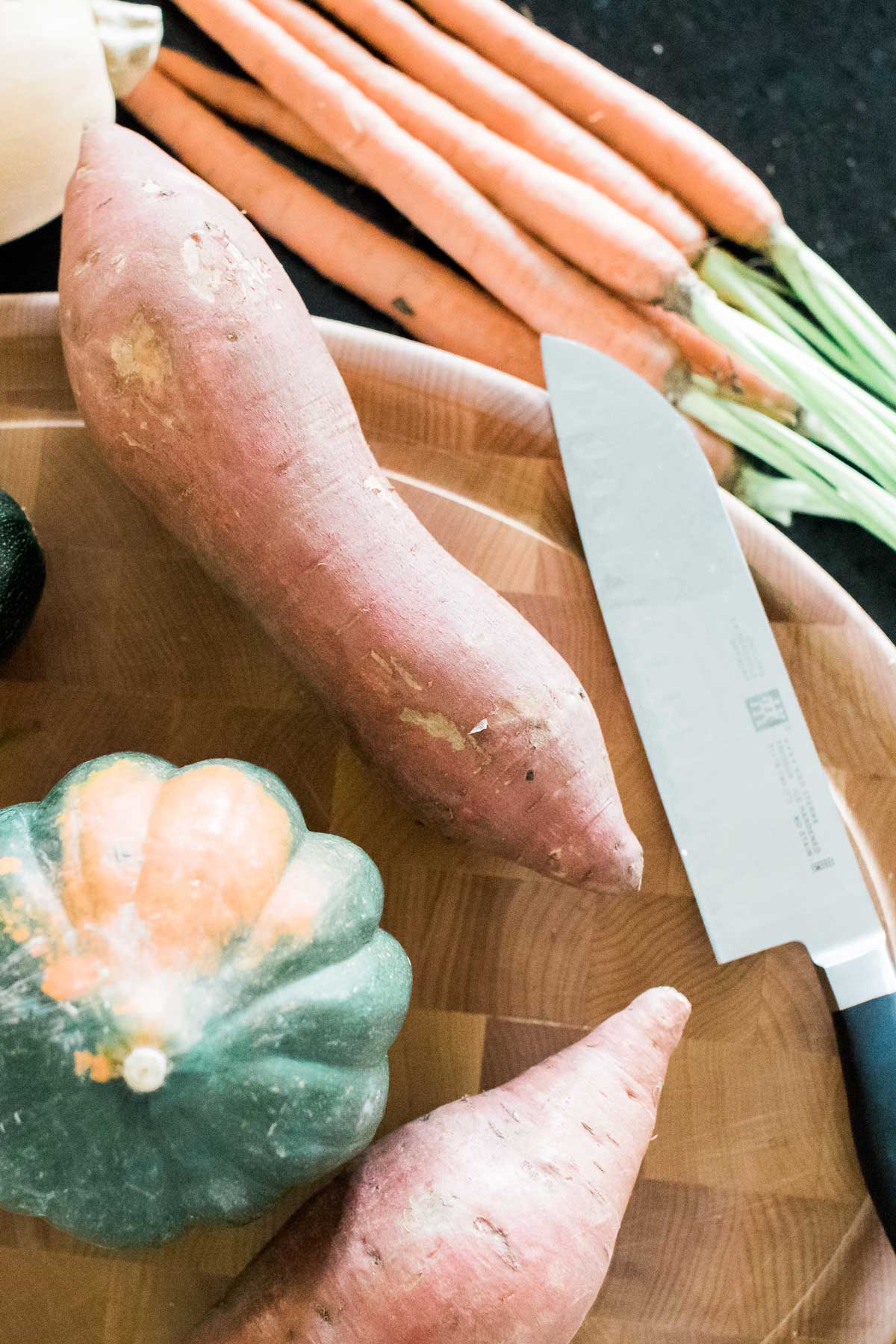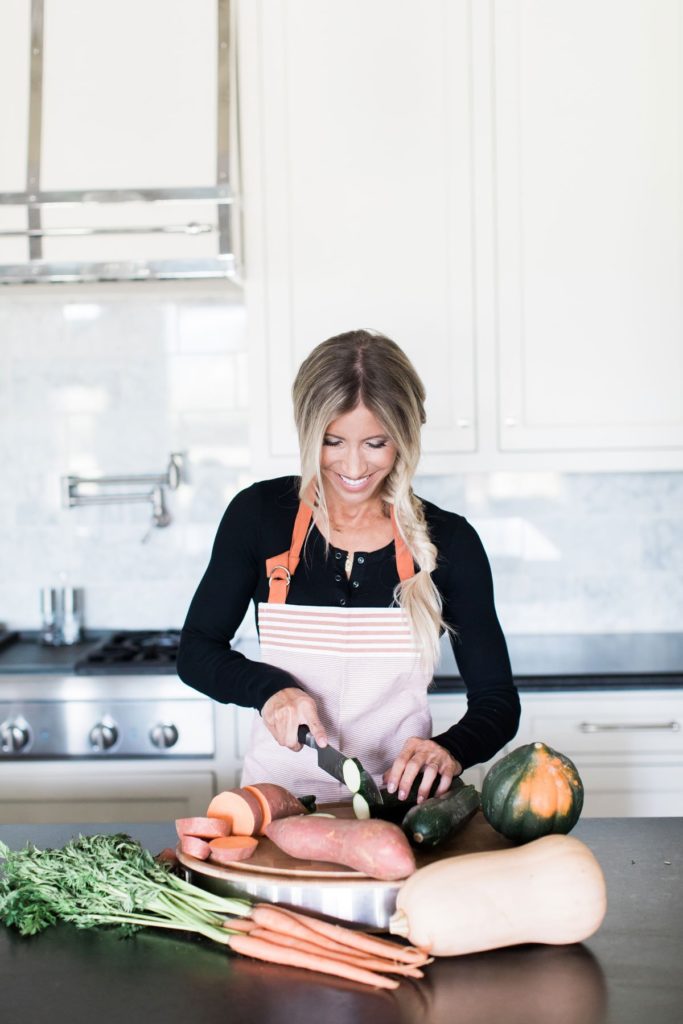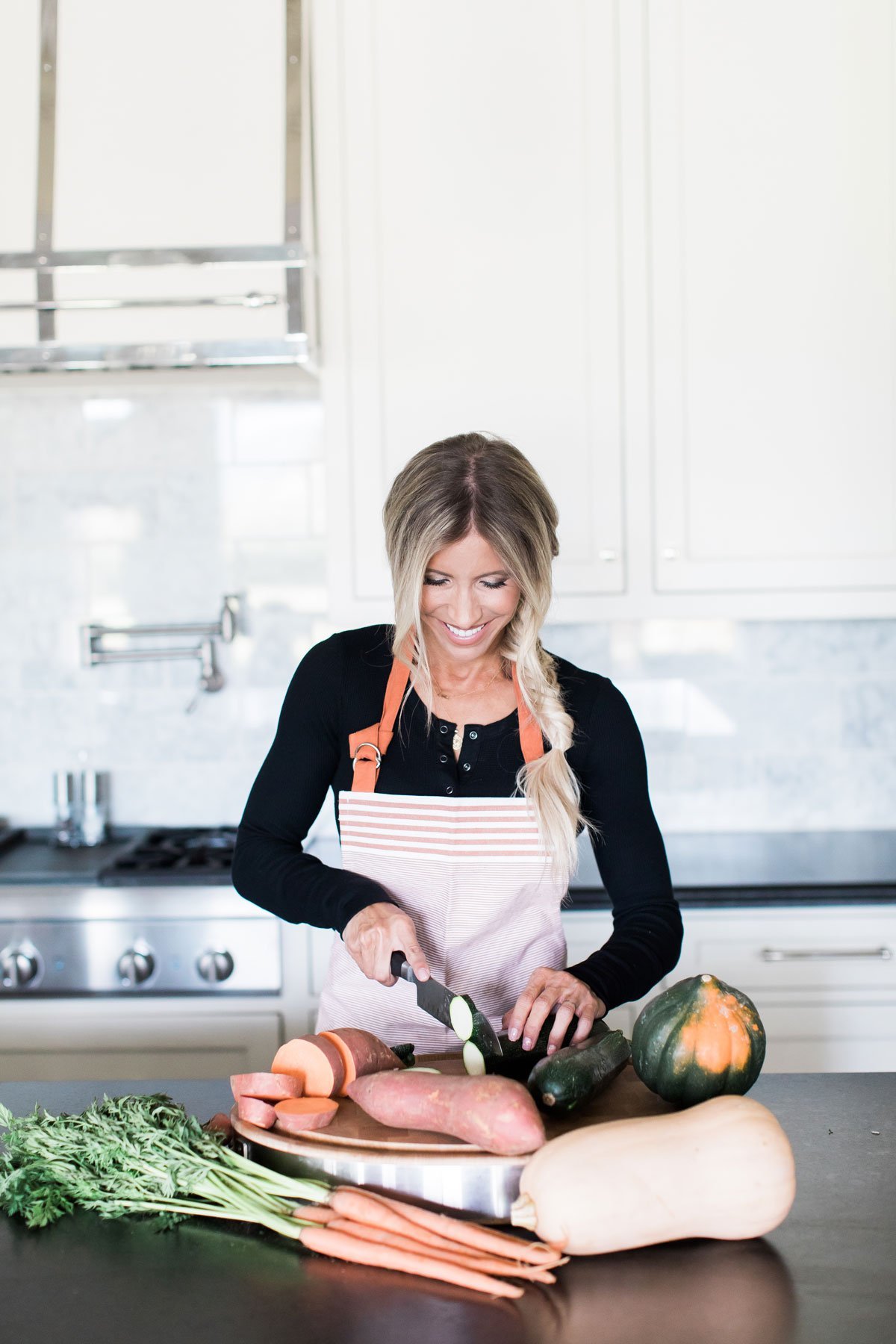 Photos by Ashley Burns
No matter your particular taste, the end result? A delicious, wholesome meal that will impress even the pickiest little eaters. The proof is in the pudding, guys. Or in this case, it's on the sheet pan. Cooking doesn't have to be stressful. Embrace the simplicity and get rid of that mom guilt knowing that you don't have to spend hours upon hours in the kitchen to feed your family! Instead, do a little planning in advance, meal prep, and let your sheet pan do the rest of the work!
What's your favorite simple cooking hack you couldn't live without? Drop a comment below, and maybe I'll feature your cooking secrets next time!
xo,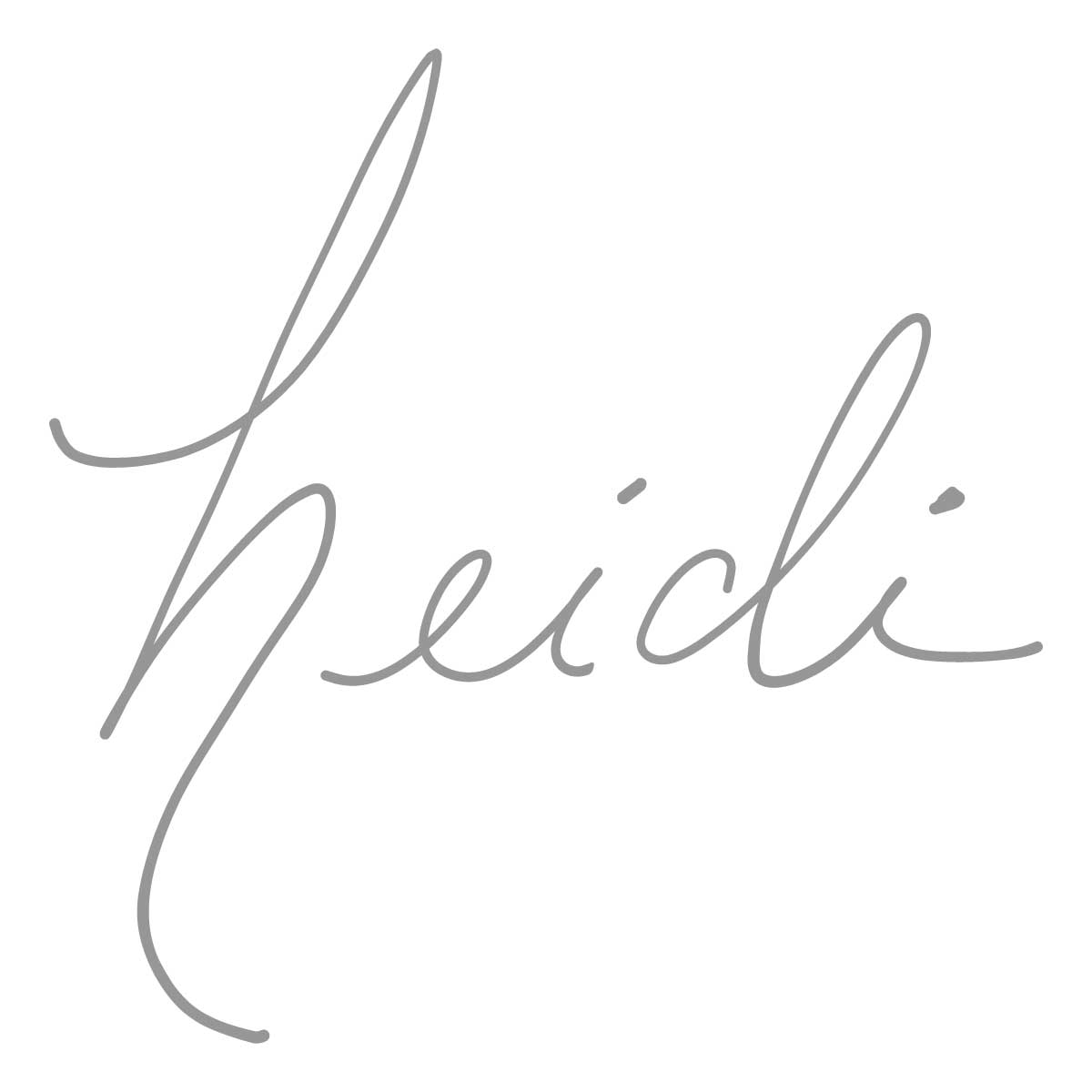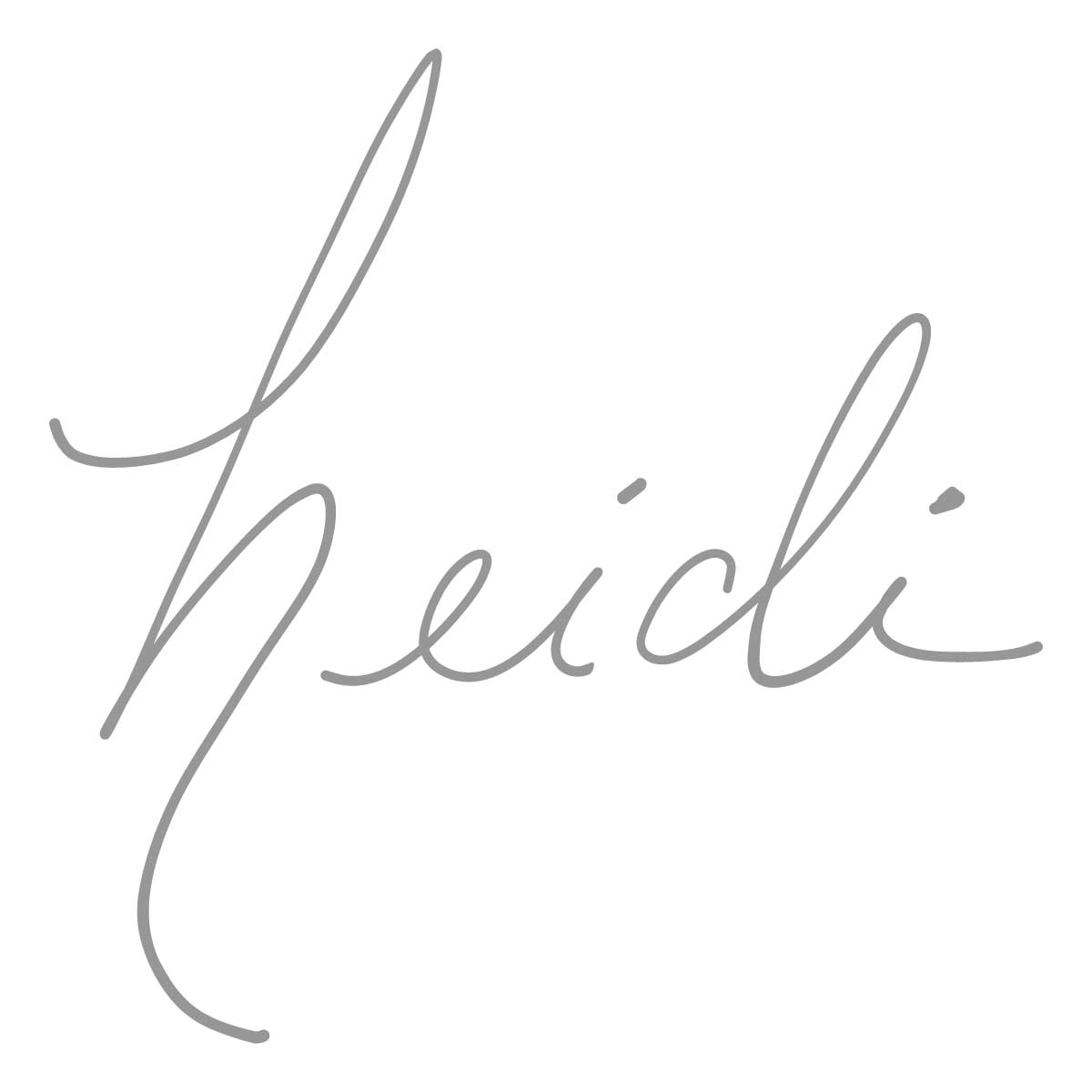 Related reading:
Meet My New Meal Prep BFF || The Instant Pot + Taco Recipe
9 Tips for Grocery Shopping Success || Meal Prep Made Easy
Meal Prep Tips and Tricks You Need to Know
Fast Food Survival Guide: Snacks and Meals on the Go
Our 12 Month Transformation, Month Four: Prep & Plan!