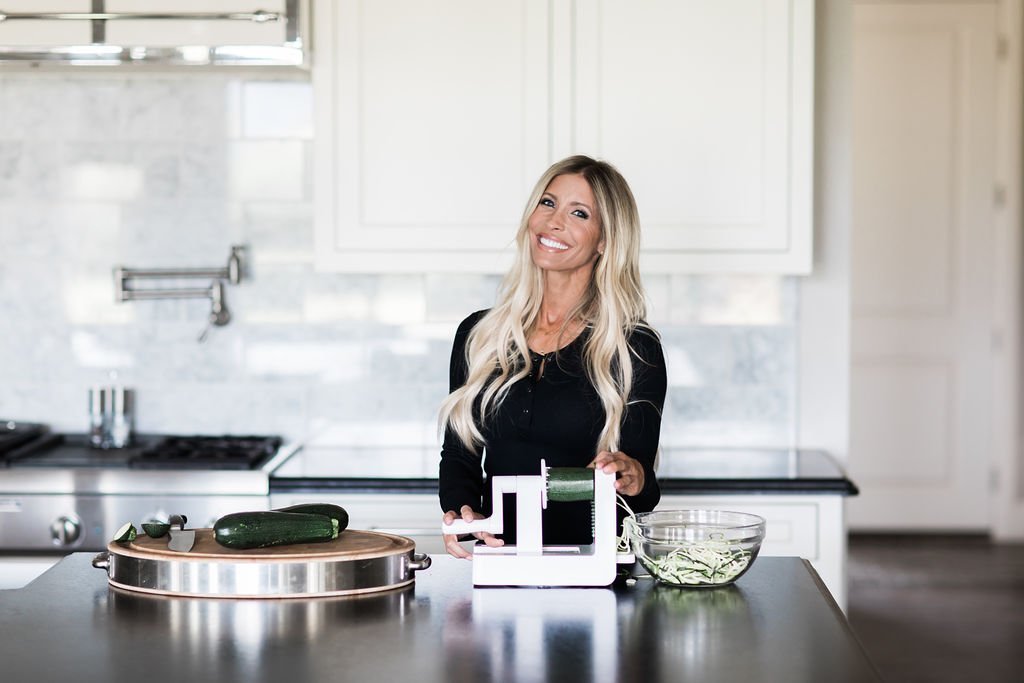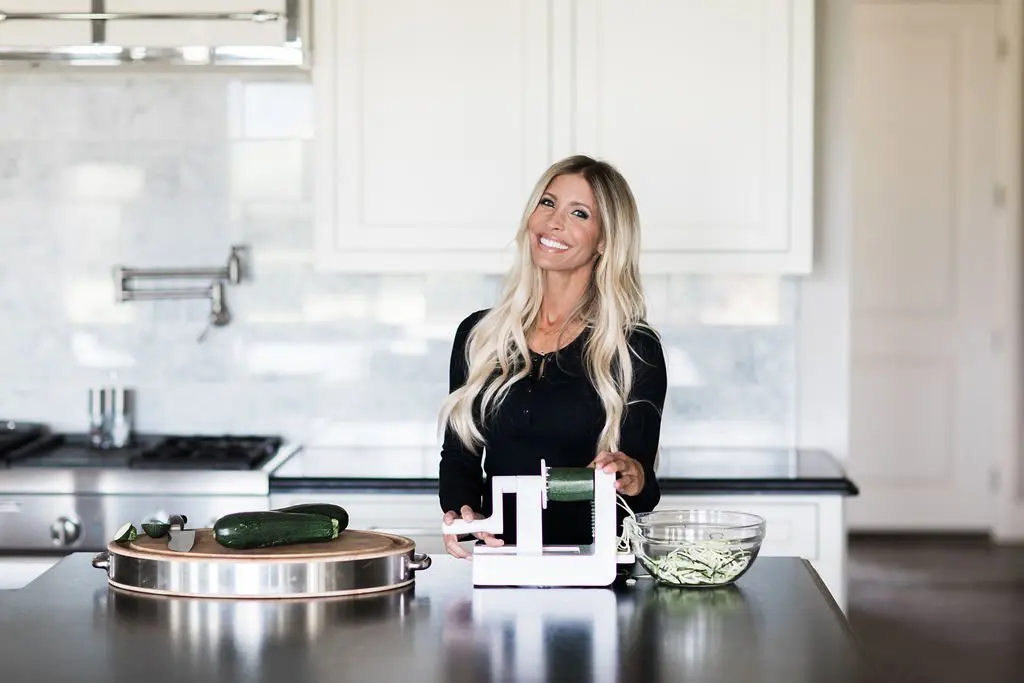 It's no secret that I am all about hacks! Finding a shortcut to make my life just a teensy bit easier without having to scrimp on quality makes this mama pretty dang happy. If you paid special attention to anything in my cart in last week's blog, then you might have noticed pre-cut veggies hiding in there. Chopping vegetables may seem like an easy task, but depending on how much meal prep you have planned, buying your vegetables pre-cut can be a massive time saver.
One of my absolute favorite pre-cut veggies is spiraled zucchini! It is so versatile and can be used in about a million different ways. Before we dig into some of my favorite zoodle recipes, let's dig into why I am?and you should be too?falling in love with zoodles this season!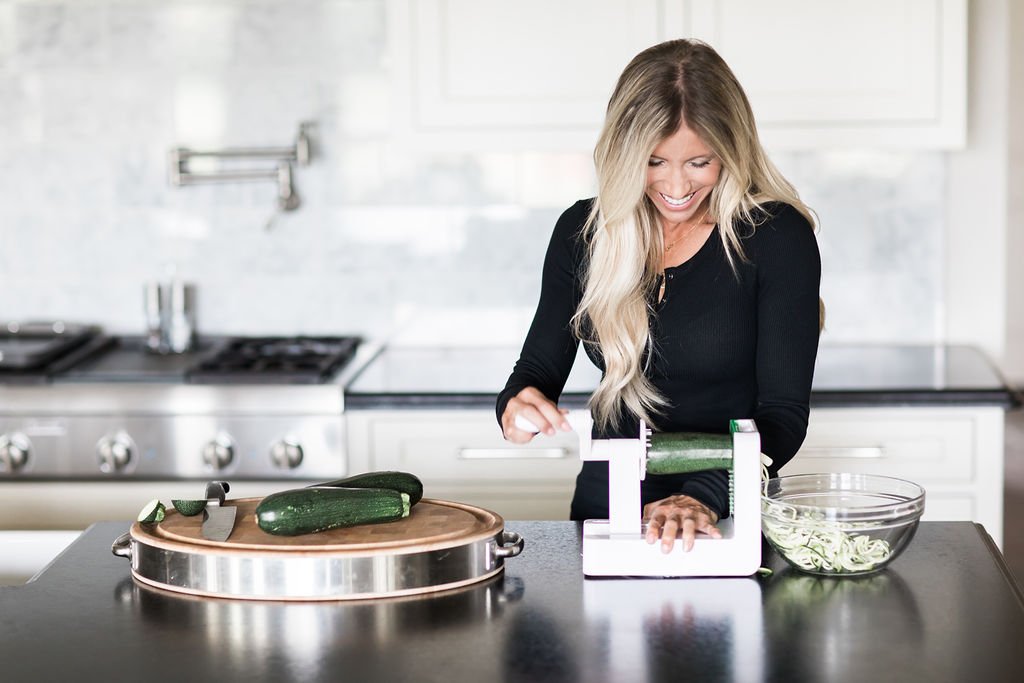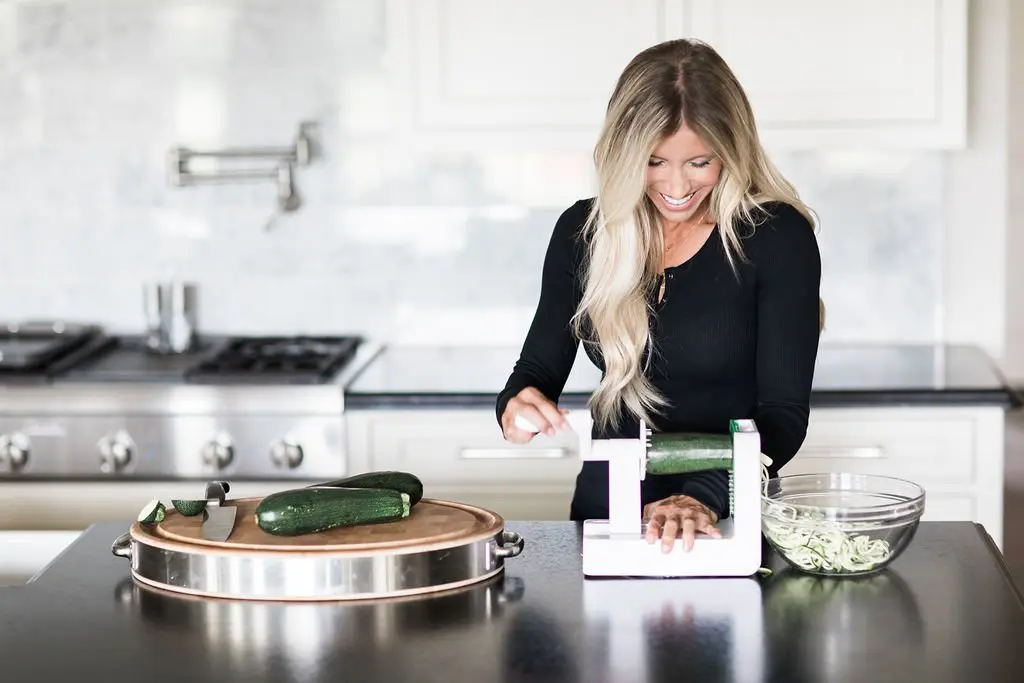 Outfit & Kitchen Details:??Splendid Thermal Shirt?(similar here under $15), Cutting Board,?Zucchini Spiralizer (here's a small handheld version under $15, you can also pickup a Mandolin Slicer for a match stick zoodle OR buy them pre-cut at your local grocery store), Knife Set, Glass Bowls.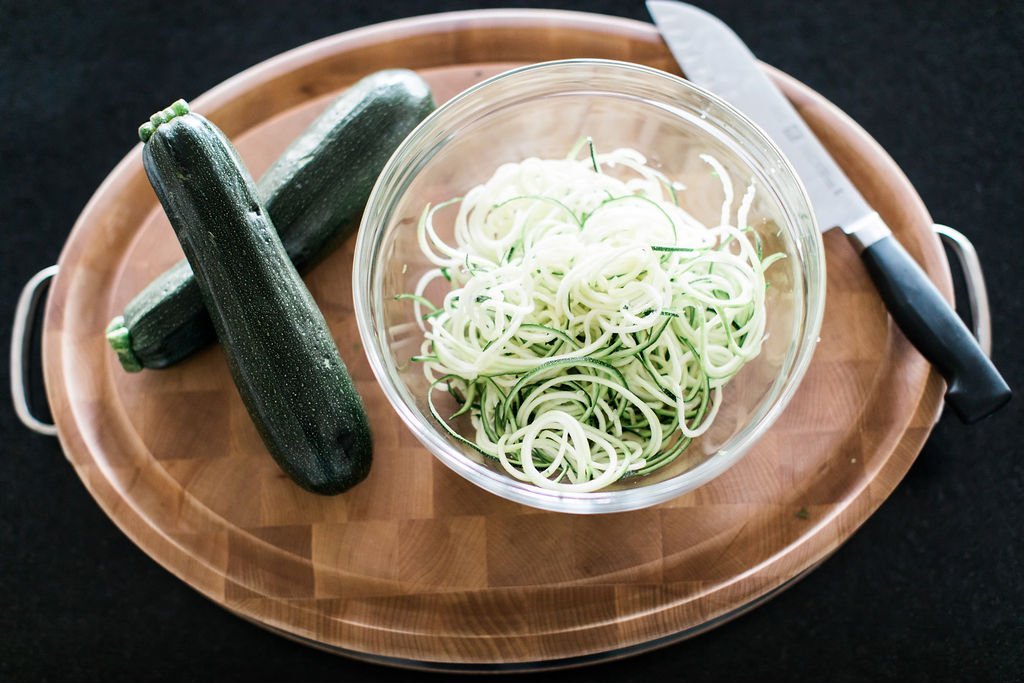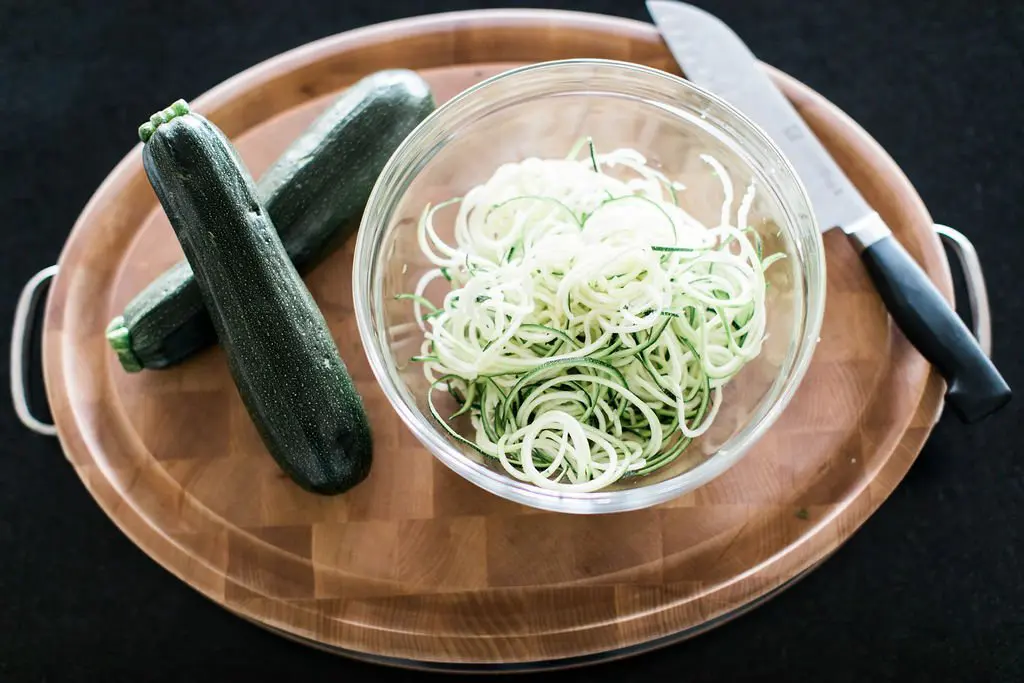 Top 5 Reasons I'm Falling in Love with Zoodles This Season
(And scroll down for more of my favorite Zoodle recipes)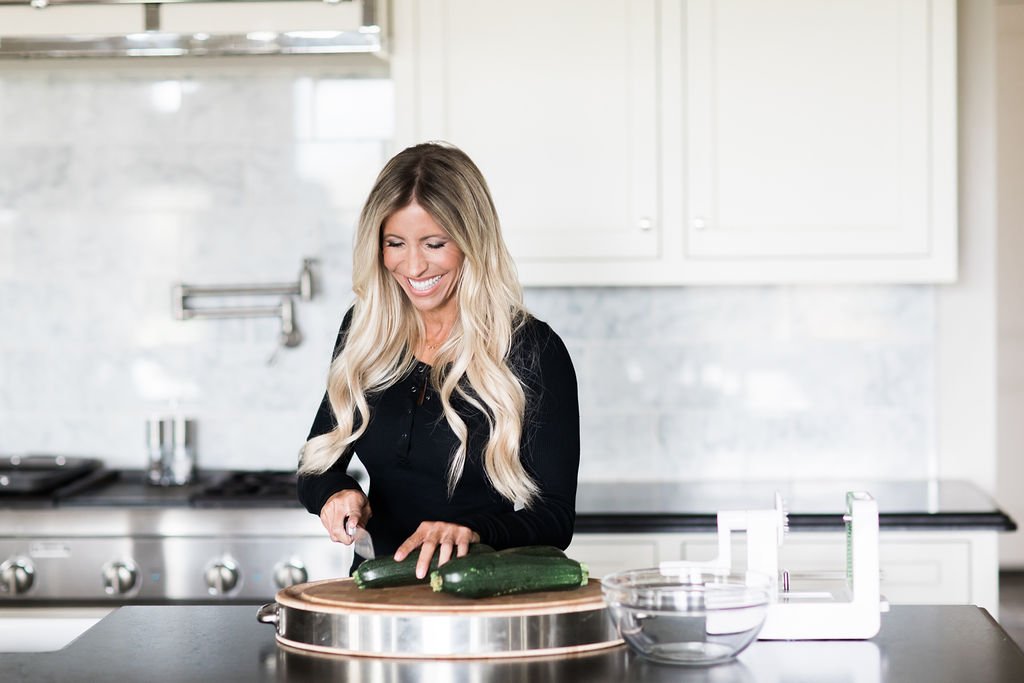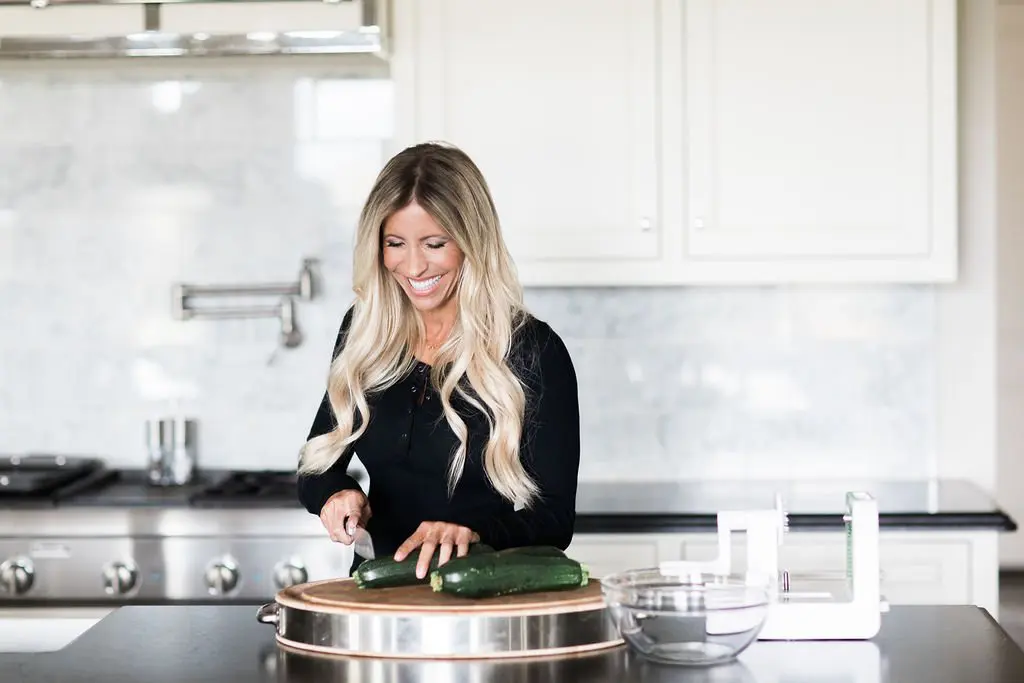 Health Benefits
Zucchini is jam-packed with SO many health benefits that it probably deserves a dedicated blog post just to its nutritional benefits! Not only does this green veggie improve digestion, but it also naturally lowers blood sugar levels, boosts energy and weight loss, helps keep your heart healthy, and slows down the aging process. I'll be eating it for three meals a day from now on. 😉
Zucchini is also low carb and naturally gluten free, and it's the perfect substitute for pasta if you have any sort of dietary restriction or if you're trying to save on both carbs and calories.?A typical serving of pasta noodles typically contains greater than 200 calories and roughly 20 grams of carbs, while a typical serving of zoodles is approximately 35 calories and 6 grams of carbs!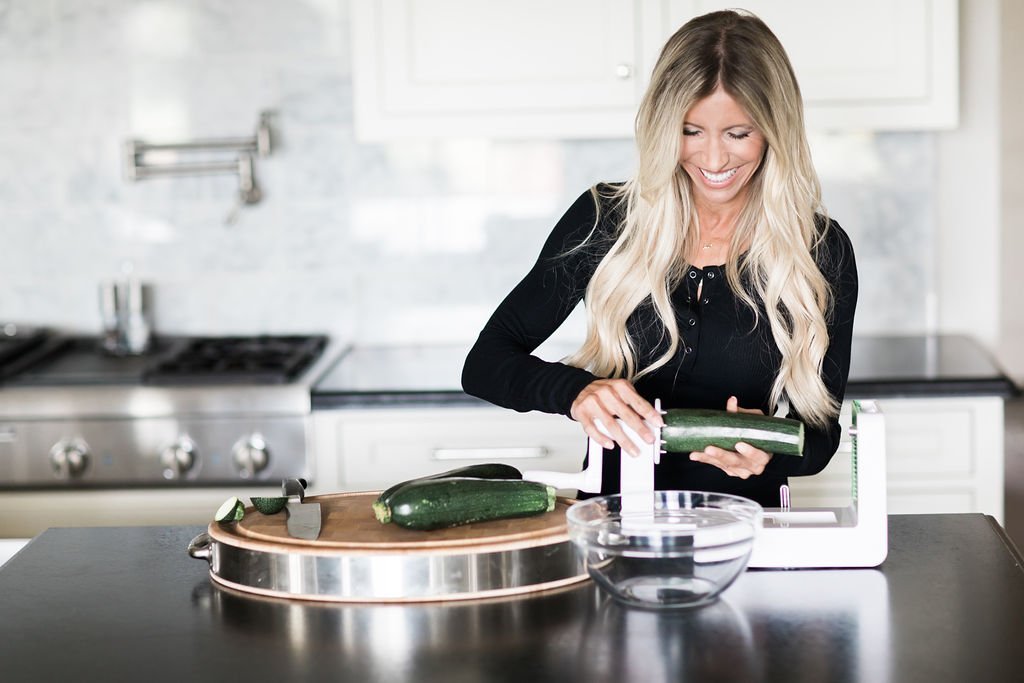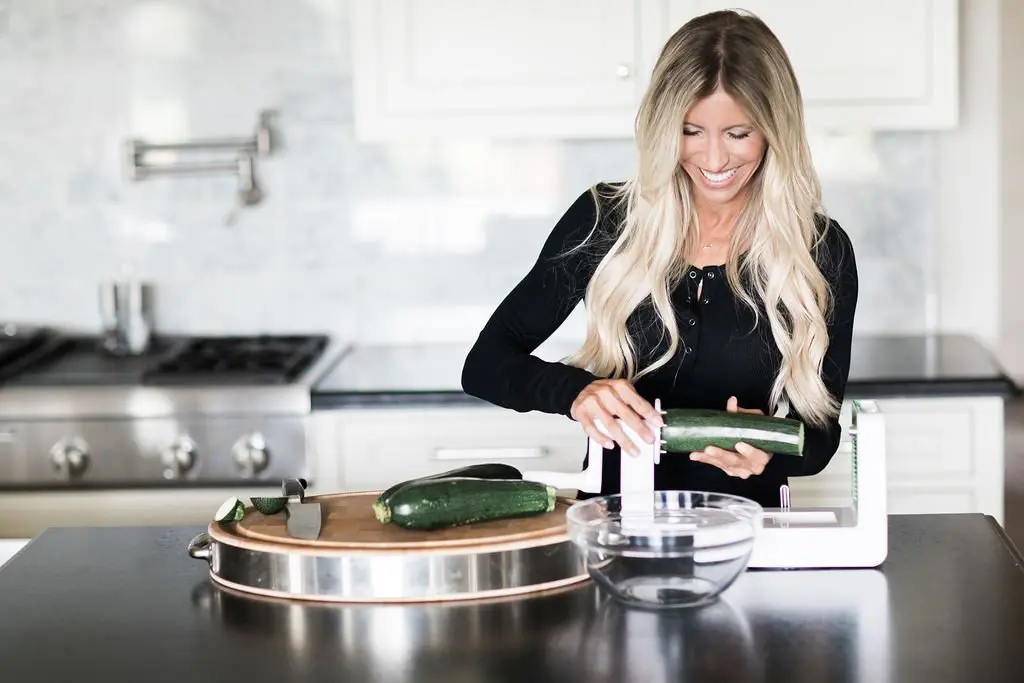 Good Source of Nutrients
Like I said, zucchini is full of health benefits, and a little definitely goes a long way.?The nutritional content of one medium zucchini is pretty dang high containing potassium, B vitamins, fiber, and tons of antioxidants. Zucchini also provides about 35% of your daily Vitamin C requirement, 5% of your Vitamin A requirement, and plenty of collagen?all which ultimately help your body fight infection and keep you feeling and looking fresh!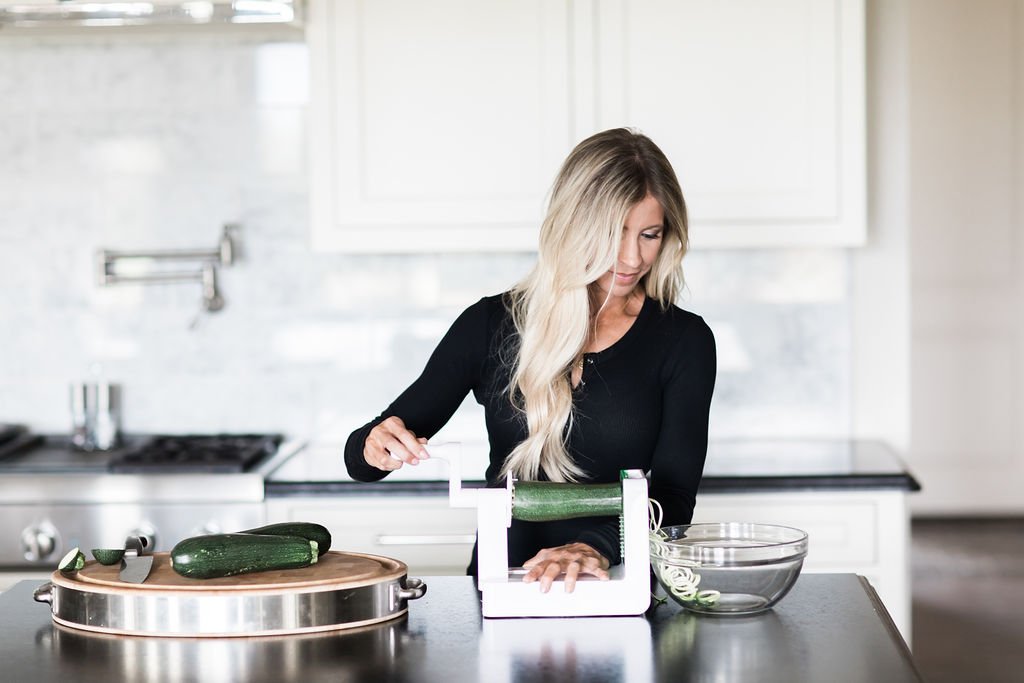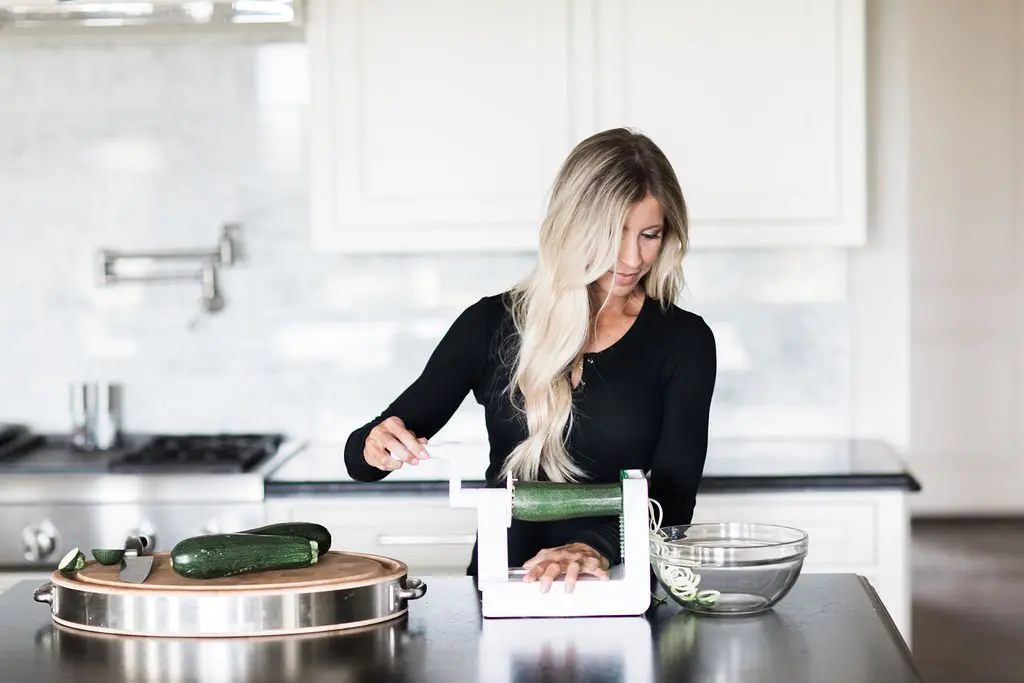 Creatively Incorporate Vegetables into Your Meals
Zoodles are also a great way to creatively introduce veggies into your day and your meals, plus it's just fun to say, right? Substituting pasta noodles with zoodles is a great way to trick those picky eaters (hello, kids who only want spaghetti every single day) into eating something healthy while still feeling like they're getting their favorite food. I mean, think about it. Zucchini bread? Who can even taste the zucchini?! It's amazing, and it makes you feel like you're getting a super sneaky cheat meal when you're actually doing something good for your body?and your taste buds.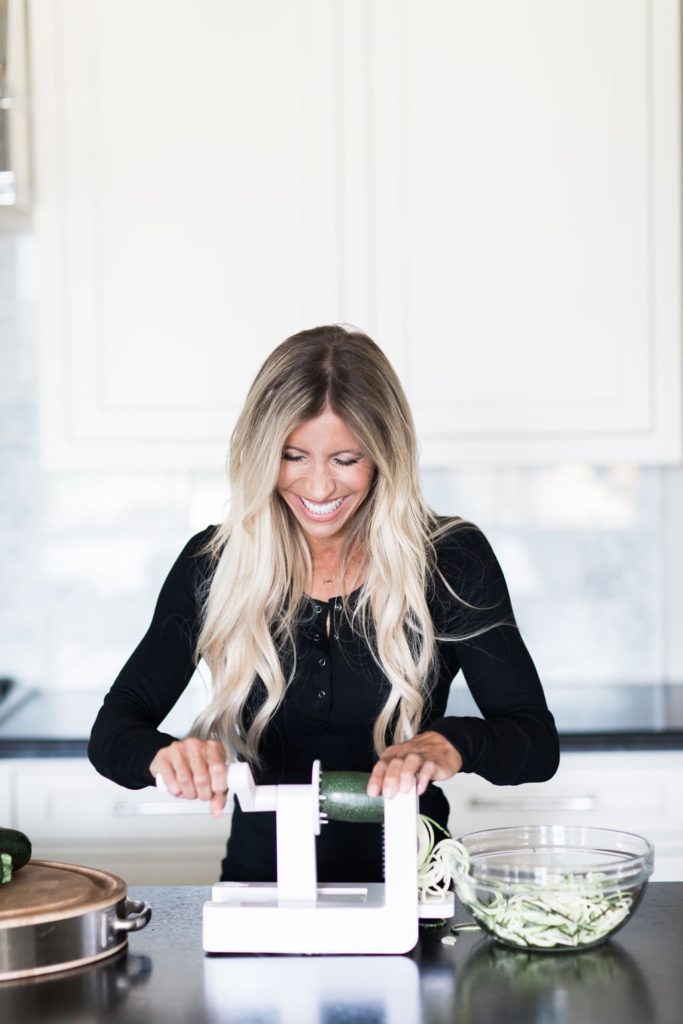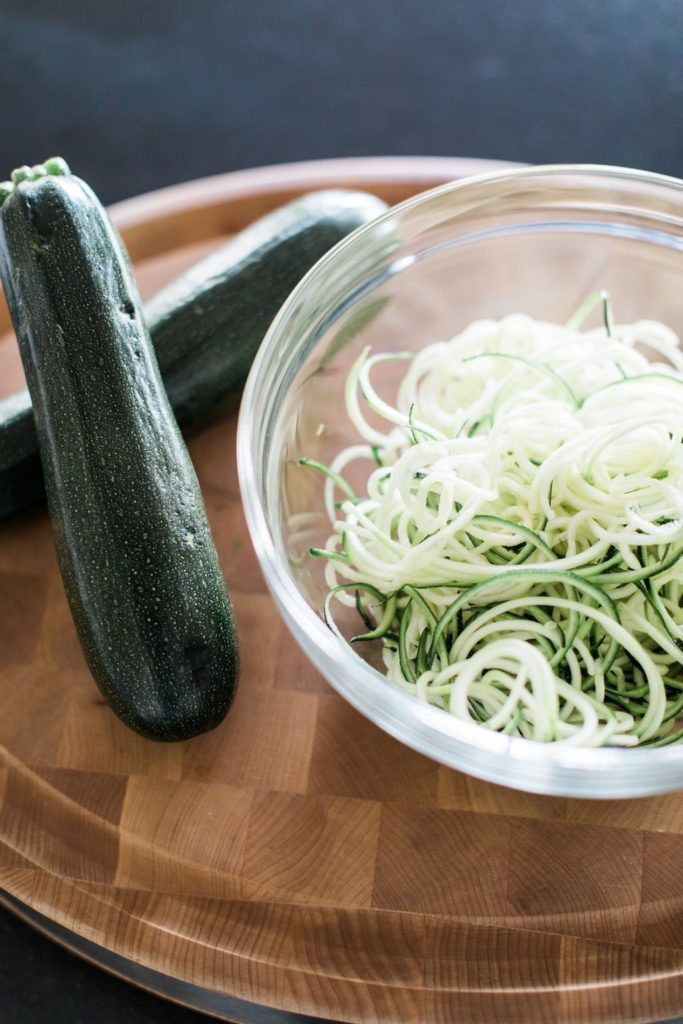 Allows You to Indulge in Those Comfort Foods
Zoodles make it so you aren't loosing that crunch or feeling like you're eating grass when you're making a healthy swap in your favorite comfort foods. I absolutely love having pasta, but when I eat gluten, my sensitivity starts to show its nasty little head. So sure, sometimes I use a brown rice noodle, but if I'm trying to save on calories and carbs, that doesn't usually work either. All hail, Zoodles! They allow me to indulge in my favorite pasta dishes without worrying about having to limit my remaining macros for the day.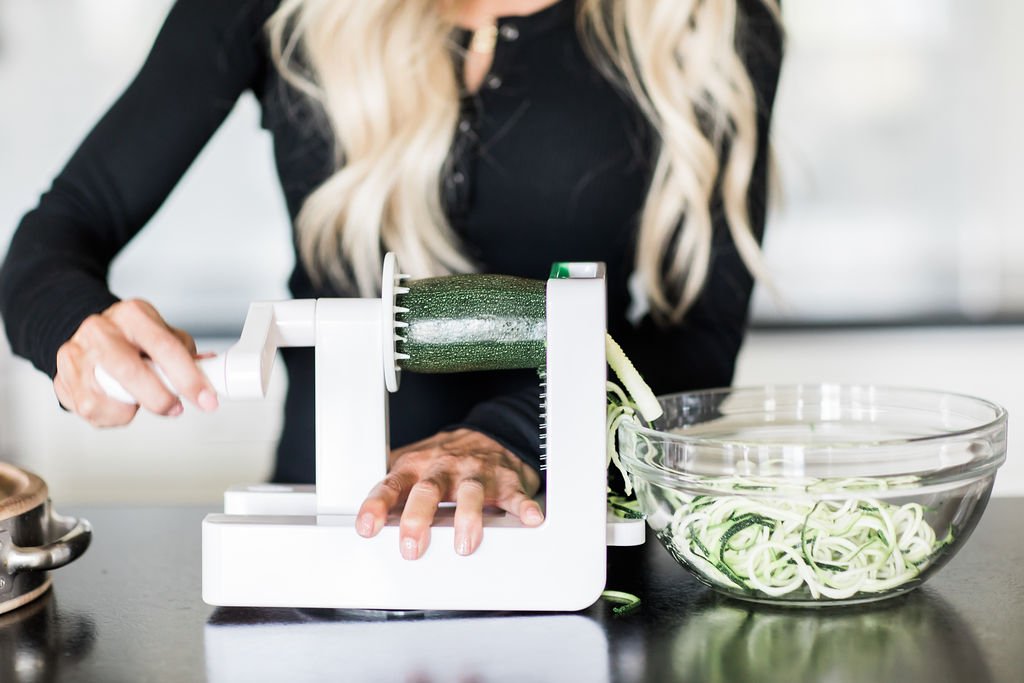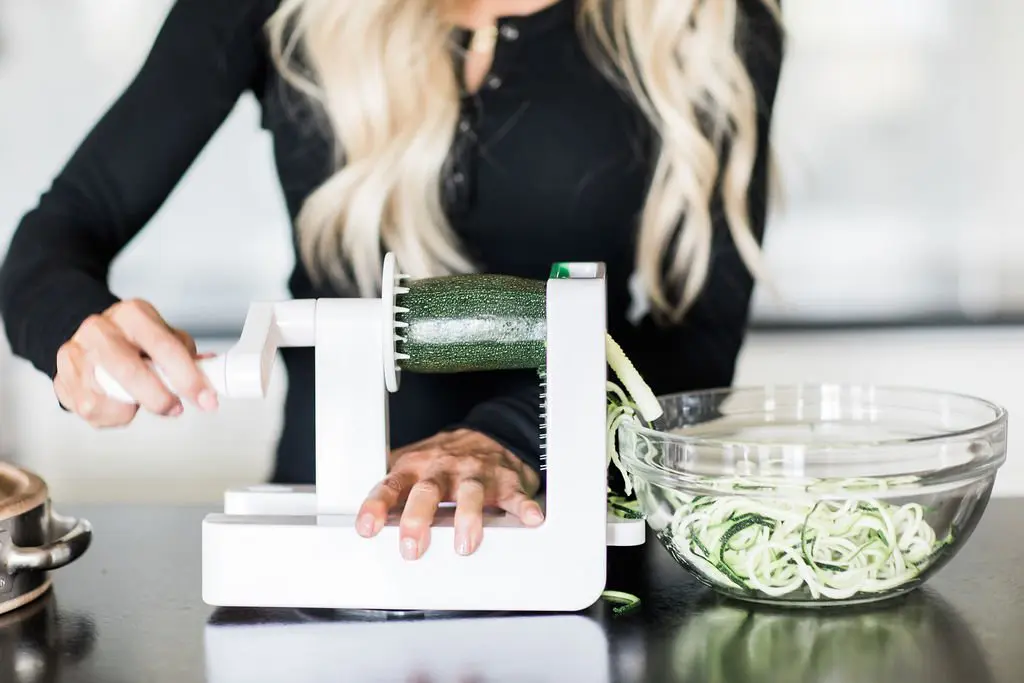 Just as Quick & Easy as Pasta
If your local grocer doesn't offer pre-spiralized zoodles, or if you're not wanting to pay the extra price that often comes with pre-cut anything, then you can definitely do this yourself at home! It doesn't take as much time as you might think, and it's actually pretty fun to see your zucchini transform into a zoodle as it comes out.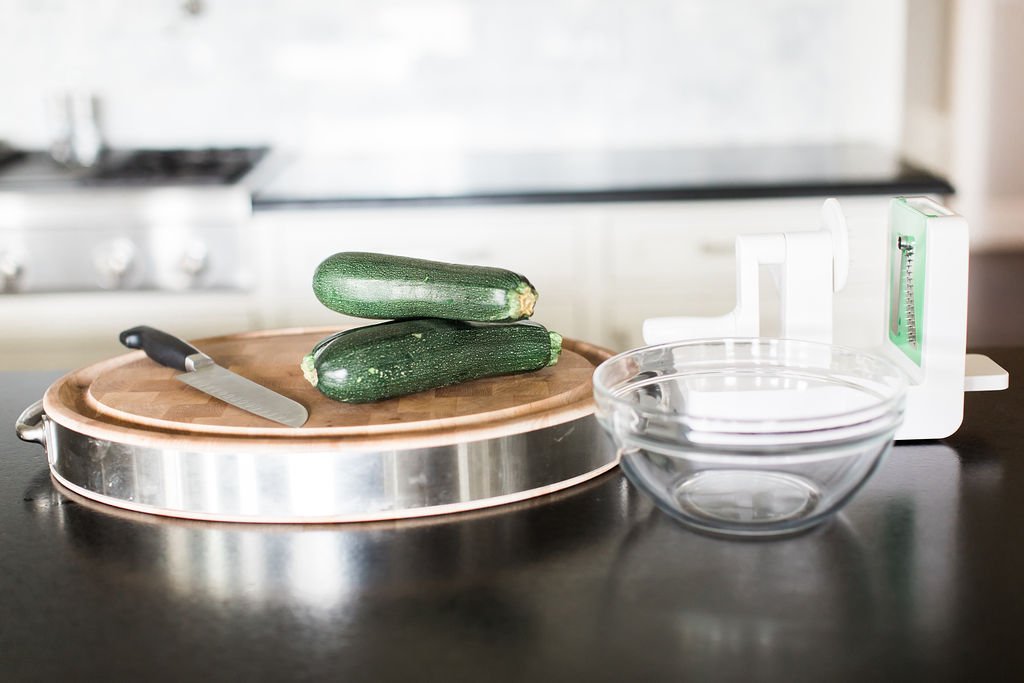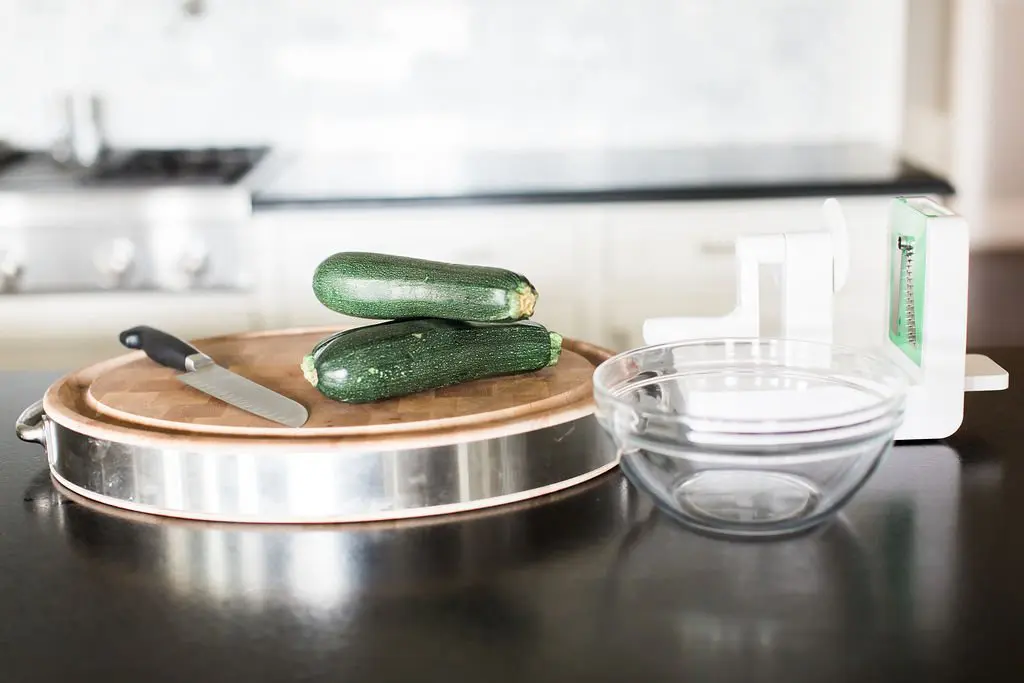 BONUS: We love zoodles so much that we have several zoodle recipes available in The Transform App, and I'm actually sharing 2 of them below! Want to check out the rest + take a peek at the other 500+ recipes in the app? If you purchase the app through your app store, you get seven days free to find some new fave recipes and start your transformation!

Favorite Zoodle Recipes
Zoodles and Meat Sauce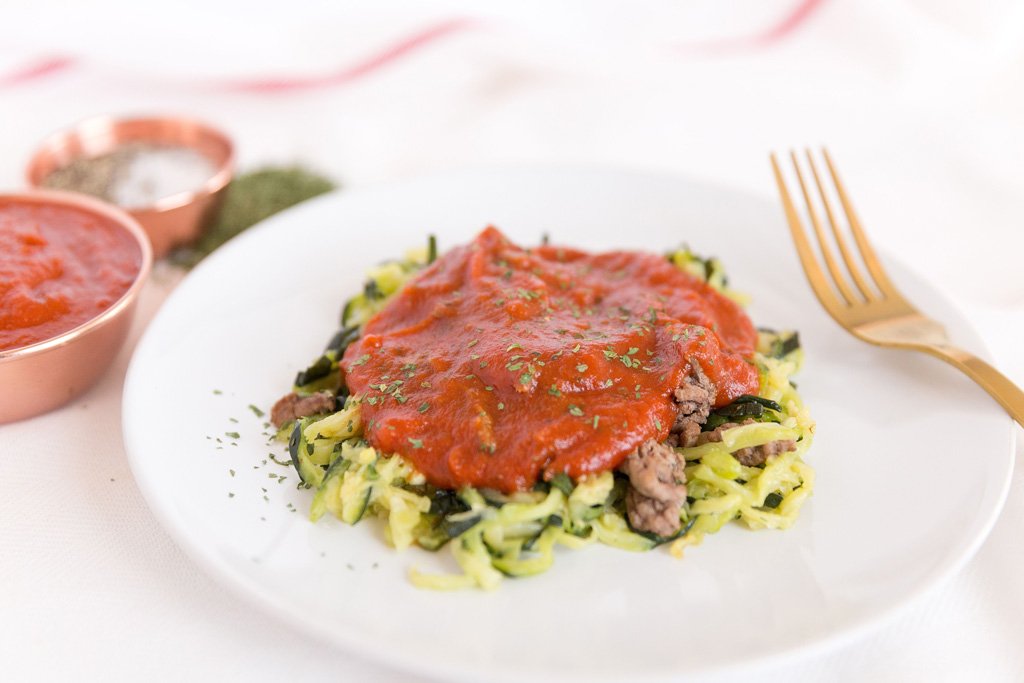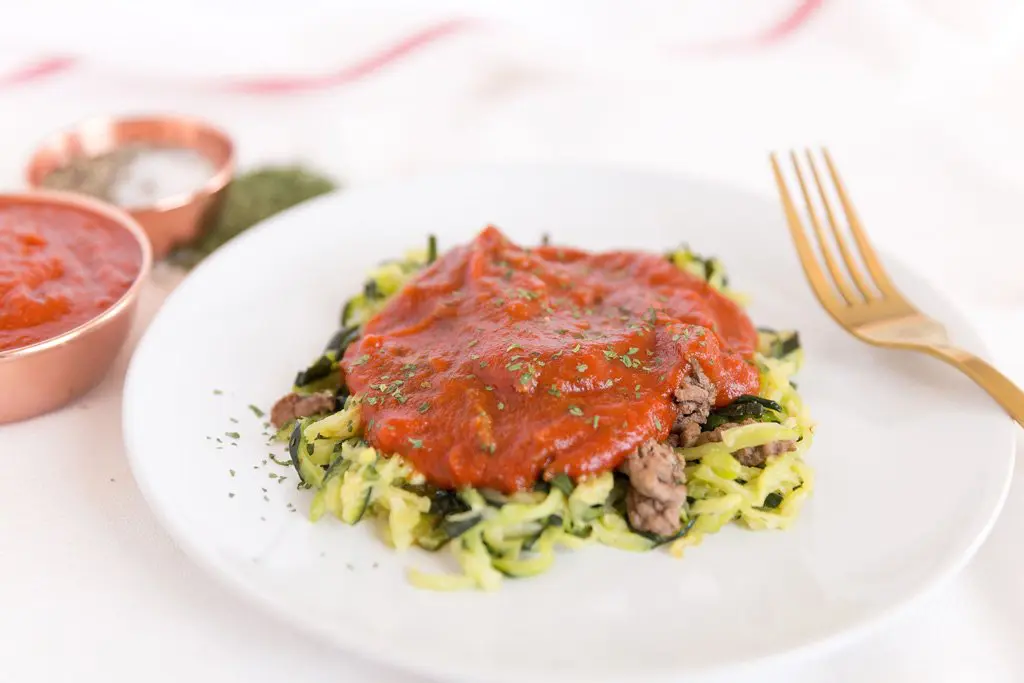 Makes 1 serving
3 ? ounces extra-lean ground beef
? tablespoon avocado oil
5 ounces zucchini spiralized into noodles
? cup low carb marinara sauce
Sea salt to taste
Pepper to taste
Dried parsley to taste
Onion powder to taste
Garlic powder to taste
1. In a skillet over medium heat, add ground beef and seasonings. Cook until no longer pink and cooked through, about 5-7 minutes. Set aside.
2. Meanwhile, drizzle avocado oil in a small skillet over medium heat, add zucchini, season to taste with salt and pepper. Saut? until zucchini is bright green and just soft, about 5 minutes.
3. While zucchini is cooking, heat up low carb marinara.
4. Place zoodles in a bowl and top with cooked beef and marinara. Enjoy!
Nutrition information: 358 calories, 21g fat, 10g carbs, 31g protein
Chicken Zoodle Alfredo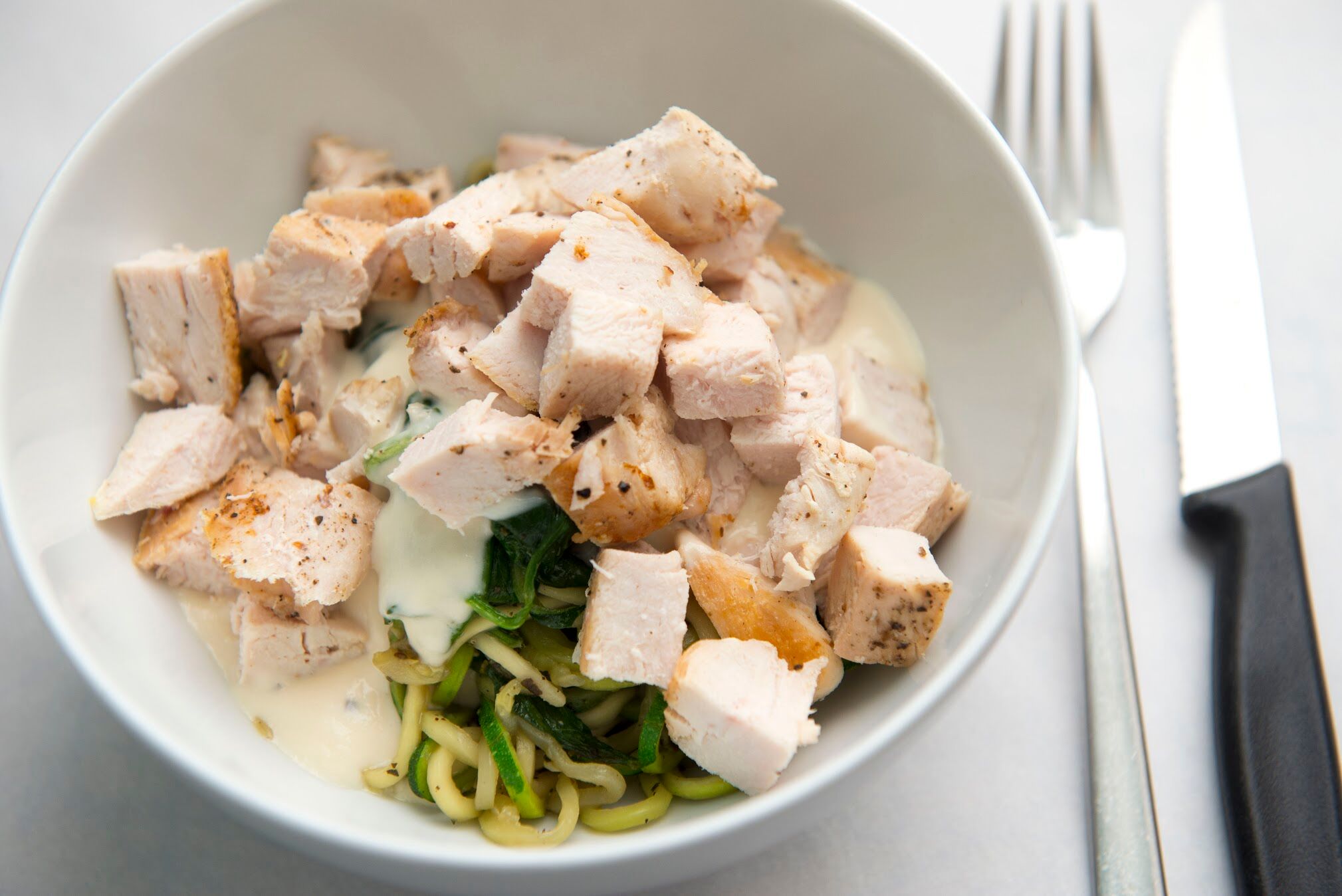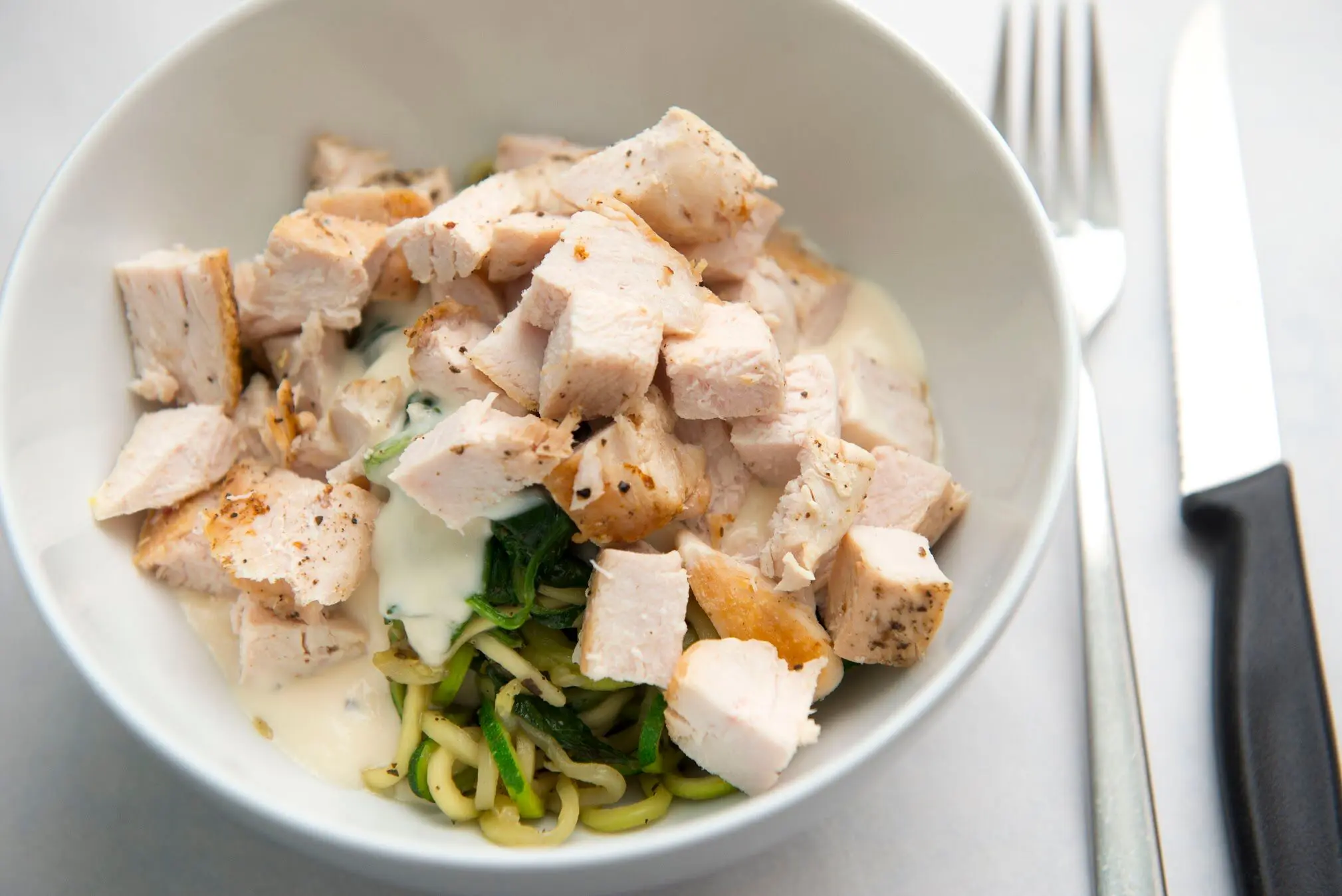 Makes 1 serving
2 ounces diced chicken breast (meal prepped)
1 cup zucchini, spiralized into noodles
1 cup spinach
1 teaspoon olive oil
Minced garlic, to taste
Salt to taste
Pepper to taste
Italian seasoning to taste
? cup Alfredo sauce, warmed
1. In a skillet, add olive oil, minced garlic, zoodles, spinach, and seasonings. Saut? until zoodles are just soft and spinach is wilted, about 5 minutes.
2. Place zoodle and spinach mixture in a bowl, top with cooked chicken and Alfredo sauce. Enjoy!
Nutrition information: 251 calories, 15g fat, 8g carbs, 21g protein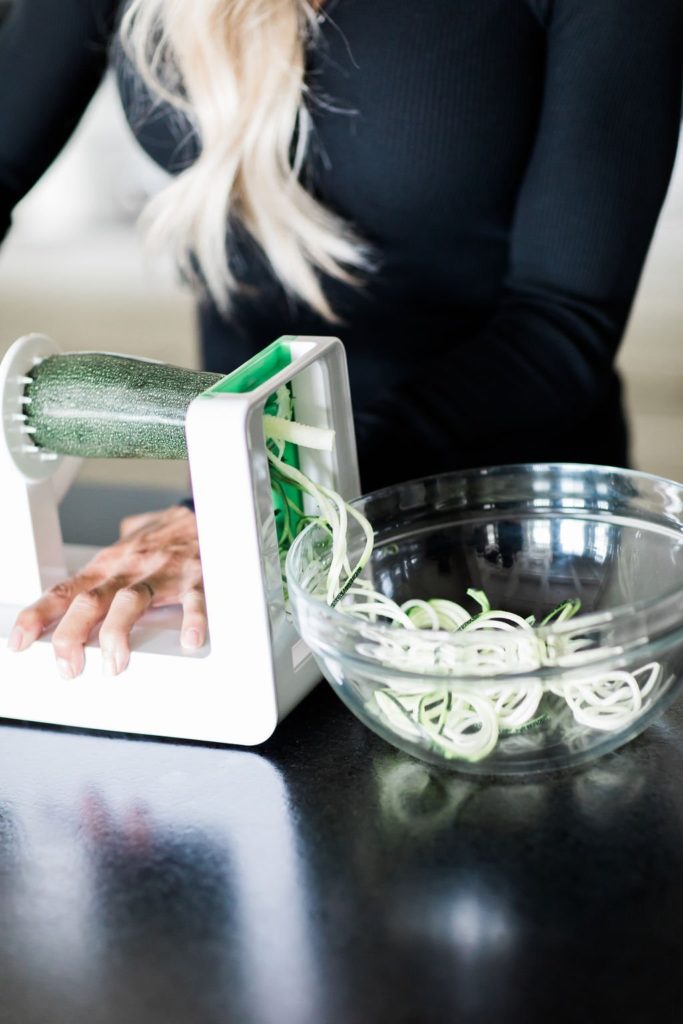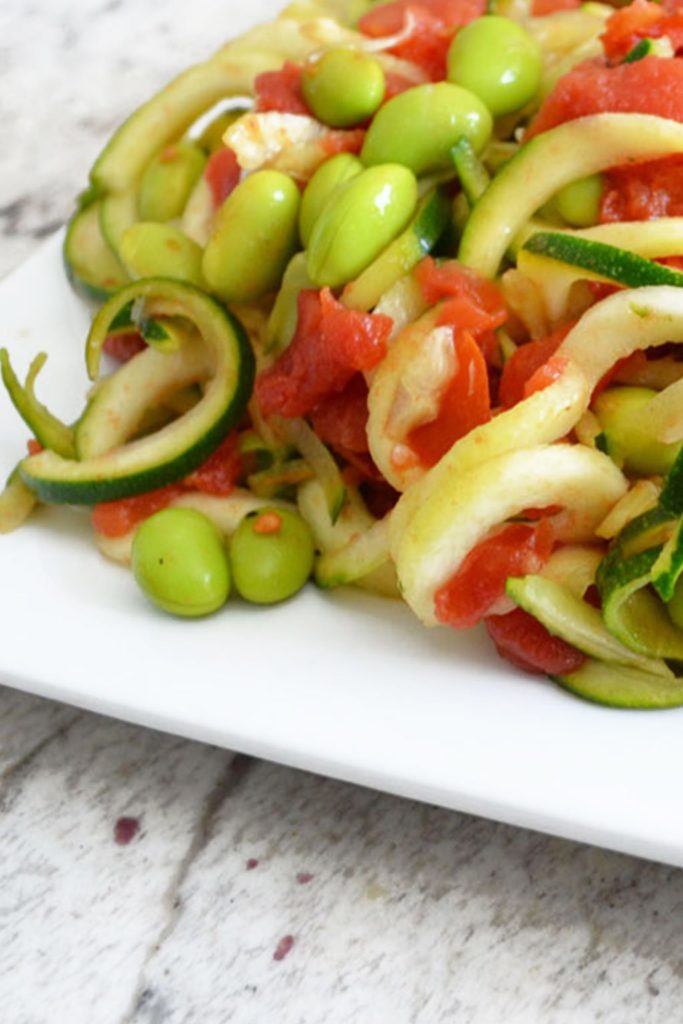 Bonus Tip! Swap any pasta side or vegetable side for zoodles cooked to your liking! A quick and easy, go-to at our house is to saut? them with some garlic, a smidge of olive oil, salt, and pepper. Easy, peasy, and you've got oodles of zoodles to fill your belly and keep your transformation on track.
So…have you tried zoodles yet? If so, what's your fave way to eat them? Please share! If not, give 'em a try and let me know what you think. You'll be hooked?I promise!
xo,
Heidi
Related reading:
Go Green or Go Home! Top Tips for Sneaking in Those Veggies
Tuesday Tip: Fruits and Veggies ? Out of Sight, Out of Mind!
How Colorful Are Your Veggies?
Eat Your Veggies!
Six Tips for Diet Success