Are you ready for an at-home transformation that is definitely one for the record books? Jacqueline is a close friend of one of our team members, and when I first heard about her and her 350 lb weight loss (yes, you read that right?no typos?three-hundred-and-fifty-pounds!!!), I KNEW I had to share her story with the world! So grab a healthy snack and your water bottle, take a seat, and be prepared to be totally inspired. Here?s Jacqueline?s transformation story in her own words…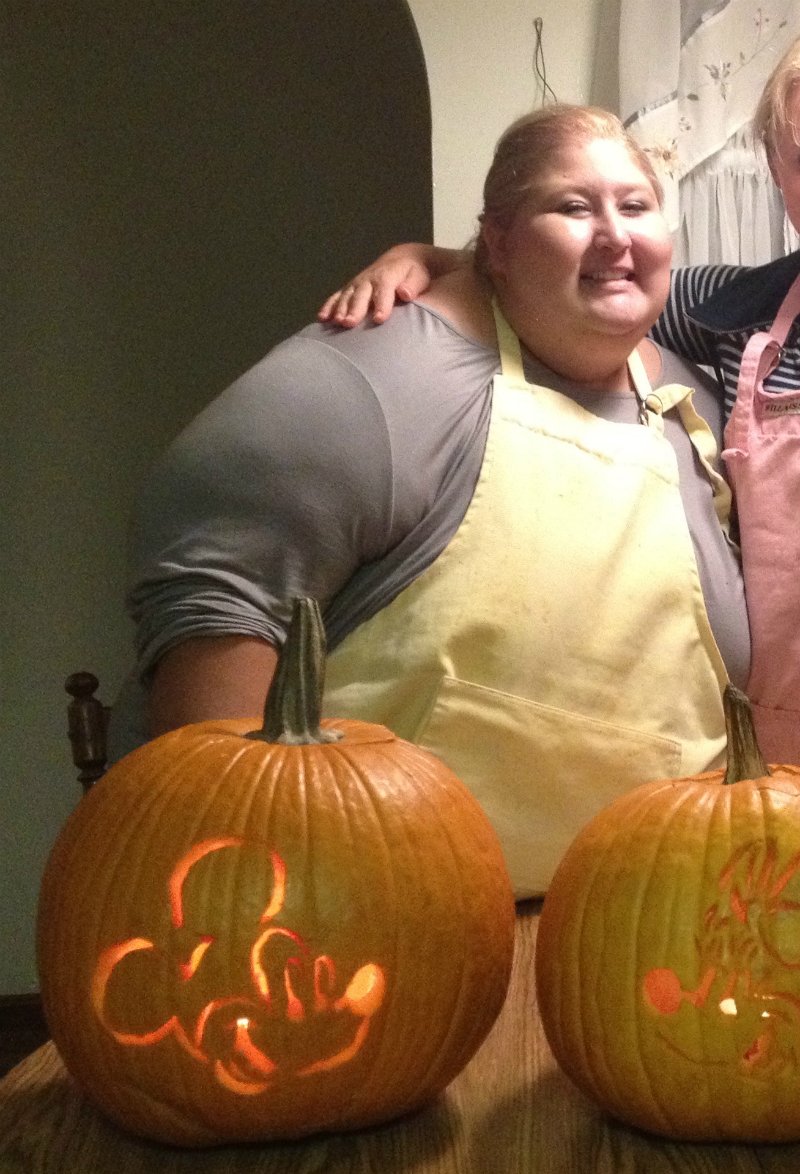 My name is Jacqueline Adan, I am 29 years old, I am from California, and I have been overweight most of my life. I had a hard time with my body image and hated the way I looked from a very young age, and the more upset I got about it, the more I ate. I was also frustrated and mad at myself for allowing food to take over and allow me to be so overweight. It seemed like no matter what I did, I could never stick to any ?diet? plan and would end up gaining the weight back, plus some, or I would just quit when it got too hard and would turn to food again. I was always different than everyone around me because I could never eat what my friends were eating because I was always ?dieting? or worrying about food and my body, and I was tired of it! When I started college in 2005, I had had enough and just completely gave up and just wanted to live a ?normal? college life, so I began eating like everyone else and not caring anymore.
At the end of 2011, just a few months before my 25th birthday, my boyfriend Kevin and my sister Jenny decided that we needed to take a trip to Disneyland?a place I have loved ever since I was born. It?s a place where I was immediately transformed into a princess as soon as I walked through those gates, a place of magic and fantasy, and a place where anything was possible and where dreams really did come true. I thought that maybe taking a trip to the ?happiest place on earth? was just what I needed to boost my spirits, but when we got there, I had to rent a wheelchair because I could barely make it walking to the front gate. I was so embarrassed about how I physically could not walk and that my weight had become so bad that I needed a wheel chair to get around. I remember wheeling around Disneyland and feeling like everyone was staring at me, judging me, and looking at this fat girl on wheels who couldn't even walk! I was ashamed! I told my sister and Kevin that I didn't want to go on the rides, but really, I knew I just wouldn't fit on them, and that killed me! I agreed to go on a few rides that I thought I would be able to fit on; however, I forgot about one little thing. As we approached the front of the line, I saw it…the turnstile. My sister went through, Kevin went through, and I…got stuck! I was mortified! Once I got out, I laughed it off, but at that moment, I had never felt so much guilt, shame, and embarrassment, and I couldn't believe that I had allowed myself to get that big. I went to the bathroom and sat there and cried.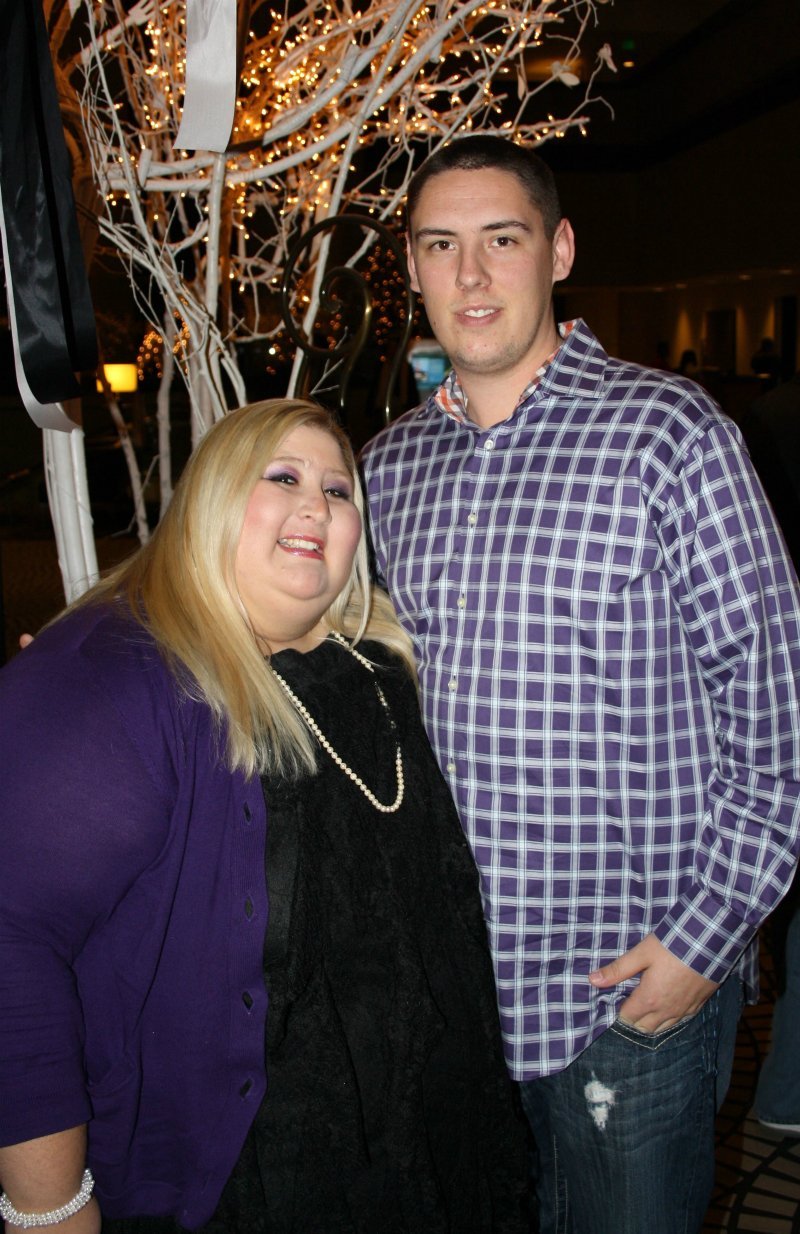 In February 2012, a few days after my 25th birthday, I remember waking up one morning and deciding I needed to change?I wanted to change. I decided to call Jenny Craig, not knowing how much that one phone call would change my whole life! As I prepared myself to step onto the scale once again, my mind was flooded with emotions, but nothing could prepare me for what I was about to see on that scale. I broke down and started crying right there in Jenny Craig. After I calmed down, I wiped my eyes, dusted myself off, and said, ?Ok, I can do this!? and we set a goal for me to lose more than 300 pounds! I wanted to at least get into the 100s. As I left the center that day, I felt determined, ready, overwhelmed, and scared! I am the kind of person that if I really set my mind to something, I am going to do it. Nothing was going to stop me this time. With the tremendous help and support of Jenny Craig, my consultant, my family, my friends, and the unconditional love of my boyfriend Kevin, within the first year, I lost 100 pounds!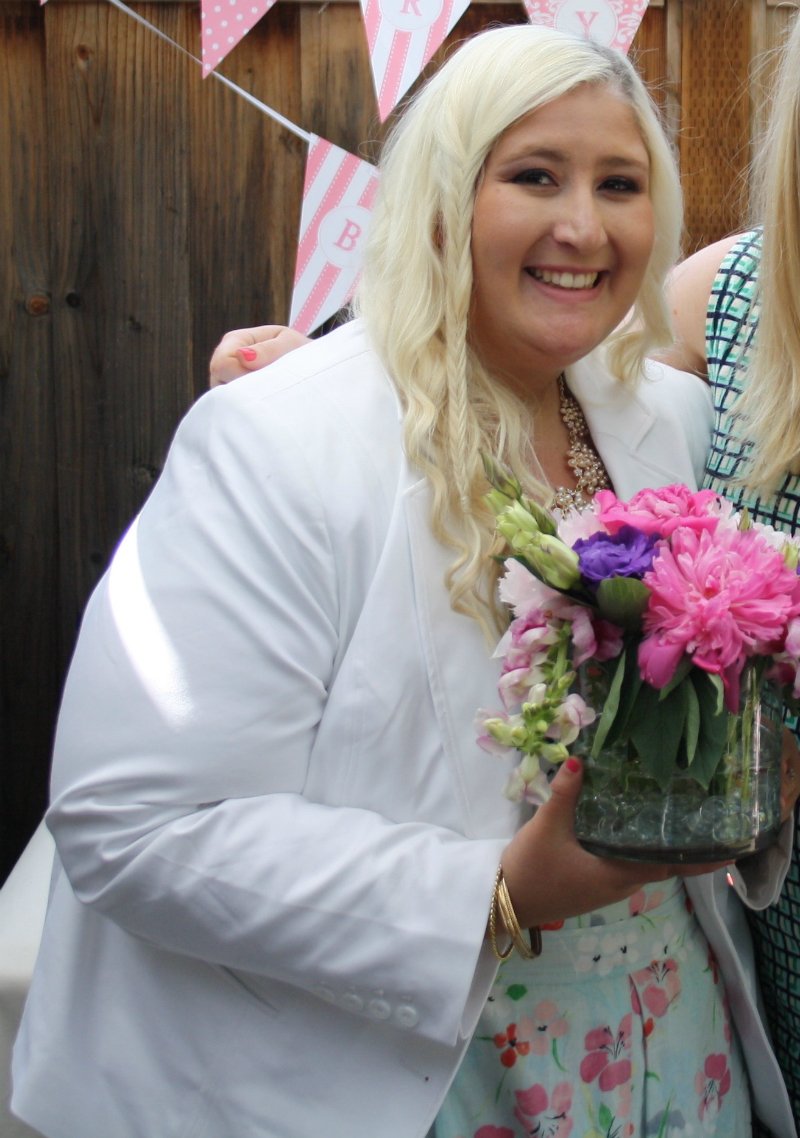 In May of 2013, I reached my first ?big? milestone…I was halfway to my goal weight. Another thing that happened that year was my first trip back to Disneyland in August with Kevin, Jenny, and my cousins. I was a little nervous to go back, but it was my little cousins? first trip, and I wasn't going to miss it for the world! I still had to get a wheelchair to help with the walking, and I was really nervous to go on the rides. But no matter how much I doubted myself and thought that I was too big to fit, my cousins took my hand, and we got in line. I was able to fit on all of the rides, and I didn?t get stuck in any turnstiles even though that was the most difficult thing for me mentally. I wasn't going to allow my weight to stop me from living my life any more.
At the end of 2013, we took another trip back to Disneyland, and my life changed in another big way. Kevin proposed to me in front of the Disneyland Castle on Christmas Eve! I had never felt so happy in my entire life! I really did believe that Disneyland is the place where ?dreams really do come true,? and this was a huge motivation to keep me going on this journey. Here I was down almost 200 pounds, more than halfway to my goal, and now engaged to the man who was always by my side, no matter my size. I was determined to get married in a non-plus size dress, and I told myself that no matter how long it takes, I will get married with the body I have worked so hard for, next to the man who was by my side through it all! It truly was a great end to a great year! I felt like a real princess!!
In the beginning of 2014, I began to struggle a little bit. The weight wasn't coming off as fast, and I allowed that to really discourage me. I started looking at how far I still had to go instead of how far I had come. I had a hard time eating anything and couldn't get anything down, so we decided it was best for me to try cooking my own meals to see if I could eat again. I still had a hard time eating anything, and I wasn't getting enough calories, which was causing my migraine headaches to be worse, and the weight was still not coming off. I started eating different foods and mentally had to tell myself that eating was not going to make me fat or gain weight. It took a little while, but I was finally able to get back on the right track and continue my transformation.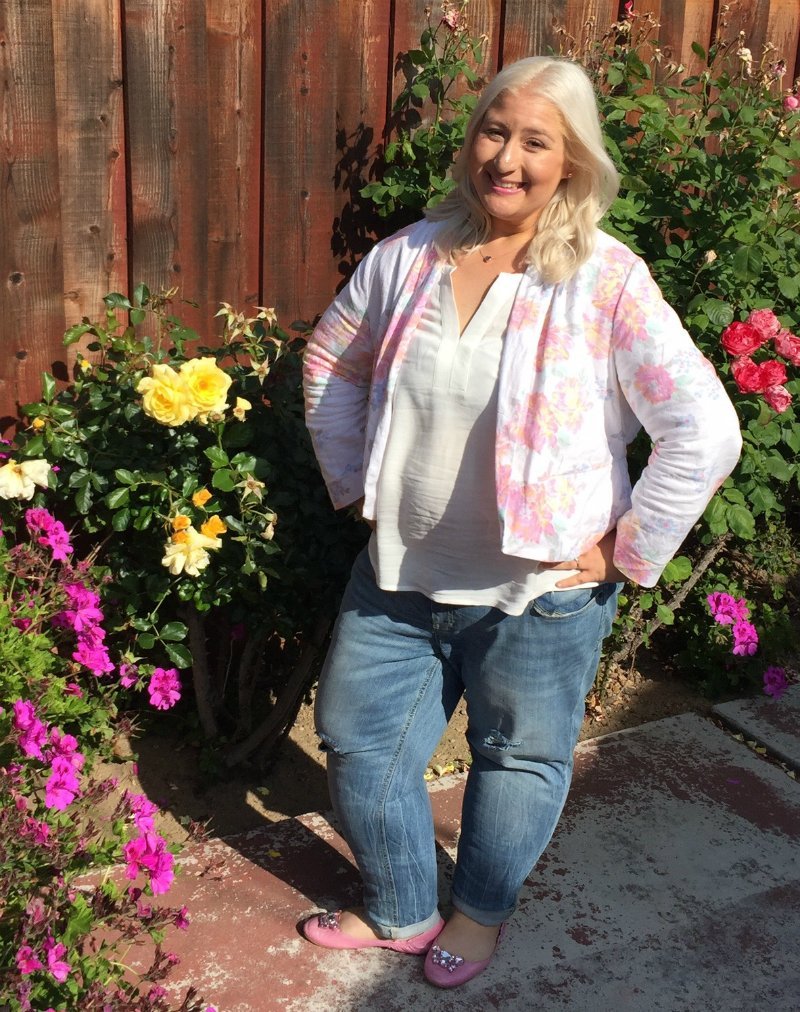 In January of 2015, I started a ?boot camp? class at ?Fit For Life Solutions,? and I love it! My trainers are all super supportive and really work with me and help me modify things so I can do all of the moves. I am doing intense exercise with cardio and weights 4-5 times per week. The number on the scale is not only dropping, but the inches are as well. I can actually see some muscle definition now, and I was so excited when I could see my collarbones for the first time in years! I am so glad to have found more amazing people to add to my support team. Not only do I have the best trainers, but I also have an amazing support group in all of the people I work out with. They are so supportive and encouraging and are always there to keep me going.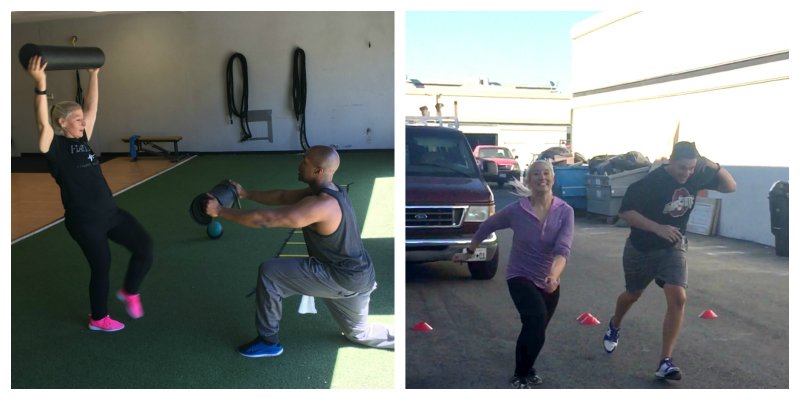 Currently I have lost around 350 pounds, I am still going to boot camp 4-5 times per week, and I am still eating Jenny Craig food. My weight has stabilized for about the last 6 months; however, I am still seeing drastic changes in my body.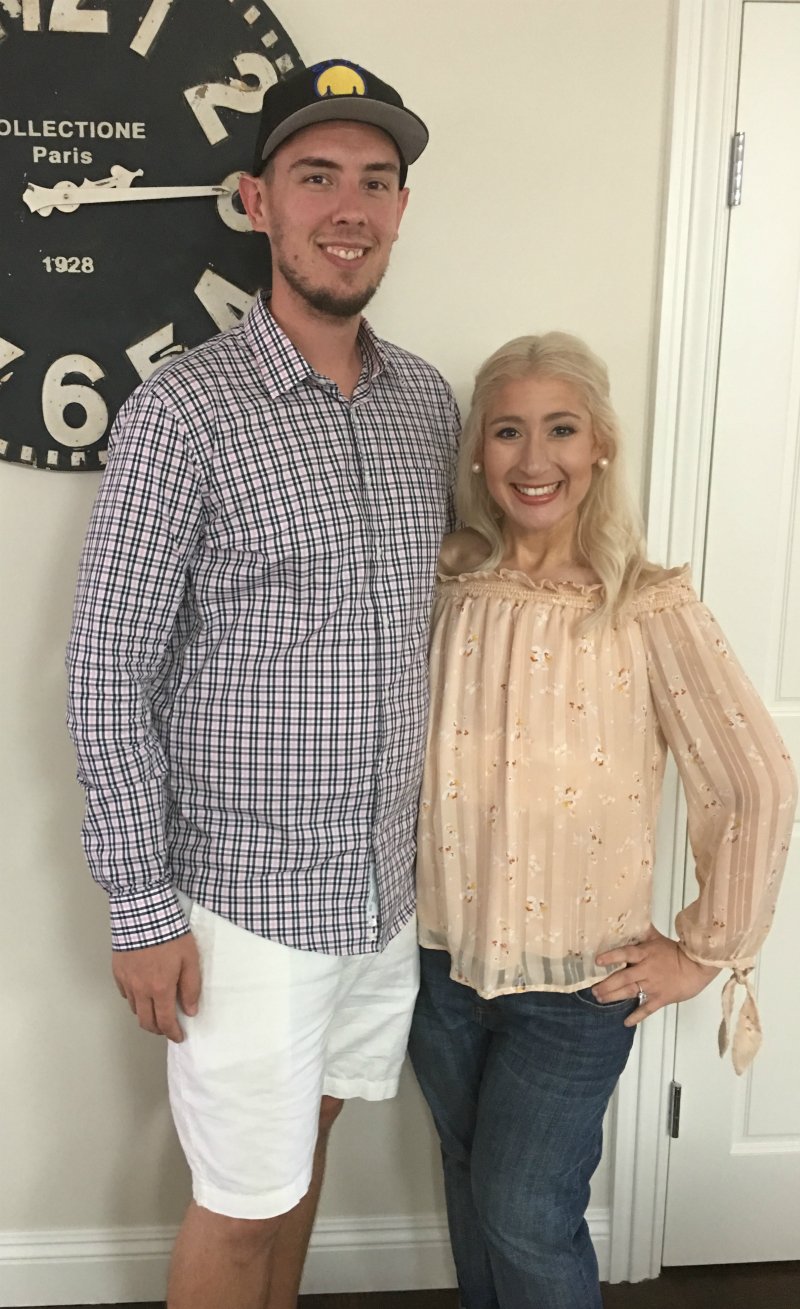 The only problem I am now facing that I have lost the weight is all of the extra skin. I am trying to be okay with it, but mentally, it still causes me a lot of issues. Physically, it is causing me headaches, severe neck and back pain, and rashes/irritation. On top of all of the medical issues the extra skin is causing me, I am still in the process of fighting my insurance company to cover the costs of surgery because they are deeming it cosmetic. I'm trying not to let this stress me out too much and keep my mind and body positive and calm, especially since I?m still recovering from my first skin removal surgery I had on July 28th.
My journey does not end here, and I am excited to see what the future holds for me! I have my whole life ahead of me, and I am living a life that I am proud of and not ashamed of anymore. I can now plan trips to Disneyland without needing to worry about fitting on the rides or renting a wheelchair. There is an ongoing joke in my family that after all of this is said and done that I will end up having a destination wedding and forget a wedding dress all together and just get married in a white designer bikini. To quote Disney, ?Anything is possible, you just have to have a little faith, trust, and a little pixie dust.? We will all just have to wait and see…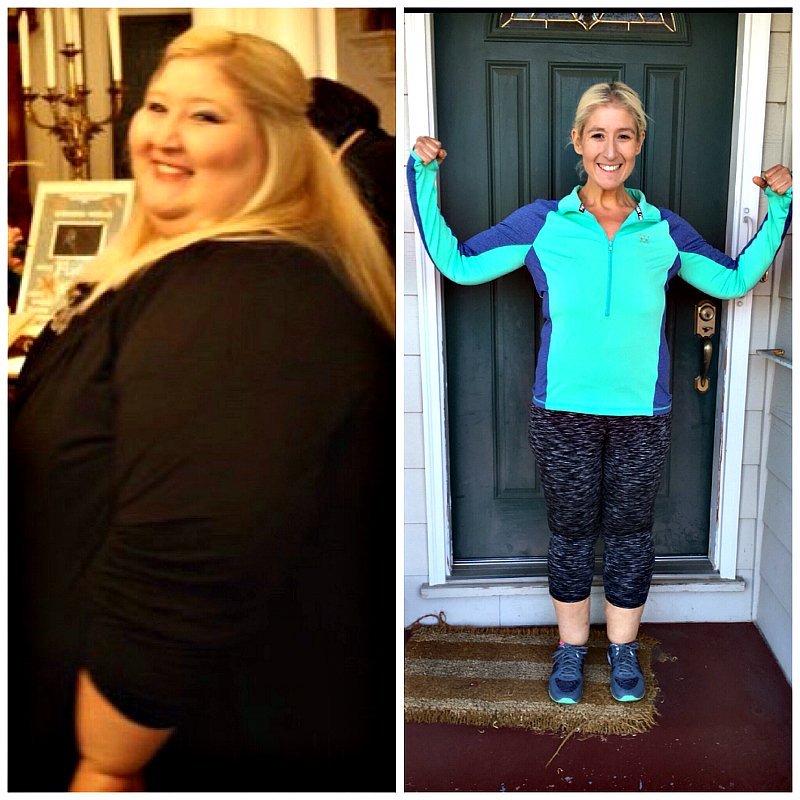 I LOVE Jacqueline?s story! Not only has she lost 2+ people, but she?s also gained worlds of wisdom that I KNOW will be helpful and inspiring for anyone who is on a transformation journey. I wanted to get to the "how" of her transformation success, so she and I had a little Q&A:
What is the hardest change you made during your transformation?
The hardest part of my journey is still being ?okay? with the number on the scale. Especially when you know that you are following your meal and workout plan.
What advice would you give to those who are beginning their transformation journeys or who are having a hard time on their journeys??
Do it for YOU! Always remember why you started and think back to that to help you keep going. It is going to be difficult, and there will be moments when you want to give up, but if you continue to stay focused on your goals and what you are trying to achieve, it will be easier to make the ?right? choices. Think about what you want in the end, not what you want right now in that moment.
What advice would you give to those who say they can?t do this on their own?
You can, and you will. Anything is possible if you work hard, believe in yourself, and never give up and really want to change. You can do it.
What are your top tips for transformation success?
1. You need to be ready to change. Do it for yourself, not for anyone else.
2. Always believe in yourself no matter what anyone else says?don?t let them discourage you. Never let go of your goals or dreams, no matter how big or how long it may take to reach them.
3. Never give up! Do your best every day. And like my trainer always tells me, ?Win everyday.? If you eat ?clean? and get your workout in…you win!
4. Don?t care what others think. Their comments, looks, stares, judgments, and doubts will never stop you from getting what you want if you keep working hard and never give up. Prove them wrong!
5. No matter what, smile! You are beautiful?never forget that!
Jacqueline, thank you so, so much for sharing your story with us! I know you?ve inspired me to want to do and be better, and I know you will continue to inspire everyone who hears your story!
For those of you who are on your own transformation journeys, what is your #1 takeaway from Jacqueline?s story? What is one thing you will do today to get closer to achieving YOUR transformation goals? Please share?and inspire us?below!
Xoxo,
Heidi
Follow Jacqueline?s continuing story on her blog and on social media:
Want even more inspiration? Check out these other amazing stories:
Transformation Tuesday: The Amazing & Inspiring Jennifer
From Victin to Victorious: Jo's Picture of Transformation
Weight Loss Wednesday: Jill Cummings
Weight Loss Wednesday: Arenda Franken
Weight Loss Wednesday: Sara Hawes
Transformation Tuesday: The Incredible Kari!
Transformation Tuesday: Kristen Kinney
Monday Motivation: A Couple Transformed!