If there is anyone on planet Earth who could bring me out of a year long Perfectly Imperfect hiatus, it's this lady right here…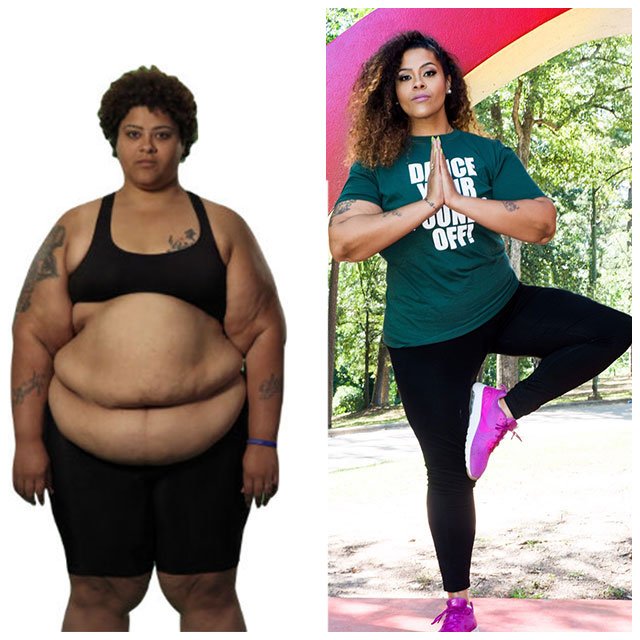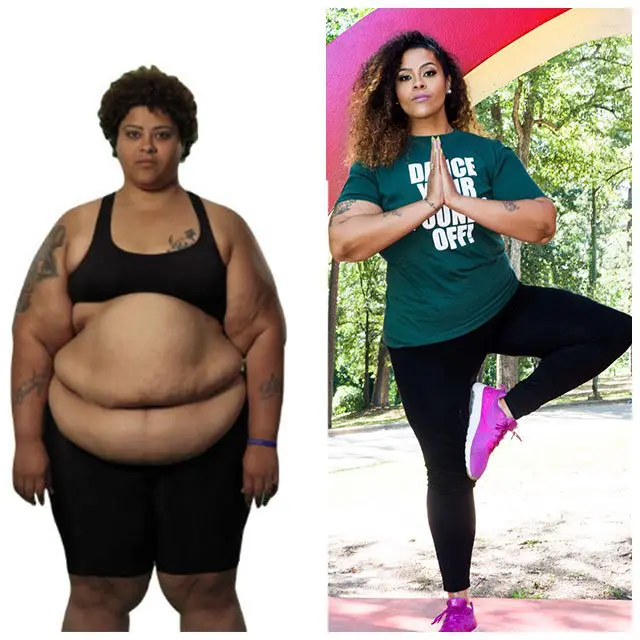 Brandi Mallory is not only an Extreme Weight Loss superstar, but she's also a friend near and dear to Chris' and my heart. This girl is the real deal. So honest, so authentic?the epitome of confidence and loving yourself no matter what stage of transformation (or life!) you're in. A true beauty queen from the inside out.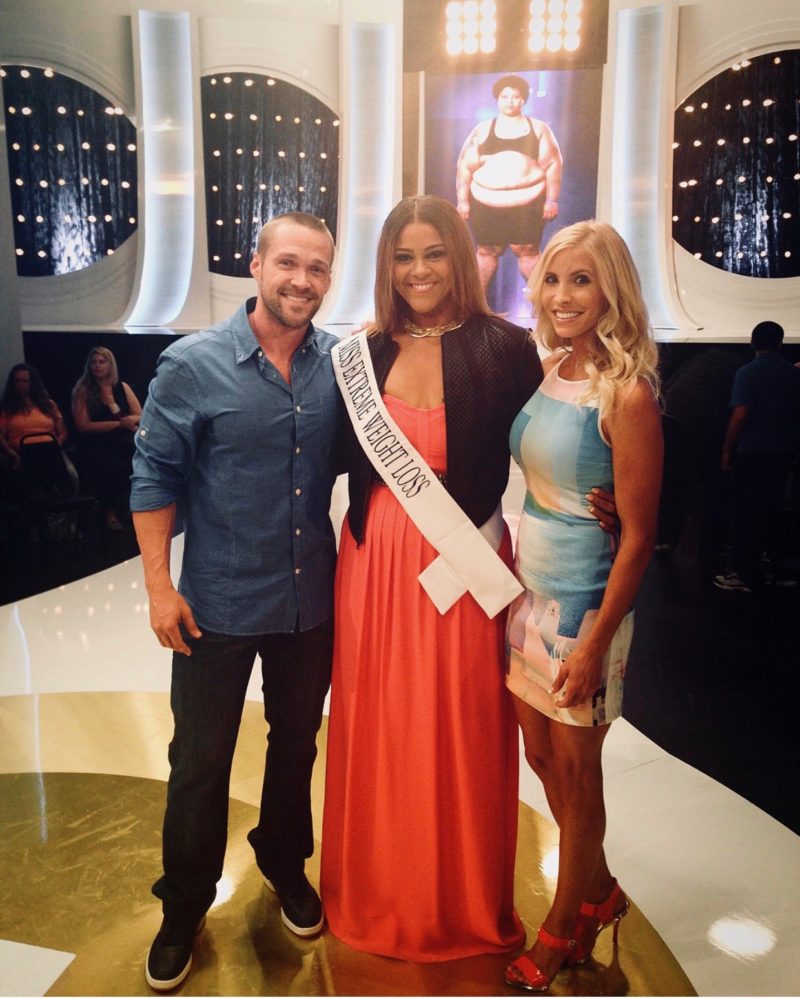 If you don't recognize Miss Brandi from her incredible transformation with us on EWL, you may know her from a video that went viral a couple of months back. It was an instant sensation! And when I say sensation, I mean it in every sense of the word. After posting a video of her confidently dancing, proudly allowing her loose skin?aka "jiggle"?to hang out while wearing just a sports bra and leggings, Brandi?s following skyrocketed from 1,000 to over 40,000 people in just 24 hours! Check out her video and the encouraging words of self-love she posted (below).
@brandimallory When you appreciate it all…even the jiggle, bc that once was solid FAT…as in DIDN'T MOVE WHEN I DID…lol! I was, "Heavy…real Heavy"! "Light on my toes," has always been my descriptive…oh but now! Now…Proud of Myself is an understatement! I can't think of any other word in the English dictionary to describe how I feel abut my life or God's amazing grace and favor over it! #MadebyBeasts #TrainedbyBeasts #TheonlychoiceistoEAT #Beastmodedaily THANK YOU #STLOUIS YOU'RE ALWAYS SO GOOD TO ME! ?

After watching her video, feeling the confidence she truly exudes, and reading her words, it's no wonder why fans were instantly drawn to this gorgeous gal. Her pride in letting her jiggle wiggle is PROOF that Brandi loves the skin she is in. The best part of it all? You can feel the sincerity of her self-love. It's not fraudulent, forced, or a mask trying to cover her own insecurities. It's REAL.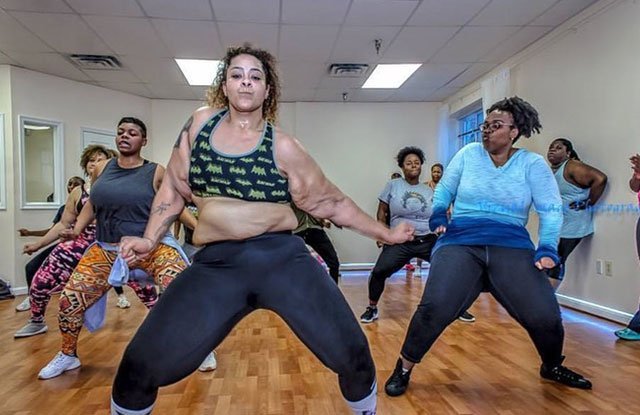 During Brandi's year on EWL, she was one of the few who did NOT qualify for skin removal surgery after the weight was lost. With so much excess (because let's face it?her transformation was UNREAL, and the skin we have doesn't always bounce right back!), fans were left wondering how the excess skin would impact her life post-show…not only physically, but mentally as well.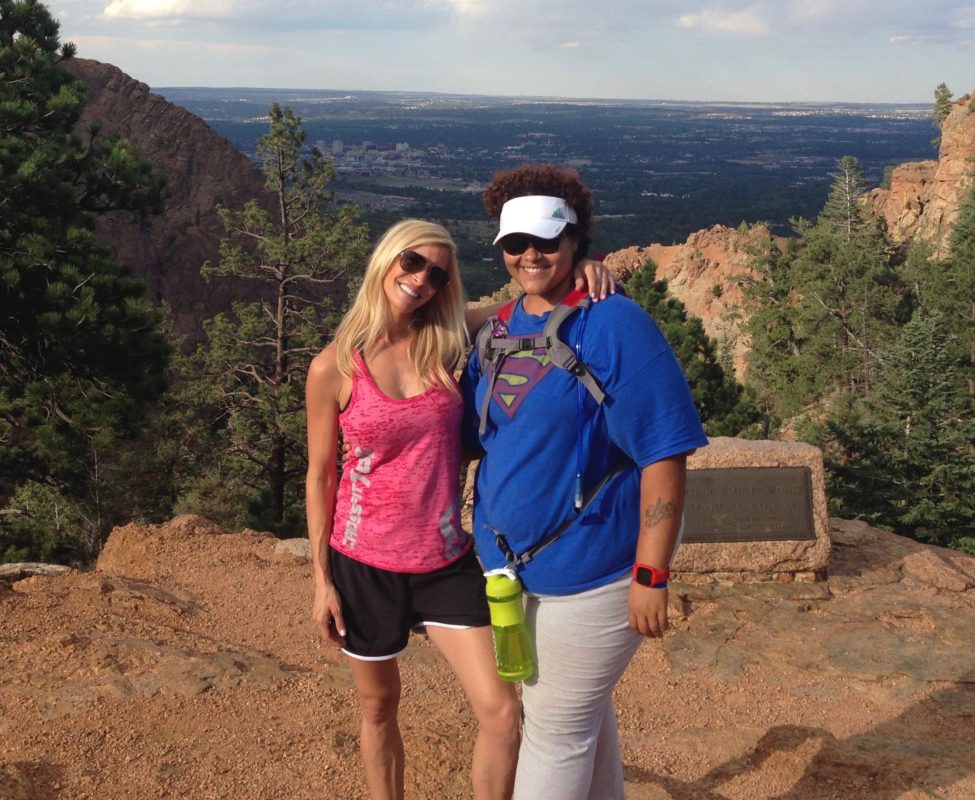 While I could spout off a million and one amazing things I love about Brandi, one of them that always stood out was that she starts with the end in mind. As soon as the show was over, she KNEW the end of that journey was simply the beginning of another. She knew very well that continuing her journey after the show would be a challenge if she didn't take action. So…she flew to Arizona, got her PURPOSE tattoo (Roman numerals one thru one million, representing the million lives she wanted to change, after Chris' tattoo), then went home and got to work! Upon returning home, Brandi found a group of like-minded people and kept doing what she was most passionate about: dancing! And clearly, she never let her excess skin?which can often get in the way?slow her down!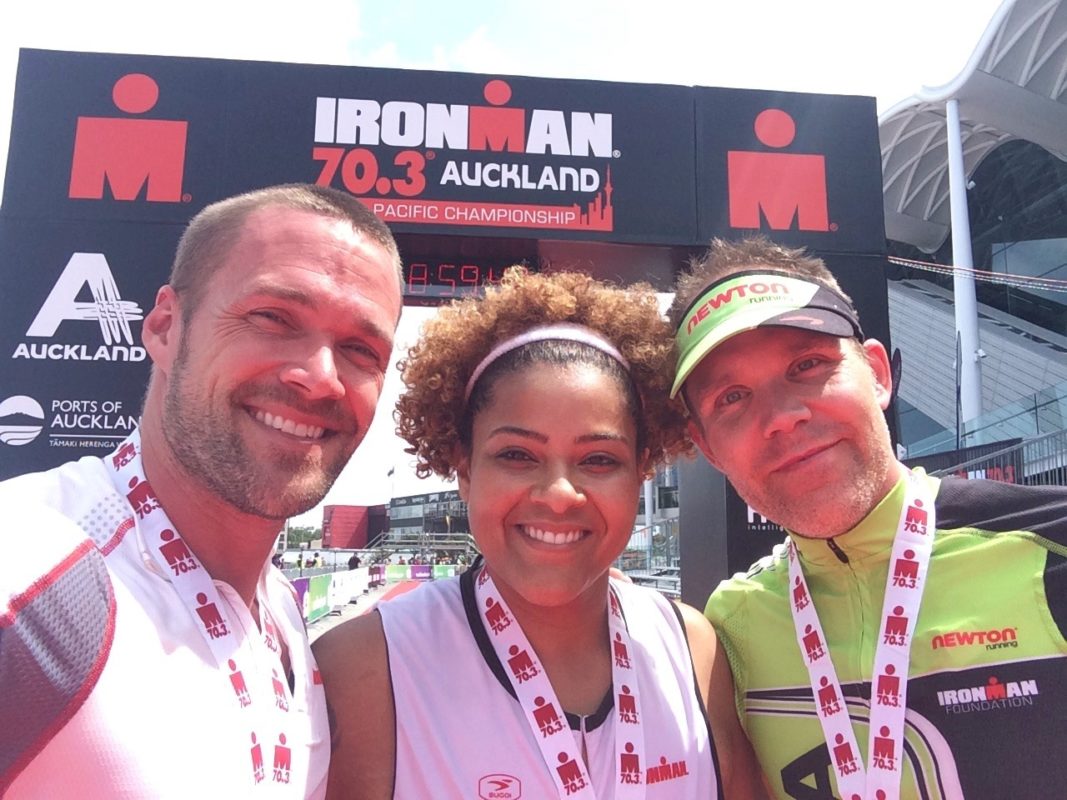 The video above wasn't intended to be a stand against body stigmas, it was just Brandi being Brandi, loving the body she has and appreciating the journey she has traveled. But the world saw this video differently. They (and I) saw it not only as a stand against body stigmas, but also as the ultimate example of self-love and TRUE body positivity. Brandi's video has raised awareness on the idea that beauty is not just a size 0, tight abs, perfect skin, and amazing hair. Beauty is what you make it to be, and it is the most attractive when worn on a secure, confident woman?no matter what size or shape she is.
I caught up with Brandi recently to get her take on what Perfectly Imperfect means to her, how she is staying authentic to herself, and what she's up to now!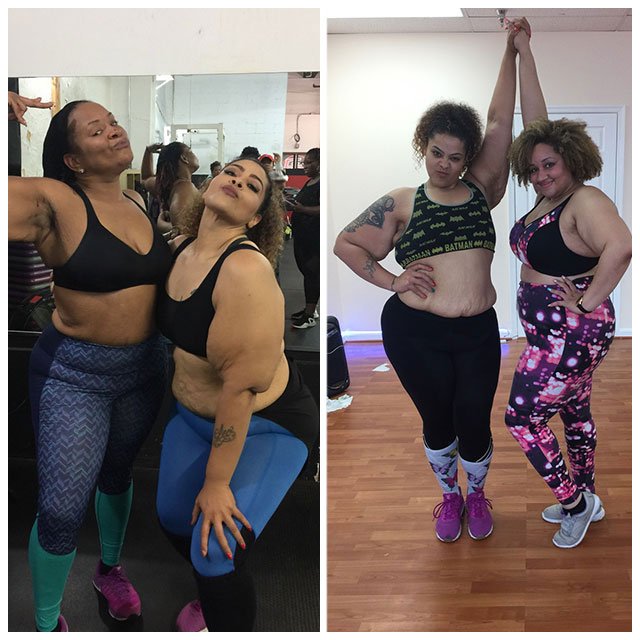 While skin surgery IS still a goal of hers, she doesn't deem it as a requirement for happiness. She said, "Perfectly Imperfect means that I may not look or seem to be perfect because of the 'world's view' of what is acceptable or beautiful, yet I embrace those flaws because I?m not a cookie cutter object! I appreciate my body for all the hard work it has put in. I define beauty for myself, and I don?t allow other people to dictate their feelings over me and how I choose to live my life! I?m Imperfectly Perfect in every way!"
Do you see why I adore her?! Confident, beautiful, and Perfectly Imperfect.
A key part of Brandi's positive attitude about her body is because she is boldly authentic?what you see is what you get. She says, "Authenticity is being transparent no matter what situation you're in! I love being able to share my true self with others. There are too many fake people and things. Being authentic is living your truth!"
I couldn't have said it better myself!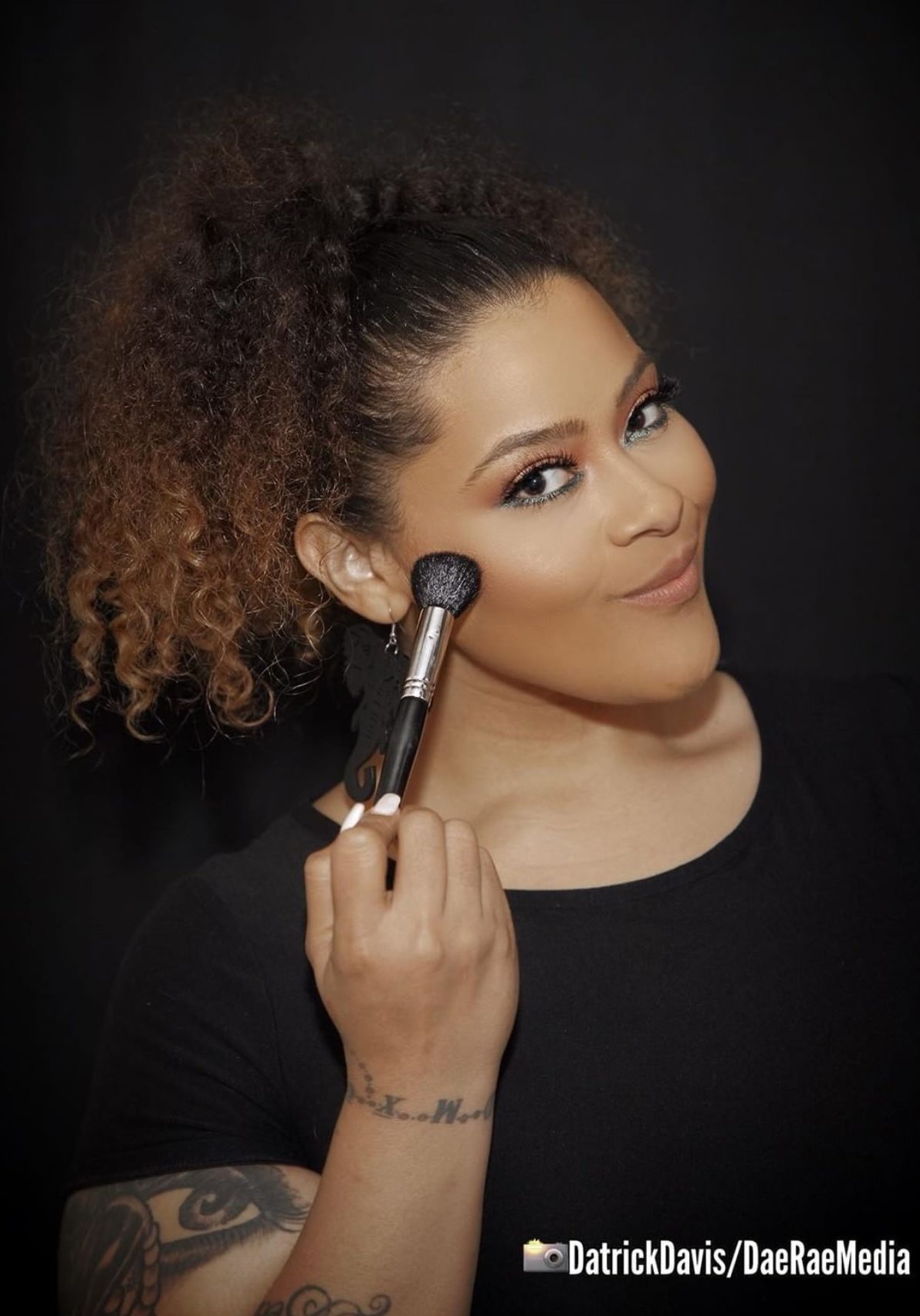 Brandi is using her experiences and platform to spread a message of body positivity across the country, and she is living her dream of empowering others to be confident in their bodies. She knows firsthand that hard work, resilience, and authenticity are vital to transformation and loving your whole self! She summed up her life in this sentence: "We are traveling the country changing lives, and I'm preaching dream chasing, promise keeping, and transformation, and Cardio Queening it while doing so!"
Brandi Mallory, you ARE Perfectly Imperfect exemplified. I am beyond proud to call you friend and to be a small part in the way you've encouraged millions of woman to love the skin they're in. You, sweet girl, are a true inspiration!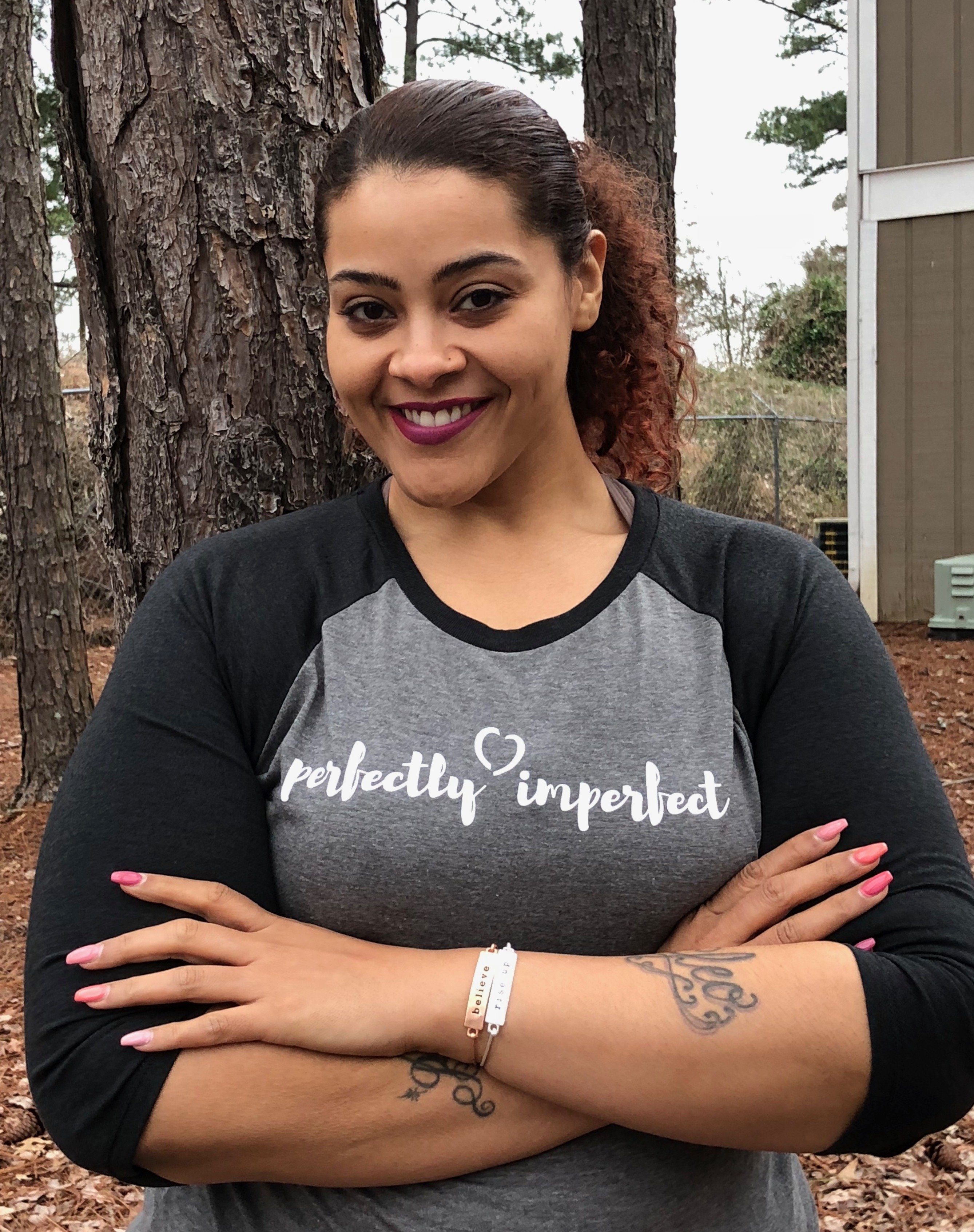 Want to join the Perfectly Imperfect movement?! You can grab this Raglan Tee (so cute! on sale now for $19.95).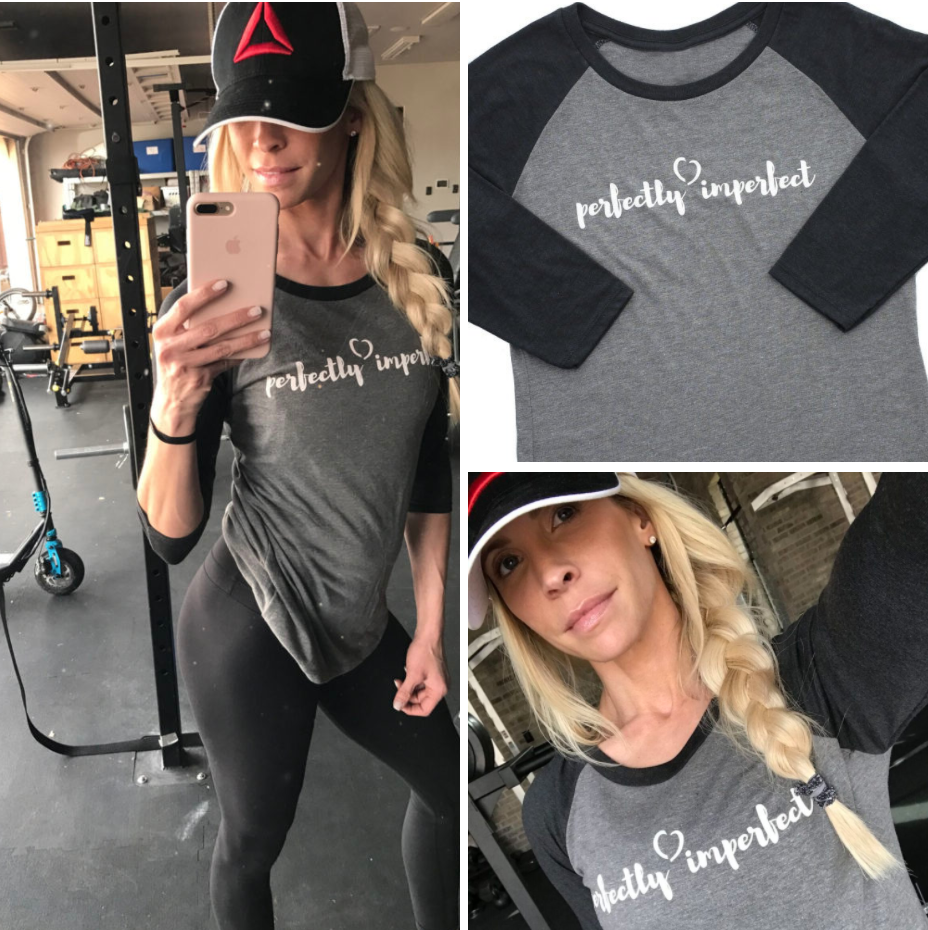 And you can also snag a Perfectly Imperfect Affirmation Bracelet to complete the look?click here.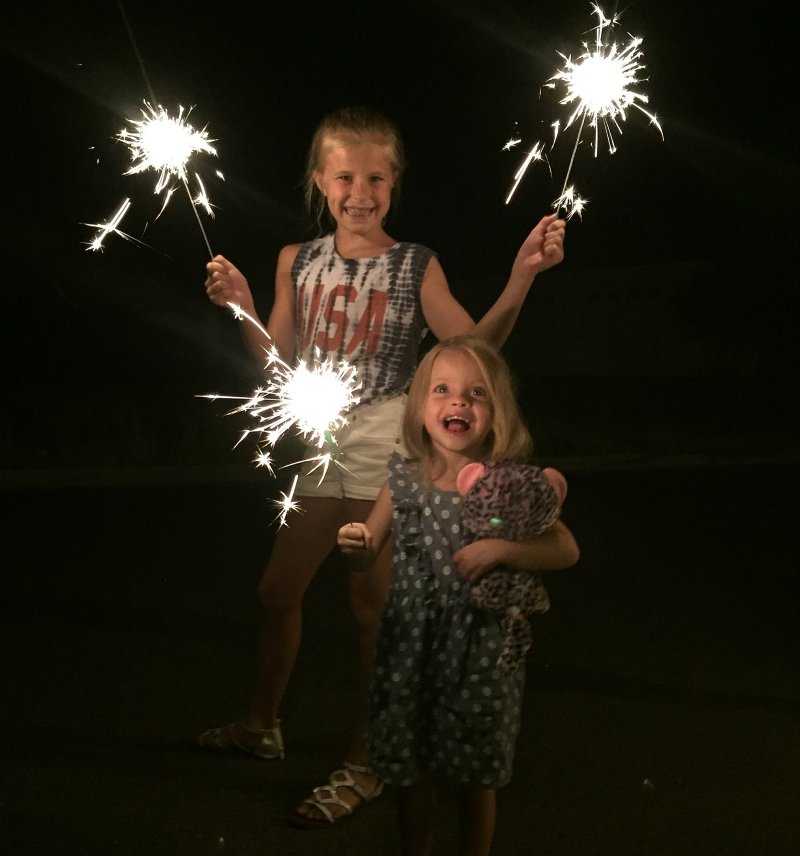 Xoxo,
Heidi
Related reading:
What Are Hips Dips & Why You Should Embrace Your Perfectly Imperfect Self
What ?Transformation? Really Means
Sarah Nicole is Perfectly Imperfect || A True Beauty?s Transformation Story
How I Manage My (Im)Perfectly Balanced Life
Perfectly Imperfect, The Series: Shannan Martin!