Okay, so I know it's only September, BUT.. if Starbucks can go ahead and whip out the Pumpkin Spice Lattes, then I can share with you one of my absolute favorite recipes that I promise you're going to be cooking up on repeat this fall! Besides… I'm ready to ditch this HOT weather for some slightly less hot weather #ArizonaLife.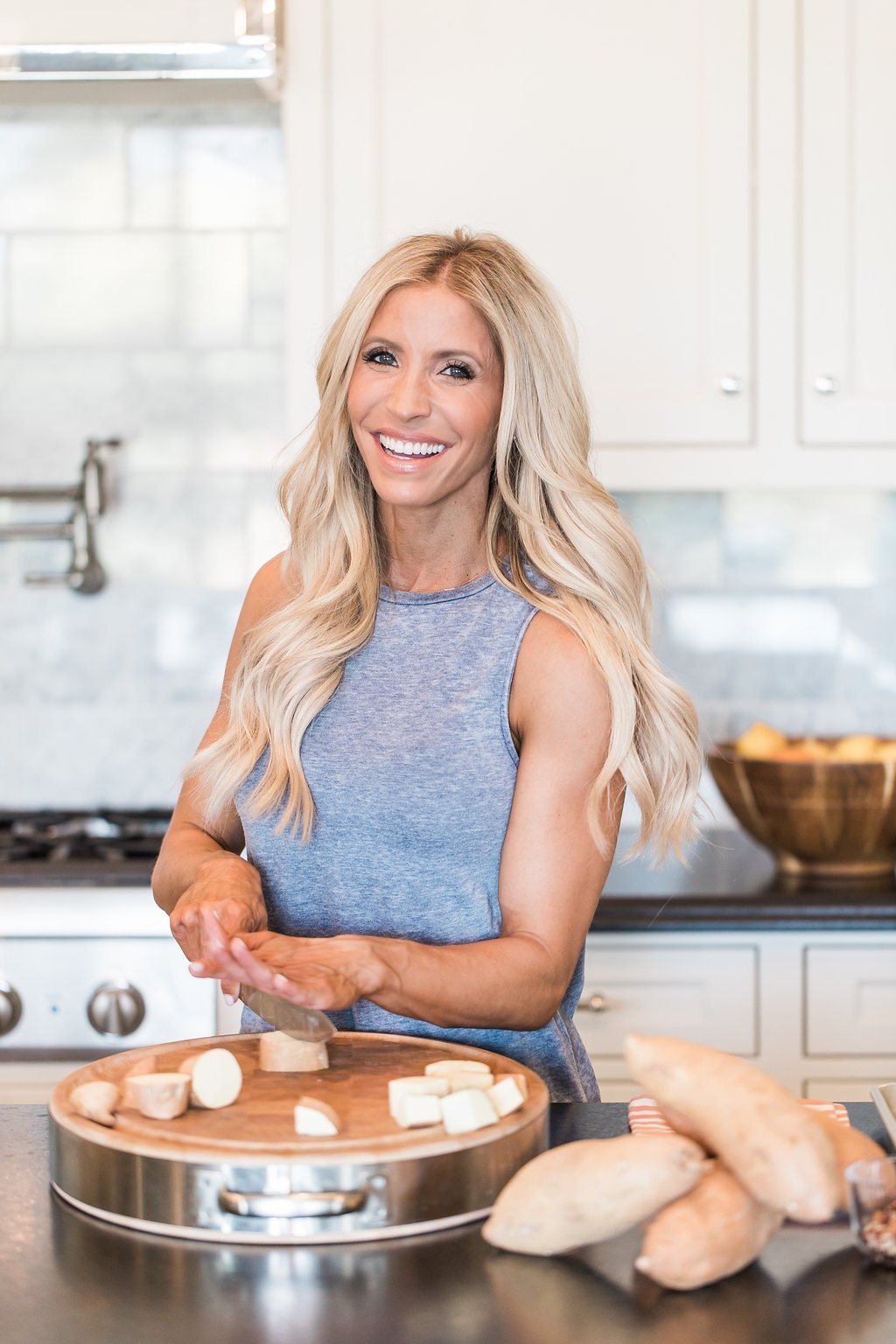 Outfit + Kitchen Details: Mossimo Front Tie Tank (similar in white here),?McGuire Jeans (similar?here?under $40, last seen?here),?Glass Storage/Mixing Bowls, William Sonoma Round Cutting Board
Maple Pecan Sweet Potatoes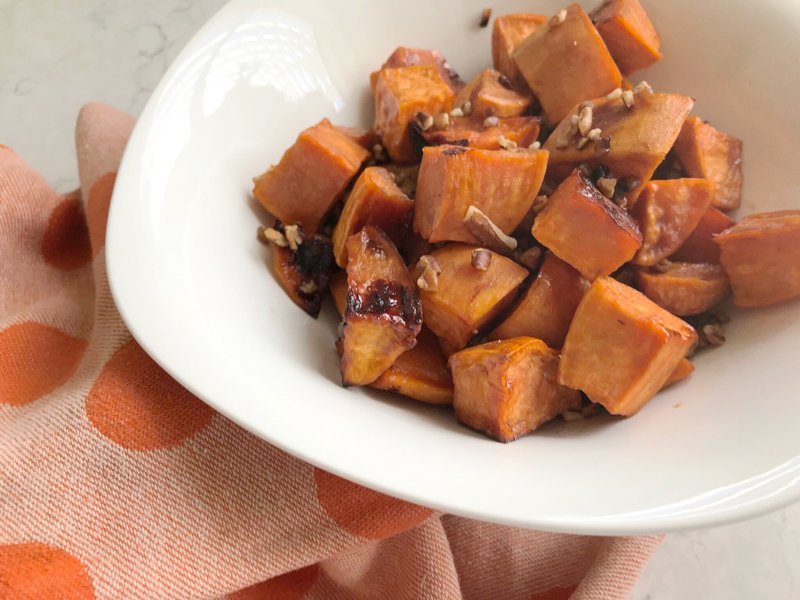 Makes 10 servings
Ingredients:
2 ? pounds sweet potatoes, cut into 1-inch cubes
2 ounces pecans, chopped
1/3 cup 100% pure maple syrup
1 tablespoon butter, melted
? teaspoon salt
Juice of ? lemon
Pepper to taste
Directions:
1. Preheat oven to 400 degrees F.
2.?Arrange sweet potatoes in a single layer in a cookie sheet or 9×13 inch glass dish.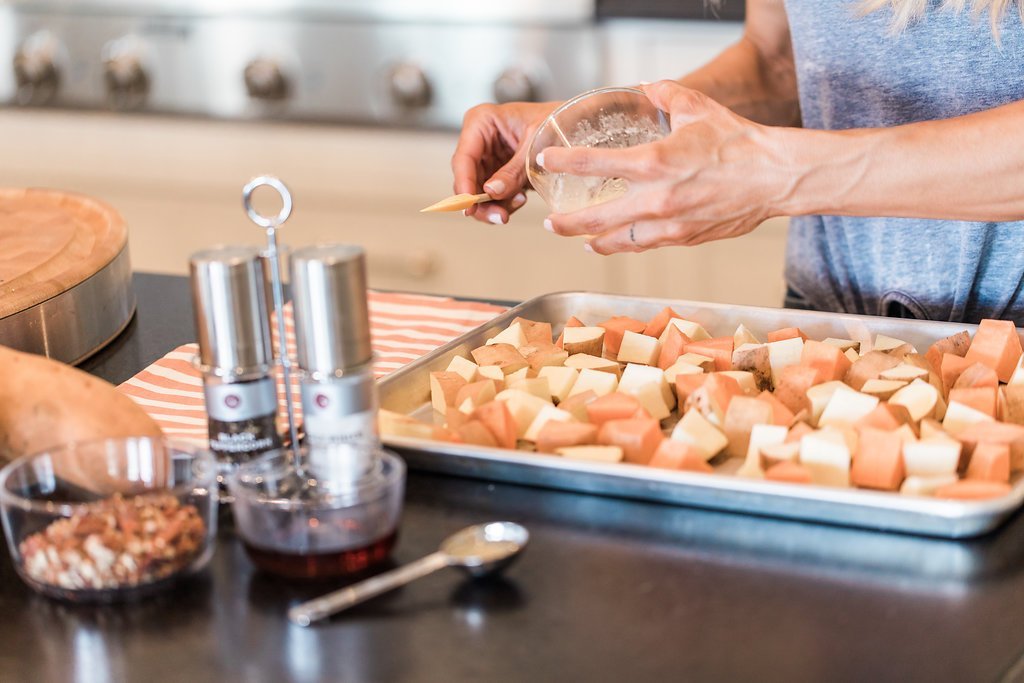 3.?Combine maple syrup, butter, salt, pepper, and lemon juice in a bowl and pour over potatoes.
4.?Toss to coat and sprinkle pecans over top.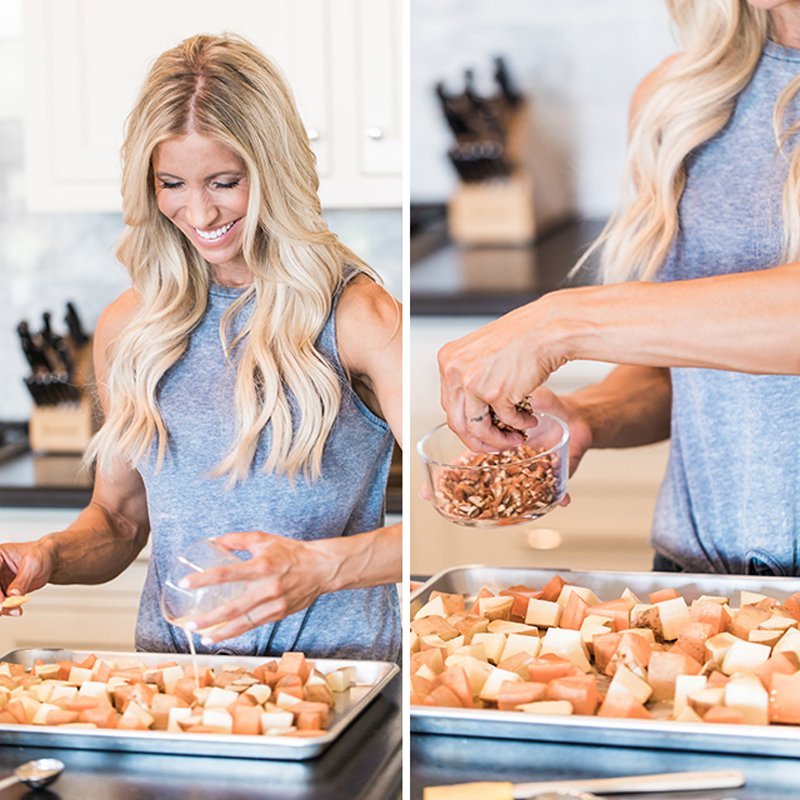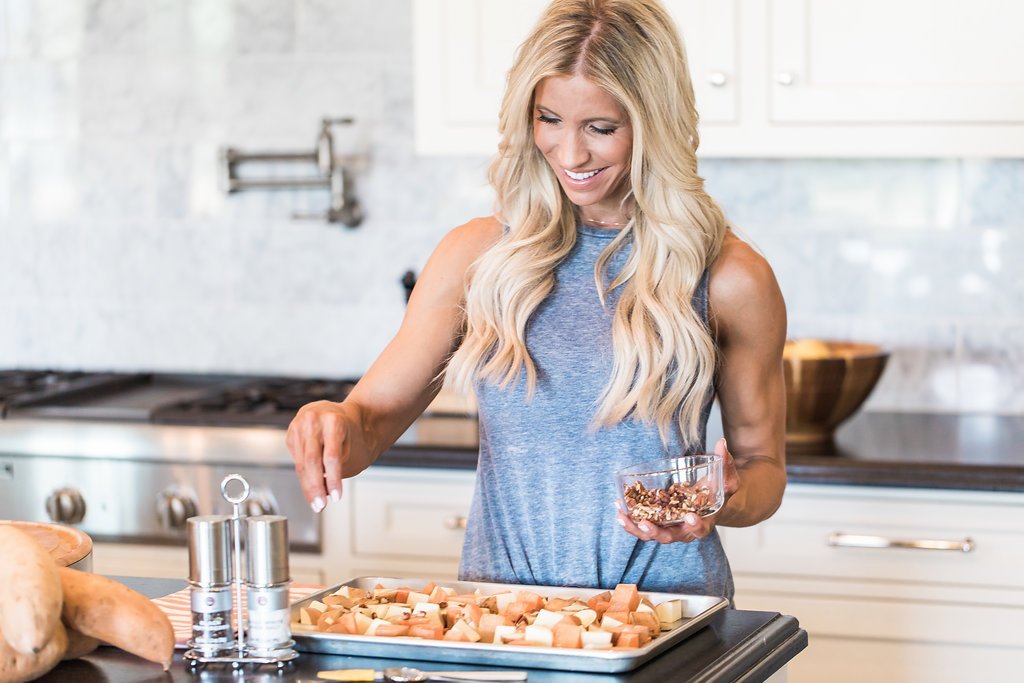 5.?Cover potatoes with foil and bake for 15 minutes.
6.?Uncover, stir, and bake again, stirring every 15 minutes until tender and starting to brown (45-50 minutes).
Nutrition information: 211 calories, 5g fat, 40g carbs, 2g protein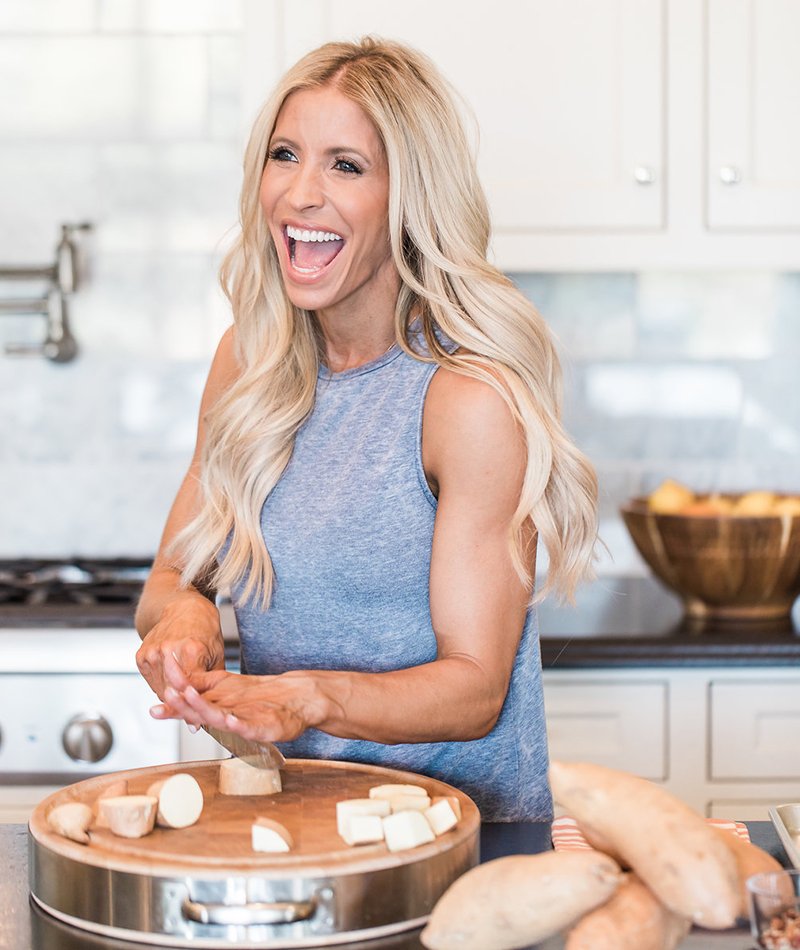 There you have it! So easy to make and so delicious your family will be asking for this one time and time again! Let me know the verdict once you give it a try, or let me know what your favorite family meal is down below!
xo,
Heidi
And here are even more delicious recipes for you sweet potato lovers:
Kale Sweet Potato Salad
Rocco?s Sweet Potato + Chocolate Truffle!
Clean Eats: Sweet Potato Souffl?
Apple Chicken Hash
Powell?s Sweet Potato Pudding Snack