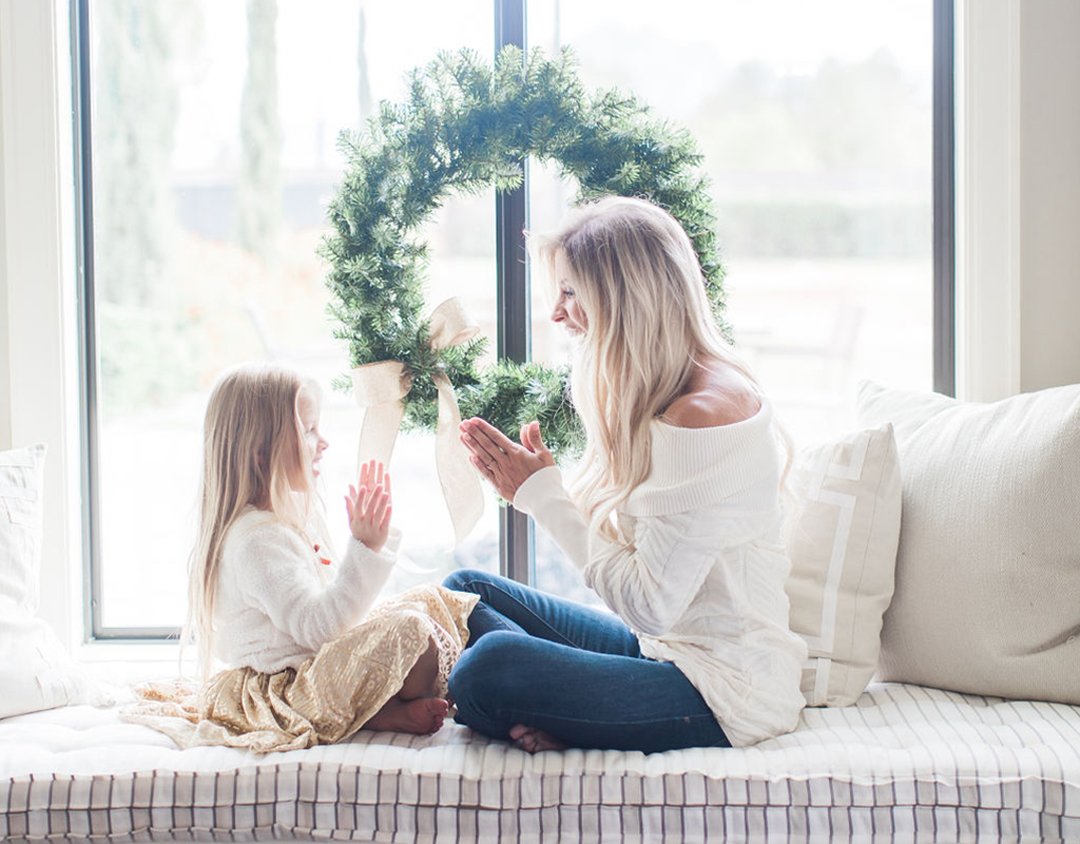 Between meal prepping and table setting, gift wrapping and more, Mrs. Claus is busy this holiday season—and every holiday season, really. She deserves way more credit than Santa, but at the very least, she deserves some time to look the part while spreading the holiday spirit.
If finding time to make yourself look as festive as you feel seems impossible, I've got you covered. Since a few of you have asked about my holiday outfits on Instagram, in the spirit of giving, I give you my two favorite, easy looks for the busy mom, aka Mrs. Claus, this holiday season!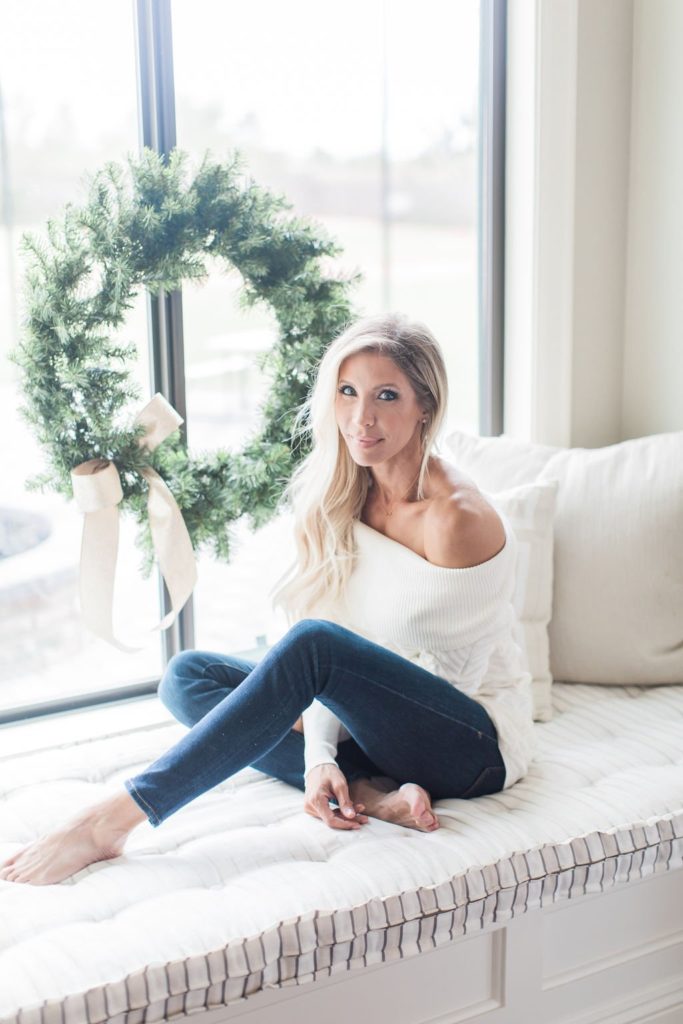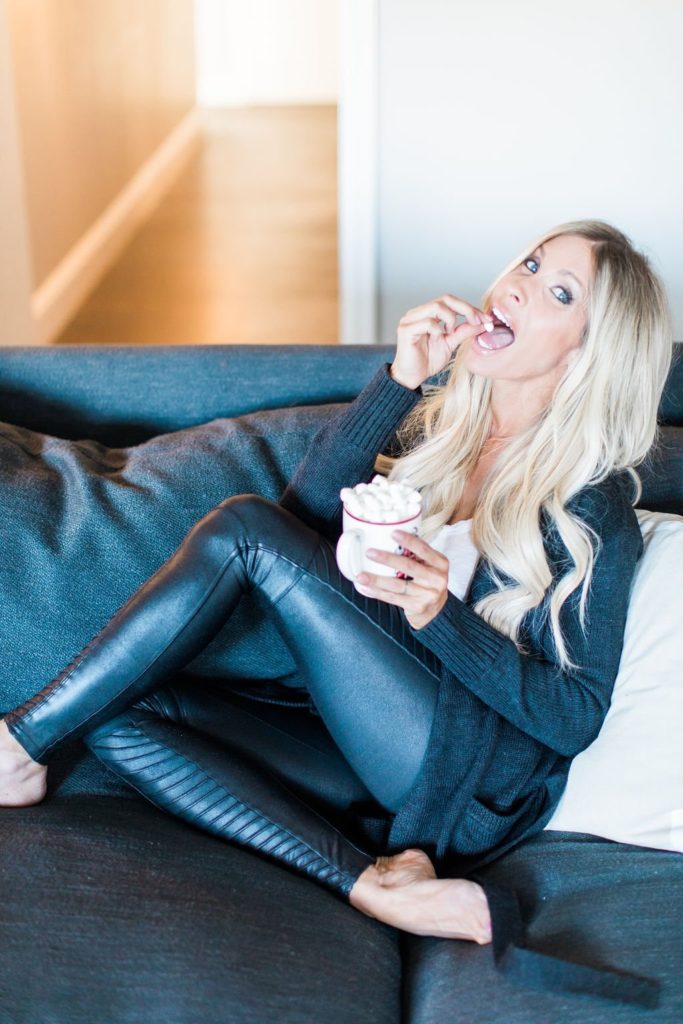 Holiday Outfits for Busy Moms: Sweater-Ready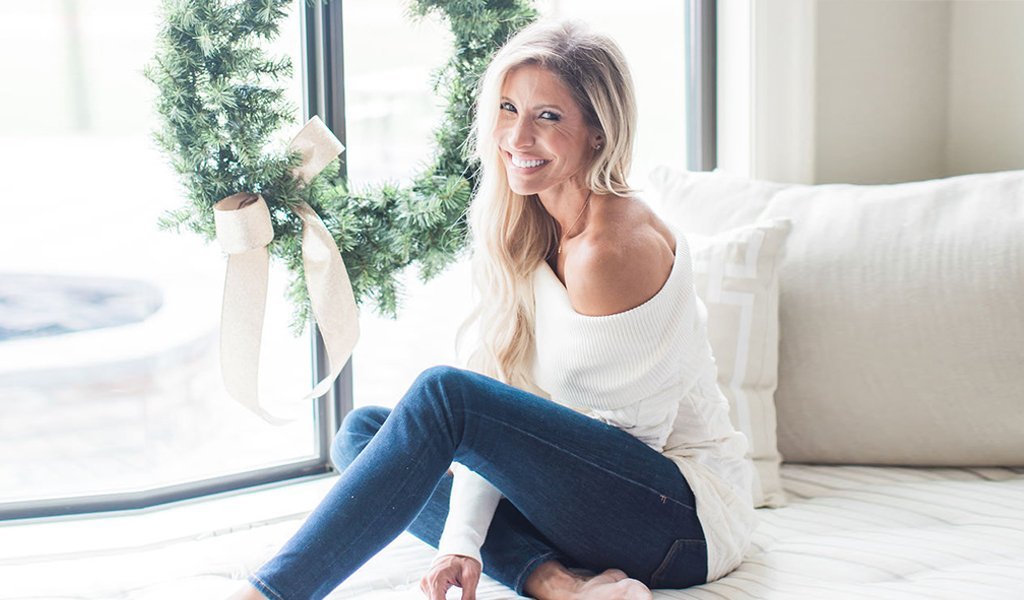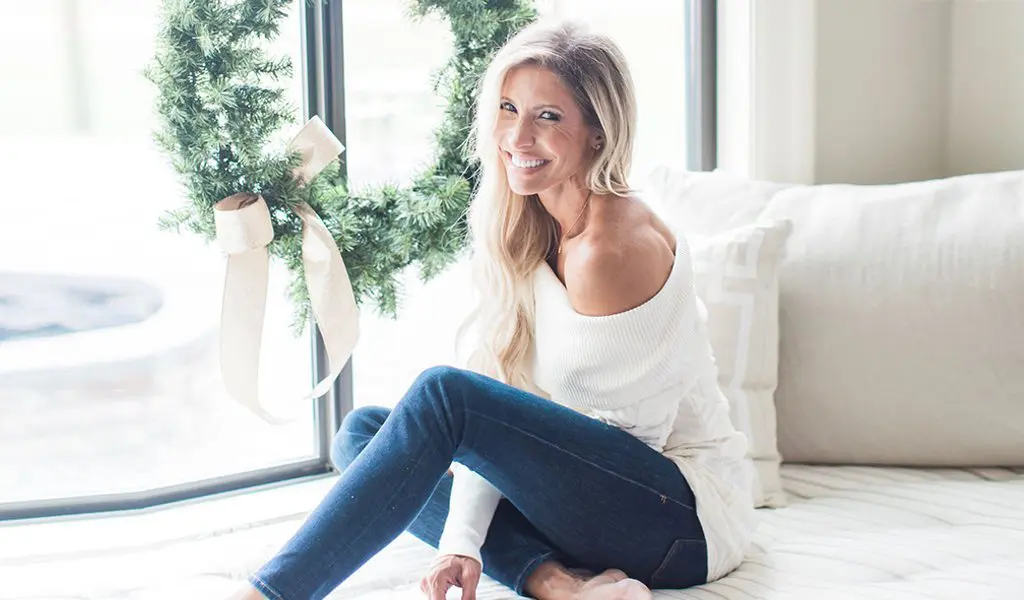 Outfit Details:
Off the Shoulder Sweater (under $50), STS Blue Jeans, Ruby's Skirt (also love this metallic dress), Basic Pine Wreath, Satin Ribbon for Bow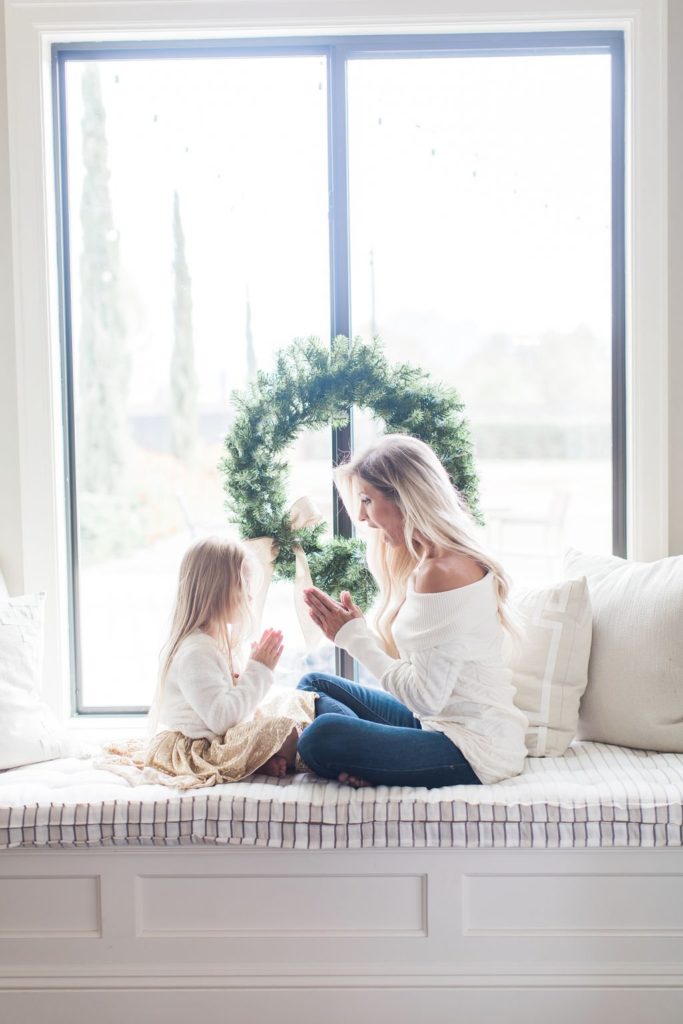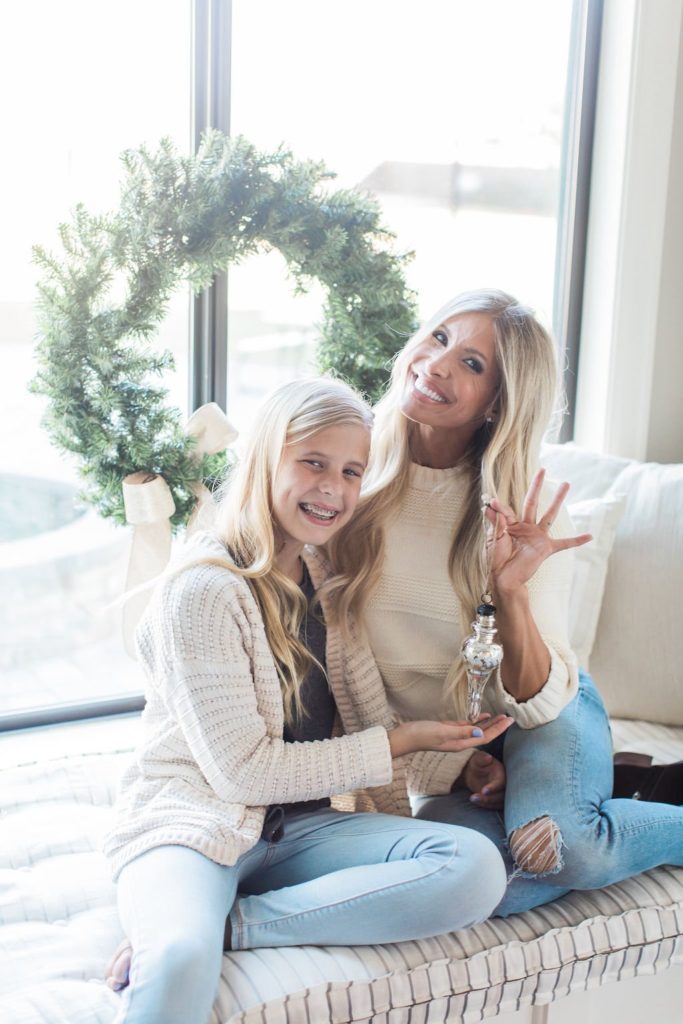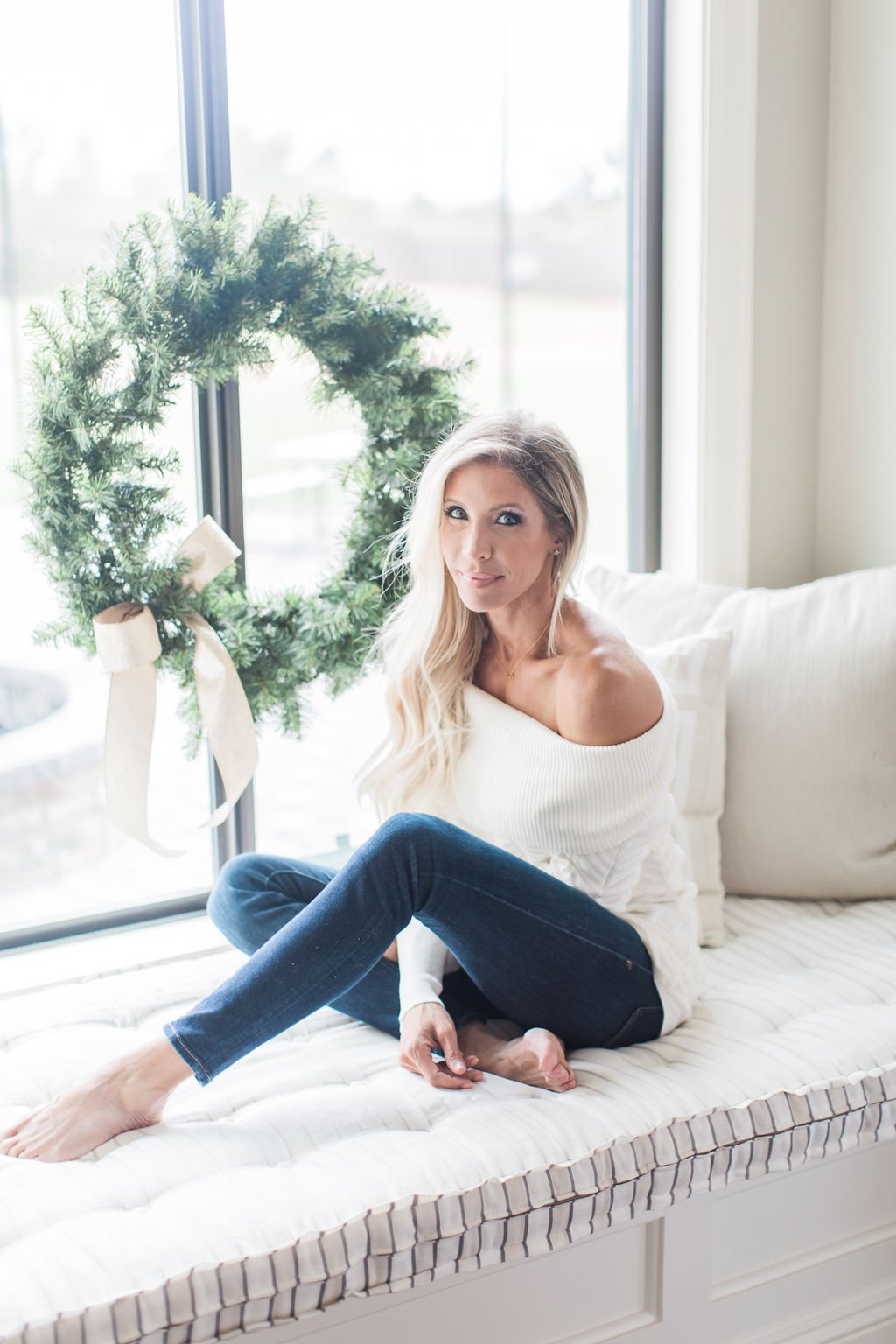 A cozy sweater and a great pair of jeans is my go-to when I'm short on time during these cooler (notice I don't say cold, it's AZ people!) winter months. While I love a good off the shoulder look, go with what you feel most comfortable in—whether it's a classic crew neck or a more festive sweater with a little flair like fringe!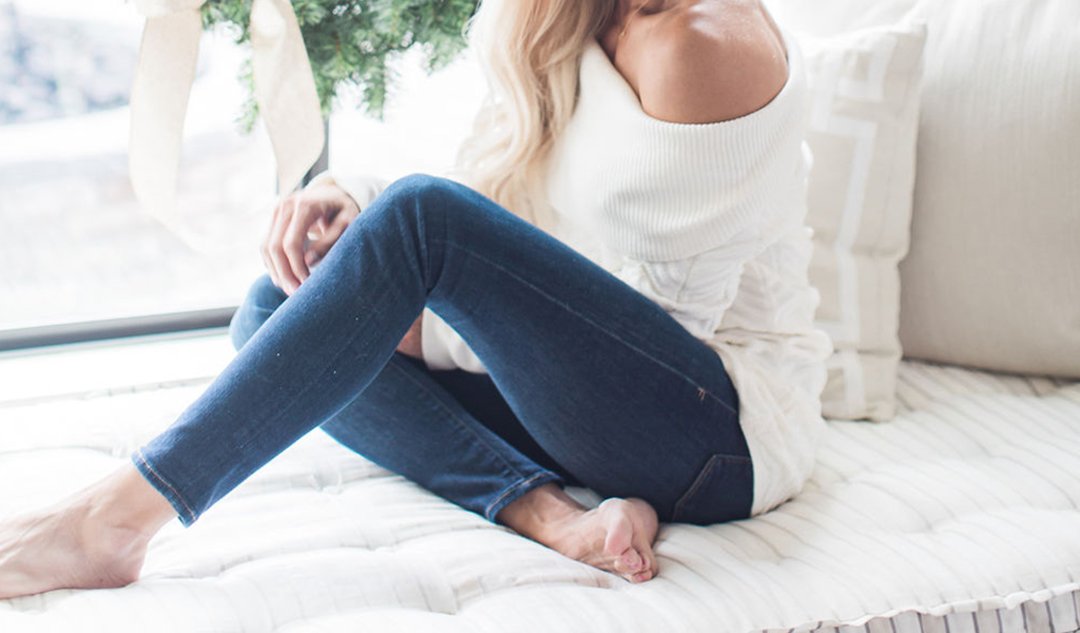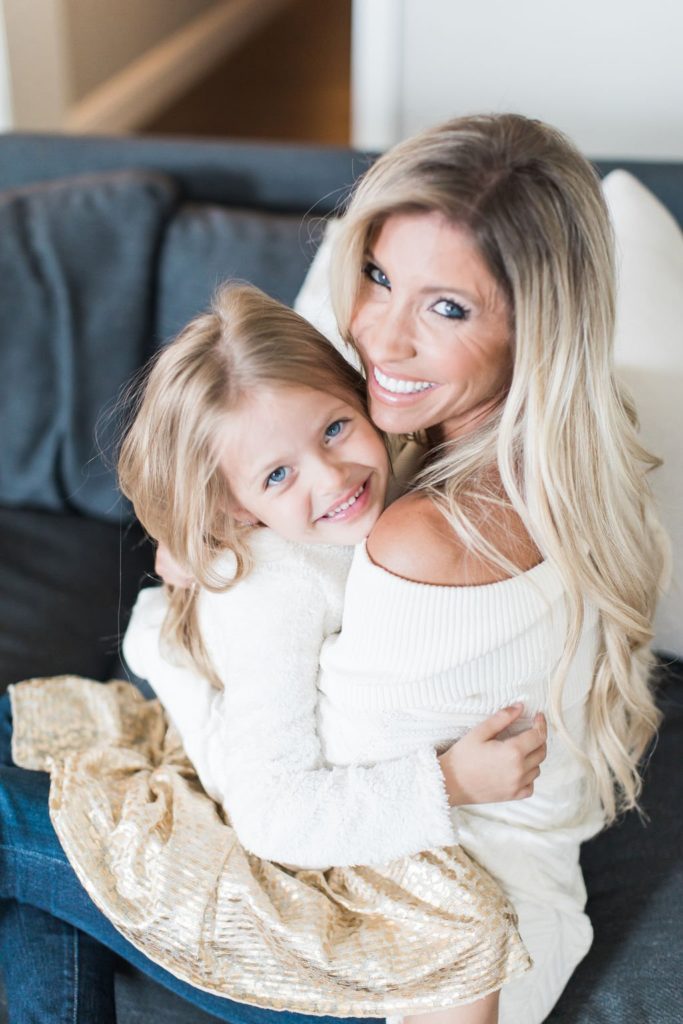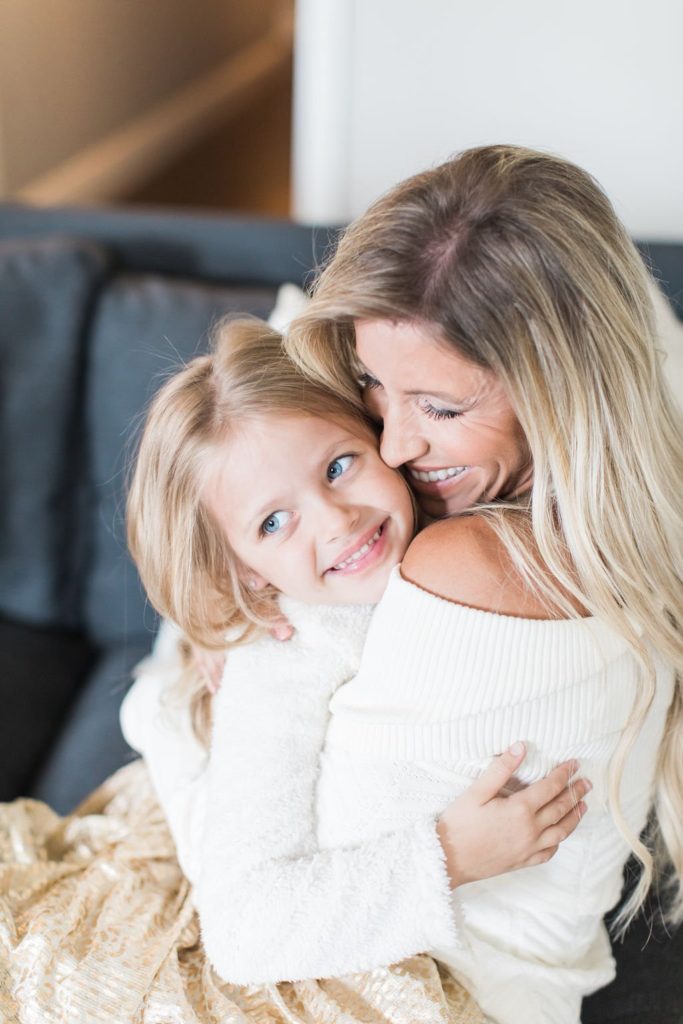 If your Christmas is anything like ours, it starts at dawn and doesn't end until, well, after our littlest elf has fallen fast asleep! The Powell Pack Christmas starts early in the morning with the kids eagerly waiting to open their gifts, and it's non-stop fun and family time the rest of the day, traveling around town to different parties and commitments and just general Christmas chaos. While the day is busy and jam packed full of to-dos, I still love feeling put together on Christmas and ready to go out into the world with my best foot forward. Of course, amongst all the wrapping paper clean up, kid refereeing, and dinner prep, I need to be comfortable too! This outfit is the best of both worlds: comfy, cute, and holiday-ready.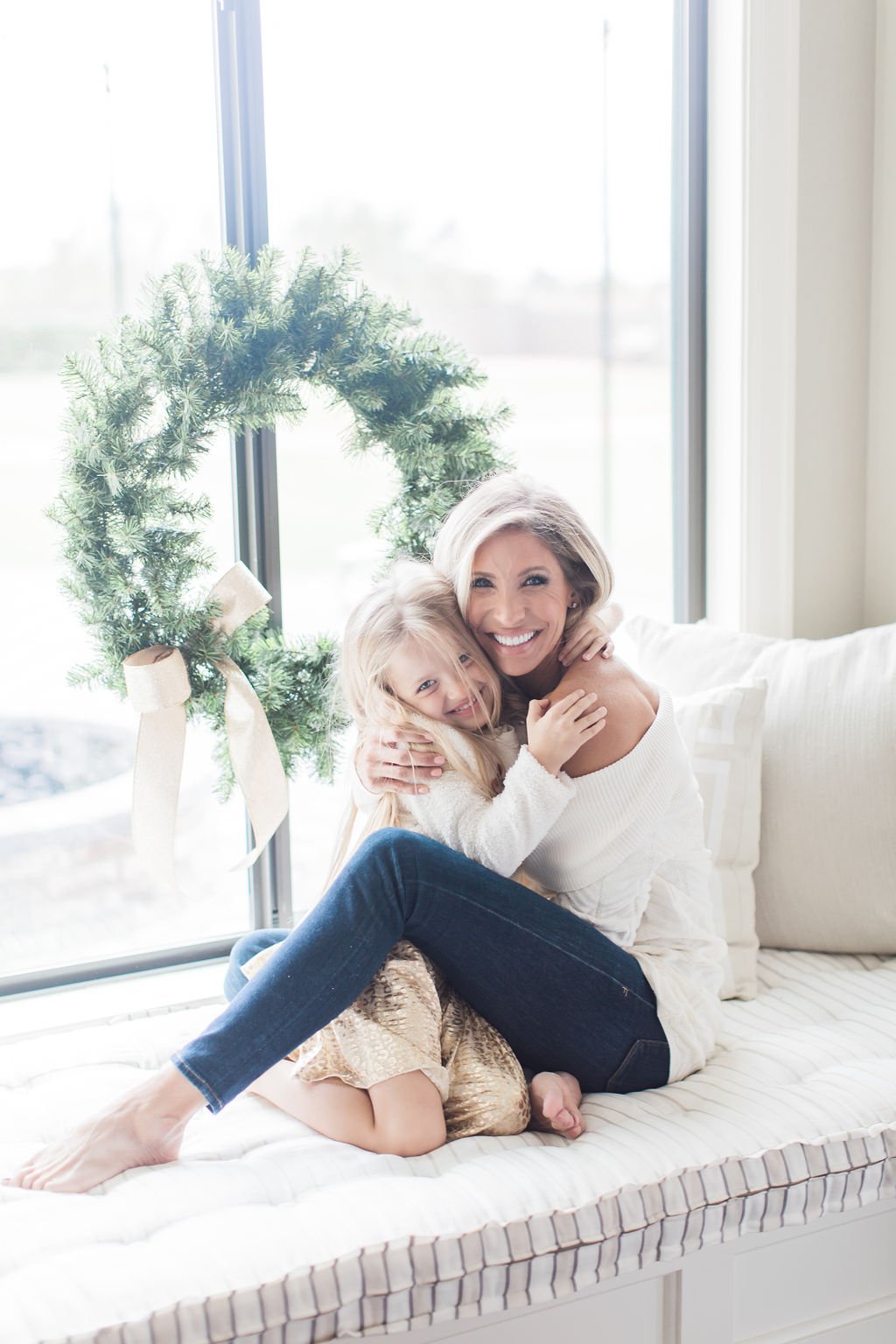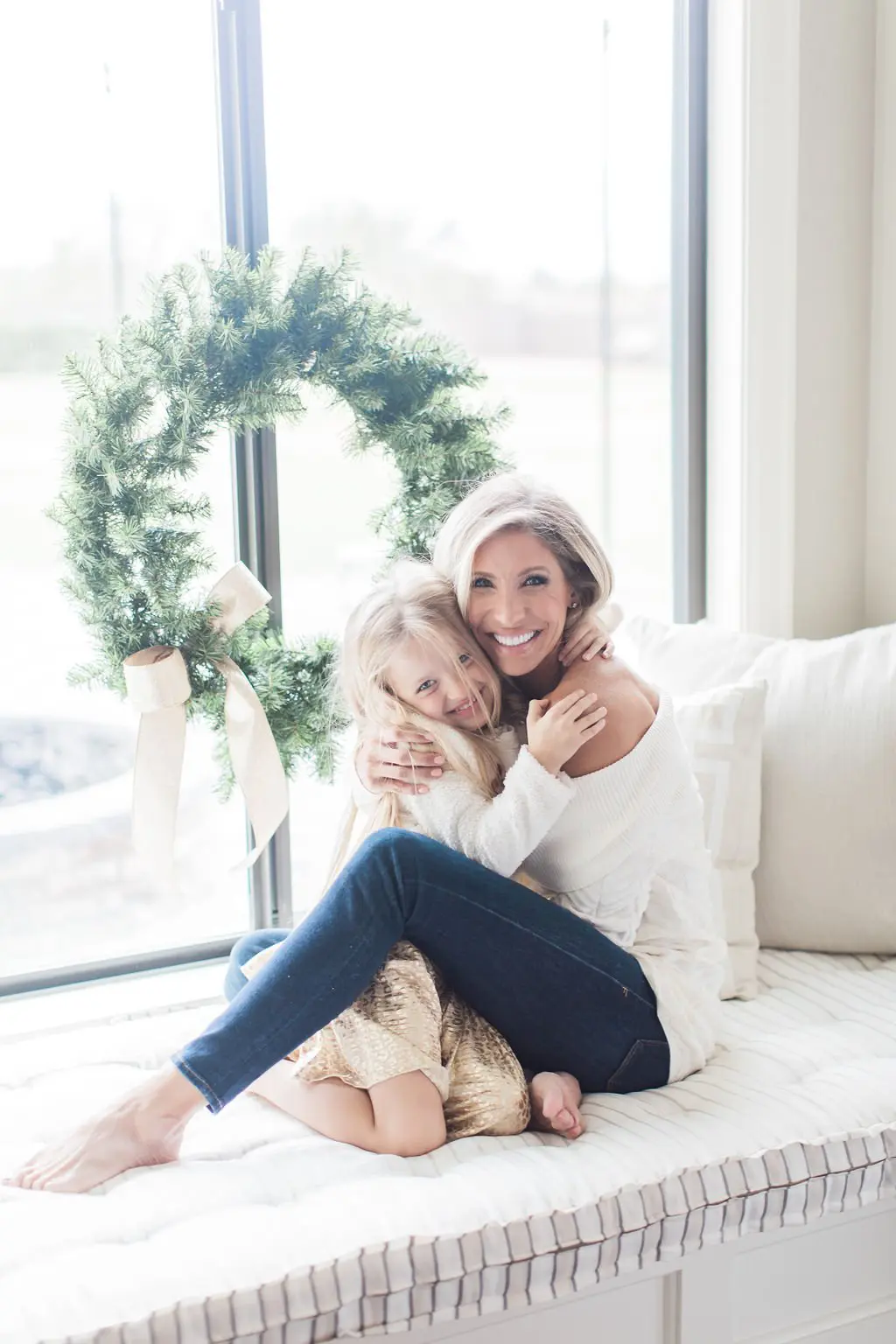 Holiday Outfits for Busy Moms:
Faux Leather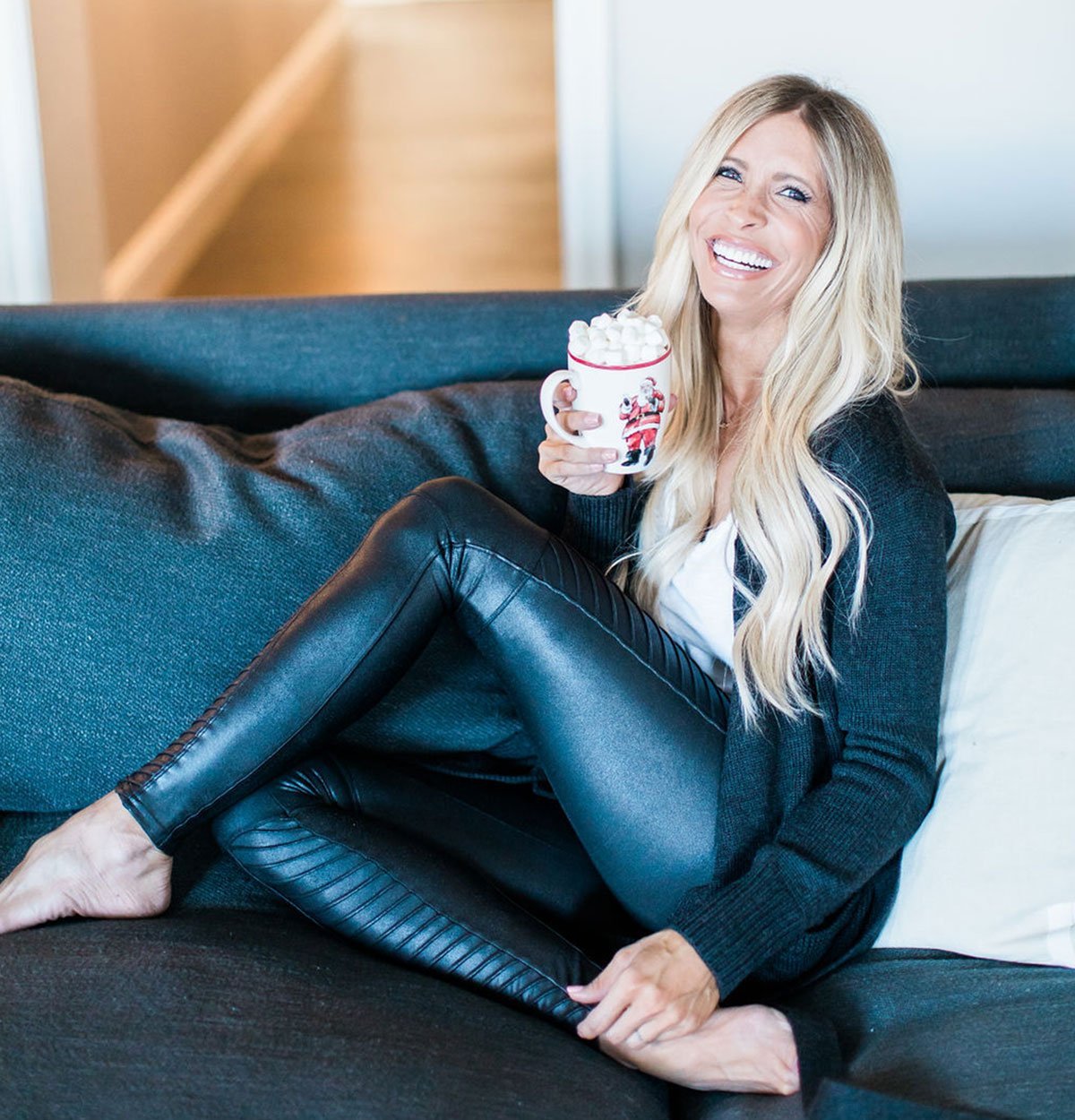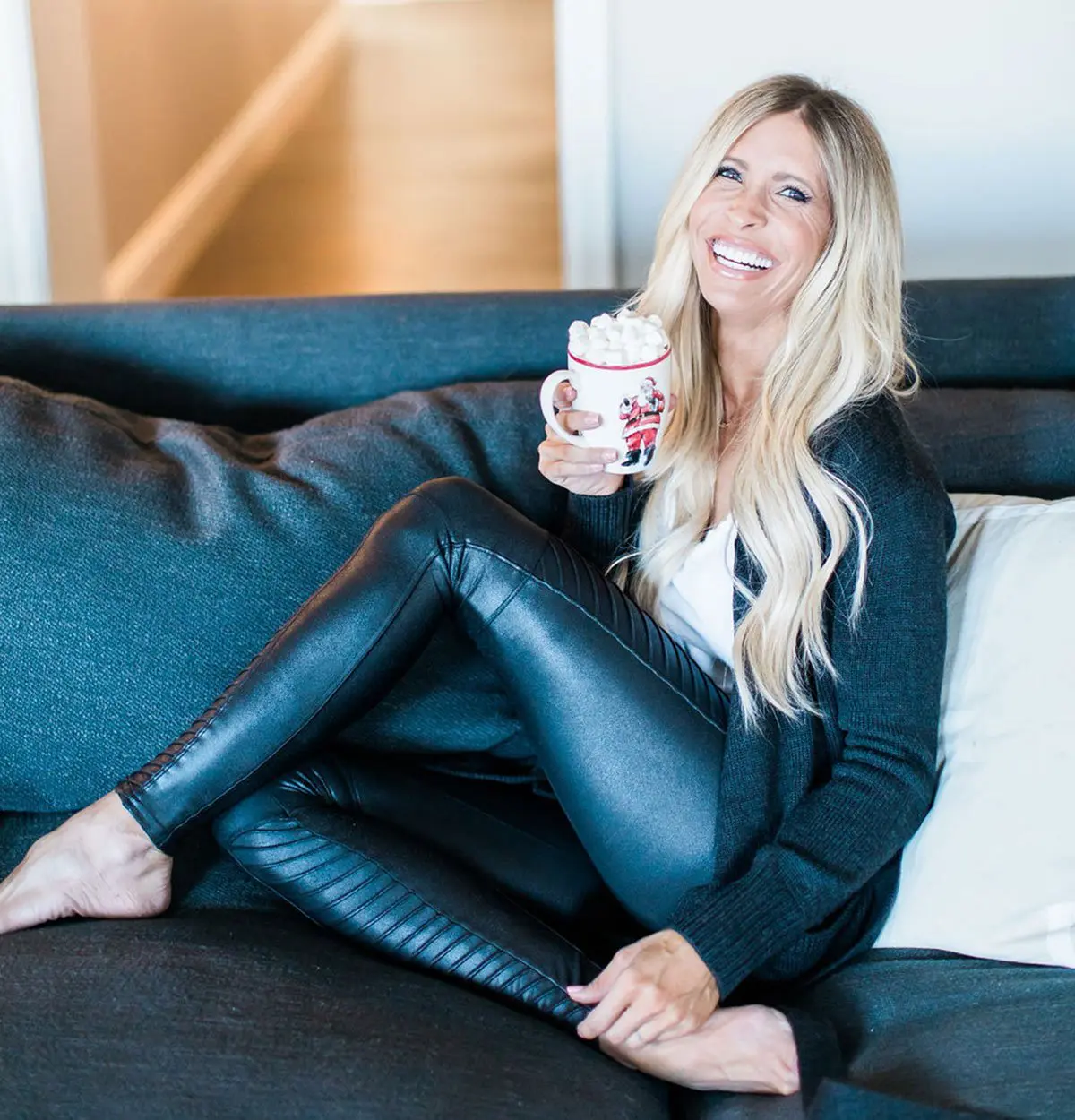 Outfit Details:
Spanx Faux Leather Moto Leggings (similar here for under $25), Belted Cardigan (Bonus: on sale!), Scoop Neck Tank (only $29), Santa Mug (similar Christmas mug set here)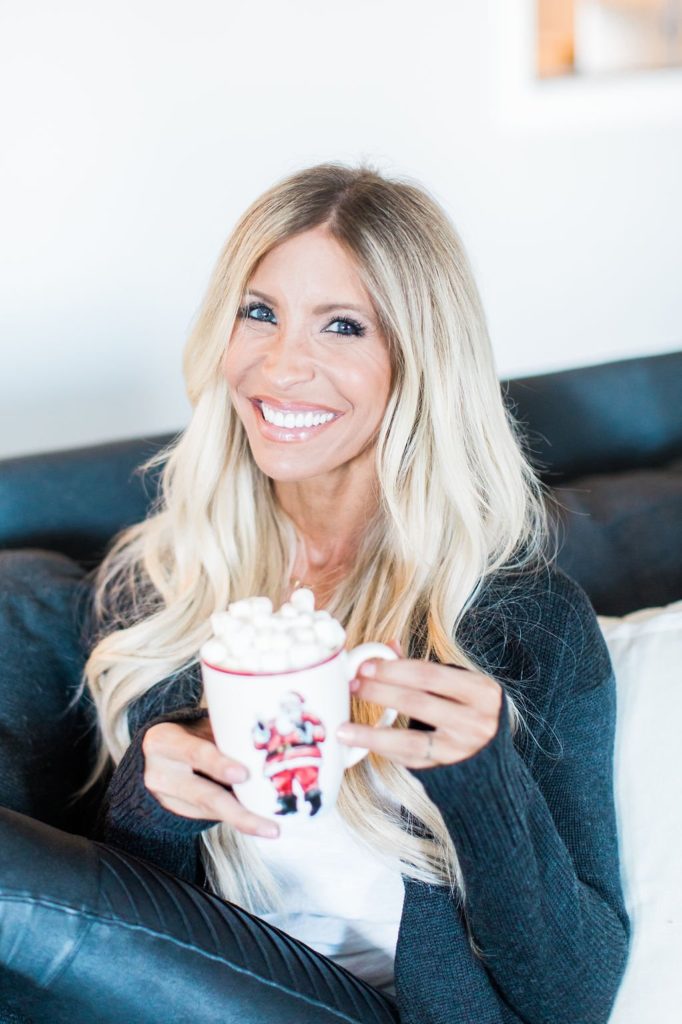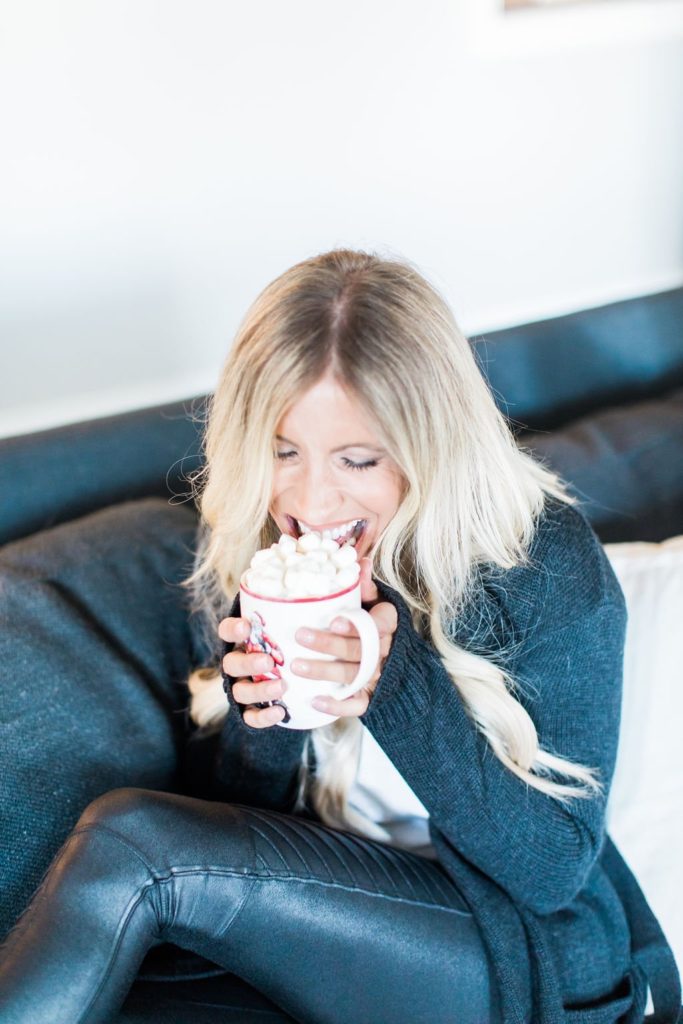 This holiday season, I've traded in the little black dress for the little black leggings. You guys, these leggings are booty-lifting, body-hugging, holiday goddess-ness waiting to happen. They take two seconds to put on and dress up any sweater or tunic. It's the ultimate effortless holiday ensemble for the Mrs. Claus who is more edgy than apron-y.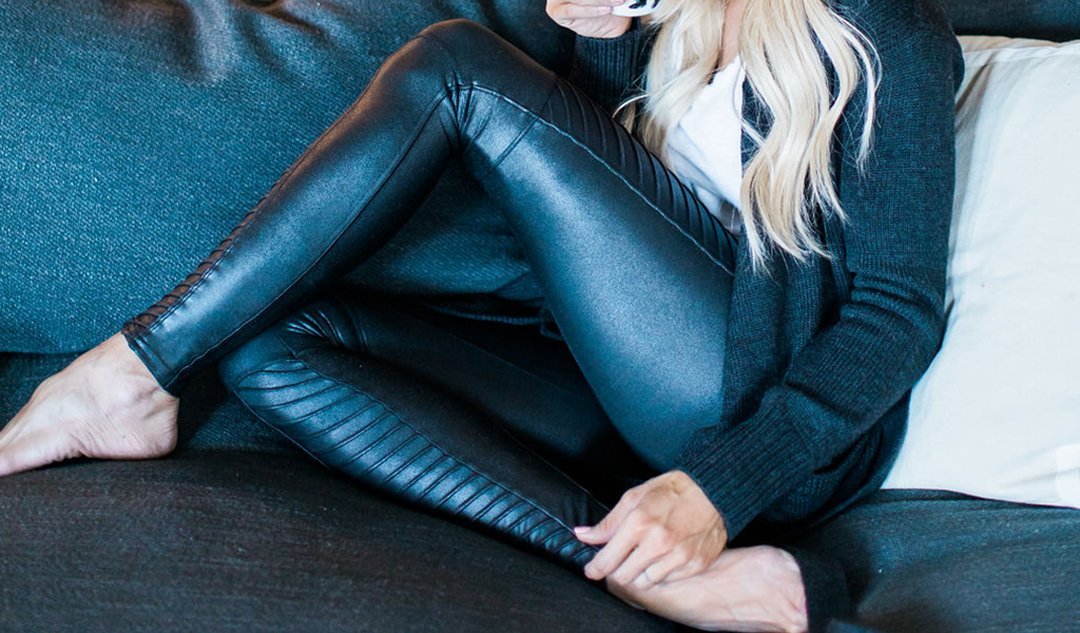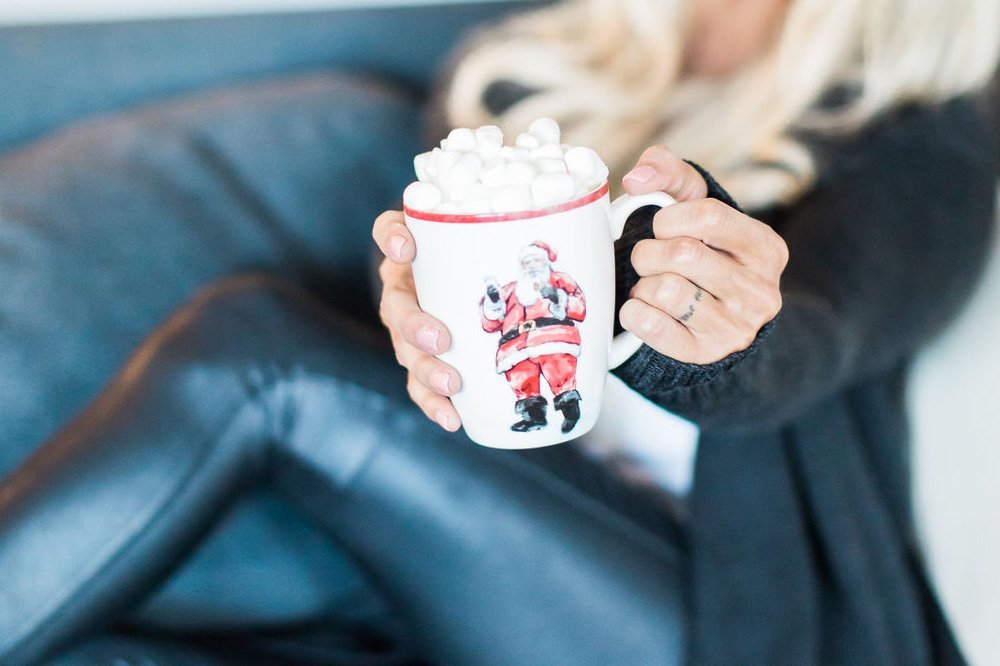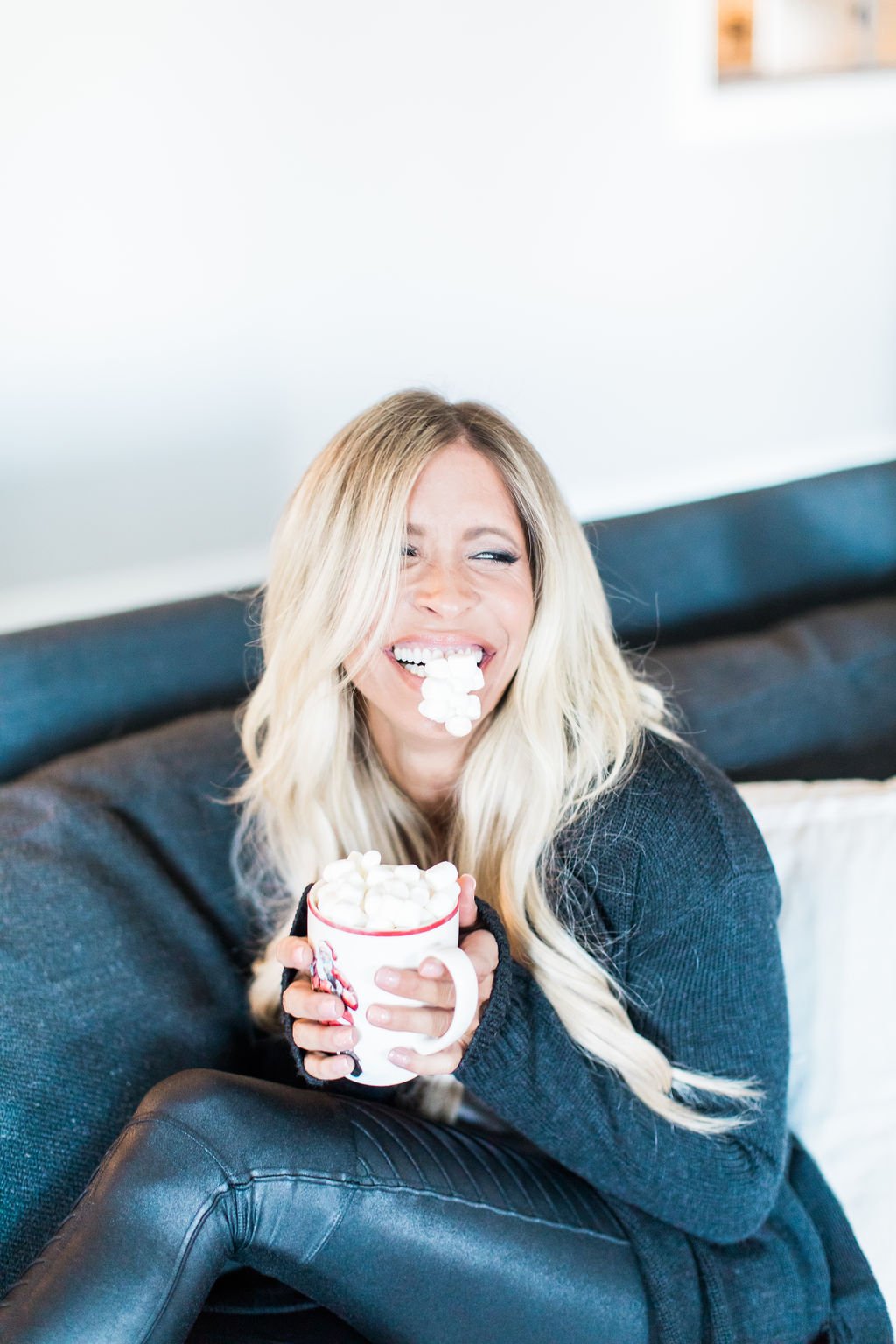 Bonus: pair your motto leggings with your favorite sweater, and you've got the best of both worlds!
I've received quite a few comments about these Spanx leggings, and they are a personal favorite. They slim thanks to their hidden shaping—what woman doesn't want that?!?! AND they have a more put together, dressed up look that you don't always get with a pair of cotton leggings. These are truly grab-and-go. Perfect to throw on during that quick lull when all the kids are playing with their gifts and before the dinner guests arrive. You know what I'm talking about…the calm between the holiday storm.😉
Photos by Ashley Burns
Holiday Outfits for Busy Moms:
Go-To Dress Outfits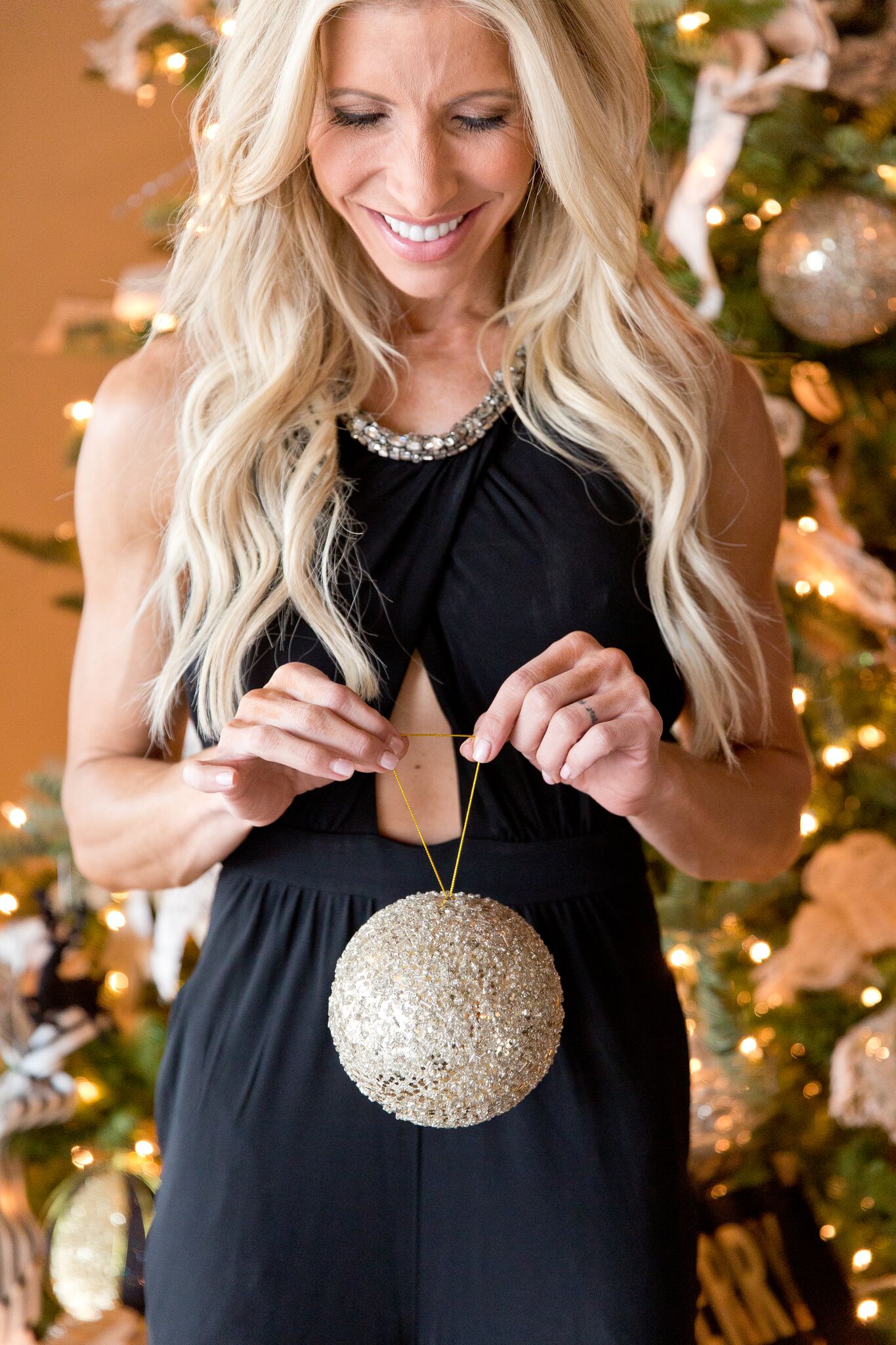 There are so many holiday events this time of year that require something a bit more fancy! I know that finding dress outfits for holiday parties can be particularly stressful and frustrating, but I've realized the key is to find a few pieces you can wear to any and all holiday festivities, year after year. My go-to is my black Roberto Cavalli jumpsuit! I have had this outfit for years, and I get tons of questions about it every time I wear it! It's timeless, has just the right amount of sparkle, and is actually SO comfortable (bonus!).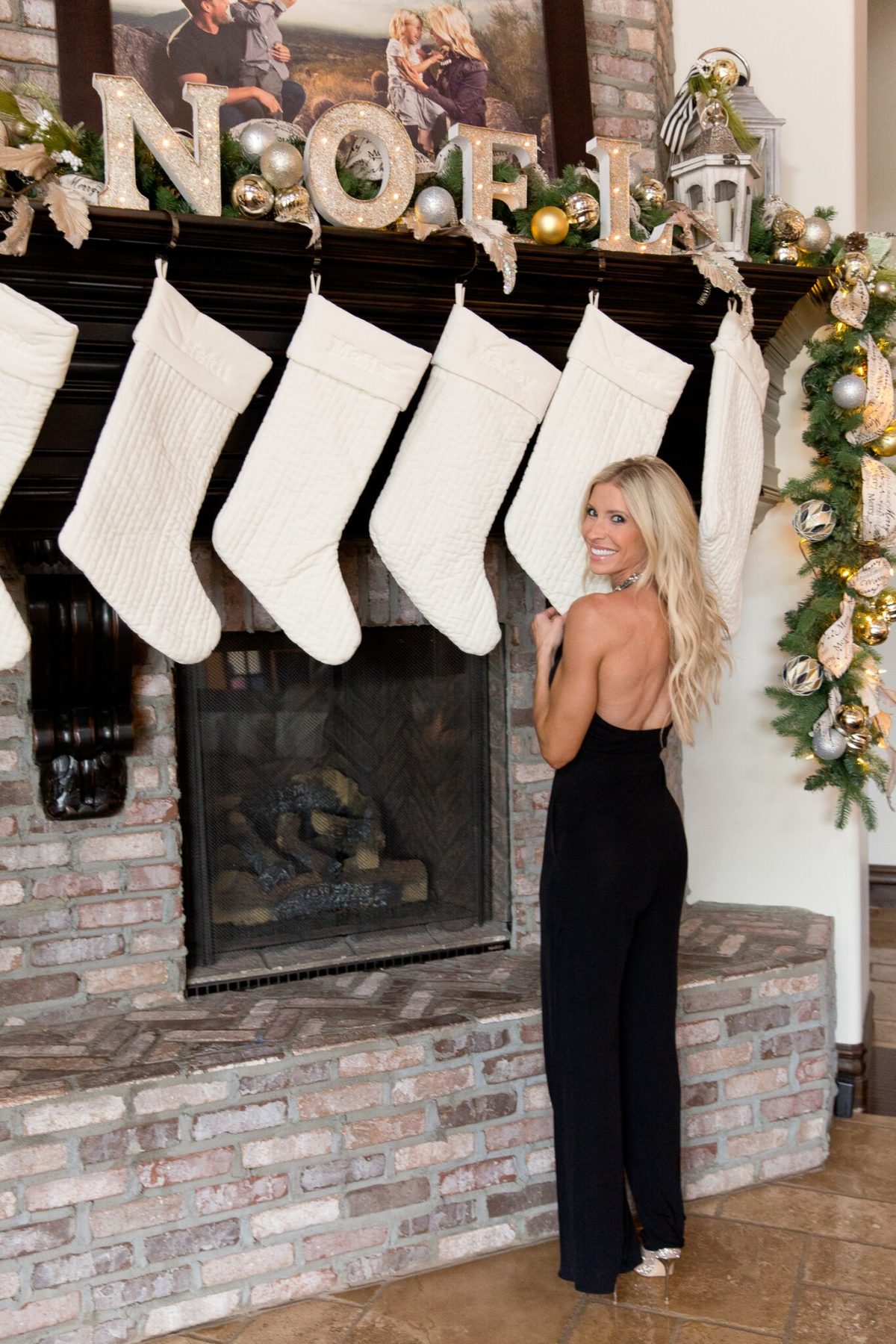 Black jumpsuit (similar here under $40) Add some glitzy shoes to top off your outfit (Silver or black heels under $70)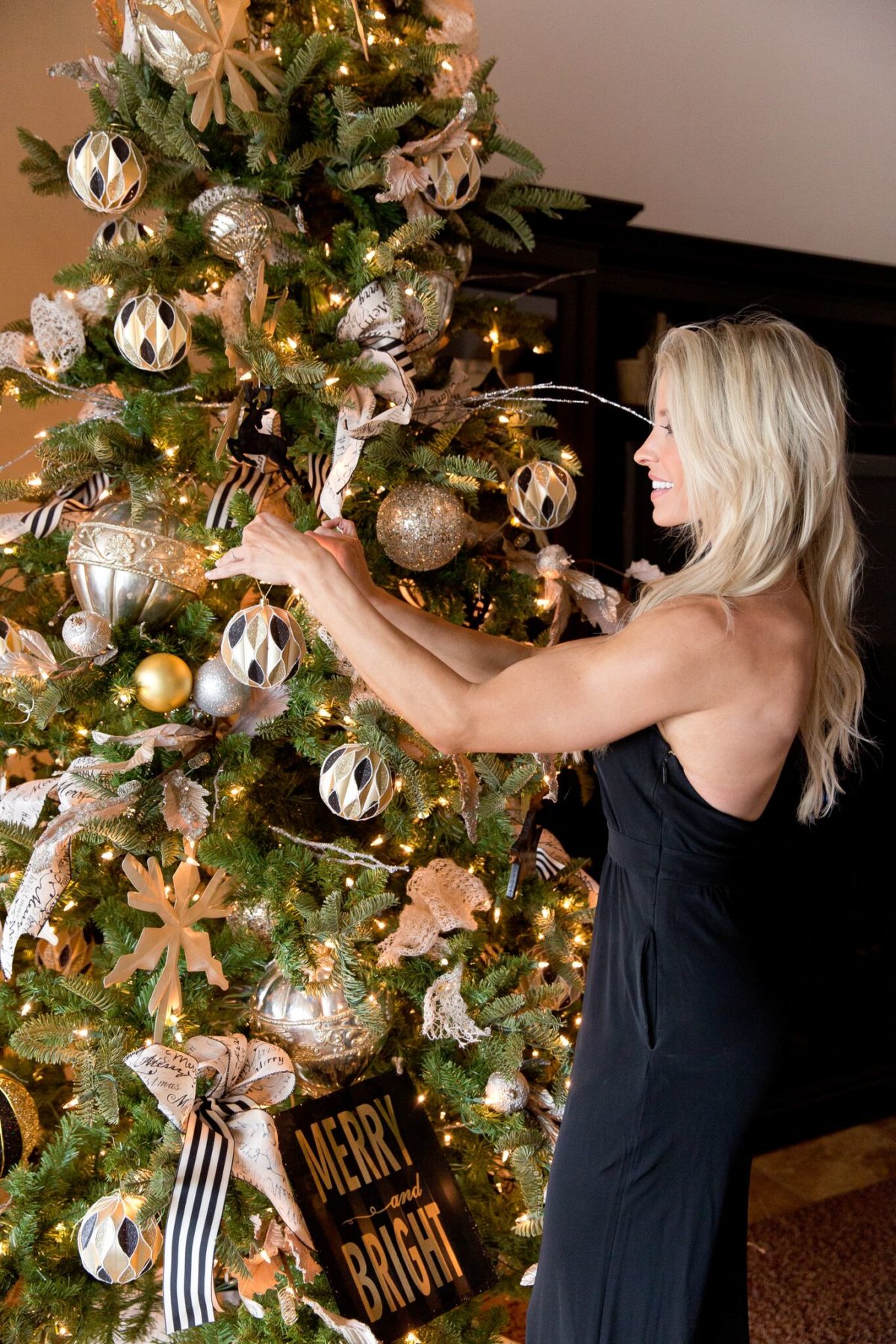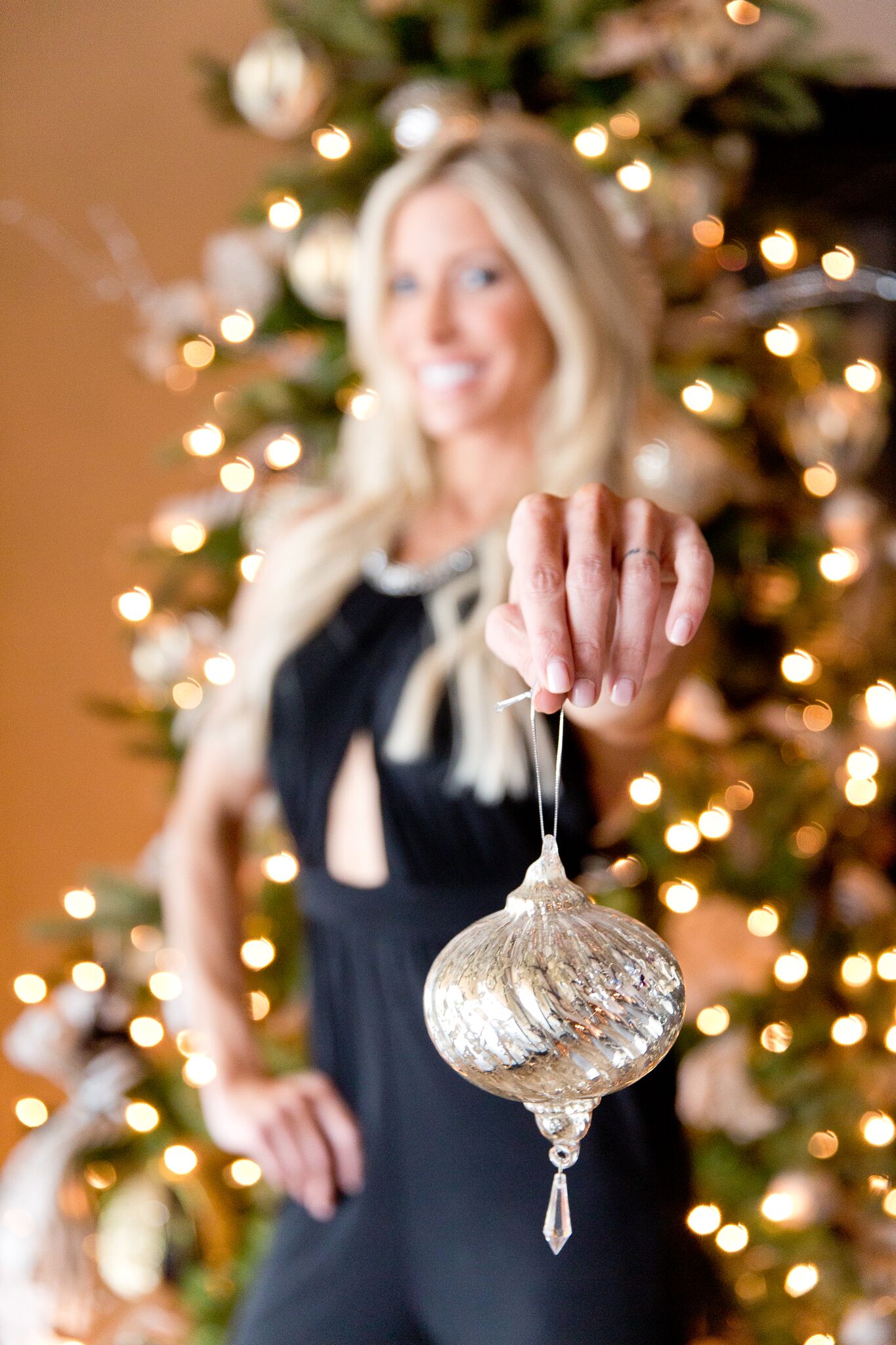 Another absolute favorite and most-requested outfit of mine is my gold holiday dress. I fell in love with this short, sparkly number a few years ago and absolutely love wearing it! Pair it with gold strappy shoes for the ultimate holiday outfit you'll want to wear all season long. This dress is also super comfortable (notice a theme here?!) and I can get ready in minutes—definitely a no-fuss outfit!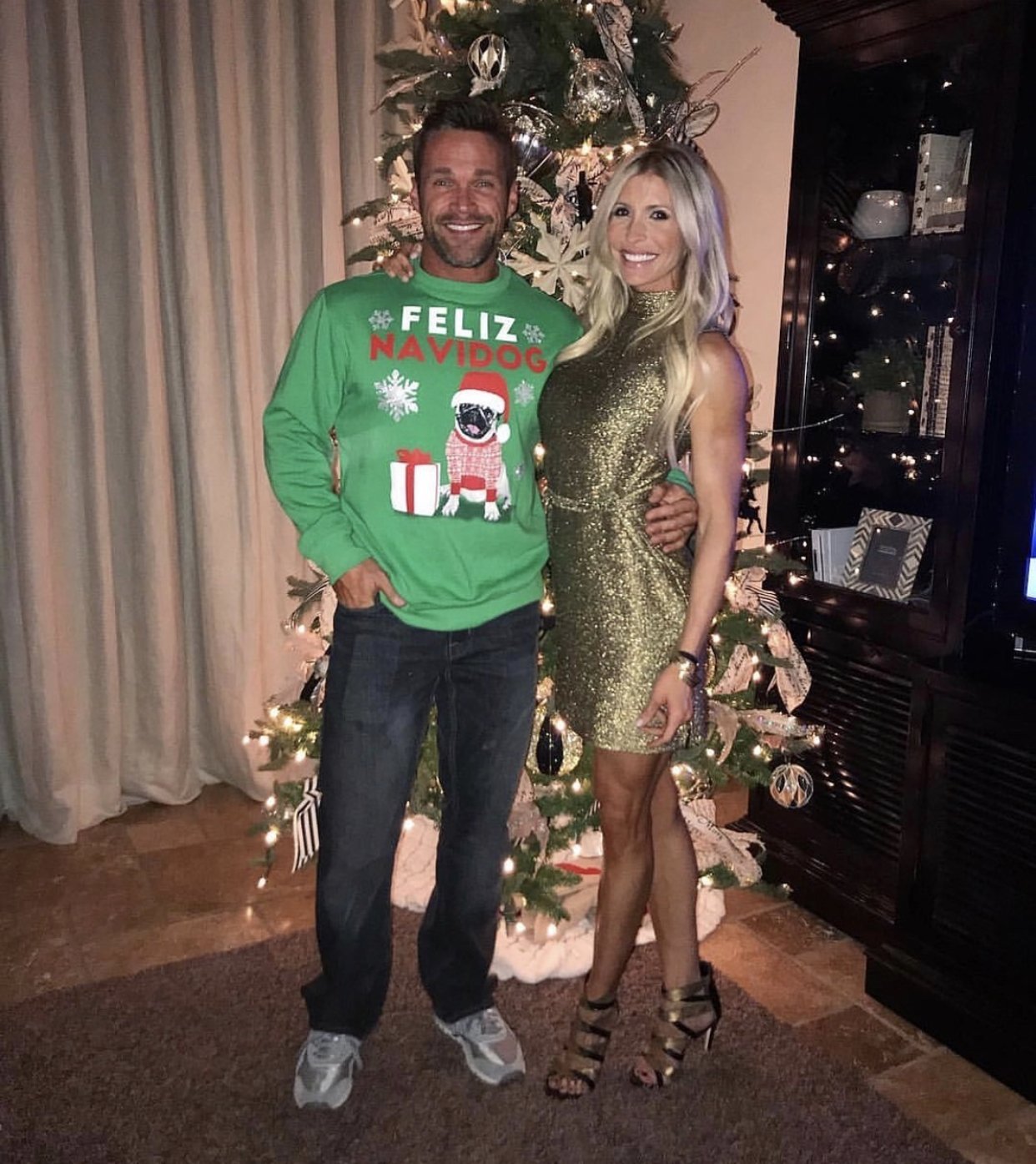 While this dress isn't available anymore, I did find some cute options that are equally adorable! (Similar style in black here or festive gold dress here) and strappy shoes here).
So there you have it, Mrs. Claus. You can look as fabulous as you are even when you're short on time. Grab your favorite sweater or add a little edge with faux leather leggings, but always keep it comfy and cozy during the holiday season. For a more dressy, festive holiday party look, you can't go wrong with a good jumpsuit or glittery dress! Remember, once you find a classy key wardrobe piece, you can wear it year after year without it going out of style. You work hard enough, you shouldn't have to work any harder when it comes to your outfit! The best part about a quick outfit change? This Mrs. Claus has more time to spend with Santa and her little crew of Powell Pack elves.
Happy Holidays!
xo,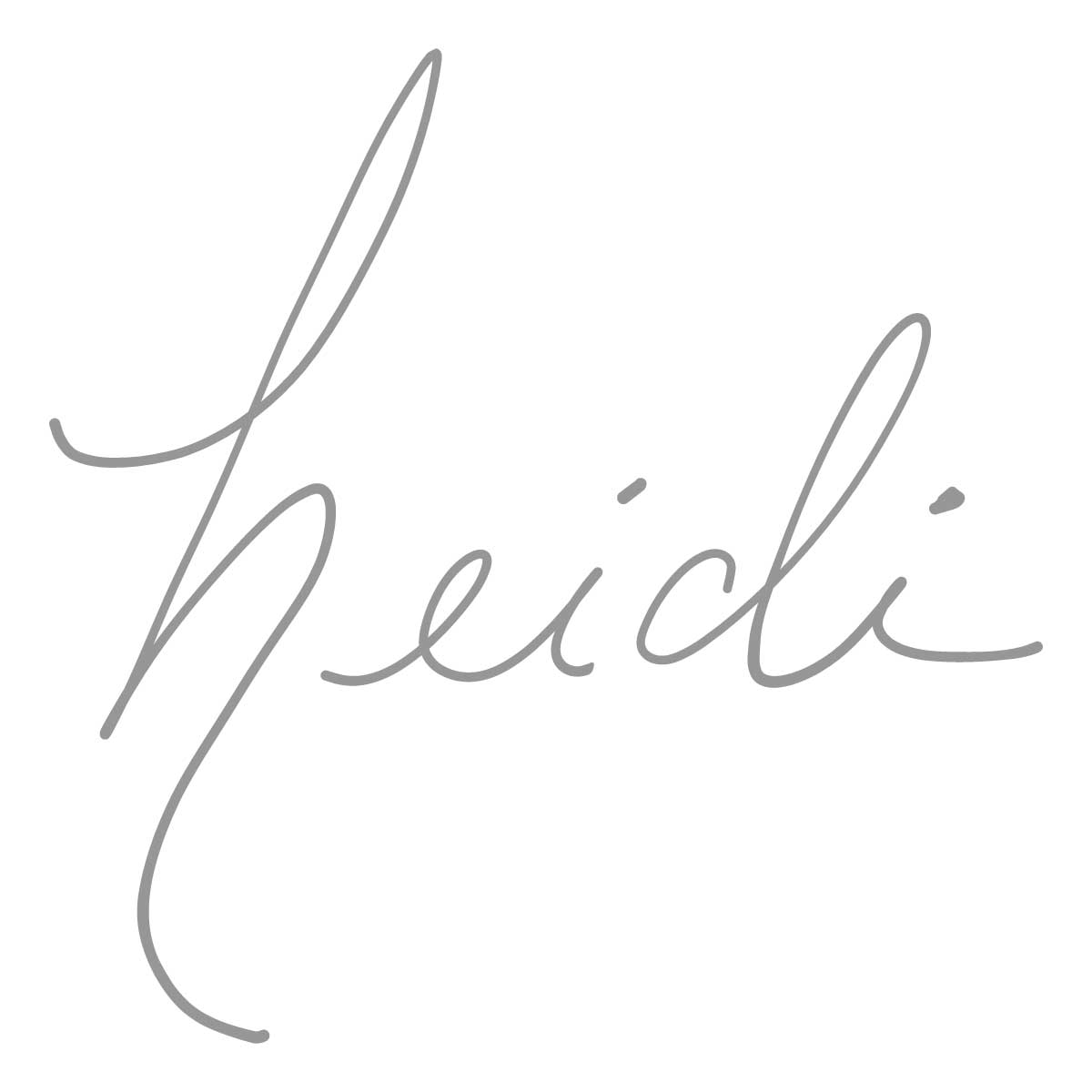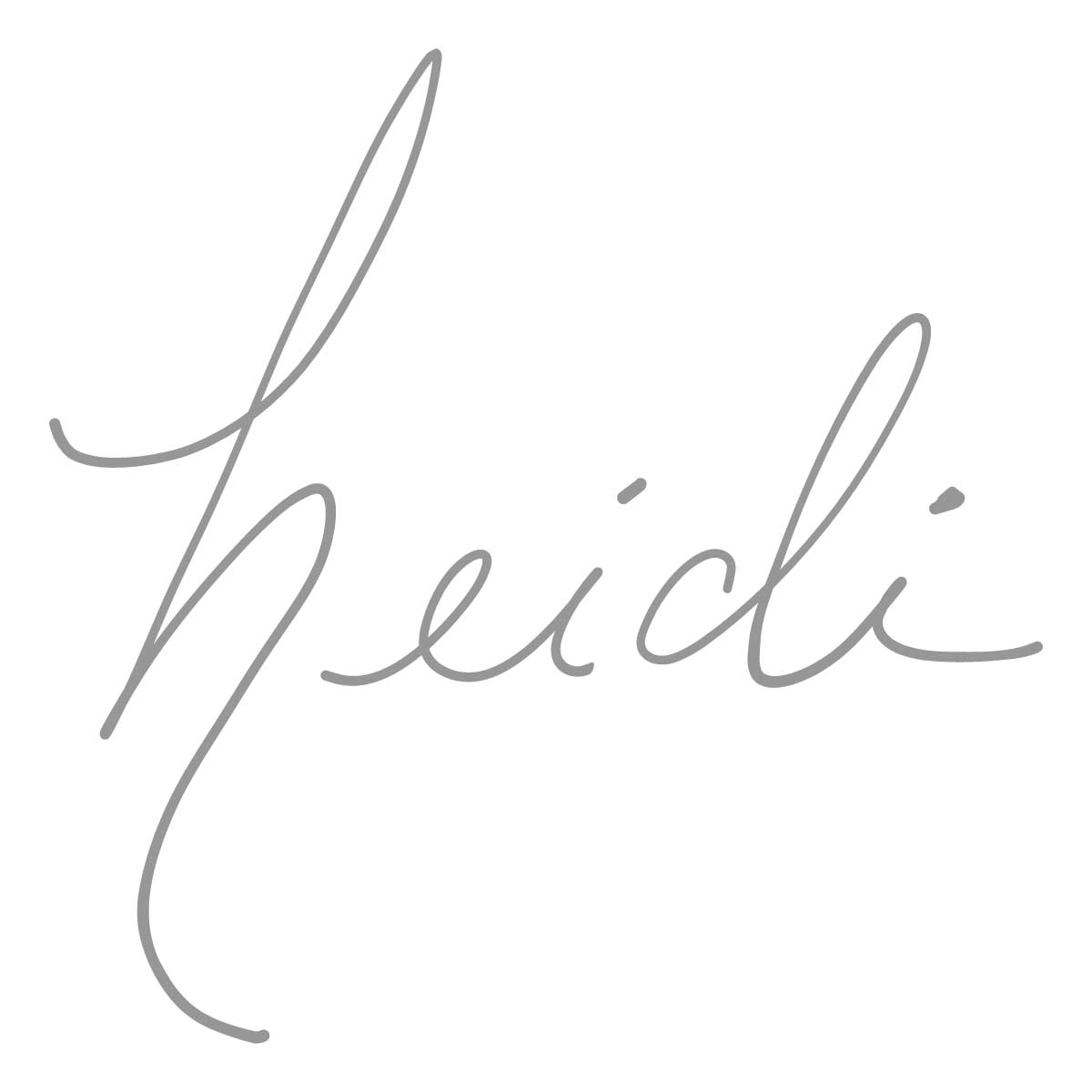 Related reading:
Best Holiday Gift Ideas for Everyone on Your List + Giveaway
All I Want For Christmas is…A Brand New Booty!
Kids Say the Darndest Things: A Powell Pack Christmas
Sweet Potato Pancakes
6 Best Healthy Holiday Recipes