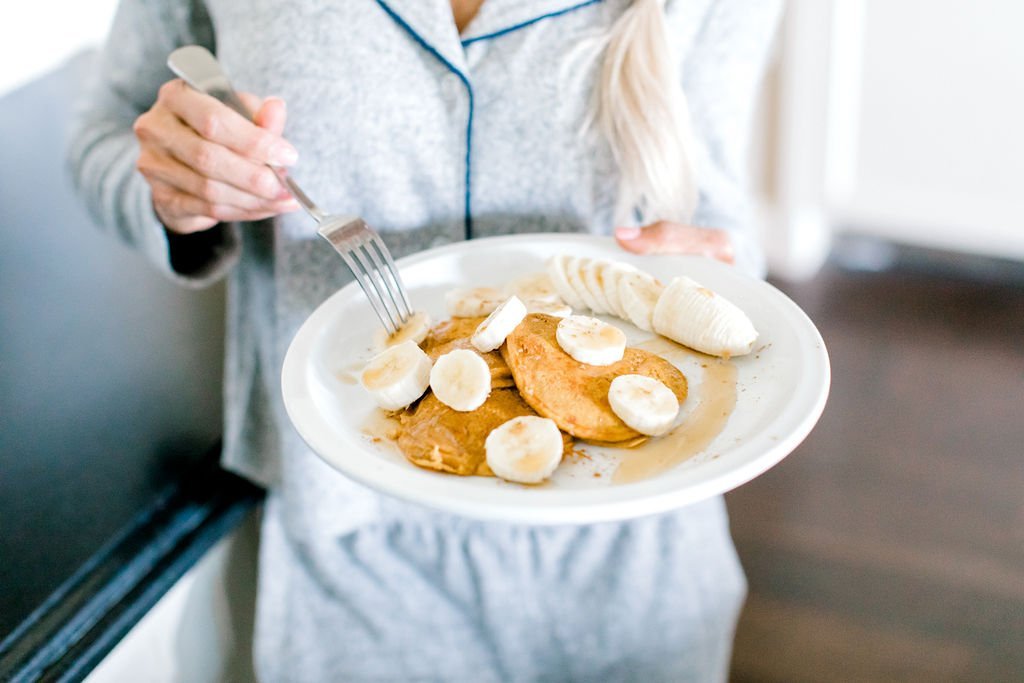 In the spirit of Christmas and all things holiday-related, why not give yourself the gift of an amazing breakfast this year?! I know…the idea of COOKING another meal probably doesn't sound like much of a gift, right? Unless you find someone else into doing the cooking for you (hint, hint: mama wants breakfast in bed this year!). But I promise these recipes are JUST THAT GOOD, and the cook time is minimal!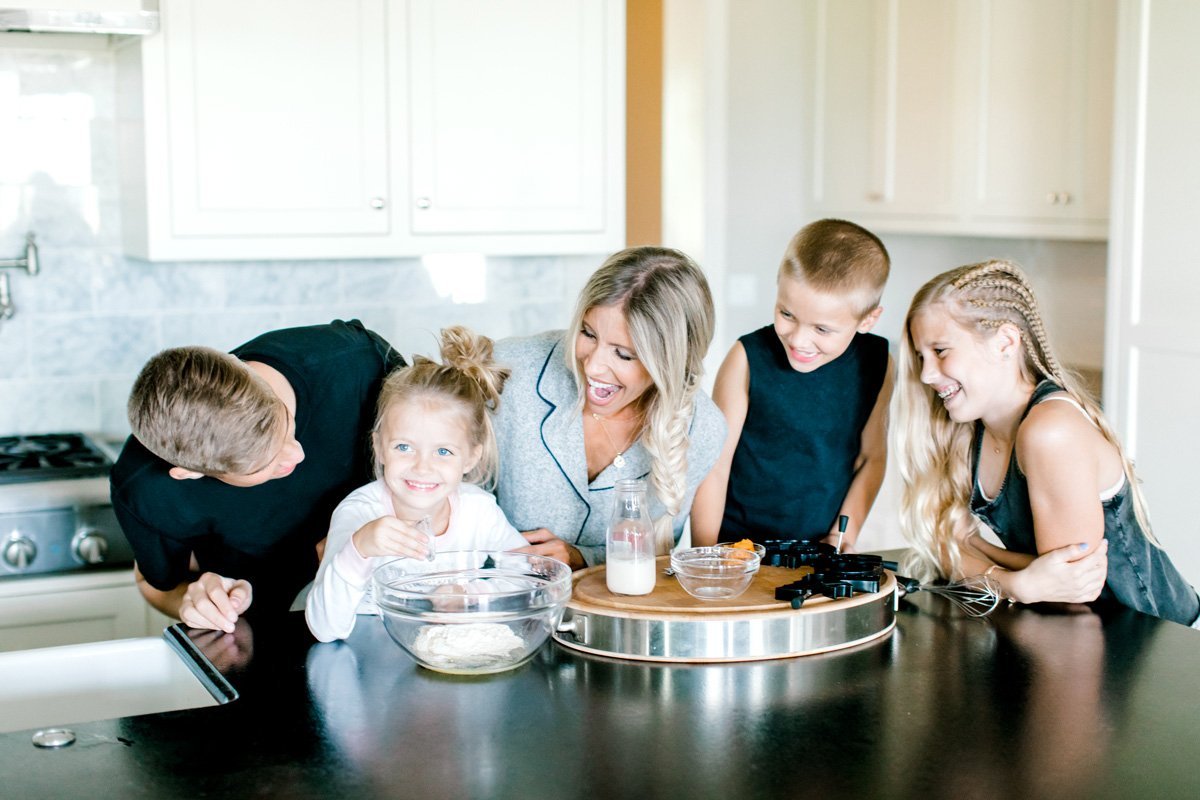 Outfit & Kitchen Details:?
Splendid PJ Set (similar here for $20!, available here in Red Stripe on sale, short set available here), Glass Mixing Bowl Set, Dual Tip Pancake Pen, Milk Carafe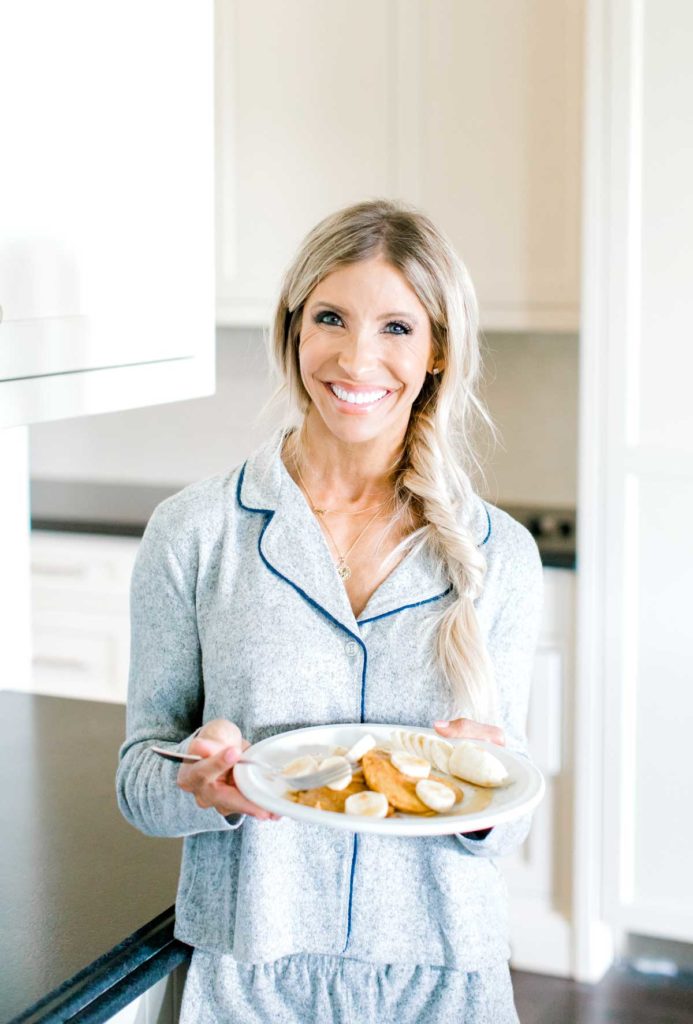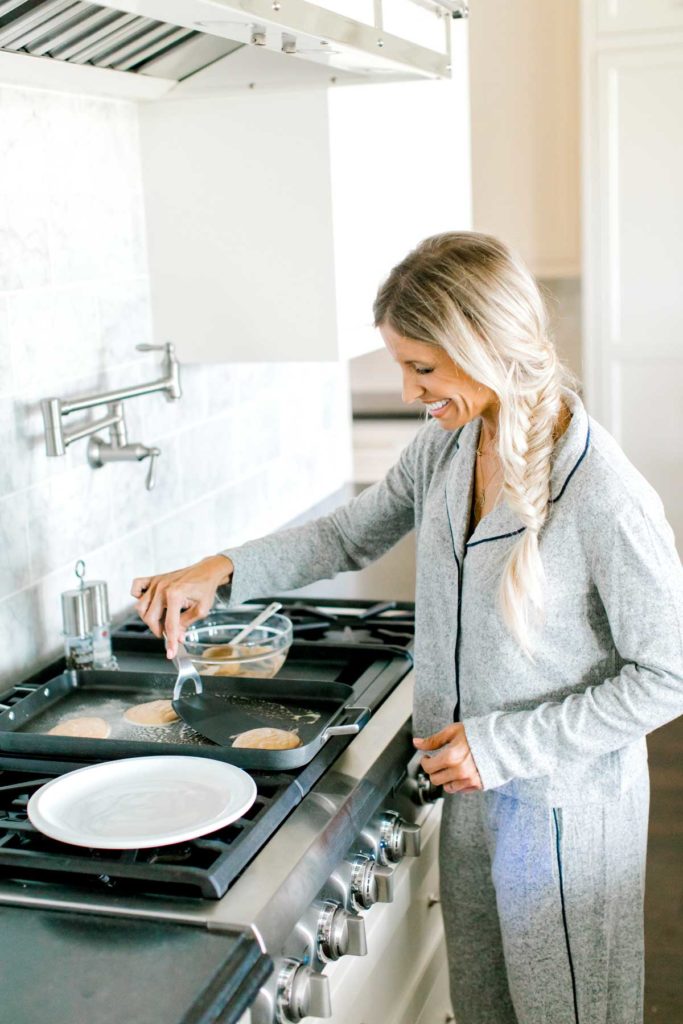 So gather up the ingredients, make a cup of coffee, and set the tray for a delicious breakfast in bed for you and the mister. OR (here's looking at you Mr. Claus) have your partner do all of the above. Either way, end 2019 on a sweet note with your sweetie with my five favorite healthy pancake recipes! And if you're not a pancake fan, don't worry. I have a couple other options thrown in as well.
Top 5 Powell Pack Approved Healthy Pancake Recipes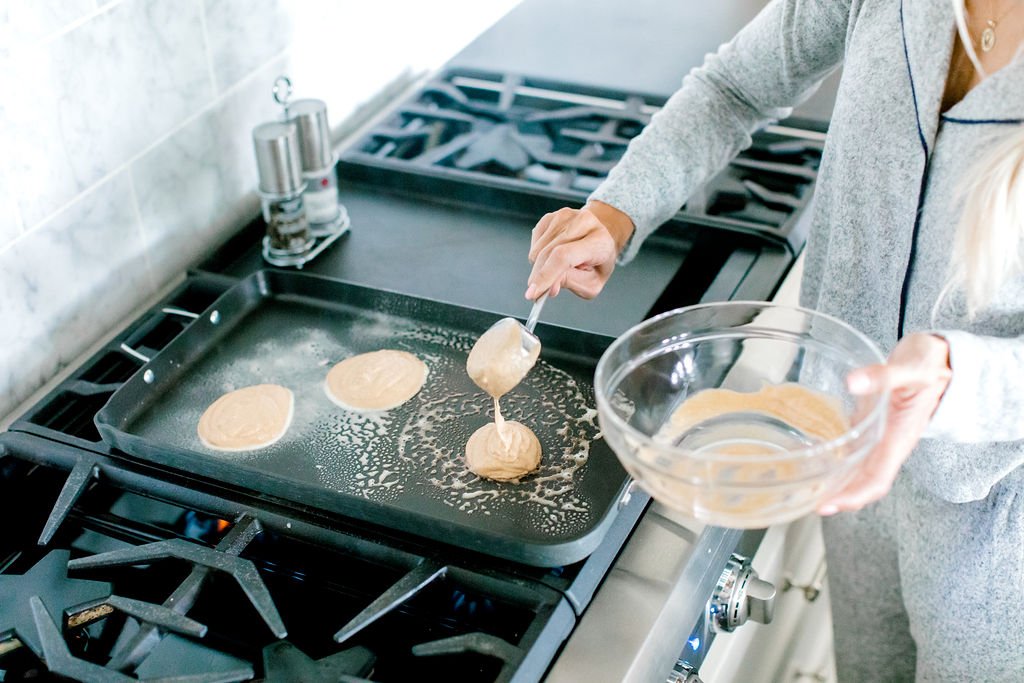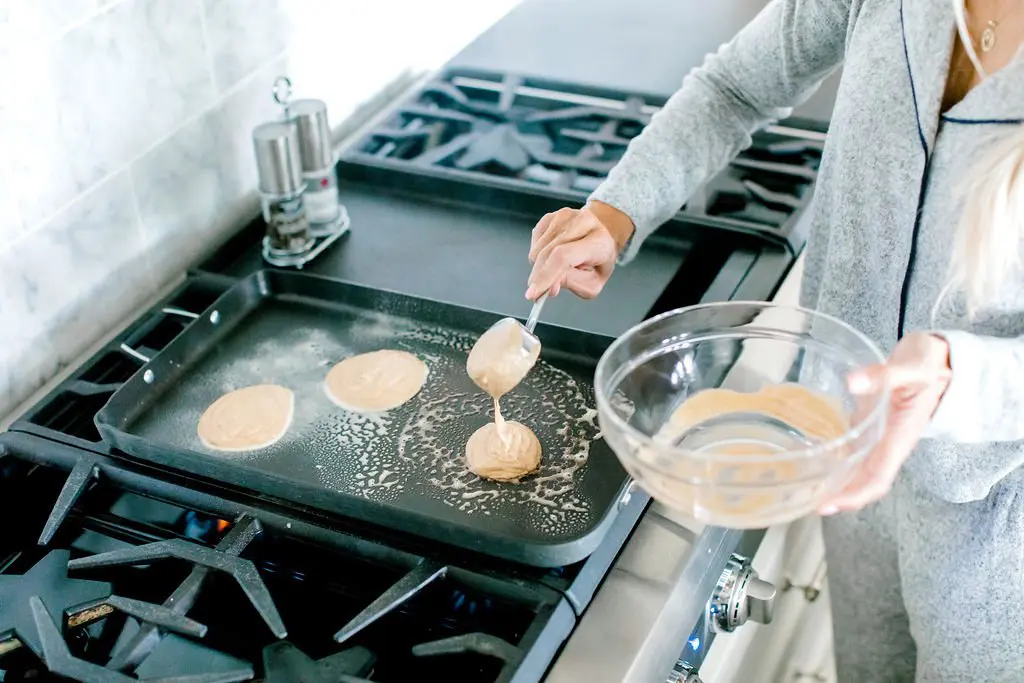 Click here to see the full skinny pancakes recipe ?
Skinny Pancakes: Gluten-free lovers, rejoice! These pancakes are not only made with gluten-free oats, but they're absolutely delicious and sure to curb your pancake craving. Plus, they're even healthier for you because they're made with bananas. Super macro-friendly and utterly amazing, this is one recipe that will be on repeat in 2020 for sure.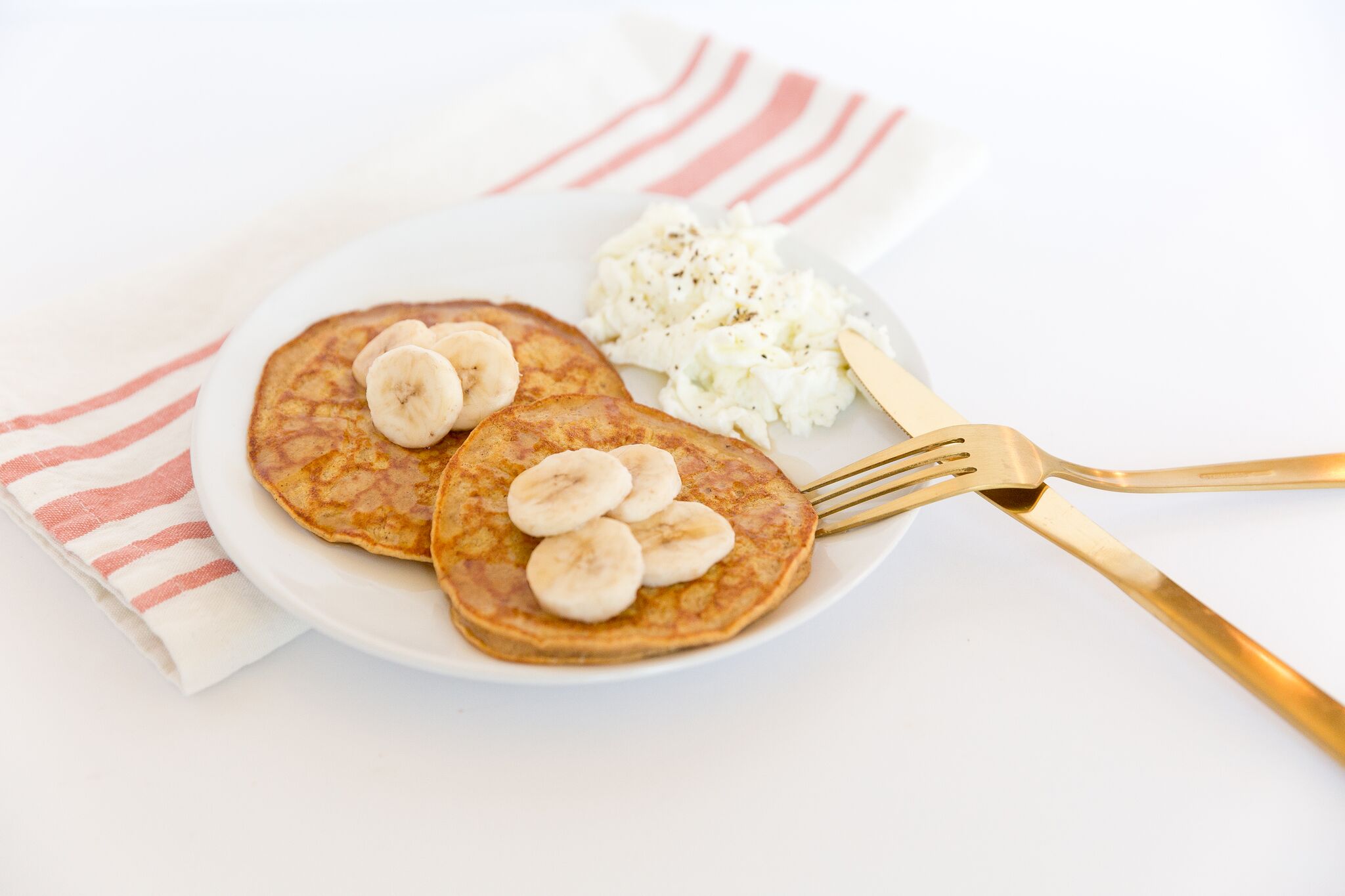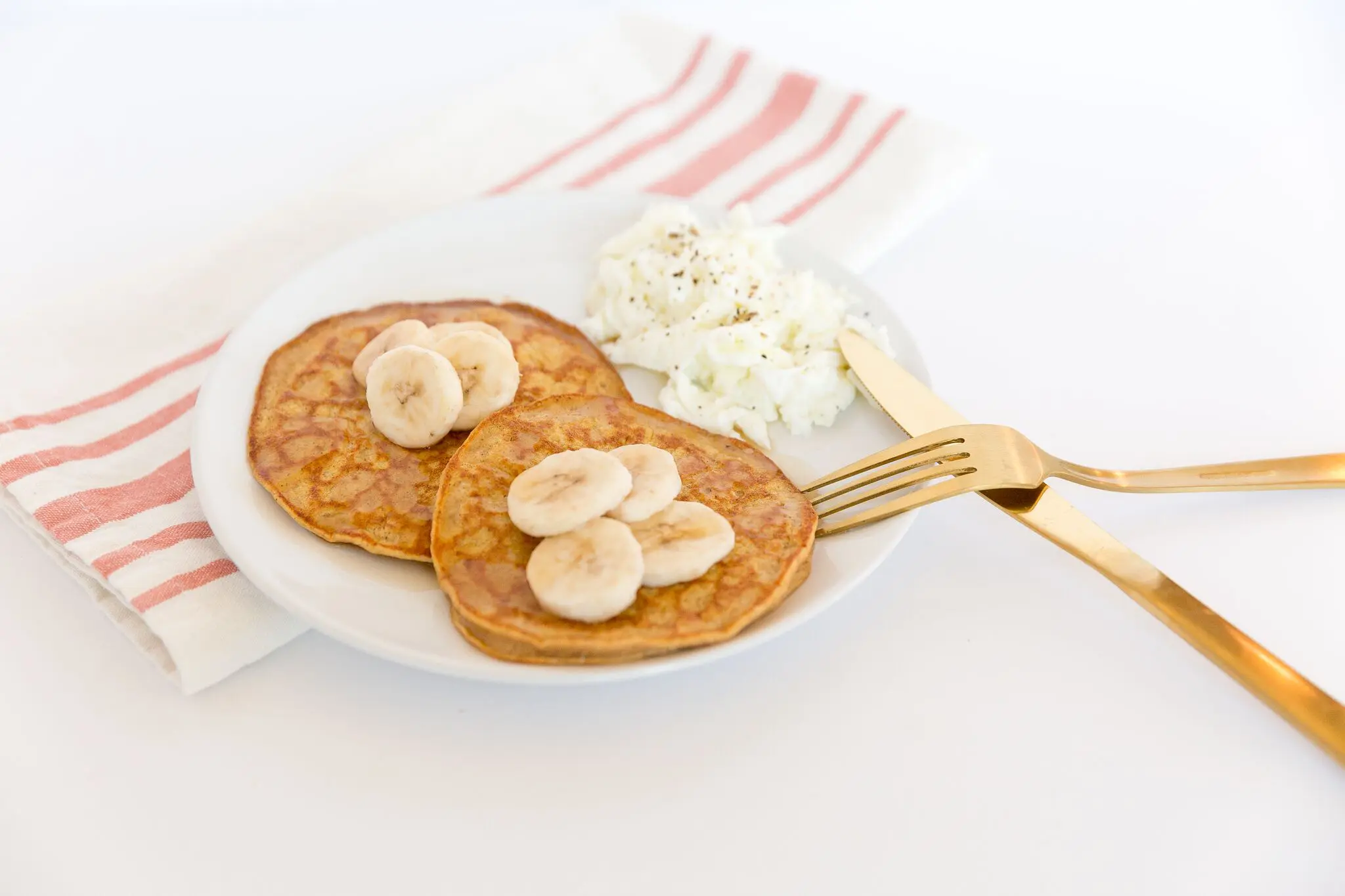 Click here to see the full pumpkin protein pancake recipe ?
Pumpkin Banana Protein Pancakes: Who said that pumpkin was only reserved for Halloween and fall? I'm here to tell you that pumpkin can be enjoyed ALL year long! Especially when it's in the form of a pancake. 😉 (Notice a theme? I LOVE pancakes!). Not only do these pancakes taste amazing, but they have 32g of protein, making them a perfect choice for a pre- or post-workout meal.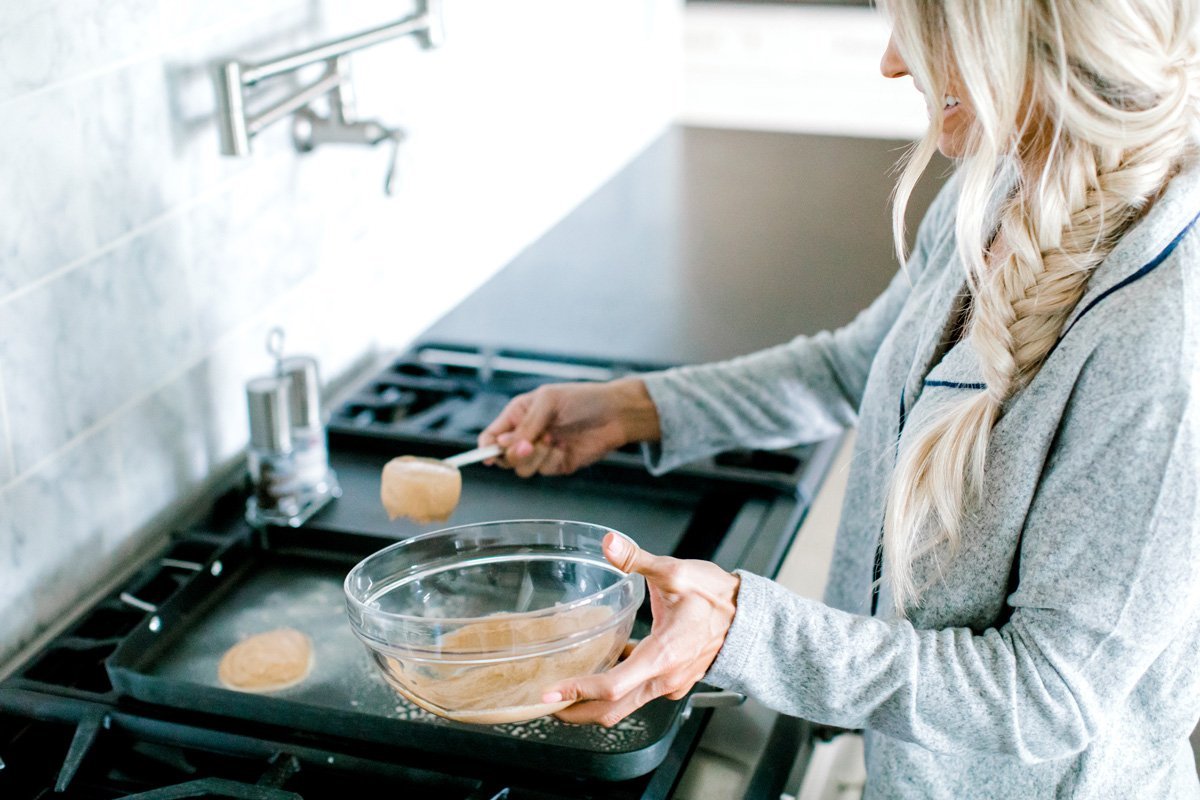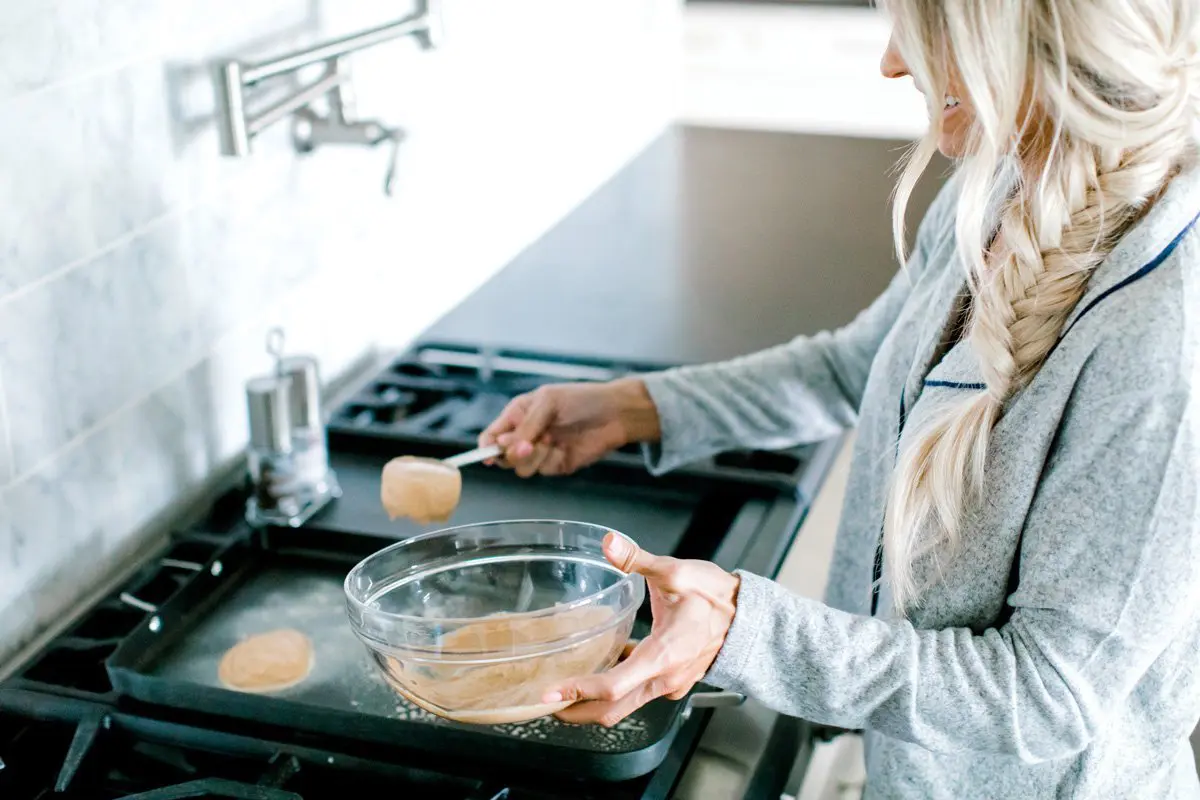 Click here to see the full pumpkin protein pancakes with granola recipe ?
Pumpkin Protein Pancakes with Pumpkin Seed Granola: Okay, this one is for the ultra pumpkin lovers out there! The granola sprinkled on top is the perfect addition to an already melt-in-your-mouth meal. If this seems like too much pumpkin flavor (which I promise, it's not), opt for a different type of granola instead. Healthy swaps totally work!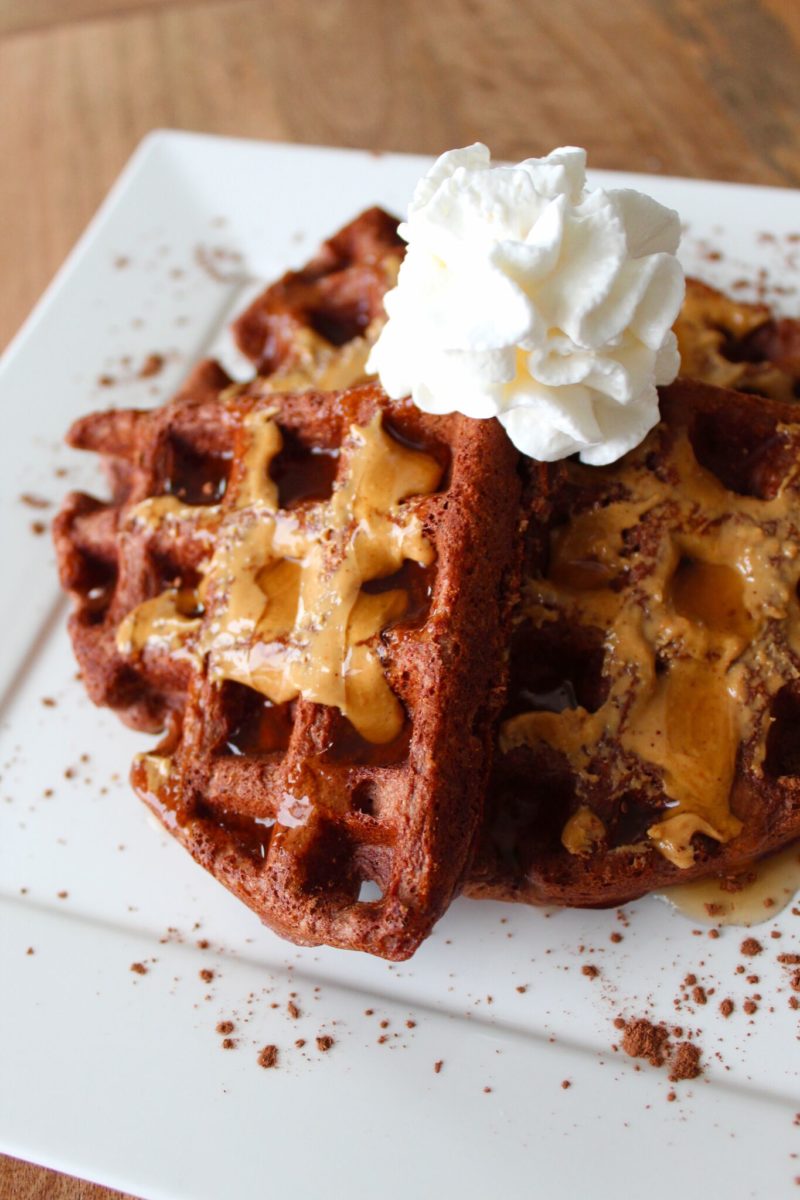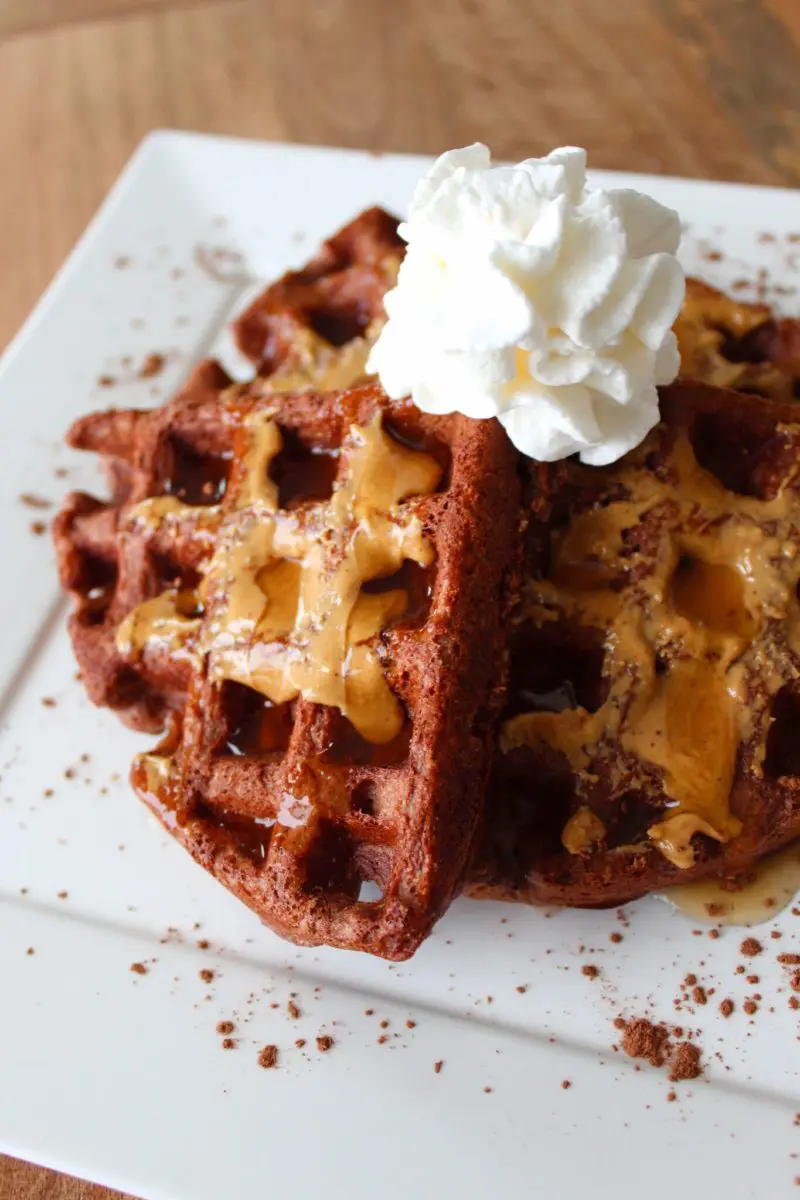 Click here to see the full chocolate waffles recipe ?
Chocolate Waffles: Okay, pancake haters. These next two options are for you, plus, you can make them as pancakes too! Don't even fret if pancakes aren't exactly your favorite breakfast food. Waffles are just as delicious AND as simple to make. Most people can agree that chocolate is the best, so why not have some for breakfast? These chocolate waffles will NOT disappoint!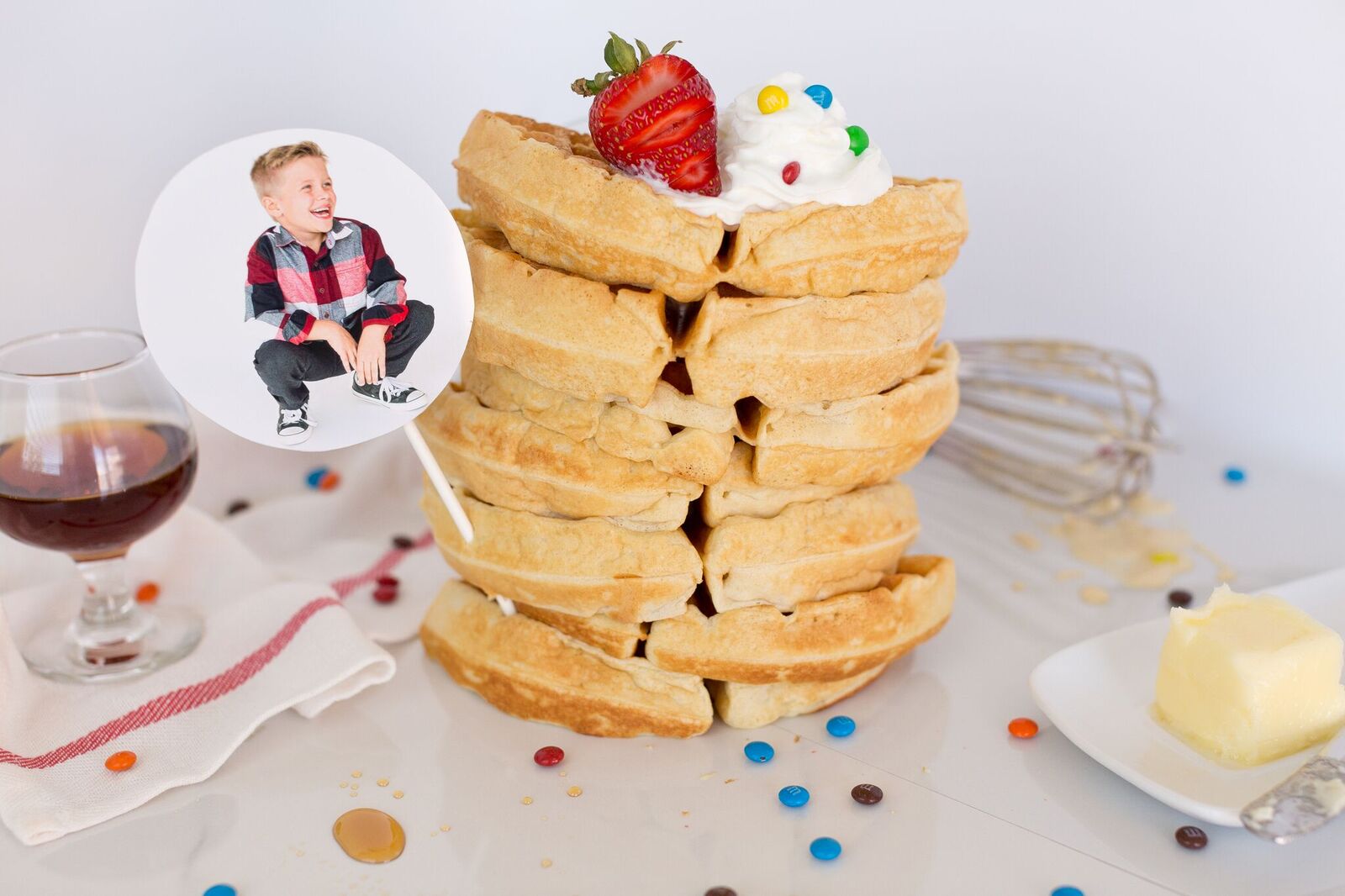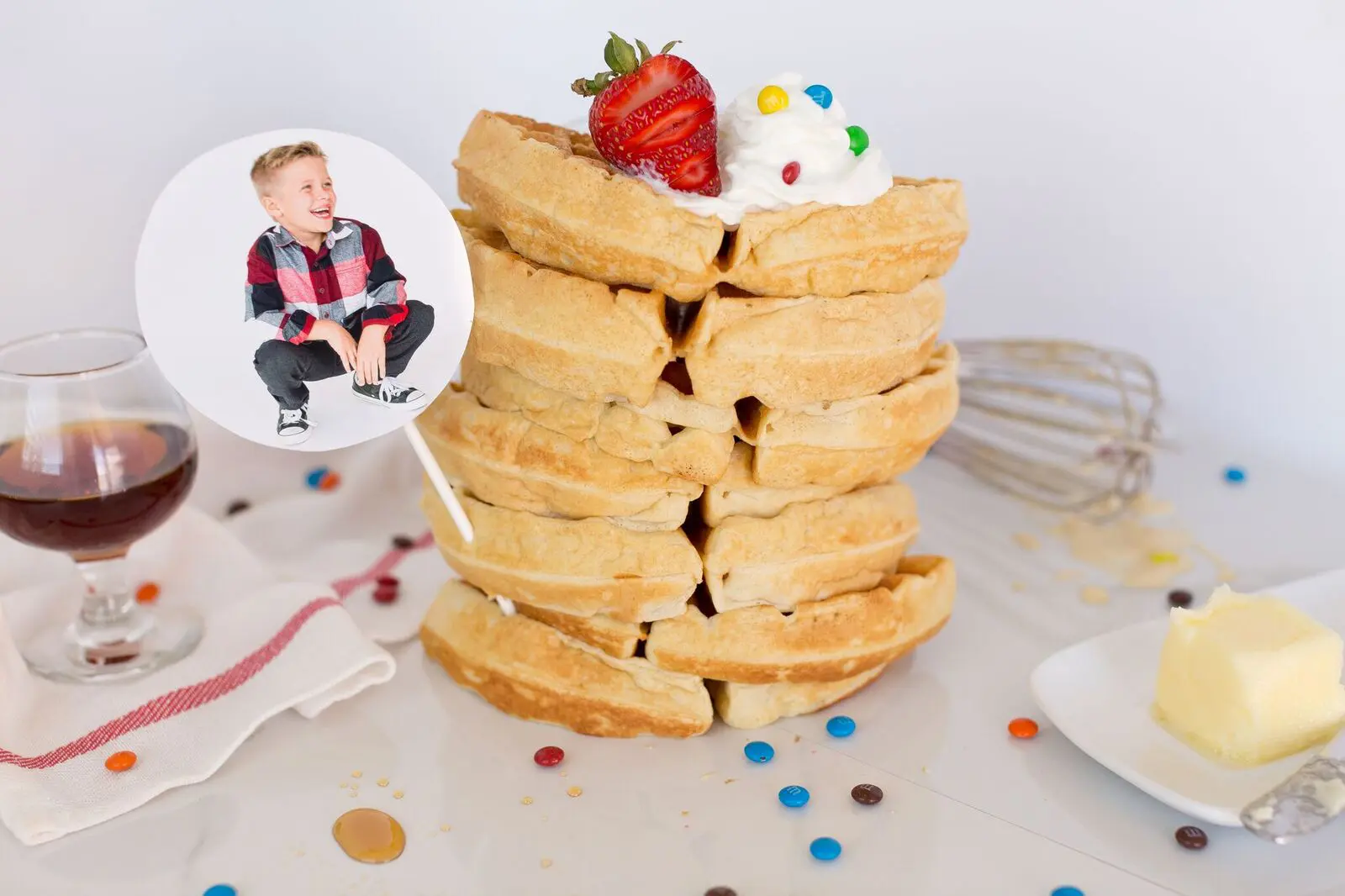 Click here to see the full birthday waffles recipe ?
7 Stack Gourmet Waffle Recipe: If you've been following for awhile, you may remember Cash's famous 7 Stack Gourmet Birthday Waffles from 2018. What better way to celebrate any birthday or holiday than with a stack of waffles?! All you need to do is add the toppings. We like to opt for sugar-free syrup, fresh fruit, and the candles, of course. 😉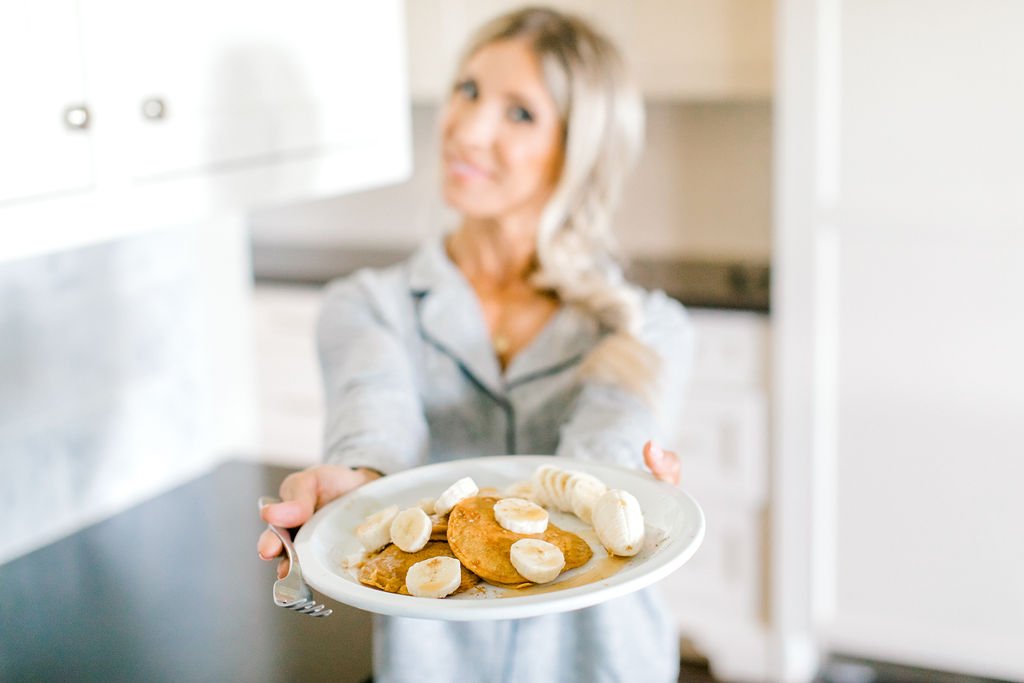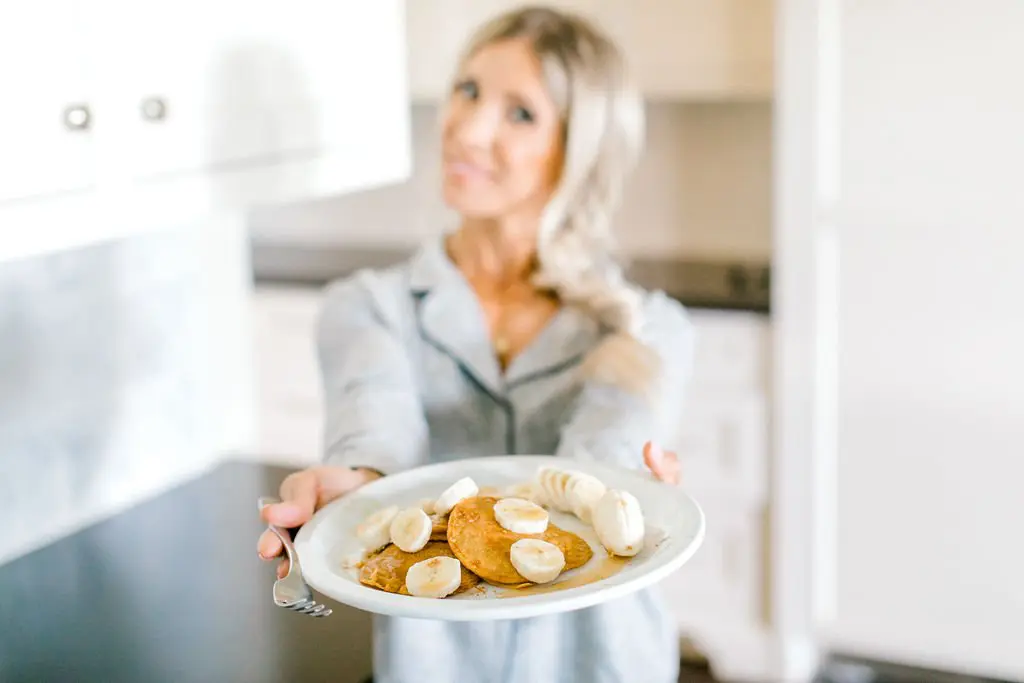 Whatever recipe you choose, just be sure to enjoy every single bite. That's it! No guilt, just healthier versions of your favorite breakfast food. It's always about balance, and being able to enjoy the foods we love is part of the journey! Just be mindful about how much sugar you're starting your day off with, and then use that sugar as fuel later in your workout! 😉
Happy Holidays!
xo,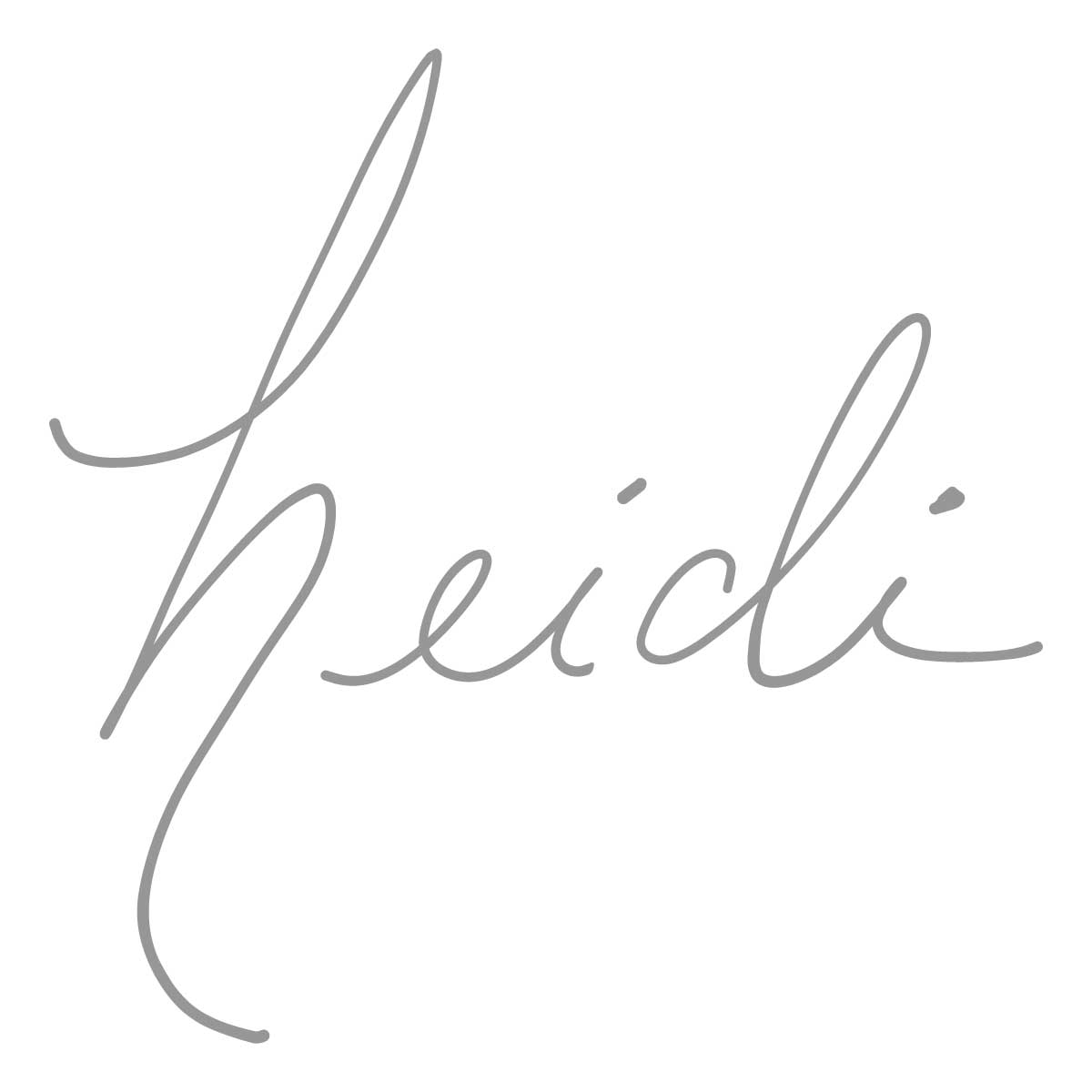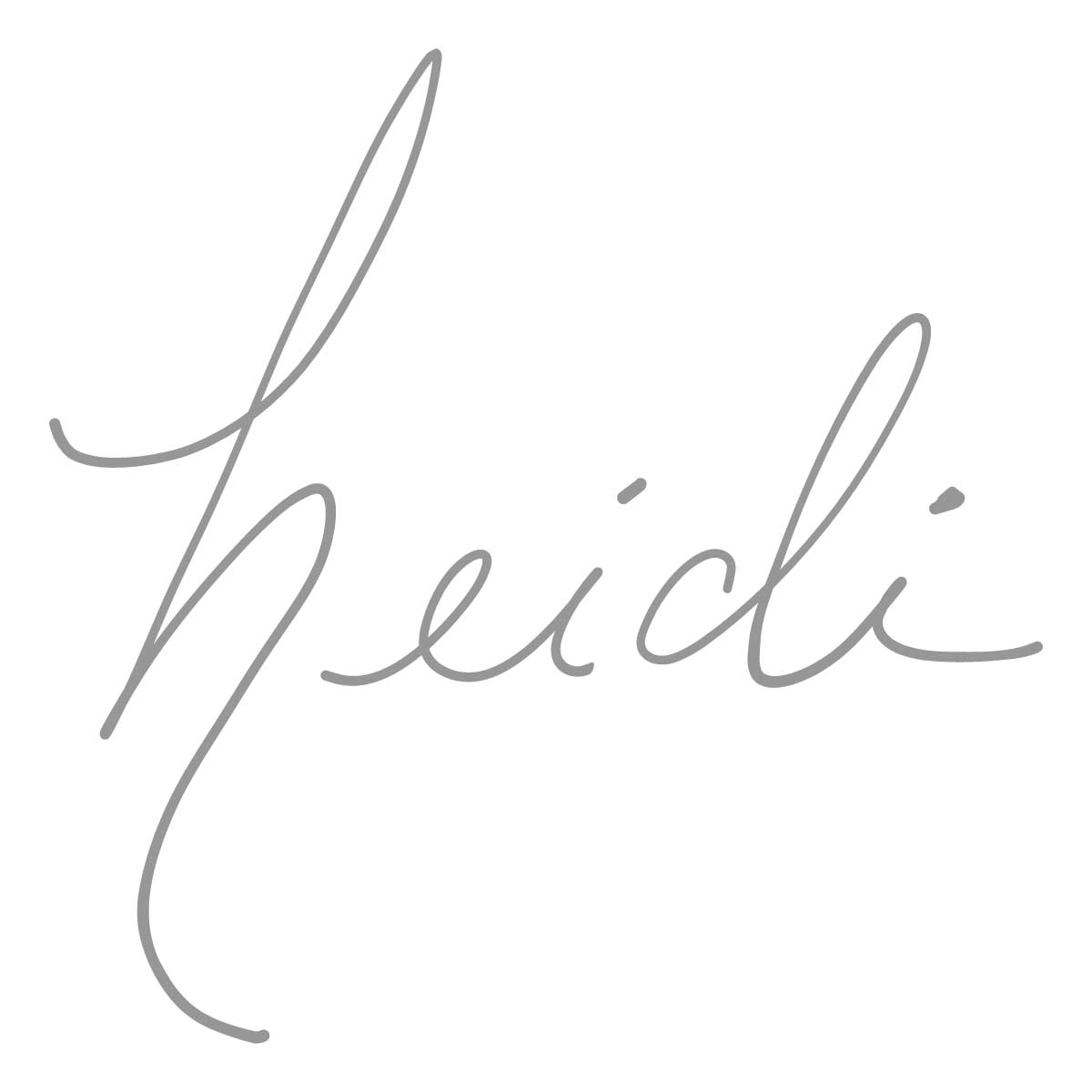 Related reading:
Breakfast Casserole Recipe
Avocado Dreaming with this Breakfast Fruit Smoothie Recipe
5 Breakfasts Made Easy || Getting serious about CEREAL!
Christmas Morning Cooking // 1-Minute Breakfast in a Mug
Coconut Crepes!