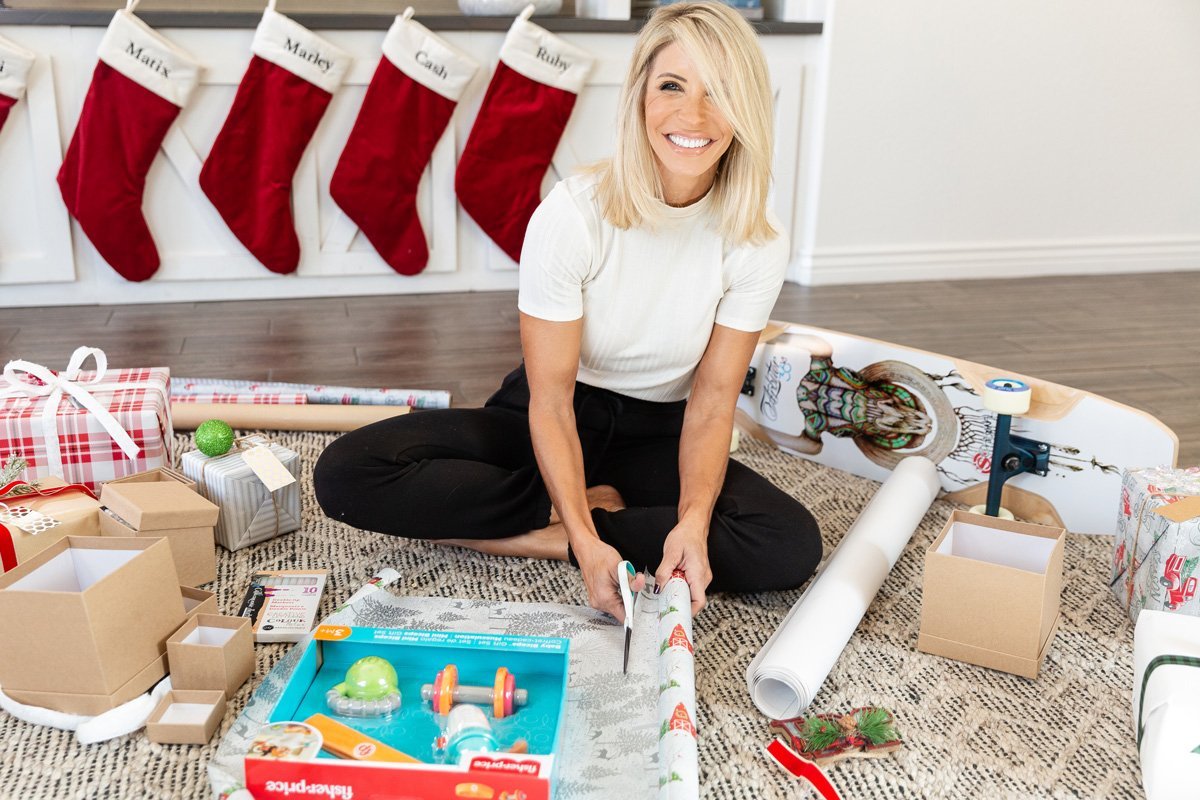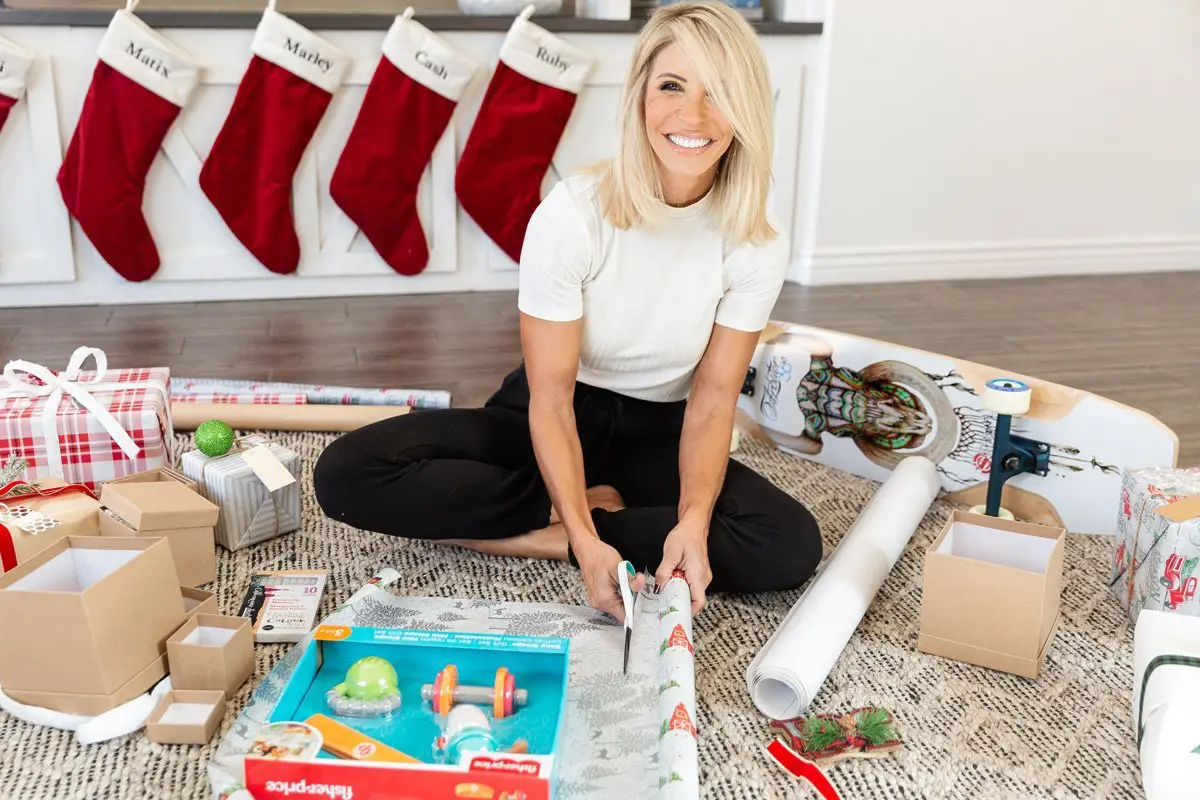 You guys, the magical, but also exhausting holiday season is here, and Mrs. Claus has a lot of stuff on her to-do list…like, more than normal. The pitter-patter you hear isn't that of reindeer. Oh no, that sound is the ever-present tiny feet now that our homes have transformed to school and everything in between. Ahhh, the "new" norm. With so much on the brain and so many changes, this holiday is certainly looking a bit different, but that doesn't mean we can't make the most of what we've got!
After all, it is the most wonderful time of the year, you guys! While it is the tradition at my house to give into that tryptophan-induced coma, slip on my comfiest clothes, grab a MDB, and hit the couch for holiday shopping, I imagine this is pretty much your go-to this year. To kick off the holiday season, I'm sharing my annual holiday gift guide AND GIVEAWAY! Scroll to the bottom for details!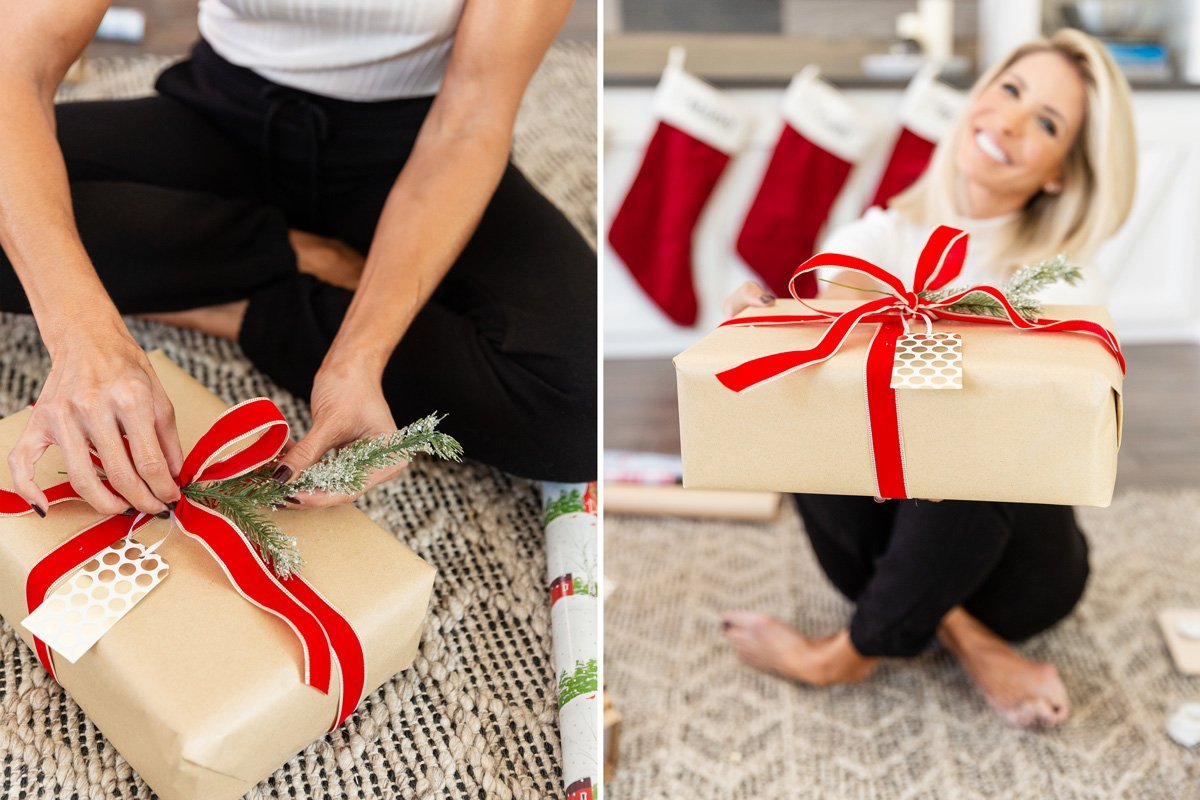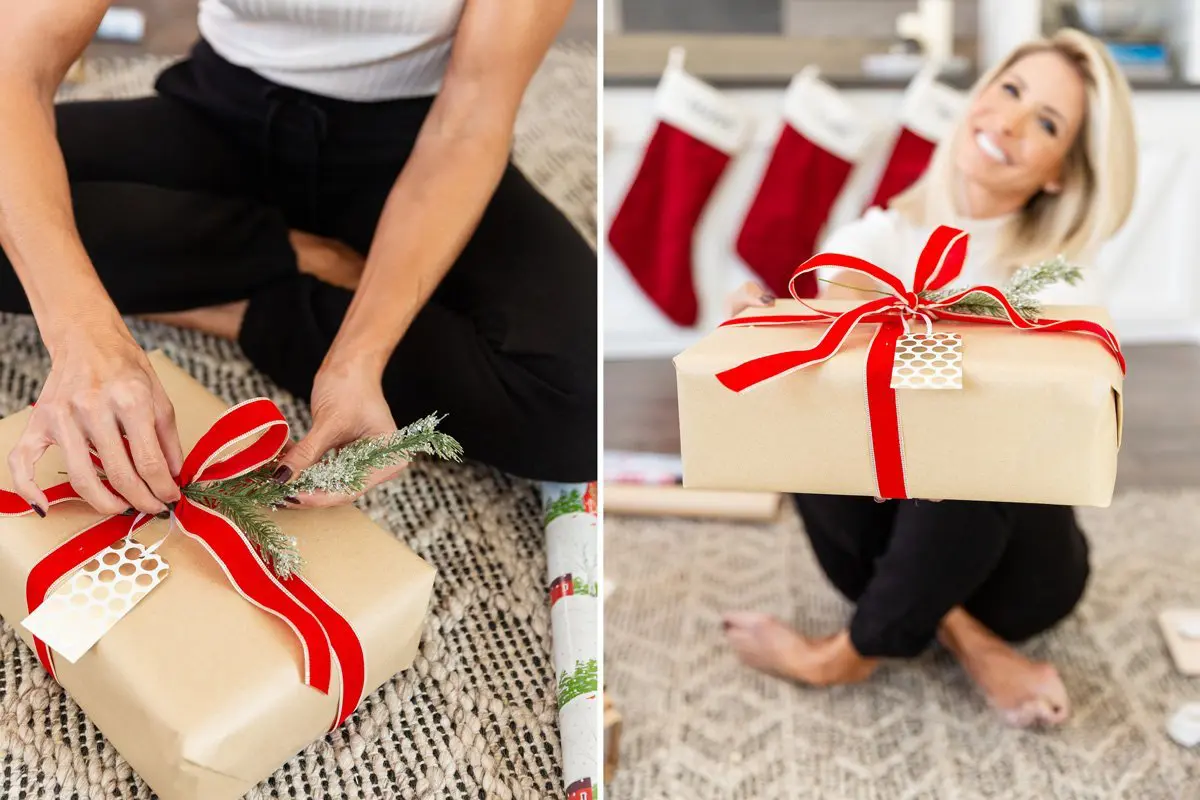 Heidi's Holiday Decor:
Pottery Barn Embroidered Stockings, Red and Gold Ribbon (love this candy stripe ribbon set), Green and Black Plaid Ribbon, Wrapping Paper (also love this winter scene and this rustic holiday set), faux snowy pine greenery for wrapping, and gift tags (love this unicorn one for Ruby).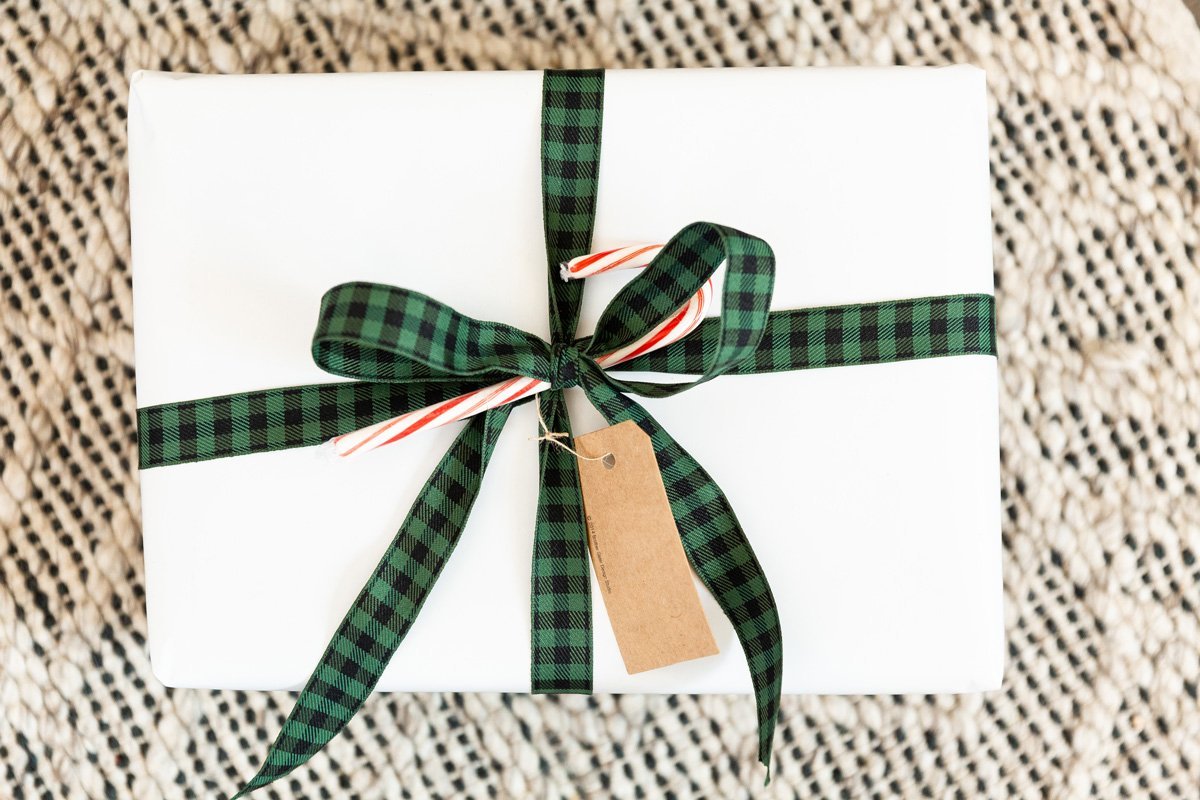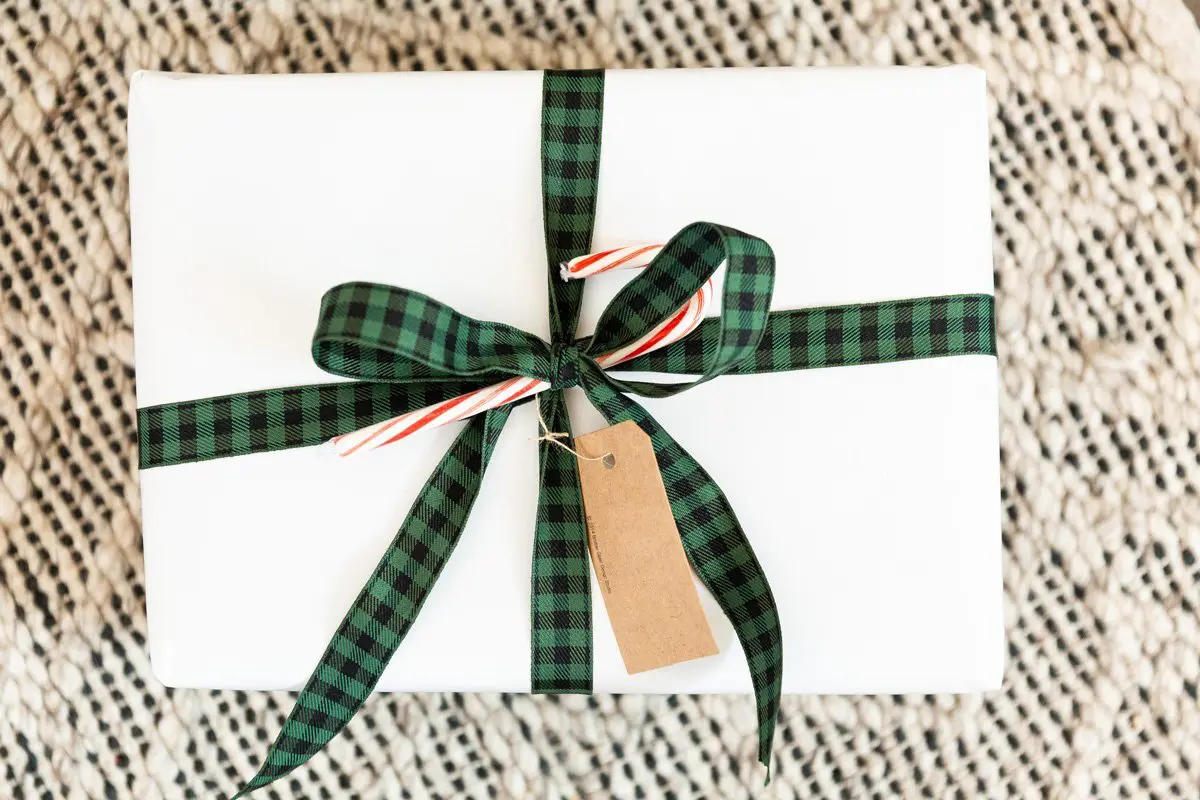 But hey, not waiting in long lines is a bonus, right? To help you narrow down what your kiddos, fashion lovers, fitness enthusiasts, and hey, even yourself might like this year (we know that Santa gets all the credit, but Mrs. Claus is the true hero, am I right?), I'm sharing some of my favorites. Now through Monday, I'll add more and more goodies to this blog, so keep checking back for new items and giveaways!
**Giveaway closed** We may be working on new traditions this year, but some must remain, like Heidi's Holiday Gift Guide Giveaway (say that three times fast!). Check back over the next five days because I'll be adding a selection of new favorites AND a major giveaway bundle. Scroll to the bottom for details!
Top Gifts for the beauty lovers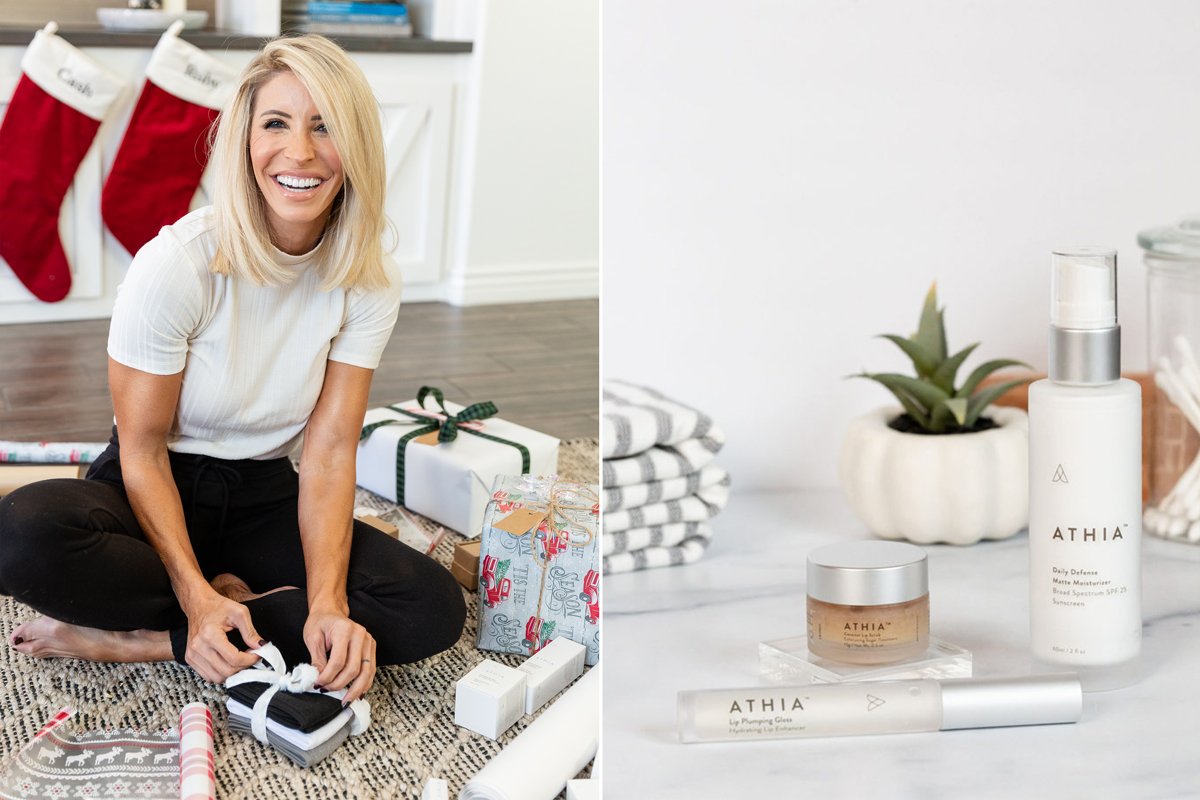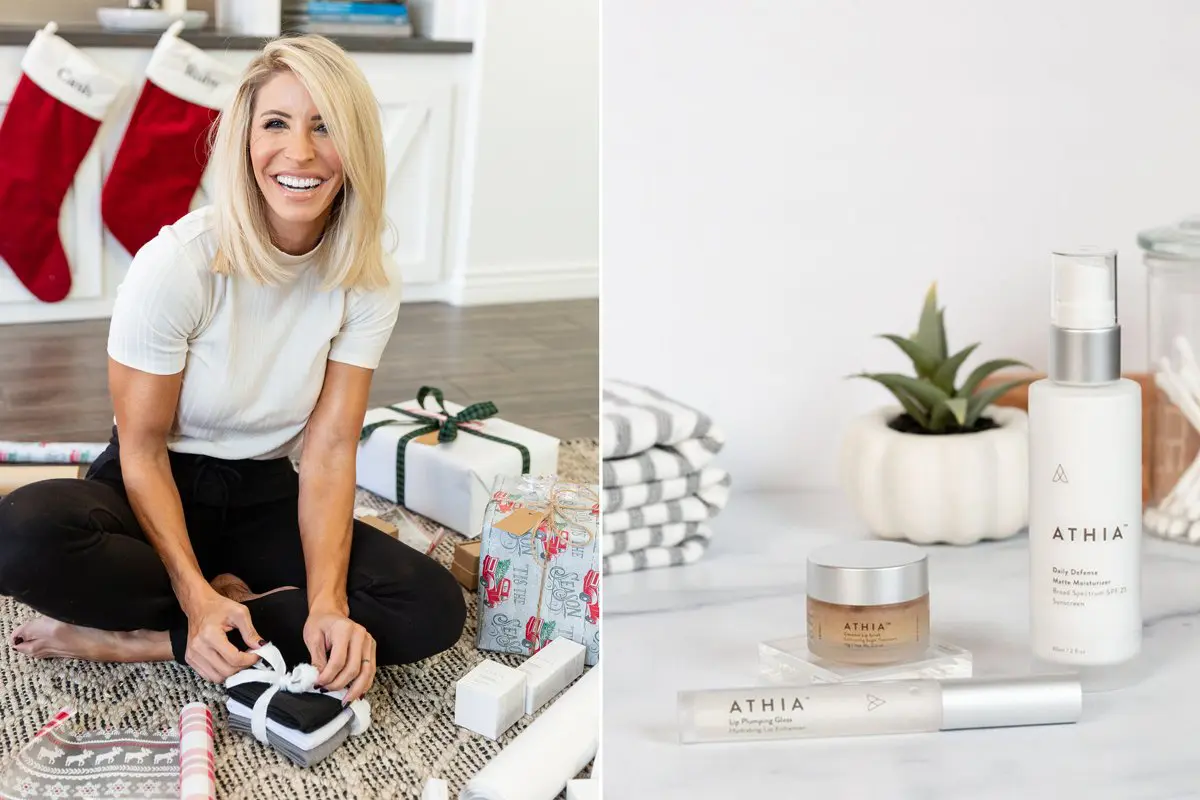 Shop Heidi's must-have beauty gifts:
Vanity Planet Facial Steamer (55% off) and Exfora Device (60% off), Athia Kisser Kit (50% off sitewide), Kristin Ess Temporary Hair Tint (under $15), Facewash/Makeup Headband (also love this leopard print one), and Jade Roller →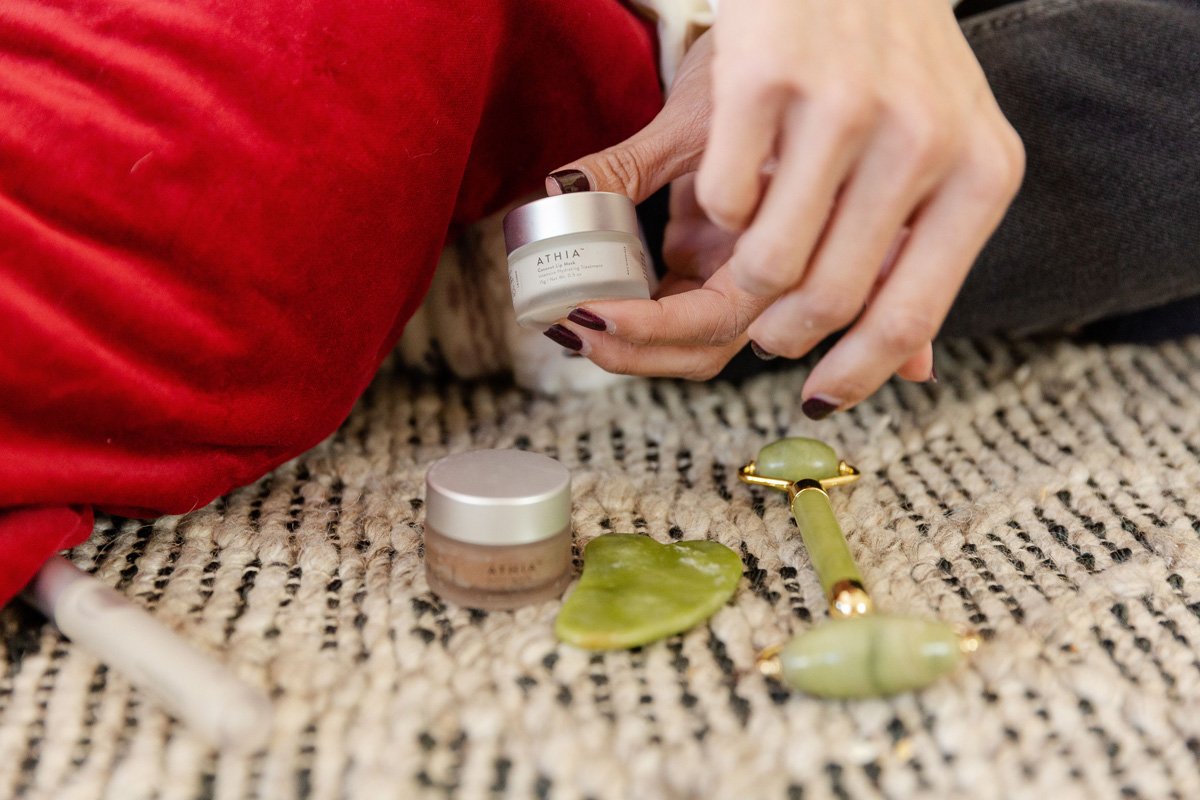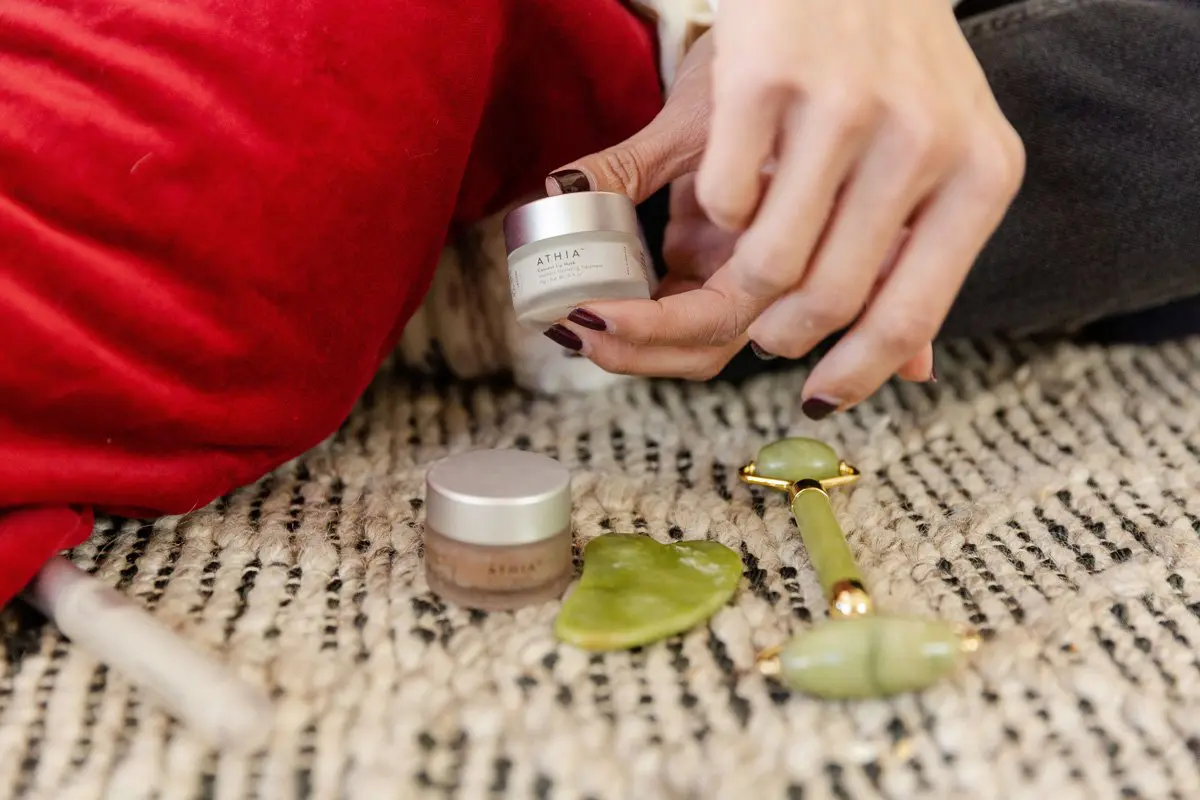 Beauty products are quite literally my new baby, but they're also a family affair. From my mama to Mars, the love of beauty products is definitely generational. The best thing about the gifts on my beauty list? They are the perfect escape from hearing "mom" around every corner. If the "new norm" has taught us anything it's how to turn our bathrooms into spas, and so with that in mind, I'm giving you the perfect items to relax, escape, and enjoy some beauty time, especially when beauty rest isn't always available.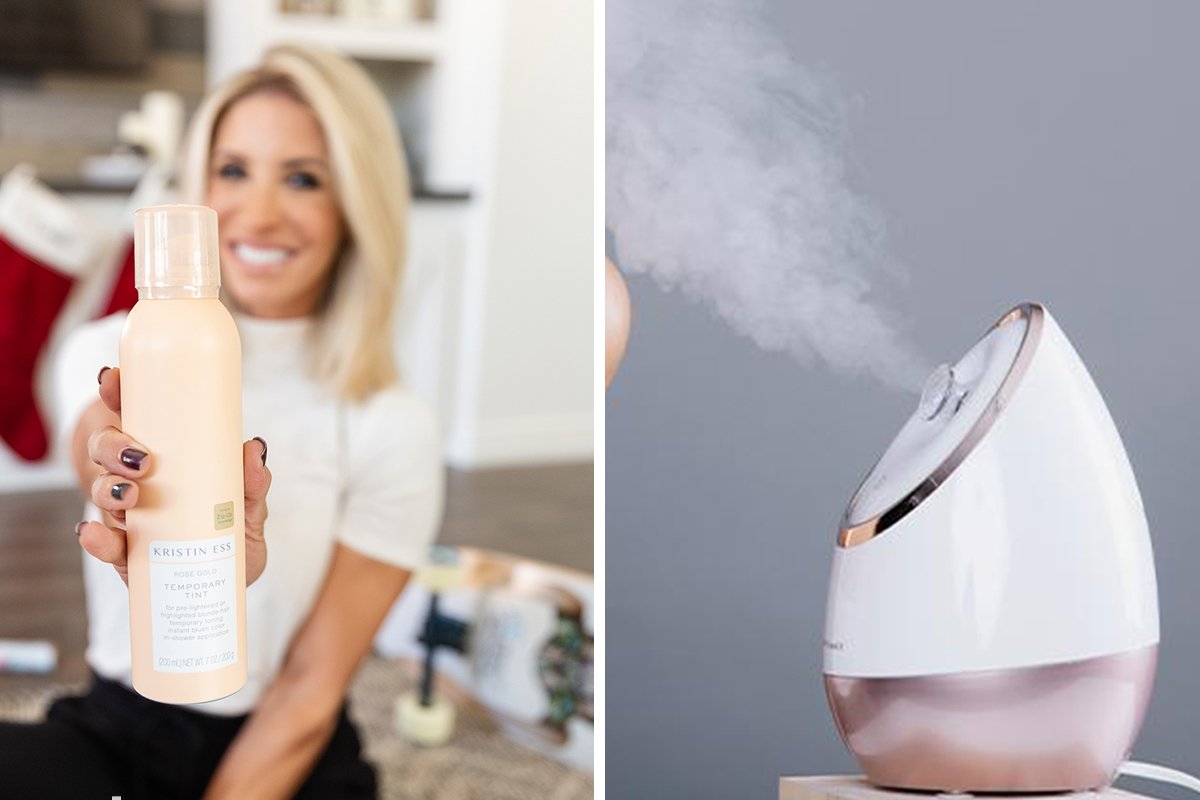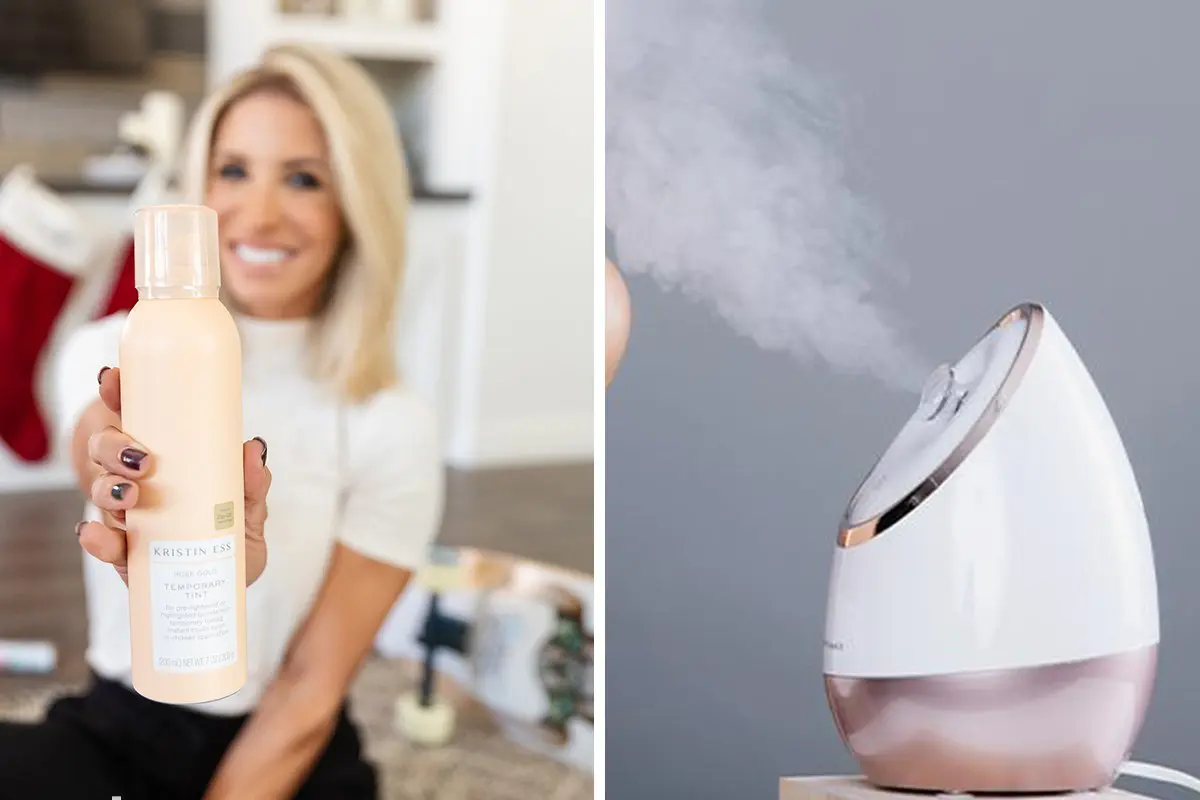 From my favorite Vanity Planet Facial Steamer to the Athia Kisser Kit, you'll have glowing, hydrated skin without leaving the house. Plus, I'm also loving these Facewash/Makeup Headbands…gotta' keep that newly tinted hair out of the way.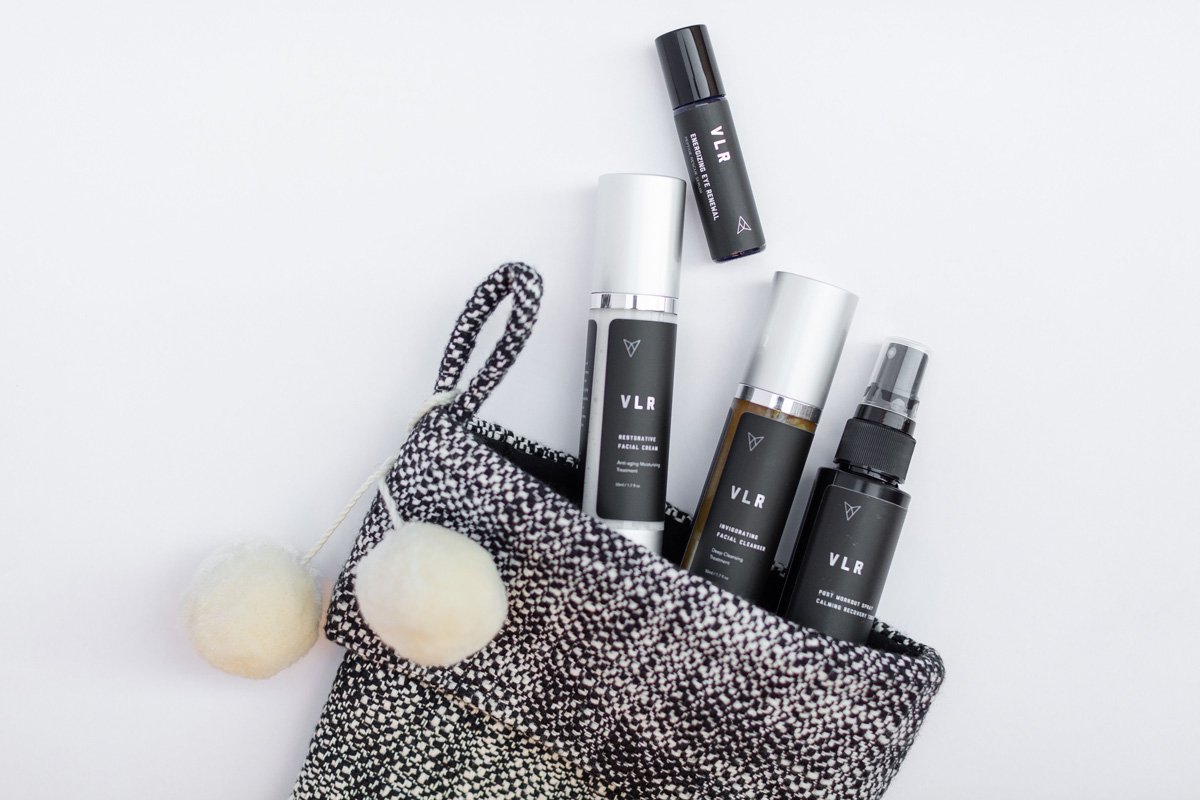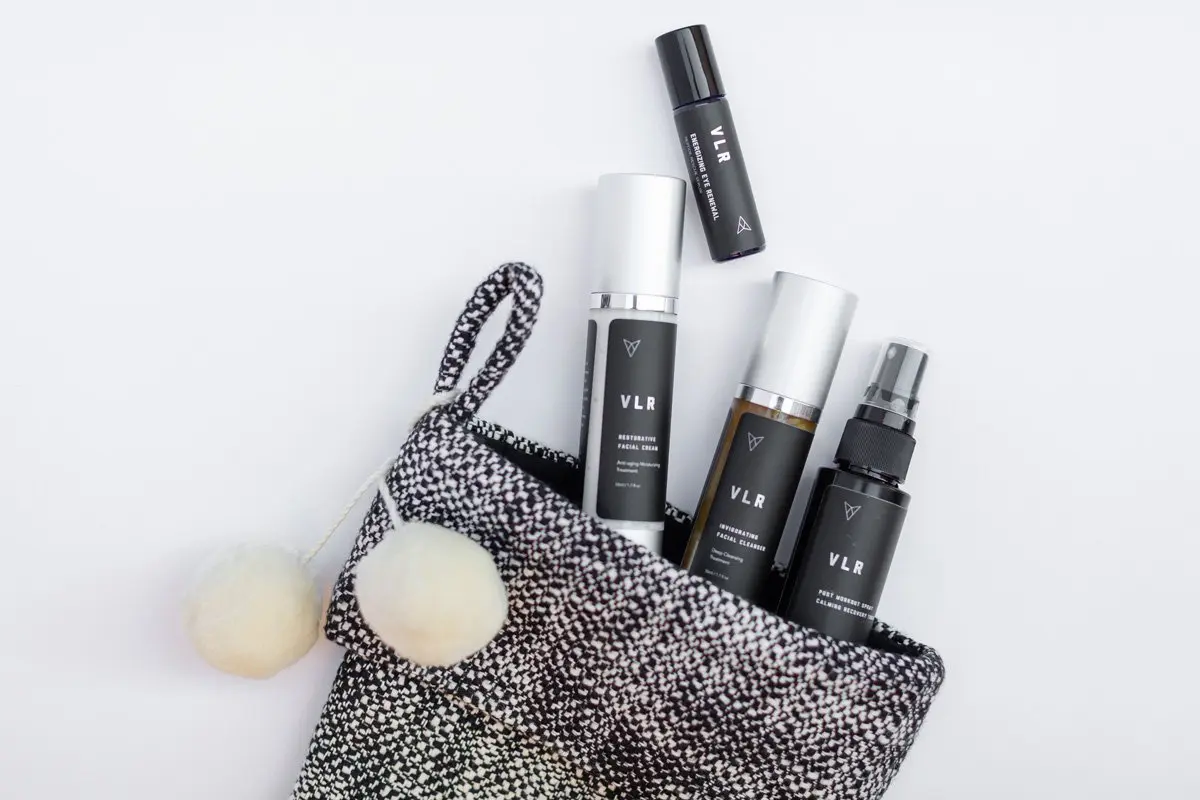 Click here to shop Athia's line for him: VLR (50% off sitewide) →
Bonus: For the man—or man child, in my case—in your life, Athia's new line of male products is the perfect gift. Hey, real men need moisturizer too. How do you think Santa stays so dang jolly? I'll let you in on a secret: It's not the cookies. It's the moisturizer! Ok, maybe it's the cookies too.
Top Gifts for the kiddos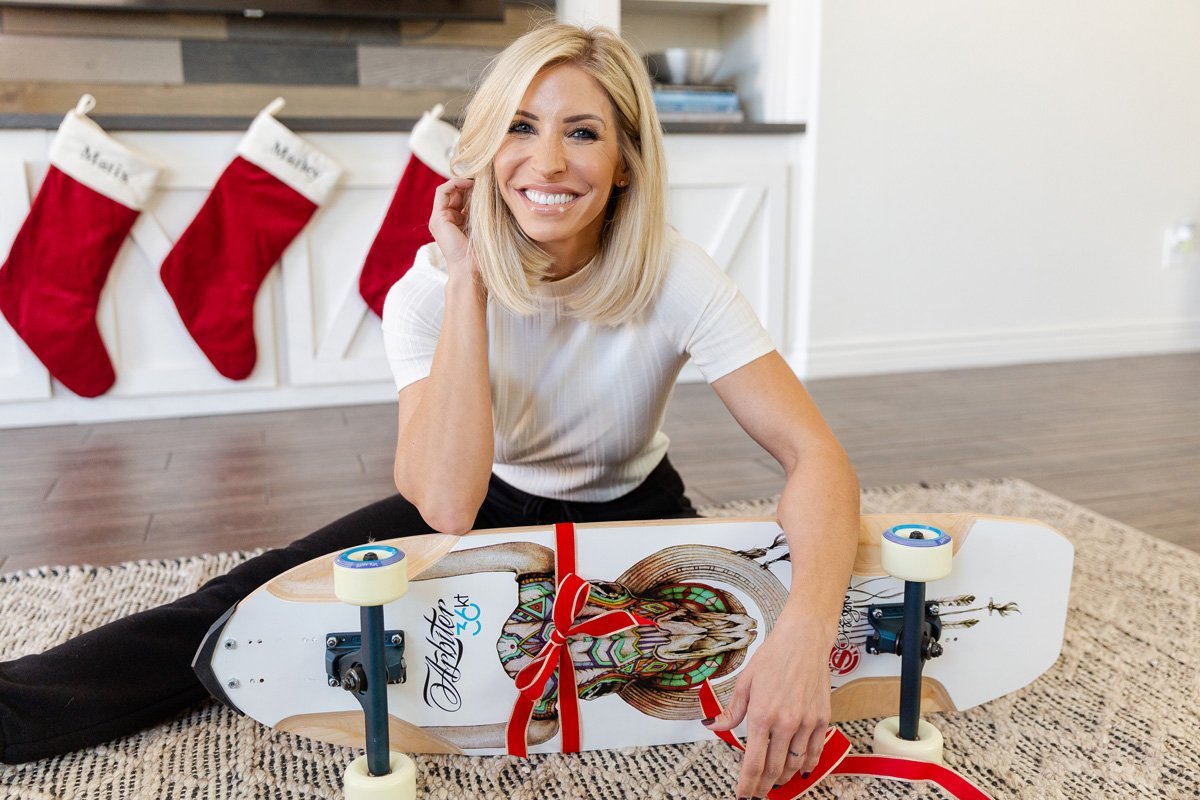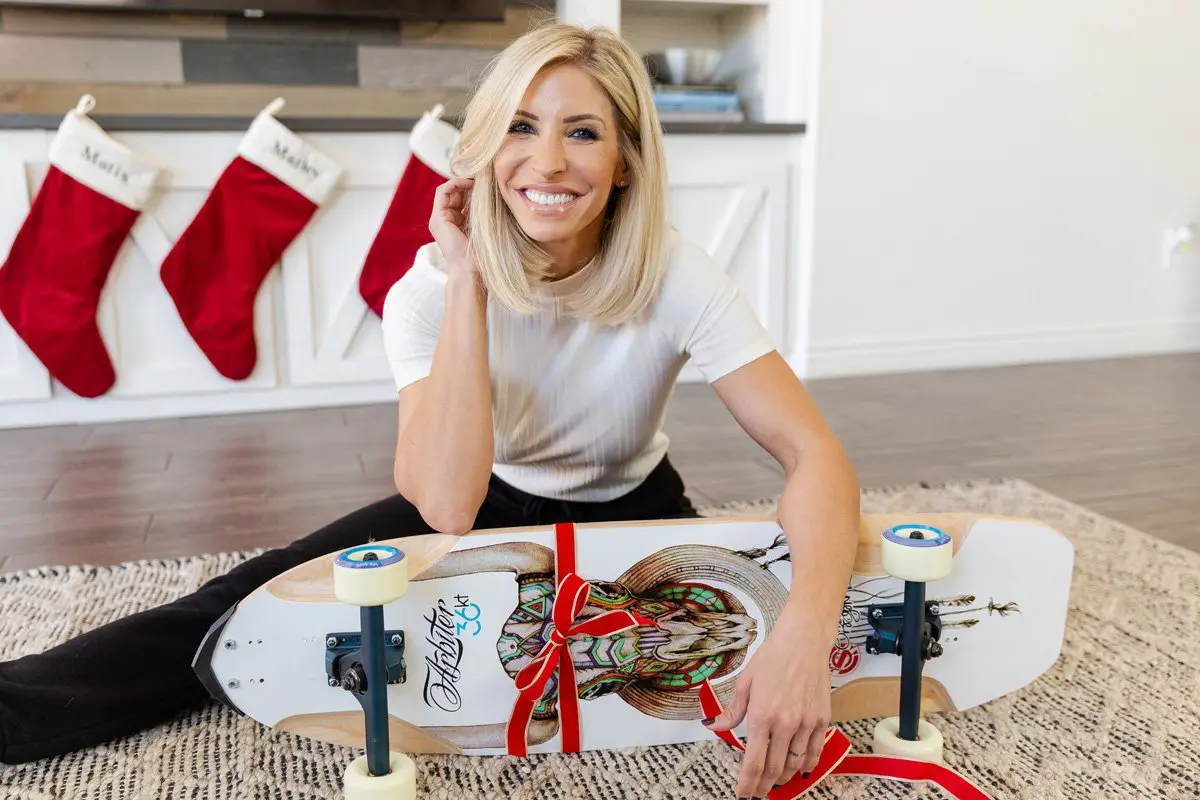 Shop Heidi's must-have list:
Tangle Pets Brush (on-sale under $15), COMFY, Coil Pack Hair Ties (also this variety pack under $10), Nail Polish Gift Set, Longboard by Original Skateboards (use code LOVEHEIDI for 20% off), and Baby Weight Set (Fischer Price Baby Biceps) →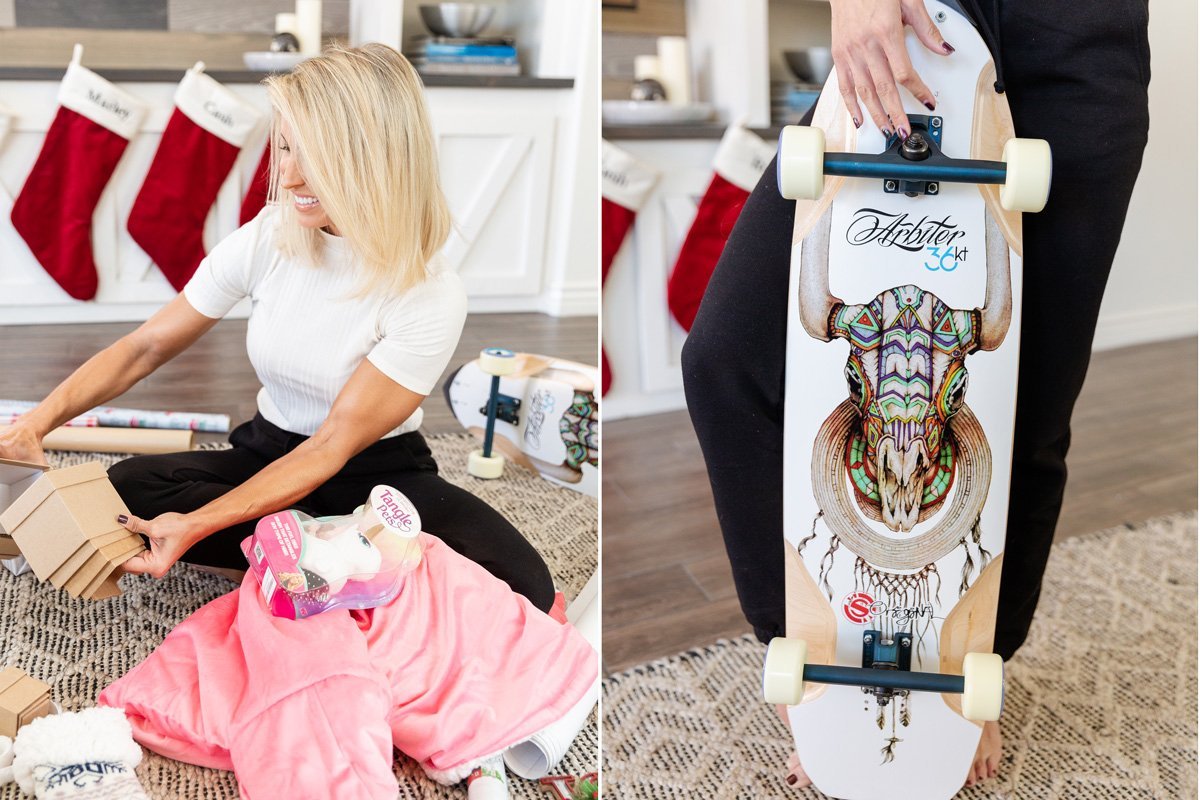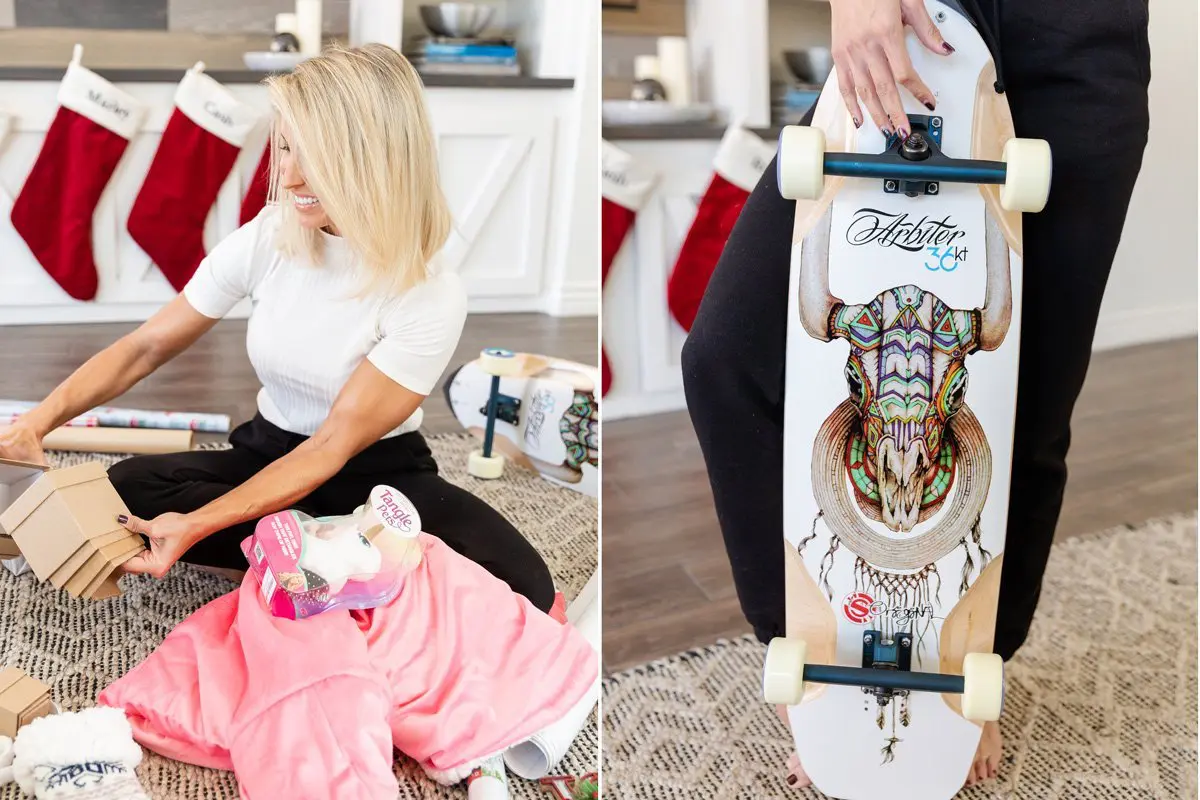 Even as the kiddos are getting older, the best part about Christmas is the look on their faces as they open each gift. For the whole family, COMFY is the name of the game. If you haven't heard of a COMFY, it's a blanket you can wear, which is pretty much the mood of 2020.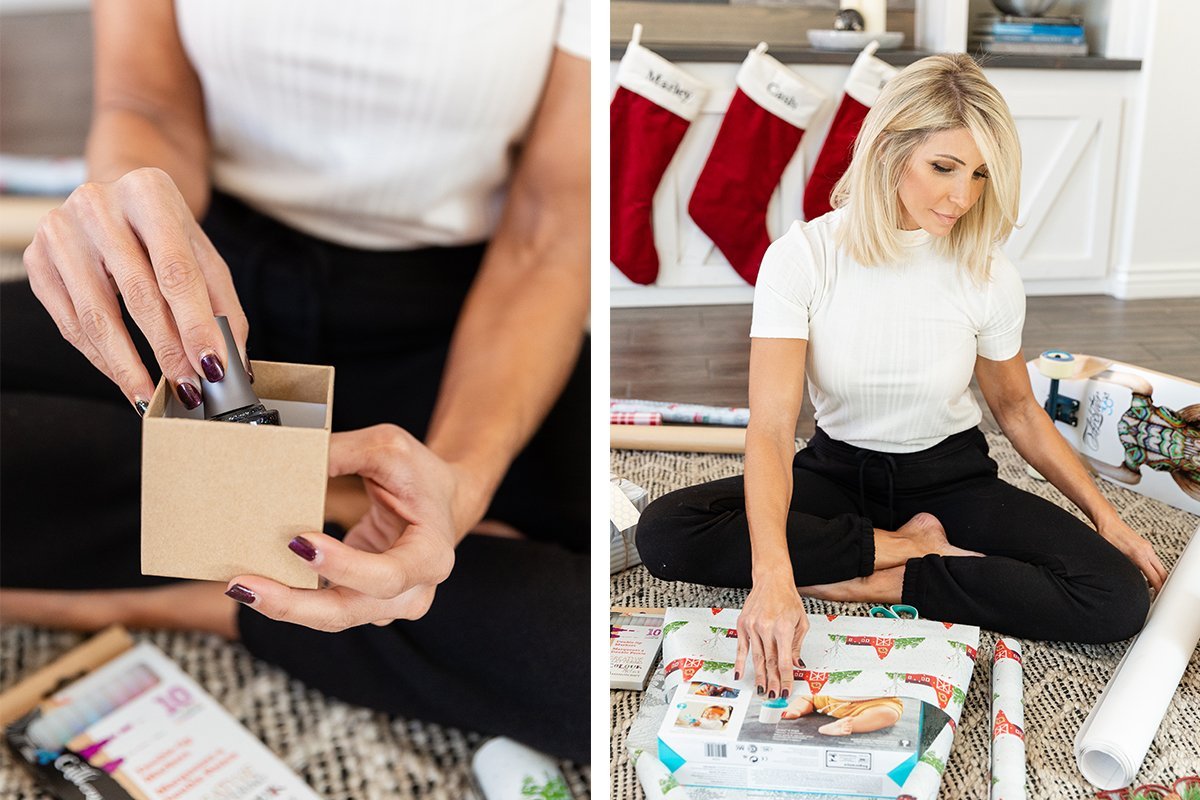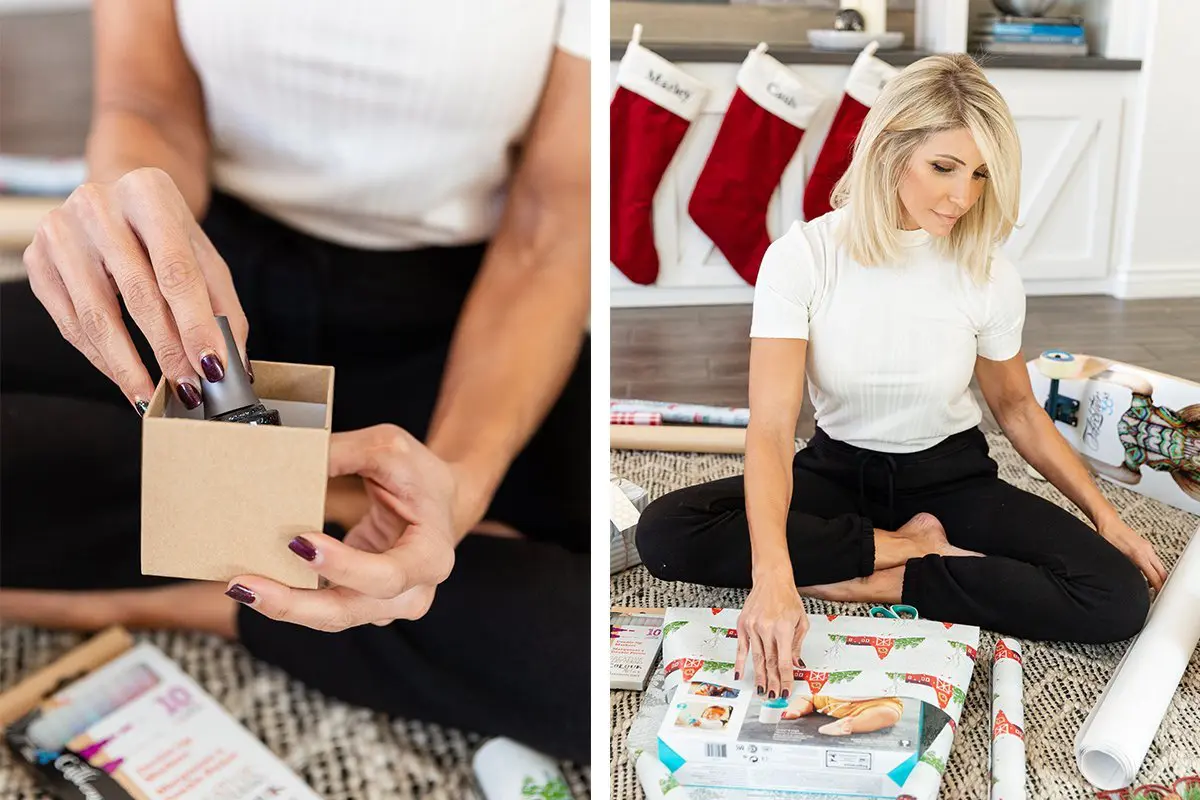 My real life unicorn, Miss Ruby Lane, gets a magical unicorn brush to match her personality (plus some Kristin Ess Hair Tint for Mars, Ruby, and mama because, why not?!). Marley is all about nail polish and beauty products this year. You'll find post-Christmas happiness as Cash and Matix hit the streets with the rest of the neighborhood on their longboards! Gosh, the joys and simplicity of being a kid. It makes it all worth it. Maybe you'll even catch Mrs. Clause out for a joy ride or two.
Top Gifts for the fitness fanatic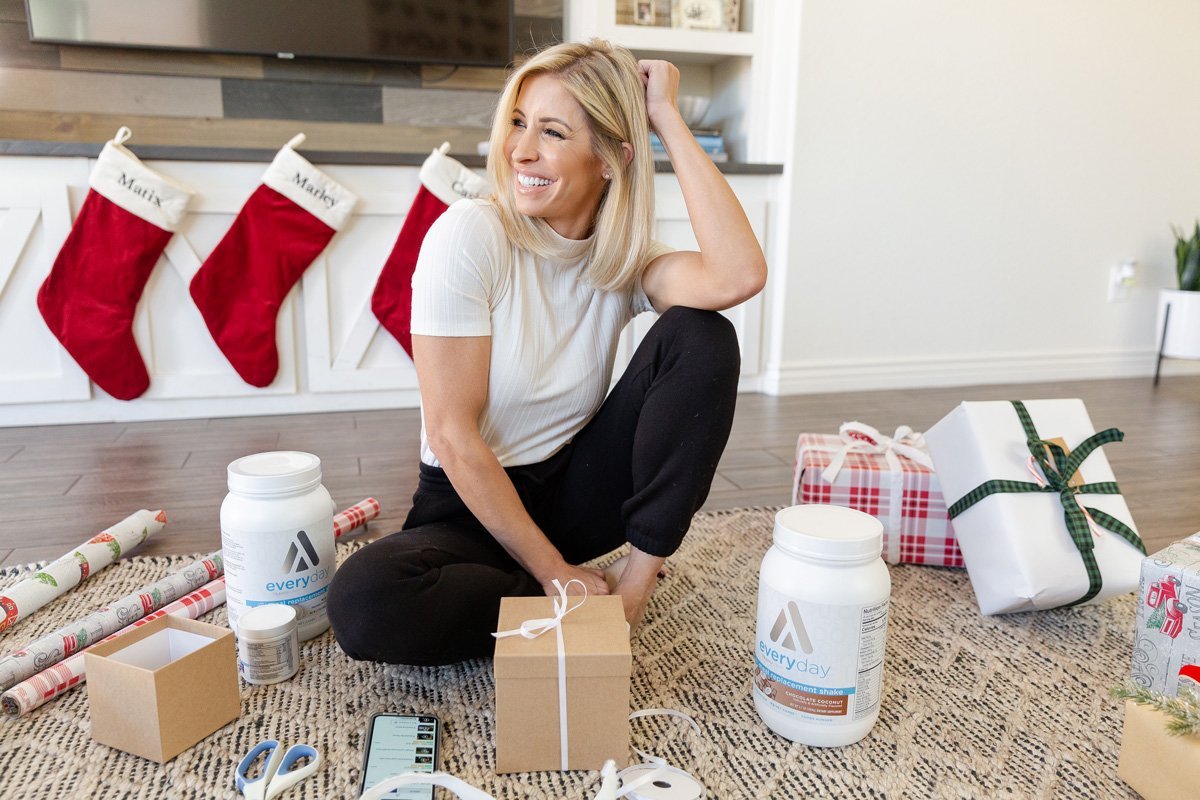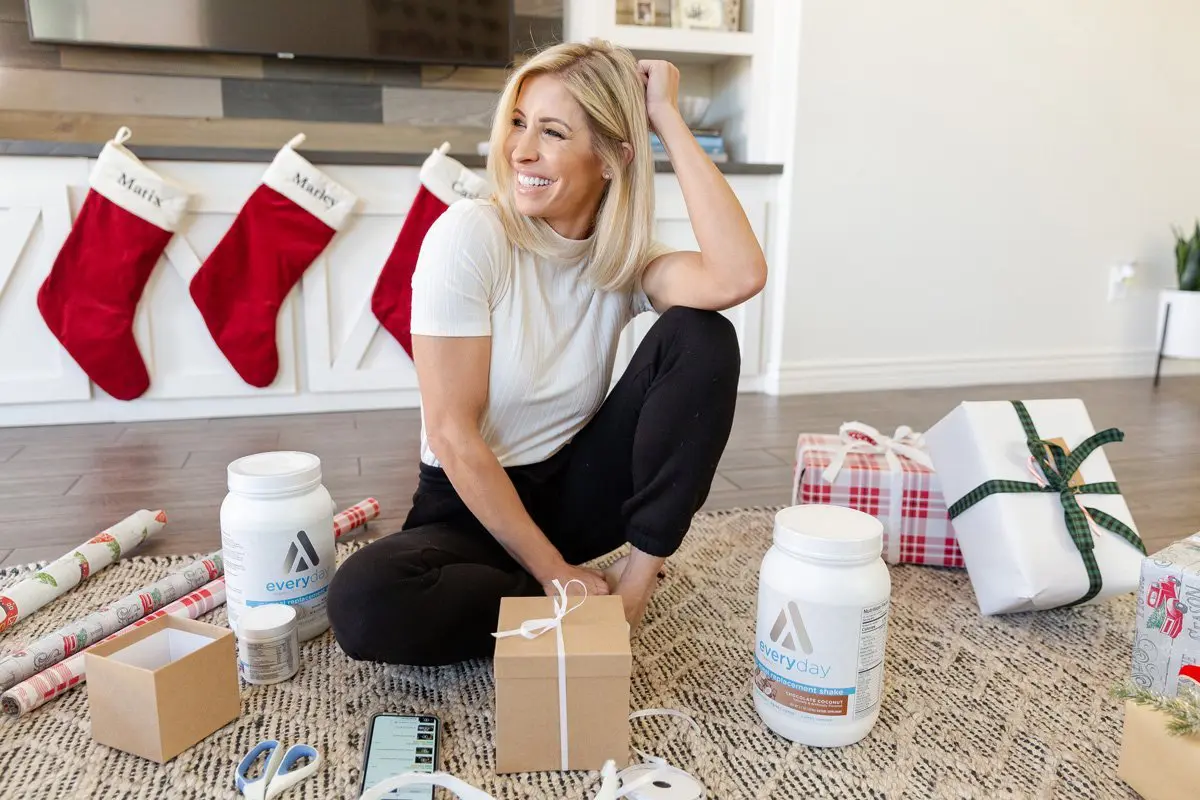 Shop Heidi's must-have list:
Lululemon Align Pant II (so nice, I had to put them twice), Total Transform Bundle (normally $479.80 NOW $189.99), Everday by Transform Low Carb Meal Replacement Flavor Sampler (normally now 40% OFF), Resistance Band (also love this set on Etsy)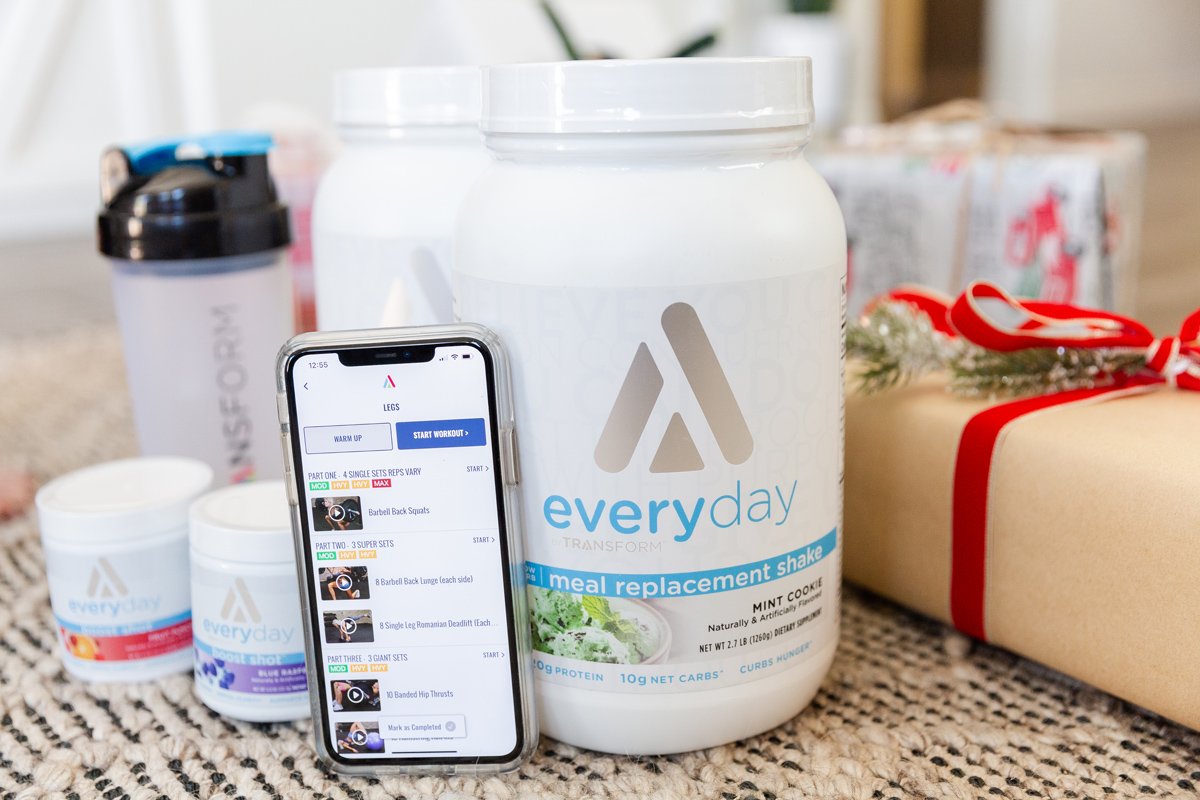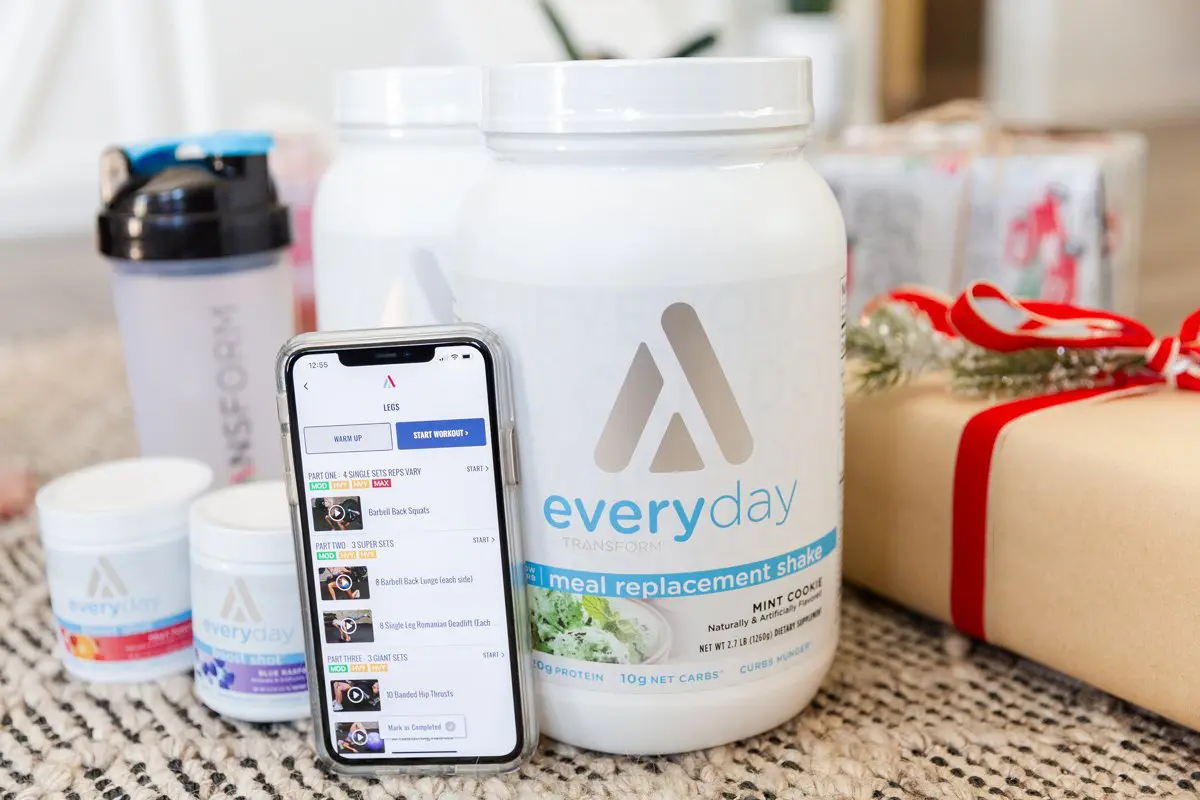 Gift guides and fitness gear go together like Santa and cookies, right? Ok, ok, maybe just in Powell land, but you know I can't leave the fitness lovers off my list. This year, we're doing a great sale on Transform products from the app to meal replacement shakes with up to 60% OFF.
And when it's time to hit the gym (or do that killer at-home workout), you know what they say: A great outfit is sure to get you motivated. With these booty hugging Lululemon leggings and 4Kor Resistance Bands, the fitness lover in your life (ok, it's me, you guys!) is sure to look great, work hard, and feel like a million bucks.
Top Gifts for the stylish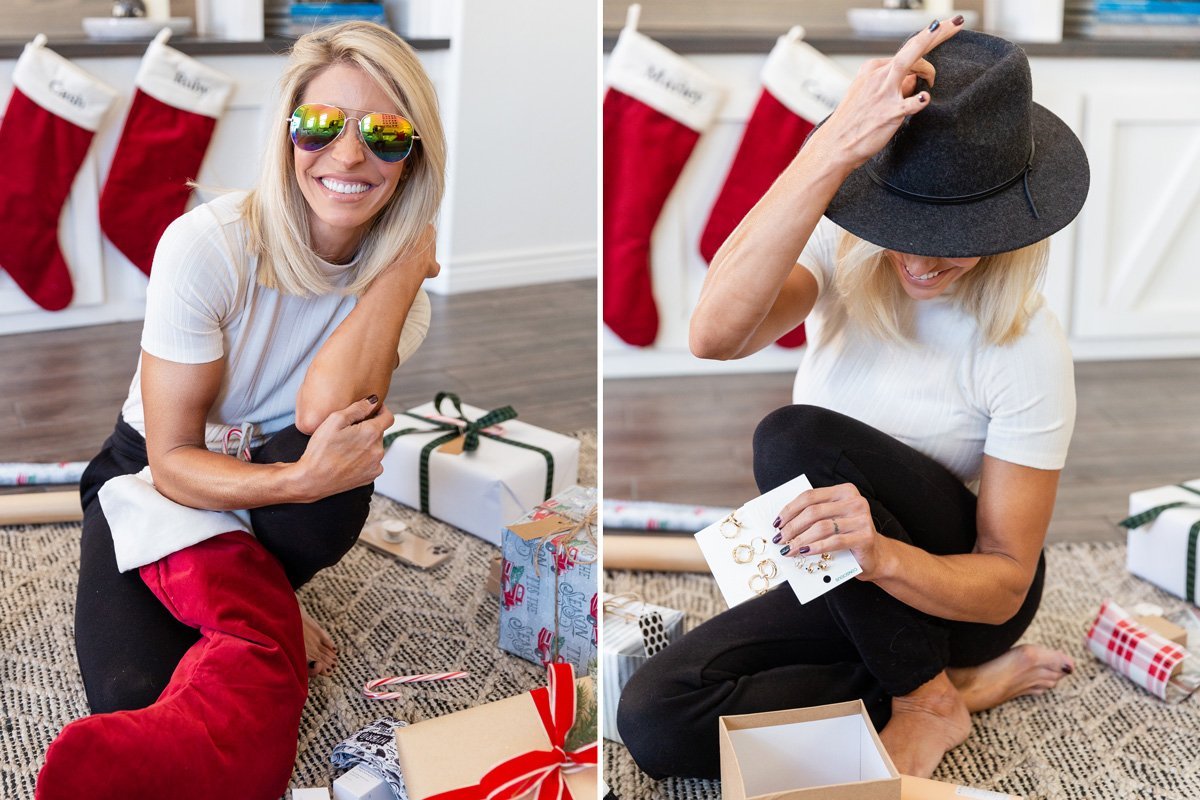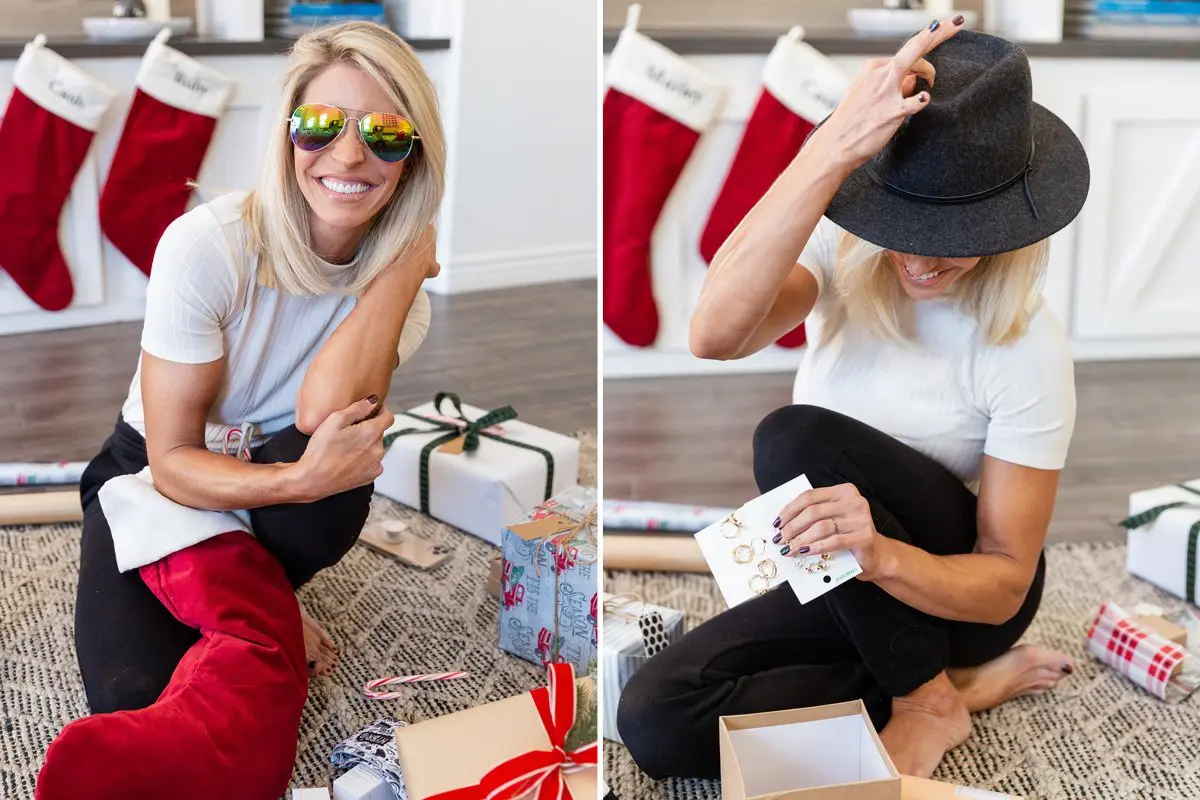 Shop Heidi's must-have Fashion Finds:
Cents of Style Thermal (use code fabfriday on sale $8), Cents of Style Socks (under $15), Lululemon Align Pant II , Aviator Sunglasses, Carolina Trimmed Hat (now 30% off), H&M Joggers, Ring Variety Pack→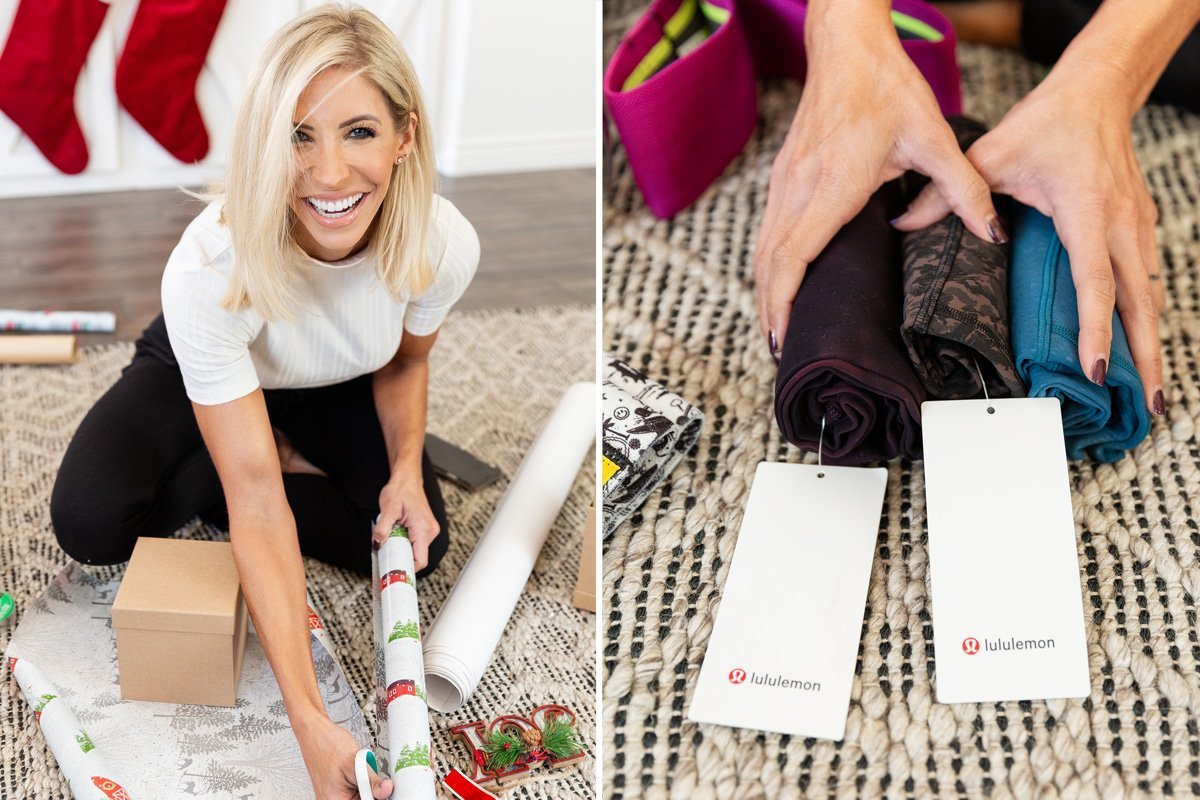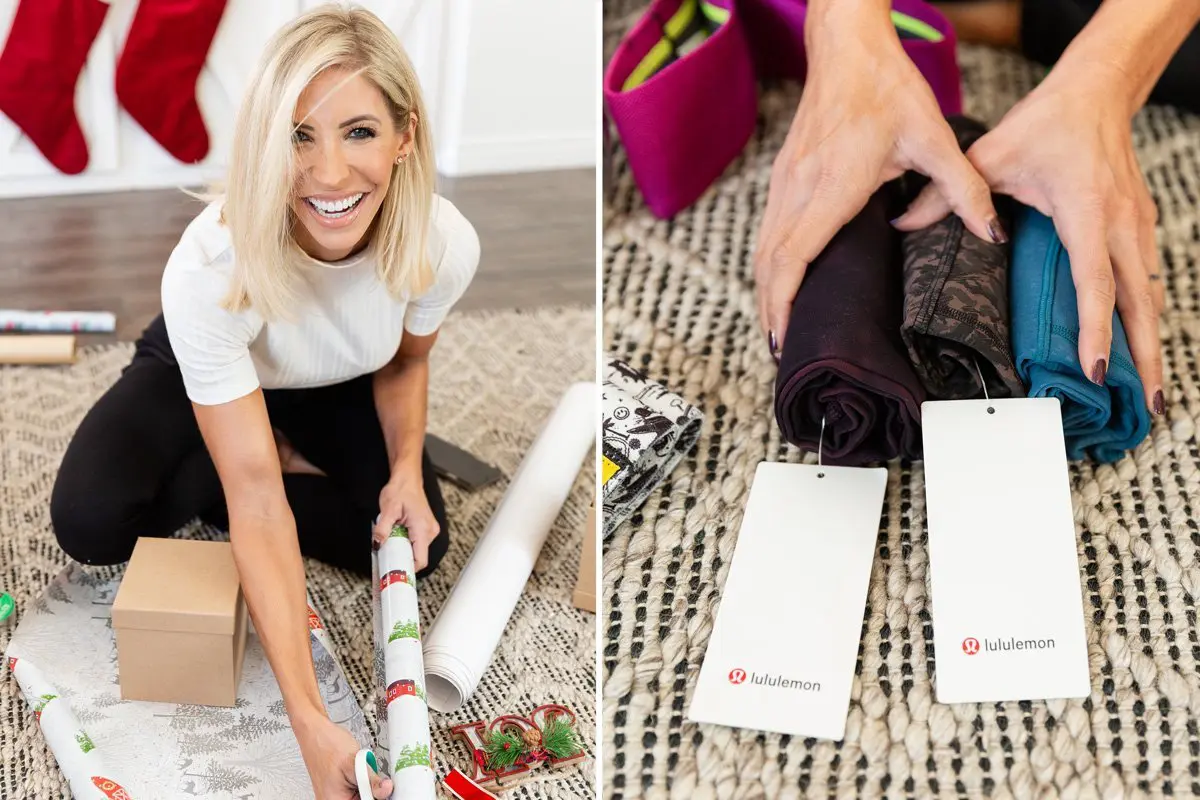 Up next: gifts for her, the stylish lady in your life (and hey, maybe it's yourself). If you're anything like me, my daily wardrobe looks a bit different in 2020. If 2020's wardrobe has an adjective, it would be: COZY!  Here's a handful of gifts for the fashionista in your life (and if you're shopping for yourself, this Mrs. Claus won't spill the beans) that are sure to get the party started even if it means you're getting fashionable just for a night in.
With cozy at the heart of it all, some of my favorite gifts this year are a classic thermal and some warm holiday socks. It's perfect for "get up and go," but also the best to snuggle up on the couch. For the fitness and stylish ones, I love Lululemon Align Leggings. They're basically your second skin…if your skin perfectly lifted you in all the right places. To add some flair, I love gifting accessories, so you'll always find those under my tree. Click the items above to shop some of my stylish faves.
Heidi's Holiday Giveaway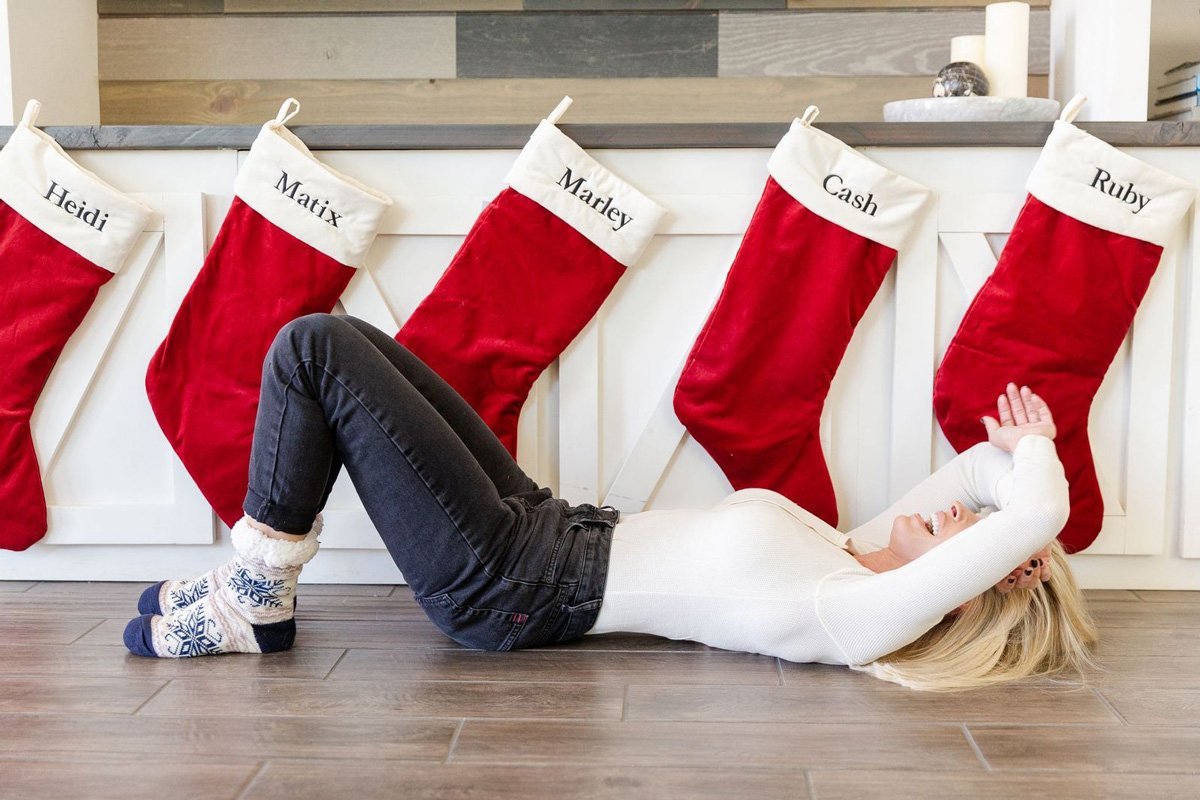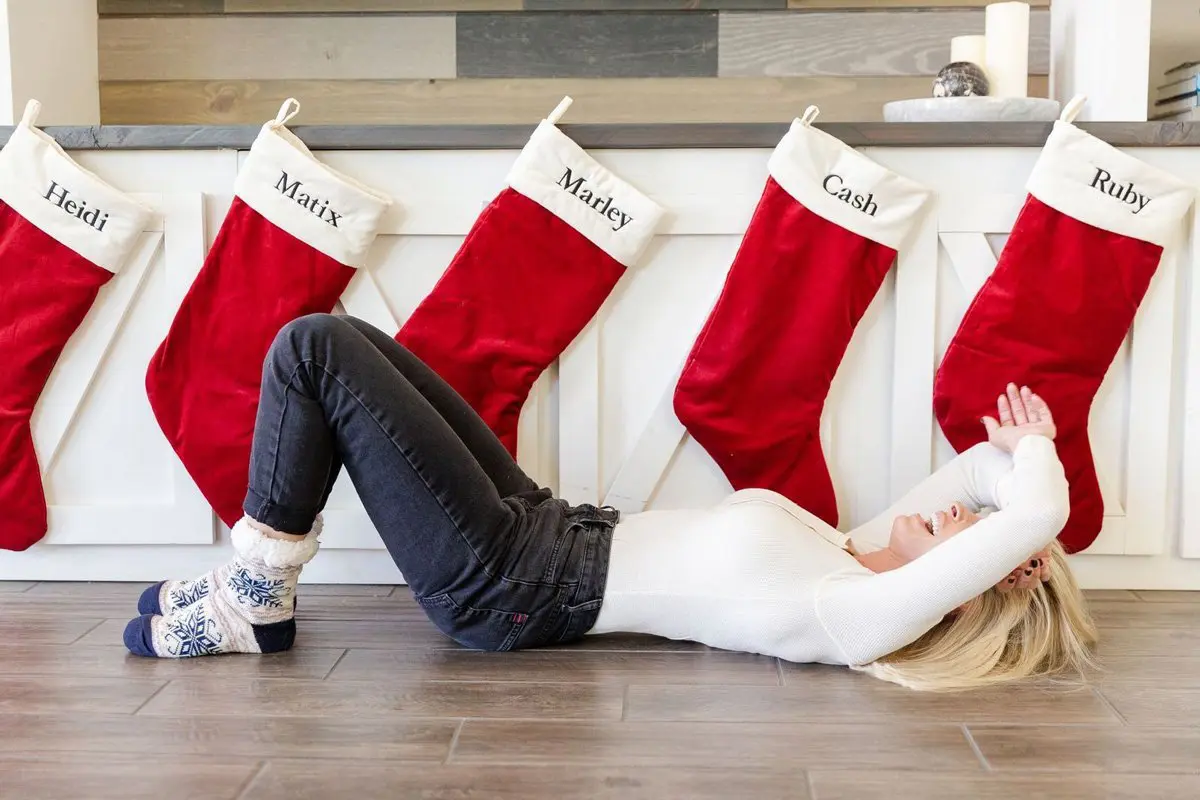 **giveaway closed** To help you busy mamas get into the holiday spirit, I'm giving away four bundles of gifts. Each day, I'll add a new item to this giveaway list for a total of 4 days of giveaways! Total value for all items for all giveaways: $1,133.71!  You will have 24 hours after the daily giveaway is posted to enter to win. Once the next giveaway is open, the previous giveaway will be closed (i.e. giveaway 1 is closed once giveaway 2 is posted), so remember to check back daily!
Enter to win by doing both of the following:
Now slip on your comfiest pants and get in the holiday spirit because this giveaway might just be better than the Hallmark Christmas movie that's probably on repeat right about now! Happy and healthy holidays!
xo,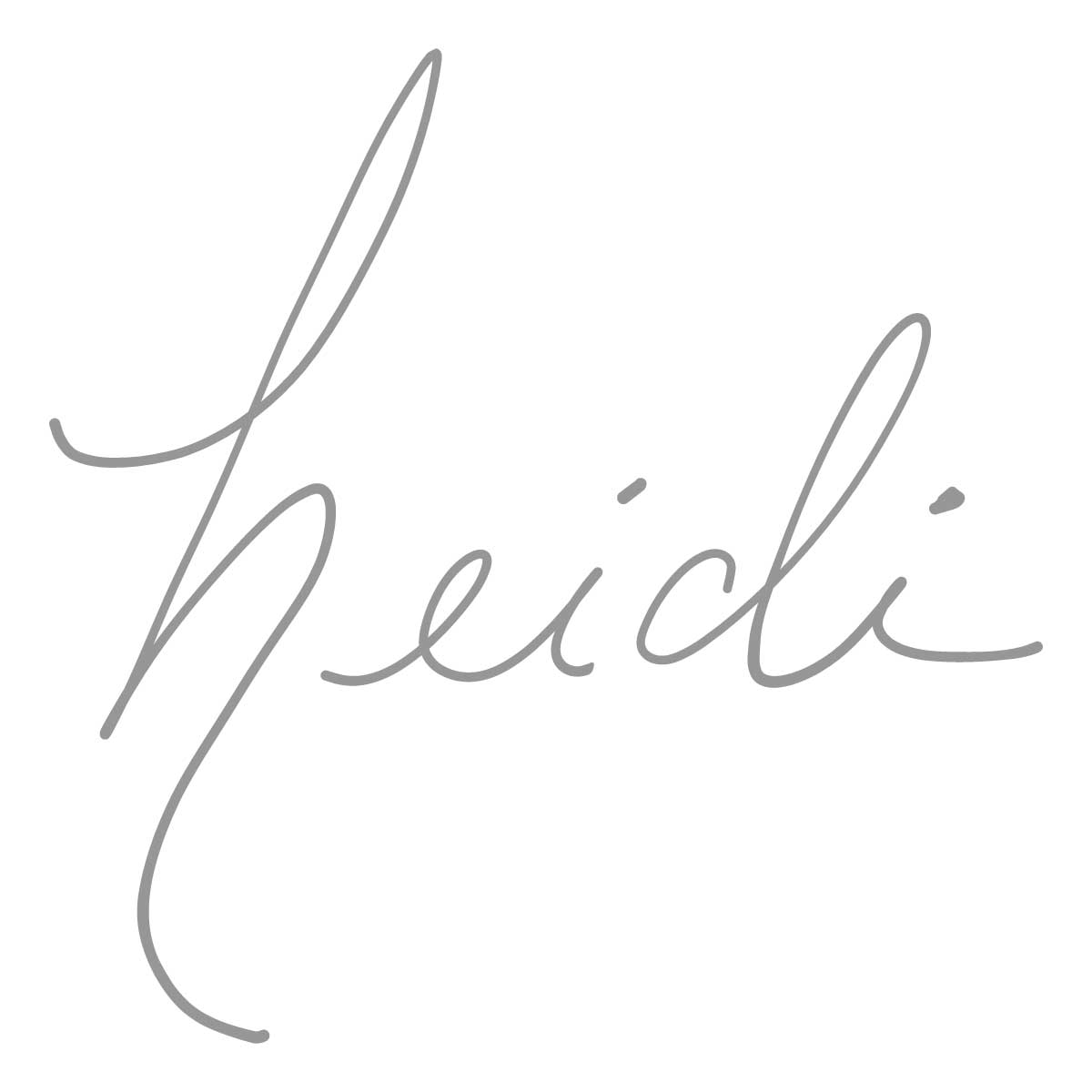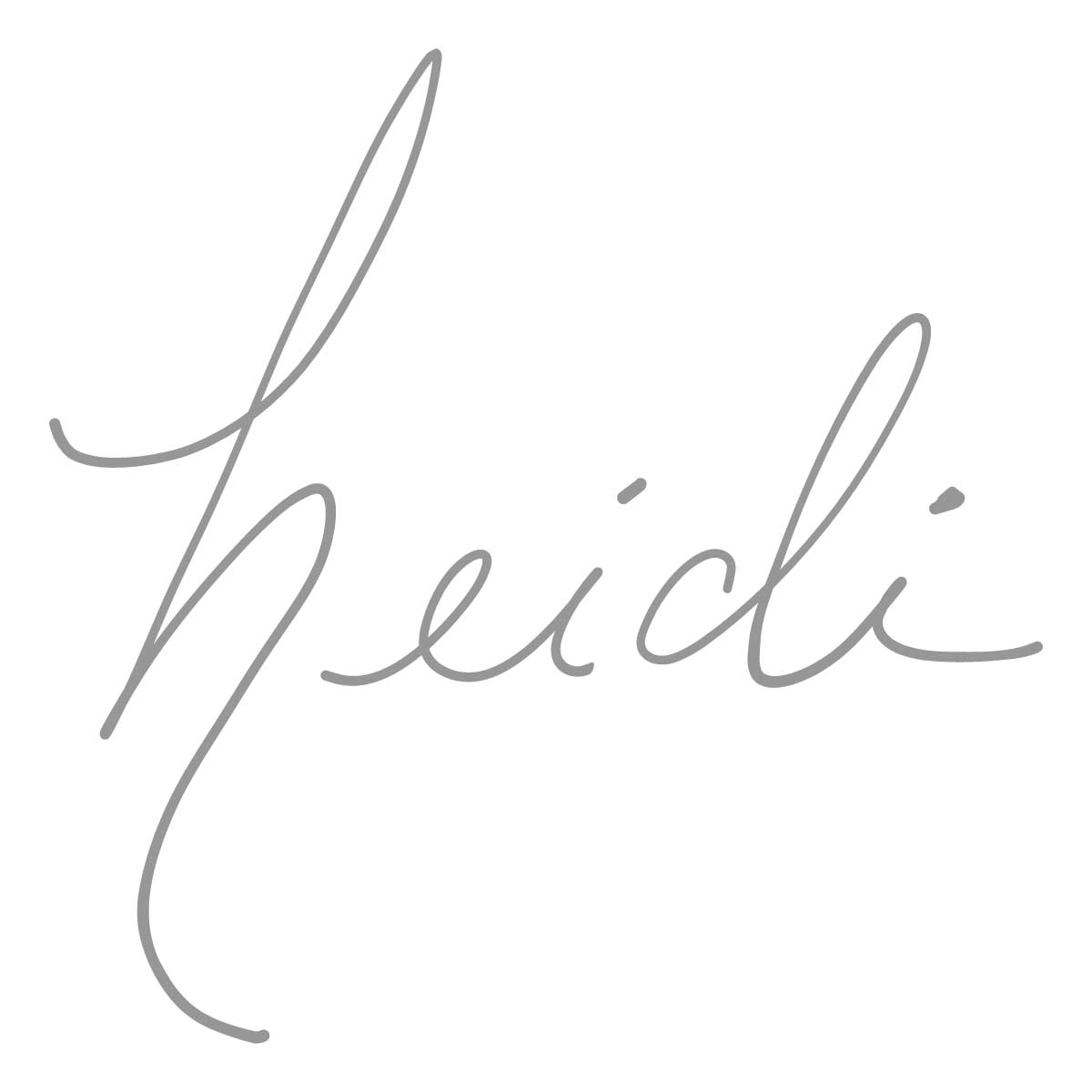 Related reading:
Holiday Survival Guide: How to Maintain Your Weight During the Holidays
Holiday At-Home Stepladder Workout
Eggnog Protein Shake Recipe
5 Ways to Practice Mindful Eating This Holiday Season
No Bake High Protein Holiday Fudge Recipe