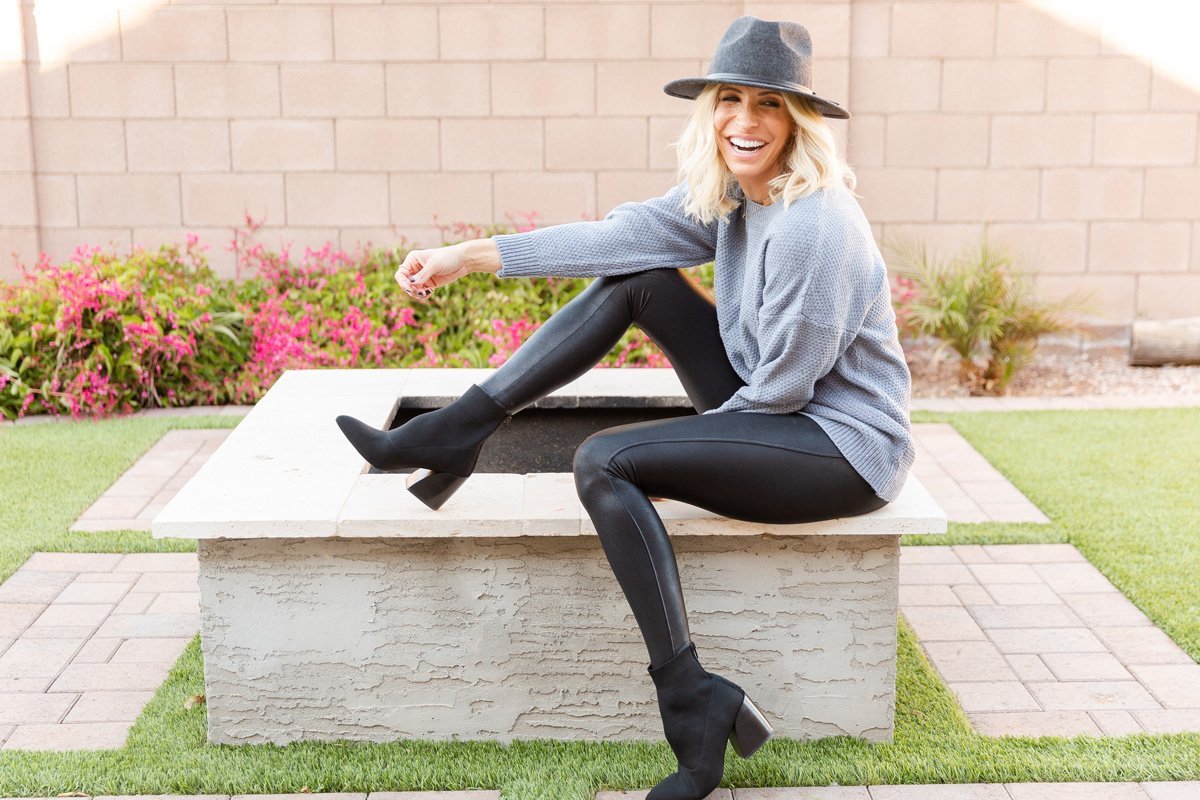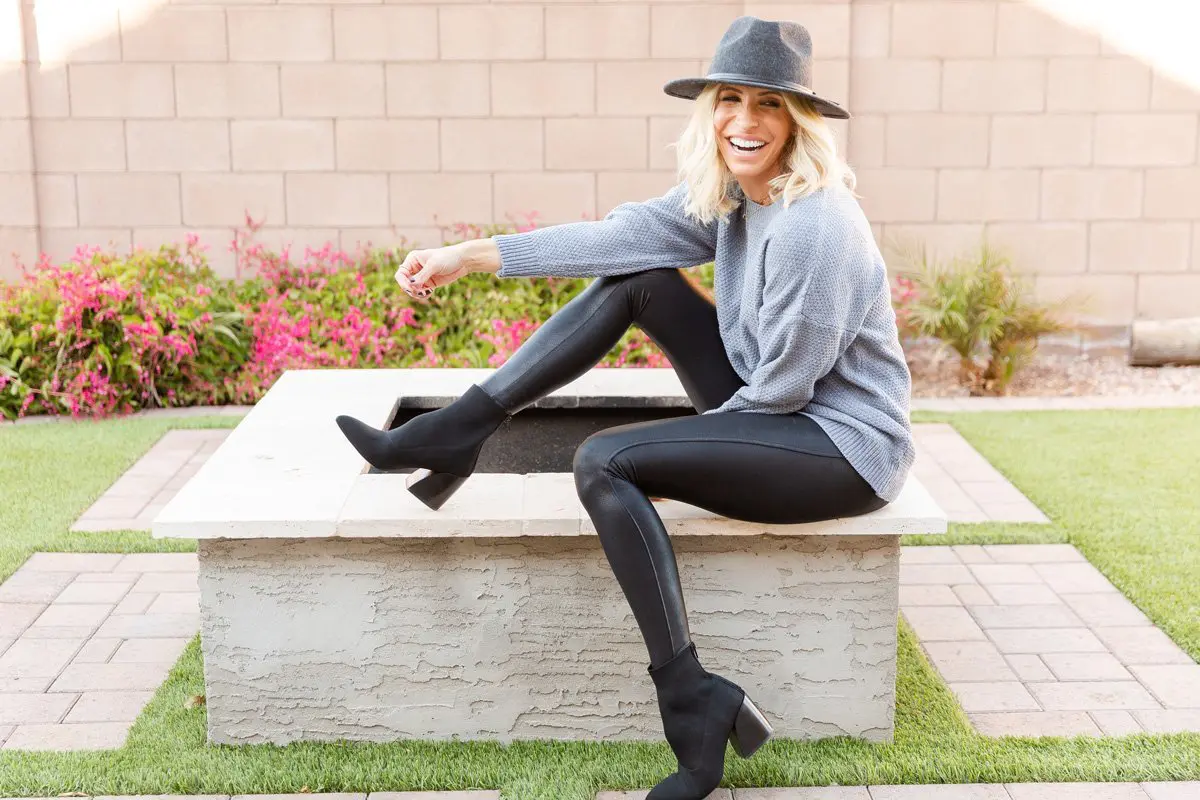 Oh, the weather outside is frightful. Ok, not really, not in AZ, at least. But 70 degrees is chilly for this desert girl. Ok, you guys, I can already imagine those in colder climates shaking their heads. Regardless of where you live, winter is a time to cozy on up, and in a year where staying home is the norm, there's nothing better than having a few pieces to keep you comfy, warm, and still looking dang good!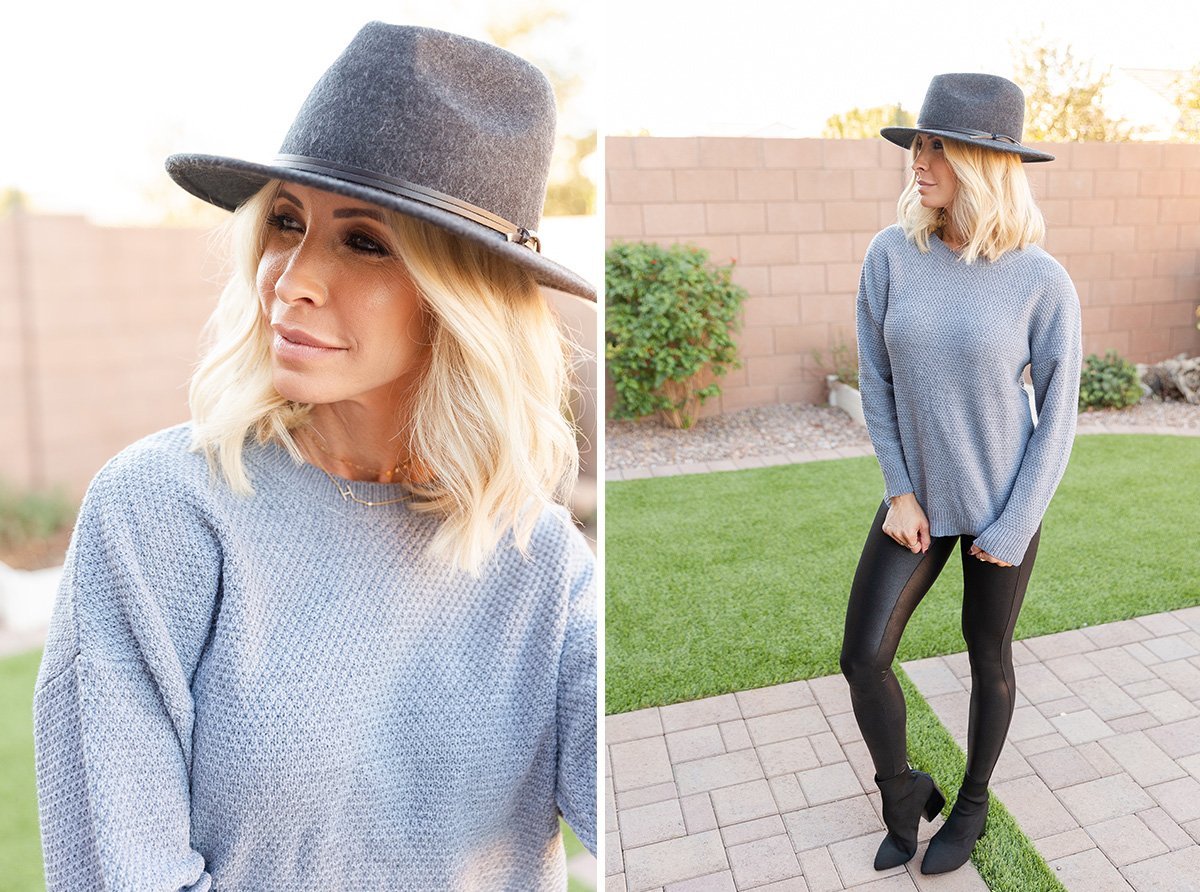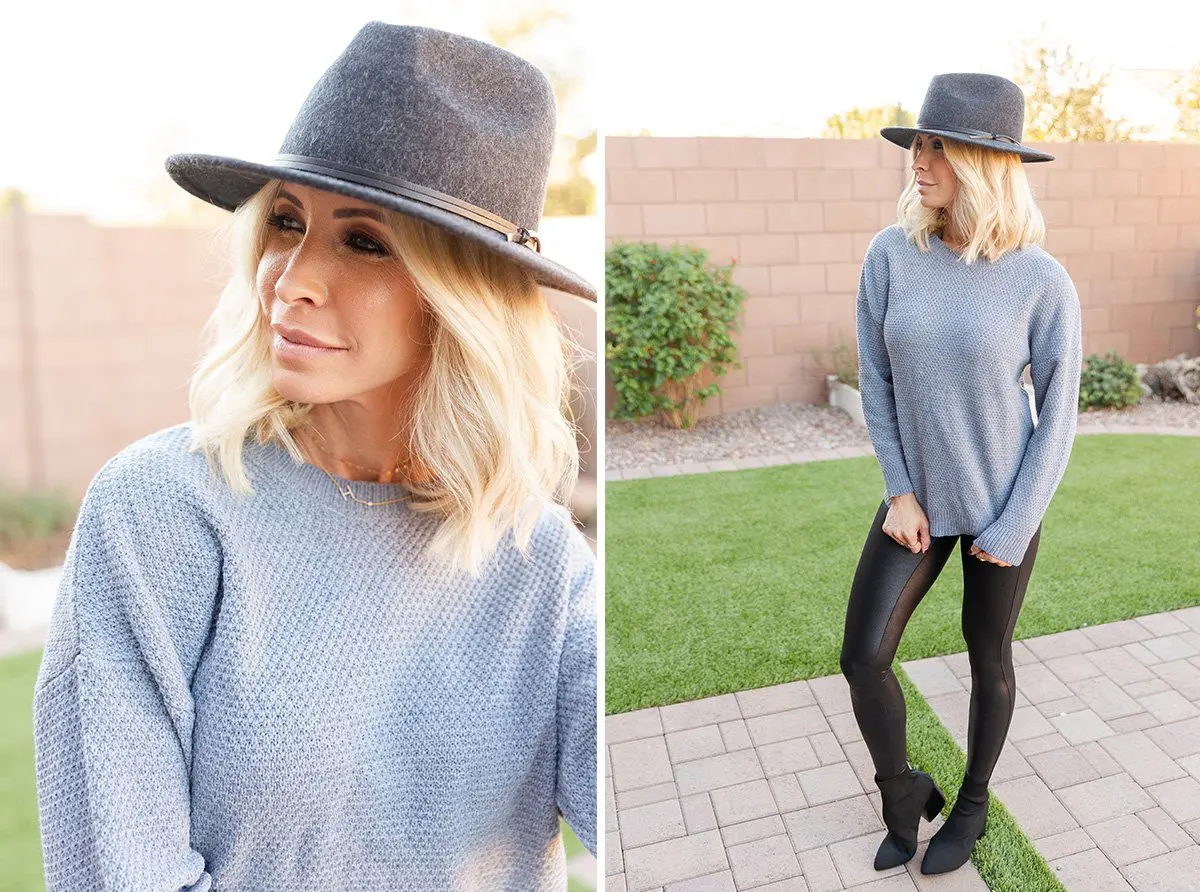 Outfit Details:
Avery Waffle Sweater, Spanx Faux Leather Leggings, Initial Necklace, Ring Set, Carolina Rancher Hat, and Booties (similar here under $50)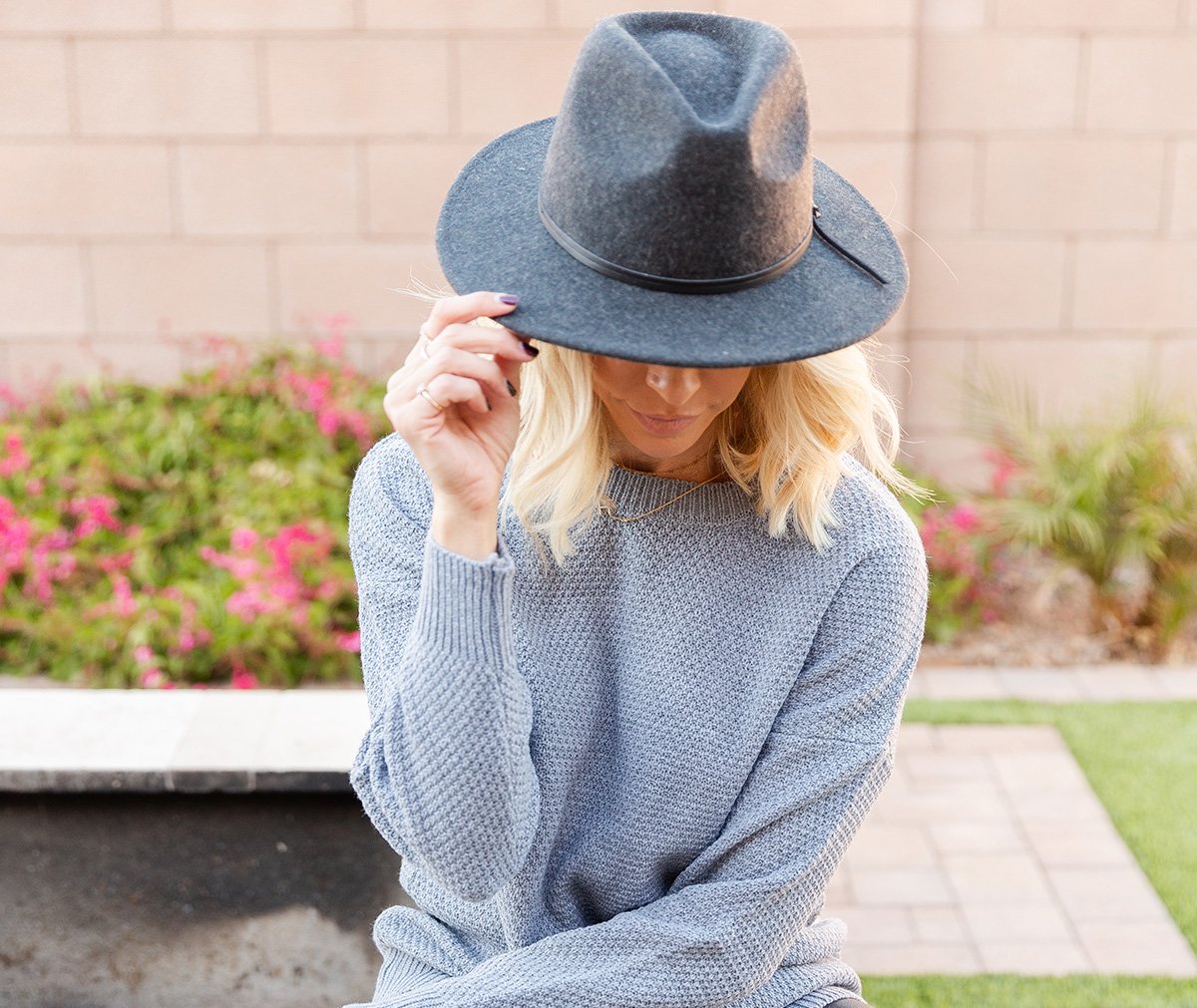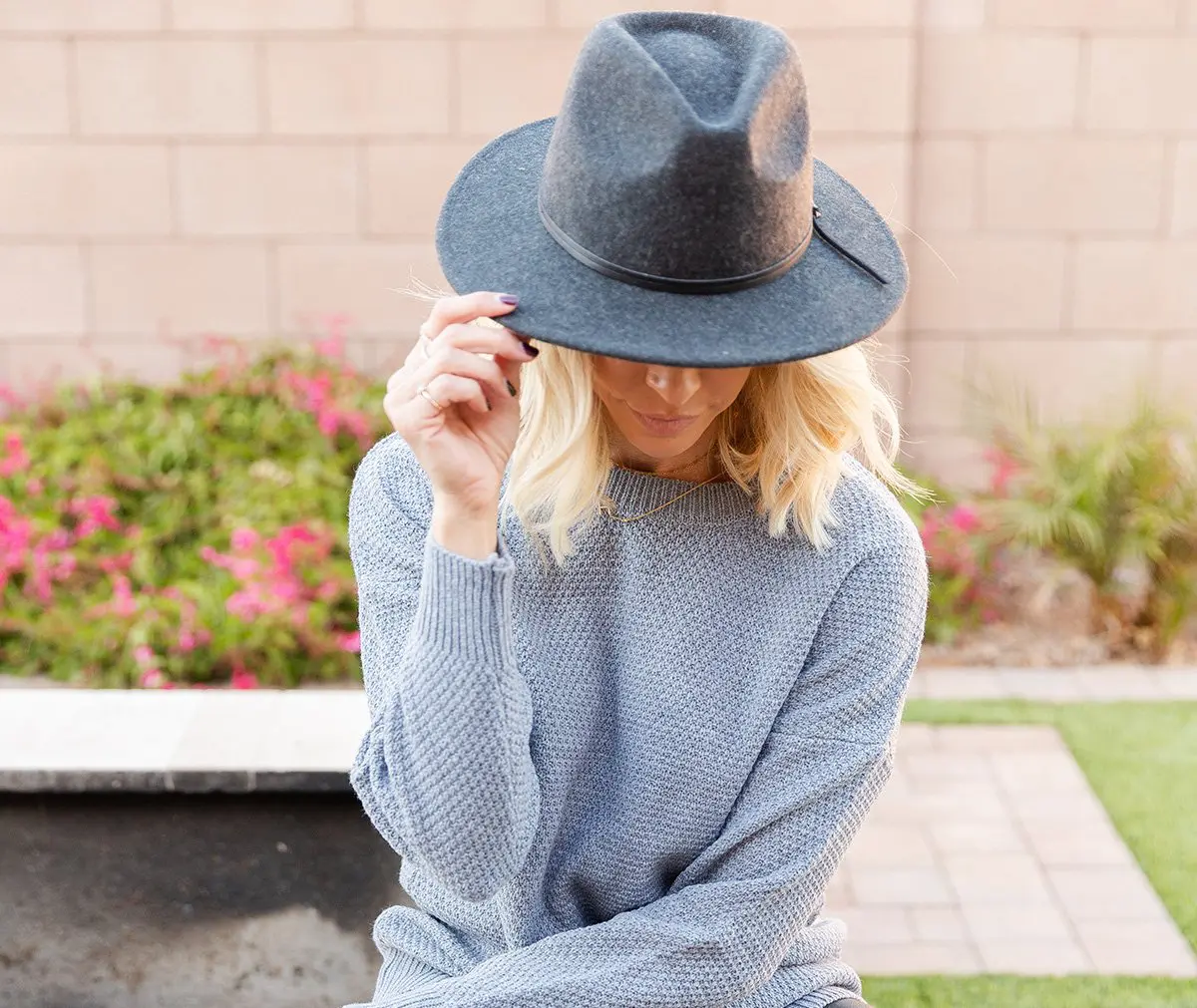 Busy Mom's Winter Wardrobe Essentials
Believe it or not, when I'm not in workout gear, my winter wardrobe essentials really come down to two items: leggings and sweaters. Building a wardrobe of "capsule" items is a great way to look fabulous and save money, but more importantly, it saves you time too. You'll spend less time making decisions on what to wear and more time figuring out how the heck remote school is supposed to work.
Bonus: Use code HEIDI50 to take 50% off on over 20 different sweater styles NOW through 12/21. This includes my favorite sweater. Plus, you'll get free shipping over $35. Click here to shop all sweaters ?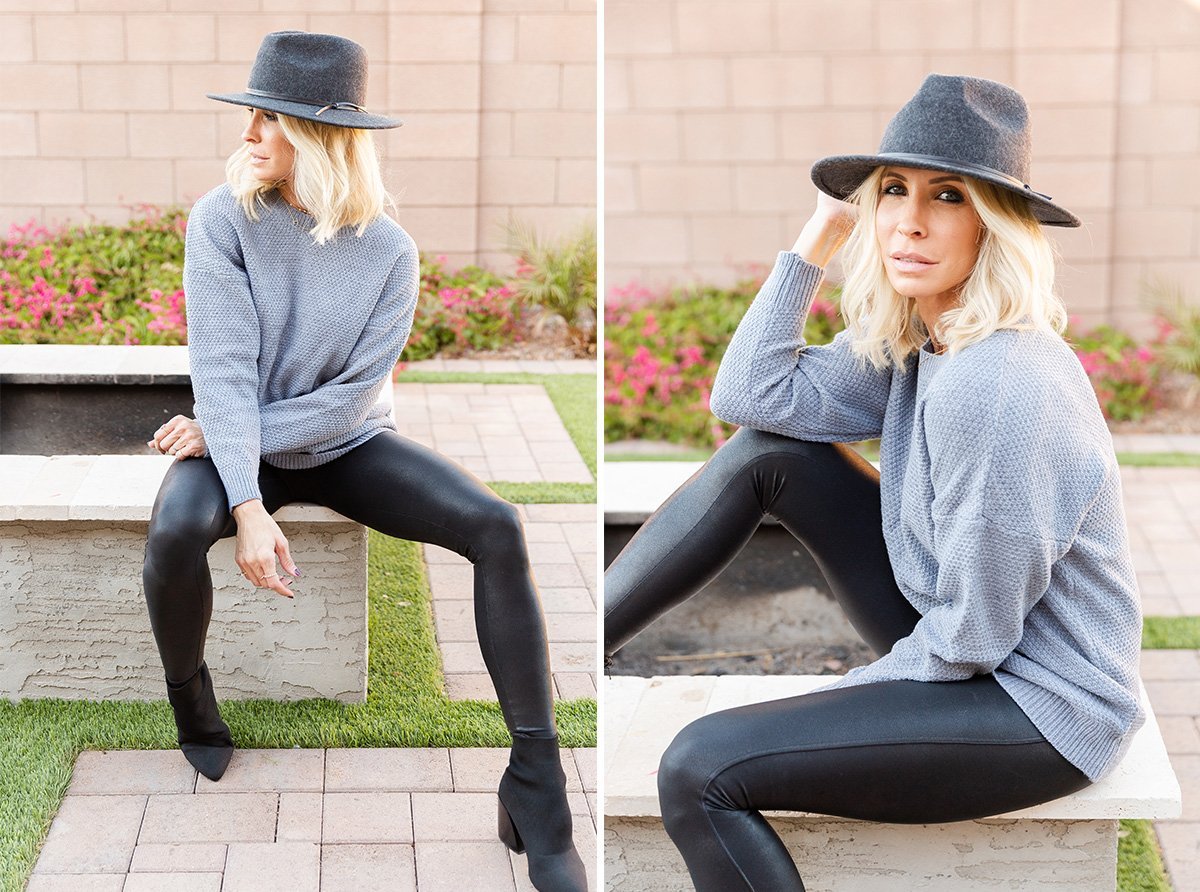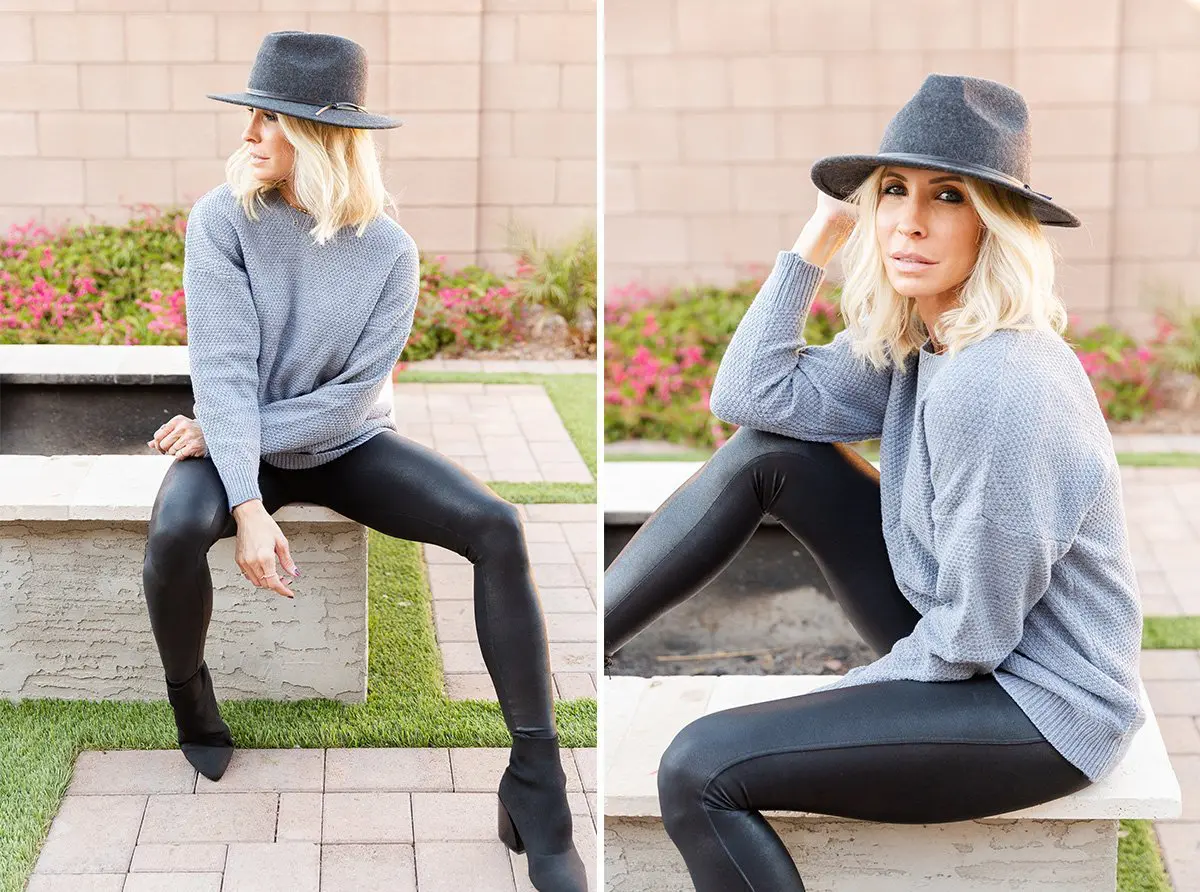 The perfect outfit starts with the perfect leggings. This is true for workout gear, leisurewear, and just clothing in general. When you find a pair of leggings that lift and shape in all the best ways, you're sure to feel like a million bucks!
My go-to for years are these Spanx Faux Leather Leggings (another Spanx style on sale). Not only are they comfy as heck, but once you put them on, you look put together even when you feel more like the hot mess express and less like the million-dollar gal that you are! I mean, if that kind of transformation isn't worth the cost of these leggings, then I don't know what is! If you're on a budget—hey, this year has been hard, then these budget-friendly leggings (under $25) are another great option.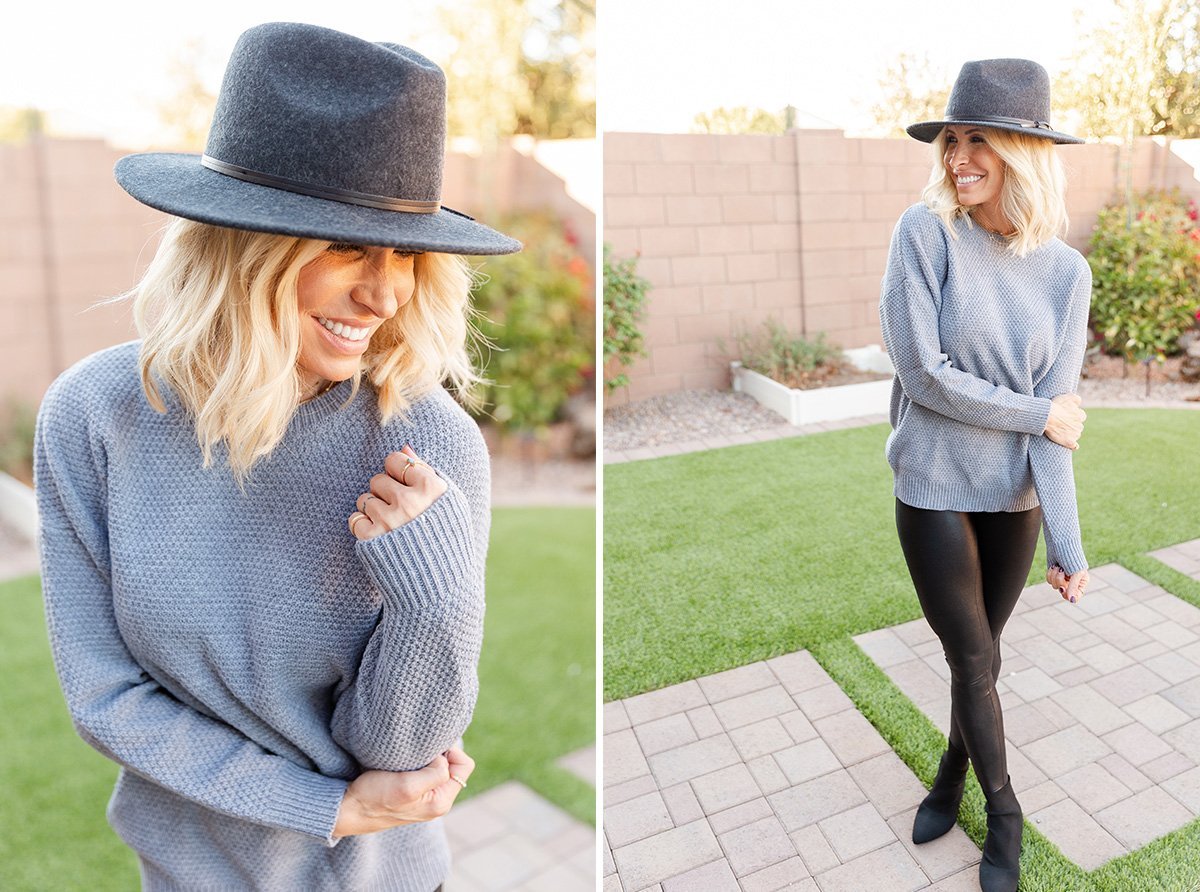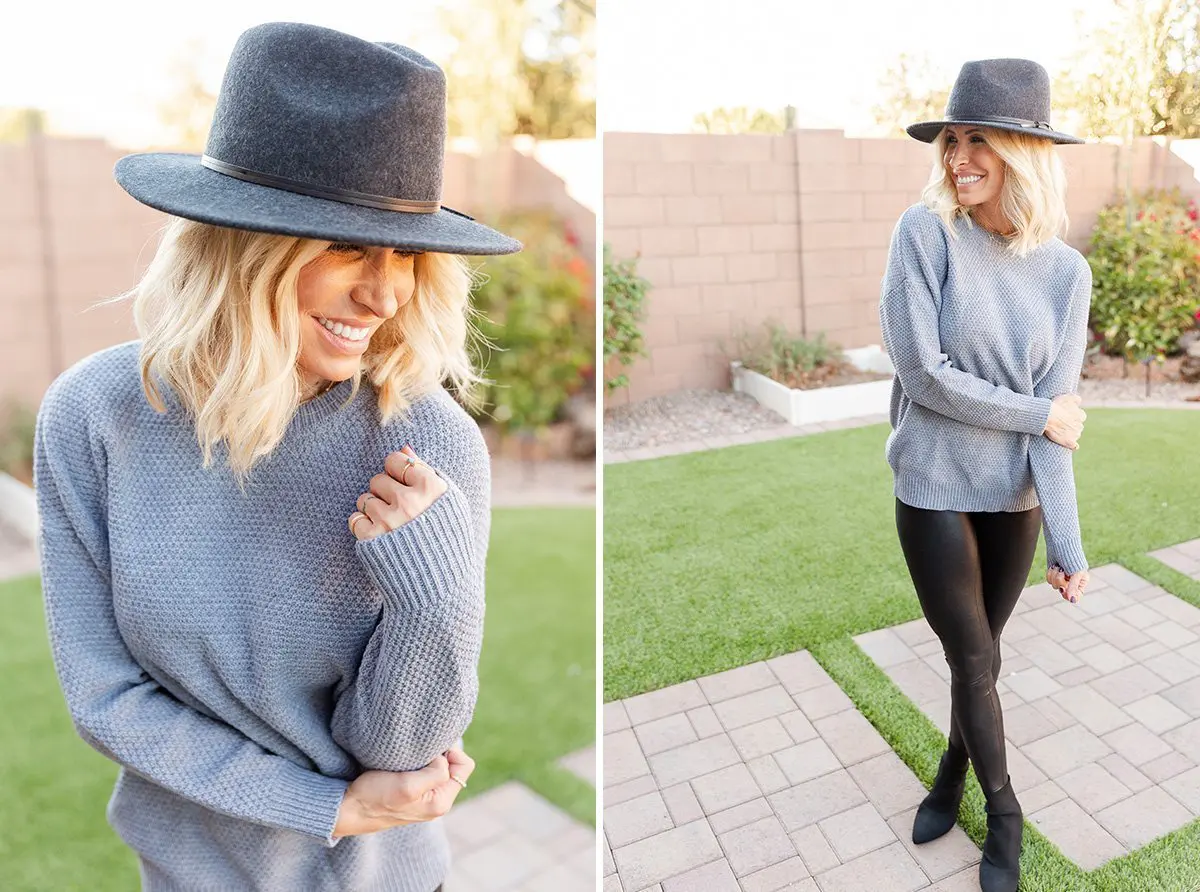 A cozy sweater is the perfect get up and go wardrobe essential. I got this sweater about a month ago, and not only have I received a bunch of DMs asking me about it, but I seriously wear it all the time. It's the perfect shirt to run the kids around town or snuggle up on the couch. Paired with leggings, it's the ultimate in comfy chic, and you can throw on a pair of jeans and heels if you want a different look. It's honestly so perfect! I may never take it off. Don't forget, use code HEIDI50 to take 50% off.
What to look for in a sweater? Look for fabrics that won't pill so that your sweater has a longer life. Cotton is always a great option, and oftentimes anything with a low percentage of wool will be less itchy. No one likes to look cute but be itchy as heck! Look for a sweater that is on the longer side or tunic length so that you can pair it with jeans or leggings. There's nothing better than a piece of clothing that is versatile enough to go with a bunch of looks, and it's the perfect way to save brain power, closet space, and some money while you're at it!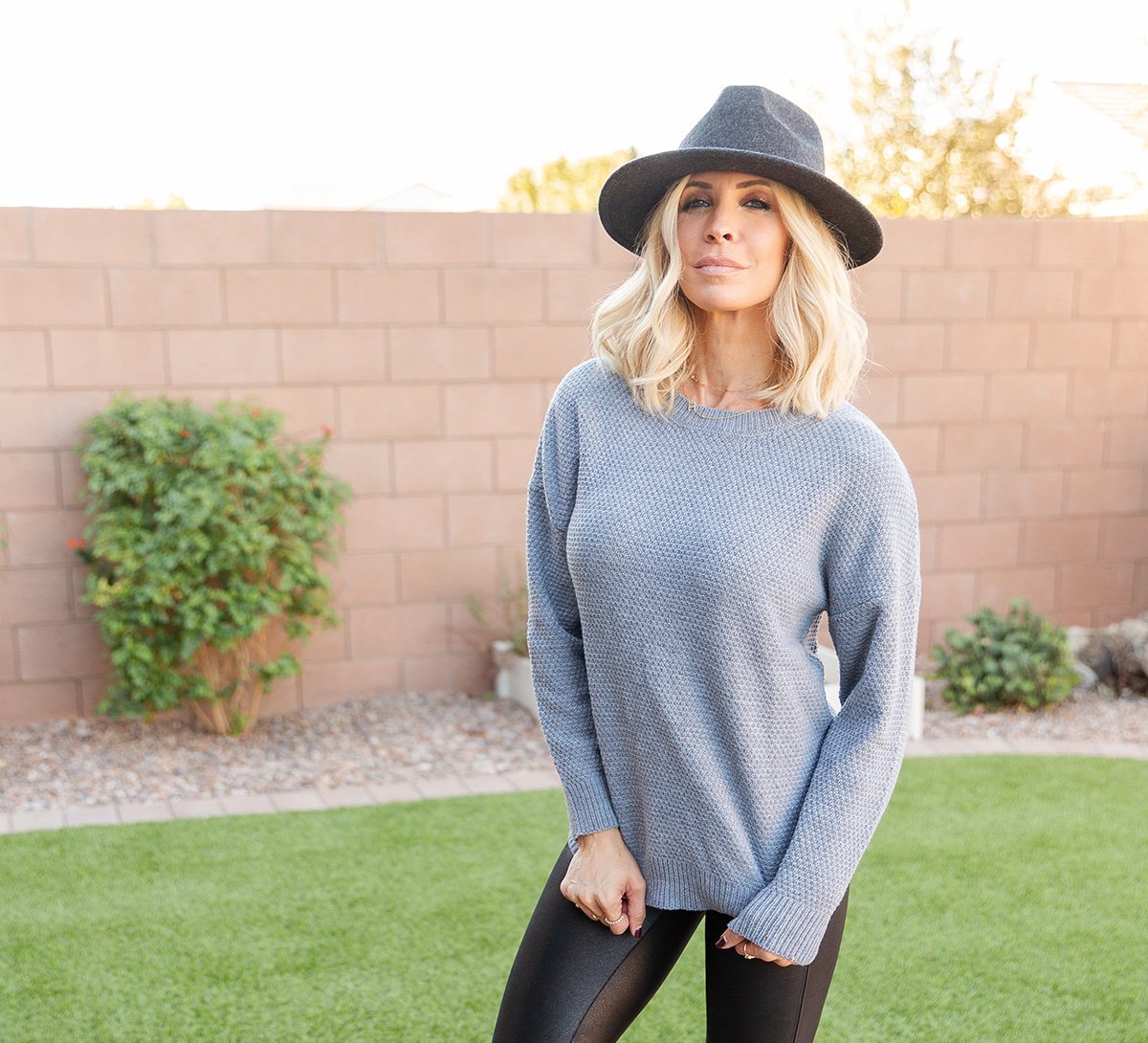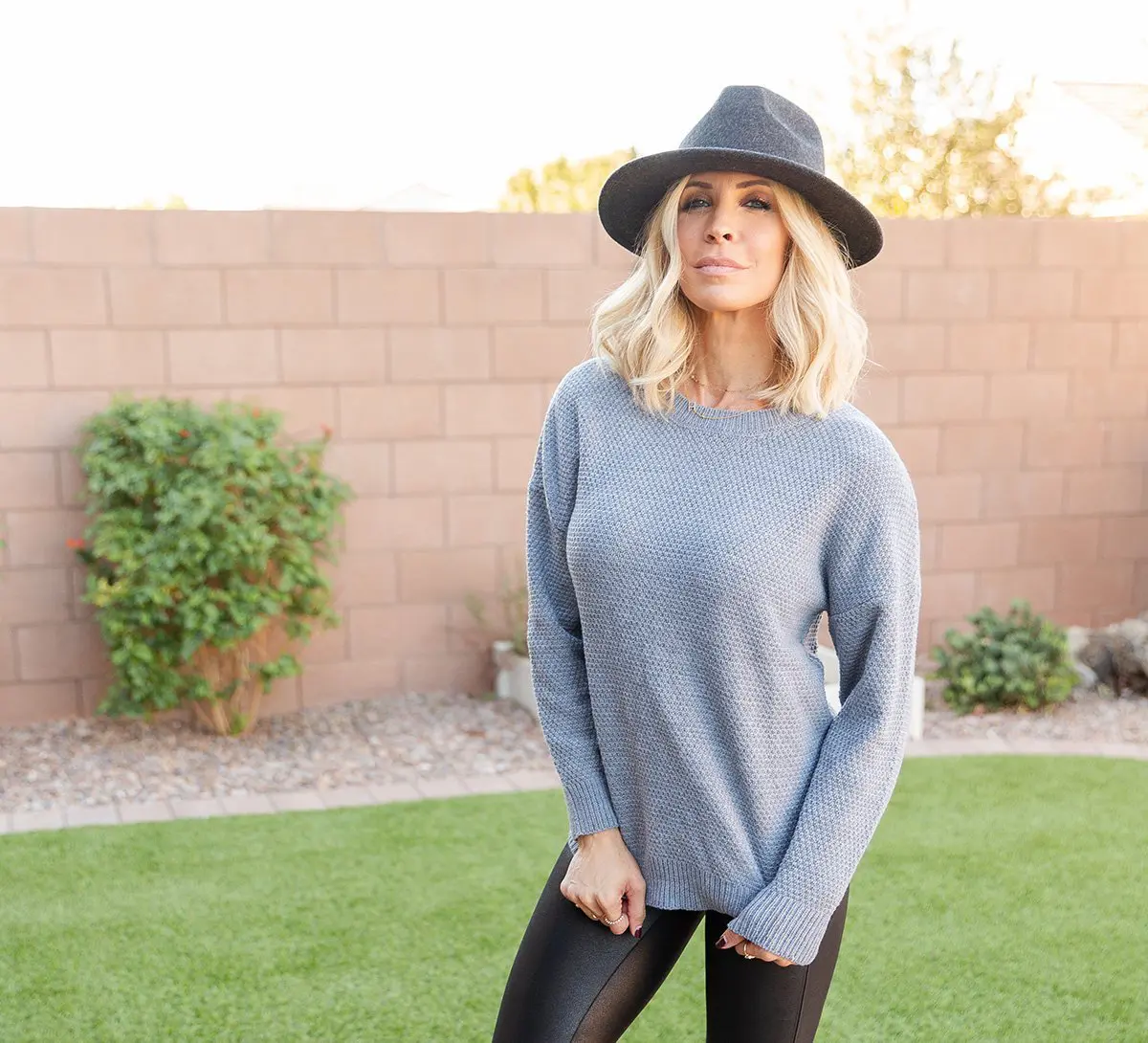 You guys, it's as easy as one, two, go, otherwise known as grabbing those leggings and sweater straight from the laundry bin and go, go, go! If you're looking for even more style, don't skip on this hat. I've upgraded my daily baseball cap, and I'm so glad I did. This hat is the cutest, and it's one of the most shopped items from my blog!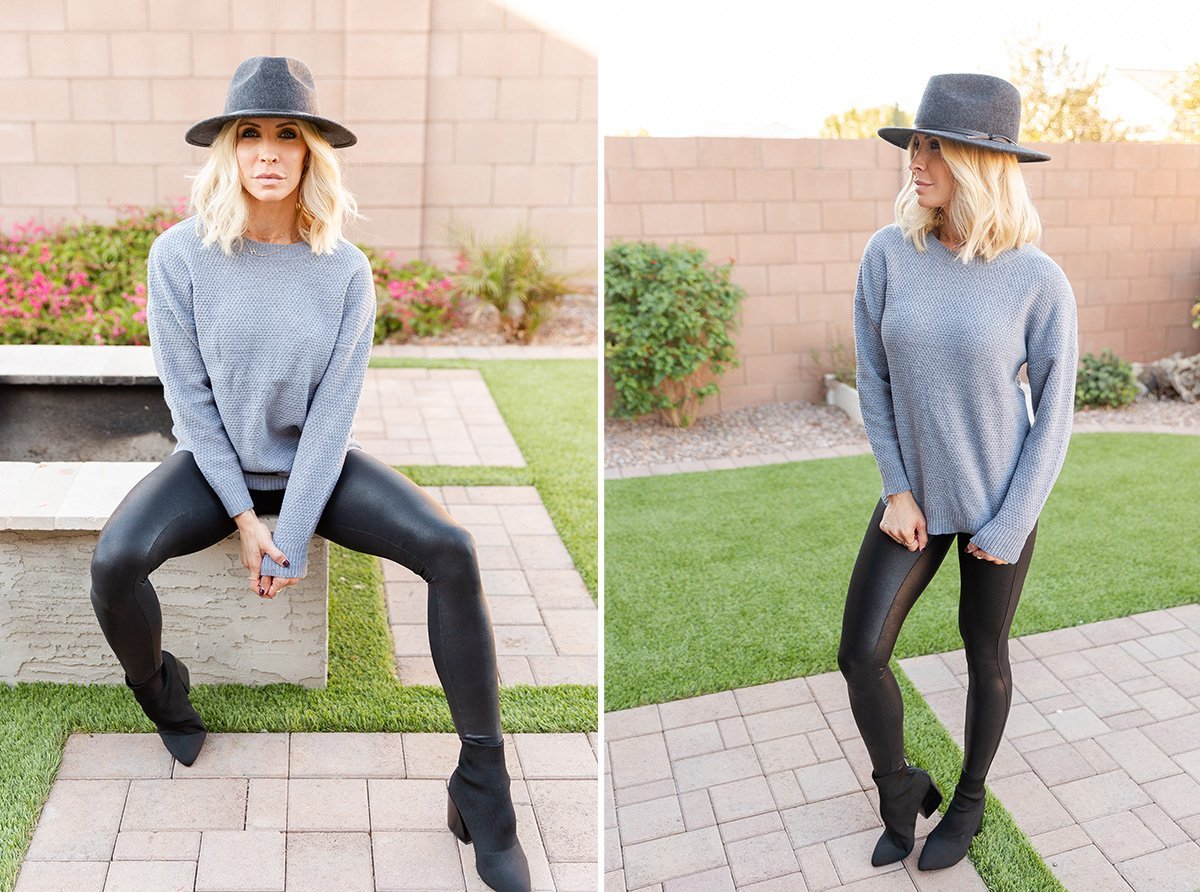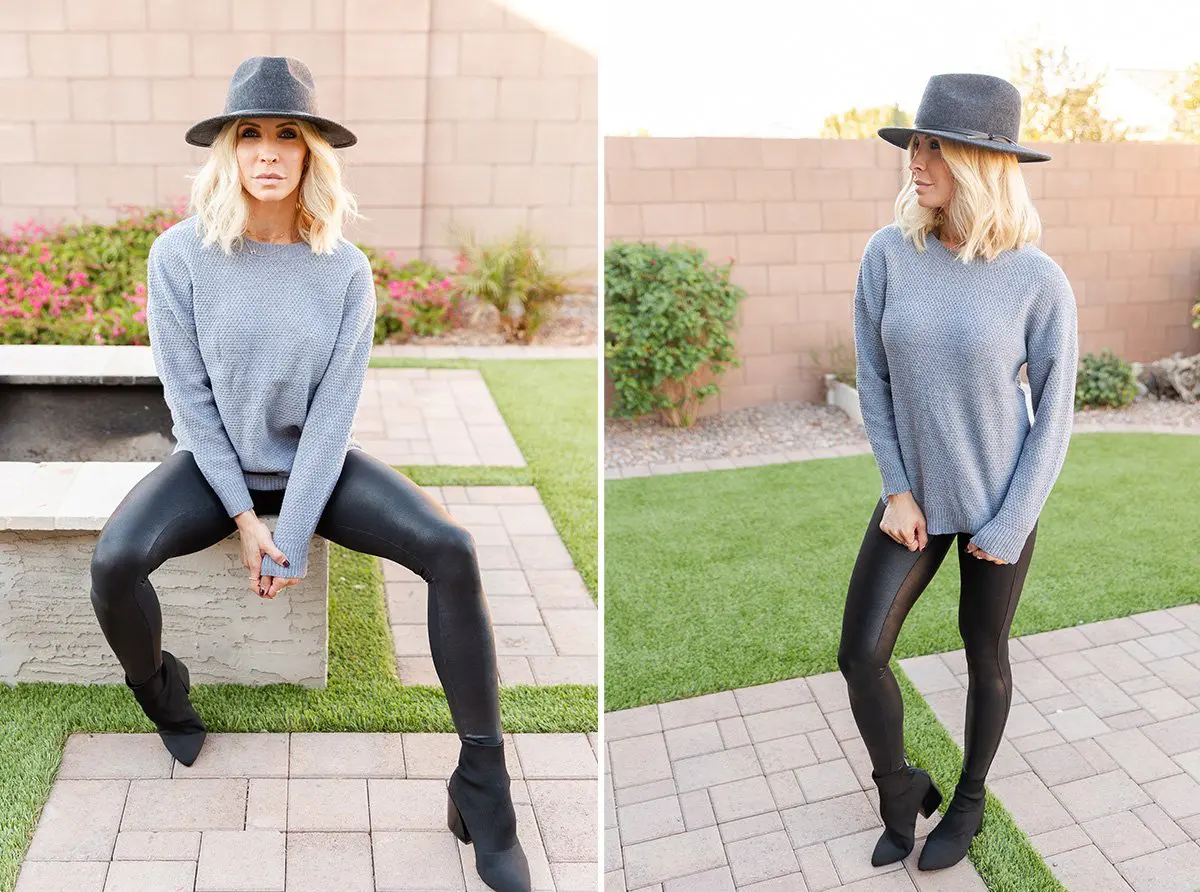 This mama bear is doing anything but hibernating this winter, and the less decisions I have to make, the more time and energy I can spend on the more important things in life like my kiddos, my happiness, and all the wonderful people that make my world go round! Happy wardrobe building!
xo,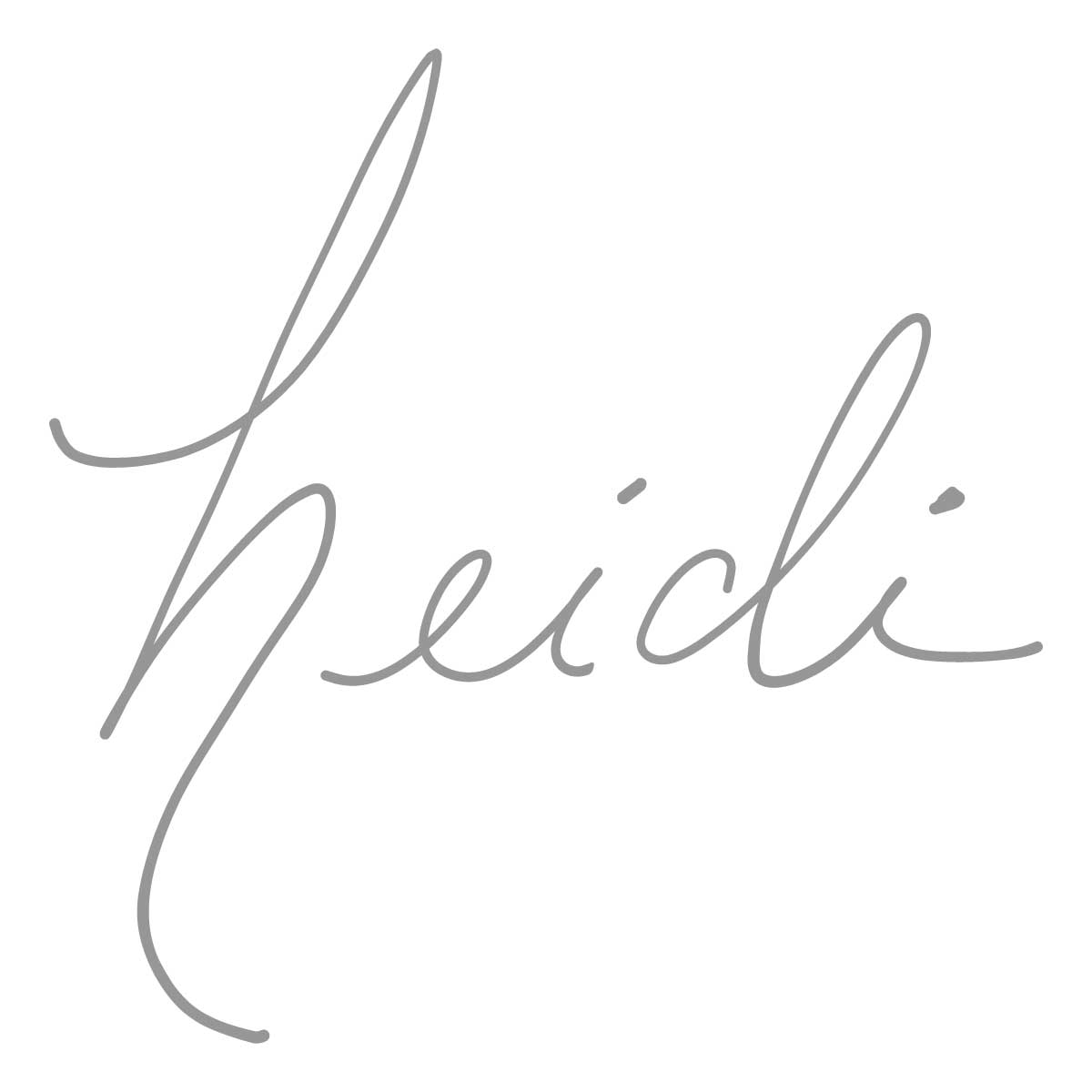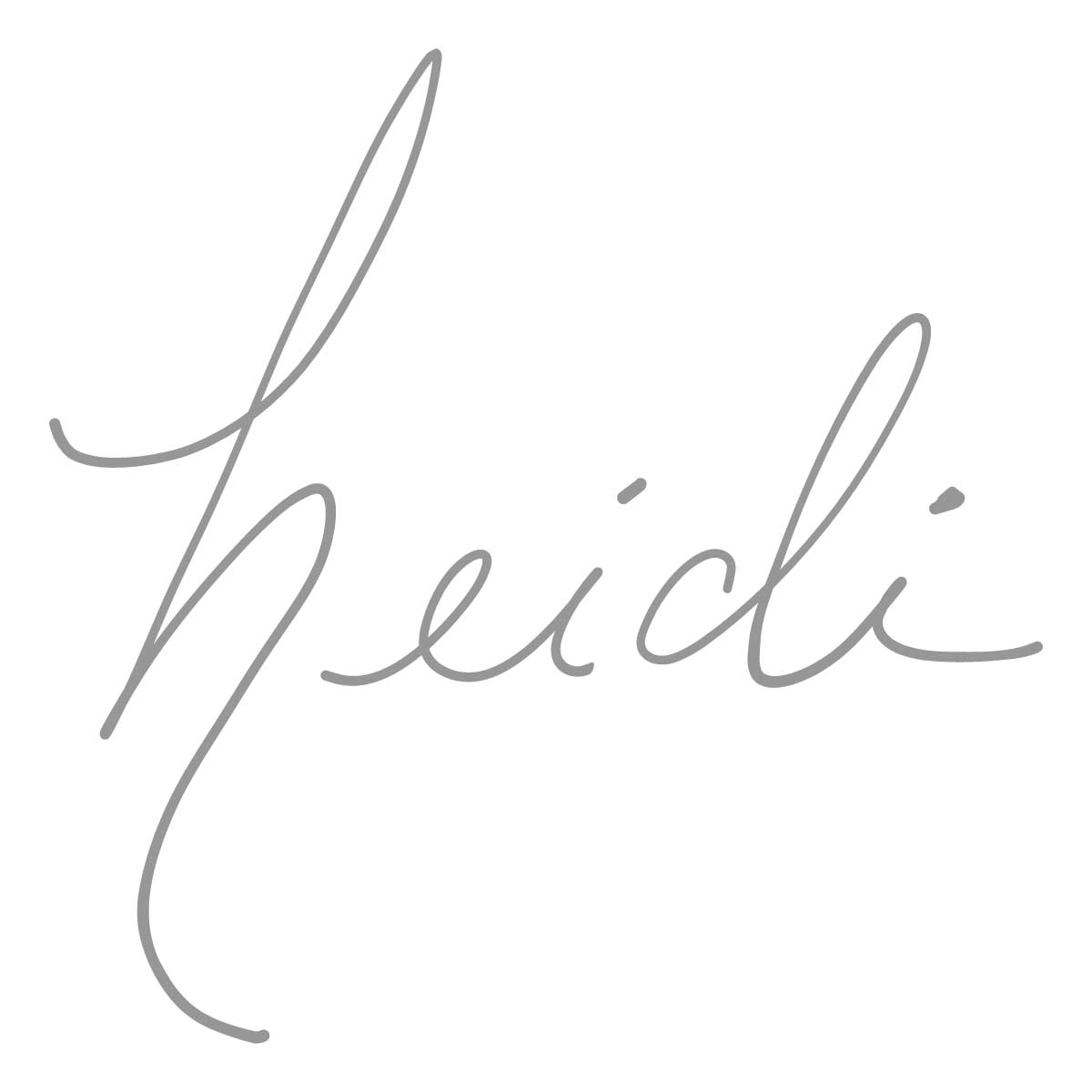 Related reading:
Fit on a Budget: Budget-Friendly Athletic Wear
Holiday Outfits for Busy Moms
Heidi's Favorite Stocking Stuffers
Friday Faves: Busy Mom's Date Night Outfit
Heidi's Holiday Gift Guide