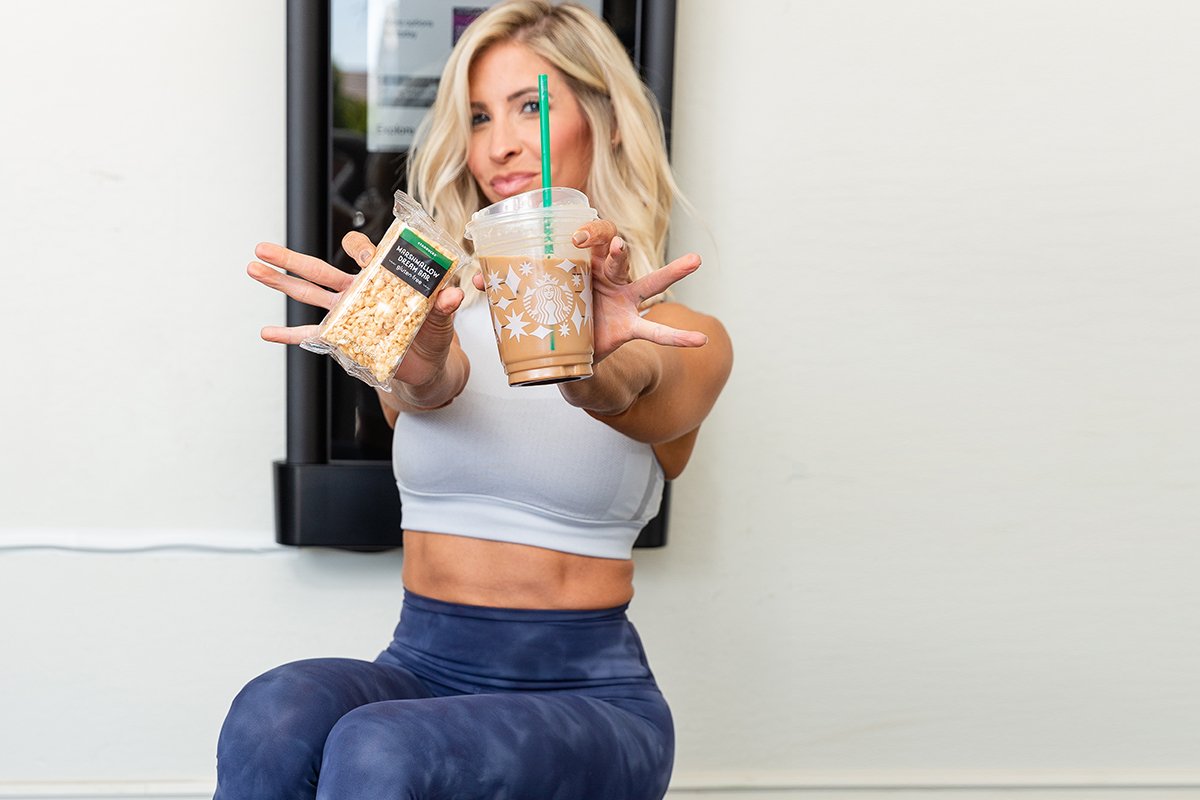 You know what they say…One coffee hack per day will keep the calories away. Ok, maybe that's not what they say, but it sure is true. When you're talking transformation, it's important to look at your nutrition and behaviors. This will allow you to make the adjustments you need to make a difference. After all, if you do everything the same as today or yesterday, what will change? Not much since we're creatures of habit. But here's the thing: Instead of making a sweeping change, small baby steps towards shifting your behavior is the key to long-term success.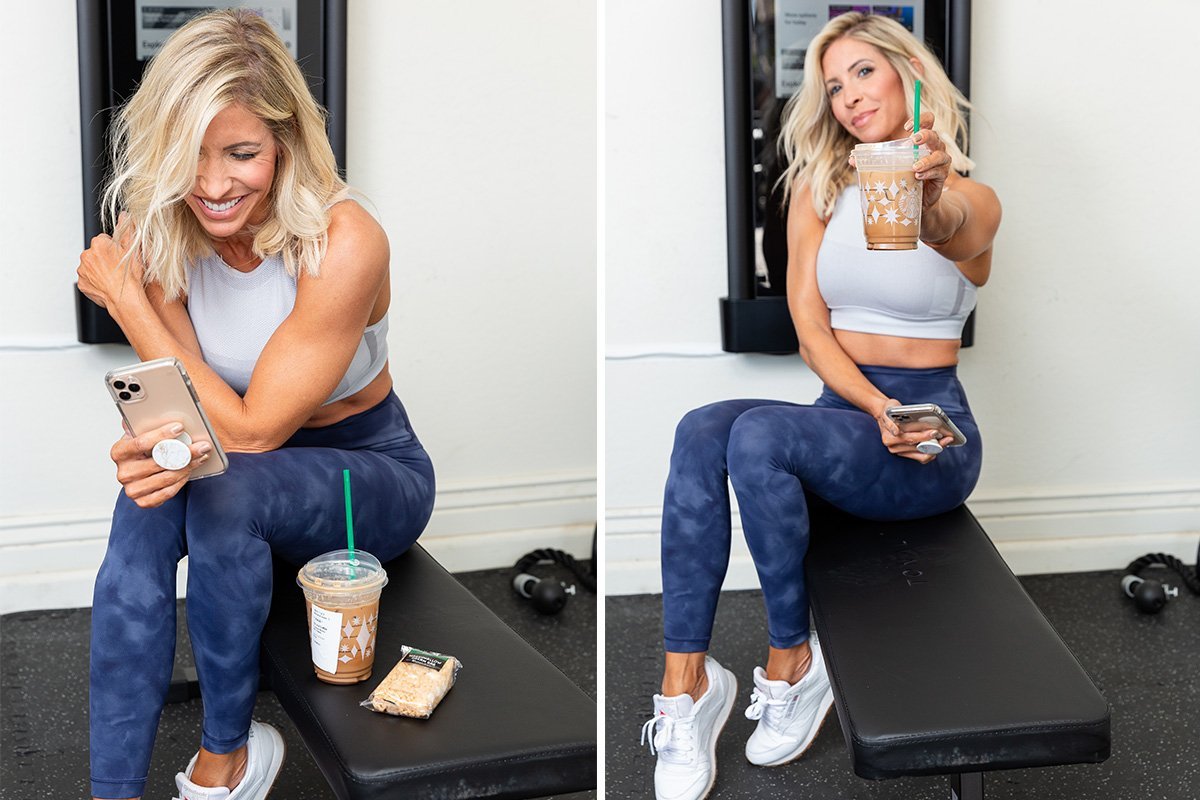 Outfit Details:
Lululemon leggings, Sports bra (similar here), Reebok Classics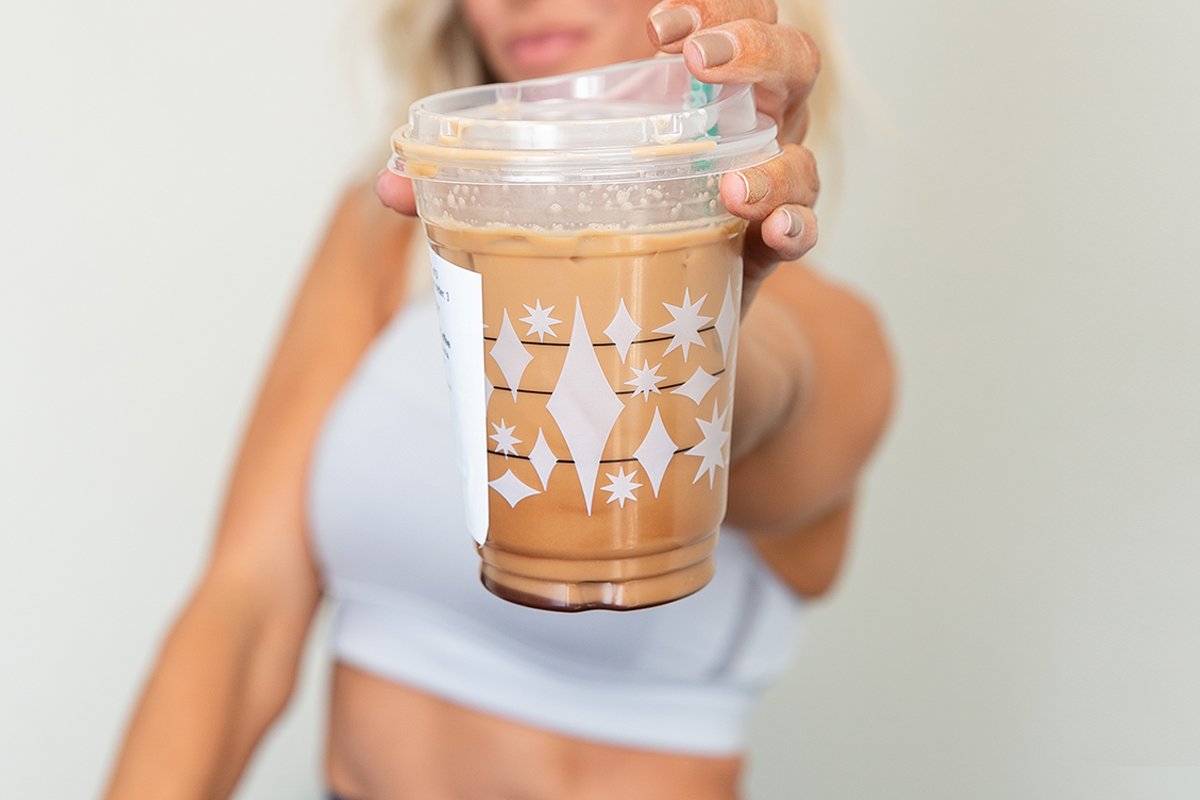 And it's no different when it comes to even the simplest bits of your morning routine. So let me be the first to say, it's ok to grab your favorite cup-of-joe. Heck, it's my daily hug that I'd never give up…alongside those MDBs. What can I say? I know what I like! But behind some of your favorite morning treats can be serious caloric intake, high saturated fats, and sugar galore. Here are just some of the worst offenders when it comes to your morning coffee:
Grande Salted Caramel Mocha (with whip): 470 calories, 10 grams of saturated fat, and 59 grams of sugar
Grande Pumpkin Spice Frappuccino: 450 calories, 15 grams of fat, and 73 grams of sugar
Grande Pumpkin Cream Cold Brew: 250 calories, 12 grams of fat (8 grams of saturated fat), and 31 grams of sugar
Consider the last option. You may think to yourself, "I'm just getting a cold brew." You don't even realize there are 31 grams of sugar. 31 GRAMS!! And don't forget other Starbucks favorites like the caramel macchiato and its 34 grams of sugar. Let me put this into perspective, you guys. The AHA suggests you have no more than 24 grams of sugar/day for women and about 36 grams of sugar for men. In other words, any of the drinks above would max out your sugar intake. Some are even 3x your daily limit.
So from me to you, here are a couple of small change-ups that will allow you to keep enjoying your favorite treat but just make it a little healthier. Your body, mind, and maybe even your wallet will thank you later.
Let's start with the little cup of heaven that's only 130 calories total (or less if you use less cream).
Grande Iced Coffee
1 pump mocha
No classic
Heavy cream on the side
After I posted the video with my order, I got so much feedback from you guys with comments and questions about how to change up your favorite orders. I can't leave a fellow Starbucks lover hanging, so here are just two swaps (thanks for the inspiration from @themacrobarista): Iced Toasted White Mocha + Pink Drink
Healthier Iced Toasted White Mocha
Grande Cold Brew (can order decaf Americano or unsweetened iced coffee)
ONE pump of toasted white mocha sauce
THREE pumps of sugar-free vanilla (add 1 pump of cinnamon dolce to spice it up)SPLASH of Half & Half (or almond milk for non-dairy)
Nutrition information: 105 calories, less than 1g fat, 14g carbs. less than 1g protein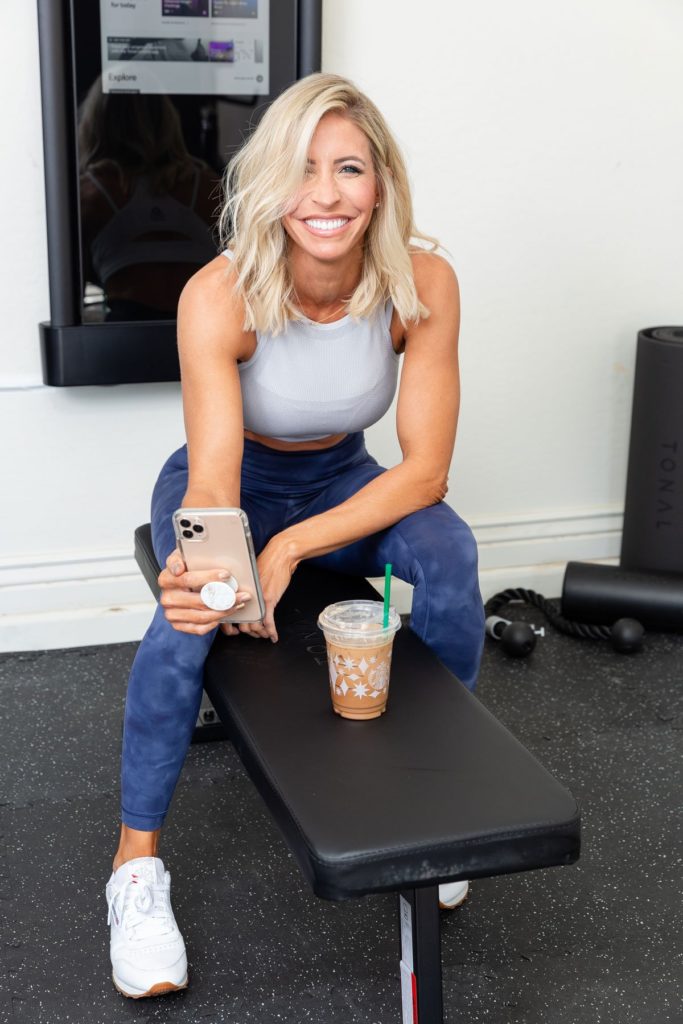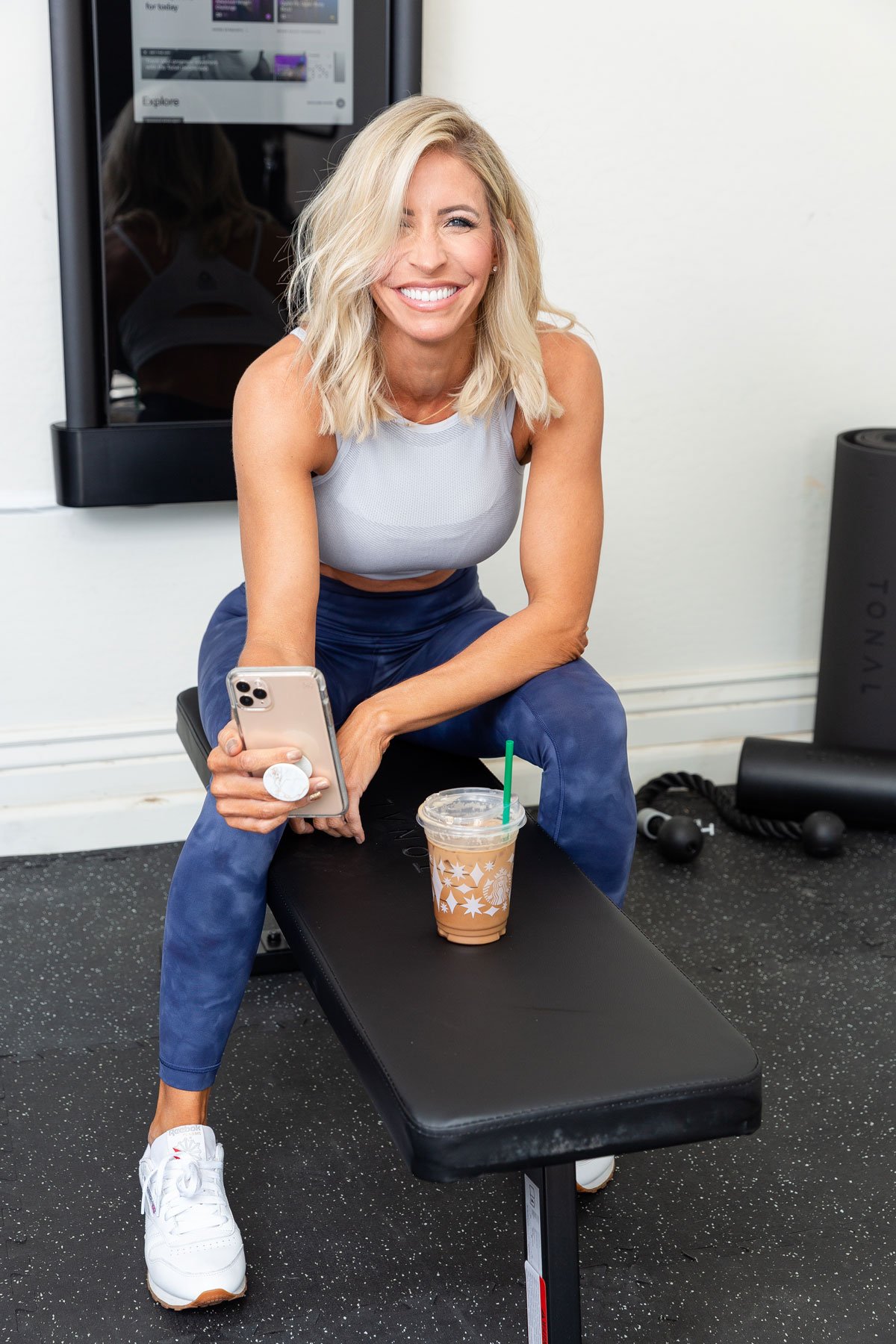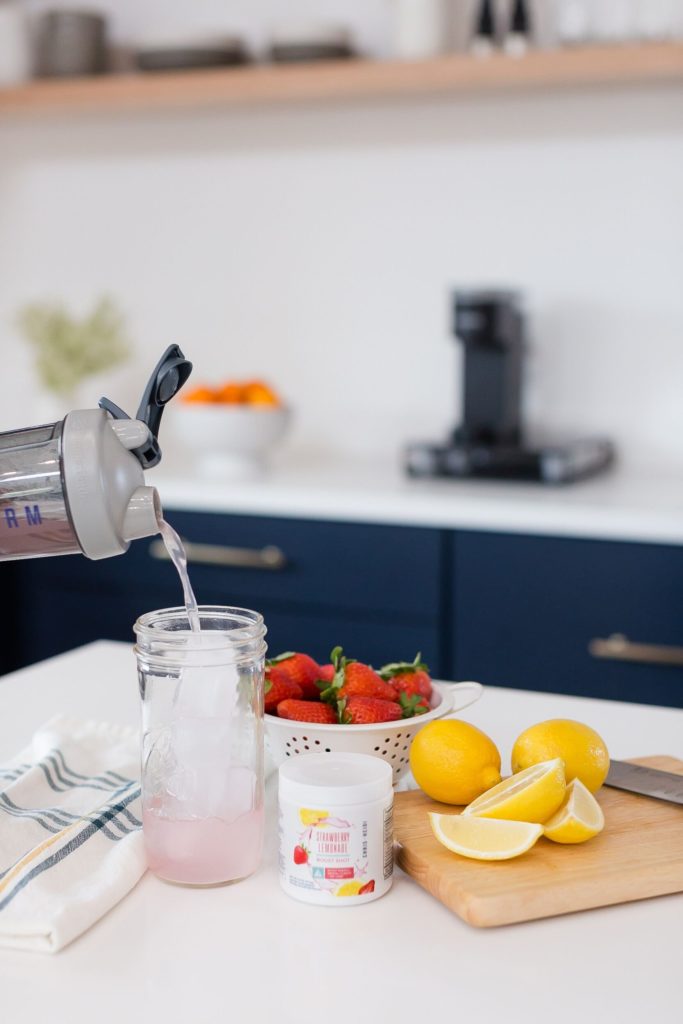 Healthier Pink Drink
Combine all ingredients in a shaker bottle:
8 ounces water
½ scoop Peach Mango Boost
4 ounces unsweetened coconut milk
Scoop frozen strawberries
Scoop ice
Nutrition information: 20 calories, 1g fat, 16g carbs, less than 1g protein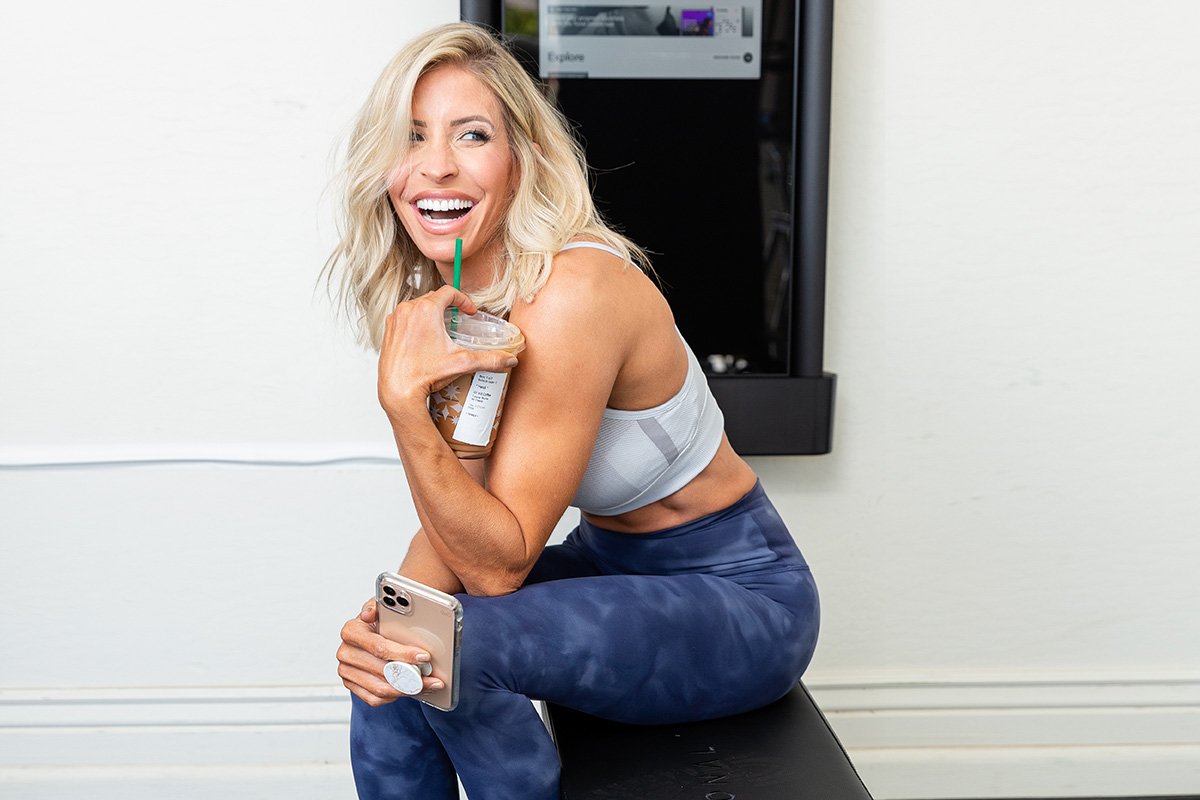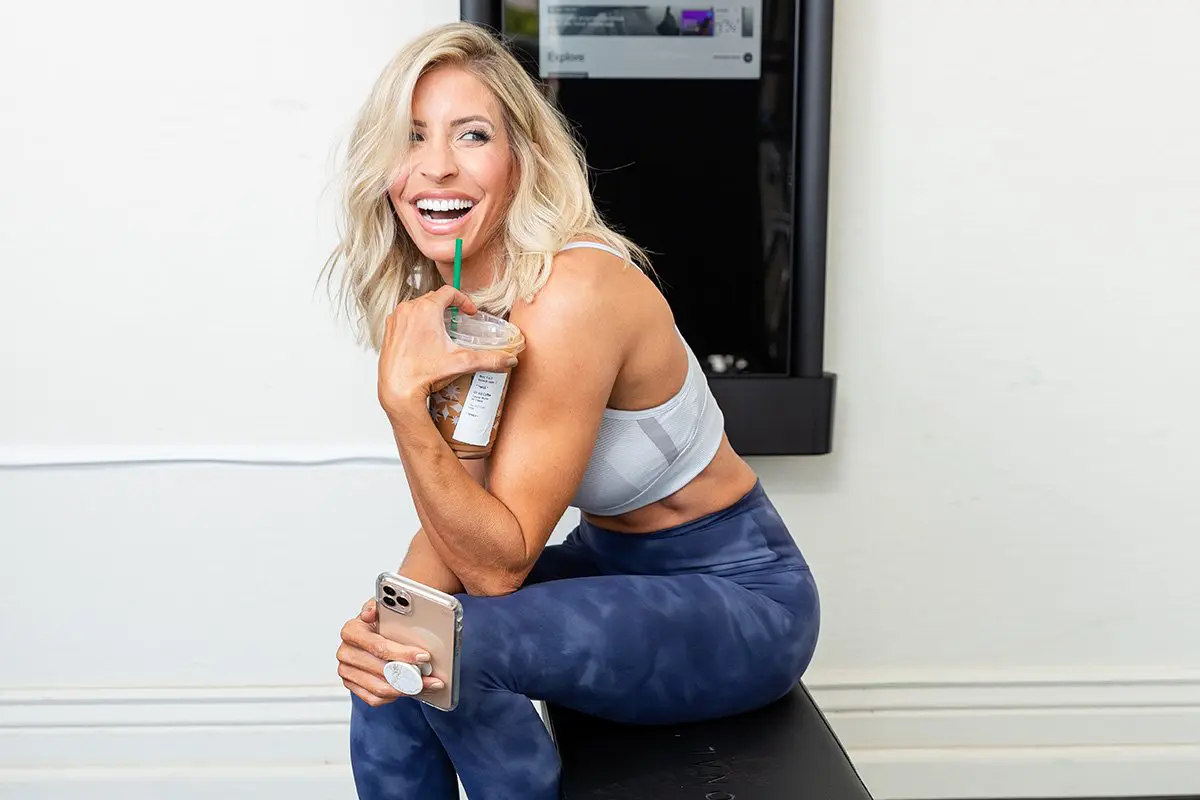 Healthier Brown Sugar Oatmilk Shaken Espresso
I have a couple more swaps coming up (and I'll keep updating this blog post), but on my search for healthy swaps, I've also developed my new favorite hack for the Brown Sugar Oatmilk Shaken Espresso. Bonus: You can make it at home. I told you guys I'd help save your wallet too!
8 ounces oat milk
2 tablespoons syrup (or to taste)
Cinnamon on top
Ice
Just like the name suggests: Put the ice in the cup, add all the ingredients, and shake it like a Polaroid picture, or actually, just like you're shaking a cocktail. #shakennotstirred.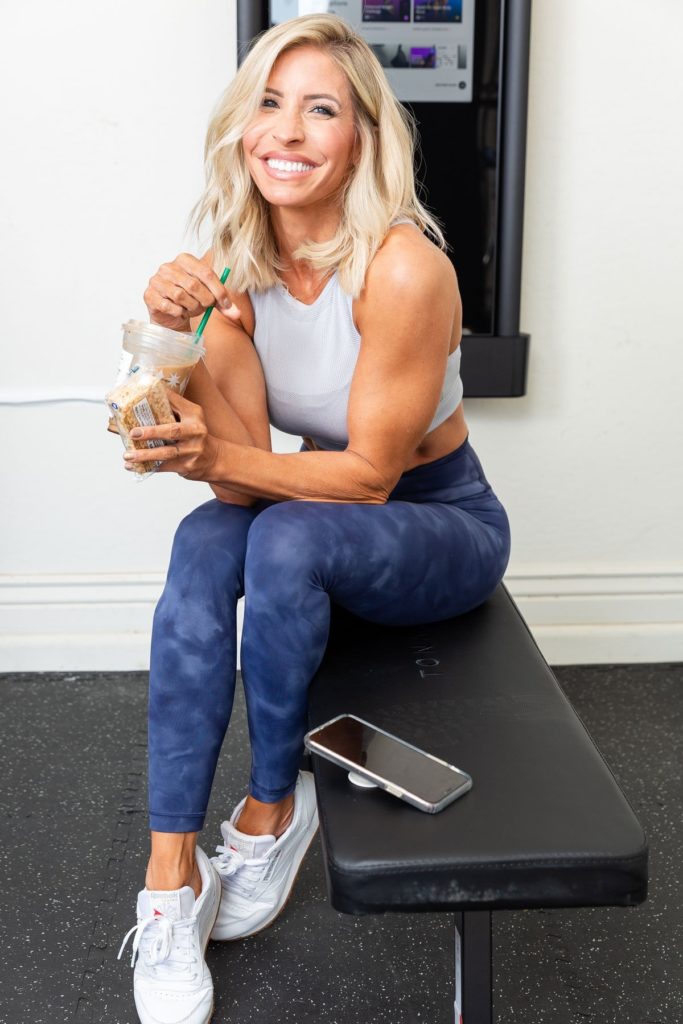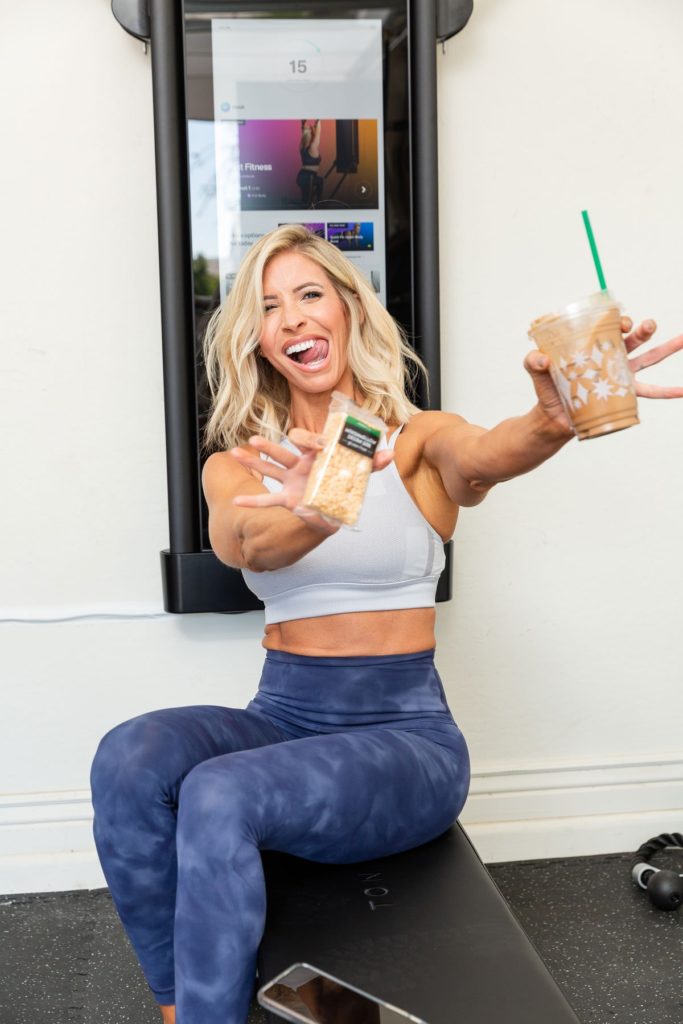 This mama runs on Starbucks. There's no shame in my game, and there shouldn't be any in yours either. Like I said, there's no need to make grand gestures and deprive yourself in the name of nutrition, fitness, or anything in life, really. So here's to one baby step at a time, enjoying that morning hug, and changing it up at the drive thru! What coffee order would you like to see me update next? Comment below.
xo,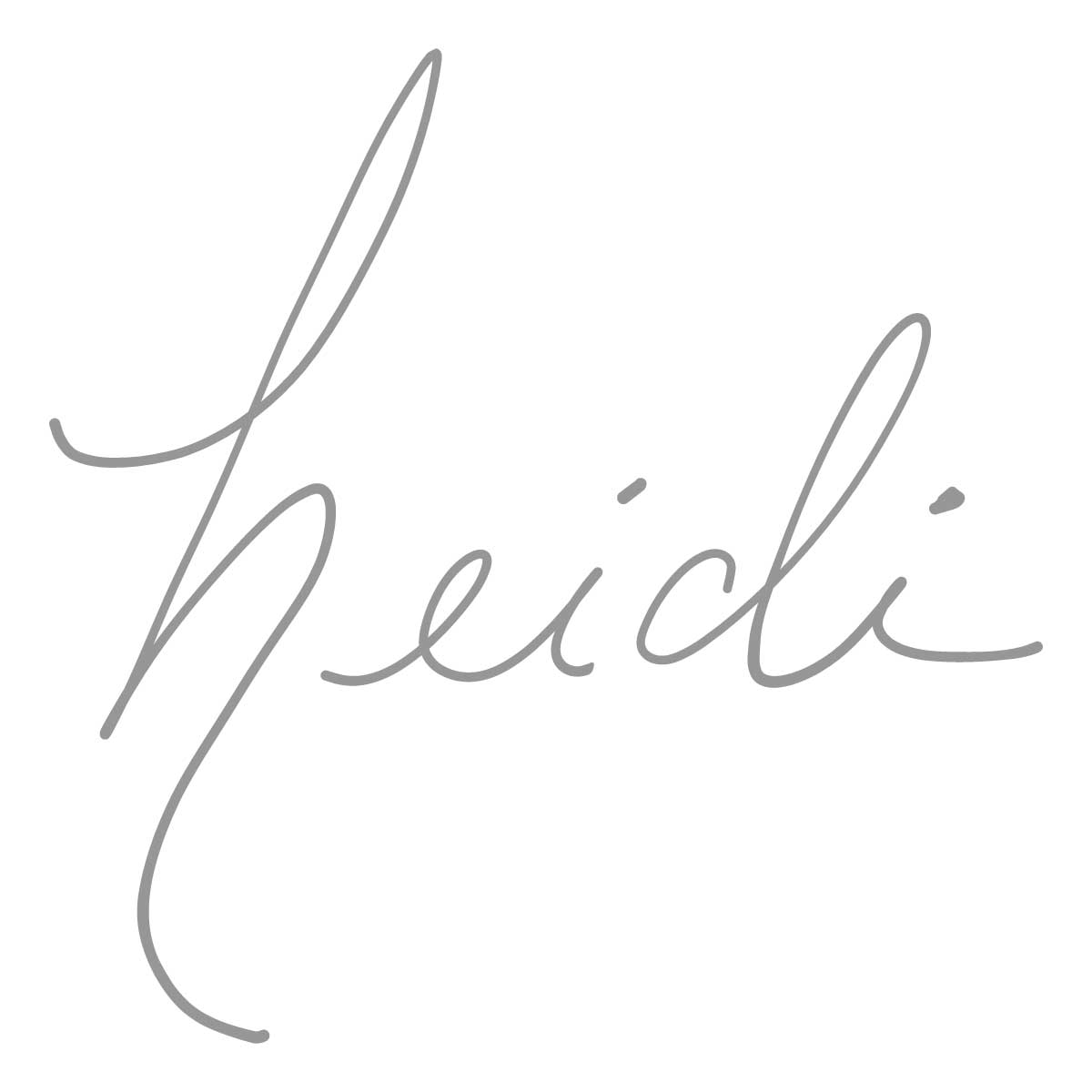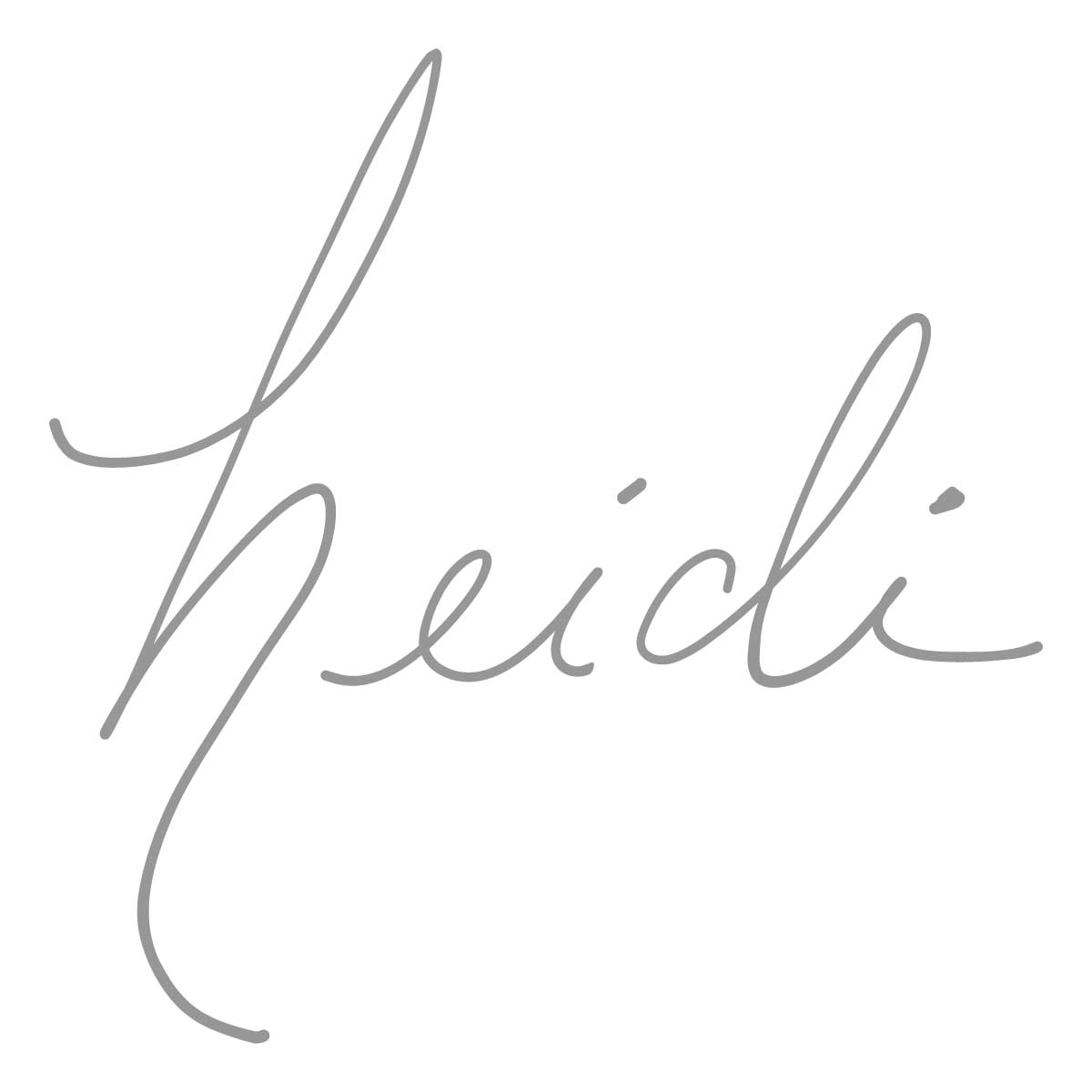 Related reading:
How to Make Starbucks Petite Vanilla Bean Scones at Home
Fast Food Survival Guide: Snacks and Meals on the Go
What I Eat in a Day as a Fit Mom of 4
National Rice Krispie Treat Day || Eat Up
Starbucks Coffee Swap: What Is My Coffee Order?