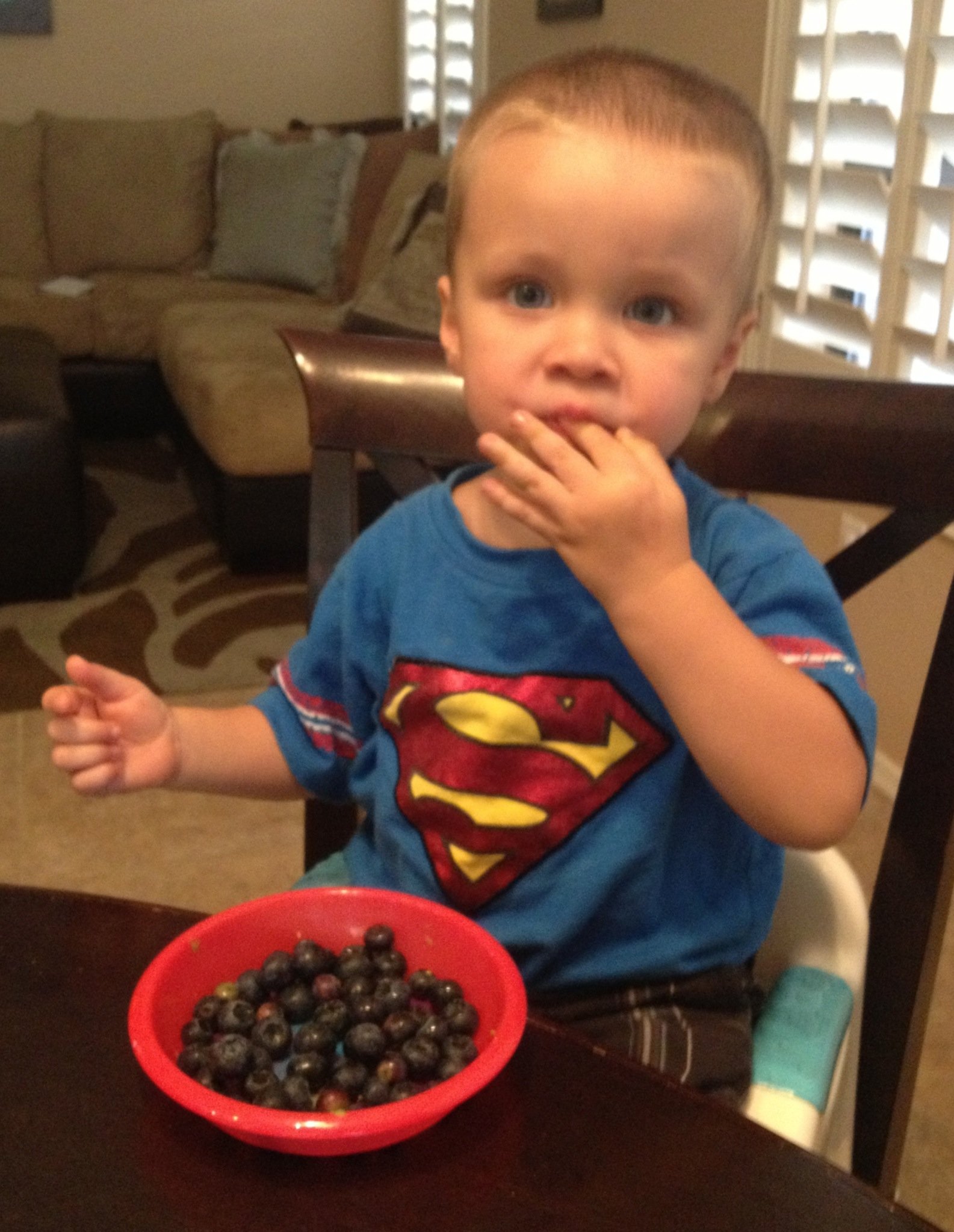 July is National Blueberry Month and has been since 2003. ?Why,? might you ask, ?Should the blueberry deserve an entire official month?? There are lots of reasons why, the most important being they are absolutely yummy! And as you can see, Cash totally agrees. ?
Besides being so delicious, blueberries are jam-packed with lots of nutrients and fiber. According to blueberries.com, these mini super fruits have twice as many antioxidants as spinach, three times as many as oranges, red grapes and cherries, and four times the antioxidants of grapefruit, white grapes, bananas and apples. These little berries are tiny but mighty!
Blueberries are also very low in calories at one calorie each. What else can you eat that gives you so much bang for your calorie buck? What other food can you eat 100 of and only consume 100 calories? It?s pretty awesome!
Blueberries are also very versatile. You can eat them fresh, of course, or frozen for a cool summer treat. You can add them to smoothies, cereal, yogurt, oatmeal, salads, baked goods, ice cream…and the list goes on. Try my HEART-y Blueberry Oatmeal Muffins ? the whole family will love them! Blueberries can also replace syrup as a topping for pancakes, French toast, and waffles, and they can be made into sauces for meat and fish. Really, the possibilities are endless with these tiny nutritional powerhouses!
July is also the peak of blueberry season, so take the kids and visit your local farmer?s market or you-pick farm. They?ll love to eat the fruits of their labors, and you?ll be teaching them a great nutritional habit!