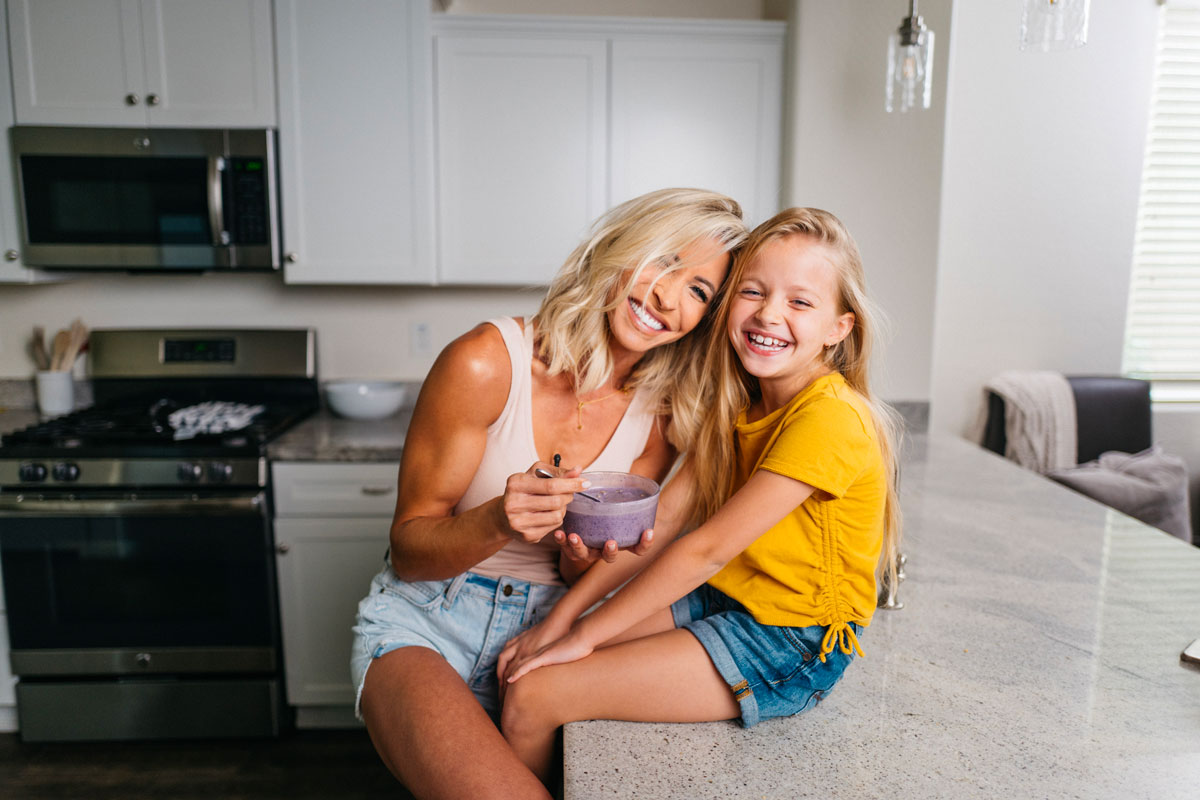 You know what's here? The midpoint of the summer, one of my favorite times of the year, and the official kick off to National Blueberry Month. Yup, I'm talking about July. With it comes a month filled to the brim with family get togethers, vacations, endless summer activities, lack of homework, absence of school-centered schedules, and…blueberries!
I think we can all agree that blueberries are amazing, right?! You can add them to just about anything. If you're still not convinced, or even if you are, I'm sharing all about blueberries and why they can be a beneficial (and tasty!) addition to your nutrition plan!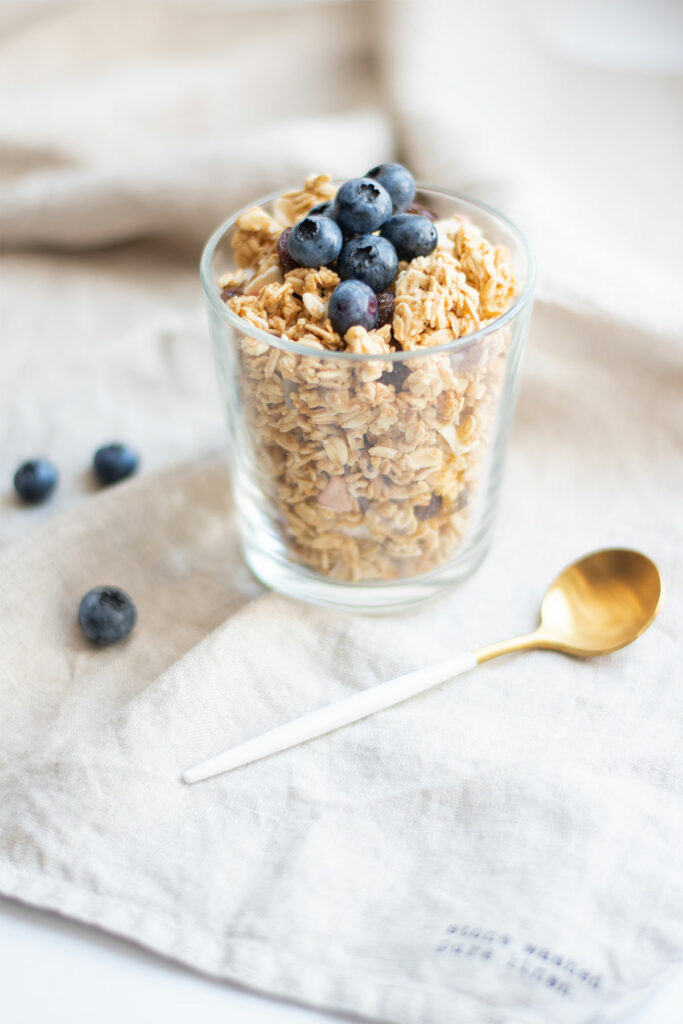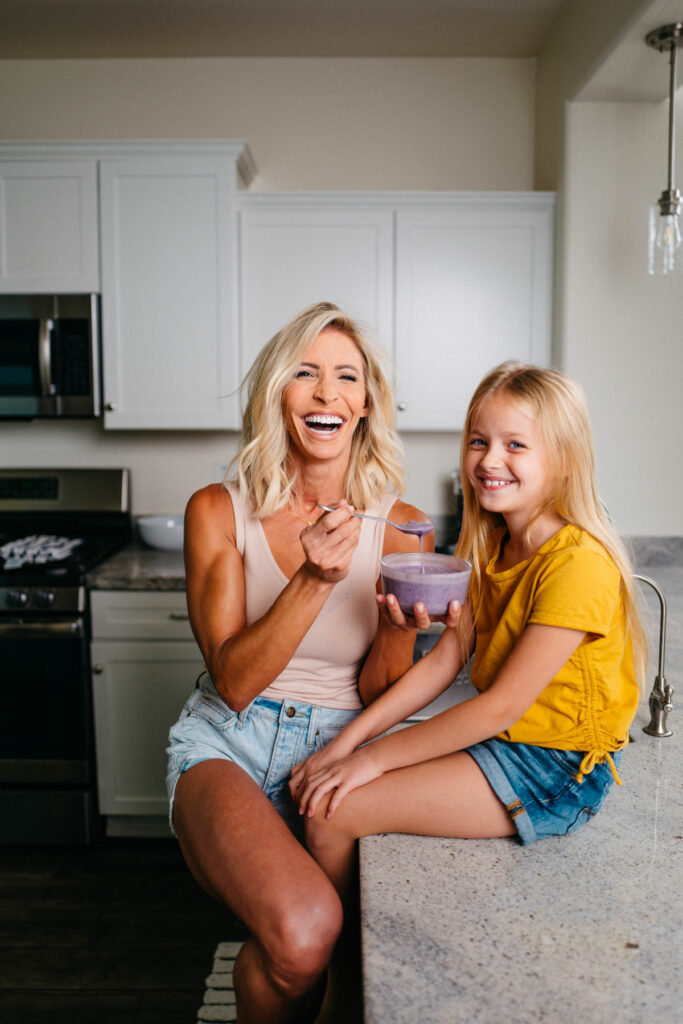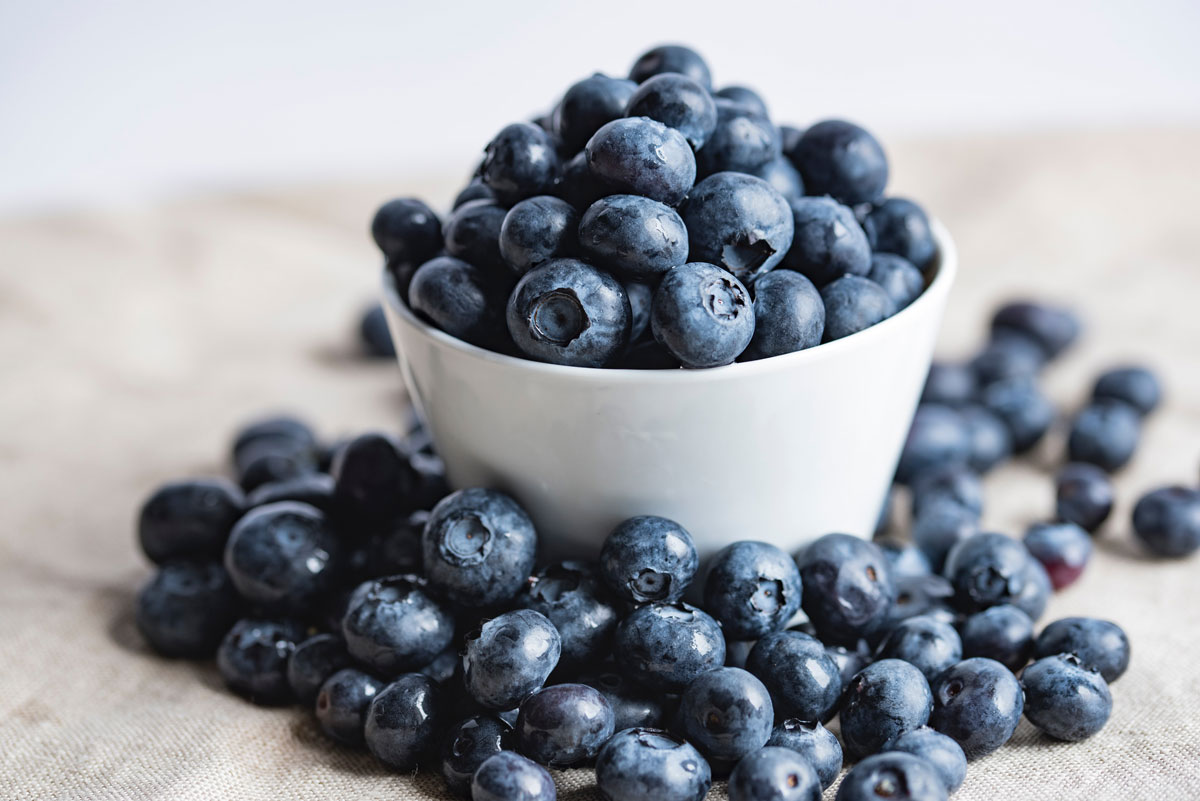 Benefits of Blueberries
Blueberries are a superfood. Good things come in small packages, and these little bite size berries are no exception to the rule! As a member of the fruit family, blueberries are considered carbs, and when you're looking for a healthy carb, blueberries fit that bill. A ½ cup of blueberries has only 30 calories plus 25% of the RDA for vitamin C and 3 grams of fiber. Here's the best part: You can enjoy blueberries all year long, not just in July!
What other benefits are contained in each little berry? Check these out:
Loaded with antioxidants. The blue color of blueberries is caused by anthocyanin,  an antioxidant that's been shown to protect against cancer and heart disease, increase immune functions, decrease inflammation, and possibly delay the development of Alzheimer's disease and dementia.
Reduce cholesterol levels and prevent cholesterol buildup.
Help control blood pressure.
Help with managing diabetes.
Help keep your skin healthy.
Help you feel better mentally.
Help conquer those sweet cravings: Got a craving for something sweet? Instead of reaching for your favorite candy, grab a handful of blueberries! They'll satisfy that sweet craving with very few calories, you'll get those nutrition benefits I've already shared (including fiber and water), and they'll help you feel much fuller than any candy ever could.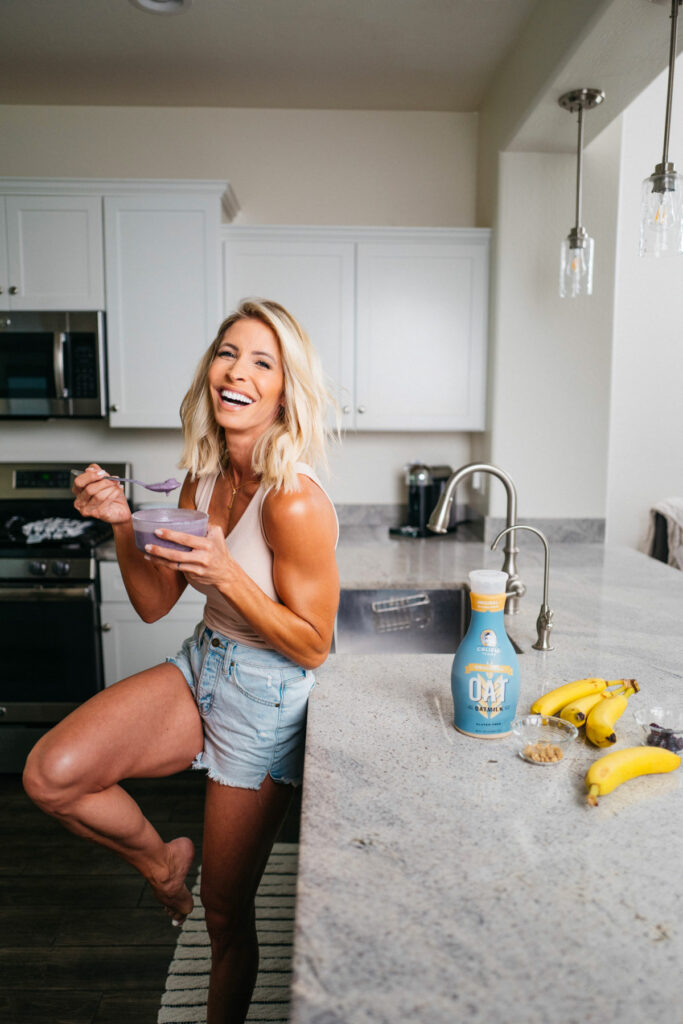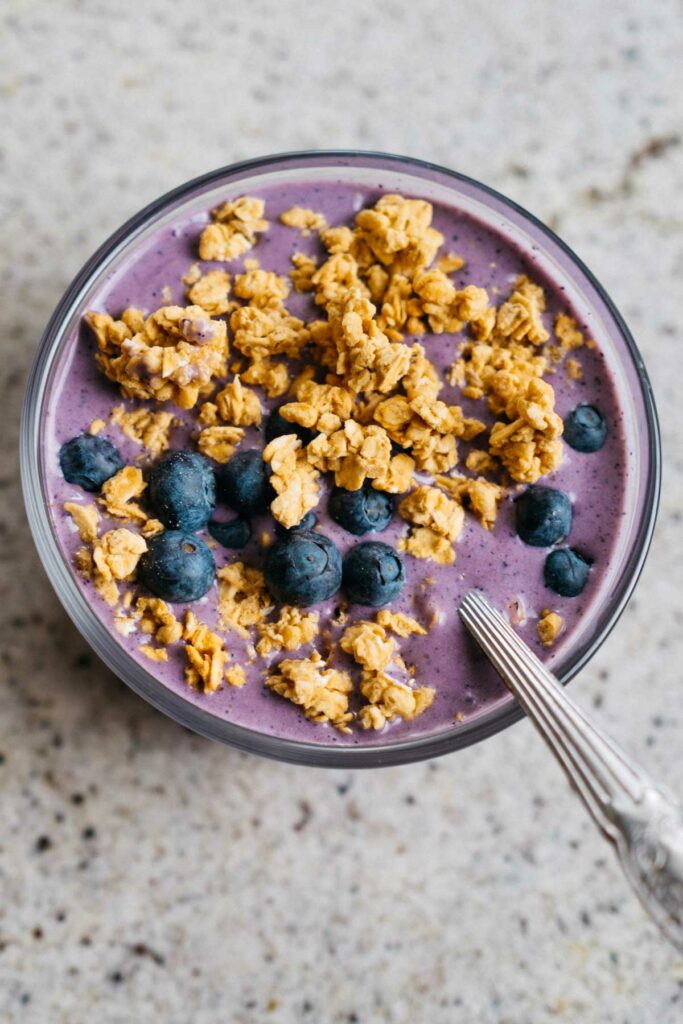 Keep it fresh: Tips for choosing + storing blueberries
Like I said, blueberries are delicious, and with all the benefits you can find in each little, blueberry, I bet you're wondering how you can enjoy blueberries more often, right? I've got you covered. Here are some blueberry-enjoying tips:
When choosing blueberries look for a dry, silvery skin. Skip any blueberries that look wet, dark blue, or with puckered skins.
When storing blueberries, put them in the fridge and don't wash them until you're ready to enjoy them. Want to save them for later? Put unwashed berries into a freezer bag or airtight container and freeze. Wash them when right before you use them. As long as they're dry when you freeze them, they shouldn't stick together.

Berry Delicious Blueberry Recipes
If it isn't obvious already, blueberries are a favorite around here since the kiddos were little (and even before that). If you've tried to add them to baked goods and they looked anything but delicious, use frozen berries instead. Yup! When you're ready to bake, rinse frozen blueberries in cold water until the water goes from dark blue to a watery blue/red color. Then put the blueberries on a paper towel, cover them with another paper towel, gently pat them, then add them to whatever you're baking, stirring gently and quickly.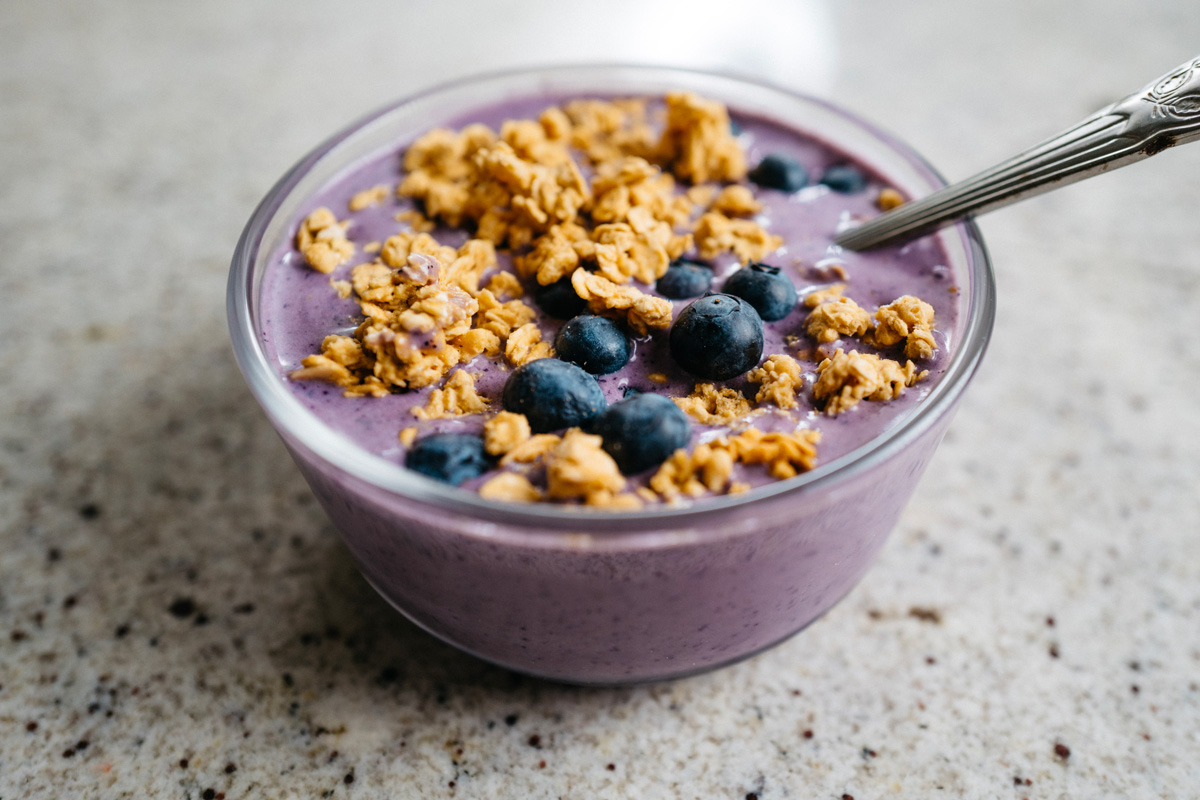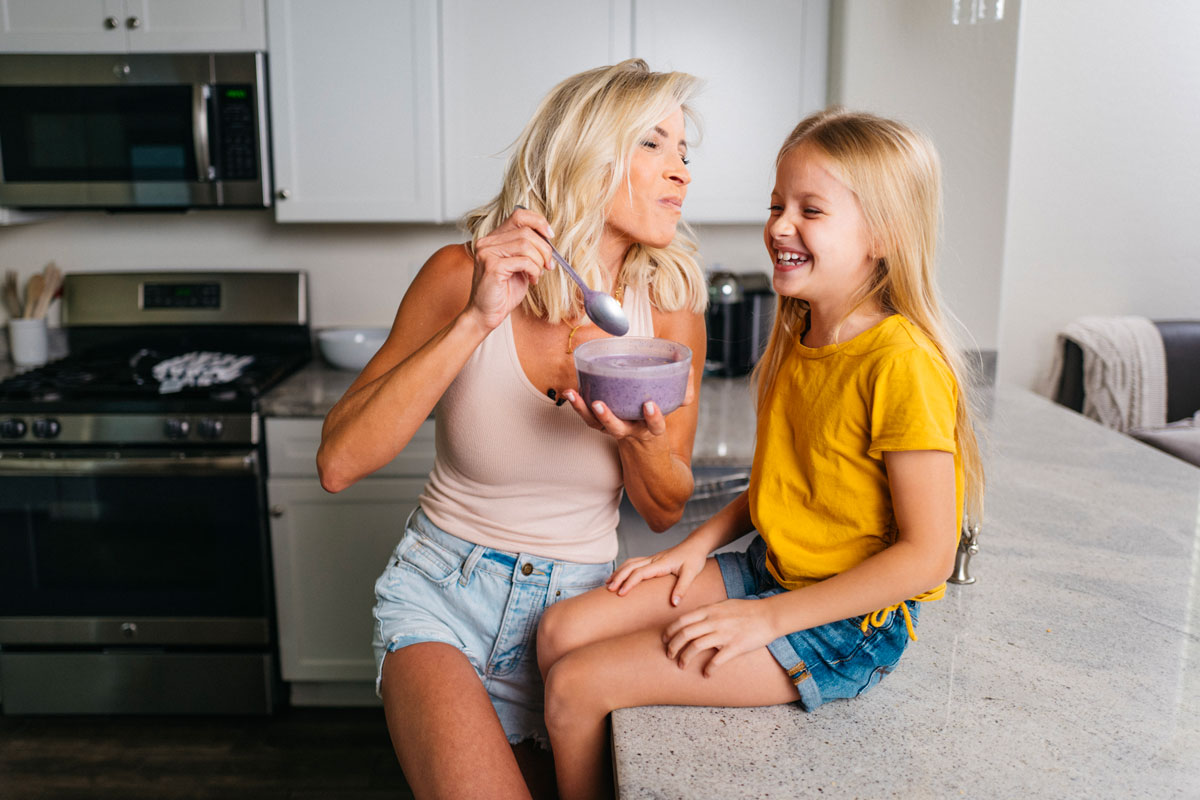 Grab the fam, some friends, or some neighbors, and get ready to celebrate national blueberry month today and everyday because they are are just so gosh dang good. What's your favorite way to enjoy blueberries? Drop a comment below because I want to know!
xo,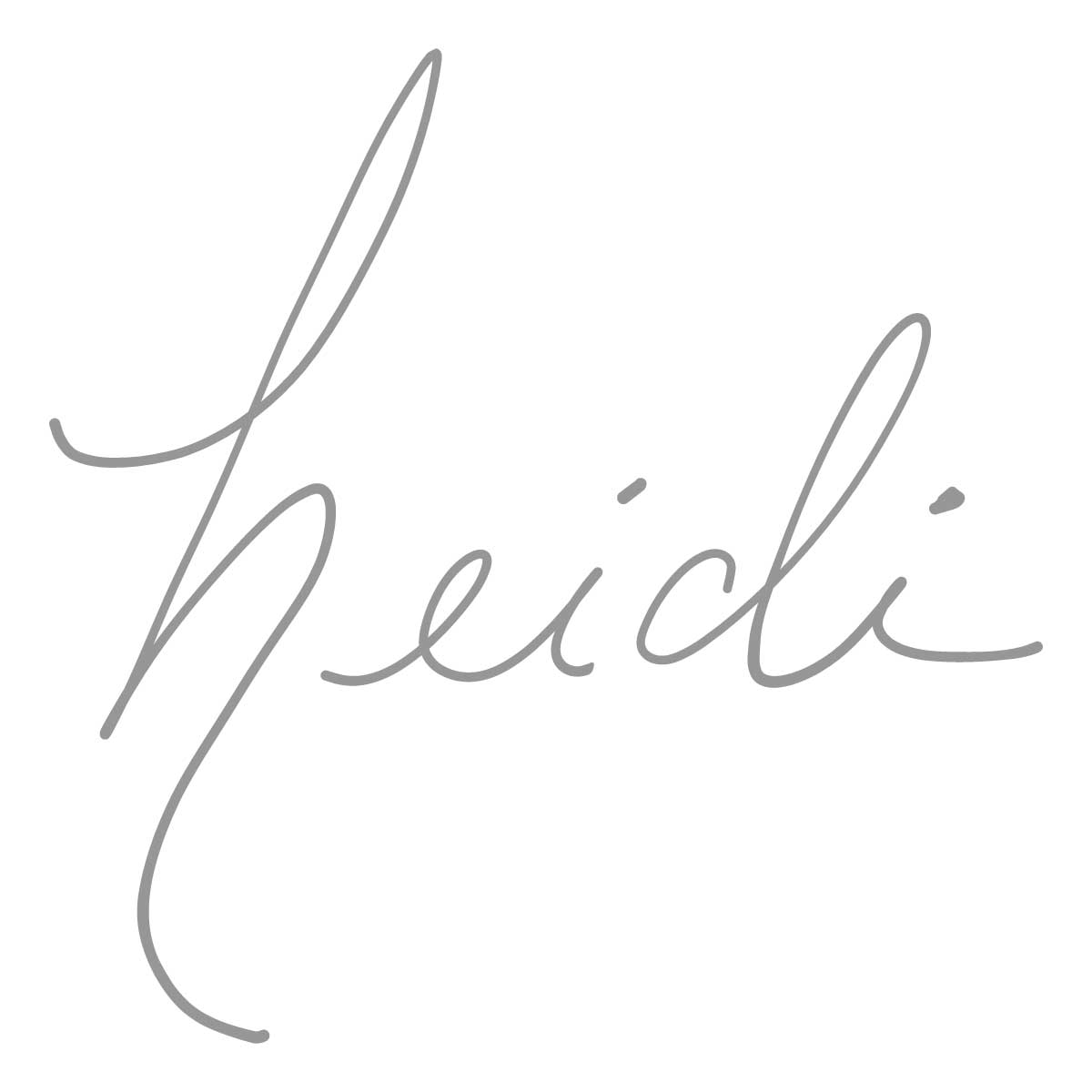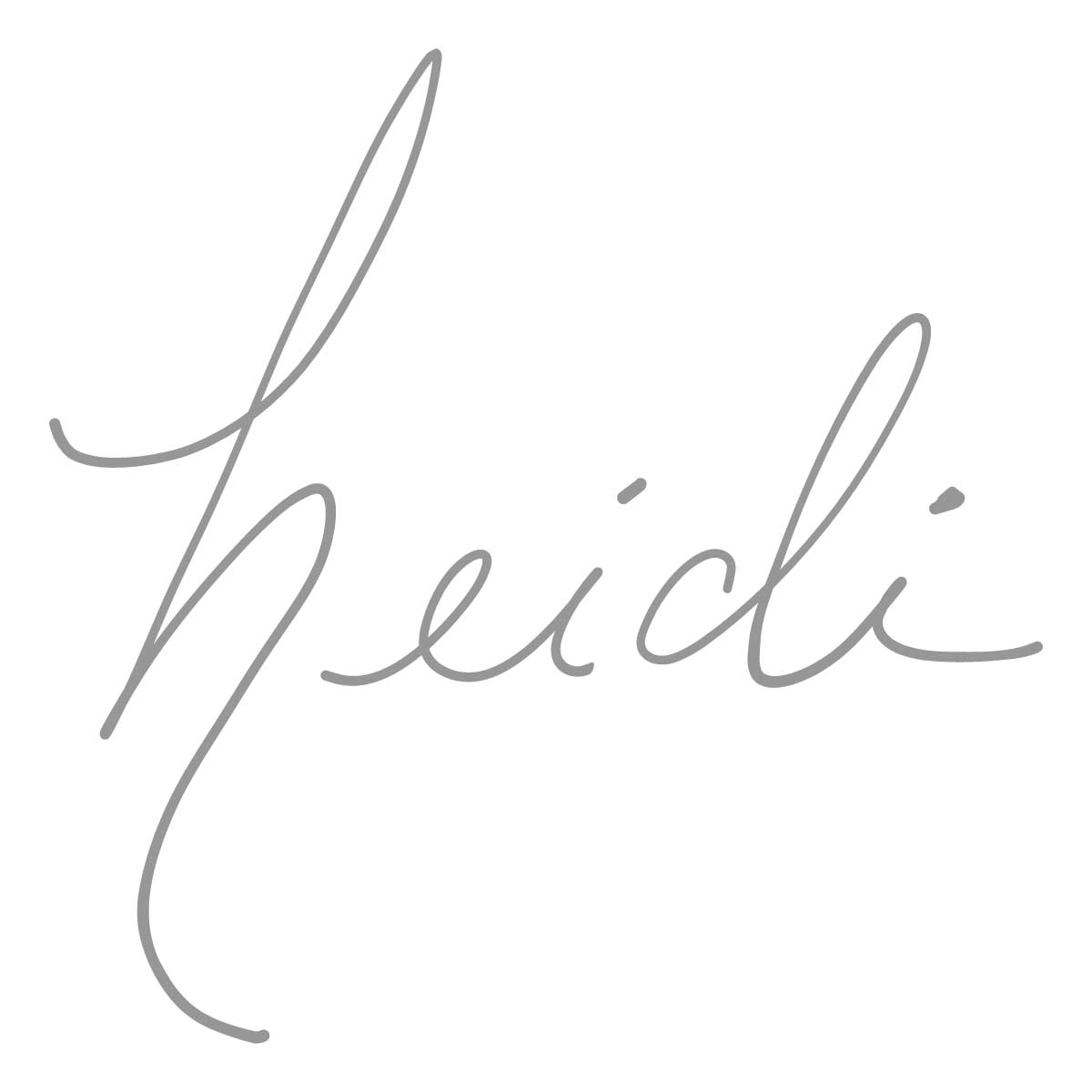 Related reading:
Favorite Finds: Smoothie Edition
Fruit: The Healthiest Way to Cure That Sweet Tooth
Show Your Heart Some Love: Foods to Improve Heart Health
Clean Cheats + Tips to Enjoy Your Transformation-Friendly BBQ
*If you use blood thinners like warfarin, please consult with your healthcare team before enjoying all those blueberries as the high vitamin K content can affect how your blood clots.