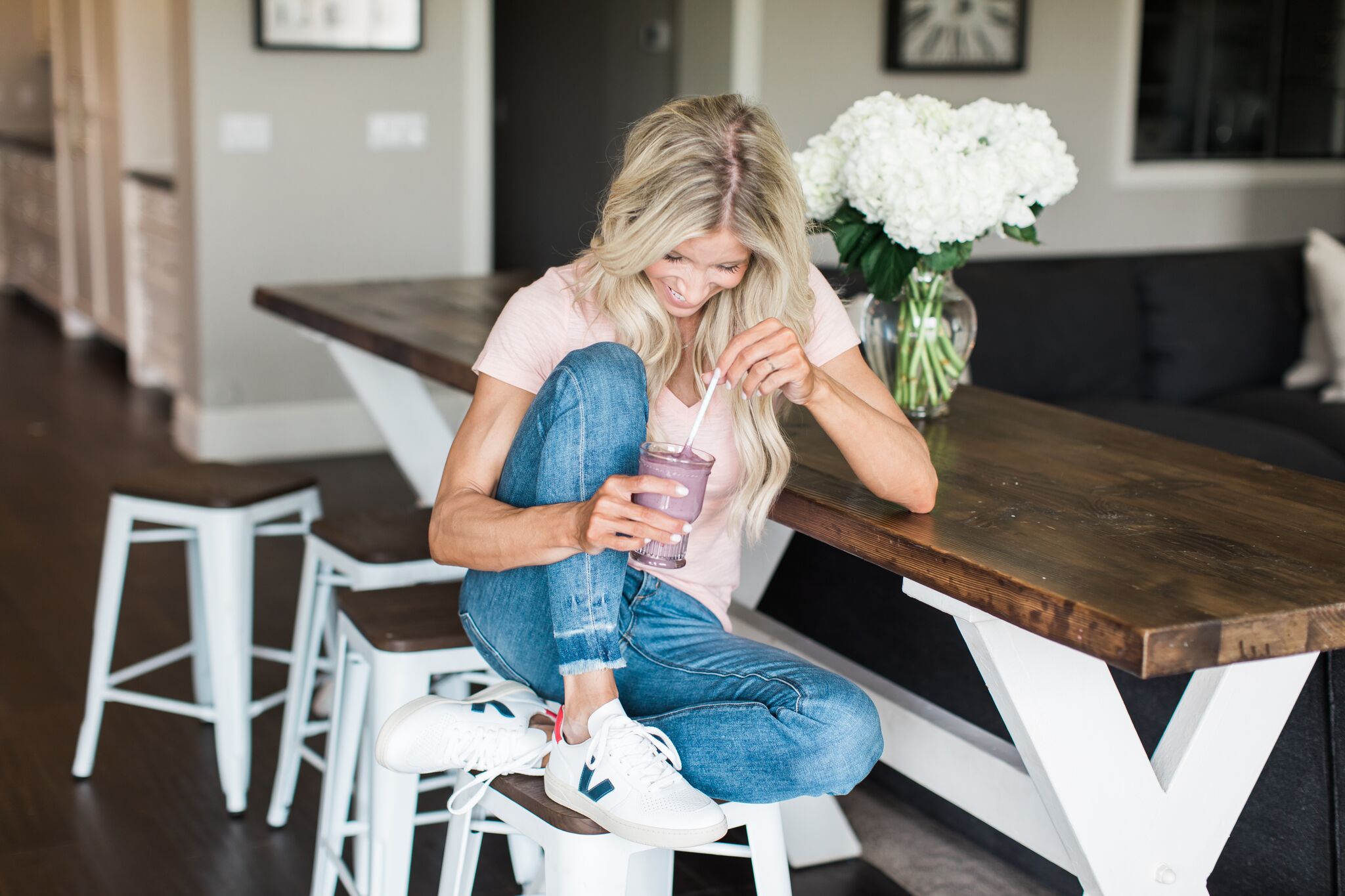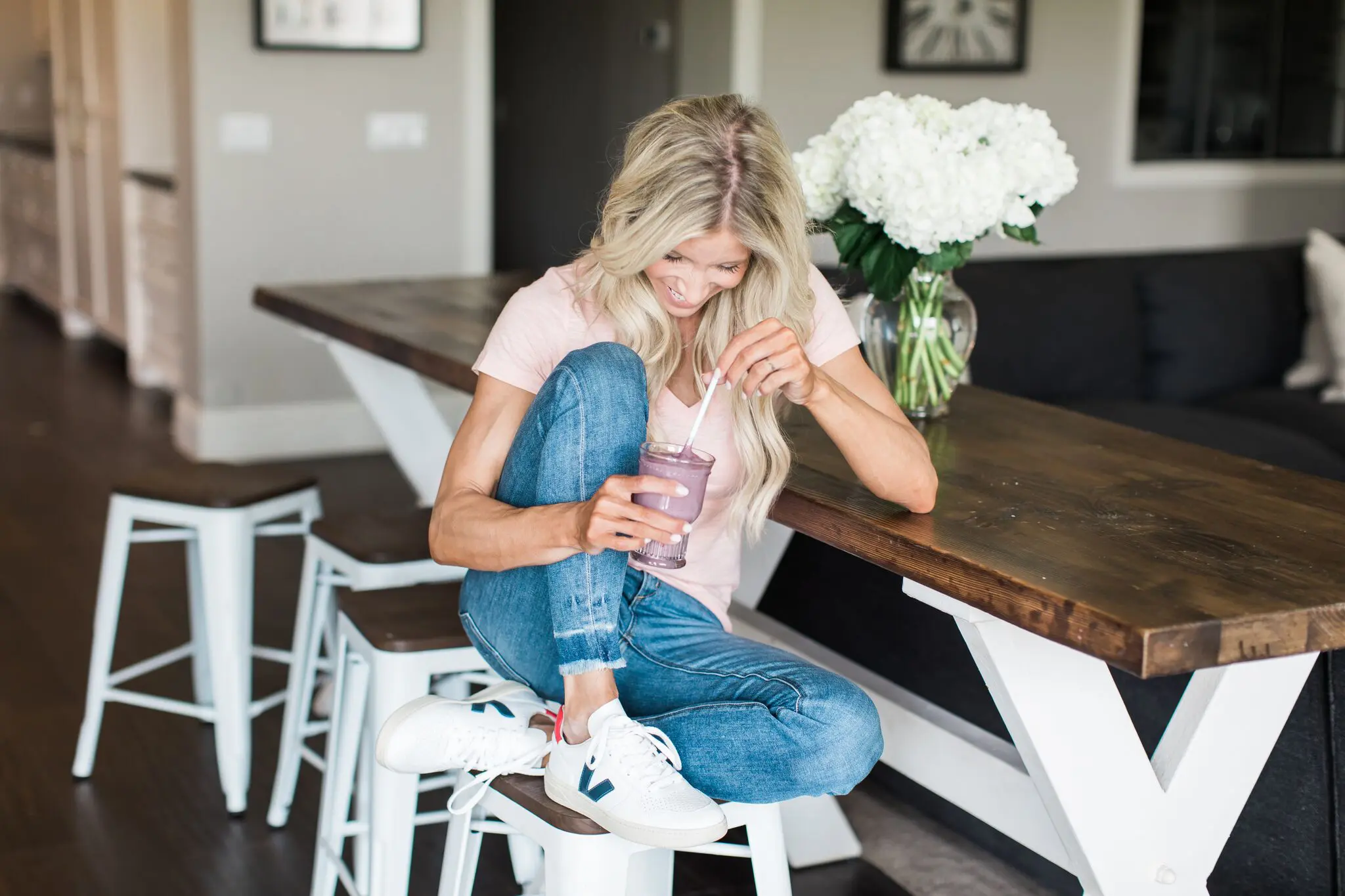 Here's one simple fact: healthy quick meals on the go make this mama a smitten kitten. Believe me when I say there's nothing better than a good smoothie when you're limited on time…and aren't we all limited on time!
Want to fuel your body after a killer workout? Make a smoothie.
Craving something sweet but want to keep it healthy? Make a smoothie.
Having trouble hitting your daily protein goal? Make a smoothie.
Don't have time to cook a gourmet meal? Make a smoothie!
Notice the theme here, guys?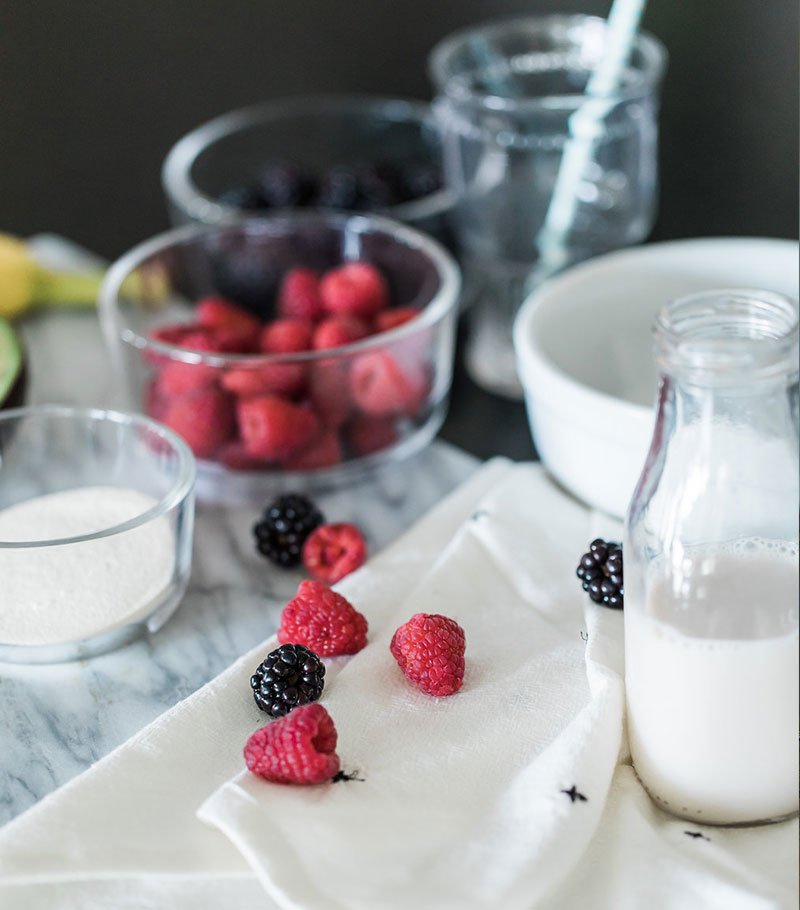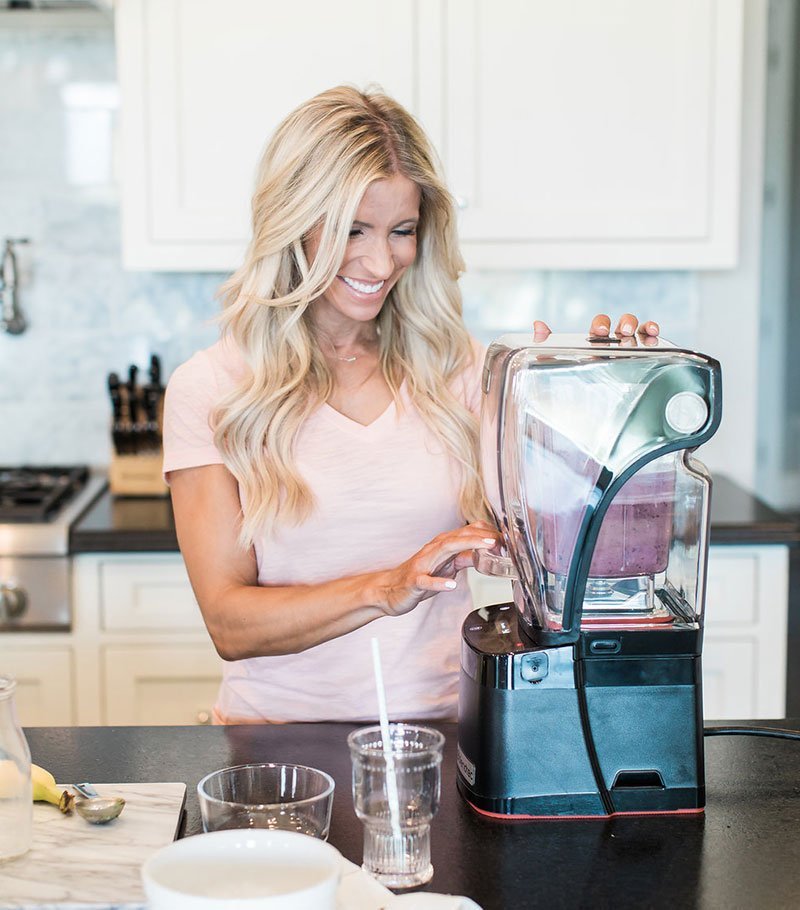 Smoothies are a staple around here, and mostly it's because they're quick, but also because the varieties are endless. You can add any of your favorite (healthy) ingredients to a smoothie and not only are you fueling your body with healthy foods, but you can also sneak in some important micronutrients (aka vitamins + minerals) that your body needs to thrive. Seriously, it's a win-win in my book. And I'm going to convince you to make it the same in yours. 😉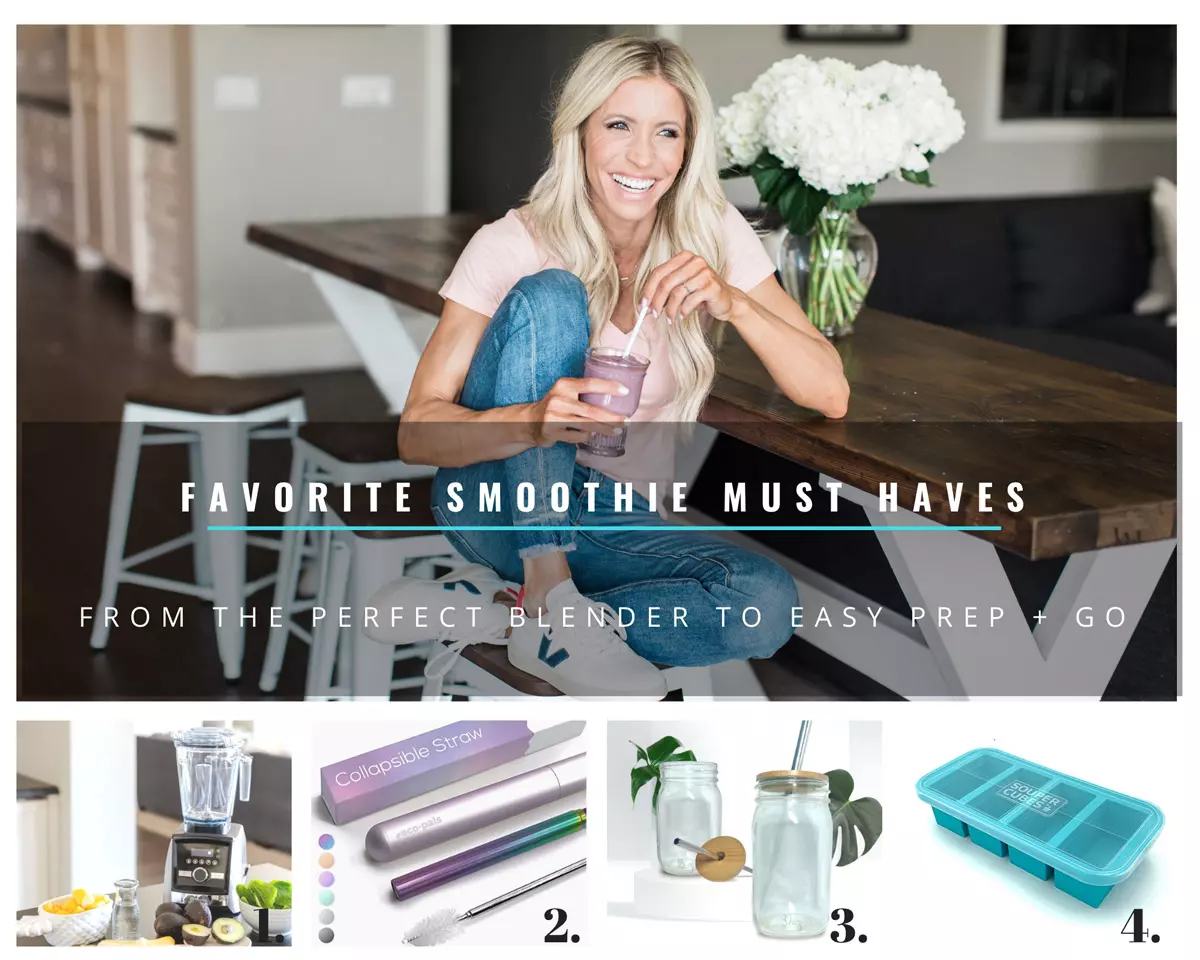 Smoothie Gear Details: 
Go-to Blender, Collapsible Straw Set, Mason Jar + Straw Lid, Smoothie Ice Tray
Favorite Smoothie Gear
If you're serious about leveling up your smoothie game, I'm sharing some of my favorite smoothie-related gear as well as some kitchen hacks to make your experience as smooth as can be.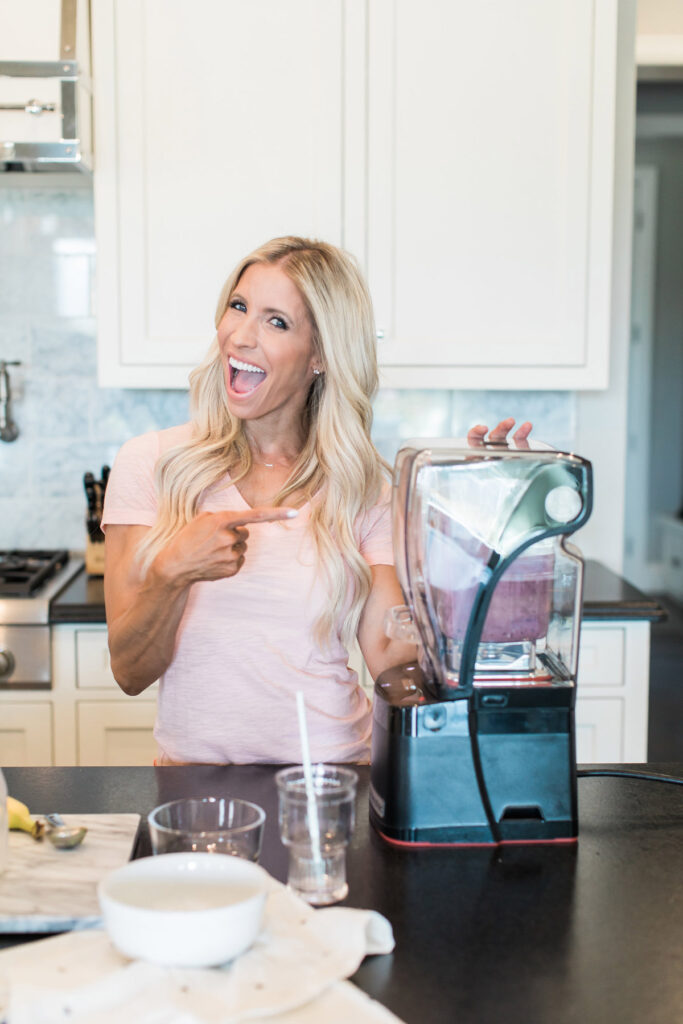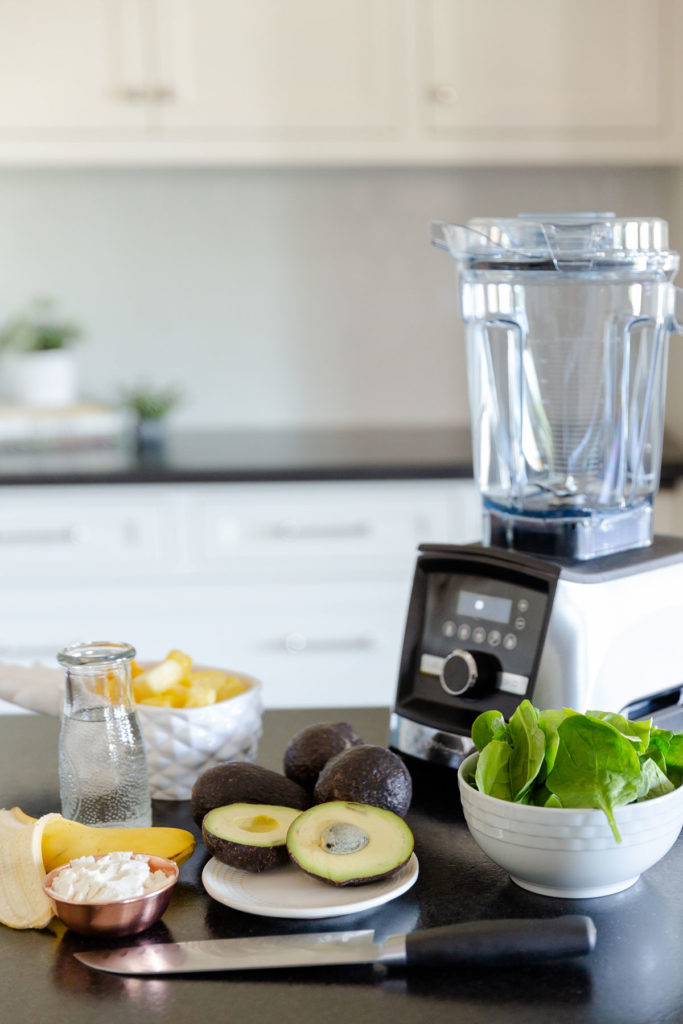 Depending on what you put into your smoothie there are a lot of options. If you want a pureful one that will cut through just about anything (especially great for frozen bananas or making your own nuts milk), this is my go-to, and I also love this blender. If you don't need something as powerful, I also love this single serve blender.  If you need a little inspo on how to get the most of out of a blender, check out some of my favorite smoothie ideas here.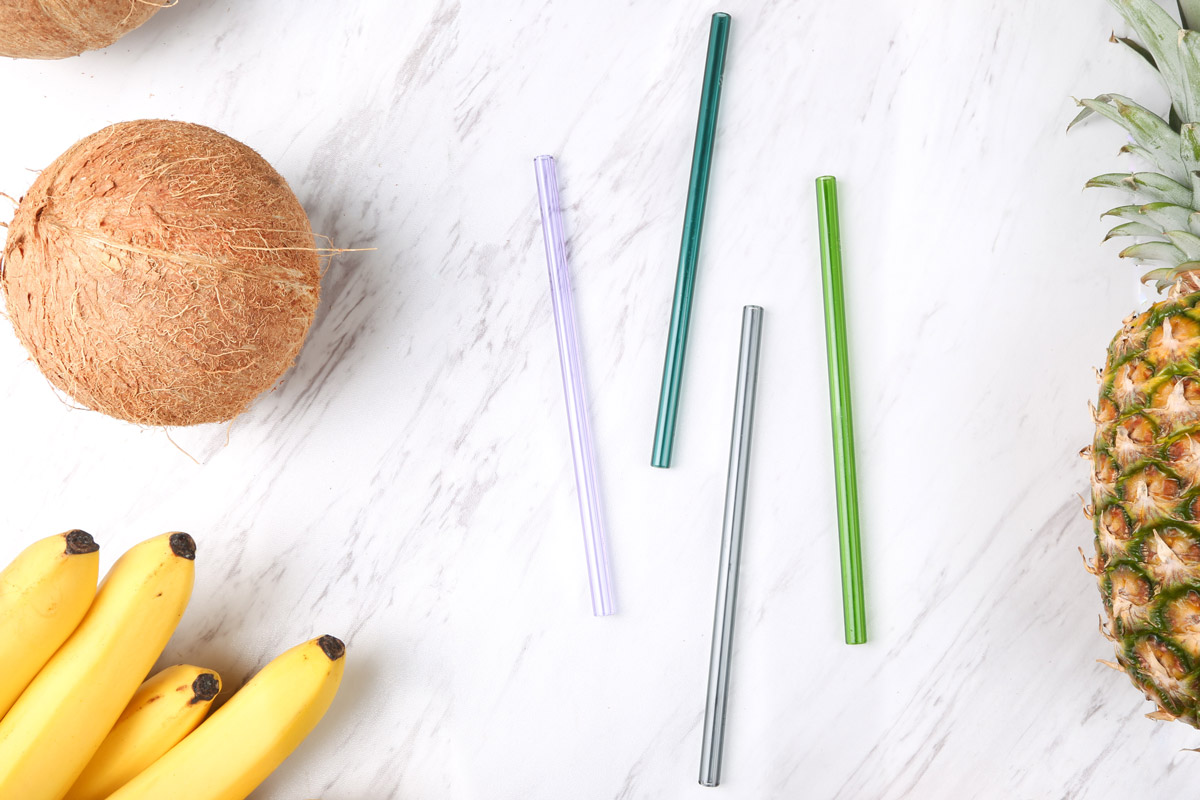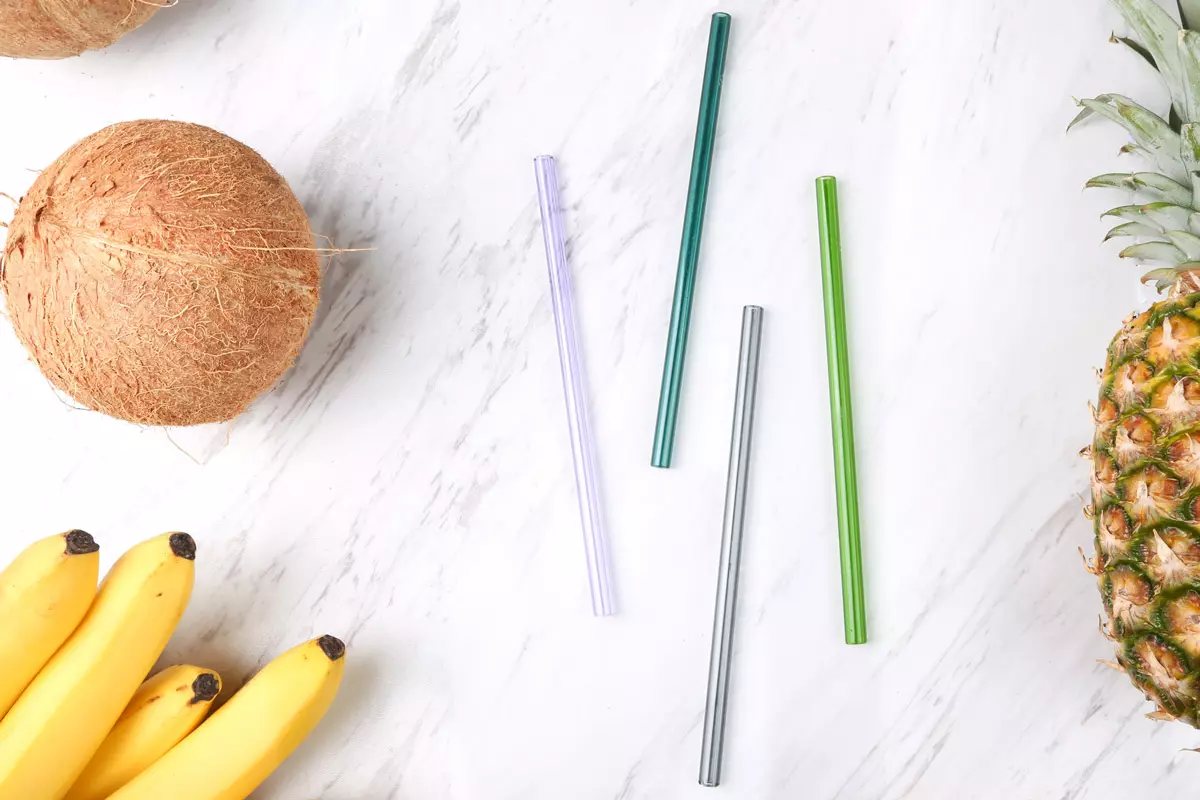 I LOVE my collapsible straw! Okay, okay…you might be wondering, "What the heck is a collapsible straw, Heidi?!" Lemme tell ya. A collapsible straw is just like it sounds—collapsible, which really means it's handy dandy, easy to store, and easy to take with you WHEREVER you go so you can always be smoothie-indulging-ready in just a matter of minutes.
Making a smoothie at the office and there are no straws? Thank goodness you packed your collapsible one!
Shaking some protein instead of blending after the gym? Use that collapsible straw!
They're super inexpensive but come in SO handy in almost any and every situation! I seriously don't leave the house without mine. 🙂 Plus, the biggest bonus of all is that they're eco-friendly.

Grab and go smoothies are a thing, and if you haven't tried them before, click here because I have a bunch of recipes sure to blow your gosh dang mind! What better way to use your meal prep skills than to slice and dice your ingredients into a nice little mason jar ready to go right into the blender. Bonus: you can use those same mason jars and just swap the lids for the ones with straws once you're ready to enjoy!
Not only are they aesthetically pleasing (Hello, smoothie photo for the 'gram!), but they're easy to pack (making meal prep a cinch) and using one jar for prep and eating means less dirty dishes for this mama! And they're also inexpensive, so if you lose one, forget one, or want to stock up, you can easily do so.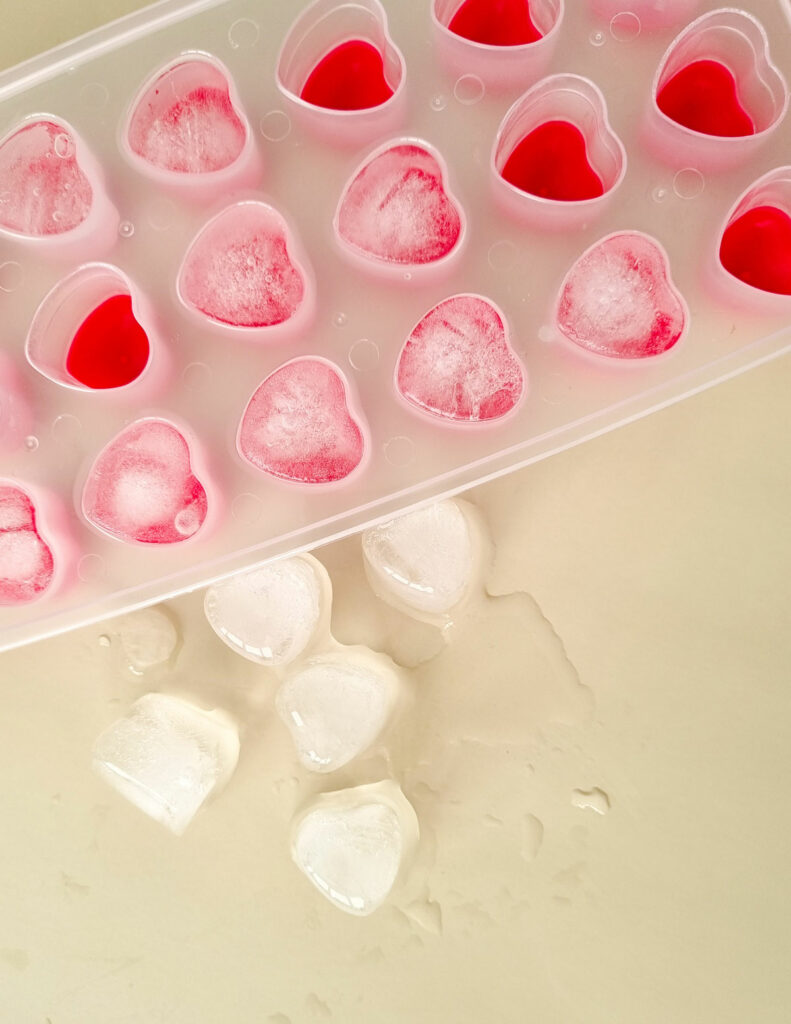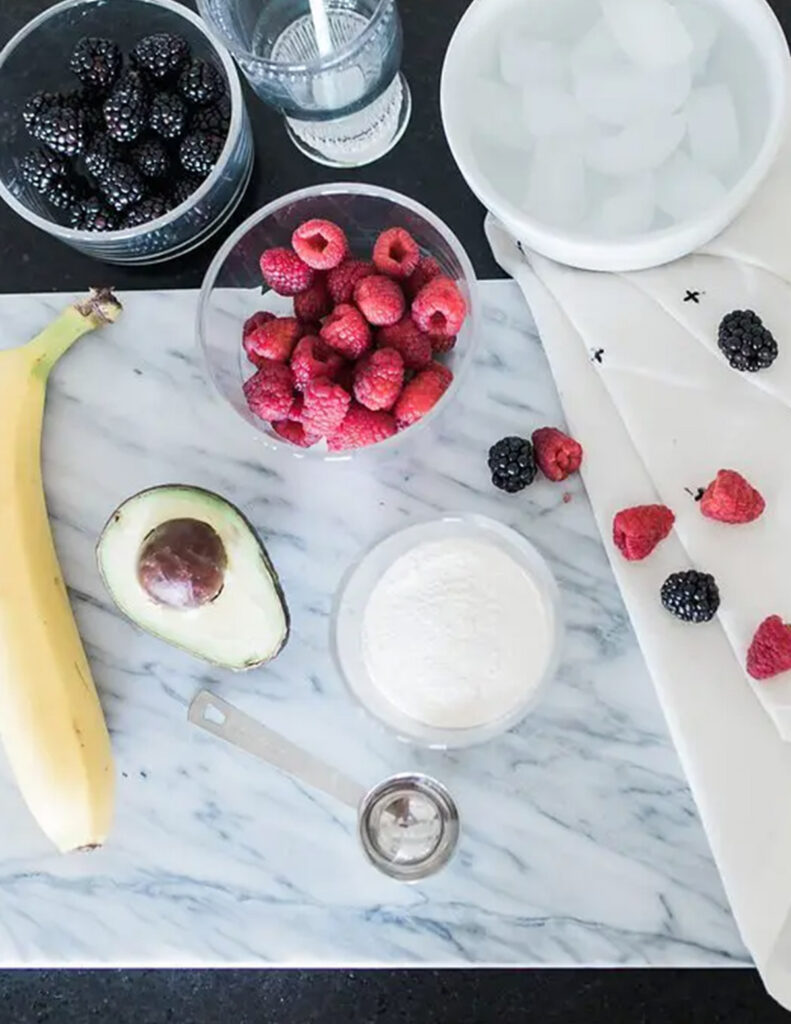 What…I hear you, "Heidi have you gone mad…a muffin tin." Yup! Prepare to have your smoothie game elevated. One of my best kept secrets for making quick smoothies: I take the ingredients I'll want and add them to a mason jar like I mentioned above, OR I'll go ahead and mix and add them to a muffin tin and freeze. Then, once I'm ready to make my smoothie, I empty them into my blender and BOOM. Healthy meal done. All it takes is a push of the button.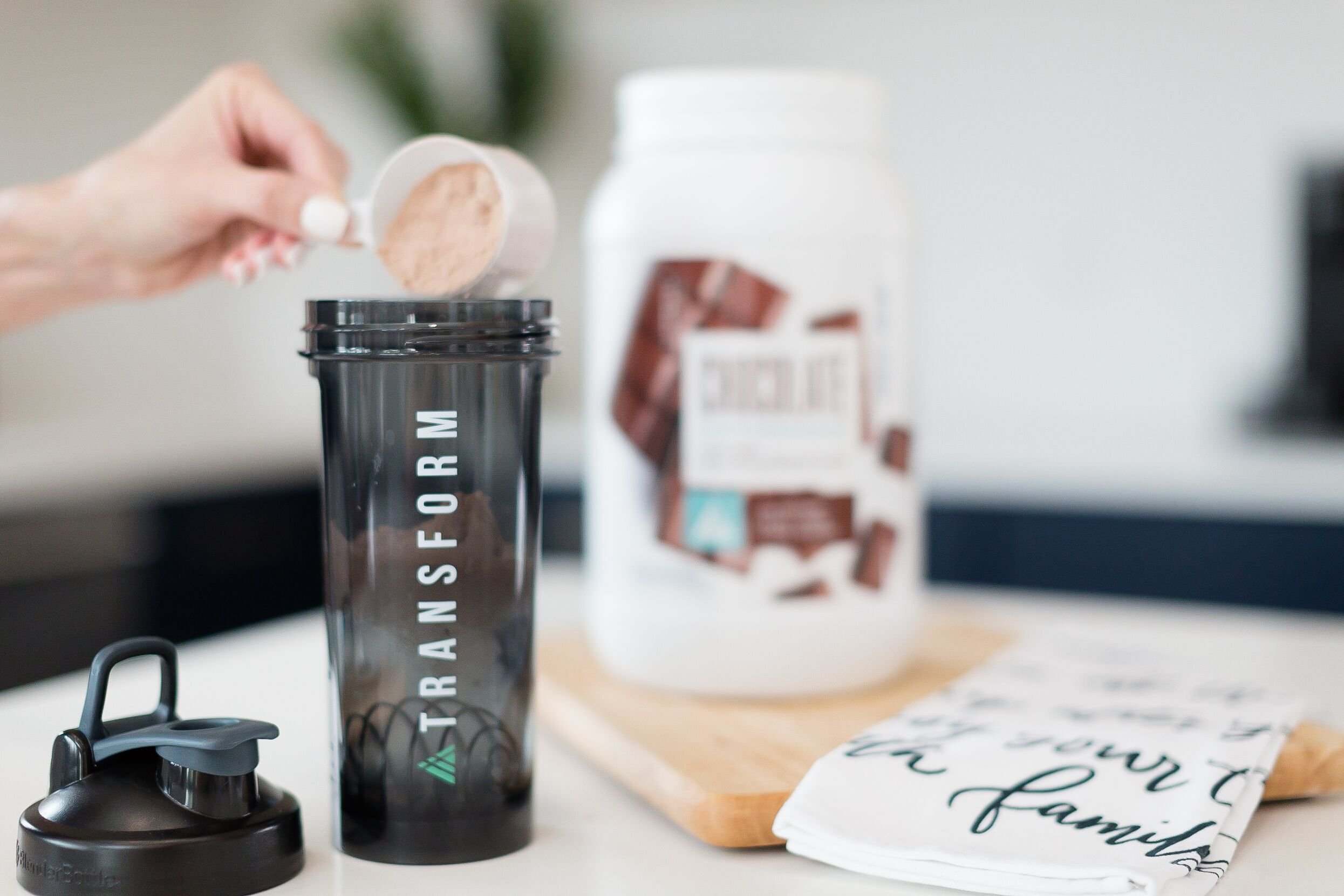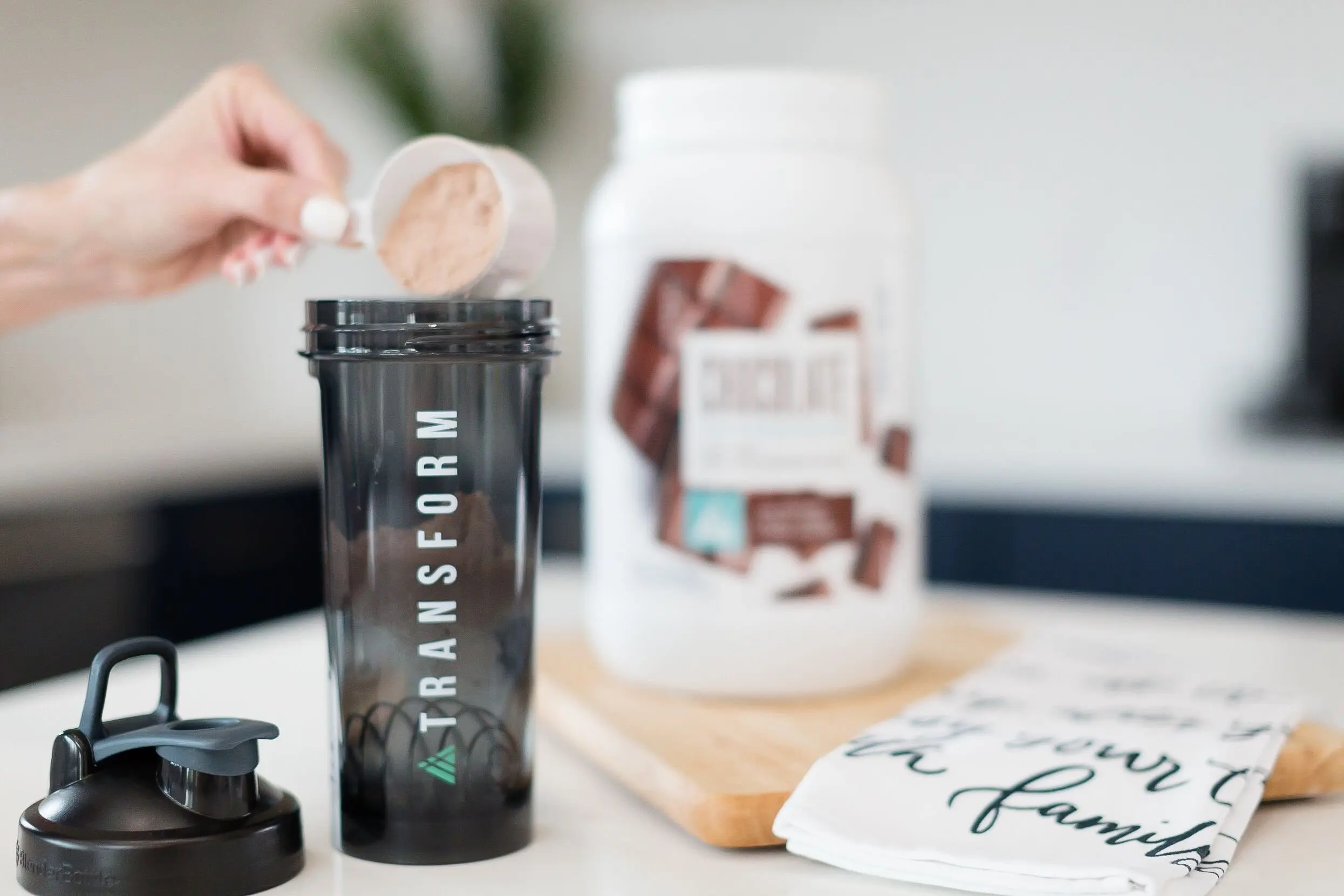 So you got the gear, now it's time to transform your smoothie-making routine into something super easy!
Here are some of my best tips and tricks for making the best (aka delicious and simple) smoothies ever!
Use a frozen banana instead of ice to keep your smoothie cold AND creamy: I LOVE using frozen fruit in place of or in addition to ice for a number of reasons. For starters, you're adding in those micronutrients I mentioned earlier, but you're also adding in an extra dose of flavor. One of the best things about using a frozen banana is that it blends beautifully, making your smoothie even creamier with the addition of the banana vs. extra ice. Try it, you'll love it!
Go with a meal replacement shake to make it even more grab, go, and balanced.
Make it healthy by adding greens: Add in a handful of spinach or kale and/or add in a little oatmeal for added health benefits. Need some green inspo? Check out some of my favorite green ideas here.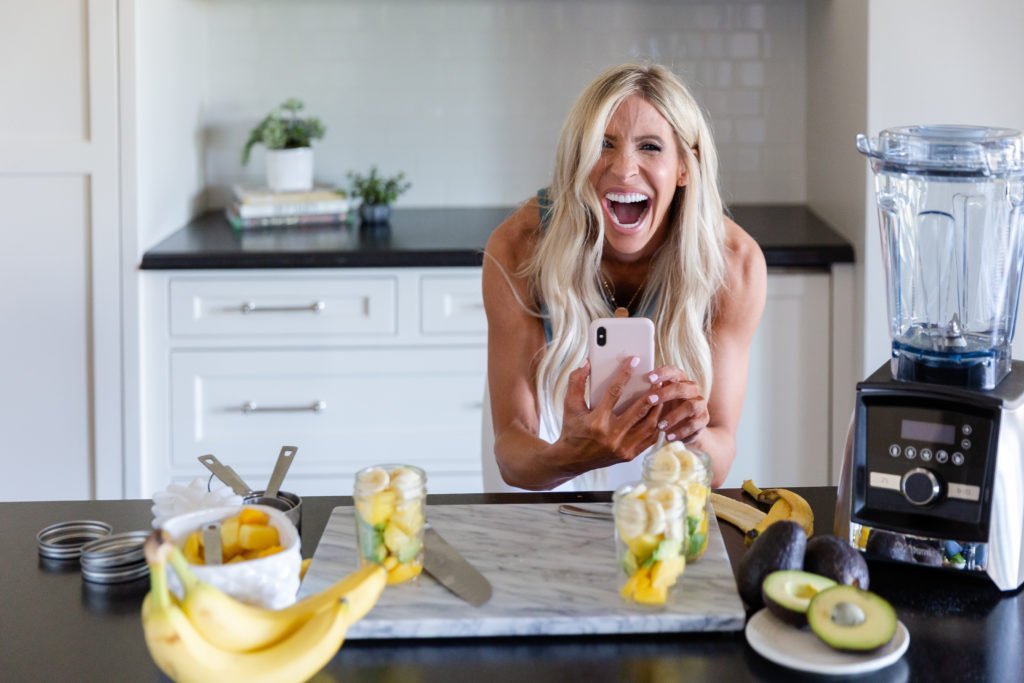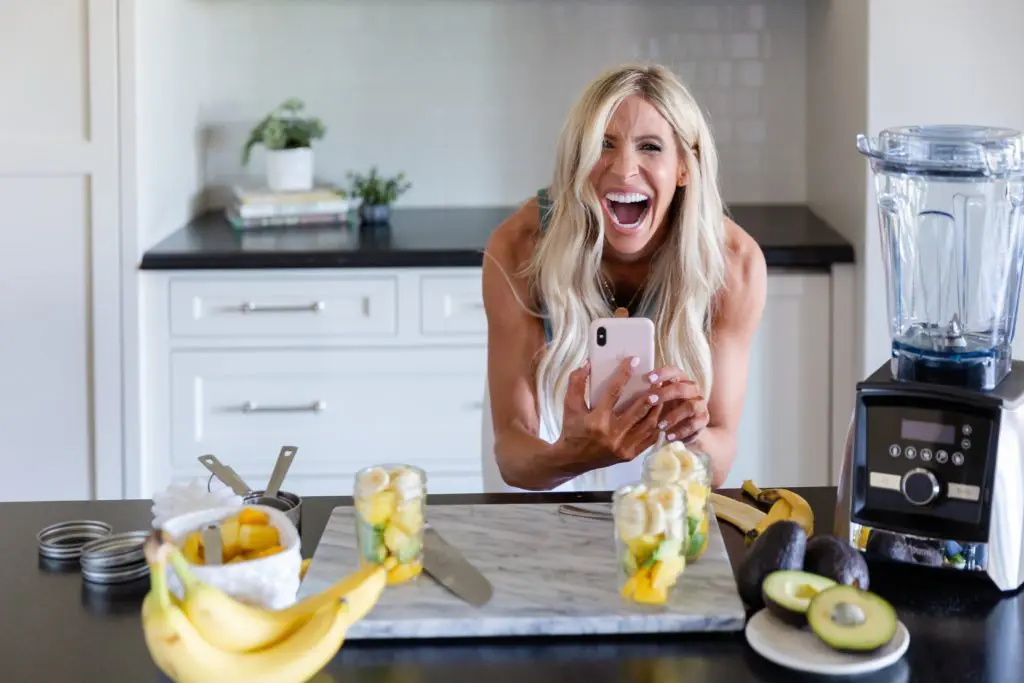 So, there you have it! My tried-and true-smoothie secrets that keep me going. What are some things you like to add to your smoothie creations?
xo,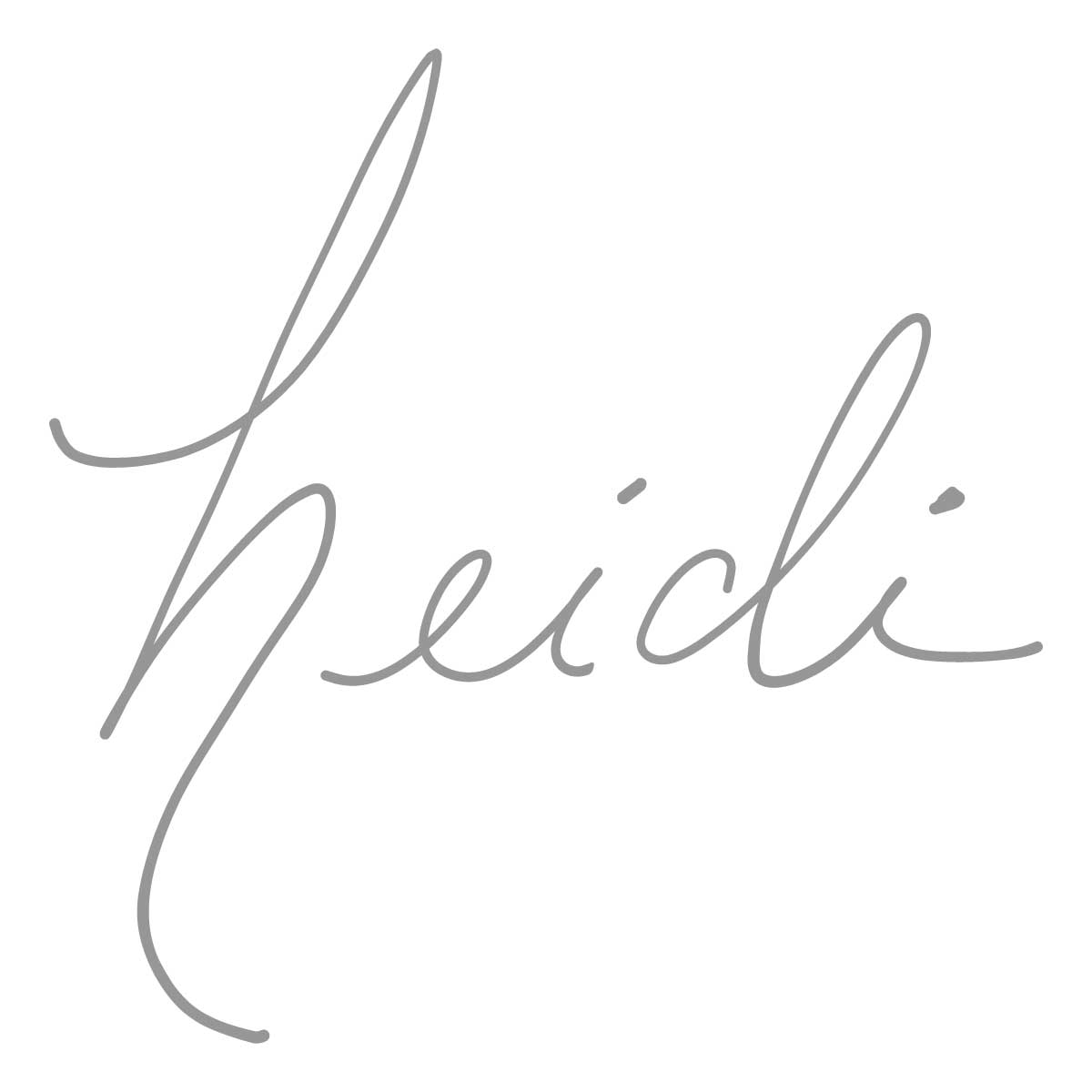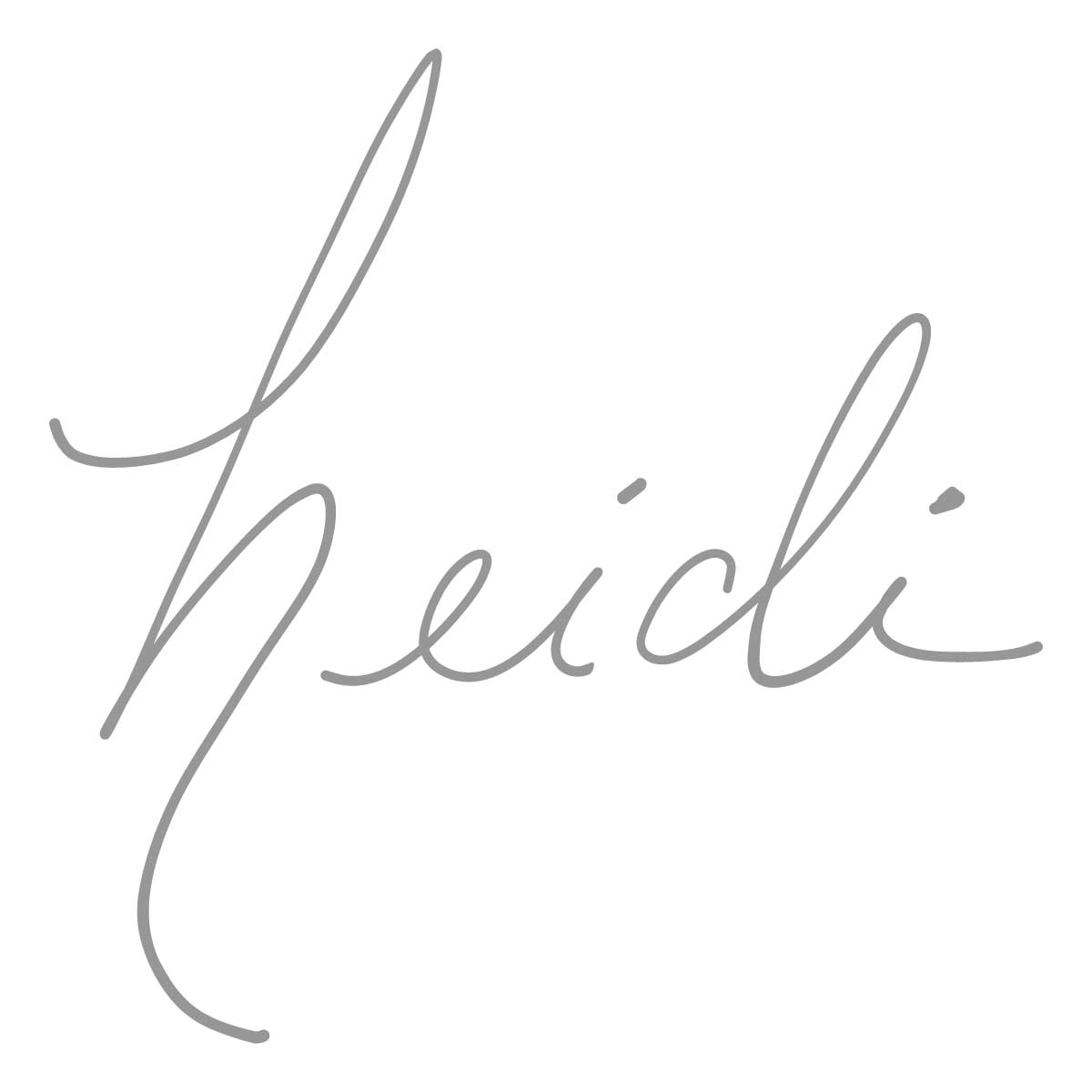 Need more smoothie inspo? Check out these smoothie recipes!
Avocado Dreaming with this Breakfast Fruit Smoothie Recipe
Eating in Color: Avocado Smoothie
Maple Glazed Donut Protein Shake
The Best Chocolate Peanut Butter Protein Shake I've Ever Had
Girl Scout Cookie-Inspired Mint Cookie Shake Recipe