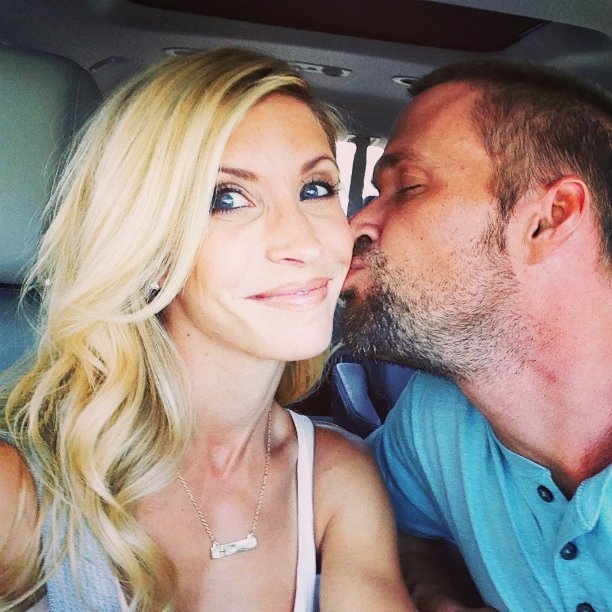 I?m sure it?s apparent through some of my posts that we travel a lot! And travel can oftentimes mean extra calories, unfortunately. I mean, please tell me I?m not alone when I say that I do get a little excited for gas station and airport snack breaks when on the road!!!
Although sometimes it feels like we?re away from home more than we?re at home, we try all we can not to let all those miles we log derail our healthy eating plan. Here are 5 simple tips to help keep your nutrition goals on the right track so the only extra weight you bring home is in the form of those memorable souvenirs!
Pack and take nonperishable items with you. Some of our faves: protein powder, fruit, veggies, protein bars, and nuts. Be sure to pre-portion out those snacks like nuts and healthy popcorn, so you don't eat the entire bag! #guilty…eek!
Check out the local grocery stores at your final destination and stock up on proteins, carbs, veggies, and healthy fats. And lots of water! Don?t know where to go? Ask around?your hotel staff and taxi and bus drivers are a wealth of great information!
If your hotel room doesn?t come with a mini fridge and a microwave, ask for one when you make your reservation or when you arrive. And then stock that mini fridge with lots of healthy options for you to grab and go or prep right in your room.
Always carry a shaker bottle with you so you can make protein shakes no matter where you are. This is a lifesaver for us!
Eating out while traveling? Many restaurants have nutritional info for their menus on their websites, and we've also included some fast food menu options in our app. Take a few minutes and plan ahead, and you won?t be full of regret after that last bite. If the portion sizes are large, split with a friend or ask for 1/2 of it to go! NOTE: Many fitness apps have great nutritional info for many restaurants too, so check them out!
Following these 5 simple tips might require planning ahead and creativity, but I can promise you that your nutrition and weight loss goals won?t also take a vacation while you?re traveling.
Xoxo,
Heidi
Want more tips just like this? Check out Extreme Transformation and the links below!
Heidi-Approved (& Macro-Friendly) Fast Food Picks
My Favorite Fast Food
Meal Prep Tips and Tricks You Need to Know
Grocery Shopping 101