The weather is warming up, flowers are blooming, and spring break is here for the Powell Pack. I love this time of year in AZ?the sun is always shining, and the temps haven't yet reached the point of inhumane heat that keeps us crowded around the fans for comfort. But let's be honest…having all 4 kiddos home for a FULL week is no easy chore!! With ages ranging from 2 to 11, and interests varying from electronics to fashion to sports, and attitudes that are?totally unpredictable, we might all need a break following spring break (per usual!).
So this spring break, I'm bound and determined to take full advantage of the sunny skies and nice weather in an effort to bond our family and save us from going crazy. 🙂 With all four of my littles home at once, and a full laundry list of…well, laundry and a few other things, it can be so tempting to just plop them in front of the TV or shell out an iPad time to keep them quiet. But with a little extra planning, we are on a quest to make spring break exciting, fun, outdoorsy,?and enjoyable for the whole fam. Here's what we'll be doing on?our week off…feel free to steal ideas: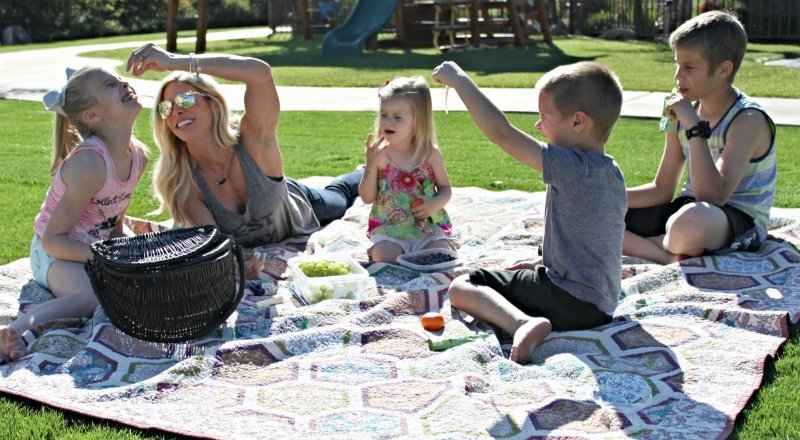 1. Picnic at the park: Our kids think it is quite the treat to go out to eat…and no joke, pretty much ask to go out every day. I think they think I've gotta say "Yes!" one of these days!! But honestly,?I'm not a huge fan of filling them up with sodium-laced and preservative-packed foods with ingredients I can't pronounce! In addition, restaurant dining with our big brood can get extremely pricey. So to save some bucks (and the preservatives), we'll be hitting up a local?park (or maybe just our backyard) for a picnic full of healthy, easy, and homemade snacks. Outdoor play + healthy eats makes for one perfect Powell Pack afternoon.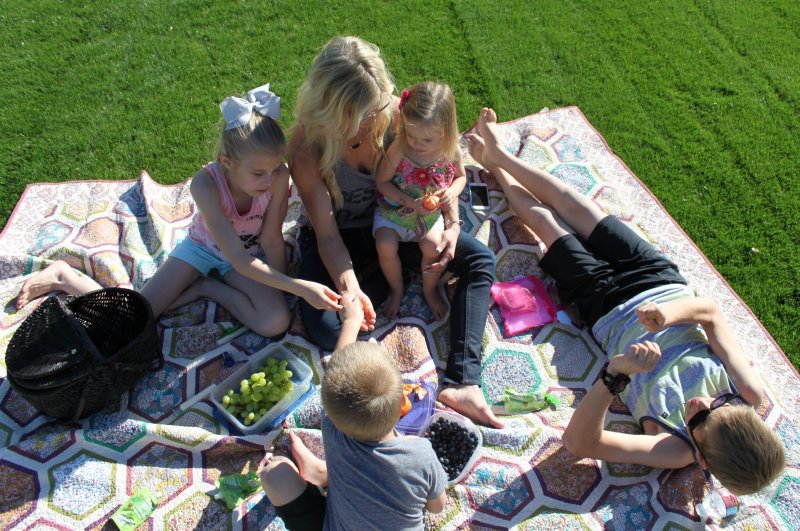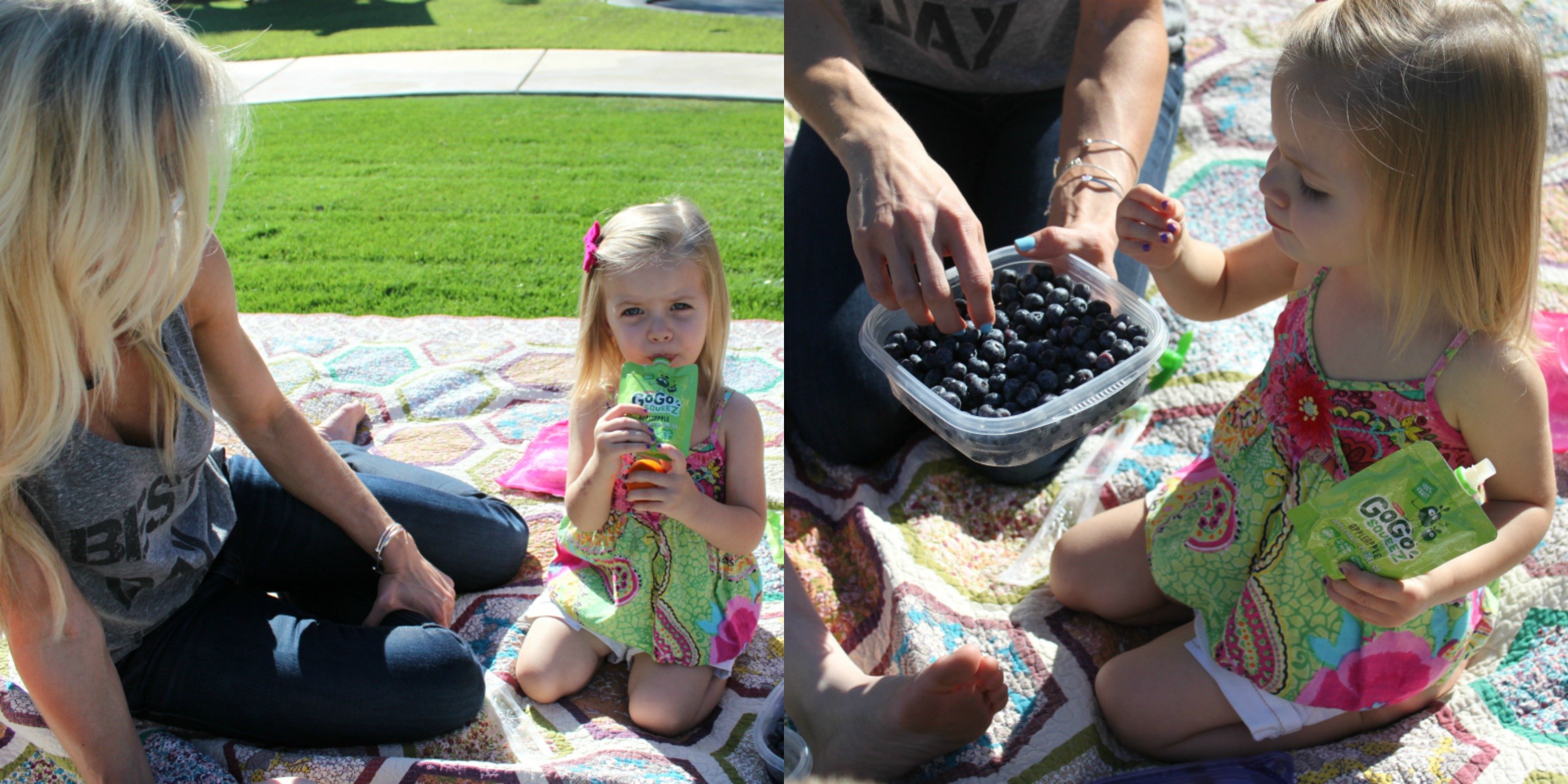 2. Dance in the rain (errrr sprinklers): One of my favorite things to do as a kid was turn the sprinklers on full blast and run like a wild child through them! In fact, I don't know a kid who doesn't like to do this. Something about sprinklers or outside water games seems to beat the heat even better than a pool. AND…most importantly, for paranoid moms and dads like me, there is much less chance of a scary pool-related accident.?Yes…it's?fun to take a dip in the pool, but "dancing in the (manmade) rain" is far more convenient if you don't have a pool nearby and keeps all of the kiddos as active as can be.
PS: invest in a Slip 'n Slide if you don't have one already. The best thing ever. My kids could play on this thing all day long.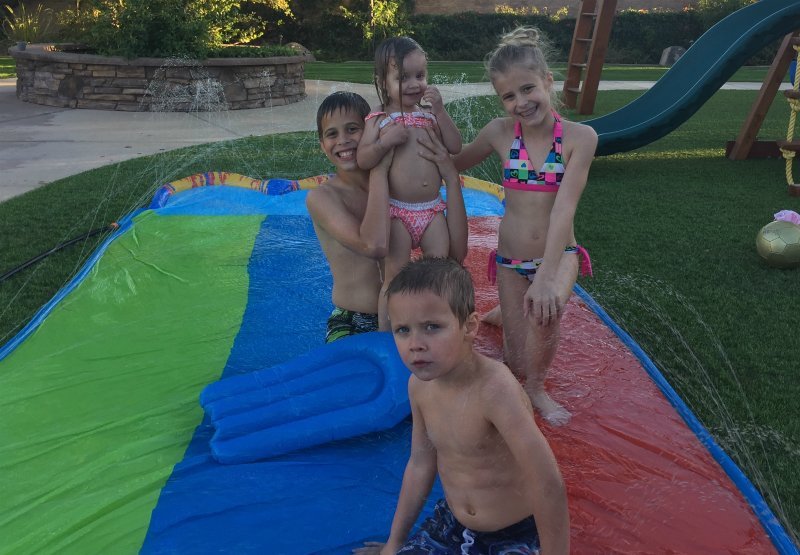 3. Get your nails dirty: If you're planning on planting a garden, now is the perfect time of year to do so. If you don't have a a backyard to plant fresh flowers and veggies in, don't worry about it! There are a surprising amount of vegetables that thrive indoors. Just grab a pot from a local dollar store, a little bit of soil, and some seeds, and you're good to go. It may not provide immediate satisfaction, but your kiddos are sure to love seeing the fruits (or veggies!) of their labor. For a few tips on growing plants indoors + a list of plants than can be grown inside, head here.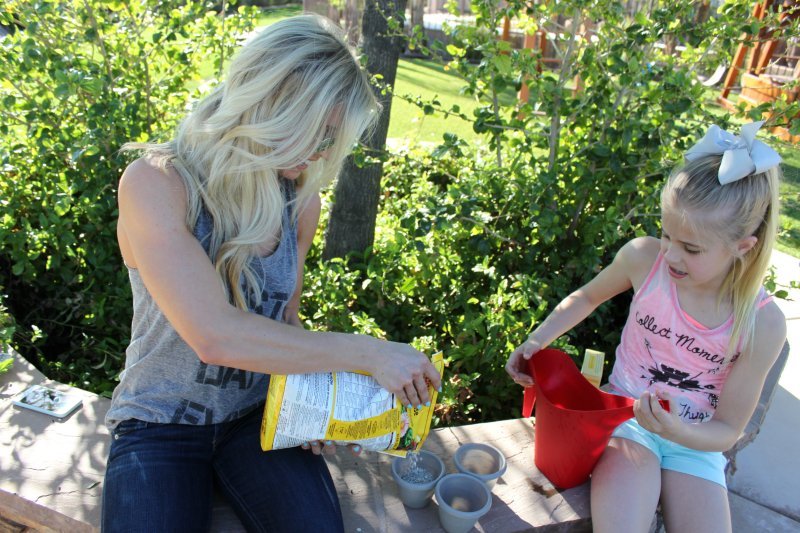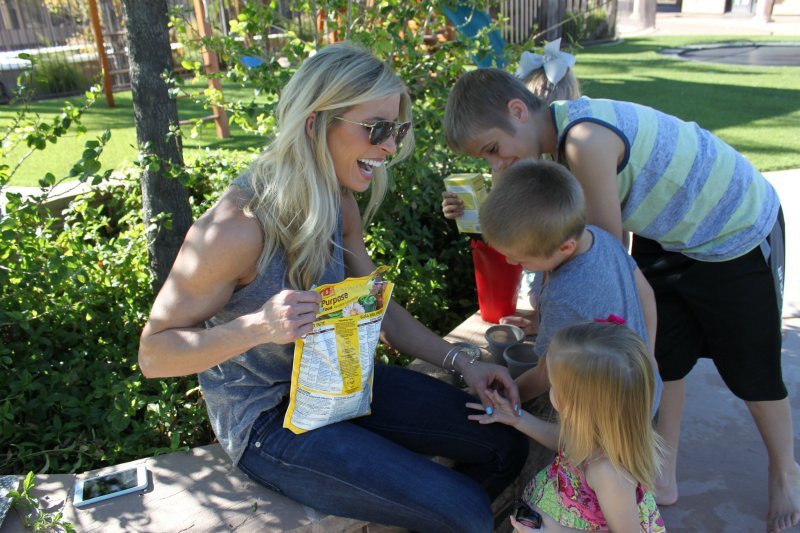 NOTE: I definitely have anything but a green thumb. In fact, it's probably considered brown! But this doesn't stop me from trying. For us, it's more about the time spent together than anything.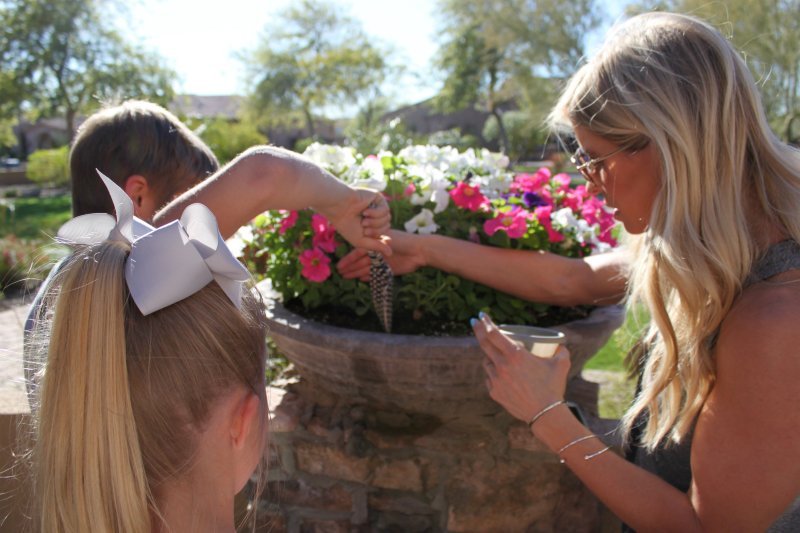 And yes…you are seeing this right. I bought PLANT FOOD instead of soil. Typical Heidi move right there (and partially why I have such a brown thumb). So instead of scratching the activity, I simply borrowed from my other pots!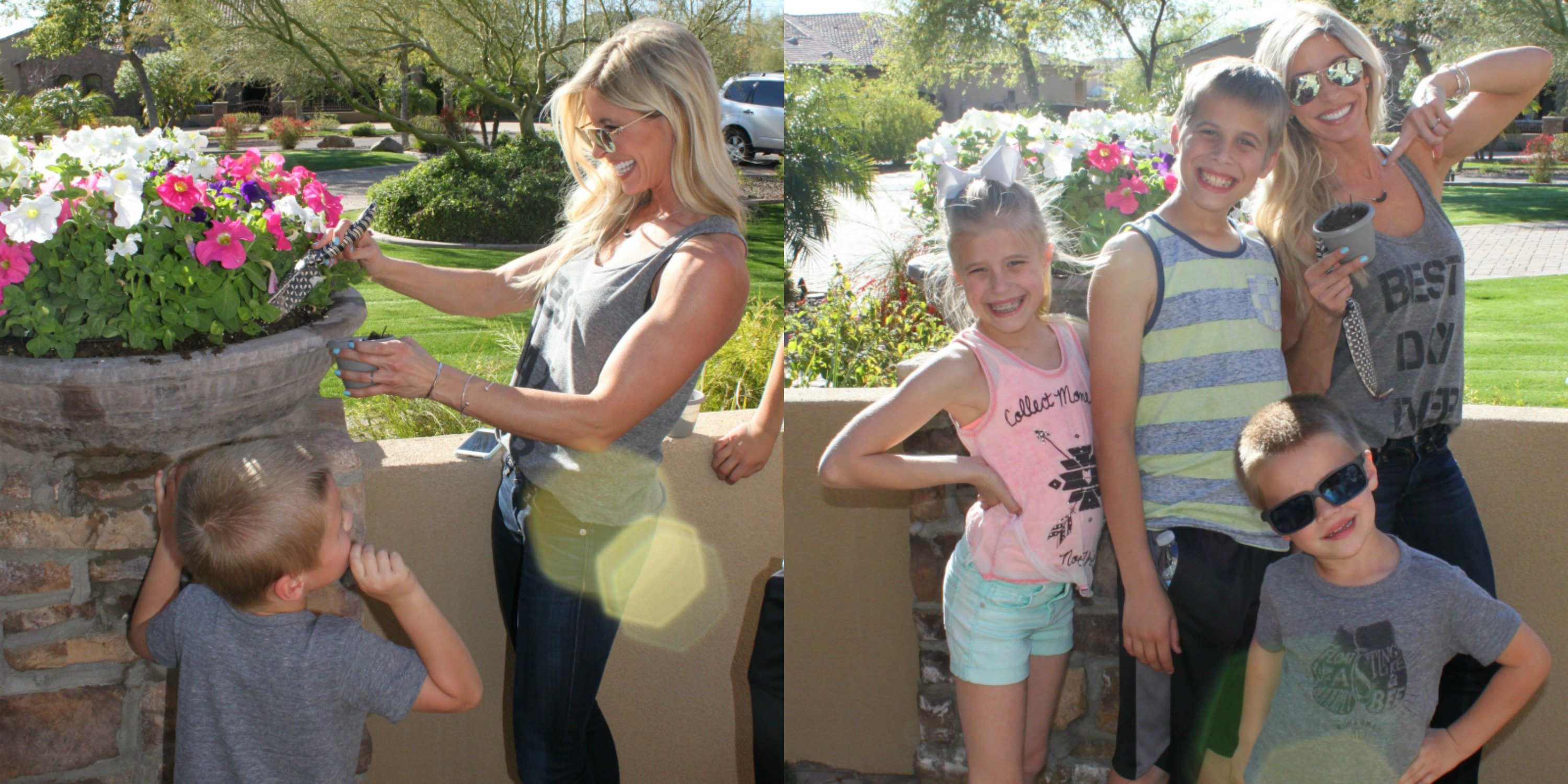 Dear Powell Gardener…please don't kill me!!!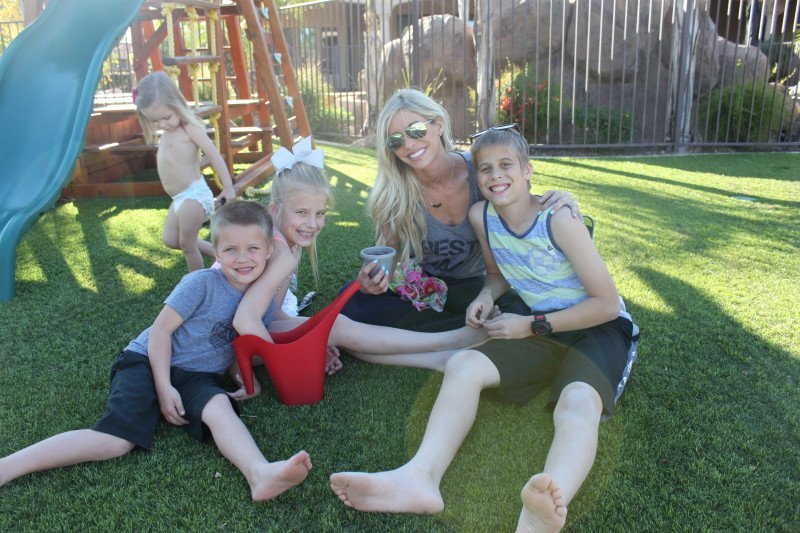 4. Take a hike: With so many amazing mountains practically in our backyard (yes, AZ does?have amazing scenery), it's no wonder our family LOVES to hike. You can definitely find us on at least one of the nearby mountains this spring break…backpacks and HydroFlasks in tow.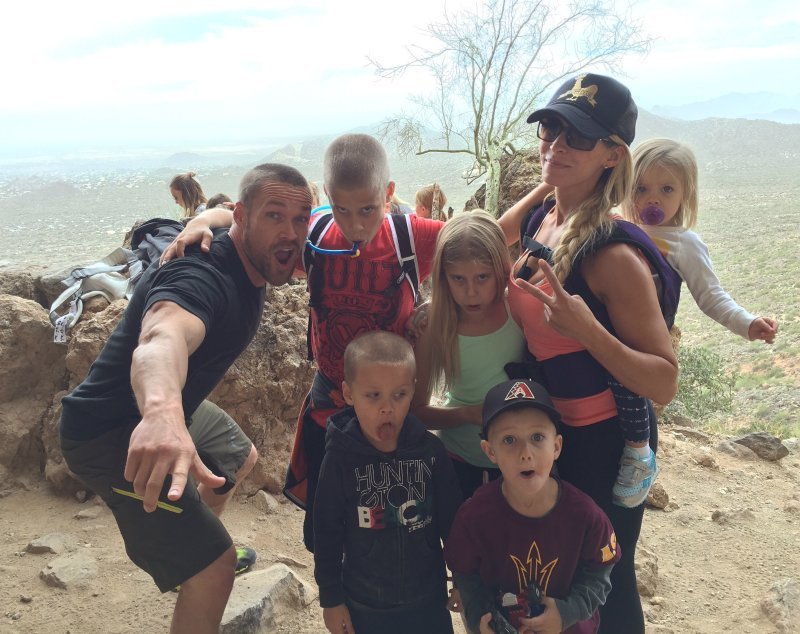 We're lucky to be so close to several amazing hiking spots, but if you're not sure where a good destination is for you, you can find a trail near you here!
5. Water balloon fight: Super cheap + super fun + super active = WIN. This activity provides plenty of exercise in the BEST form?the kind your kiddos won't even realize they're getting!! I will admit, I used to limit how often water fights happened at our house because I absolutely loathe tying those pesky things, but I found this incredibly handy little tool to make filling and tying 100 water balloons at a time SO quick and easy. I am not kidding you…this is the?best invention ever. I will NEVER ever ever fill and tie a water balloon the old fashioned way. Try…you will die. Snag a Bunch o Balloons water balloon filler here!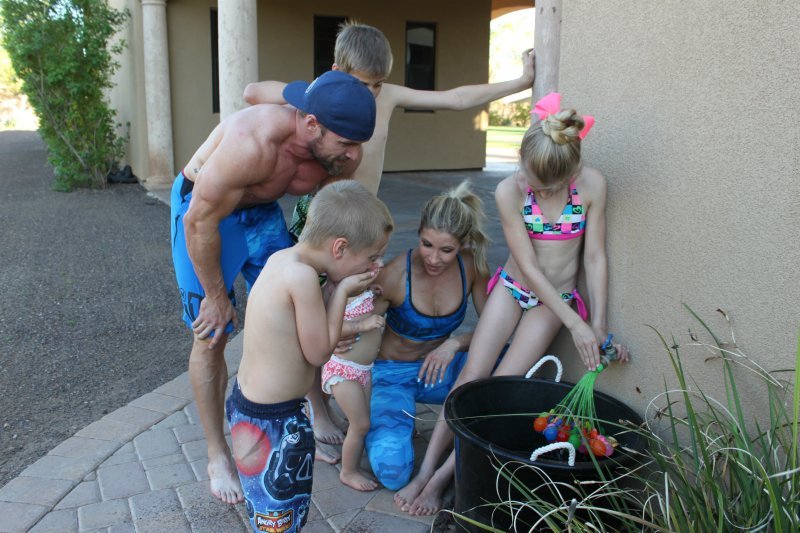 WARNING: Water balloon fights can easily become actual?fights between parents when one of them tags the other in the kidney with a balloon traveling at lightening speed. Eh hem…Chris. I accept Starbucks for apologies.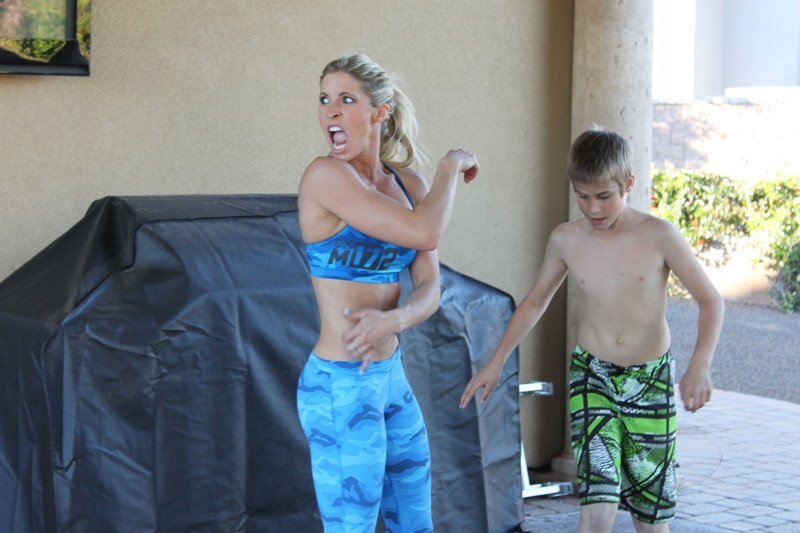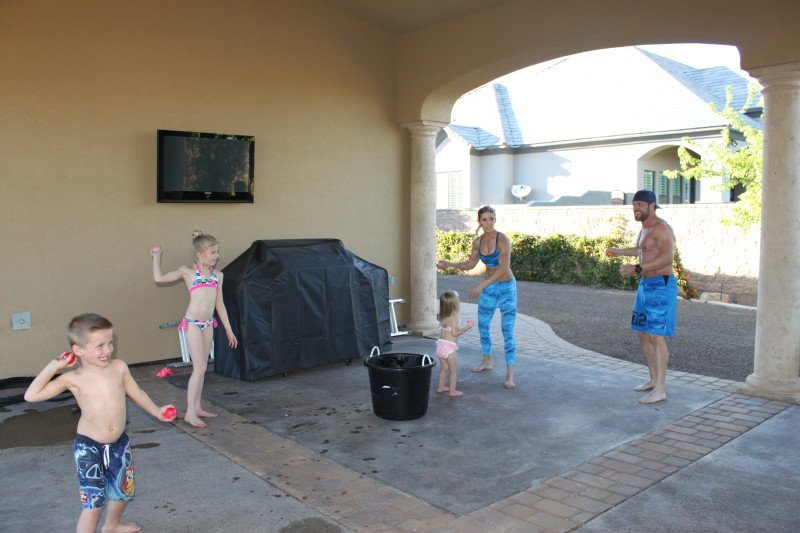 I know what the Powell Pack will be doing this Spring Break, what does your family have planned? Tell me below!!!
Xoxo,
Heidi
Related reading:
Exercise…It's a Family Affair!
Powell Pack Workout | Deck of Cards
National Take a Hike Day!
Helping Kids Get?and Stay?Active
The Powell Pack's Cure for Couch Potato Syndrome!