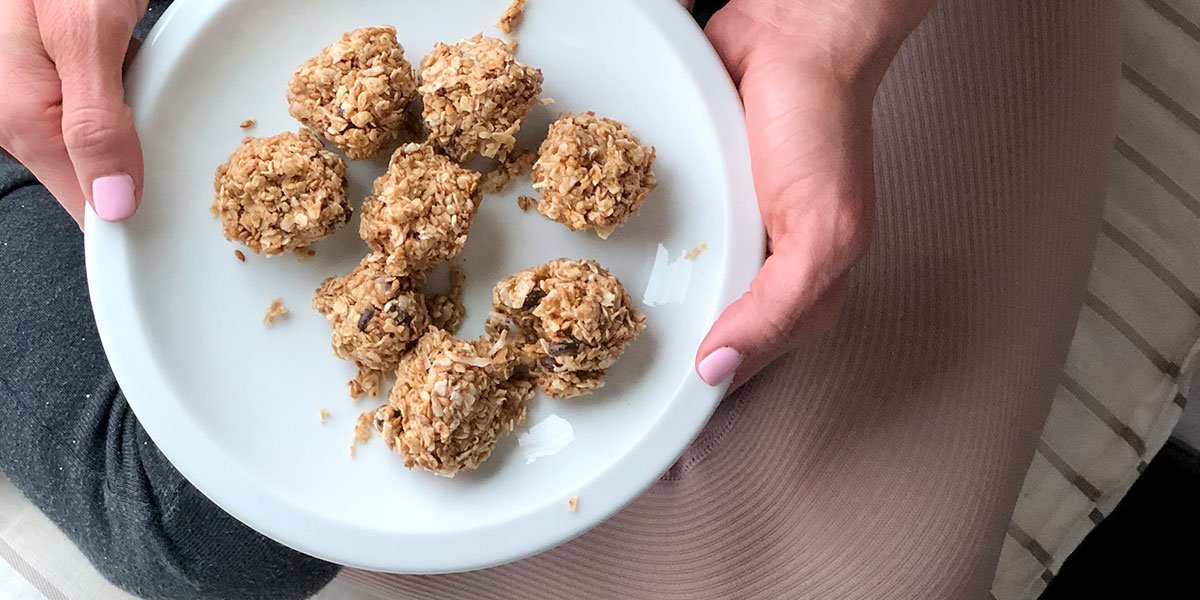 I love it when I find a recipe that proves that snacking really can be healthy AND delicious?like these crazy-good Chocolate Chip Almond Coconut Bites! Ruby can?t seem to get enough of these bad boys, and she?s not the only member of the Powell Pack who approves either. We?re all obsessed with these, and I extra love that they pack a hidden punch of protein and fuel.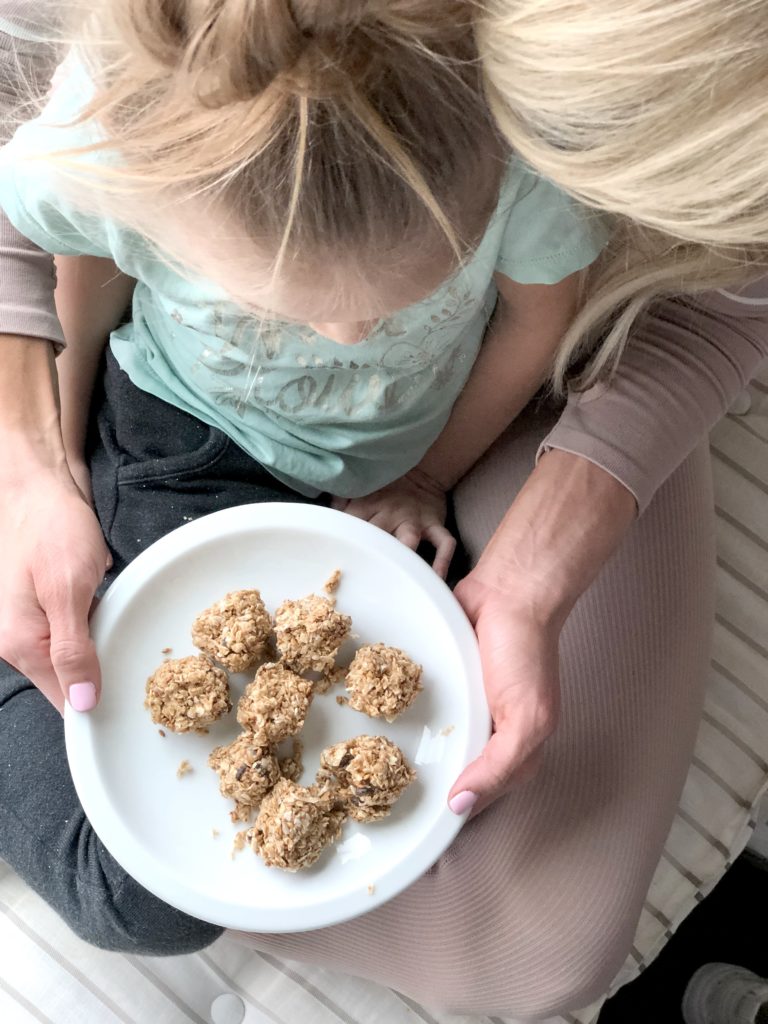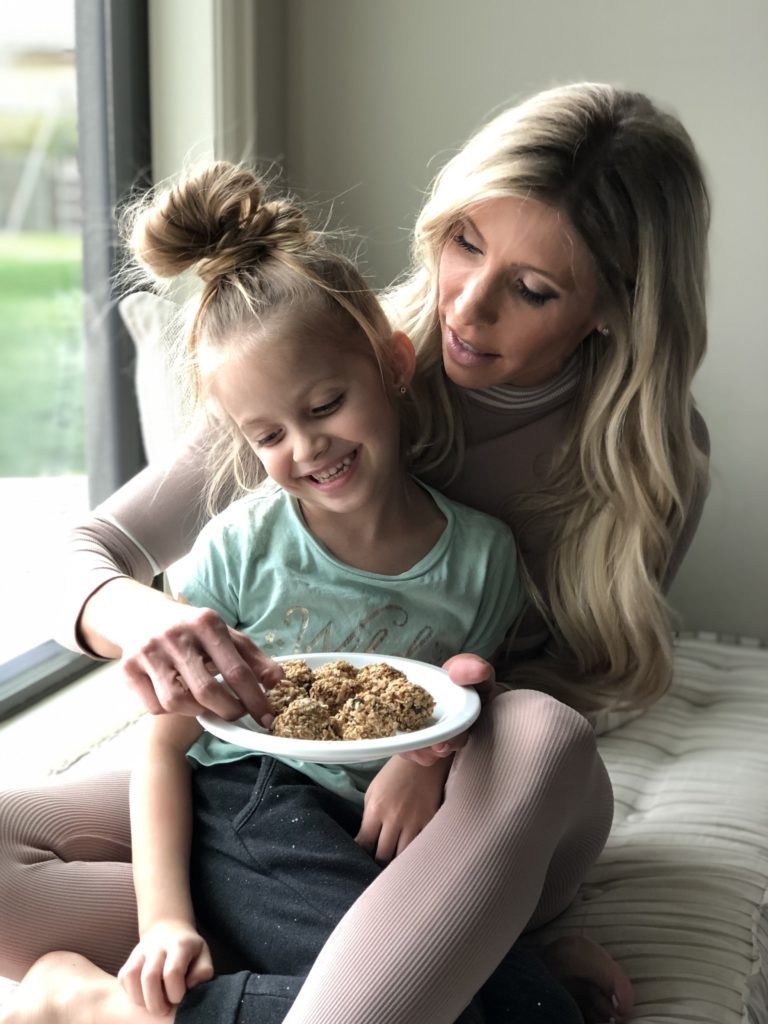 Satisfying my sweet tooth is basically a full-time job, so when I find a recipe that does just that and is pretty dang healthy, I basically have to scream it from the mountain tops. These bites are loaded with almond butter and Greek yogurt for protein, plus the flax seeds and coconut oil are nutrient-rich, delivering a nice hit of Omega 3s, fiber, and MCTs (Medium Chain Triglycerides). I?ve included oats for energy and chocolate chips and sweetened coconut for?you guessed it? to satisfy that sweet side!
Did I mention that they?re easy to make too? I'm sure you assumed as much, because let's be honest, if it's too complicated, I'm not making it! So, let?s dig in!
Watch the video to get the full?step-by-step?guide to making your new favorite bites!?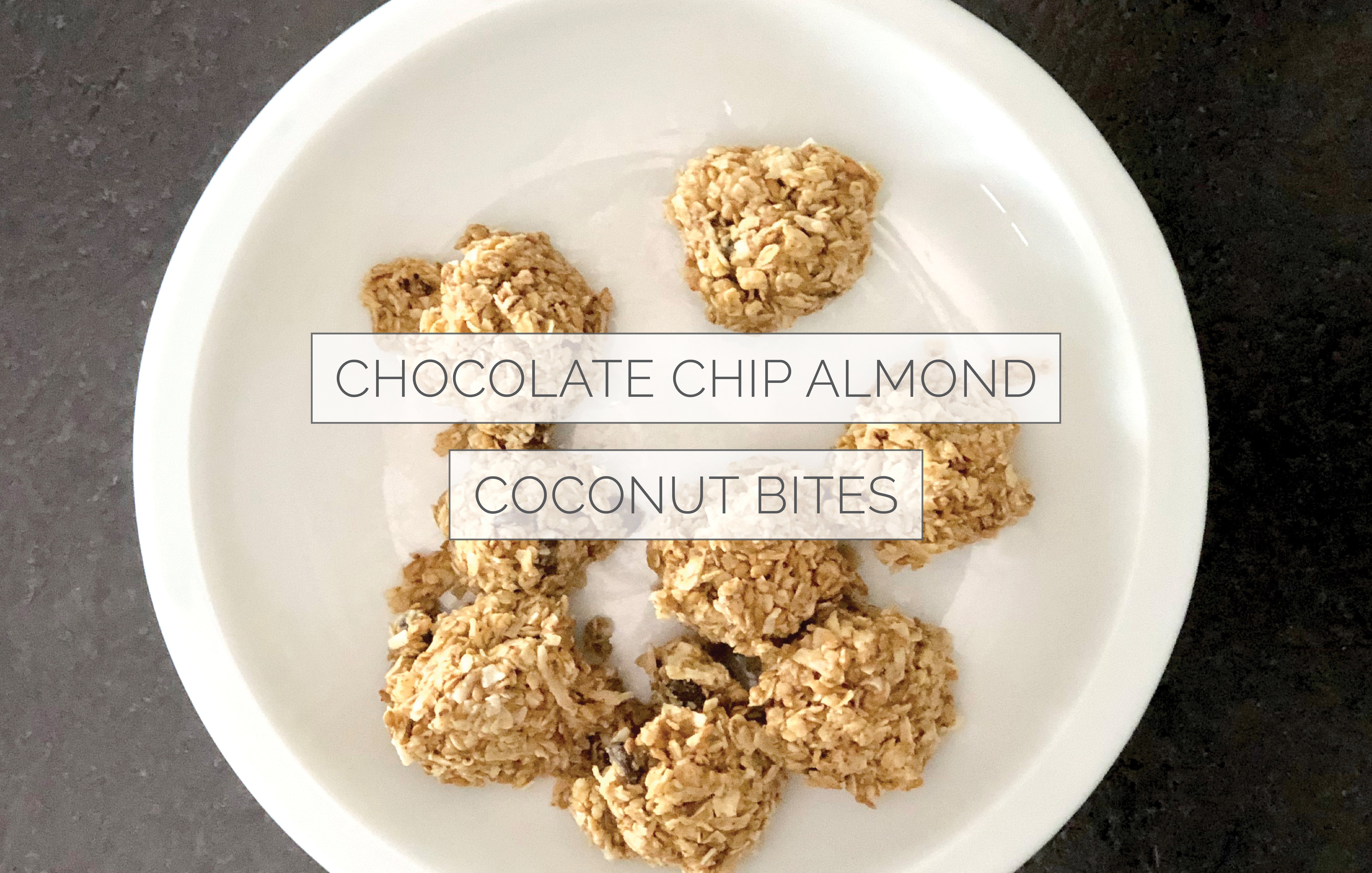 Ingredients:
1/2 cup oats
1/3 cup shredded and toasted sweetened coconut
1/4 cup unsalted almond butter
2 tablespoon flax seeds
1 tablespoon milk chocolate chips
1/2 tablespoon coconut oil
1/2 tablespoon nonfat plain Greek yogurt
Directions:
1. In a mixing bowl, combine all ingredients and mix together until mixed well. Roll into 1 ounce balls; makes 6 bites. Store in the fridge or freezer in an airtight container. Feel free to share, and enjoy!
Nutrition information (per bite):162 calories, 11.7g fat, 12.4g carbs, 3.8g protein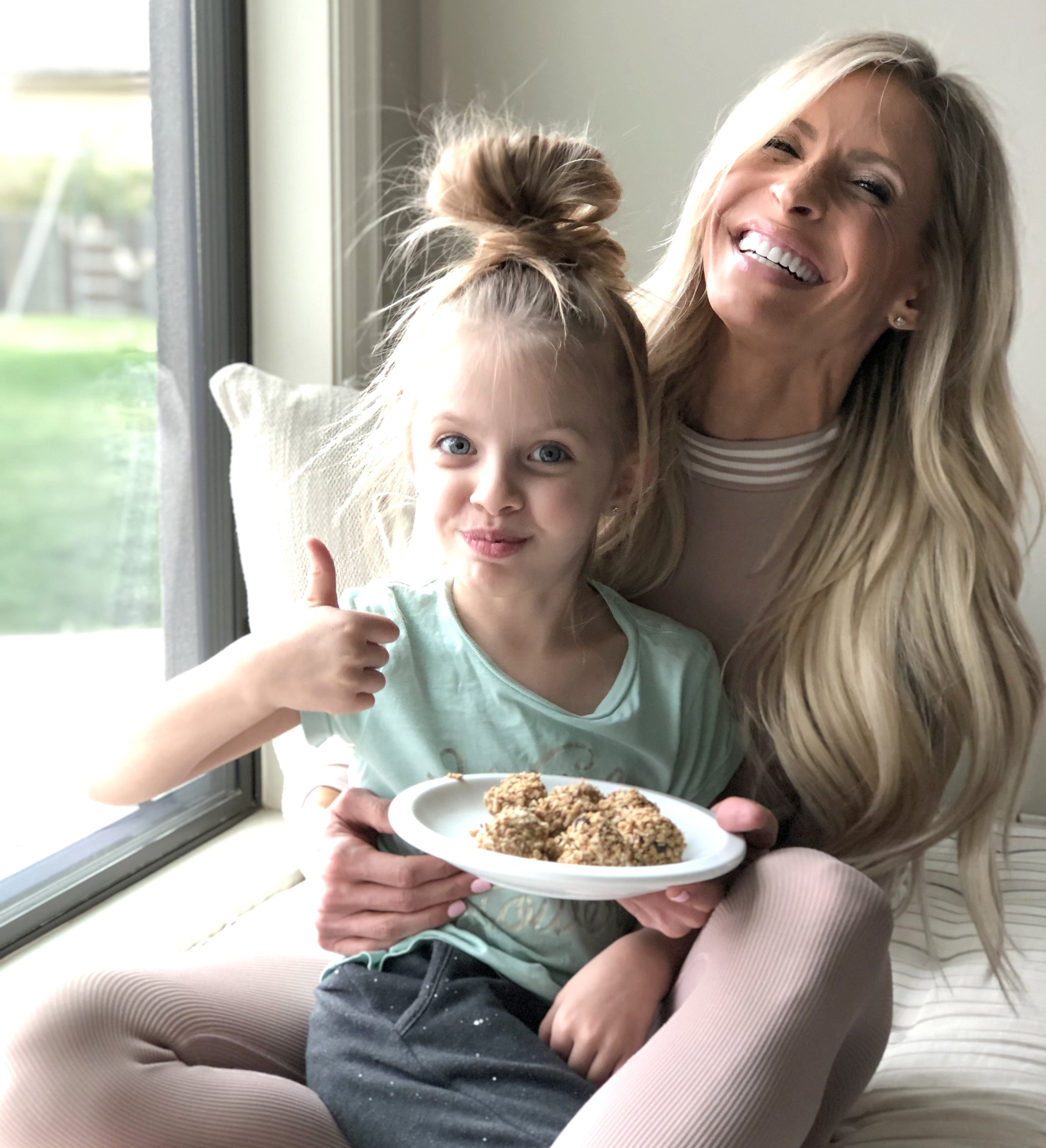 I?m always on the hunt for yummy protein bite recipes. Do you have a favorite one to share?
xo,
Heidi
Related reading:
Best Peanut Butter + Chocolate Yogurt Parfait Recipe EVER || PROTEIN-PACKED
No Bake High Protein Fudge Recipe
Gluten-Free Maple Bacon Protein Donuts
The Health Benefits of Chocolate + 5 Transformation-Friendly Chocolate Recipes
Peanut Butter Chocolate Chip Mug Cake