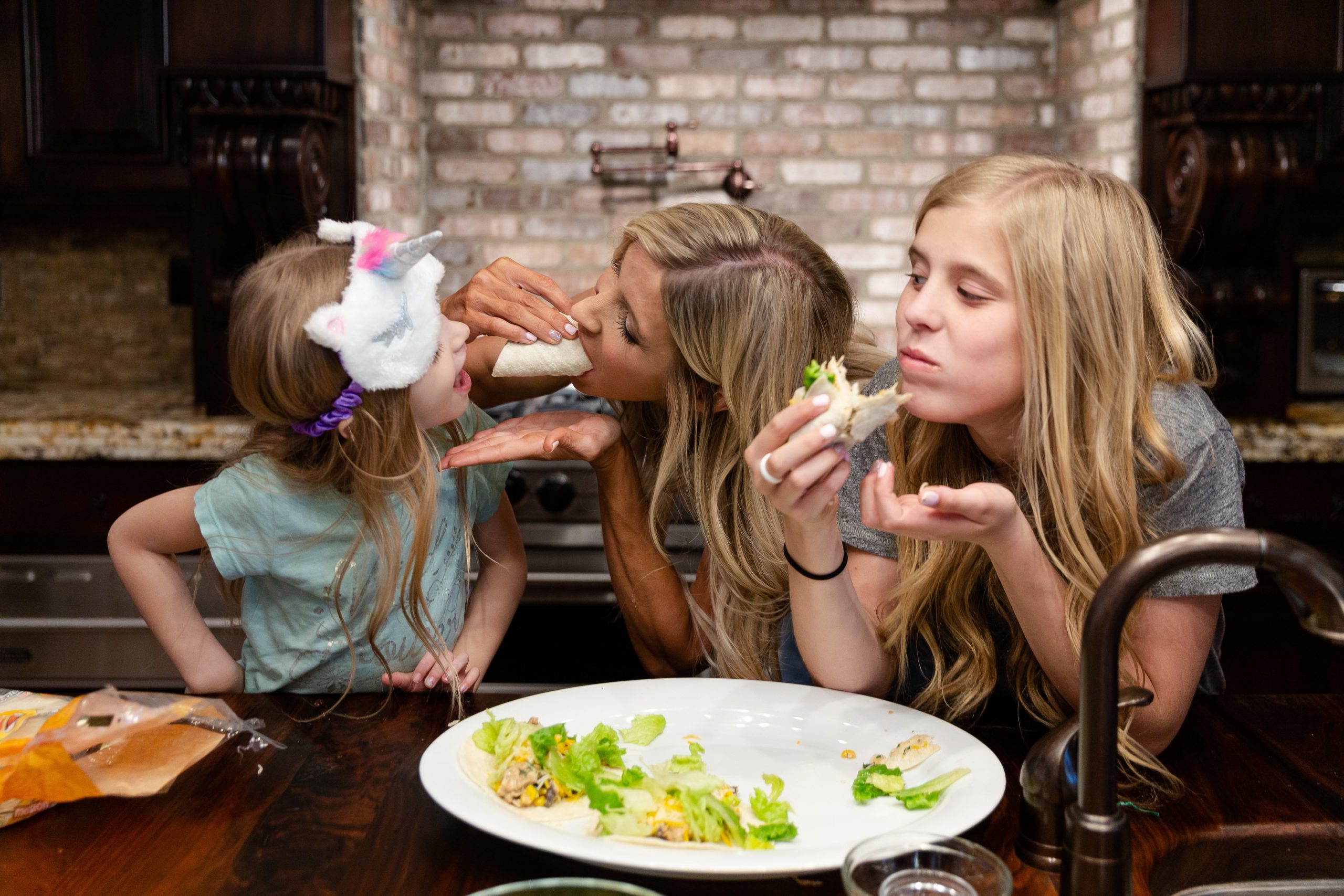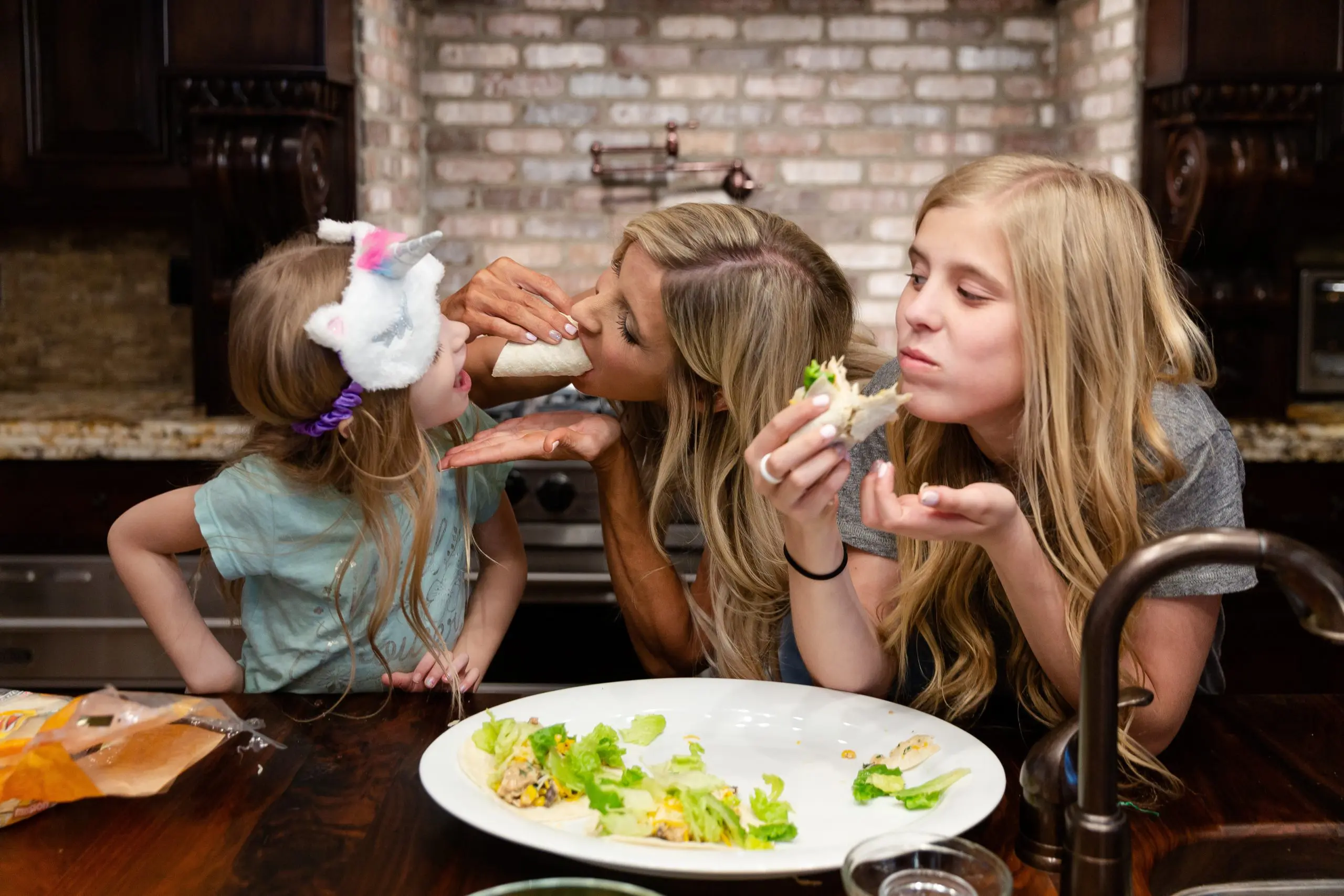 Okay, guys. Grab your mariachis, mocktails, salsa, and maybe a booty band if you're feeling festive because we're launching something SO amazing that I just can't hold back ANY LONGER!
If we're pals on the 'gram, then you've seen me talking about my 60-Day Get Fit Challenge, and it's FINALLY HERE…well almost. We are kicking this amazing program off with a pre-week that's going to not only give you some of my top meal prep tips, but we will also be having dance parties, and hey…there are tacos too! All the fun starts May 2nd, so mark your calendars and make sure you sign up!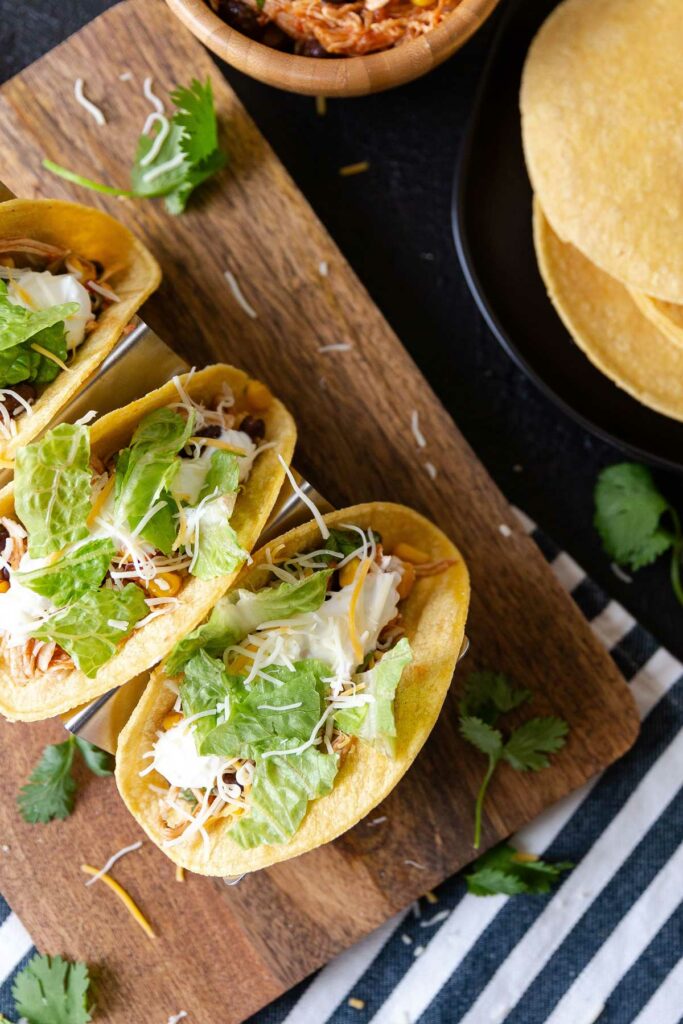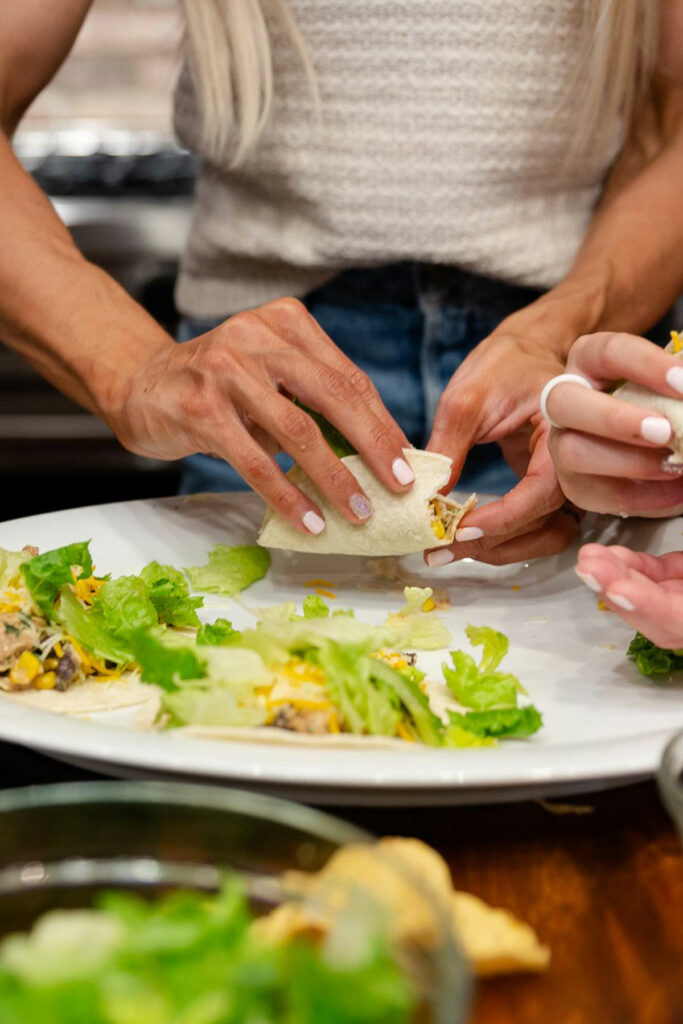 Click here to sign up for the 60-Day Get Fit Challenge, so you don't miss a single pre-week moment!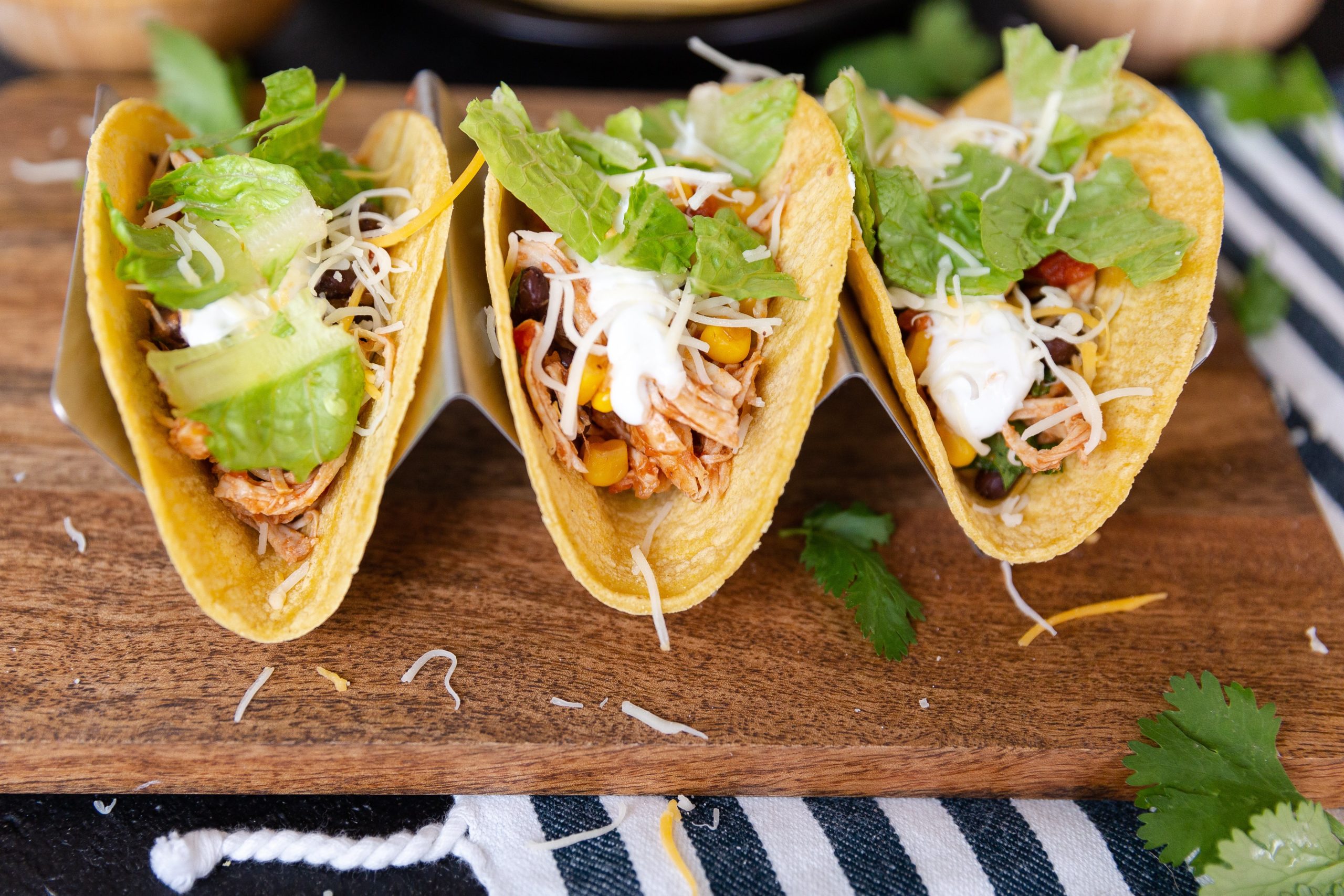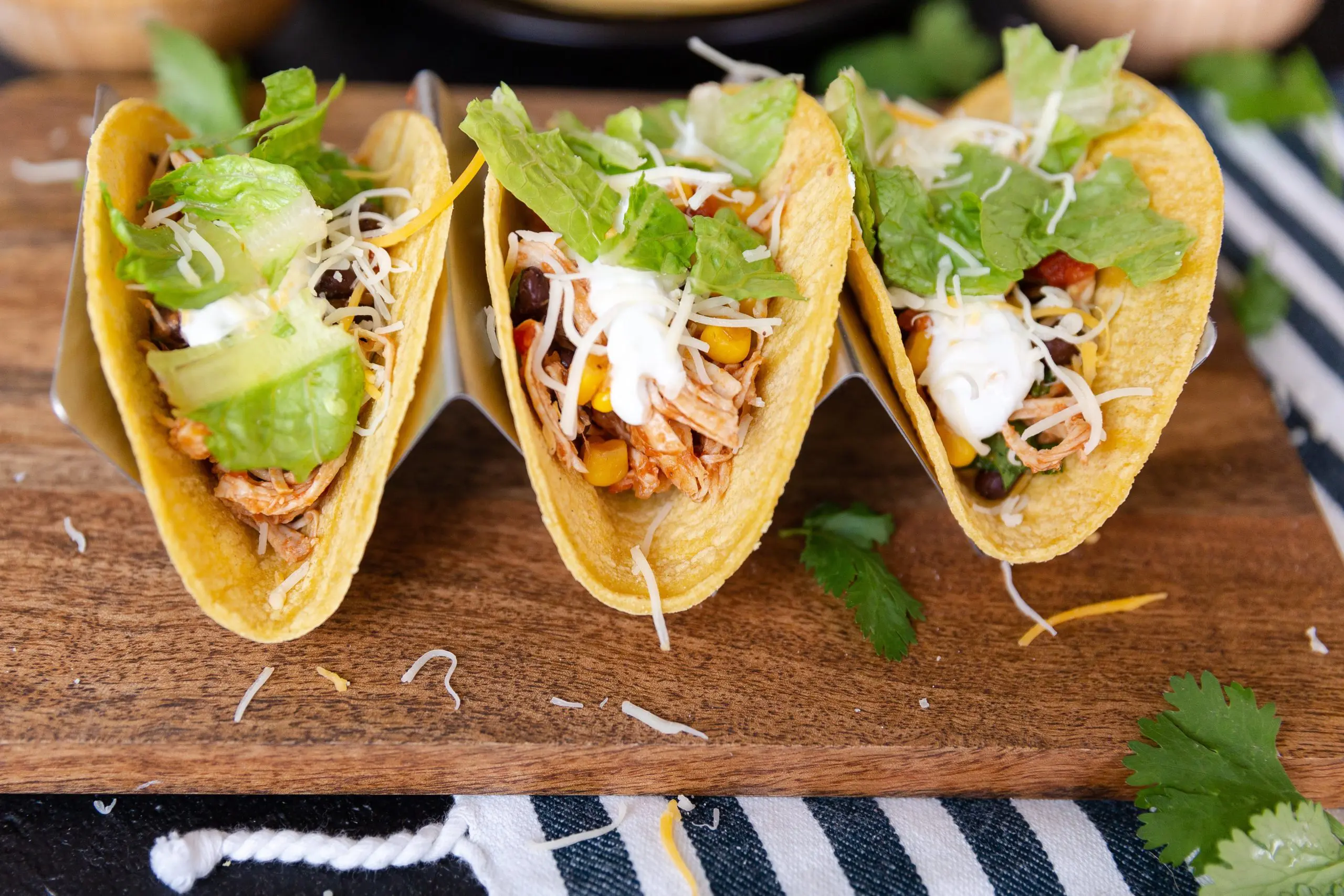 Grilled Chicken Tacos with Calabacitas
As a super special bonus, I'm joining forces with my friend, Chef David Rushing, to share a mouth-watering and healthy chicken taco recipe just in time for Cinco de Mayo that you can make time and time again. And yes, my friends, it's proof that you CAN have your taco, eat it, and make major body transformation goals too. This taco includes three parts, the chicken, the salsa, and calabacitas, which is a veggie-loaded side dish that you can eat on the side or top your taco off with it. Short on time? Save the calabacitas for another time and grab your favorite salsa to top.
For the Chicken
1 pound boneless thighs or breasts
3 tablespoons of your favorite taco seasoning (see note below about taco seasoning)
1.5 teaspoons olive oil or grapeseed oil
Directions:
Rub chicken thoroughly with taco seasoning and let marinate for at least 30 minutes or even overnight.
In a large skillet on high heat, sear marinated chicken until both sides have decent color. About 3-5 minutes per side.
At this point, you can move the chicken to the air fryer or oven. Cook until your chicken reaches an internal temp of 165 degrees.
Pull from the heat and let rest for 15-20 minutes before dicing.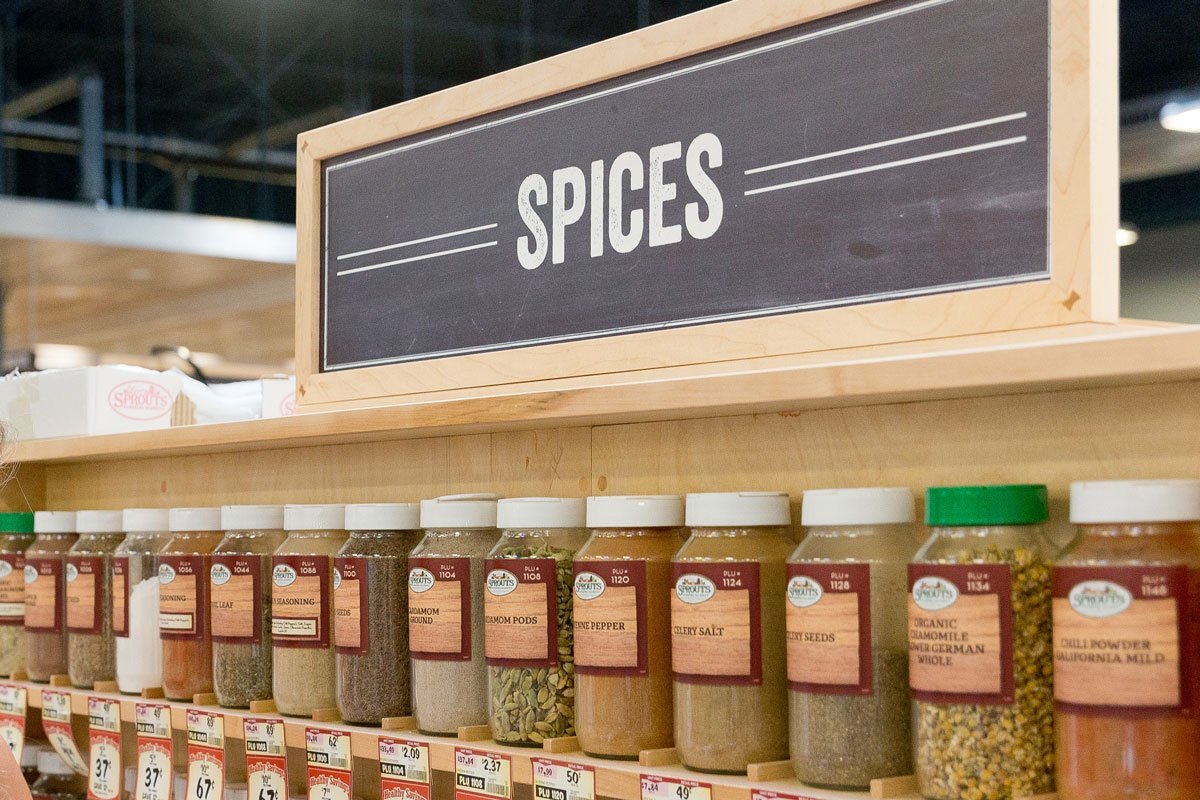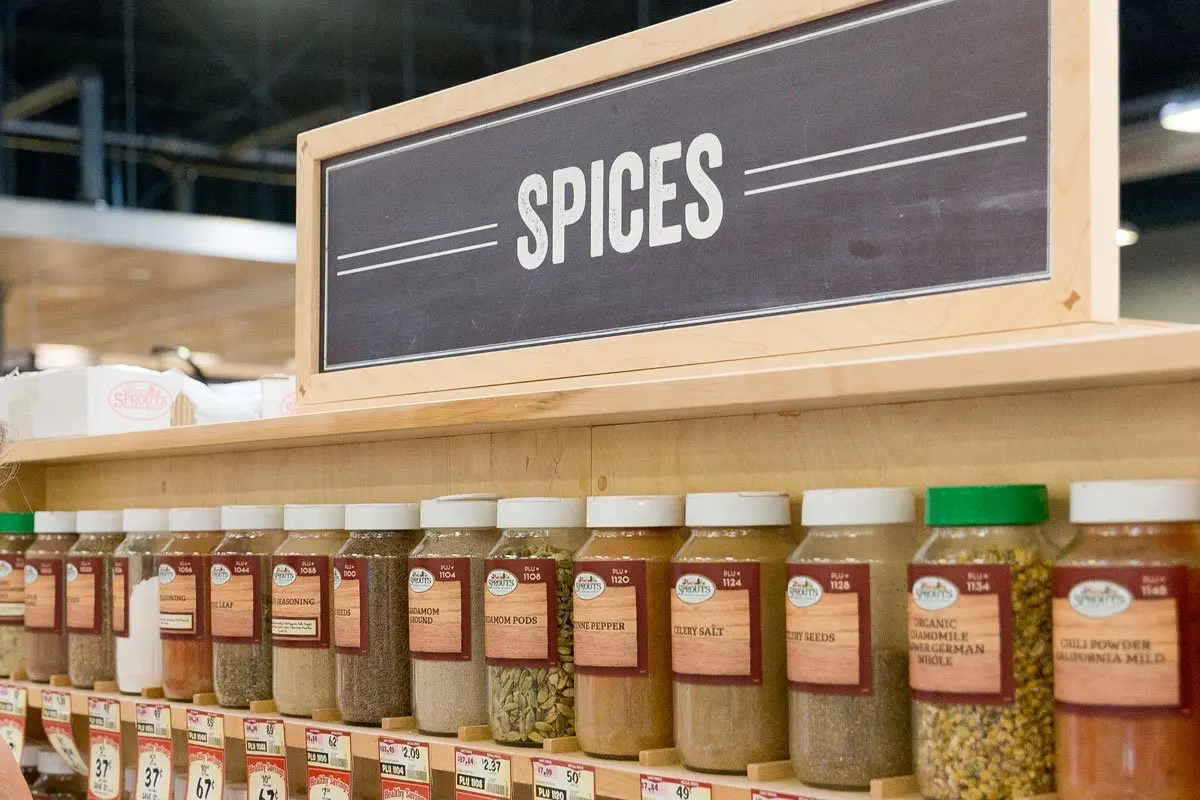 One thing to keep in mind: Not all taco seasonings are created equally. This is one of those instances where you want to start paying attention to the nutrition labels of the foods you're buying and really start to understand the ingredients that are listed. A lot of taco seasonings are made with excess amounts of sugar and/or sodium (salt!).
So while there's nothing wrong with making things super simple and buying your taco seasoning, just be mindful of what you're really getting in return. Feeling up to the task? Try one of my easy taco seasoning recipes and make your own to keep on hand!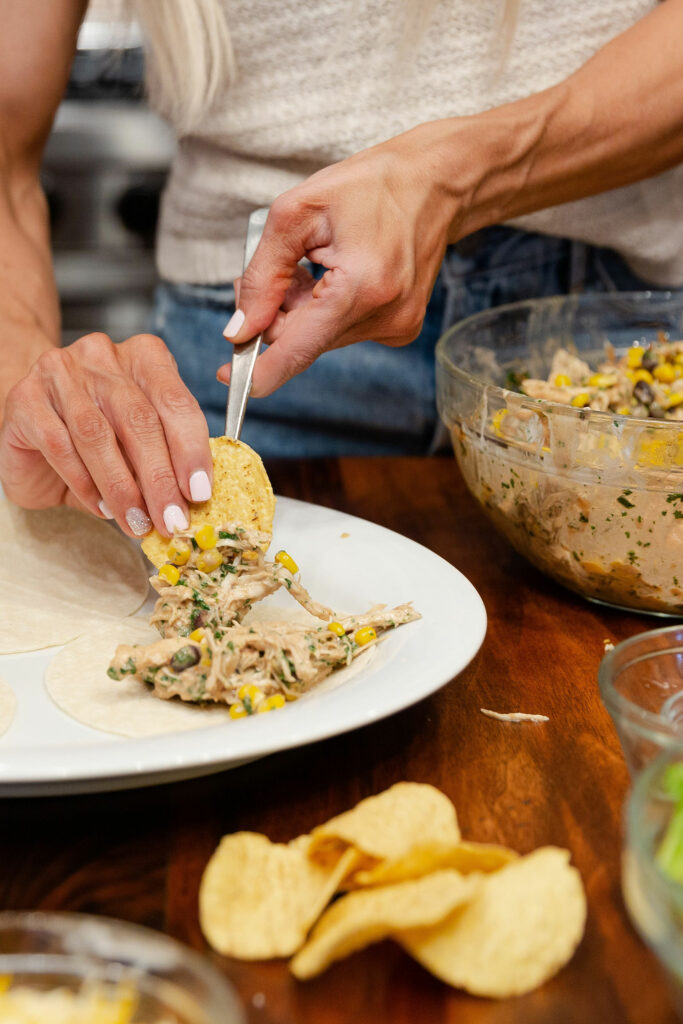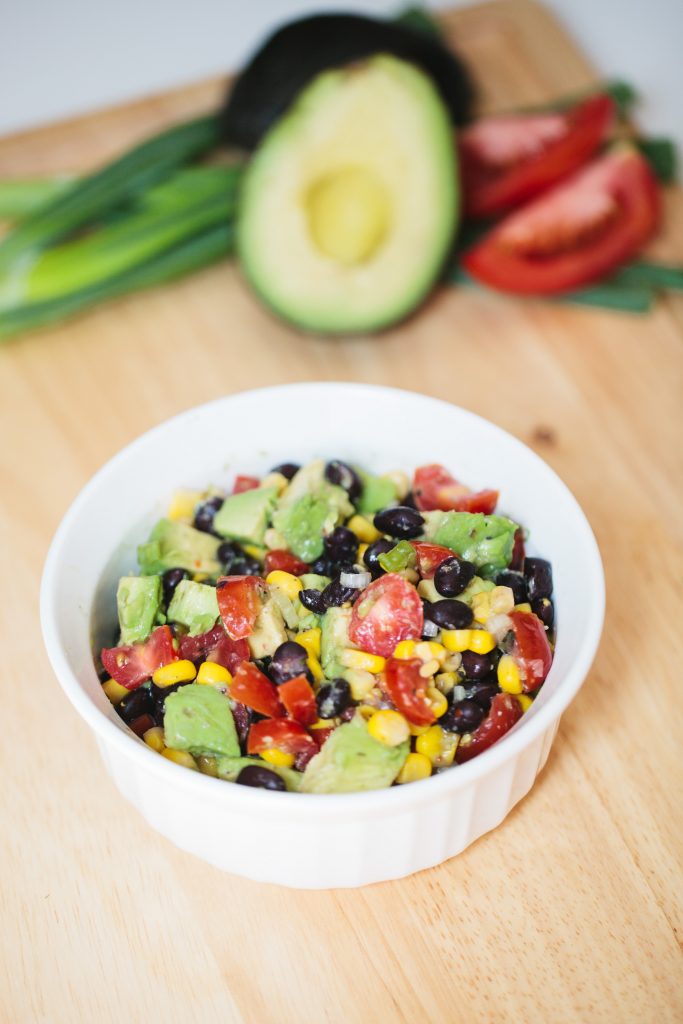 Creamy Yogurt Salsa
2-3 teaspoons ranch dressing powder mix
Squeeze of fresh lime juice
Pinch of chopped cilantro
Directions:
Chop cilantro and add to a mixing bowl.
Combine all ingredients until thoroughly mixed.
Adjust flavor with additional salt and pepper or more ranch mix.

Calabacitas
2 medium Roma tomatoes diced
4 cloves fresh garlic minced
1 ear fresh yellow or white corn, cut off cobb
¼ cup shredded Monterey Jack cheese
Pinch of chopped cilantro
3-4 teaspoons ranch dressing powder mix
1 teaspoon olive oil or grapeseed oil
Directions:
In a large skillet over high heat, add the oil.
Then add garlic and onion and sauté until lightly caramelized.
Add zucchini, yellow squash, and fresh corn, cook for about 3-5 minutes until squash has color.
Add diced tomatoes, yogurt, and ranch mix, stir thoroughly.
Finally, add the shredded cheese and remove from the heat.
Continue mixing vegetable mixture until all the ingredients are mixed well. Enjoy!
Build your tacos to your liking using tortillas, leaf lettuce, or jicama shells and enjoy! Don't forget to comment below and let me know how you'll be eating your festive feast!
Nutrition information for 1 serving of chicken, Calabacitas, and 2 tablespoons of Creamy Yogurt Salsa (Chicken and Calabacitas recipes make 4 servings. Nutrition information does not include tortillas, leaf lettuce, or jicama shells): 294 calories, 7g fat, 17g carbs, 33g protein.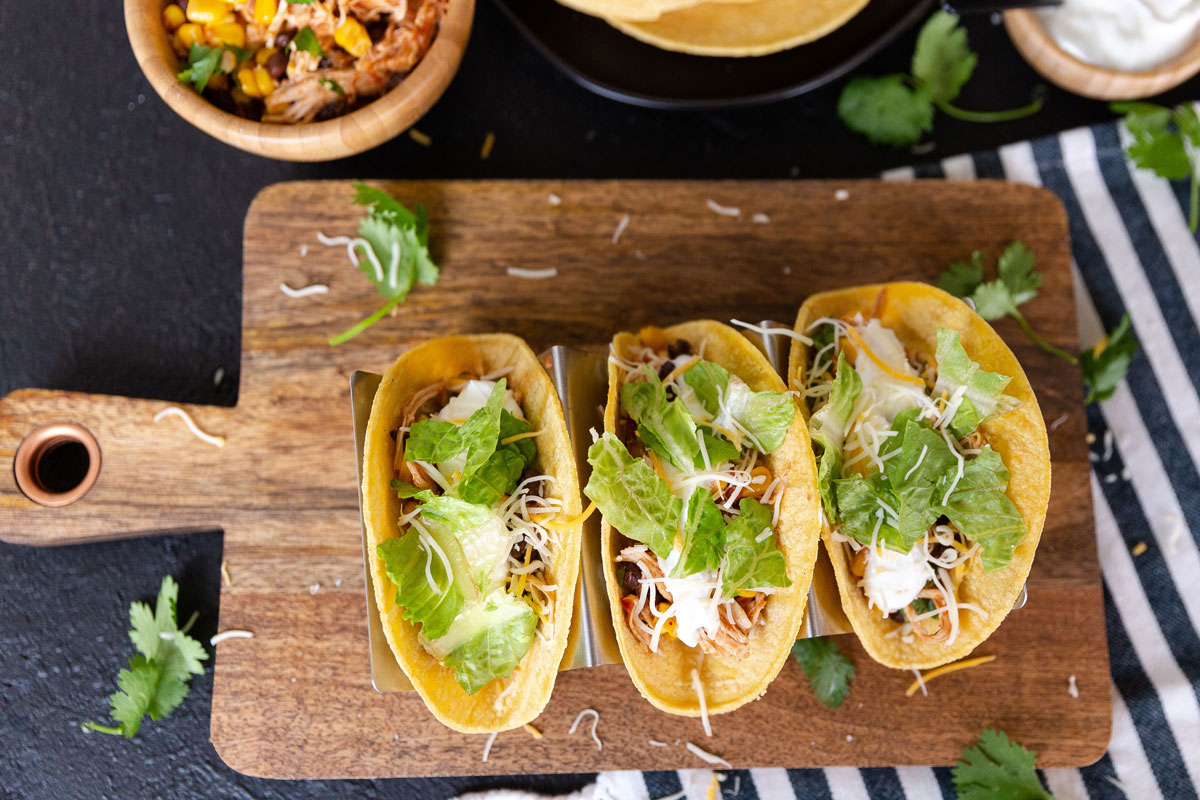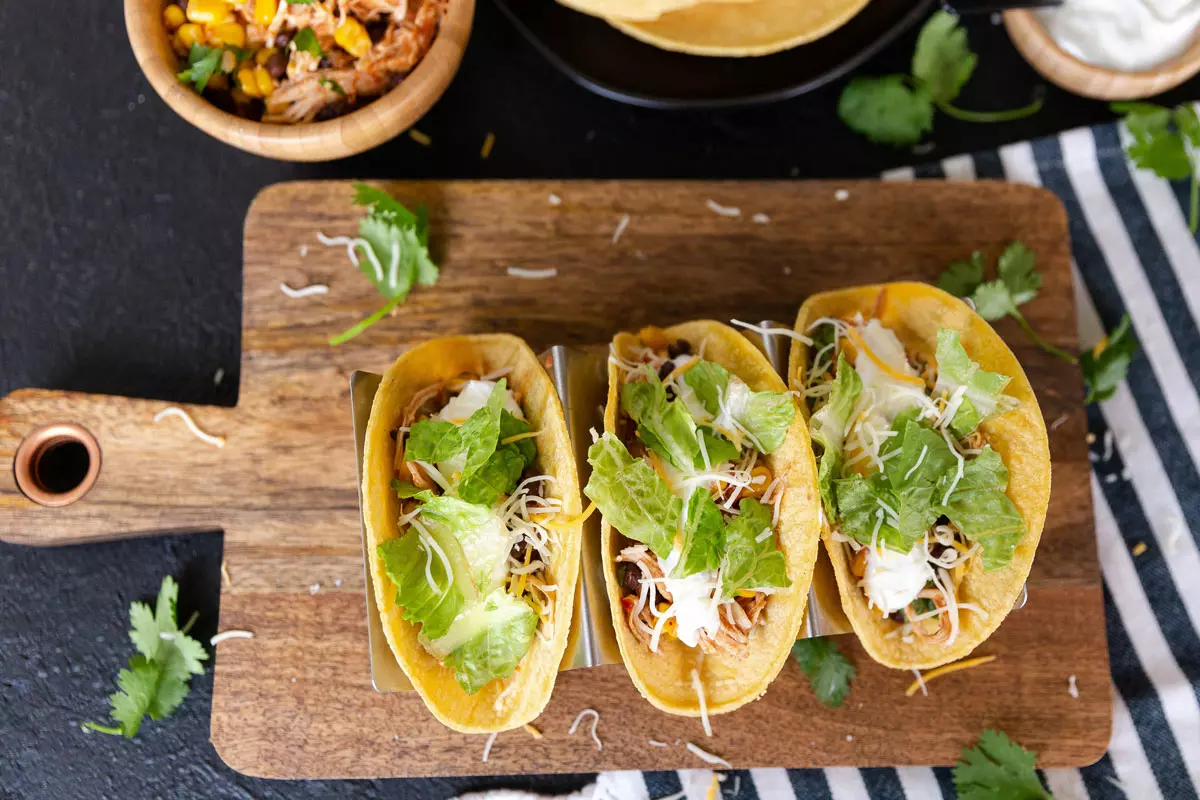 Before I sign off because I know you're wanting to get those tacos going,  I just have to brag one more time. #sorrynotsorry I love these challenges for so many reasons, but mostly because of the overall sense of community. Every single person, from the challenge members, to the coaches, to the special guests come into these challenges with an open heart and give it their all. Day in and day out. And to see the transformations, not just the physical, but the emotional, the mindset shifts, the ah-ha moments that take place, guys, it fills my bucket to overflowing.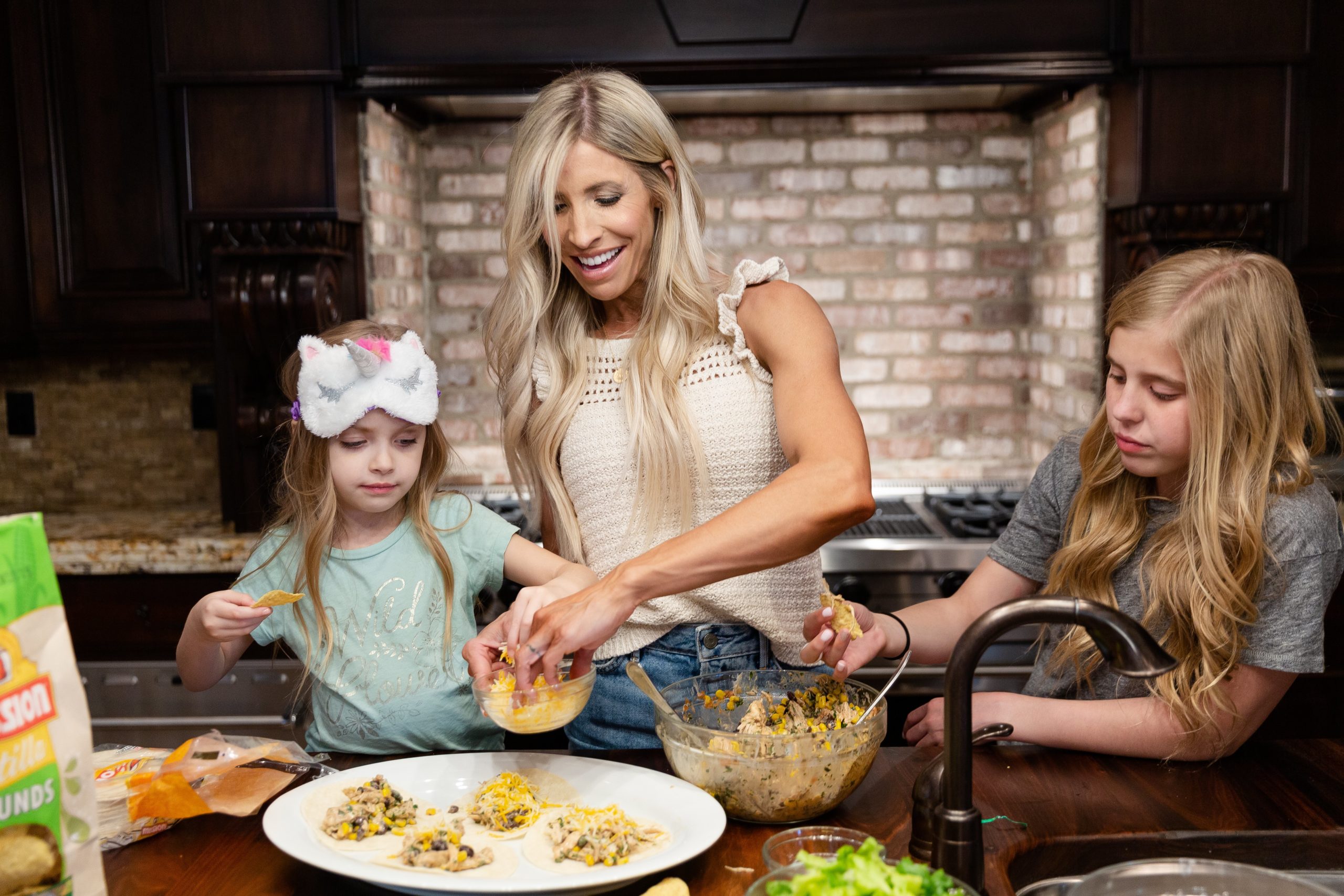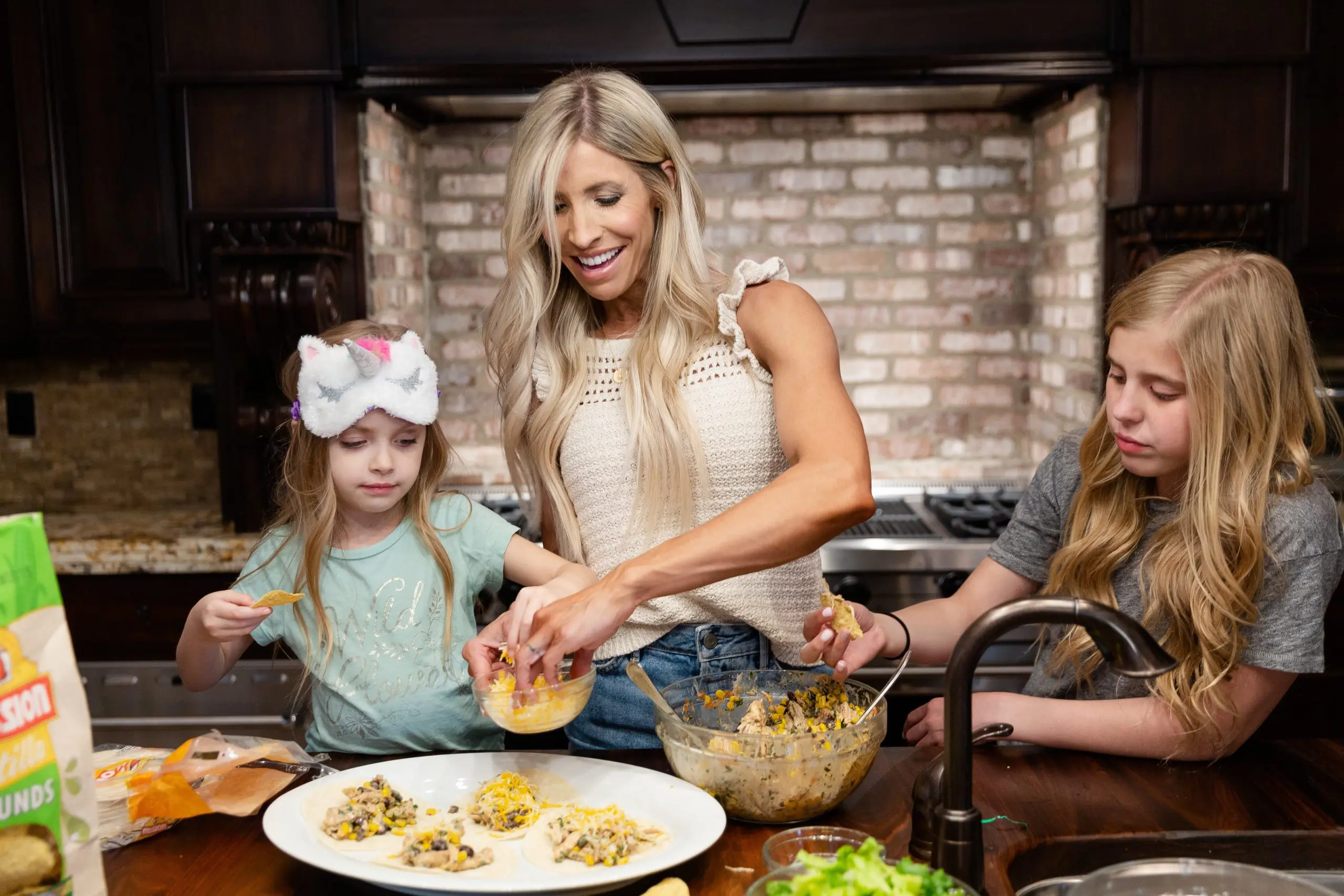 But enough of the sap! You'll get plenty of happy tears from me over the next 60 days. Today is all about food, fun, and a little bit of spice!
xo,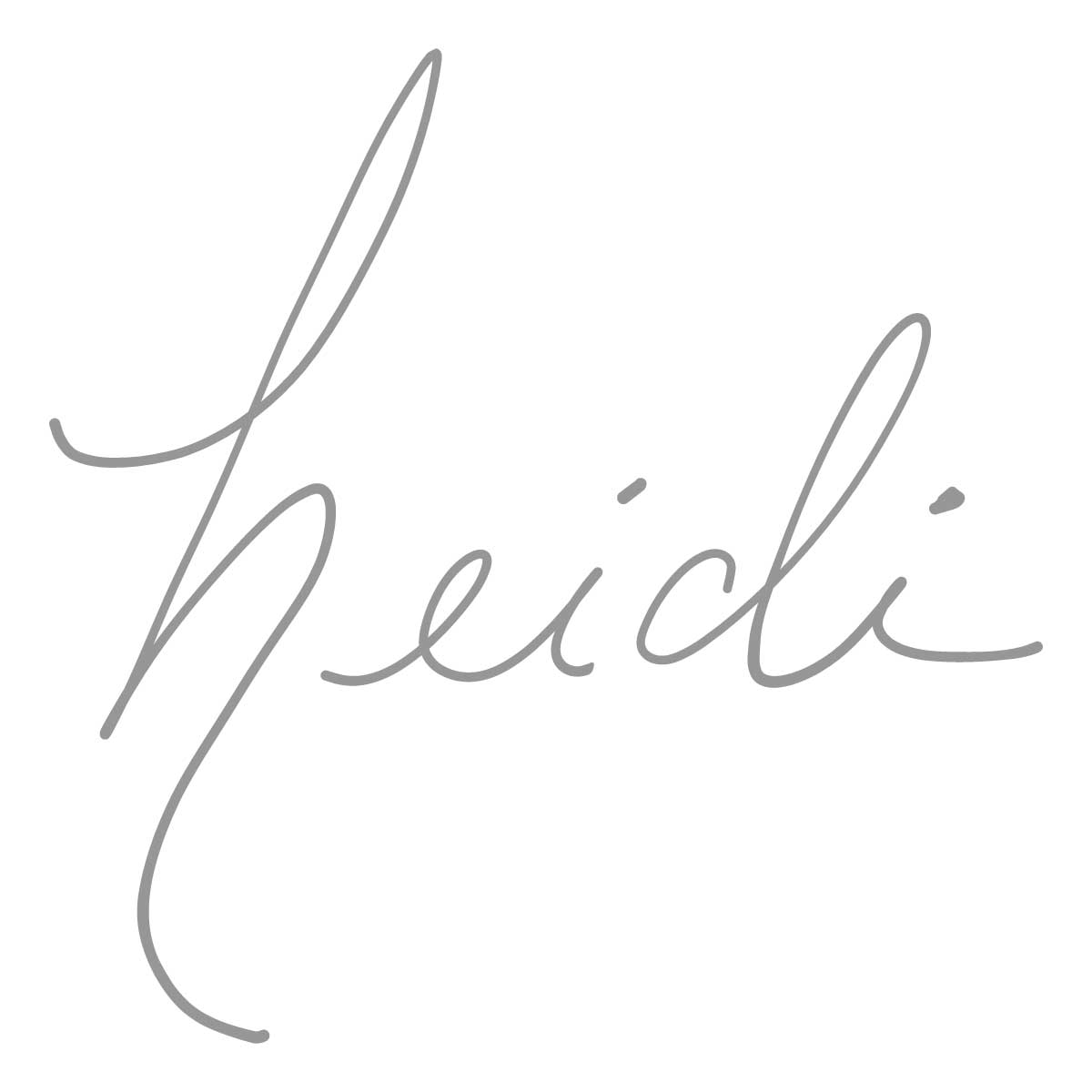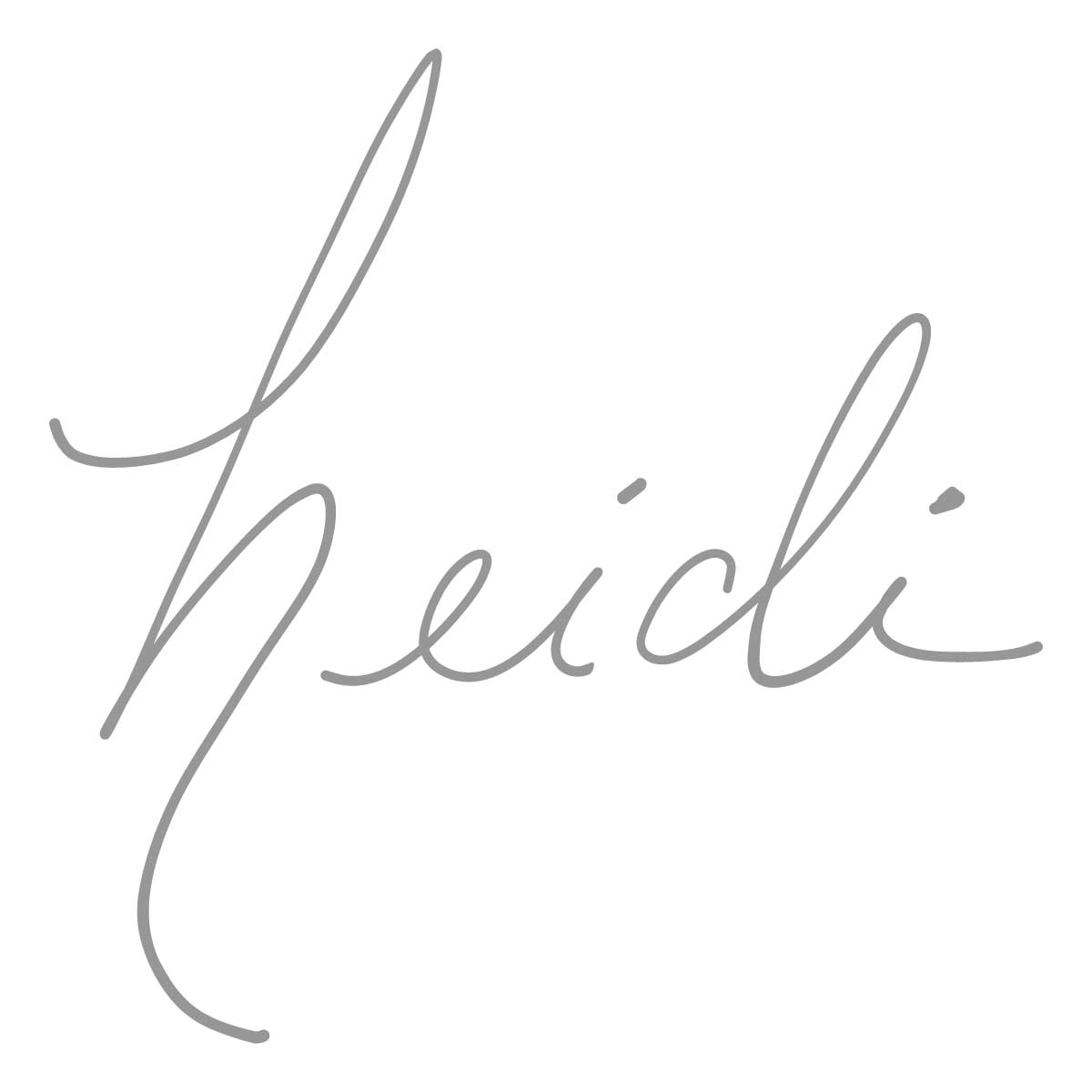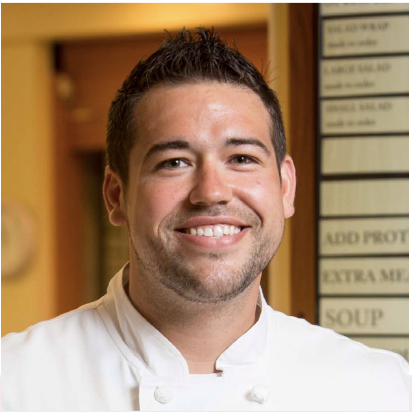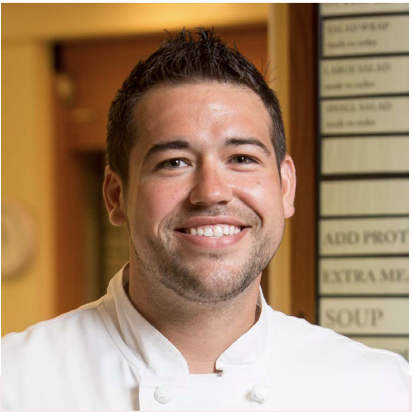 A little about Chef Dave: Chef David Rushing is an Executive Chef with over 20 years of professional cooking experience. His extensive culinary skills have allowed him to travel around the globe, cooking for former presidents, prime ministers and other royal dignitaries. His passion for cooking combined with his own personal experience with physical transformation as a contestant on ABC's Extreme Weight Loss, has made him one of the most sought after "healthy chefs" on the planet.
Related reading:
Top Tips to TRANSFORM Your Eating Habits
Green Chili Turkey & Cilantro Rice Bowl
Corn and Black Bean Salsa
Best Healthy Dinner Recipes: Quick and Easy
Going Bananas for the Best Banana Bread + Muffin Recipe