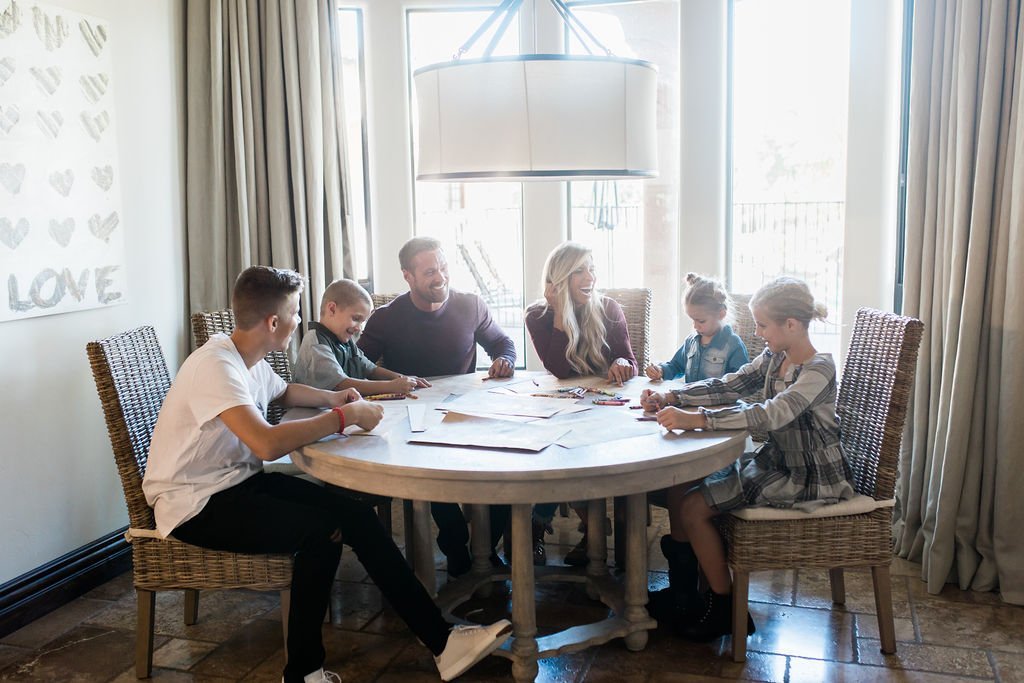 With Thanksgiving only a week from today, we are gearing up for everything Thanksgiving-related and doing all we can to prep for Turkey Day! Thanksgiving is definitely a favorite around here. It's a time to celebrate our family and all the blessings that we are so very grateful for, plus who doesn't love a reason to eat some of your favorite delicious foods?!
With our busy schedules (ALL of our busy schedules, kids included!), it's easy to take that time together for granted. We're always rushing off to the next meeting, or gymnastics class, or music lesson, or…you name it! But the kids are right: Time we spend laughing together and doing the things that MAKE us the Powell Pack are? the #1 things I'm grateful for in my life! That's why I'm so excited to share our latest family project with you!
DIY Thanksgiving Placements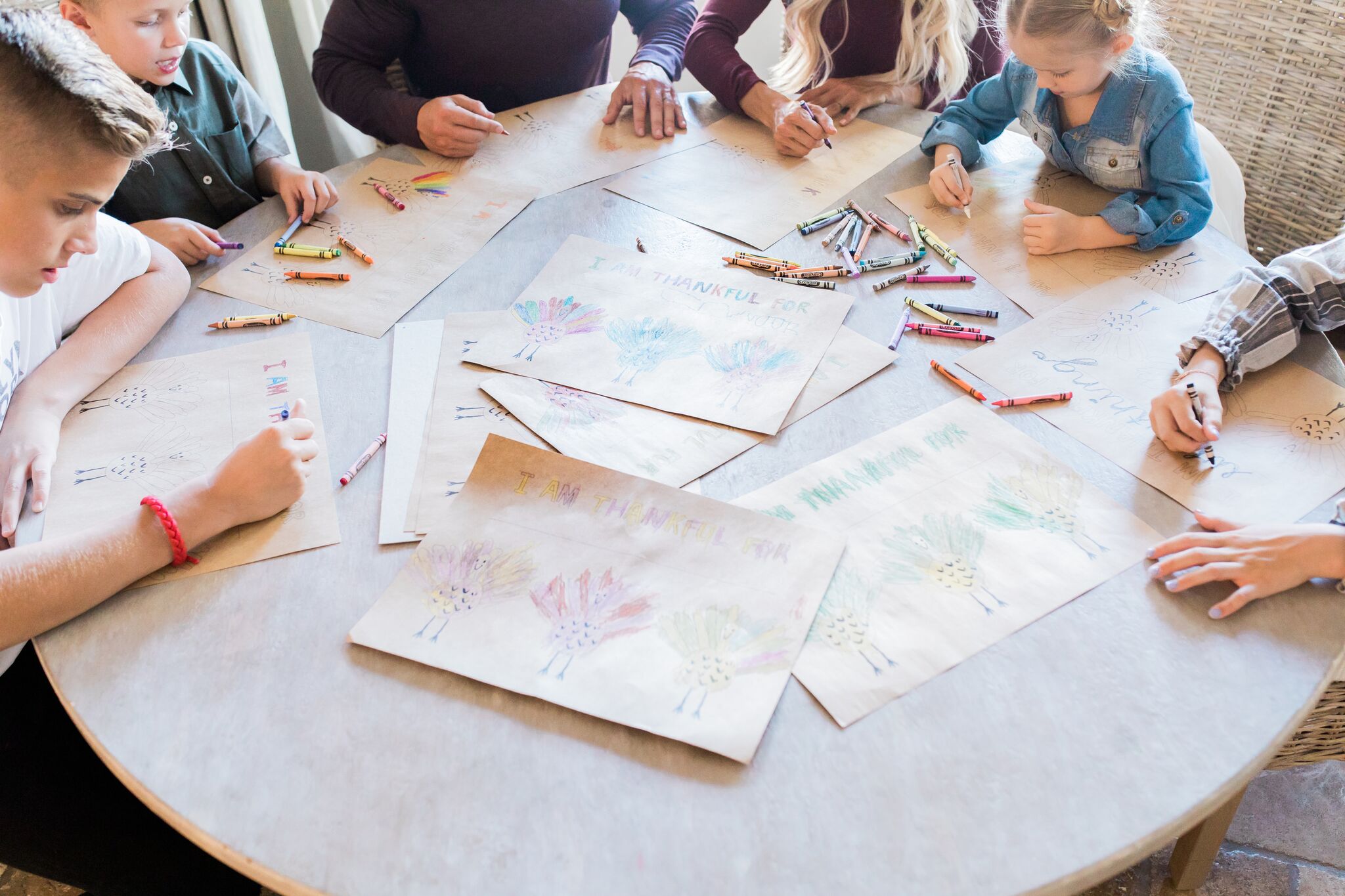 Shop these Thankful Placemats here? ? (also love these from Amazon and available on prime so you can get them before Thanksgiving)
I wanted the kids to have a say in our Thanksgiving decorating this year since I tend to take control in the kitchen. Hey, I know what I like! And I definitely think it's important for them to spend some time thinking about what it is that they're grateful for. We came up with a project that checked both those boxes! We found the most adorable printed placemats for the whole family to use as an opportunity to show their creative sides.?If you're short on time or want to be even more DIY, buying an instant download like this is another great option.?
Each placemat was designed with ready-to-color outlines of turkeys with the words "I am thankful for"… allowing us the opportunity to brainstorm all the things we're thankful for and then write them down!
I love this idea because it's something we can do together as a family, but it's also a neat little activity you can bring out on Thanksgiving. It gives your guests the opportunity to have some fun, share some laughs, and also get creative with sharing all the things they're thankful for!
The other great thing about this project is that it's super?easy, which means it's manageable, and it doesn't involve a lot of prep. I've said it before, and I'll say it again…I am definitely NOT a Pinterest Mom, so easy projects and mom hacks?are my jam! Even if you don't have these cute placemats, projects like this can be created in?so?many ways! Instead of placemats, you could have your kids make Thanksgiving cards to hand out to your guests, painted pumpkins or place cards, or even making a gratitude jar!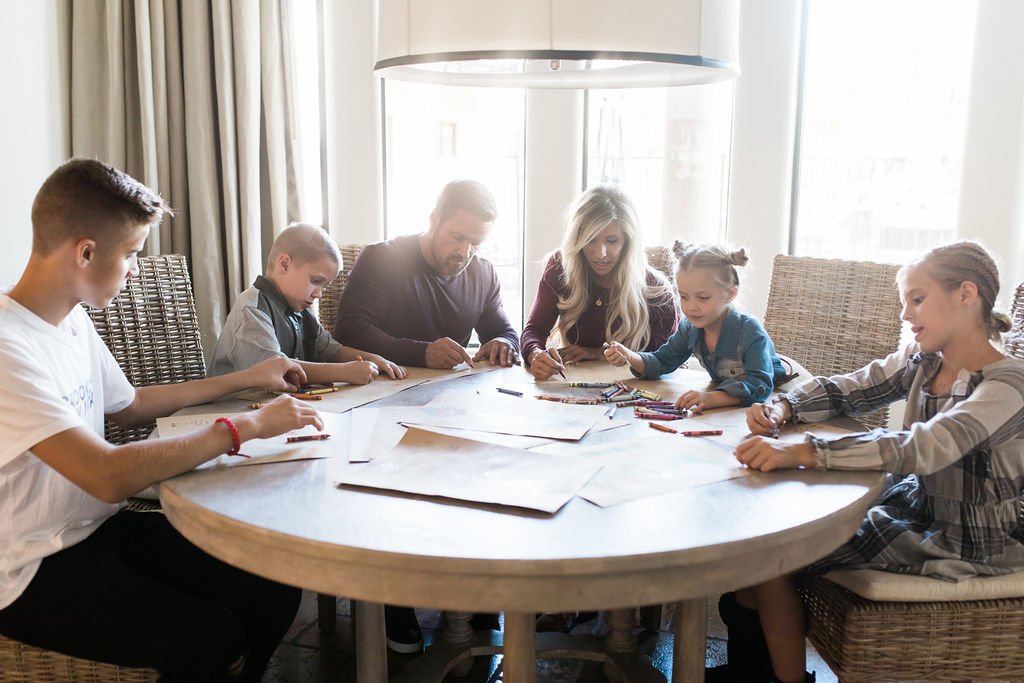 Some Powell Pack Outfits : ?Chris? Henley?| Heidi's Crew Neck Top | full outfits last seen here?|?Ruby?s Dress (also available here in Big Girl sizes) | Marley?s Plaid Flannel Dress (similar here)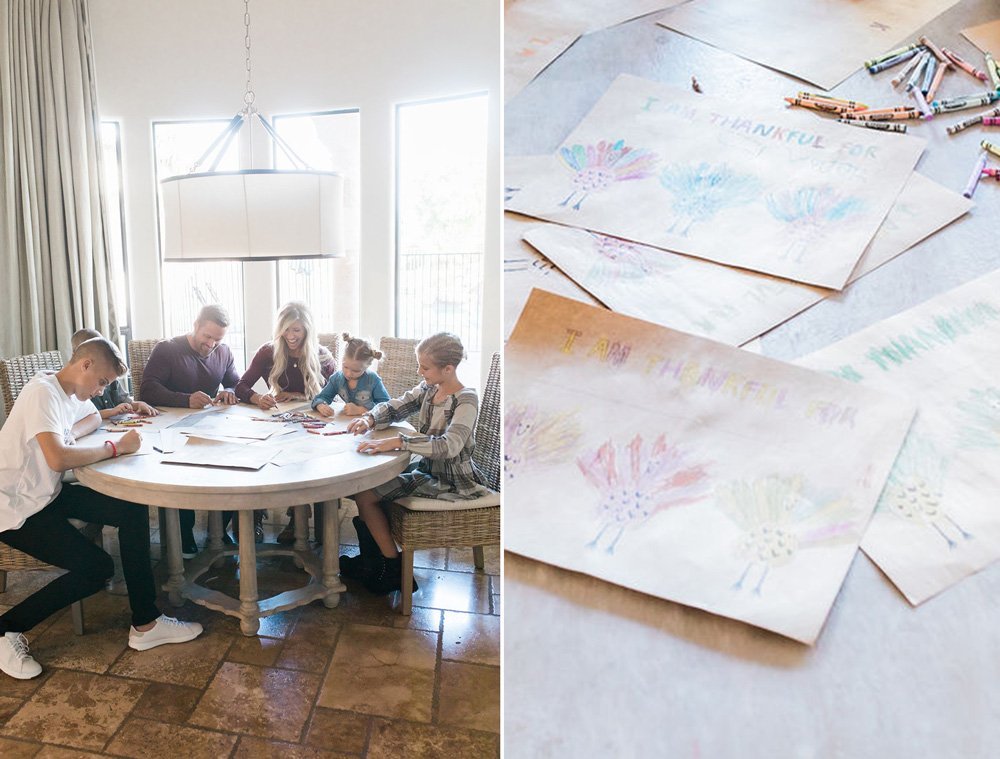 Whatever it is that you decide to do?whether it's creating something or taking an hour to decorate and prep for the big day, make sure you're doing it with the ones you love who always bring a smile to your face. Thanksgiving represents so many things, but at the top of the list, it should be about family. It's a day to count your blessings and hold the ones you love closest to you. It's a time to make the memories that your children will want to pass on some day to their children.
So…that was OUR latest project! What is one of your favorite holiday family traditions or something you're doing to prep for Thanksgiving this year?! Leave a comment and give me some new ideas that I can try with the family!
xo,
Heidi
Related reading:
Kids Say the Darndest Things: A Powell Pack Thanksgiving
Powell Pack Workout | Deck of Cards: Thanksgiving Edition
Cash?s Thanksgiving Turkey Craft
Our 12 Month Transformation, Month Eleven: Gratitude
Crafts with Cash: Painted Pumpkin Placeholders