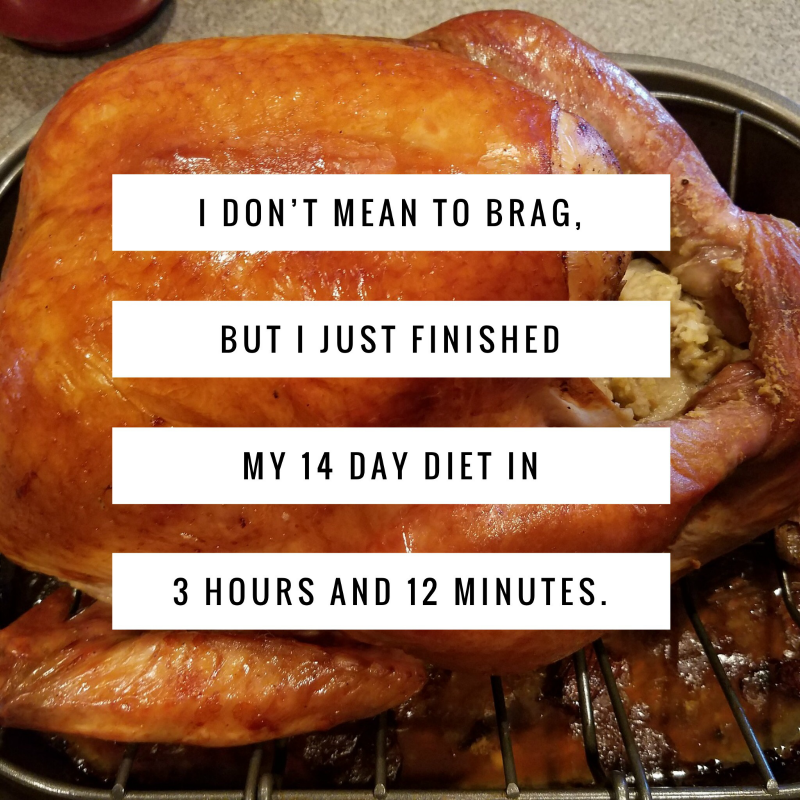 I mean, it takes talent to cram all of my calories for the next two weeks into one day, but somebody has to do it! ????? #TakeOneForTheTeam ?
But here?s a fun Thanksgiving FACT for ya: The average American consumes nearly 4500 calories on Thanksgiving Day ALONE! Crazy!!! Now while this stat is staggering, the reality is that one day of feasting will NOT ruin your health! Just like eating only veggies for a whole day will not instantly whip you into shape (dang it). ? That's just not how our bodies work!
Keep this in mind?
Healthy eating is a journey?NOT a destination. There will ALWAYS be holidays where amazing, calorie-packed, delicious kitchen creations (aka food) are in abundance. Practicing moderation while still living your life is important! Moderation is KEY to finding a sustainable balance that will keep you achieving your goals for the rest of your life?instead of doing what we typically do?hitting a goal for a hot minute and going right back (and beyond).
That being said, please enjoy tomorrow with your family and friends, and eat that piece of pumpkin pie (with some perfectly-creamy whipped cream), while knowing that ?every little thing?is gonna be alright? (in the wise words of Bob Marley).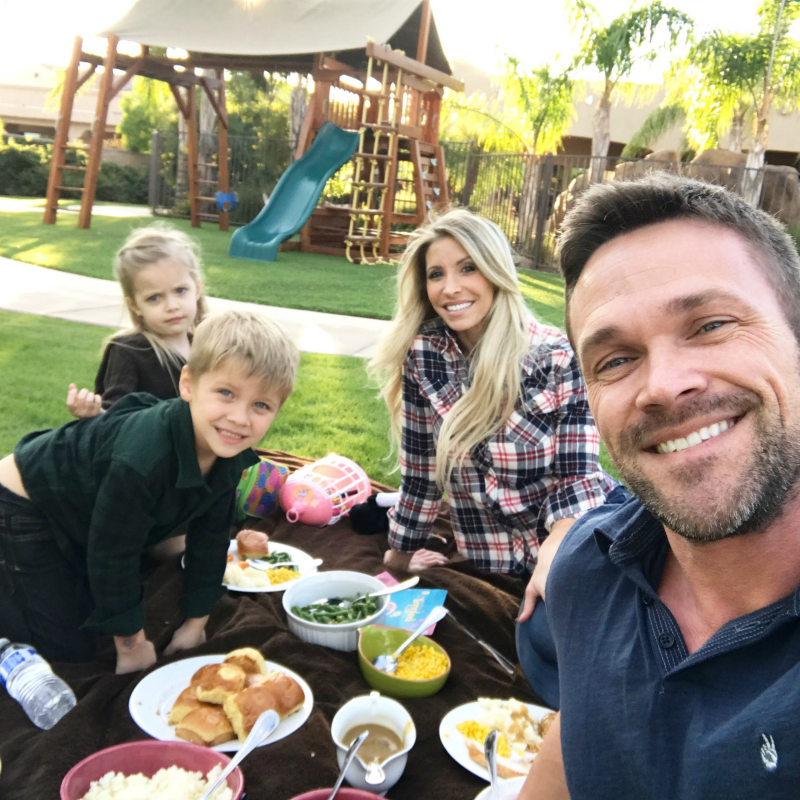 Chances are this: The next day you'll more than likely push yourself a little farther in the gym, because, well?.pumpkin pie! Maybe you?ll add another set of reps to one of your exercises, or MAYBE (just maybe) you?ll attack those dreaded burpees you've been avoiding!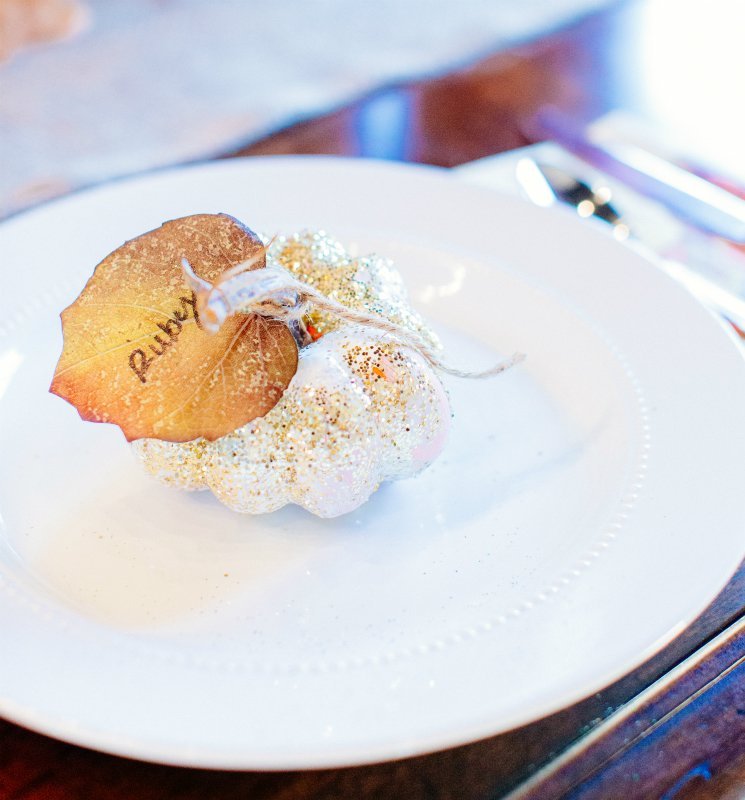 *Click here to learn how to make these cute, kid-friendly Thanksgiving placeholders!

Making memories and soaking in the joy of the holidays is SO important for your mental health! The most important thing you can do is not get caught in the guilt trap for enjoying a day of eating good food. Here are a few of my favorite tips to help with that ?moderation? piece?which can be difficult even for me!
Take 1 serving instead of 2 of your aunt's delicious mashed potatoes.
Substitute sparkling water for that 2nd glass of wine you are craving.
Stay hydrated to avoid confusing your body into thinking it?s hungry.
Eat breakfast, and every 3 hours thereafter, until your Thanksgiving meal. Don?t starve to save room for later.
Use sugar substitutes instead of sugar when cooking (stevia is our sweetener of choice).
Drink a protein shake BEFORE Thanksgiving dinner so you'll feel fuller and be less tempted to overindulge in foods that you might regret in the morning. 😉
Choose non-fat milk or unsweetened almond milk over 2% or whole milk for Thanksgiving dishes.
Drink water or naturally sweetened beverages over sugary drinks. Drinking alcohol? Again…try limiting to one glass.
Indulge, but in moderation.
Play! Enjoy your day by staying active with friends and family.
It's all about choices and deciding what is worth it for you!!!
So enjoy Thanksgiving! Then commit to hitting your routine hard the next day. And if you MUST have a workout to negate all those cals…check out this post??Don?t Gobble Til You Wobble!?
Xoxo,
Heidi
Related reading:
Ask the Powells: How Do We Handle the Holidays?
My Top Ten Tips for Holiday Survival
Pumpkin Pecan Pie
Powell Pack Workout | Deck of Cards: Thanksgiving Edition
A Powell Twist on Thanksgiving Dinner
Clean Eats: Sweet Potato Souffl?