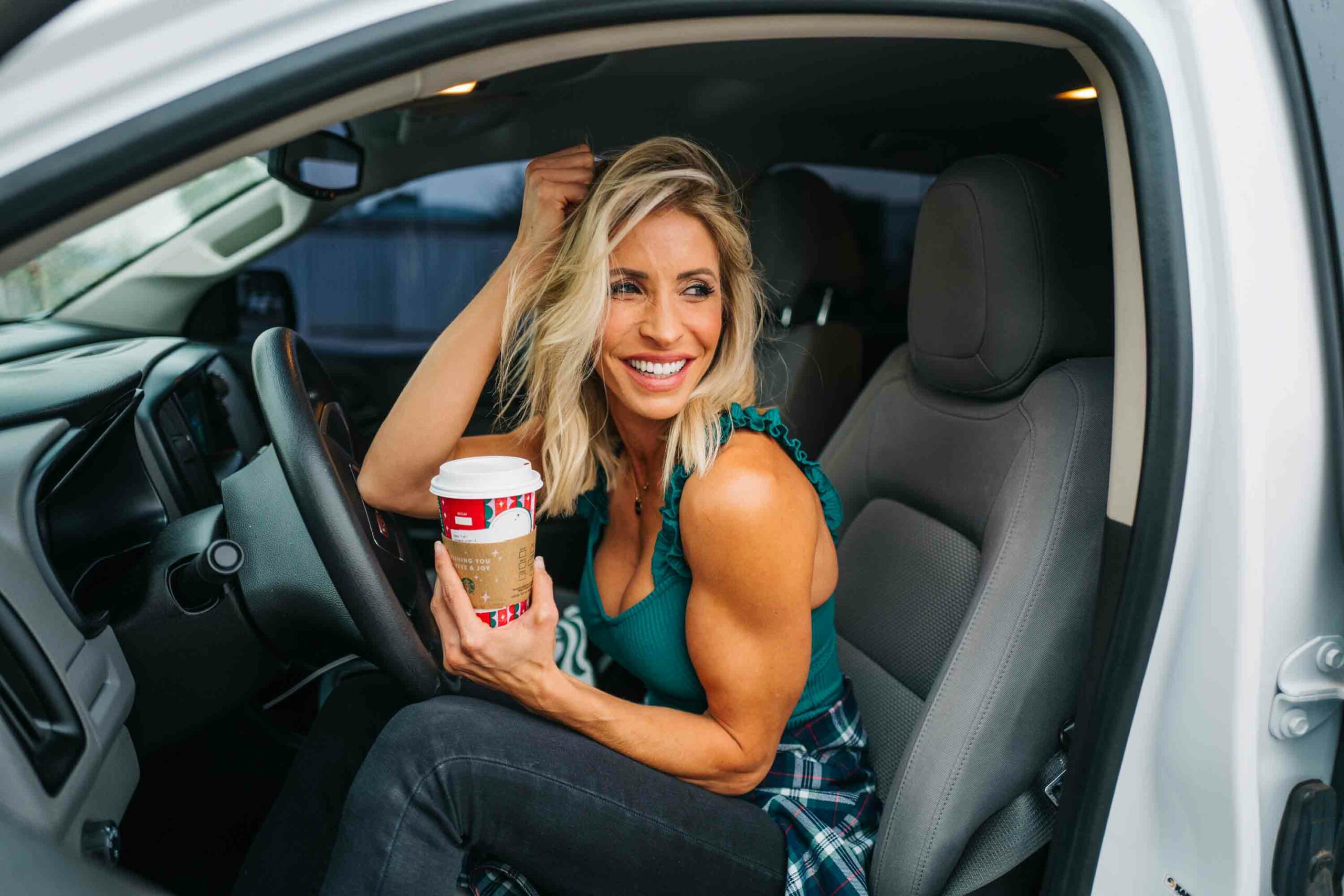 You guys, the holidays are a time to enjoys sweets with your sweeties, and if you have a sweet tooth, then you might just feel like the holidays were meant for you! I know I sure do! And it's not just you (or me), the holidays = sweet treats. Think of your favorite holiday treats from homemade candies, to cakes + pies, to the hot chocolate and cookies we leave for Santa to enjoy before he heads back up the chimney, and so much more. And while I also enjoy those treats that I often only get during the holidays, I also know that they can pack a pretty hefty sugar-filled punch.
Here's another truth, while we're being honest: Most of us (75% of Americans) eat too much sugar—holidays or no holidays. What's too much? According to the American Heart Association, anything over 100 calories (25 grams) of added sugar for women and anything over 150 calories (37.5 grams) of added sugar for men. And to make things even clearer, 1 teaspoon of sugar = 4 grams. What?! So, that can of Coke you love? 39 grams of added sugar (10.75 teaspoons). A small package of plain M&M's? 31 grams of added sugar (7.75 teaspoons). A Starbuck's Grande Caramel Macchiato? 33 grams of added sugar (8.25 teaspoons). I could go on and on and on, but I think you get the picture.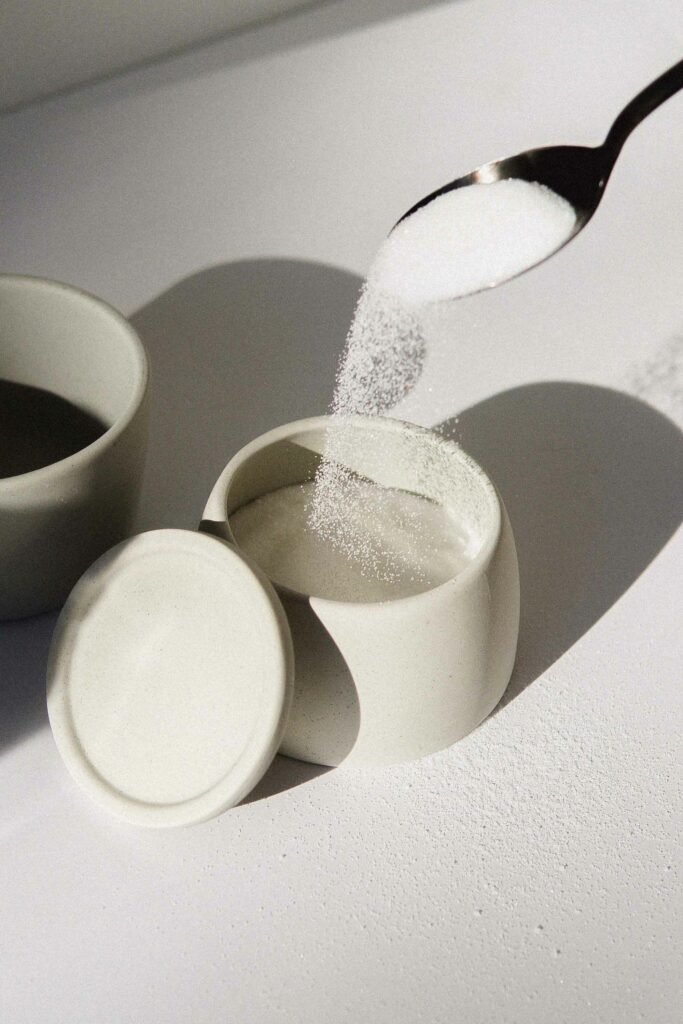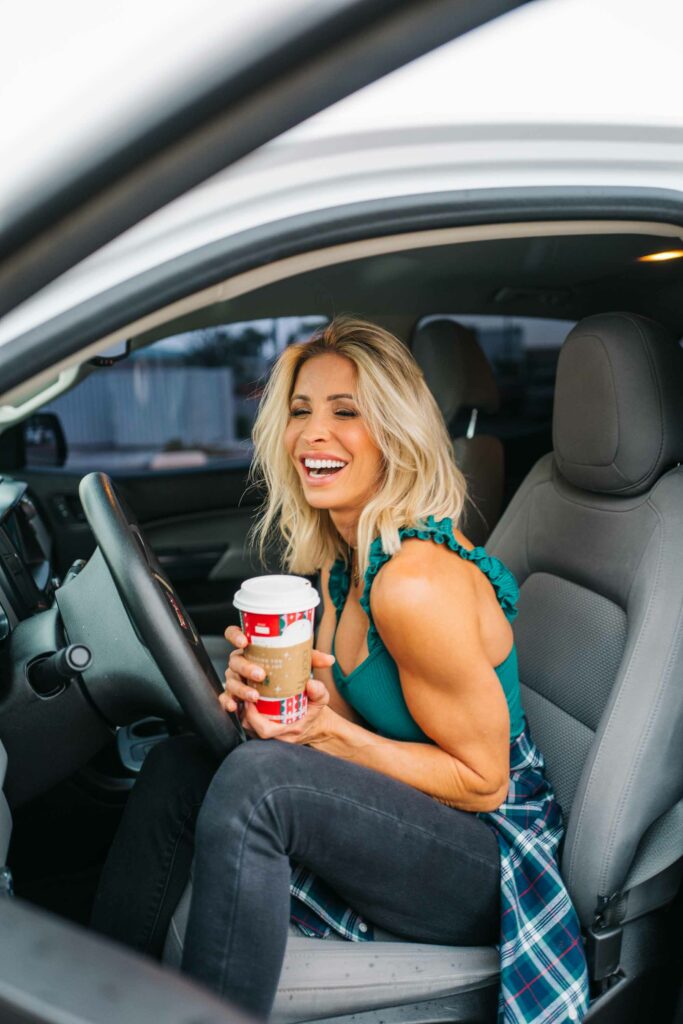 What's the deal with sugar?
We love sugar because it's…well…sweet. But there are some health risks that come with those tiny grains of sweetness we all love to enjoy. So, what can happen to our bodies when we eat too much sugar? You might be surprised…
Liver disease
Kidney damage
Rheumatoid arthritis
Weight gain
High blood pressure
Type 2 diabetes
Joint pain
Thinking about all those risks is enough to ruin our holiday sweets enjoyment, right? But the good thing about added sugars is that we are in total control of how much we eat and drink. And that, my friends, is the key to enjoying the holidays and all our favorite sweet treats without ruining our health and our transformation goals. It's all about making wise choices, and we can totally do that!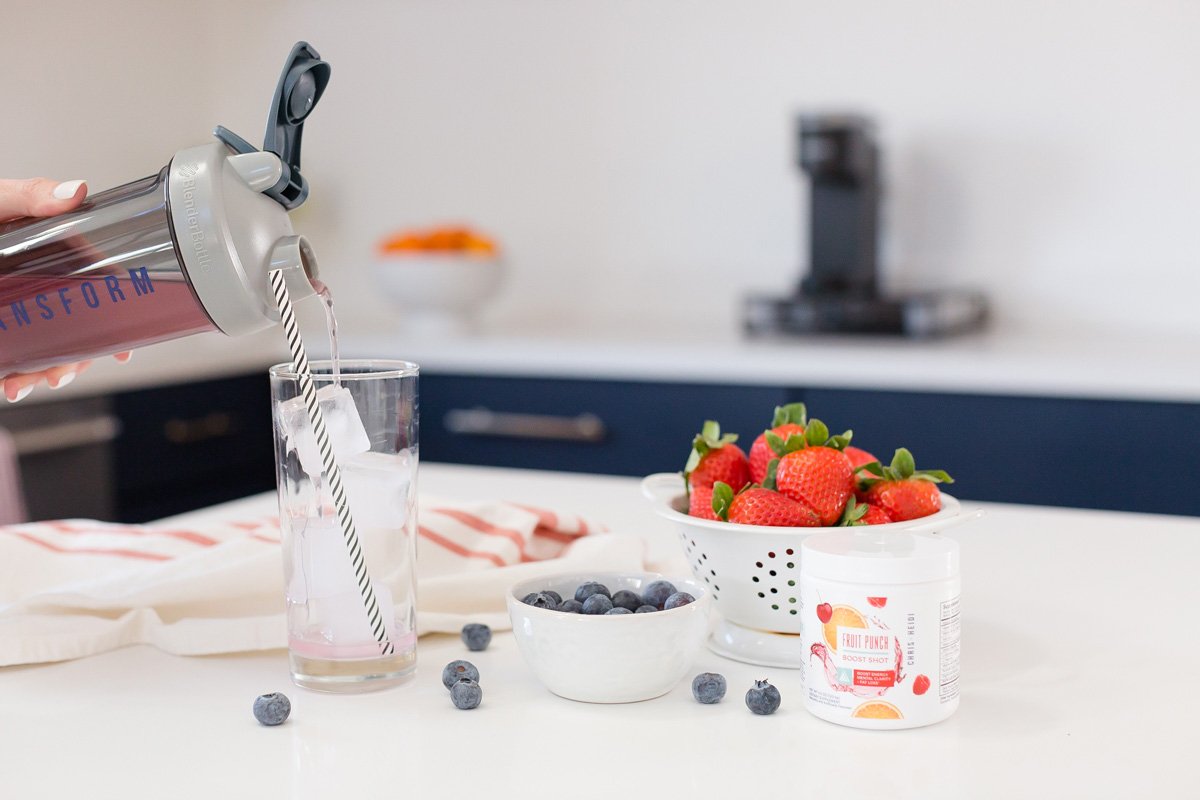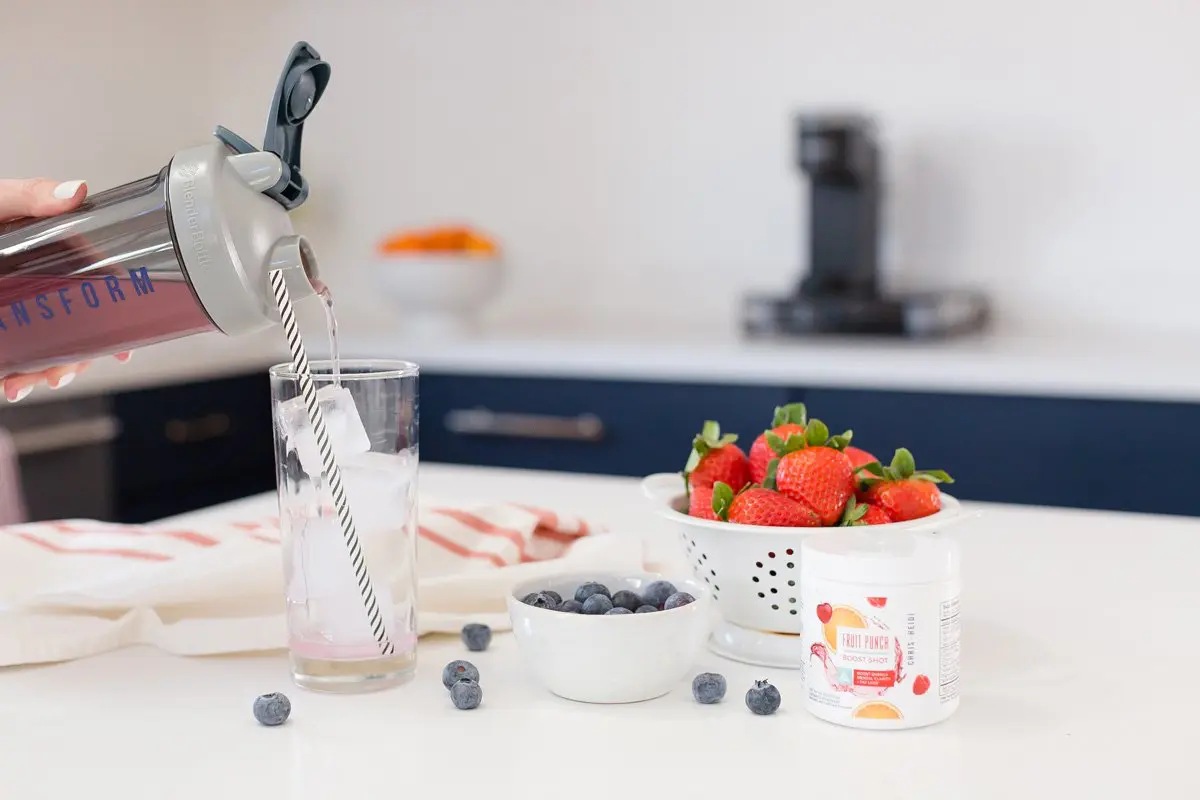 What about the not-so-sweet reality of drinking your calories?
While we're on the topic of holiday sweets, what about all those delicious holiday drinks we love to enjoy? From fruity "adult" drinks, to punches, to ciders, to hot chocolate + all those delicious add-ins, to all our favorite holiday coffee concoctions, we can hit our added sugar limit pretty quickly on drinks alone.
And please don't get me wrong. I'm 100% on board with healthy drinking like protein shakes, fruit smoothies, zero- and low-sugar drinks, and of course, water, but it can be easy to get carried away when it comes to drinking your calories.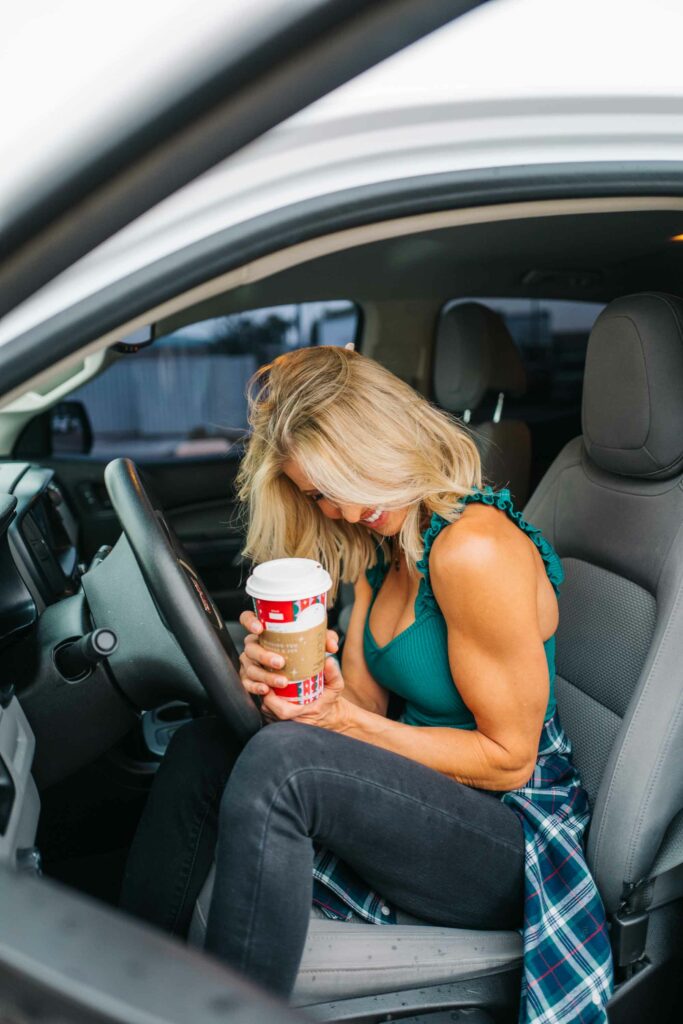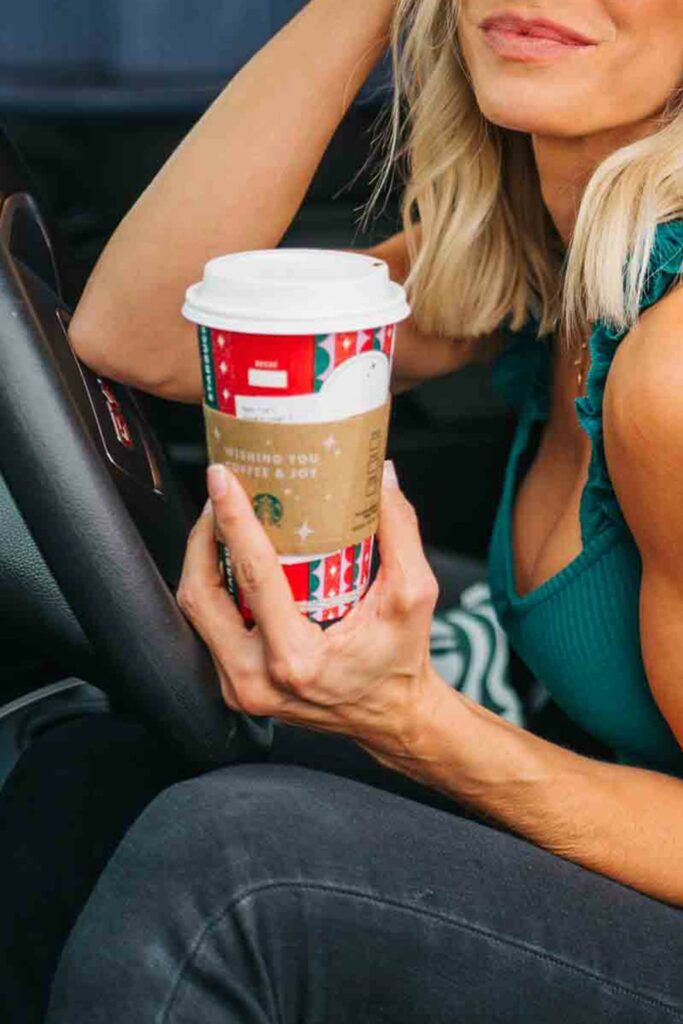 Here are 4 reasons why you want to watch what you're drinking as well as what you're eating:
Those calories add up! While you might not even think about the calories you're drinking, those calories can multiply quickly. One study reported that ½ of Americans drink sugary or calorie-laden drinks every day, and 25% of people in this group drink at least 200 calories a day!
Lack of awareness. When we're drinking our calories, since we don't feel full as quickly, it's super easy to over-drink, meaning we're not aware of the calories we're consuming. And this can quickly lead to drinking more calories of our calories than we might think. Since it's also difficult to track exactly what's in a drink, we also might not realize we're not consuming as many calories as we probably are.
Leads to other potential health issues. Drinking your calories can not only affect you sugar-wise like I shared before, but liquid calories can also contribute to other unhealthy behaviors like increased screen time, lower fruit + vegetable consumption, smoking, poorer sleep quality, increased fast food consumption, decreased exercise, and so on.
Poor nutrition quality. I'm not talking about protein shakes, fruit smoothies, and other nutrition-packed drinks here. I'm talking about sugar-laden and calorie-filled drinks that don't offer the macronutrients and micronutrients our bodies need. So when we drink those types of drinks, we're actually drinking empty calories—calories that don't contribute to our health and wellness.

Healthy holiday drink swaps
But you guys, don't worry because there is a way to stick to your nutrition goals AND still enjoy some delicious—and sweet!—holiday drinks! Here's a roundup of some of my favorites:
If you're struggling to simply drink enough water every day, I've got your back. Here's a whole blog post just for YOU!

See, you can have your cake and eat it too with those holiday and even non-holiday drinks! The key is to be aware of what you're drinking, make healthy swaps when possible, and always remember my 80/20 rule when it comes to nutrition: Aim for 80% solid nutrition foods + drinks and 20% maybe not quite so healthy foods and drinks. It's all about balance, my friends!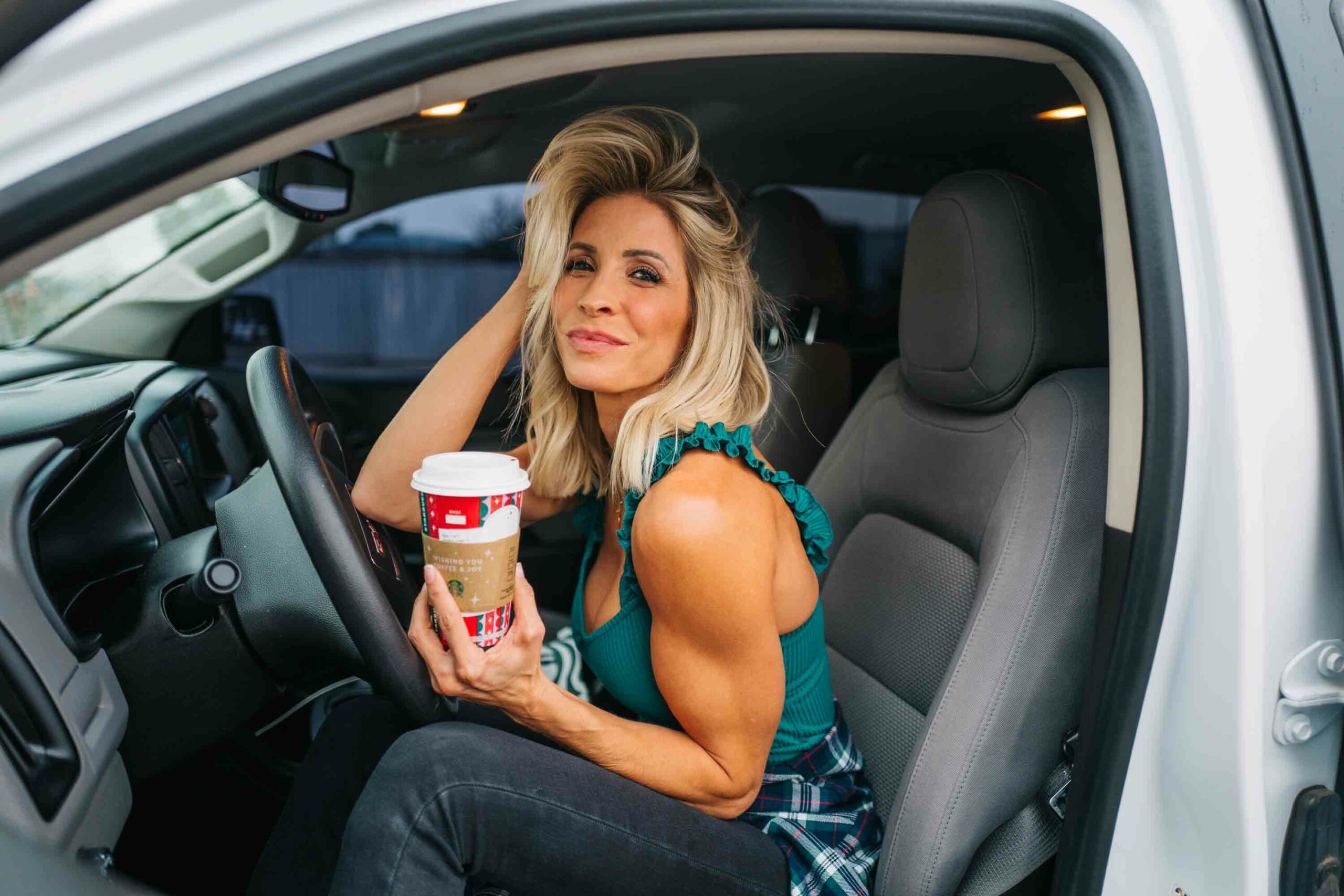 Do you have a favorite healthy holiday or non-holiday drink? Please share it in a comment below. I'd love to give it a try!
xo,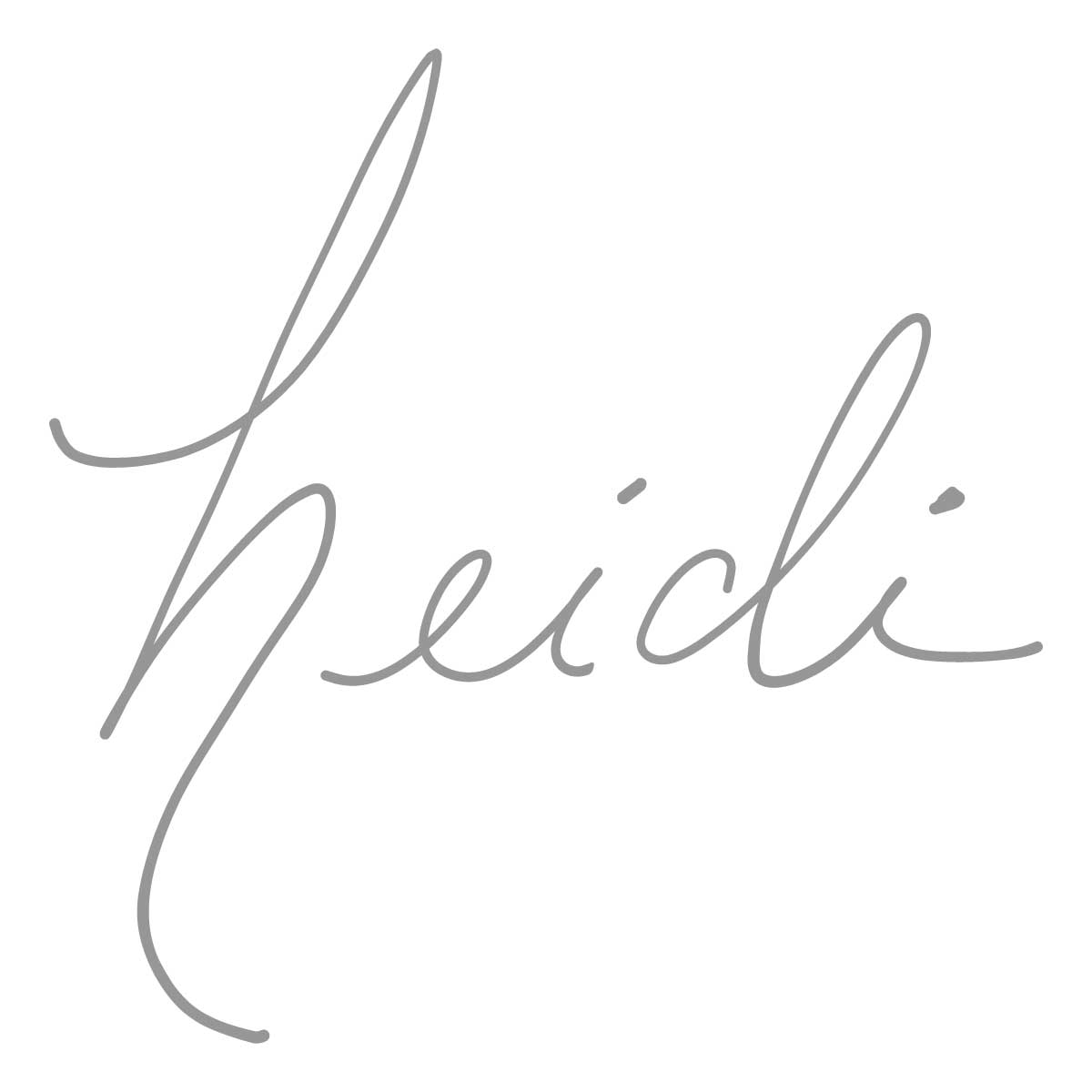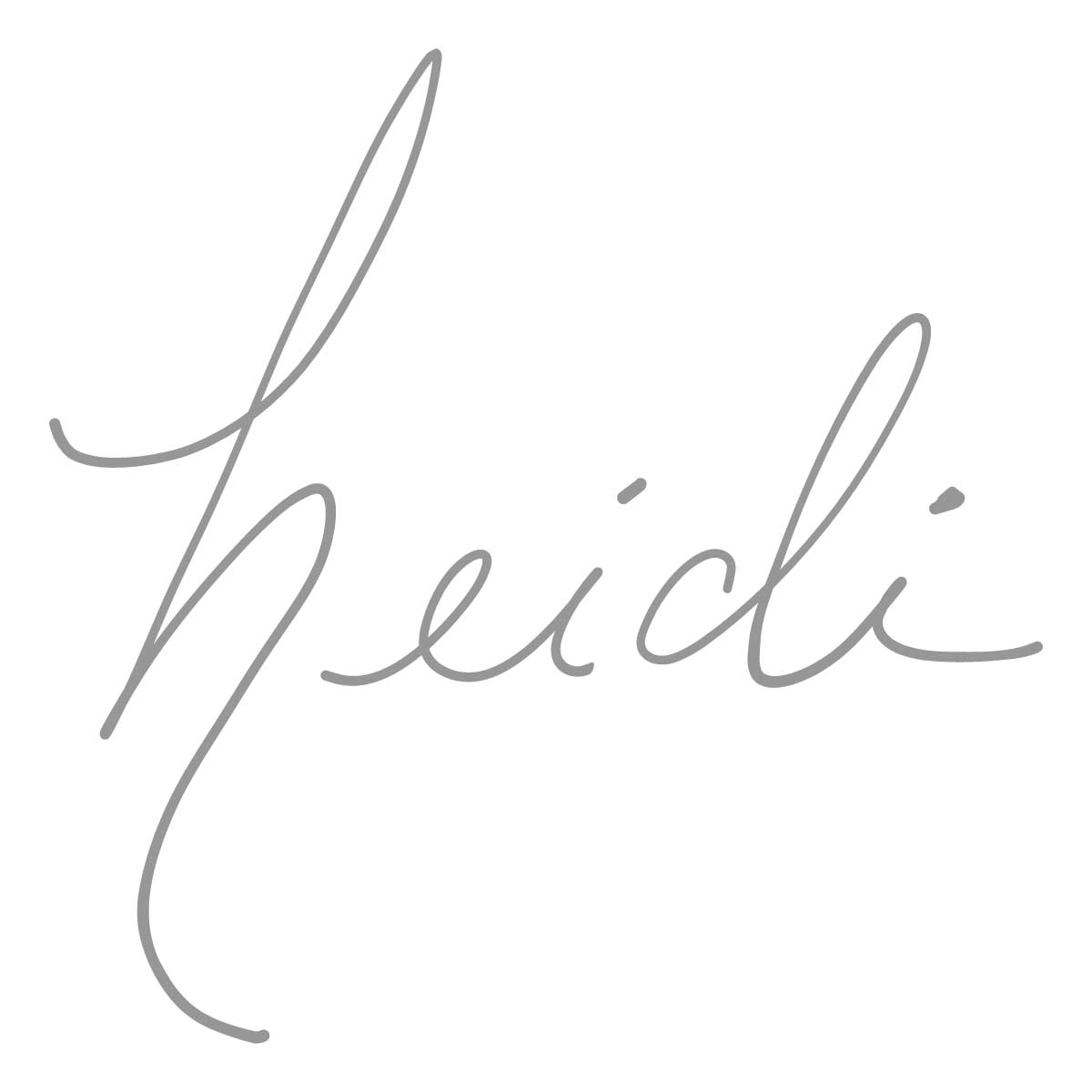 Related reading:
Holiday Survival Guide: How to Maintain Your Weight During the Holidays
Holiday At-Home Stepladder Workout
My Top Tips for Holiday Survival
5 Ways to Practice Mindful Eating This Holiday Season
Quick Holiday Workouts to Keep You Motivated