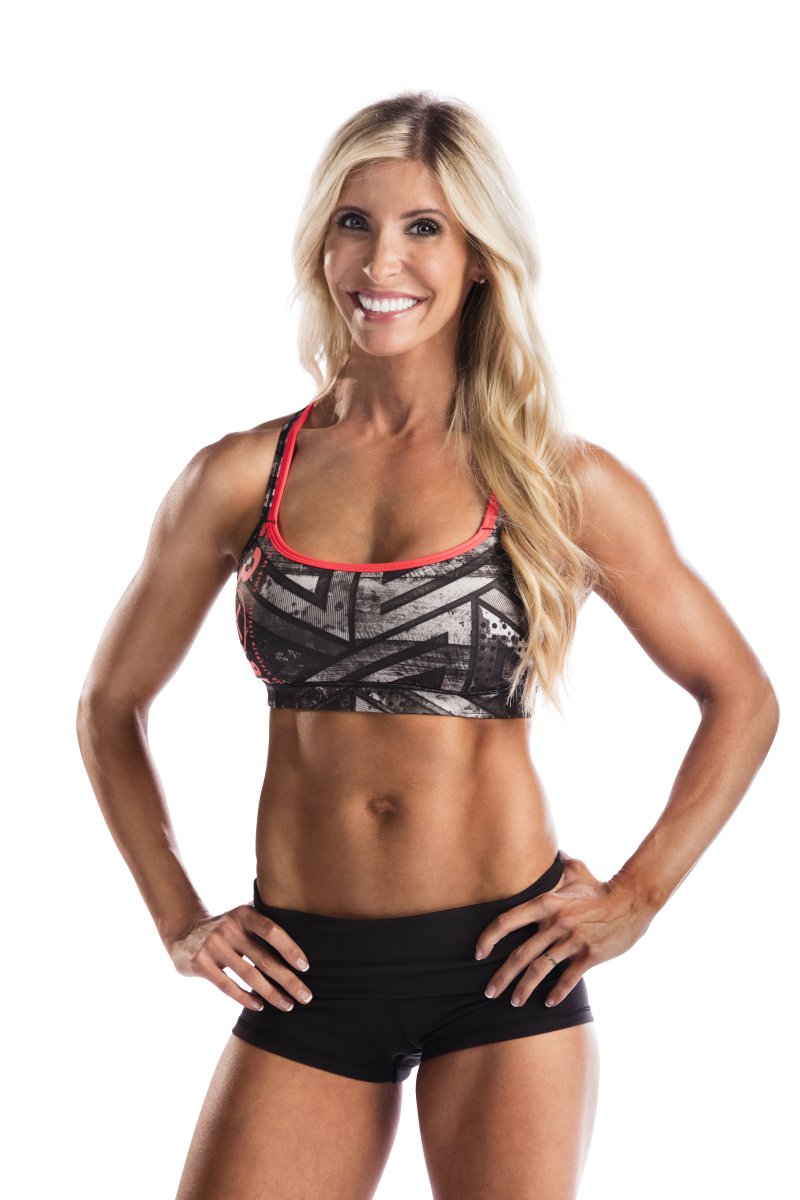 I hear it all the time: ?I don?t have time to exercise!? And while I know we?re all sooooo busy, I also know that it is very possible to get a workout in no matter how busy you are! Today I?m sharing my top 4 fat-blasting cardio workouts?that can totally be done at home!!!?for those days when you really feel like you don?t have time to work out, or just don?t want to work out (been there, done that. A lot. 😉 ), so you can send those anti-transformation thoughts packing and get one step closer to achieving your goals?whatever they may be.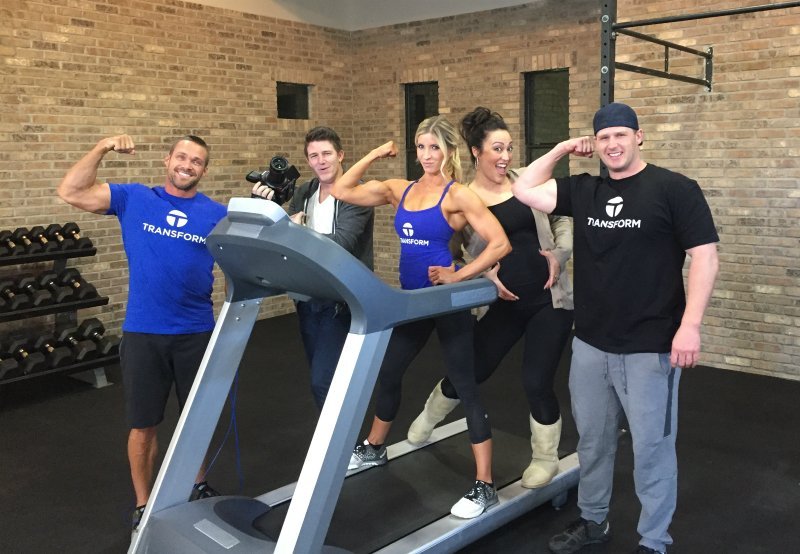 First, let?s talk a bit about cardio. Yes, abs are made in the kitchen, but regular cardio?which we call Accelerators in our new Extreme Cycle?can literally accelerate your rate of fat burn in amazing ways. Want to achieve your transformation goals? Then healthy diet + regular cardio is the way to go! And regular cardio not only helps get and keep you fit and trim, but it will keep your heart healthy too. The American Heart Association recommends between 75 and 150 minutes of cardio exercise per week (depending on intensity), so any spare minutes you can get in during the day?even a few at a time?can really go a long way towards your transformation goals and a healthy heart!
And to get you even more excited about working out at home, check out these perks that you cannot get at the gym:
You can do a few minutes here and there as you have time. Those few minutes of burning calories will definitely add up!
You don?t have to travel anywhere = more saved minutes.
You can work out while watching TV or your favorite movie or your latest NetFlix binge.
If you?re not feeling comfy at the gym, you don?t have to worry about that at home.
If you have kiddos running around like I do, they can work out with you, around you, or you can easily take advantage of naptime. Bonus: You?ll be teaching your littles the importance of working out!
Working out at home can be a bit quieter than at the gym, which is kinda? nice.
You don?t have to wait for the equipment. Ever. Or deal with all of those other gym annoyances. 😉
Now that you?re ready to work out, here are my 4 fave fat-blasting cardio workouts:
1. The Treadmill: A classic, but still one of my (and America's!) favorite way to get cardio in. Aside from the obvious uses, the treadmill can be especially helpful if you?re low impact, recovering from an injury, and/or a workout newbie. My favorite thing about treadmills is the vast number of workouts you can do on this machine is pretty much endless = no workout boredom! Here?s my fave treadmill workout: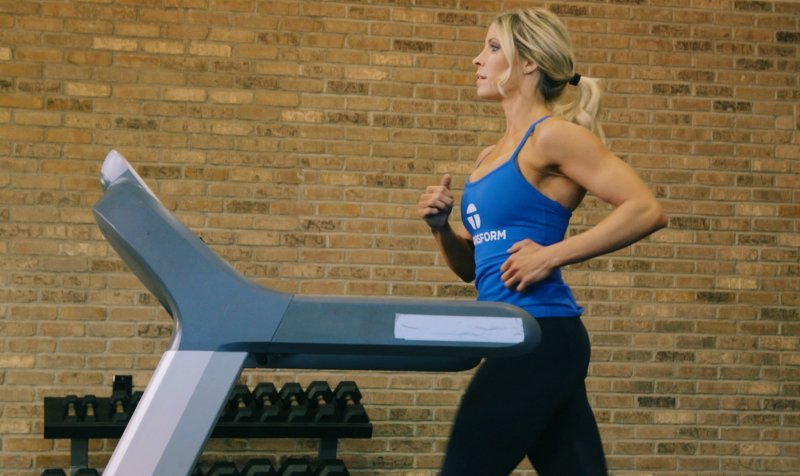 Treadmill sprints (20 minutes total!):
Put your treadmill at max incline (or an incline that will challenge you).
Run as fast as you can for 30 seconds?all out!
Jump (very, very carefully) onto the sides and rest for 90 seconds.
Repeat x 10.
Alternatives: If you can?t run, walk as fast as you can. Is 30 seconds a bit too much? Do what you can and slowly build up. No treadmill? Head outside, use your stairs, or run around your house! Seriously…this workout can be adjusted to any fitness level and any place!
*Average calories burned in 20 minutes: Between 150-200, depending on gender, body composition, and intensity.
2. ProForm Hybrid Trainer: This amazing two-machines-in-one is the newest addition to our home gym. It has all the perks I listed above, plus!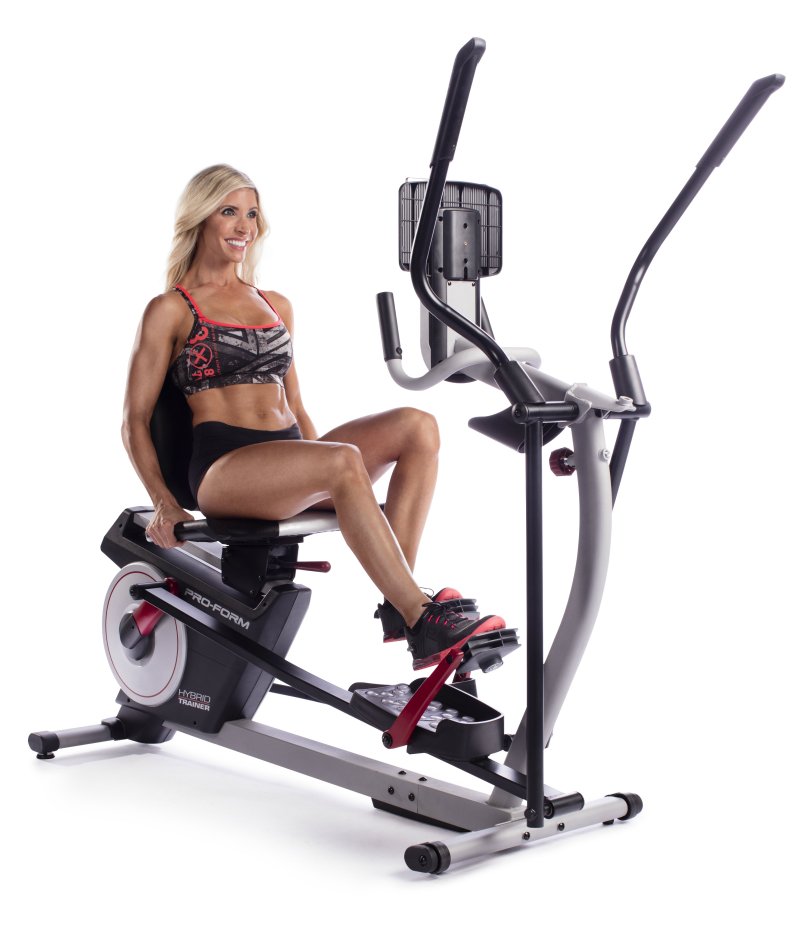 It?s affordable (again, two machines for the price of one!).
It's super easy to put together, and it's totally lightweight and movable.
It's great for workouts during injury recovery.
It?s iFit compatible, which is super cool because you can literally work out anywhere in the world!
You can do sprints, intervals, work from beginner to all-out, adjust the settings to best fit you and your current fitness level?just like with the treadmill.
You can alternate between biking and ellipticalling in the same workout in seconds, which works different muscle groups (Yay!) and adds variety to your workouts.
And?I LOVE this?you can alternate between forward and backward on the elliptical. That adds a whole new level of awesomeness to your workout!
If you have an elliptical or bike at your house?or both, you?re good to go!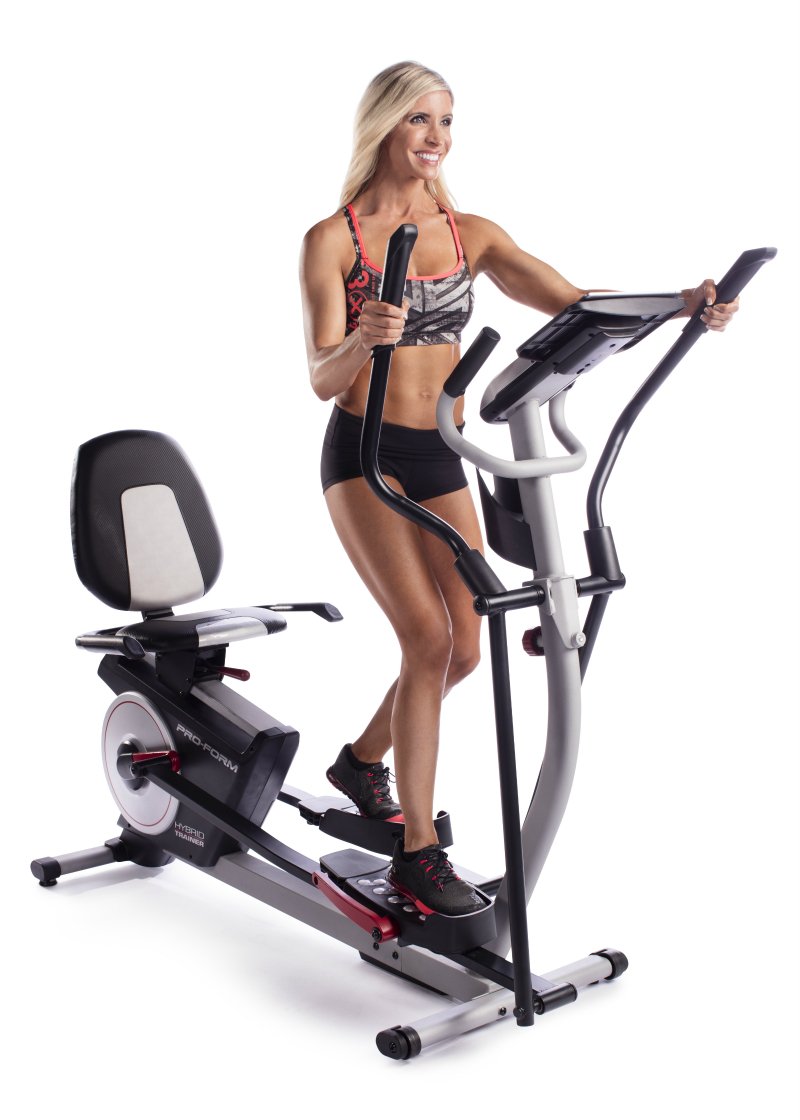 *Average calories burned doing elliptical + bike (20 minutes total): Between 200-250, depending on gender, body composition, and intensity.
3. Burpee Runs: These are seriously another one of my fave cardio workouts because you A. don?t need any equipment (although these are super treadmill-friendly), B. you can literally do them anywhere, and C. they?ll kick your butt?you?ll feel like you?ve really conquered something amazing when you?re done!
Here?s how you do Burpee Runs:
Start with an 800-meter (1/2 mile) Burpee Run broken up into 200-meter segments.
After a quick warm up, run 200 meters (equals halfway around a standard high school track), stop, hit the floor, and perform 10 burpees. Once you complete the burpees, hop back up, and continue running.
Repeat 10 burpees every 200 meters until you?ve completed 800 meters.
Doing your running on a treadmill? 200 meters roughly = 0.125 miles on the treadmill.
Gradually continue to push your body over an extended period of time. When these Burpee Runs are doable, up your distance to 1,200 meters running with breaks of 20 burpees, and continue to add 200 meters to your total distance, continuing with breaks of 20 burpees.
Alternatives: You can walk instead of run if you need to, or do a run/walk thing too.
*Average calories burned during Burpee Runs: 150-200 calories, depending on gender, body composition, and intensity.
4. Zumba: Love to dance? Even if you're not a dance aficionado (take it from me!), Zumba is an incredible cardio exercise that's not only super fun, but is actually a pretty intense workout. I don't know about you, but burning 500-600 calories in one class or in my own family room sounds a lot more appealing to me than running mile after mile to achieve the same result. Here?s what I love about Zumba:
You can burn some serious calories doing a 60-minute class or even just dancing around your house for a few minutes. YouTube or any of the amazing Zumba DVDs can be great options for an at-home Zumba sesh!
It?s super fun, and you don?t even realize you?re getting in an awesome workout while you?re having so much fun!
Anyone can dance, so Zumba is great for beginners to professionals.
Likewise, you can go at your own pace and at your own intensity.
You can include your littles in the fun and make some great memories while you?re working your bodies.
Since there are a limitless number of songs and dance moves that will work, Zumba = no workout boredom.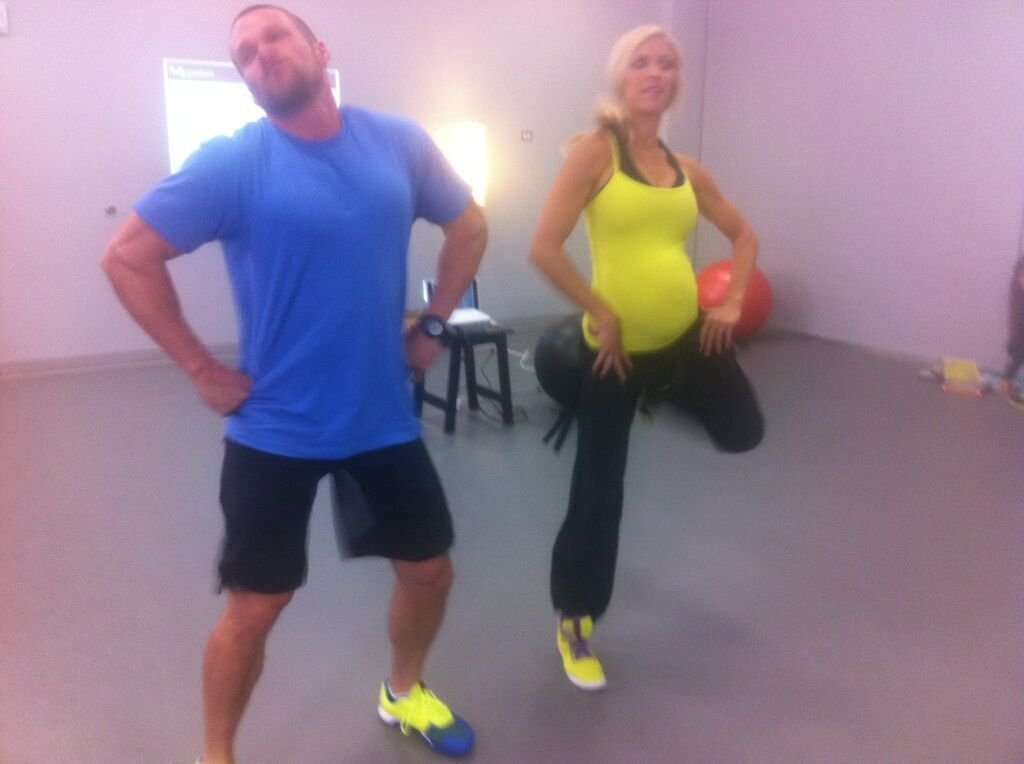 *Average calories burned during a 60-minute Zumba class: 500-700, depending on gender, body composition and intensity.
And here?s some bonus cardio info for you: Workouts #1-3 follow the HIIT (High Intensity Interval Training) method, which means that these workouts cause your metabolism to burn for hours even after you stop working out, so you?re burning more calories all. day. long., and you?ll have extra energy throughout your day too! Yes, please!
Which of these workouts are you going to try first? Do what we tell all our peeps to do??Date? your cardio! And while trying something new can be a bit scary, if you don?t try something new, you?ll never know if that might be the work out you?ll love that will be a huge key to achieving your goals! One of our fave things to say is ?Action conquers fear,? so try one of these workouts (or any workout), and if you don?t love it, move on to another one. Eventually you?ll find the one (or maybe even two or four) that you love to do, which makes working out way more excuse-free. And if you do find multiple forms of cardio that you love, mix them up during the week to keep workout boredom and muscle overuse at bay. Take my faves, put together your own faves, make up your own intervals, and go! Like I said before, even if you only have a few minutes to work out, something is way better than nothing. Even an ?I promise to work out 5 minutes a day? promise to yourself can move you forward on your transformation path!
Xoxo,
Heidi
Related reading:
Commercial Break Workout: Total Body Blaster
All About Exercise
Exercise…It?s a Family Affair!
Transformation Tip | 5 Minutes to Fight Fat and Get Fit
Fit in 4 Minutes
*Note: Calories burned were based on a 150 lb female and a 200 lb male. Figure out your calories burned per workout here.